Andrew's Judgmental Album Reviews: Twelve Foot Ninja – Vengeance (2021)
Well the JAR was dropped into Australia and hot damn this band is unique. Their new album Vengeance really explores A LOT of musical influences. Does it pass judgment?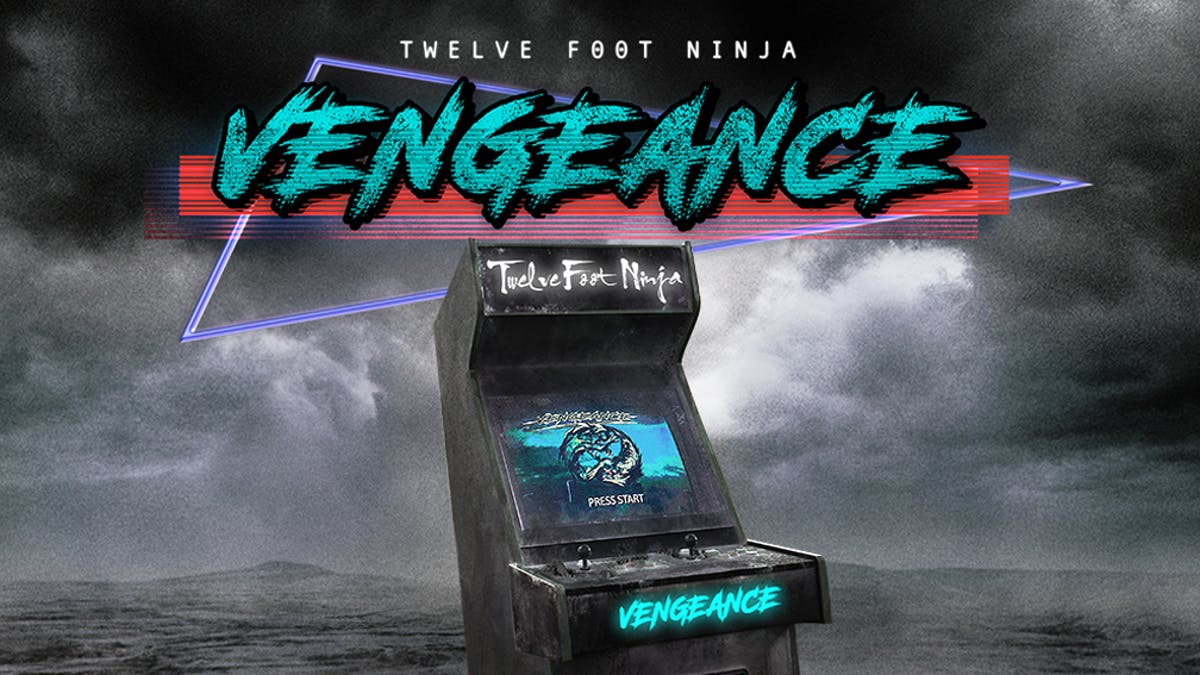 Well the JAR was dropped into Australia and hot damn this band is unique. Their new album Vengeance really explores A LOT of musical influences. Does it pass judgment?
Now this is an interesting concept because I started enjoying this band more for their video for One Hand Killing and not immediately for the music. These psychopaths from Melbourne,Australia have this interesting ability to fuse retro, reggae, funk, industrial and hardcore all into this heavy metal package. When I first heard them they really struck me as a Mike Patton project…possibly just with more drugs directing the ship.
This sonic smorgasbord seems to be a concept album. The album came out with a graphic novel of Vengeance and a book entitled The Wyvern and the Wolf. These guys are nothing if not unique, but we're not here to fuck spiders, so let's get to the album!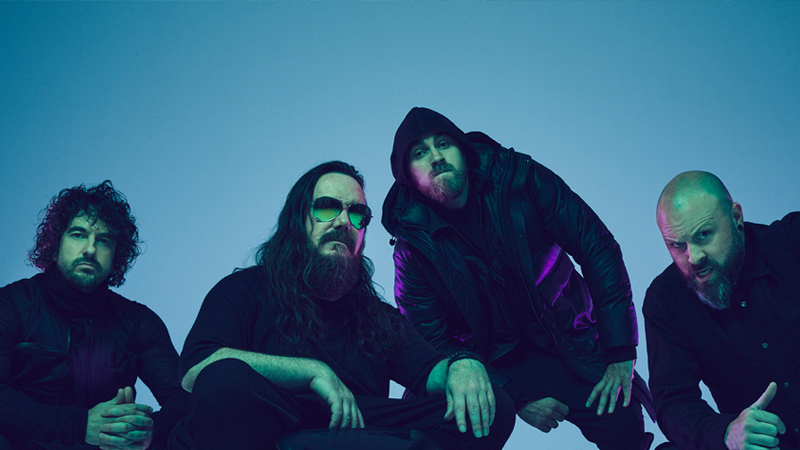 Artist: Twelve Foot Ninja
Album: Vengeance (2021)
Label: Volcanik Music
Total Album Length: 34:17
Start the Fire starts off the album, so I guess it's aptly named. Heavy space age sounds with a huge techno sound before the chorus breaks us into more of their chunky metal sound. The verses keep that calm almost introspective feeling going through the listless feeling of their story. With the chorus punching through the haze as more of a motivation to 'start the fire" within the subject of the song to get going. Heavy dive bomb slides, drop D and that Mudvayne style of progressive nu metal works through the confusion of being wherever they are and having to light a fuse within. Long Way Home hits very early with a Coal Chamber vibe before instrumentally it kinda breaks into a weird Reggae thing. Like this song very literally sounds like Skindred could put it on one of their albums. A little Ragga-Metal with their humor and screaming choruses really livens up the sonic palate but it's not bad…just a bit of a left turn, though lyrically I suppose it still fits with being somewhere else and having to work back home.
Vengeance has some techno elements but a lot of industrial with nearly mechanical sounds kicking off the first few seconds. "Hate is the dirt that I'll bury you with – from the grave – that I dig myself" are really poignant lyrics. With such an interesting lyrical tone contained within this 2001: A Space Odyssey and Static X hybrid, the falsetto bridge into the more classic metal vocals for the chorus, and even topped off with what could be the arcade machine with a few lines. IDK I feel like this is going to be how a lot of people feel about this album…just I don't know. But aside from starting with what is either an old 80s video game OR WALL-E from the movie of the same name, we then go into a Mother Love Bone swingy little jazz number before breaking that with a heavy IDK and going into a retro/Synthwave 80s chorus. This is exactly why the first time I heard these guys they reminded me of Mike Patton just driven by more drugs. The fact this song jumps from 80s arcade sounds, to Jazz to Nu-Metal to Synthwave, to a calming little beat mixed in with the old AOL Dial Up sound. I-D-K, perfect name for this song.
Shock to the System continues with the 80s Synthwave and the robot talking voice. The light guitar and atmospheric keyboard really keeps the huge 80s vibes, and then as we come to the chorus it gets heavier, but not insanely so. Then back to the distorted robo-voice. I definitely understand that most of the songs have a techno or 80s Synthwave vibe and keep the thread of the robotic thing…WHAT THE HELL! Now we have a tango break down, like OUT OF NOWHERE like an RKO. If the last song was really "I don't know" the way this one jumps around is a real "shock to the system". None of it's bad, and as I was trying to say, the themes of the song and story seem to make enough sense, but this is just insane.
Gone sounds like a Simply Red song, so a little groovy pop with a distinct bassline and then the synth space ship, and oohh a little natural piano sound to sound almost like Eye of the Tiger. The very sexy Jazz fusion aspect, oh and a tambourine, the elements they throw in these songs seems to part of the fun I'm having. The end of the song sounds like a video game shutting off and then getting blown up. Culture War this kicks off with a music box and then punches you in the throat with some fast and heavy vocals and instrumentation. The chorus cleans up the vocals, but instrumentally it feels like Pantera Far Beyond Driven. A lot of guttural screams, blast beats and a guitar attack that reminds you the band is "mostly" a metal band. OH but of course we get a little Flamenco break before going fully into the sludgy Nu-Metal Slipknot style of attack for the next chorus.
Dead End starts with very echoed out spacey vocals, before picking up to more of a Sevendust level of anger. It's still a melodic song, sung fairly well, with an interesting beginning to the choruses since they strip it down to heavier on the rhythm section before picking up the pace during the "I'm Runnin – I'm Runnin" lyrics, which paints a nice picture of being lost/trapped and trying to escape, but also being resistant to the change. Which funnily enough, I feel is something many people can relate to, especially the last few years. Over and Out featured Tatiana Shmayluk, and that's interesting since she's the lead singer of Jinjer. So if we know anything, she has an amazing range on vocals from a clear clean vocal to demonic guttural deliveries. She utilizes both aspects of her singing to help the imagery of the fatal attraction in death. Mortality, loss and confusion are big themes in this album, so the fact that Tatiana can be both an angel and devil vocally, makes her a perfect fit. Tangled is kind of a stripped down song, with what sounds like a violin and orchestral elements in what's starting off as a ballad anyway. Very simple Hard Rock elements, as this continues to tackle the topic of death. Talking about being "tangled in the twilight – waiting for the night ahead". Definitely ends the album oddly being as somber as it is, but in terms of telling the story, building towards death and then going through the whole journey makes sense. Just odd.
SO – what the hell did I just listen to? This album is all over the place, I can definitely understand how people might just chalk this up to being disjointed or a sonic dumpster fire; but that loses the plot. This album is part of a bigger artistic endeavor the band is going for, and tells a solid story like a musical soundtrack. If you listen to your favorite musical, every song doesn't perfectly sync into one another, granted it may not jump genres as drastically, but there are still many that do.
With all that said, I had fun with the plethora of earworms, erratic at times additions of elements and just general energy level of the album. It is definitely not for everyone, and some may get frustrated, but the boys have been very busy, like a cat – burying shit on concrete. It's quite busy…
Final Judgment: 8.5/10
Mitchell's Hyrule Puro-Resu News Report! (9/30/22)
A closer look at Link VS Kage 2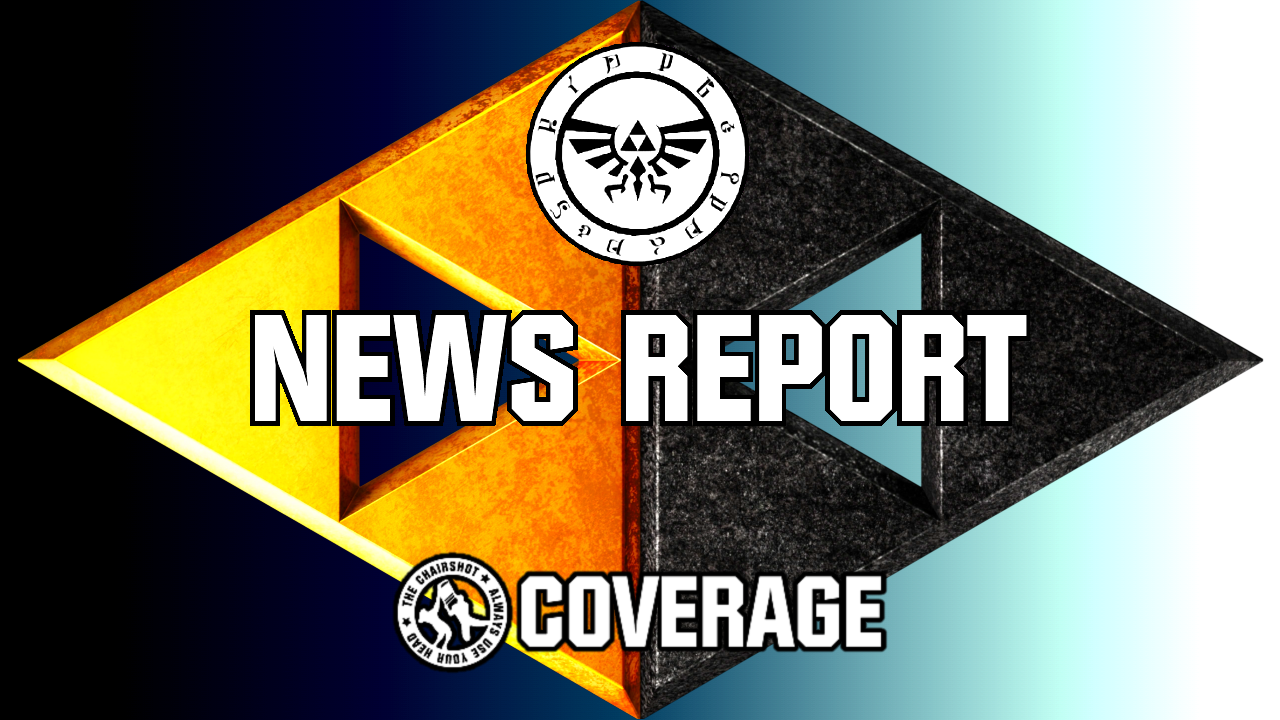 The duality of destiny is like a razor's edge.
The Triforce Championship's fiercest battle is but a month away, and to explore the layers of this match, HPW presents: Deep Dive.
How it started…
July 17th, 2021: HPW Skull Lake Slam Jam's Eventide Challenge Battle Royal.
Wearing all black and a mask to match, the one known simply as Kage, Japanese for "Shadow," made his debut alongside the Dark Forces. He surprisingly didn't eliminate anyone, but he was pivotal in other eliminations to bring the field down to the final six, himself, Riju, Ghirahim, Midna, Master Stalfos, and Hilda.
Kage battled through the Eventide Challenge match, going from one end of the island to the other. He was seemingly Pounced out of the running by Master Stalfos, but returned like a boomerang at the end of a chaotic battle to claim the prize. On that same night, Link battled and defeated The Artist, Yuga, with help from Ganondorf in thwarting the cheating. Link retained the title and came face to Kage, only to come face to face with an exact double! No one understood what it meant, until…
A heated battle between Link and Kage only became more violent when Aryll came out and revealed the truth: they're twin brothers, with Kage being kidnapped as a baby. The rage boiled over, Kage was disqualified and Link retained the title, but nothing was settled.
Though Ravio and Hilda worked together, Kage overcame them and won the right to challenge for the top title. However, Hollywood ReDead demanded his own spot in that fight, weaseled his way into it on May 1st, 2022, HPW ThunderStruck, and that set up a Spectacular Spectacle on Spectacle Rock! A Triple Threat main event, and that was all the difference! Kage became the NEW HPW Triforce Champion, pinning his own brother in the finish.
How it's going…
HXS TV spots Link out with sister, Aryll, and Zelda.
On the evening of September 25th, they're sitting at a table at an open air café. There are fans who recognize Link and Zelda, and the Hero and Princess of Hyrule are gracious enough to sign autographs and take a couple pictures. One fan asks about Clash of Fates. Zelda says she's prepared for anything Hilda, and Ravio, have up their sleeves to continue the second year of her title reign. And what about Link? How is he feeling about facing his brother again? Link isn't sure what to say, and Zelda says he'll be ready. The fans move on and the three have their meal.
While they enjoy their meal, Zelda does ask Link how he's feeling. She feels he really only lost the title because it was a Triple Threat. If it was 1v1 at Spectacle Rock, maybe Link would've retained. Link sighs and moves some of his food around on the plate. Aryll says it shouldn't have come to this. They're brothers! Why're they fighting? Zelda says it's because they both want the title. Aryll says that shouldn't matter, because they're brothers! Zelda doesn't understand Aryll's logic. They didn't grow up together, how are they supposed to feel like brothers? Aryll pouts but stays quiet.
Link posts a video.
He sits in his room, on his bed. "Look, uh, I know I don't talk much on television. I know many out there wonder why I don't. Some are even upset I don't. But, uh, I'm not sure what to tell you. I'm just not the best with words, I don't really know what to say at times. So I'm very grateful to the fans out there who accept me as I am. That they let my actions speak for me and that's enough. But I'm not making this video to try and explain myself, or to say thanks to anyone. This is because I finally know what I want to say right now, and I need to say it before the moment passes.
"For over a full year. Well, I guess for even longer than that when you think about it. But for me, it's been about a year and a few months since my world was turned upside-down. Not from losing the Triforce championship. That was the year before that, I'm fine with it now. What I mean is, I learned I had a brother out there I never knew about. He calls himself 'Kage.' Or, maybe that's the name that person who took him as a baby called him, I dunno. But he was taken from my family. It broke my parents' hearts. And in a way, he really has been this shadow hanging over us this whole time. And now there's a light being shined upon it because we're both in HPW.
"Kage, you are HPW Triforce Champion. I am this year's Mr. Eventide. We're set for another championship match at Clash of Fates 3. That is something we can't get around. But, you see, that's where this gets complicated. It was last year at Clash of Fates that we even found out the truth. And ever since then, ever since October 31st, 2021, our sister has wanted us to be brothers. I don't know what I want. What do you want, Kage? You denied it out loud, I denied it in my heart, but it's the truth. We're brothers. Win or lose, we're blood.
"So if you want to be my brother, then I will accept you as my brother. I will welcome you with open arms, happy that our family is finally whole. But if you want to be my enemy, then I will treat you as my enemy. I will hurt you as my enemy. I will destroy you as my enemy! The choice is yours."
---
My Thoughts:
This is publishing on September 30th, but I've been wanting to get this one out for quite a bit of time. I knew Clash of Fates 2022 would be about the rematch of Link VS Kage, and I wanted to give as much heat and emotion to this as possible. I'm still not sure I hit the mark I was aiming for. Part of that perhaps comes from this being all text. If this was a video, I feel like there'd be something more to it.
Chairshot Radio: Musical Chairs S2:E6- OK Go & The Offspring [092722]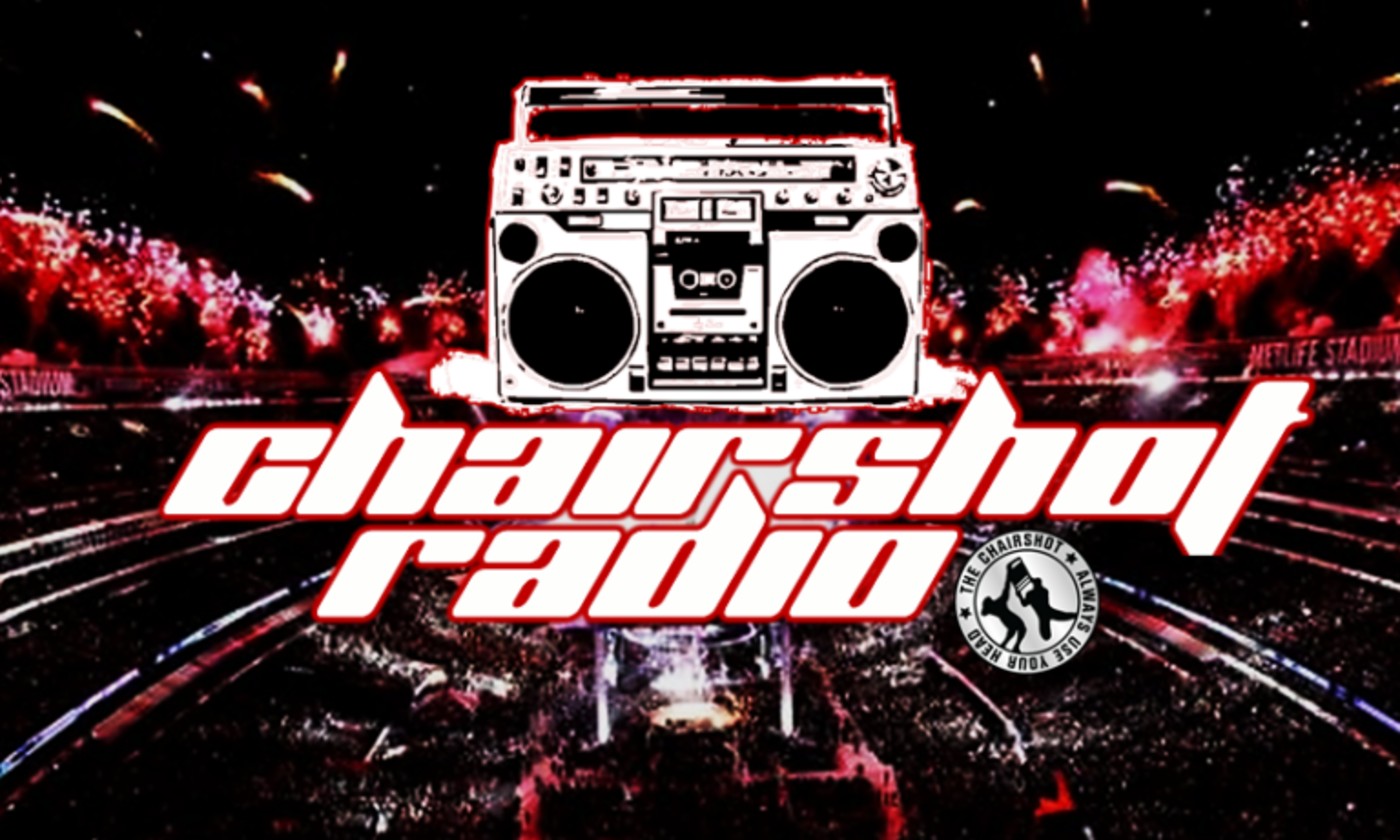 This week on Musical Chairs, the guys take a look at two more innovative and influential bands. Patrick talks about OK Go, a band that is one of his son's favorites and is known for some truly interesting, and highly entertaining, videos. Known for their big hit Here It Goes Again, there is much more to the Chicago natives and  Patrick tells us all about them this week. Dave then discusses The Offspring, a band that, along with Green Day & Rancid, revitalized the punk music scene in the early to mid 90's. This is a band that, as Dave puts it, "does not put out bad music" and he discusses some of his favorites, along with highlights of the bands near 40 year long career, here on this latest installment of Musical Chairs.
Today's hosts: Dave Ungar (@AttitudeAgg) and Patrick O'Dowd (@WrestlngRealist)
Musical Chairs focuses in on OK Go & The Offspring.
About Chairshot Radio
The rebirth of Chairshot Radio will see a rotating cast of hosts delivering you a new show EVERY day. Sports, Entertainment and Sports Entertainment is the umbrella under which we seek to invade your earballs. So sit back, relax and LET US IN…
For the latest, greatest and up to datest in everything pro wrestling, sports and entertainment head to TheChairshot.com and remember to ALWAYS #UseYourHead.
About the Chairshot Radio Network
Created in 2017, the Chairshot Radio Network presents you with the best in wrestling and wrestling crossover podcasts, including POD is WAR, Women's Wrestling Talk, Chairshot Radio daily editions, The #Miranda Show, Badlands' Wrestling Mount Rushmores, The Outsider's Edge, DWI Podcast, Bandwagon Nerds, the Greg DeMarco Show, 3 Man Weave, Five Rounds, Turnbuckle Talk, The Reaction and more! You can find these great shows each week at theChairshot.com and through our distribution partners, including podcasting's most popular platforms.
The Chairshot Radio Network


Your home for the hardest hitting podcasts and radio shows!
Listen on your favorite platform!
iTunes  |  iHeart Radio  |  Google Play  |  Spotify
Listen, like, subscribe, and share!
---