Cook's 2021 NFL Gambling Picks: Week 5
Kicking off with letting Russ Cook, maybe our Cook can put some good picks together! Last week was rough, is this the perfect get back week?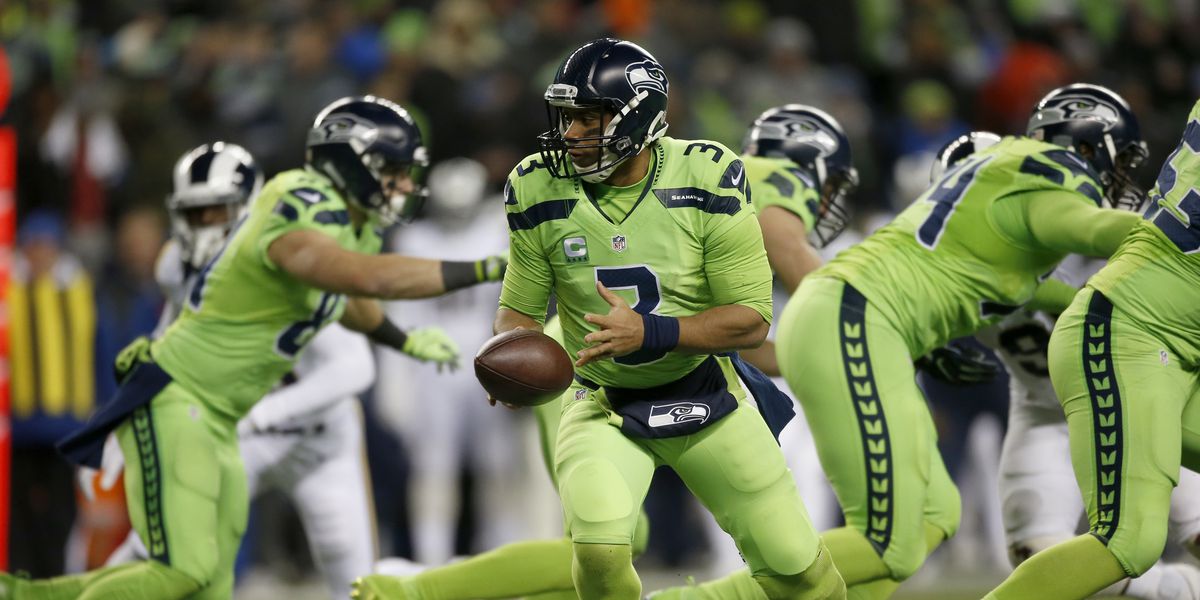 It's been an interesting week. I've spent it re-evaluating everything about life, the universe & everything. I've traveled places that people like me would traditionally be ostracized. I embraced different ideas that I hadn't considered before. It was fun. Honestly, it was more fun than what I spend most of my time doing.
I didn't miss constantly checking my phone for the latest updates on a world that I increasingly feel disconnected from. Didn't particularly miss being in the locale I'm usually in. I didn't miss obsessing over the wrestling scene, or sitting in front of my computer trying to find words to type for the amusement of an audience that mostly doesn't think much of my efforts anyway. I'm not saying that I gained any knowledge of what exactly I'm looking for out of this crazy thing called life. Still have no idea what I'm supposed to be doing with myself, or why I'm here. What I am saying is that it was nice to get away from pretty much everything for a few days.
But I'm back, and I've gotta try & clean up the mess the NFL made of my pick record in Week 4. Pretty much everything that could go wrong with that did. Maybe I can change that now that baseball season is over. Then again, something else may take my attention. Tough to say. Let's get to those Week 5 NFL picks, since that's theoretically why you clicked onto this. Vegas Insider provided those sweet lines.
Thursday, October 7
LA Rams (-2.5) at Seattle
When you have props for both Rams and Seahawks players this Thursday pic.twitter.com/RYtMCKbMb1

— Coach McGuirk (@JakeB503) October 5, 2021
That Rams schedule after this week looks like a pretty big winning streak if they do what they usually do. Giants, Lions, Texans, and it's not like the Titans have knocked socks off so far. The narrative is telling me it'll be a long night for Seattle. DK Metcalf has struggled against the Rams. Matt Stafford is looking like the truth. Given the way things have gone so far, I need to buck the narrative & take the Seahawks & the points. Russell Wilson is 4-0 on Thursday night games, so maybe he's building one of those Undertaker streaks.
Sunday, October 10
NY Jets vs. Atlanta (-3)
Soon. 😍 pic.twitter.com/Xhone2QUUC

— Tottenham Hotspur Stadium (@SpursStadium) October 6, 2021
Yep, this is one of those London games. Those are a thing again for reasons that I wouldn't understand if I wasn't a Tottenham Hotspur fan glad that the NFL is paying rent. Maybe Spurs can kick that money towards somebody that can actually do something on the pitch. It'd be a nice change of pace. Man, I got too much interest in things that are the drizzling shits.
Fans of these teams could likely say the same thing! I don't blame you if you don't want to wake up early for this mess. I'm taking the Jets and the points largely because I took the Jets in the OTT Survivor pool to pay off a joke. I mean, if you really want analysis on the Jets and/or Falcons, let me know. Calvin Ridley is out! There's something.
Miami at Tampa Bay (-10)
Christian Wilkins said playing Tom Brady is something you tell your grandkids about. "Shoot at this rate he might play my grandkids." #Buccaneers #Dolphins

— Mike Cugno (@MikeCugnoCBS4) October 6, 2021
I should probably stop betting on Tom Brady & the Buccaneers at some point. Against the Dolphins though? Nahhhhhhhhhhhhhh.
Philadelphia at Carolina (-3.5)
Coming soon…@BumpNrunGilm0re‼️ pic.twitter.com/CdlF3OX3Km

— Carolina Panthers (@Panthers) October 6, 2021
Carolina made the big move this week. We all heard that the Patriots were going to cut Gilmore. Sometime before that happened, the Panthers snuck in there and made a trade. Sneaky Panthers, they think they're going to do something this season. Will they? Tough to say, Dallas pretty well exposed them last week.
The Eagles haven't done anything to impress me, so I do think the Panthers hold serve at home. Two losers to Dallas.
New Orleans (-2) at Washington
it's victory monday but we can't post the content on ig pic.twitter.com/6jKlij5pLu

— Washington Football Team (@WashingtonNFL) October 4, 2021
I have no idea what to make of the Saints. They look great one week, look terrible the next. I know the Football Team has had a tough stretch, and it's way too tough to buy into them considering their QB situation or lack thereof. Here's hoping the Saints show something, there's too much talent for them to be this…meh.
Tennessee (-4) at Jacksonville
Derrick Henry's last 5 games against the Jaguars:

‣ 104 rush attempts
‣ 740 rush yards
‣ 7.1 yards per attempt
‣ 9 rush TD

INSANE numbers #Titans pic.twitter.com/1XAMS9jzDs

— CBS Sports HQ (@CBSSportsHQ) October 6, 2021
Spoiler Alert: Might be a good week to have Derrick Henry on your fantasy team. Not that it helped me much last week when he went off and I still lost in three leagues, but these things happen. I don't see any possible reason to bet on the Jaguars other than the chance of it being Opposite Day. Nobody paying attention to Urban Meyer's coaching career can be too surprised with how this is going. Maybe you're surprised he's macking on college girls during the weekend, but we knew something was going to happen. Pretty obvious those health problems are going to flare up and the Jags will be looking for a new coach even sooner than we all thought.
Titans will handle their business.
Detroit at Minnesota (-9.5)
The Week 5 Lions and Vikings game is turning into two medieval armies showing up to the battlefield with half of their troops already dead.

— Eric Thompson (@eric_j_thompson) October 5, 2021
Jeez, that looks like a big number. I feel like I say this every week while looking at the Lions game. Vegas just gives these guys no respect, not even against a team that hasn't impressed anybody with anything they've done so far. I'd like to pick against the Lions since everybody tells me they're trash and I tend to believe them, but my lack of faith in the Vikings has me taking the points.
Denver at Pittsburgh (-1)
Steelers vs. Broncos pits the team that has played the toughest schedule (Steelers/12-4) against the team that has played the easiest schedule (Broncos/5-11) over the first 4 weeks

— Mark Kaboly (@MarkKaboly) October 5, 2021
People say that Big Ben needs to take a seat since he's been pretty useless this season. This isn't a wrong take, but my response to that suggestion is pretty simple: who replaces him? Are you telling me that Dwayne Haskins is a better option? Based off of what? Hell, Haskins is #3 behind Mason Rudolph, and we've already seen that poopshow. That won't work. Nah, the Steelers are stuck with late period Roethlisberger. It's not ideal, but it's what they've got. I dunno what to tell ya, Steeler fans.
The funny thing? I think it's good enough to beat Denver. The Ravens exposed the Broncos last week as being what we thought they were: not very good. As bad as the Steelers might be, I'm rolling with them here.
Green Bay (-3) at Cincinnati
9/22/13
Packers 30
Bengals 34

Who remembers being nervous about Rodgers having that much time on the clock, then LOSING THEIR MINDS when you realized it was a fumble being returned for a TD?#Bengals | #RuleTheJungle pic.twitter.com/H3N730uwjF

— 𝘉𝘦𝘯𝘨𝘢𝘭𝘴𝘊𝘢𝘱𝘵𝘢𝘪𝘯 (@BengalsCaptain) October 4, 2021
Weird things happen when the Packers meet the Bengals. Brett Favre made his Packers QB debut in a Bengals game when the immortal Don Majikowski got hurt. The rest was history. A fan memorably ran onto the field towards the end of Favre's last meeting with the Bengals. The criminally underrated Ken Anderson threw his first NFL touchdown pass against the Packers. Also the clip above. These teams don't meet often, but when they do, something crazy is bound to go down.
I can only imagine how crazy Bengals fans will go if their team somehow goes to 4-1 via a victory over the great Aaron Rodgers & the Packers. Things are percolating right now, should the Bengals win on Sunday, I expect complete pandalerium. It would be huge for Joe Burrow, Ja'Marr Chase & the rest of the young Bengals if they can win without Joe Mixon powering the running game. It seems unlikely, which is why I have to go against what I want to happen & pick what I feel will happen. The Bengals will get close, but the Packers get them by at least a touchdown.
New England (-9) at Houston
Patriots and Texans may as well be division rivals. They have played each other in every year from 2012-21 except 2014. Sunday's game in Houston will be their 11th matchup in the last 10 years

— Ben Volin (@BenVolin) October 6, 2021
I wasn't as impressed with the Patriots as everybody else was on Sunday night. That being said…man, the Texans are just wretched. If this line was a little higher I'd go with them, but the Patriots can shut them down on defense and score at least 10 points.
Chicago at Las Vegas (-5.5)
Fun fact: When the #Bears play the #Raiders in Vegas, it will mark the fourth different host city in the last four meetings. They met in London in 2019, Chicago in 2015 and Oakland in 2011.

— Patrick Finley (@patrickfinley) October 6, 2021
I was hoping for a bit better from the Raiders on Monday night, but the Chargers are pretty legit. The Bears…eh, well, we'll see what Justin Fields can do out there. I'm gonna roll with the Raiders and not feel too great about it, but there's a good chance of a rookie implosion in Vegas. There also might be a good chance of a Vegas Flu. I'm not sayin'…I'm just sayin'.
Cleveland at LA Chargers (-1.5)
Yes, I'm a biased lineman, but this is facts pic.twitter.com/mjR9QslAWJ

— FOST (@GeorgeFoster72) October 6, 2021
The Chargers have become the favorite to win the AFC. The Browns were the favorite to win the AFC during the preseason. One could do a deep dive into this thing, and an argument can be made for the Browns based off their defense. At the end of the day, give me Justin Herbert over Baker Mayfield. Let's not overthink this thing, let's just pick the Chargers and move on.
NY Giants at Dallas (-7)
In 6 days the Giants and Cowboys go to war in a battle of the best quarterback in the NFC East vs Dak Prescott.

Bring it on!#DANNYDIMES #GIANTS #NYG #GIANTSPRIDE pic.twitter.com/vadojEWrOU

— Chuck Knoxx (@chuckknoxx) October 4, 2021
AMERICA'S GAME OF THE WEEK! I mean, it is America's Team & America's Most Populated City's Team, so I kinda get it here. We've been slow to buy into the Cowboys here because…well, you've seen the last 25 years or so of the Cowboys. They show flashes sometimes, but it's mostly been a disappointment. People won't fully buy into this team until they're in the playoffs and winning games. It is what it is, the standards are higher for name brand teams.
That being said, we might as well ride the momentum while we can. The Cowboys been looking good. The Giants…well, they've had one good week. I'll need more than that before telling you to bet on them.
San Francisco at Arizona (-5.5)
The Arizona Cardinals are 4-0, & in first place in the NFC West

The 49ers are coming off 2 straight losses & currently sit in last place in the NFC West

Based on the laws of physics within this division, the 49ers will win this game

Don't even try to refute this, it's science

— Jordan Elliott (@splash_cousin) October 6, 2021
Everybody wanted to tell us about the NFC West before the season started. The Rams were gonna set the world on fire with Matt Stafford. Kyle Shanahan was the smartest coach in the world and would lead the 49ers to dominance. Then you had Pete Carroll, Russell Wilson & the Seahawks. Everybody forgot to mention the Cardinals, but that's the team standing alone at 4-0. How bout that? As somebody who put a lot of stock into Kyler Murray for his fantasy season, I'm feeling pretty good about it after four weeks. Even if the rest of my teams are a dumpster fire…at least I got one thing right, by gum!
However, the rule of the NFC West tells me that the Cardinals are due for a letdown, even if I haven't seen anything out of the 49ers that tells me they'll live up to the hype. I should be picking the 49ers…but I just don't know where their points are coming from. I'll defy NFC West logic & go with the Cardinals.
Buffalo at Kansas City (-2.5)
Week 5, Bills at Chiefs. Arguably biggest game of NFL regular season.

Buffalo win = 2 game lead on KC, effectively 3 w tiebreaker. Not sure Bills will lose 3 more ROS, while Chiefs still have AFC West foes.

Huge path towards 1 seed, lone AFC bye.

— Mark Stopa (@MarkStopa) October 4, 2021
It seems like hyperbole in Week 5 with so much football left to be played, but this does have the feel of a game that could mean much down the line. The Chiefs haven't been terribly impressive early in the season, but we know there's a lot of talent there, and they will be at or near the top of the AFC when everything shakes out, barring an injury to Patrick Mahomes or a meteor hitting Arrowhead Stadium during a football game. Week 1 shook our confidence in the Bills, but they've been on point ever since, blowing the doors off of everybody in their path.
However, the Chiefs have had their number lately, and we know how these Sunday night games go. The favorites typicaly win while Cris Collinsworth slurps everything about them. This week he's gonna be going crazy about Pat Mahomes, Andy Reid, Tyreek Hill and maybe even Josh Gordon since that's a thing. Chiefs gonna remind people who they are.
Monday, October 11
Indianapolis at Baltimore (-7)
'Flus says the Colts do some work on the Ravens in training camp and the offseason because it's such a unique offense, particularly with Baltimore's integration of Lamar Jackson in the run game.

— Joel A. Erickson (@JoelAErickson) October 5, 2021
The Colts haven't really clicked yet. They might at some point, but I don't see it happening in Baltimore on Monday night. Give me Lamar Jackson & the Ravens in prime time.
Week 4 Record: 5-11
Overall Record: 28-35-1
Cook's 2021 NFL Gambling Picks: Week 12
Cook had a better week last week, but still not great. Thanksgiving seems to be similar; but a few winning picks can change rough games! Give the spread a look!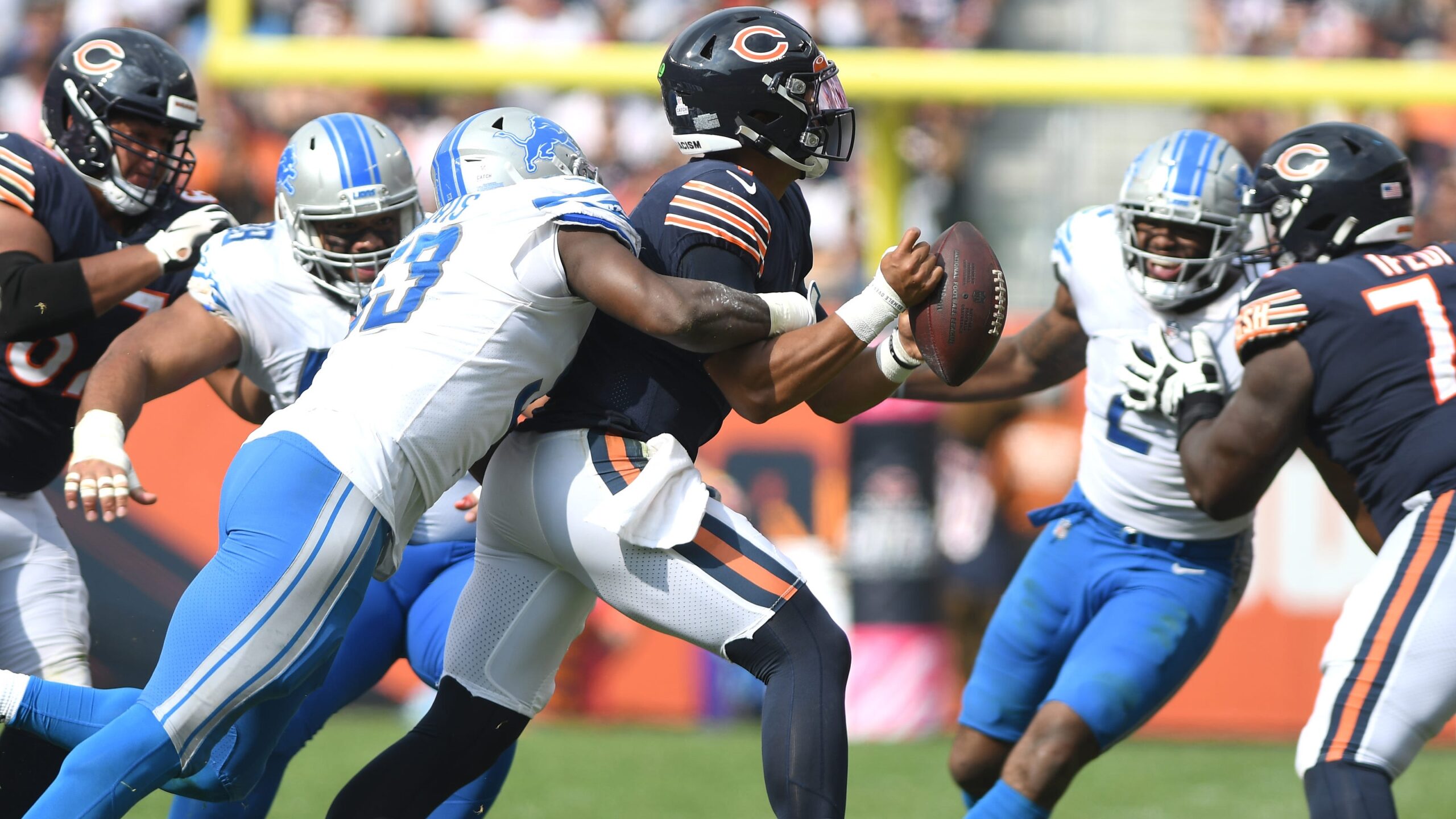 Hi, hello & welcome to Week 12 of the National Football League! It's Thanksgiving, so we're getting three big games on Thursday along with the usual Sunday/Monday fare. It's also a very interesting week schedule-wise, as the slate is littered with games featuring teams in playoff contention. The flip side of that: there's also a ton of games with bad teams going against each other. These games either look awesome or terrible, there's no middle ground.
Before we get started, I must wish the people a Happy Thanksgiving. One of the main things I'm thankful for: the people that have stuck with me through what hasn't been one of my best overall years content-wise. One look at my picks record at the bottom of the column will tell you how this particular experiment is going. I appreciate you all for hanging on this ride, even though jumping off might be the easier thing to do.
Lines provided by Vegas Insider
Thursday, November 25
Chicago (-3) at Detroit
How bad is this Thanksgiving day Matchup between The Lions and The Bears? Their combined record is 3-16-1. The Bears enter on a 5 game losing streak… and are actually favored. They've combined to throw 15 TD passes all season. Tom Brady has 29 by himself pic.twitter.com/ihav38Wtcz

— trey wingo (@wingoz) November 24, 2021
Ah yes, it's that time again. Every single year, NFL fans join together at Thanksgiving in a display of unity that's rarely seen in this day & age. We disagree on pretty much everything, but there are a few things that most Americans can still agree on. One of them is our annual dismay over being forced to sit through a Detroit Lions game on Thanksgiving. Nothing against the Lions personally, it's just that they're almost never good. It's more often that they're awful, and this is one of those awful years for the Lions. Their opponent, the Bears, seem on the verge of firing their head coach no matter what happens in this game. Smell the excitement!
If you must gamble on this thing, go ahead and pick the Lions. The Lions are the worse team here, but at least we know they'll be trying. The Bears have a lame duck coach and winning by a large amount of points would just make things complicated.
Las Vegas at Dallas (-7.5)
Cowboys/Raiders…my favorite part is Gene Steratore knowing he was about pull off some shenanigans…😂😂😂 pic.twitter.com/VlB0xdGtcf

— Kevin Gray Jr. (@KevinGraySports) November 24, 2021
The Raiders are heading down the tubes, which doesn't come as a surprise considering everything that's happened in Las Vegas this season. There's only so much a team can handle before going off the rails, and the Raiders have gone through much more than their limit. Dallas needs a win since the Eagles & Washingtons are starting to look like they might contend for that division title. If the Cowboys keep messing around like they've been doing, they won't like the results.
Buffalo (-6.5) at New Orleans
Mike Tirico and Drew Brees will be on the call for NBC's Thanksgiving game between the #Bills and #Saints. The Saints will honor Brees at halftime with a special presentation. Brees never got a proper sendoff due to COVID, so should be a special night in New Orleans.

— Ari Meirov (@MySportsUpdate) November 17, 2021
Gonna be an emotional night for Saints fans as they get to honor their franchise's GOAT. If they're not crying over that, they might be crying over the state of their team. Alvin Kamara won't be playing, Mark Ingram is questionable, Trevor Siemian is still the quarterback…we're going with the Bills here due to the Saints' myriad of issues.
Sunday, November 28
Tennessee at New England (-7)
The Titans vs last season's playoff teams: 7-0

The Titans vs the Jets and Texans: 0-2 pic.twitter.com/Qn7v2gH9ls

— NFL UK (@NFLUK) November 21, 2021
The Titans are near the top of everybody's NFL Power Rankings, yet they're rolling into Foxboro as the decided underdogs. It's easy to see why: The Patriots are looking like the Patriots again. We all knew it was coming, there was no chance in hell that Bill Belichick's guys were going to be mediocre forever. Now they're great again, and we figure they will beat everybody.
It's also tempting to pick against the Titans because they somehow lost to the Texans last week. I think they rebound this week, and at least beat the spread.
NY Jets at Houston (-2.5)
Between Zach Wilson and Mike White the Jets have gotta have the most douchebaggy QB room in the league. pic.twitter.com/ZfleAk6vuH

— Ryan (@BootsMcGavin) November 14, 2021
The sad thing is this isn't even the worst game of the week. The Texans might be able to pull something together for at least one more week.
Philadelphia (-3.5) at NY Giants
I asked Michael Strahan about #Eagles fans possibly booing during #Giants jersey retirement: if they boo,I'm honored. I loved playing against the Eagles. They were always good for a couple sacks.

— Ryan Dunleavy (@rydunleavy) November 24, 2021
Two teams headed in opposite directions here. The Eagles seem to be making a run towards playoff contention, and will keep that going against a Giants team that seems headed towards big changes this off-season. What they've been doing hasn't been cutting it.
Tampa Bay (-3) at Indianapolis
Interesting observation from Colts coach Frank Reich about the Buccaneers: "They have the highest percentage of heavy boxes in the NFL, but they've still mixed in a bunch of zone coverages."

Obviously with Jonathan Taylor's exploits, this is notable.

— Stephen Holder (@HolderStephen) November 24, 2021
I was concerned about Jonathan Taylor's matchup against a stout Bills rushing defense last week. I'm not concerned about Jonathan Taylor's matchup against anybody now. I still like the Buccaneers here because Tom Brady does pretty well in Indianapolis.
Atlanta (-2.5) at Jacksonville
I know people are bitching about Bears-Lions on Thanksgiving, but at least the nightcap isn't the Falcons-Jaguars tilt. Maybe the worst fantasy game of the entire year.

— Joe Dolan (@FG_Dolan) November 23, 2021
I told you we had some rough games on the docket this weekend. I guess take the Jaguars at home as a dog? Maybe? I dunno man, both these teams stink out loud.
Carolina (-2) at Miami
Dolphins are hosting Grateful Dead Day on Sunday during the Dolphins vs. Panthers.

The first 200 fans to purchase tickets through the FEVO link below will receive a commemorative limited edition Miami Dolphins x Grateful Dead t-shirt.

— Omar Kelly (@OmarKelly) November 23, 2021
Cam Newton looked good in his comeback, but not good enough to lead the Panthers over the Washington Football Team. I think the Dolphins win here and continue sneaking their way into playoff contention by virtue of defeating miserable teams. Not their fault, they didn't make the schedule.
Pittsburgh at Cincinnati (-4.5)
If the Bengals beat the Steelers on Week 12, Cincinnati will sweep Pittsburgh for the first time since 2009.

— Ben Baby (@Ben_Baby) November 22, 2021
I know how this movie ends. A dominant showing for the Steelers that sends them up the rankings & the Bengals back to their customary spot at the bottom. I've seen this play out too many times, and as much as I'd like to think things could change with a new cast of characters, I doubt it.
LA Chargers (-2.5) at Denver
.@dmac1043 asked Teddy Bridgewater if there had been any conversations with the Broncos about a new contract after the Sutton/Patrick extensions. Says he's focused on the Chargers, and adds, "I really never get caught up in that type of stuff." pic.twitter.com/ncYdCRwQoz

— Andrew Mason (@MaseDenver) November 24, 2021
I don't know how the Broncos are still in the playoff hunt, but it's a thing that's going on. They got a couple of tough weeks coming up, and this is part one. Justin Herbert & Austin Ekeler should be able to get things done for the Chargers in Denver.
Minnesota at San Francisco (-3)
It's #NFL week 12 #Vikings vs #49ers pic.twitter.com/vf7kxvKG0J

— Footballzone (@UReady4Football) November 24, 2021
You know we have to pick the Vikings as an underdog no matter what the number is. They always keep it close, and this week will be no exception even if Jimmy G is revitalizing his career with his recent play.
LA Rams (-1) at Green Bay
Under Matt LaFleur, the Packers have never lost back-to-back games — the only NFL team that can say that over the last 3 seasons.

Coming off a loss under LaFleur — as the Packers will be doing this Sunday vs. Rams — they're 8-0 with a 14.9 average margin of victory.

— Rob Demovsky (@RobDemovsky) November 24, 2021
I'm supposed to pick a an LA team on the Frozen Tundra of Lambeau Field in late November? What am I, insane? Have I been taking some of that medicine Aaron Rodgers recommends? I have not, so I'm picking the Packers. A loss in Minnesota is just what that team needs to get their heads right for the last part of the regular season.
Cleveland at Baltimore (-3.5)
Browns fans trying to push the agenda that Baker Mayfield is anywhere near Lamar Jackson's level is becoming comical https://t.co/I8OBCEAnHq

— The Ravens Realm (@RealmRavens) November 24, 2021
Lamar Jackson is over his illness, and Hollywood Brown seems to be on his way back too. On the Browns side of things, Kareem Hunt might be back this week. That would help a great deal, but Baker Mayfield is still held together by duct tape & spit. The Ravens defend their home turf.
Monday, November 29
Seattle at Washington (-1.5)
ManningCast is on for tonight's Giants-Bucs game, but Peyton and Eli will NOT do their broadcast for next week's Monday night game (Nov. 29) between the Washington Football Team and Seattle Seahawks, according to a person with knowledge of the situation.

— Nicki Jhabvala (@NickiJhabvala) November 22, 2021
It's probably time for all of us to admit that the Seattle Seahawks just aren't any good. You guys probably realized that before me, to be fair. I kept buying in because of the whole Russell Wilson thing and the fact that they usually end up figuring things out, but it's time to face facts. Seattle isn't good. The Football Team is at least feisty, and should be able to take care of business at home.
Week 11 Results: 6-9
Overall Results: 69-93-3
Cook's 2021 NFL Gambling Picks: Week 11
Cook's better record looks as bad as the Jets record this year. Our main man may have just had his hopes for a positive record dashed, but that doesn't mean you can't find ways to make some money! Plus you could always just bet against him like I suggested a few weeks ago…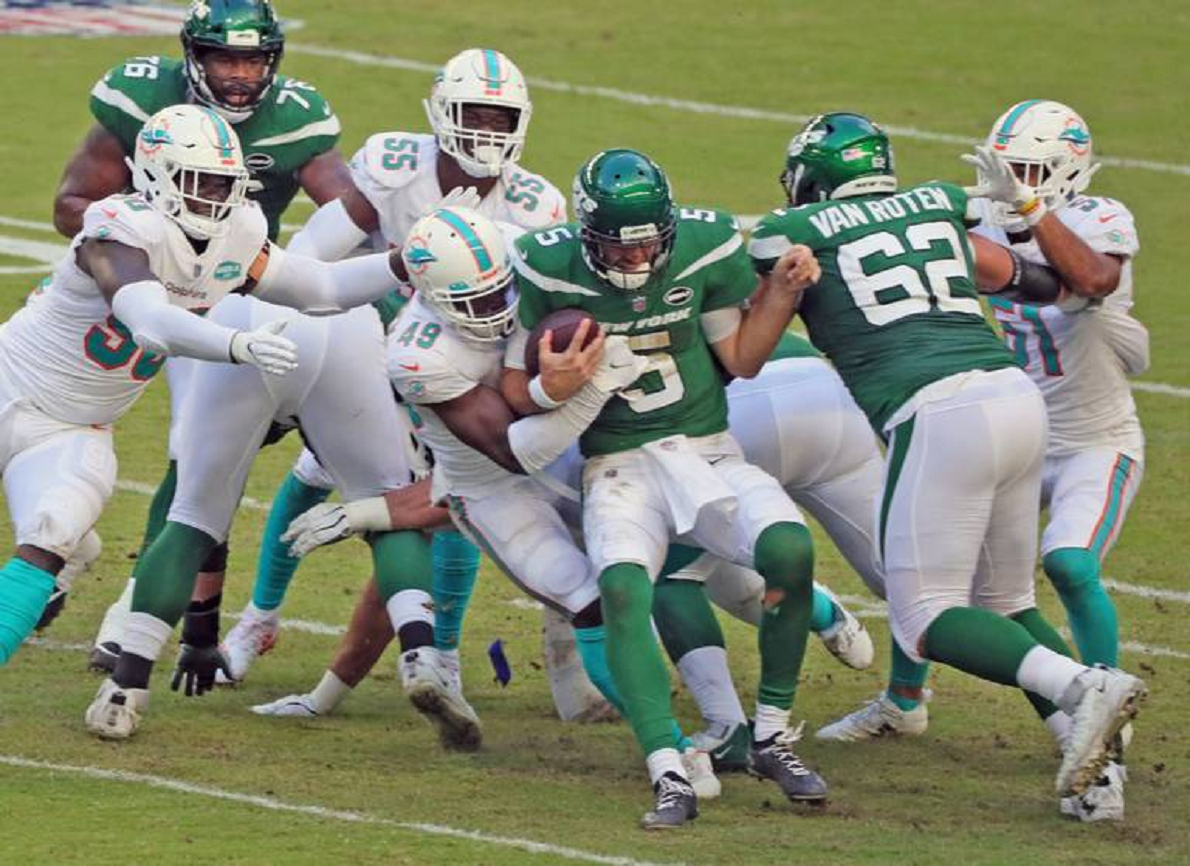 It's Week 11 in the National Football League! Last week at this time, we had a little hope. Your humble correspondent had managed a winning record during a week where a lot of crazy stuff happened, and the road to .500 & beyond was starting to look feasible. Then Week 10 happened, and just when I thought I had hit rock bottom, I found a level below that.
This has been a good learning experience for me. It's taught me how far below I'm at compared to actual NFL experts. I feel that most fans could benefit from such an experience. Y'all go ahead and try to pick games, and you'll be at a level near mine. It's so ridiculous.
I wish I had something better to say about my picks, but I don't. So let's hook em up!
Thursday, November 18
New England (-7) at Atlanta
The Falcons play the Patriots Thursday.
Patriots just won by 38 and the Falcons just lost by 40.
Should be a barnburner.

And by that I mean they're going to put the Falcons in a barn and light it on fire.

— All Pro Lines (@AllProLines) November 16, 2021
The Patriots are on a four game winning streak, and three of them would be classified as blowouts. They're a half-game behind those Buffalo Bills, but heading to Atlanta on a short week against a Falcons team that got humiliated in Dallas. The good news for the Falcons is that they didn't wear themselves out too much in the second half of that game. The bad news: the Patriots are rolling.
Sunday, November 21
Detroit at Cleveland (-10)
AFC North in Week 10:

Bengals: bye
Steelers: tied the 0-8 Lions
Ravens: lost to 2-7 Dolphins
Browns: lost 45-7 to Patriots pic.twitter.com/uS1dAd2Ml8

— NFL on CBS 🏈 (@NFLonCBS) November 14, 2021
There's one main question we need the answer to here: Is Nick Chubb playing? We're not certain of that at this moment. We are certain Kareem Hunt won't play, and we're also certain that the Browns offense isn't doing a lot without either man. Say what you will about the Lions, but a lot of their games have been closer than one would expect. I expect this to be one of those games.
San Francisco (-6.5) at Jacksonville
Yeah sex is cool and all but have you ever celebrated a #VictoryTuesday in the same week that the Seahawks, Rams, and Cardinals lost? 🤔

— Alyce (@Ninergirl99) November 16, 2021
I declared the 49ers dead last week, so of course they stomped all over the Rams on Monday night. Of course their schedule opens up pretty nicely for a stretch run. If there's one thing we've established so far this year it's that I usually don't know what I'm talking about.
I'm still pretty sure the Jaguars are bad though, so go with the 49ers.
Indianapolis at Buffalo (-7)
The @TBNSports needs to bring back the #DropkickContest

Here's Mike Vanderjagt beating Doug Flutie in a pregame dropkicking contest

Verne Lundquist confirming that the Colts kicker was the winner https://t.co/9GRZzdaEIa pic.twitter.com/IkWwKkphIX

— BuffaloBillsOnVHS📼 (@BillsVhs) November 16, 2021
The Colts' strength has been the running game, as anybody that's been forced to use Carson Wentz on their fantasy football team can tell you. The Bills boast one of the best rush defenses in the NFL, so much of the Colts' hopes will rest with Wentz. Relying on the passing game in Buffalo in November isn't the best route to success. I see the Bills taking care of business here.
Miami (-3) at NY Jets
Dolphins will beat the Jets in 2 of their next 4 games. Otherwise none of this is worth talking about. #Dolphins

— BrianCatNFL (@BrianCatNFL) November 14, 2021
It's tough to trust the Dolphins on the road, but it's the Jets & Joe Flacco. If the Dolphins can make Lamar Jackson look human, surely they can keep Joe Flacco from getting a whole heck of a lot done.
Washington vs. Carolina (-3.5)
Cam Newton in a Panthers jersey screaming IM BACK?! pic.twitter.com/liJw2Mhj2C

— Mina Kimes (@minakimes) November 14, 2021
Killa Cam is back, and Panthers fans couldn't be happier. Heck, we're all pretty happy about it. Cam Newton in a Panthers uniform just looks right. His homecoming this week should be something else, and it'll be a tough environment for a Washington Football Team that had lost four straight before beating the Buccaneers last week in one of those results that makes one scratch their head.
We'll ride the emotion this week and go with the Panthers to get the win here & give the fans more hope about what Newton can do in a late-career renaissance. We'll ignore the fact that he didn't actually start his first game back for now and enjoy the atmosphere.
Baltimore (-5) at Chicago
Ravens vs. Bears note:

Lamar Jackson will face his 28th NFL team Sunday. He's 25-2 when facing a team for the first time.

Only the Chiefs in the 2018 regular season and the Titans in the 2019 playoffs earned wins over Jackson in their first meetings. pic.twitter.com/UHBiou9zzE

— Jordan Dajani (@JordanDajani) November 16, 2021
The Ravens haven't looked right since that demolition of the Chargers back in Week 7. A narrow victory over the Vikings has been sandwiched by two butt-kickings by the Bengals & Dolphins. Neither of whom were expected to do such things. The Bears are coming off of a bye week after arguably getting hosed by the officials in Pittsburgh back in Week 9. Defense is their strength, and they should be able to do enough to at least keep the Bears close in this one.
New Orleans at Philadelphia (-1.5)
Big matchup this week. The Saints and Eagles are the only two teams that have blocked a punt and field goal this season.

— Bo Wulf (@Bo_Wulf) November 16, 2021
It's been a tough stretch for the Saints, with two narrow losses after wins over the Seahawks & the Bucs supposedly put them on the map. They need to score a win here to keep the spiral from getting too downward. The NFC South is pretty close though, so they're not in as big a pinch as the Eagles are. Philly is 4-6 & looking up at a 7-2 Cowboys team that doesn't appear to be slowing down anytime soon. They also haven't won a home game since December 13, 2021. The team they beat then? The New Orleans Saints.
I think Jalen Hurts gets it done and the Eagles stay in contention.
Houston at Tennessee (-10)
The #Texans have more safeties (1) on the road than touchdowns (0) since Week 2.
s/o @CoryCurtis2 for the assist. #Titans

— Emily Proud (@emily_proud) November 16, 2021
What arguments can we make in favor of the Texans? They're coming off of a bye. Derrick Henry still isn't playing. That's all I got. Houston has only come within one score twice in eight weeks, and the Titans have beat a good number of the teams making mincemeat of the Texans. Maybe there's a surprise in store for the Titans here, but I don't see it.
Green Bay (-2.5) at Minnesota
This season is almost unpredictable, but we all already knew in August that the Packers at Vikings game would be the matchup between an anti vaxxer who already missed a game due to Covid and the passer with the highest PFF passing grade in the league

— Timo Riske (@PFF_Moo) November 16, 2021
Another thing we already know: this game's going down to the wire. All Vikings games do, it's just a fact of life. I know we make the joke every week, but only one Vikings game has been decided by more than one touchdown. If you like watching competitive football, this is the team to watch. The Packers have been on a pretty good roll since Week 2 (not counting the game Aaron Rodgers missed, of course), and I tend to side with them in divisional games. And in most games, to be honest.
Cincinnati (-1) at Las Vegas
The Bengals are coming off their bye before playing #Raiders this week. Cinci is 5-13-1 after the bye since 2002. Only the Raiders have a worse post-bye record in that span at 4-16.

— Josh Dubow (@JoshDubowAP) November 17, 2021
People tell me that a bye week is supposed to give a football team a chance to rest & recover so they can come back strong for the rest of the season. As a Cincinnati Bengals fan, I see the bye week as a chance for a football team to mess around and not prepare for their next opponent, as that's what the Bengals do. A really good way to prove that things have actually changed with Zac Taylor at the helm would be for this team to actually get their poop together & win in Las Vegas.
These teams are in oddly similar positions. The Bengals went to New Jersey and lost to the injury-riddled Jets, then went home to get blown out by the Browns, a bitter division rival. The Raiders went to New Jersey and lost to the injury-riddled Giants, then went home to get blown out by the Chiefs, a bitter division rival. They're both at 5-4 and could really use a win here to stay in the thick of the playoff chase. I assume the Raiders will win this because the Bengals typically don't win in these spots. Should the Bengals actually win, the odds of me getting drunk and tweeting embarrassing things at Leigh Mayock are pretty high. (Hell, I'll probably be doing that either way.)
Arizona (-2.5) at Seattle
This is very good Colt McCoy news. https://t.co/N8HM5RTyjX

— Darren Urban (@Cardschatter) November 15, 2021
The Colt McCoy Era looked pretty good for one week, then came crashing back to reality. Then he got hurt and the Cardinals were stuck with Chris Streveler. Kyler Murray seems to be getting closer to returning, but the conventional wisdom is that Arizona will wait until after their Week 12 bye to bring him back. That would be smart. Especially since it's going to be cold & rainy in Seattle, and Murray would just end up laying an egg anyway. Like Russell Wilson did last week in Green Bay.
This one's going to be a low-scoring win for the Seahawks, leading into everybody writing off the Cardinals.
Dallas at Kansas City (-2.5)
I think it's safe to say Cowboys-Chiefs will be the most anticipated regular season game of the year. Arrowhead is going to be on fire. Two high powered offenses going at it. Should be fun.

— Mark Gunnels (@MarkAGunnels) November 15, 2021
"Most anticipated regular season game of the season" seems like a stretch when we treated Brady vs. Belichick like it was the Super Bowl. You've got two pretty popular sides here though, and both seem to be on an upward trajectory. We think. Dallas is showing those yo-yo tendencies while Kansas City's offense finally started looking like itself last weekend against the Raiders. In any event, it's Patrick Mahomes vs. the Cowboys, and Fox is going to get a pretty huge rating for it.
Dak Prescott apparently needed a week to warm up, along with an inferior defense to take advantage of. He's got another one of those this week. I think the Cowboys defense has a better chance of making a stop against Kansas City, which seems impossible to believe unless you've seen the Chiefs defense.
Pittsburgh at LA Chargers (-5.5)
Steelers and Chargers play Sunday night, and currently QB Ben Roethlisberger, S Minkah Fitzpatrick, DE Joey Bosa and DT Jerry Tillery are all on the Reserve/COVID-19 list. https://t.co/22UsuLk7zp

— Adam Schefter (@AdamSchefter) November 16, 2021
Theoretically this seemed like a pretty good choice for SUNDAY NIGHT IS FOOTBALL NIGHT. Shame everybody's injured and both teams are coming off of embarrassing showings against NFC North teams. Pittsburgh is especially lacking in star talent on the offensive & defensive sides of the ball this week, so the Chargers look to be the pick here.
Monday, November 22
NY Giants at Tampa Bay (-11)
Daniel Jones has never won on primetime
Daniel Jones has never won in color rush uniforms

Tom Brady has lost two straight
Tom Brady is pissed

If the Giants win this game then this will be the best win ever since the Super Bowl vs Mr. Thomas Edward Patrick Brady Jr himself.

— Offsides (@GiantsPlzWin) November 16, 2021
You know everybody's jumping on the Tom Brady is PISSED OFF bandwagon. The only problem with that is that I cited Tom Brady being PISSED OFF last week, and he went out there and lost to the Washington Football Team. Does it take longer to get mad when you get older? Given my experience with old people, I kinda doubt it.
That being said, the Buccaneers are 3-0 when favored by double-digits at home. They'll probably win here, the question is if the defense can keep the Giants from getting too close. It largely depends on whether or not Saquon Barkley is playing or not. As I type this, it looks good for him. That might change, but until then I'm going to roll with the Giants to get within 11.
Last Week's Results: 2-12
Overall Results: 63-84-3