(NOAH) NOAH WEEKLY NEWSLETTER VOL.145 ~ 17TH OCTOBER 2021
N-1 Victory winner Katsuhiko Nakajima had his Heavyweight Championship match against Marufuji. Who won? What other challengers stepped up to the champions? Hisame has all the answers!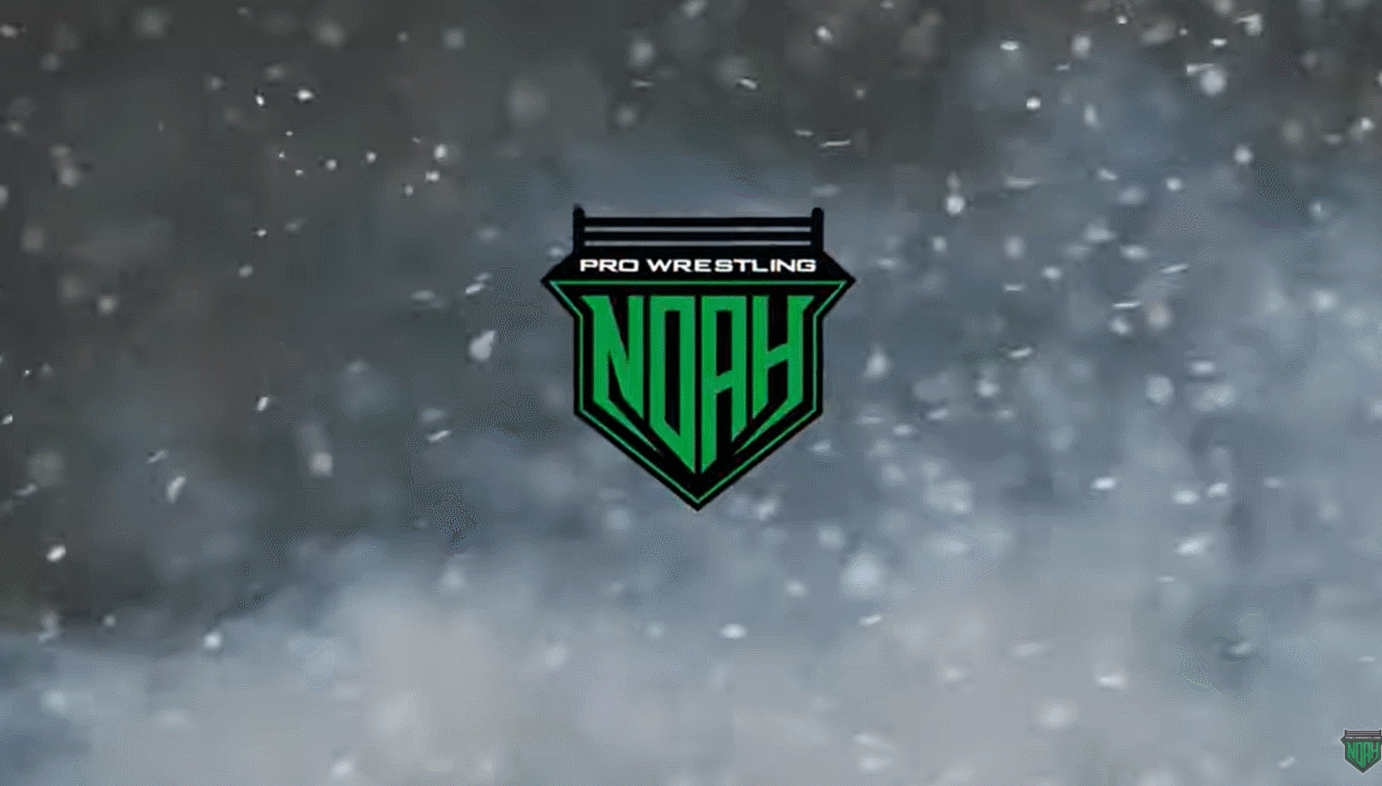 N-1 Victory winner Katsuhiko Nakajima had his Heavyweight Championship match against Marufuji. Who won? What other challengers stepped up to the champions? Hisame has all the answers!
NEWS
"I am NOAH!" Katsuhiko Nakajima is the new GHC Heavyweight Champion
The mid generation in NOAH are starting to make waves over their seniors in a manner that before they had never made any progress in; Go Shiozaki finally overcame Naomichi Marufuji in a singles match, and next it was Katsuhiko Nakajima's turn. Nakajima beat Naomichi Marufuji for the GHC Heavyweight title on the 10th October in Osaka. Nakajima, who had won the N-1 and won the championship, barely had time to pause as his next challenger appeared, Masato Tanaka. Nakajima had been speaking of his appetite, "devouring, devouring and devouring" but still being hungry.
Tanaka told him that Nakajima had not "devoured me" yet and challenged him for the belt. The title match has been set for the 30th October in Fukuoka, which is Nakajima's hometown. After Tanaka had gone, Nakajima told the crowd, "The era is moving. I have finally taken the GHC Heavyweight! I AM NOAH"*
The first pre-match between Tanaka and Nakajima was a tag which saw Masaaki Mochizuki team with Nakajima against Tanaka and Takashi Sugiura on the 17th October in Kawasaki. Mochizuki of course had challenged Takashi Sugiura for the GHC National. Tanaka scored the first round in the pre title battles by pinning Nakajima with the Sliding D. Tanaka closed out the show, addressing Nakajima with "I am going to devour you deliciously, and tear the belt from your waist!""
*This phrase is more attributed to Go Shiozaki, but it was Katsuhiko Nakajima who said it first. Nakajima used it against Minoru Suzuki during the Suzuki Army invasion.
 Eita & NOSAWA Rongai become the new GHC Junior Heavyweight Tag Champions
The GHC Junior Tag Belts (which are just as chaotic as the division that holds them), changed hands in a short match on the 10th October in Osaka when Perros De Mal Del Japon's Eita & NOSAWA Rongai defeated Hajime Ohara and Atsushi Kotoge in only four minutes and four seconds. Kotoge and Ohara were completely overwhelmed by the underhand tricks of their opponents, which included double teaming, face stamping and NOSAWA using apron interference. Afterwards, Eita spoke on the microphone;
"We are the new champions! You are below trash, we don't need your applause! Kotoge, Ohara, they were boring today"
Backstage, NOSAWA said they weren't interested in defending the belts against any of NOAH, and told Eita to bring someone from Dragon Gate.
HAYATA retains against Daisuke Harada, NOSAWA Rongai challenges and builds a house of cards
HAYATA retained the GHC Junior Heavyweight Championship against Daisuke Harada in Osaka on the 10th October. He did the unthinkable and made Harada do something that HAYATA would never have done in the past, and that Harada has probably never done since he was a rookie, and that was to tap out. After the match, HAYATA was surrounded by Perros Del Mal De Japon like they were a pack of jackals, who made him choose a challenger. NOSAWA was at the forefront, and is probably the person that STINGER hate the most, and so HAYATA nominated him and breaking his record of not speaking for about ten months to say, "Next…NOSAWA Rongai". NOSAWA's face fell as everyone in the juniors knew that HAYATA was rapidly being seen as the ultimate champion, and no one was going to let him back out of it. The title match was arranged for the 30th October in Fukuoka.
NOSAWA said he would accept HAYATA'S nomination on one condition; he chose the pre-match, he chose where it was going to be and he chose the people. So what did he choose on the 17th October? A match between himself, Yoshinari Ogawa & Naomichi Marufuji at Club Citta who would take on HAYATA, YO-HEY and Kaito Kiyomiya. It must have seemed a good way to wind Ogawa and HAYATA up, but in reality it turned around to bite NOSAWA hard and fell around him like a house of cards when Ogawa defected practically to STINGER, YO-HEY tried to somehow stay true to the team he was in (although he and HAYATA were ignoring each other practically) and NOSAWA used him to take HAYATA'S springing elbow, and Kaito Kiyomiya joined the fray as he is allied with HAYATA and Ogawa in their hatred of NOSAWA. After HAYATA got the win by kicking NOSAWA in the crotch, the three of them beat up on NOSAWA, Kiyomiya smiling as sadistically as his teammates. You can be sure that unconscious and with his tongue lolling out of his mouth as he was, NOSAWA is going to be out for revenge against all three of them.
Masaaki Mochizuki challenges for the GHC National
While Kendo Kashin attempted to throw Masakatsu Funaki off of the balcony in Osaka on the 10th October, Masaaki Mochizuki who had defeated Takashi Sugiura with the True & Strong High Kick, challenged him for the GHC National title. Mochizuki had always wanted to have a singles match with Sugiura, took the chance as under NOAH rules if you beat the champion then you can challenge the champion. Sugiura accepted the challenge, and it has been set for the 28th October in Kumamoto. Their first pre match took place on the 17th October at Club Citta, Kawasaki. Unfortunately neither Sugiura nor Mochizuki won the match, and neither got the pin over the other, as it was won by Masato Tanaka over Katsuhiko Nakajima.
Kenoh & Haoh go to Dragon Gate
Kenoh and Haoh invaded Dragon Gate who were holding a show in Kyoto to challenge the tag champions (Susumu Yokosuka and KING Shimizu). Haoh said "It seems that the next challenger is not decided, that is why we came all the way to Kyoto. What are you going to do? Do it or not?" Haoh took off his t-shirt and charged, he was taken out and he and Kenoh were told that the champions were not going to run from them and to come dressed to fight in Osaka on the 3rd November.
EVENT RECAPS & POST MATCH PROMOS
"Grand Square in Osaka" – 10th October 2021
Event recap Post match interviews
"Go to the Demolition Stage" – 15th October 2021
Event recap Post match interviews
"NOAH Sanctuary" – 17th October 2021
ELSEWHERE IN NOAH
– Kinya Okada debuted new ring wear in Osaka on the 10th October. True to Okada's Showa era style, his ringwear reflected this in a simple pattern of black and grey.
– Keiji Mutoh said to Kazushi Sakuraba that they should do "Double Impact" during their tag match against Kenoh and Kaito Kiyomiya on the 10th October. Sakuraba thought he meant the Van Dam film, but no Mutoh was referring to the "Doomsday Device" (which is known in Japan as "Double Impact"). During the match, Sakuraba did the lifting while Mutoh went to jump off of the top turnbuckle. Kenoh fortunately saved Mutoh a scolding from his doctor by knocking him down.
– Tadasuke has sworn that the Kongoh Juniors will make a comeback. This was said after wading into a mass brawl between STINGER and Perros De Mal Del Japon on the 15th October.
– Manabu Soya is showing a growing frustration with his lack of wins and apparently Kongoh. Snatching his arm away from the ref recently, and walking off when his team got the win.
– Unsurprisingly, after wrestling the equivalent of four matches in one day in a short space of time, YO-HEY ended up with a black eye.
– Kenoh and Kaito Kiyomiya found that they had a lot in common after their tag together in Osaka on the 10th. Teaming together against Keiji Mutoh and Kazushi Sakuraba, Kenoh said "Kiyomiya and I defeated those guys…" and then after a moment of silence, glared at Kiyomiya and walked off.
– YO-HEY made a cryptic comment following a brief moment of almost doing a tandem move with HAYATA and then doing one with NOSAWA, which NOSAWA ruined by shoving YO-HEY in the way of HAYATA'S handspring elbow, "I wanted to work together." Was he referring to NOSAWA or to HAYATA?
– Junta Miyawaki scored a huge win in the elimination match of the 15th October when he pinned Ikuto Hidaka. Miyawaki's second win came on 17th October when he pinned Kinya Okada.
CURRENT CHAMPIONS
THIS WEEK IN NOAH
Monday, October 18th: Atsushi Kotoge (36)
Monday, October 18th: Shuhei Taniguchi (45)
Friday, October 22nd: Haoh debut anniversary (16 years)
Sunday, October 24th: Go on to the DEMOLITION STAGE 2021
Aore Nagaoka
Start time: 17:00 JST
Broadcast: WrestleUniverse
LINKS
"Come at me you bastards!" Kenoh's Weekly Pro Column
"I want to hide a secret word that only Wrestling fans can understand" – Funky Kato creates a theme song for NOAH's "New Year at The Budokan"
GIFs taken from WrestleUniverse.
(NOAH) NOAH WEEKLY NEWSLETTER VOL.150 ~ 21ST NOVEMBER 2021
With their own big Budokan event coming up, and the huge crossover news, Hisame tells us all about the events in Pro Wrestling NOAH!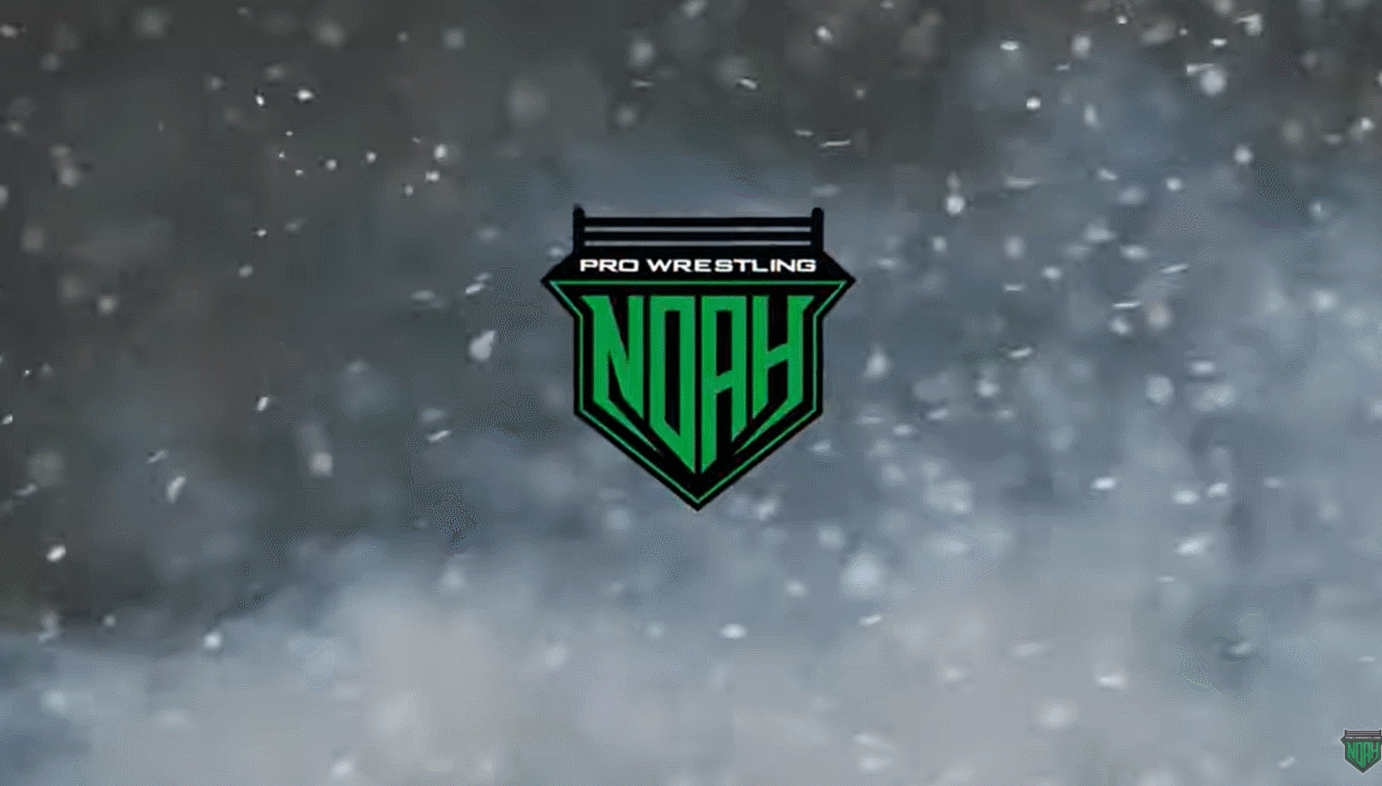 With their own big Budokan event coming up, and the huge crossover news, Hisame tells us all about the events in Pro Wrestling NOAH!
NEWS
New Japan vs NOAH
On November 18th NOAH and New Japan both announced that they would be making a press conference on both of their respective YouTube channels on Saturday 20th November. Kaito Kiyomiya fueled further speculation by posting a picture of himself holding a picture of Kazuchika Okada, which had appeared on the front of Weekly Pro in June 2020, and captioning it "The Future". At the press conference on the 20th, New Japan announced that as part of their 50th anniversary celebrations, they would be holding a joint Wrestle Kingdom show on January 8th 2022 at the Yokohama Arena. No mention was made of either side about the disaster of the "Suzuki Gun" era when Bushiroad owned NOAH, which indicates that both companies want to wipe the slate clean for the sake of the future. NOAH are not the company they were in 2015 and New Japan too have undergone a lot of changes.
The press conference was attended by Kaito Kiyomiya (ironically the only person in the room who was part of the fight against the Suzuki Army) and Hiroshi Tanahashi. A VTR was shown of three New Japan wrestlers (Hiroshi Tanahashi, Kazuchika Okada and current champion, Takagi Shingo) and three NOAH wrestlers (Kaito Kiyomiya, Keiji Mutoh and current champion, Katsuhiko Nakajima). Shingo said he had two names in mind, Naomichi Marufuji and Katsuhiko Nakajima, Nakajima whom he debuted the same year as and had lost to twice in the past, so "it's time for some revenge". Nakajima said he had no idea who their champion was, and Okada said he had no idea who was even in NOAH, and that if Kiyomiya really had wanted "to experience the Rainmaker", he should have been more persistent. After Kiyomiya and Tanahashi had their say to the press with Kiyomiya vowing to make New Japan regret competing against NOAH, and Tanahashi saying he wanted to fight the one who represented NOAH the most, the two squared up before leaving the stage. Kiyomiya says that his original goal was Okada, but now he has a new focus, Tanahashi. No card has been announced as of yet, but KENTA has posted a picture of himself as GHC Heavyweight champion saying "See you there"
"The biggest announcement in history ever made"
For the New Year's day event at The Nippon Budokan, NOAH have said they have five to make, with number four being what they are calling "the biggest in history". This will be announced at this Tuesday. Kenoh says that the fifth announcement will be him walking out of The Budokan as a double champion.
Perros Del Mal De Japon vs STINGER; No Touch Tag Rules
In a recent interview, Yoshinari Ogawa verified that he never actually intended to challenge for the GHC Junior Heavyweight tag belts with Yasutaka Yano. He had told Yano to return the belts to NOSAWA Rongai and Eita as a way of humiliating them, but Yano had gotten a little carried away. Ogawa says that Yano needs more experience in the ring before he can start challenging for titles. He did feel sorry for him though being attacked and drenched in water. Ogawa stated that if he was going to challenge for the tag titles, then it was going to be with HAYATA and HAYATA only, but he also had a proposal for Eita. Why wasn't the tag done under the DragonGate No Touch rules? What this basically means is that a tag partner does not have to tag in, he can get legally in the ring once his opponent is at ringside. Perhaps both NOSAWA and Eita should have thought more about accepting, as Ogawa rarely comes up with anything like this that will seemingly benefit his opponents and not himself, without having some kind of plan in mind. Title match will take place on the 28th November, with a handicap match between Ogawa and Yano vs NOSAWA taking place on the 23rd.
ELSEWHERE IN NOAH
– Kaito Kiyomiya endured a bit of teasing online due to appearing at the New Japan vs NOAH press conference in an oversized green jacket. Takashi Sugiura almost echoed Giant Baba when he wondered about the fashions of young people these days.
– Keiji Mutoh says he has an ambition to be GHC National Champion for his 60th birthday.
– Kenoh is convinced that by "this time next week" he will be heading to The Nippon Budokan as both the GHC National and the GHC Heavyweight Champion
– Hirooki Goto said he wanted to fight Takashi Sugiura at Wrestle Kingdom. Sugiura said he wanted anyone but Goto.
– Naomichi Marufuji was at an appearance/talk recently, and said that red used to be his color but he had to change it due to Kongoh, which meant that fans were still using the red penlight color for him. He was kind of irritated that he'd had to change!
– Yoshiki Inamura has resumed prowling Tokyo and photographing dogs and cats.
– Hitoshi Kumano hinted that he will be returning to the ring.
– Money raised from NOAH THE Home has bought some new equipment to the dojo. However, Yoshiki Inamura still seems to be used as weight by Daisuke Harada.
CURRENT CHAMPIONS
THIS WEEK IN NOAH
Monday, November 22nd: Hitoshi Kumano (30)
Monday, November 22nd: Bison Smith memorial (2011)
PREMIUM PRELUDE 2021
Tuesday, November 23rd
Niigata / Bandaijima Multipurpose Plaza Large Kama
Start time: 17:30 JST
Broadcast: TBA
LEC Cleanup! presents NOAH the BEST 2021
Sunday, November 28th
Yoyogi National Stadium Second Gymnasium
Start time: 3pm JST
Broadcast: ABEMA, WrestleUniverse
LINKS
NOAH vs New Japan: Press conference transcript
"Breaking the impasse in the world with the power of pro wrestling" – fighting against NOAH at the Yokohama Arena Event on January 8th next year
"I will match you" – Yoshinari Ogawa proposes a no touch rule to Eita in GHC Junior Tag Battle
Keiji Mutoh's three promotion "Grand Slam" achieved. Next year is 60th birthday, New Year ambition is to "aim for the red belt"
With thanks to: Nodapooh
GIFS taken from NOAH Official YouTube
(NOAH) NOAH WEEKLY NEWSLETTER VOL.149 ~ 15TH NOVEMBER 2021
We see a Dream Team make a bid for gold and sights are set on the Budokan main event! Hisame let's us know about all the NOAH current events!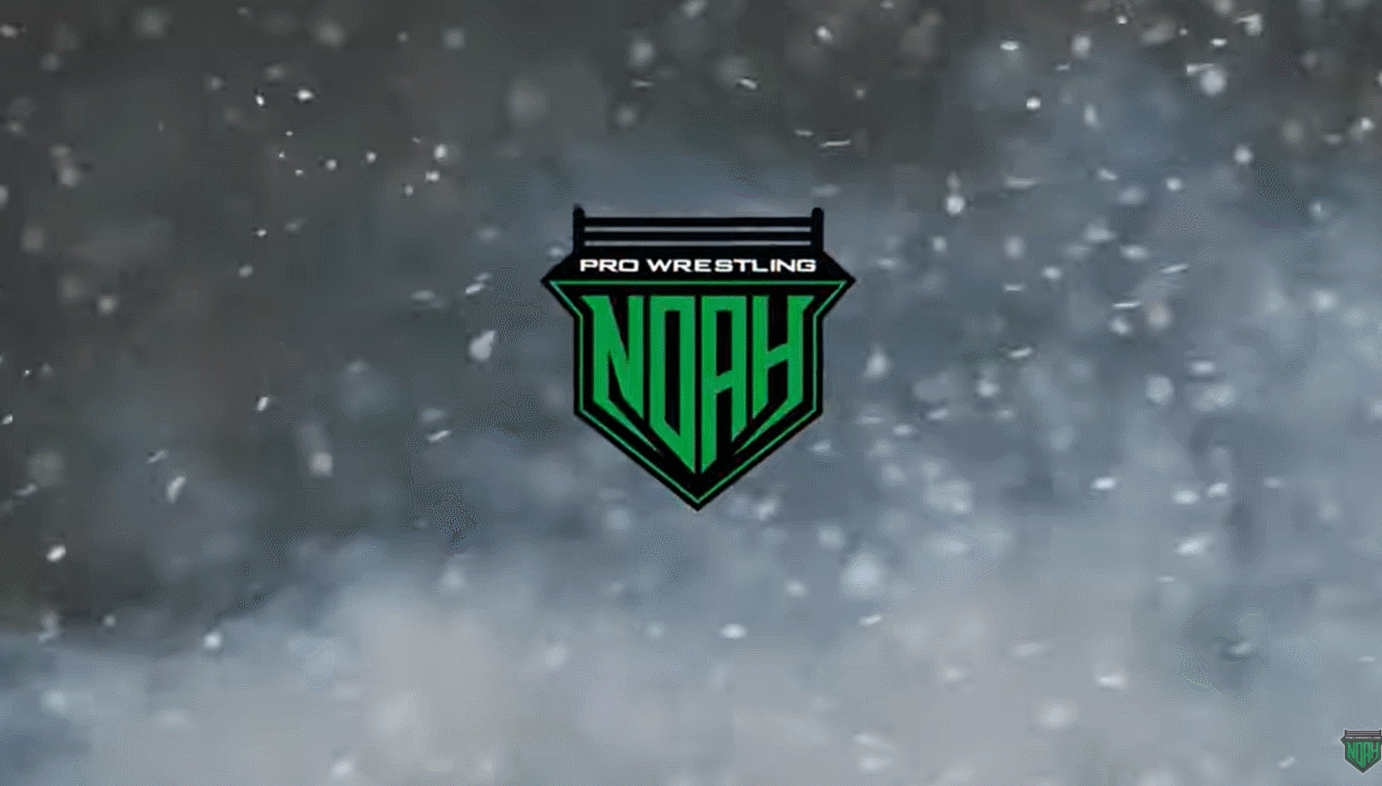 We see a Dream Team make a bid for gold and sights are set on the Budokan main event! Hisame let's us know about all the NOAH current events!
NEWS
Kenoh & Katsuhiko: GHC and National double championship match
Kenoh defeated Masaaki Mochizuki for the GHC National at the Yokohama Budokan on Saturday 13th November. Before anyone could announce a challenge, Kenoh spoke on the microphone to announce he had other plans. One of Kenoh's long cherished dreams is to be a double champion, namely the GHC National Champion and the GHC Heavyweight Champion at the same time. Whenever he has the National (and this is his second title reign, which is ironic as he said he wasn't interested in it once), he always challenges the GHC Heavyweight Champion to a title vs title match. The fact that the champion was his unit member, Katsuhiko Nakajima, didn't bother him and he challenged, bluntly saying he wanted to be the GHC Heavyweight Champion at the Nippon Budokan and he was therefore challenging Katsuhiko Nakajima to a belt vs belt match. Nakajima, looking like a wolf who has spied some new tasty prey, came to the ring and said he had no objection to Kenoh's challenge and would do it. Later when Kenoh was cutting a promo backstage, Nakajima appeared and the two held up their belts glaring at each other. Nakajima smiled eerily and said, "I am looking forward to it, Kenoh".
Title match has been set for 28th November at the Yoyogi National Stadium No 2 Gymnasium.
Aleja out, Tadasuke in; HAYATA'S next challenger
HAYATA retained the GHC Junior Heavyweight against Aleja at the Yokohama Budokan, and was challenged after the match by Tadasuke. Despite the loss of his Aleja ("Aleja Aleja") Tadasuke said he was on a roll that night after defeating YO-HEY earlier on, and took the chance when there was a gap for a new challenger. HAYATA and Tadasuke have a long history together before RATELS; teaming together in Osaka Pro, teaming together in Dove. For both this is going to be a very different challenge, HAYATA is not the HAYATA that Tadasuke knew, and for HAYATA this is probably the first challenger he's had out of the challengers so far (Tadasuke is number seven) who can wrestle like a heavyweight.
Title match has been set for Aichi / Nagoya Congress Center Event Hall, Sunday, December 5th 2021.
Marufuji's dream, and Kiyomiya's nightmare; M's alliance win the GHC Heavyweight Tag Titles
Puroresu once again was witness to a generational struggle between veterans and younger generations of wrestlers, when Naomichi Marufuji and Keiji Mutoh defeated Kaito Kiyomiya and Masa Kitamiya for the tag titles. For Naomichi Marufuji this is a boyhood dream to team with Keiji Mutoh (and a chance to remind his juniors that they are nit going to come him) and for Keiji Mutoh this means that he gets a Grand Slam tag record and does not have to finish the year without wearing a belt. For Kaito Kiyomiya, this was again a nightmare as his nemesis Keiji Mutoh was once again triumphant, although it was not Kiyomiya who Mutoh had pinned. No challengers have come forward as of yet.
"NOSAWA. NOSAWA who lost to me in Kumamoto"
Yoshinari Ogawa's revenge on the humiliation that Eita had poured him on (literally) was brutal when in a match that ended with Eita using a chair on him which had the match thrown out, he left NOSAWA hanging over the ropes and Eita on the mat after a submission move, he walked off with the GHC Junior Tag Titles. Backstage, NOSAWA was talking about how he and Eita were not going to defend the belts in NOAH when Yasutaka Yano returned them to them. Yano, handing the belt to NOSAWA and shoving Eita's into his chest, told "NOSAWA. NOSAWA, who lost to me in Kumamoto" that he and Yoshinari Ogawa were teaming up to challenge for the belts. Because Yano is NOAH Born and therefore cannot sustain being rude for long (being stubborn is another matter), when NOSAWA told him to repeat himself as due to his old age he didn't quite catch it, Yano very politely did and got knocked to the floor, beaten down, covered with water, his shirt ripped and his pants pulled down by Eita on the way out and told by NOSAWA that if Ogawa wanted a title match then he would give one to himself and HAYATA, not this "little boy". BUT, if Yano really did want a match, then he would give him one, a two on one match which would be Ogawa and Yano vs NOSAWA. The handicap match will take place on Tuesday November 23rd in Niigata, with the title match taking place on the 28th November.
WrestleUniverse uploads
WrestleUniverse will upload Samurai TV NOAH content from 2019. So far they are not uploading anything classic from NOAH's "Golden Era", but the fact that NOAH are able to do this is a good start.
Nippon Budokan announcements
NOAH will make two further announcements regarding the Nippon Budokan event at their shows on the 28th November and the 5th December. So far we have had special guest commentators, Funky Kaito doing the theme music and an ABEMA special broadcast.
EVENT RECAPS & POST MATCH PROMOS
GO ON THE DEMOLITION STATE 2021 (November 10th, Korakuen Hall)
DEMOLITION STAGE 2021 IN YOKOHAMA (November 13th, Yokohama Budokan)
ELSEWHERE IN NOAH
– Tadasuke wondered if the ringside camera was broken as when he went to watch the WrestleUniverse Yokohama Budokan event, he saw only himself talking at it and not to it. Tadasuke didn't explain however the invisible crowd he was pushing through when making his way to the ring though.
– An eight man tag match will see Naomichi Marufuji and Takashi Sugiura team with Funky Express (Mohammed Yone and King Tani), Marufuji asked "Gisu" (Sugi) if they were going to be funky. Sugi said yes, so funky that Tani would have no choice but to quit. Sugi had also wondered that Tani was ever the serious soldier from the JSDF.
– "Yoneya", Mohammed Yone's restaurant, celebrated ten years in business this past week. Sadly someone stole some of the flowers given to mark the occasion. Yone wondered about such people in the world.
– Daisuke Harada turned 35 on the 13th November. However, he had two complaints; the first was to NOAH GHC for posting a picture of him being photobombed by his older brother, to which he said to them to never ever use that picture ever again and the second complaint was that despite the fact that he and Atsushi Kotoge had arrived at the venue and left the venue at the same time, Kotoge hadn't even given him a present. Knowing Kotoge he had probably forgotten it was Harada's birthday.
– Kendo Kashin was thrown off a ledge by King Tani in Yokohama, but no help was forthcoming from either Takashi Sugiura or Kazushi Sakuraba who were more annoyed about losing the match, and then tried to exit the arena only to have to turn around and go back as they were going the wrong way.
CURRENT CHAMPIONS
THIS WEEK IN NOAH
Wednesday, November 17th: Kinya Okada (29)
Thursday, November 18th: Yoshiki Inamura (29)
LINKS
"I would like to chase a record breaking match", Mutoh announced the second double tag in history of the Big Three conquest – The GHC Tag signing ceremony
GHC National Match Signing: Mochizuki is calm, Kenoh declares "Stop the middle aged" and declares a Kongoh monopoly on single titles
"It's all Kashin's fault" – with all ways blocked at home and in the ring, King Tani to get rid of his anger in Yokohama
"A wonderful card for me to check comparison" Yoshiki Inamura return interview