Cook's 2021 NFL Gambling Picks: Week 11
Cook's better record looks as bad as the Jets record this year. Our main man may have just had his hopes for a positive record dashed, but that doesn't mean you can't find ways to make some money! Plus you could always just bet against him like I suggested a few weeks ago…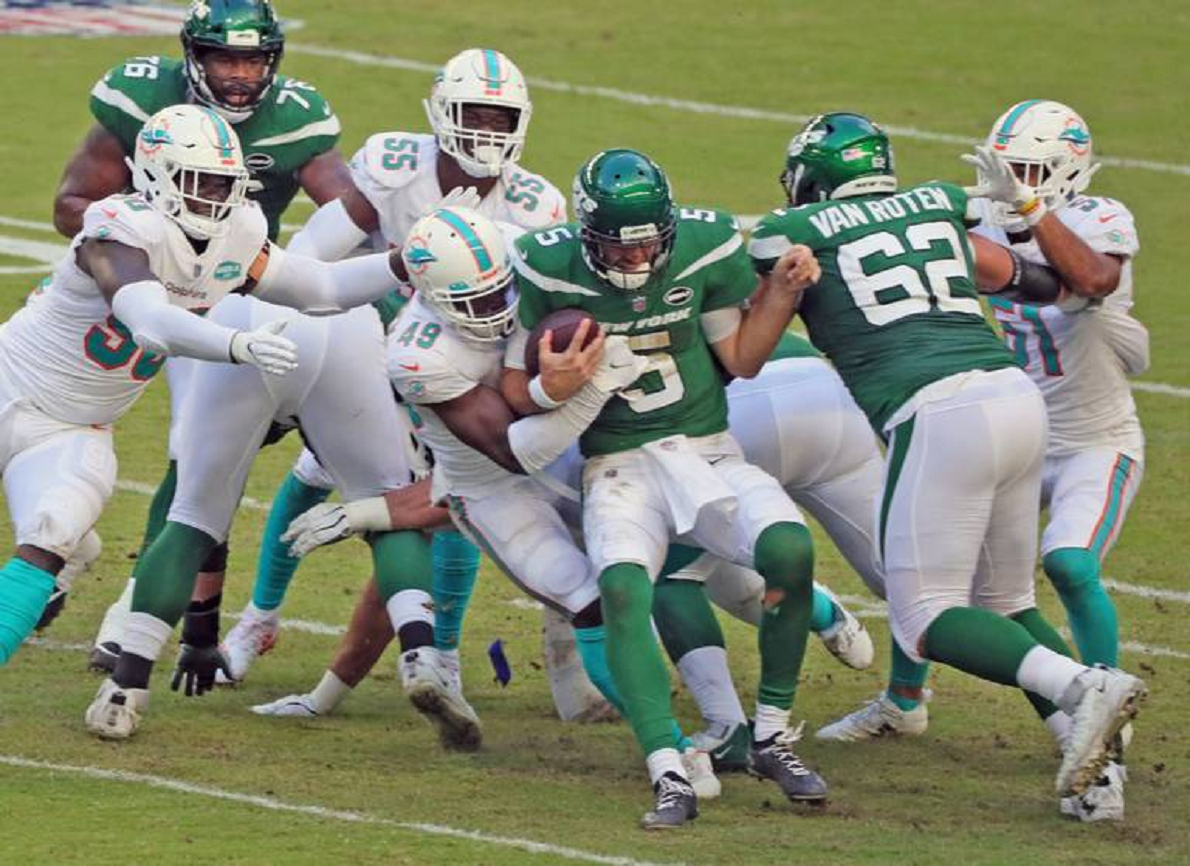 It's Week 11 in the National Football League! Last week at this time, we had a little hope. Your humble correspondent had managed a winning record during a week where a lot of crazy stuff happened, and the road to .500 & beyond was starting to look feasible. Then Week 10 happened, and just when I thought I had hit rock bottom, I found a level below that.
This has been a good learning experience for me. It's taught me how far below I'm at compared to actual NFL experts. I feel that most fans could benefit from such an experience. Y'all go ahead and try to pick games, and you'll be at a level near mine. It's so ridiculous.
I wish I had something better to say about my picks, but I don't. So let's hook em up!
Thursday, November 18
New England (-7) at Atlanta
The Falcons play the Patriots Thursday.
Patriots just won by 38 and the Falcons just lost by 40.
Should be a barnburner.

And by that I mean they're going to put the Falcons in a barn and light it on fire.

— All Pro Lines (@AllProLines) November 16, 2021
The Patriots are on a four game winning streak, and three of them would be classified as blowouts. They're a half-game behind those Buffalo Bills, but heading to Atlanta on a short week against a Falcons team that got humiliated in Dallas. The good news for the Falcons is that they didn't wear themselves out too much in the second half of that game. The bad news: the Patriots are rolling.
Sunday, November 21
Detroit at Cleveland (-10)
AFC North in Week 10:

Bengals: bye
Steelers: tied the 0-8 Lions
Ravens: lost to 2-7 Dolphins
Browns: lost 45-7 to Patriots pic.twitter.com/uS1dAd2Ml8

— NFL on CBS 🏈 (@NFLonCBS) November 14, 2021
There's one main question we need the answer to here: Is Nick Chubb playing? We're not certain of that at this moment. We are certain Kareem Hunt won't play, and we're also certain that the Browns offense isn't doing a lot without either man. Say what you will about the Lions, but a lot of their games have been closer than one would expect. I expect this to be one of those games.
San Francisco (-6.5) at Jacksonville
Yeah sex is cool and all but have you ever celebrated a #VictoryTuesday in the same week that the Seahawks, Rams, and Cardinals lost? 🤔

— Alyce (@Ninergirl99) November 16, 2021
I declared the 49ers dead last week, so of course they stomped all over the Rams on Monday night. Of course their schedule opens up pretty nicely for a stretch run. If there's one thing we've established so far this year it's that I usually don't know what I'm talking about.
I'm still pretty sure the Jaguars are bad though, so go with the 49ers.
Indianapolis at Buffalo (-7)
The @TBNSports needs to bring back the #DropkickContest

Here's Mike Vanderjagt beating Doug Flutie in a pregame dropkicking contest

Verne Lundquist confirming that the Colts kicker was the winner https://t.co/9GRZzdaEIa pic.twitter.com/IkWwKkphIX

— BuffaloBillsOnVHS📼 (@BillsVhs) November 16, 2021
The Colts' strength has been the running game, as anybody that's been forced to use Carson Wentz on their fantasy football team can tell you. The Bills boast one of the best rush defenses in the NFL, so much of the Colts' hopes will rest with Wentz. Relying on the passing game in Buffalo in November isn't the best route to success. I see the Bills taking care of business here.
Miami (-3) at NY Jets
Dolphins will beat the Jets in 2 of their next 4 games. Otherwise none of this is worth talking about. #Dolphins

— BrianCatNFL (@BrianCatNFL) November 14, 2021
It's tough to trust the Dolphins on the road, but it's the Jets & Joe Flacco. If the Dolphins can make Lamar Jackson look human, surely they can keep Joe Flacco from getting a whole heck of a lot done.
Washington vs. Carolina (-3.5)
Cam Newton in a Panthers jersey screaming IM BACK?! pic.twitter.com/liJw2Mhj2C

— Mina Kimes (@minakimes) November 14, 2021
Killa Cam is back, and Panthers fans couldn't be happier. Heck, we're all pretty happy about it. Cam Newton in a Panthers uniform just looks right. His homecoming this week should be something else, and it'll be a tough environment for a Washington Football Team that had lost four straight before beating the Buccaneers last week in one of those results that makes one scratch their head.
We'll ride the emotion this week and go with the Panthers to get the win here & give the fans more hope about what Newton can do in a late-career renaissance. We'll ignore the fact that he didn't actually start his first game back for now and enjoy the atmosphere.
Baltimore (-5) at Chicago
Ravens vs. Bears note:

Lamar Jackson will face his 28th NFL team Sunday. He's 25-2 when facing a team for the first time.

Only the Chiefs in the 2018 regular season and the Titans in the 2019 playoffs earned wins over Jackson in their first meetings. pic.twitter.com/UHBiou9zzE

— Jordan Dajani (@JordanDajani) November 16, 2021
The Ravens haven't looked right since that demolition of the Chargers back in Week 7. A narrow victory over the Vikings has been sandwiched by two butt-kickings by the Bengals & Dolphins. Neither of whom were expected to do such things. The Bears are coming off of a bye week after arguably getting hosed by the officials in Pittsburgh back in Week 9. Defense is their strength, and they should be able to do enough to at least keep the Bears close in this one.
New Orleans at Philadelphia (-1.5)
Big matchup this week. The Saints and Eagles are the only two teams that have blocked a punt and field goal this season.

— Bo Wulf (@Bo_Wulf) November 16, 2021
It's been a tough stretch for the Saints, with two narrow losses after wins over the Seahawks & the Bucs supposedly put them on the map. They need to score a win here to keep the spiral from getting too downward. The NFC South is pretty close though, so they're not in as big a pinch as the Eagles are. Philly is 4-6 & looking up at a 7-2 Cowboys team that doesn't appear to be slowing down anytime soon. They also haven't won a home game since December 13, 2021. The team they beat then? The New Orleans Saints.
I think Jalen Hurts gets it done and the Eagles stay in contention.
Houston at Tennessee (-10)
The #Texans have more safeties (1) on the road than touchdowns (0) since Week 2.
s/o @CoryCurtis2 for the assist. #Titans

— Emily Proud (@emily_proud) November 16, 2021
What arguments can we make in favor of the Texans? They're coming off of a bye. Derrick Henry still isn't playing. That's all I got. Houston has only come within one score twice in eight weeks, and the Titans have beat a good number of the teams making mincemeat of the Texans. Maybe there's a surprise in store for the Titans here, but I don't see it.
Green Bay (-2.5) at Minnesota
This season is almost unpredictable, but we all already knew in August that the Packers at Vikings game would be the matchup between an anti vaxxer who already missed a game due to Covid and the passer with the highest PFF passing grade in the league

— Timo Riske (@PFF_Moo) November 16, 2021
Another thing we already know: this game's going down to the wire. All Vikings games do, it's just a fact of life. I know we make the joke every week, but only one Vikings game has been decided by more than one touchdown. If you like watching competitive football, this is the team to watch. The Packers have been on a pretty good roll since Week 2 (not counting the game Aaron Rodgers missed, of course), and I tend to side with them in divisional games. And in most games, to be honest.
Cincinnati (-1) at Las Vegas
The Bengals are coming off their bye before playing #Raiders this week. Cinci is 5-13-1 after the bye since 2002. Only the Raiders have a worse post-bye record in that span at 4-16.

— Josh Dubow (@JoshDubowAP) November 17, 2021
People tell me that a bye week is supposed to give a football team a chance to rest & recover so they can come back strong for the rest of the season. As a Cincinnati Bengals fan, I see the bye week as a chance for a football team to mess around and not prepare for their next opponent, as that's what the Bengals do. A really good way to prove that things have actually changed with Zac Taylor at the helm would be for this team to actually get their poop together & win in Las Vegas.
These teams are in oddly similar positions. The Bengals went to New Jersey and lost to the injury-riddled Jets, then went home to get blown out by the Browns, a bitter division rival. The Raiders went to New Jersey and lost to the injury-riddled Giants, then went home to get blown out by the Chiefs, a bitter division rival. They're both at 5-4 and could really use a win here to stay in the thick of the playoff chase. I assume the Raiders will win this because the Bengals typically don't win in these spots. Should the Bengals actually win, the odds of me getting drunk and tweeting embarrassing things at Leigh Mayock are pretty high. (Hell, I'll probably be doing that either way.)
Arizona (-2.5) at Seattle
This is very good Colt McCoy news. https://t.co/N8HM5RTyjX

— Darren Urban (@Cardschatter) November 15, 2021
The Colt McCoy Era looked pretty good for one week, then came crashing back to reality. Then he got hurt and the Cardinals were stuck with Chris Streveler. Kyler Murray seems to be getting closer to returning, but the conventional wisdom is that Arizona will wait until after their Week 12 bye to bring him back. That would be smart. Especially since it's going to be cold & rainy in Seattle, and Murray would just end up laying an egg anyway. Like Russell Wilson did last week in Green Bay.
This one's going to be a low-scoring win for the Seahawks, leading into everybody writing off the Cardinals.
Dallas at Kansas City (-2.5)
I think it's safe to say Cowboys-Chiefs will be the most anticipated regular season game of the year. Arrowhead is going to be on fire. Two high powered offenses going at it. Should be fun.

— Mark Gunnels (@MarkAGunnels) November 15, 2021
"Most anticipated regular season game of the season" seems like a stretch when we treated Brady vs. Belichick like it was the Super Bowl. You've got two pretty popular sides here though, and both seem to be on an upward trajectory. We think. Dallas is showing those yo-yo tendencies while Kansas City's offense finally started looking like itself last weekend against the Raiders. In any event, it's Patrick Mahomes vs. the Cowboys, and Fox is going to get a pretty huge rating for it.
Dak Prescott apparently needed a week to warm up, along with an inferior defense to take advantage of. He's got another one of those this week. I think the Cowboys defense has a better chance of making a stop against Kansas City, which seems impossible to believe unless you've seen the Chiefs defense.
Pittsburgh at LA Chargers (-5.5)
Steelers and Chargers play Sunday night, and currently QB Ben Roethlisberger, S Minkah Fitzpatrick, DE Joey Bosa and DT Jerry Tillery are all on the Reserve/COVID-19 list. https://t.co/22UsuLk7zp

— Adam Schefter (@AdamSchefter) November 16, 2021
Theoretically this seemed like a pretty good choice for SUNDAY NIGHT IS FOOTBALL NIGHT. Shame everybody's injured and both teams are coming off of embarrassing showings against NFC North teams. Pittsburgh is especially lacking in star talent on the offensive & defensive sides of the ball this week, so the Chargers look to be the pick here.
Monday, November 22
NY Giants at Tampa Bay (-11)
Daniel Jones has never won on primetime
Daniel Jones has never won in color rush uniforms

Tom Brady has lost two straight
Tom Brady is pissed

If the Giants win this game then this will be the best win ever since the Super Bowl vs Mr. Thomas Edward Patrick Brady Jr himself.

— Offsides (@GiantsPlzWin) November 16, 2021
You know everybody's jumping on the Tom Brady is PISSED OFF bandwagon. The only problem with that is that I cited Tom Brady being PISSED OFF last week, and he went out there and lost to the Washington Football Team. Does it take longer to get mad when you get older? Given my experience with old people, I kinda doubt it.
That being said, the Buccaneers are 3-0 when favored by double-digits at home. They'll probably win here, the question is if the defense can keep the Giants from getting too close. It largely depends on whether or not Saquon Barkley is playing or not. As I type this, it looks good for him. That might change, but until then I'm going to roll with the Giants to get within 11.
Last Week's Results: 2-12
Overall Results: 63-84-3
Cook's 2021-22 NFL Gambling Picks: Super Wild Card Weekend
Much like the Steelers, Cook has a mediocre at best season and yet finds himself in the Playoffs! How close are his picks? Who's calling the money line? Do Chiefs win by 50?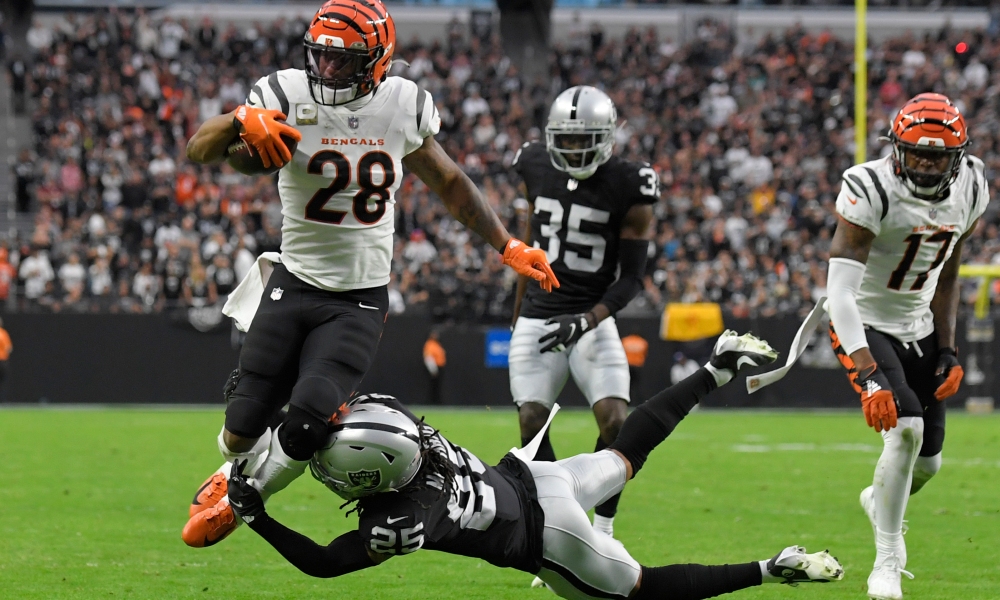 Hi, hello & welcome to Super Wild Card Weekend! We've managed to add two extra games to this round, and one of them is going to be on Monday night. I'm sure whoever wins won't complain when they get a short week against their opponent in the Divisional Round. At this point in the season, complaining is somewhat limited as long as you're still playing.
Yep, I'm still playing too. Even though the regular season didn't go as hoped, nobody from The Chairshot told me to gather my belongings. You might have expected to see me out on the street with Joe Judge, Matt Nagy and the rest, but I'm still here doing my thing. Let's get to it. Odds are from Vegas Insider.
Saturday, January 15
Las Vegas at Cincinnati (-5.5)
The Bengals-Raiders Wild Card game will feature the three top players in QB pressures according to NFL Next Gen:
Crosby, LV — 82
Hendrickson, CIN — 79
Ngakoue, LV — 71

— Ben Baby (@Ben_Baby) January 12, 2022
I'm not here to make excuses for my poor regular season performance. However, I can't help but feel that my constantly picking against my favorite team in an attempt to get some good mojo going had a bit of an effect on things. Again, not making excuses, I should have been able to make up more points on other games. It's an aspect of the strategy that we'll have to analyze during the off-season.
In any event, the Bengals are coming full-circle here. Unless you've been living under a rock you've heard at some point about the 31-year playoff losing streak they're on. You've also heard about how the first loss came to the Los Angeles Raiders in a game where Bo Jackson suffered a career-ending hip injury. It's one of those memories from the good ol' days that I can't forget. Cincinnati sports media is telling us to forget all about the Curse of Bo Jackson, or Carson Palmer's knee, or any other of the calamities that have be-fallen the Bengals during this stretch. Now that Joe Burrow is the quarterback, things are different.
Hey, I hope they're right! If anybody seems to have the stuff necessary to get this franchise over the hump, it's Burrow. His calmness combined with a lack of time for failure & ability to connect with everybody in the room has made him a great leader. Along with his superior football-playing ability, of course. Burrow's got everybody to buy in, so much so that the Bengals are the favorites in a playoff game a year after winning four games and two years after winning two games. Pretty heady stuff.
Of course you know I'm picking the Raiders, so let's touch on them for a minute. As much as nobody believed in the Bengals up to this point, nobody believed in the Raiders either. The fact they've made it this far is downright astounding with everything they've been through this season. It's a nice story. I wish it wasn't going up against my Bengals, but such is life. A brief glance at their Week 11 meeting shows a 19-point victory for the Bengals, but it was much closer than that. The Raiders were only down 16-13 early in the fourth quarter. The Raiders shut down the Bengals for the first half, shutting down their passing game & running game by creating pressure. The Bengals eventually got the advantage by sticking with the strategy of running Joe Mixon down Vegas's throats, and he wore them down. Burrow only threw for 148 yards & a touchdown in that game. If Vegas can keep him closer to those numbers than the video game numbers he posted against Baltimore & Kansas City, they should be able to go into Paul Brown Stadium and come out with a win.
Everybody will tell you that nobody picked the Raiders, but you'll know better.
New England at Buffalo (-4)
Patriots – Bills
8:15 kickoff Saturday

High 9°
Low 1°

— Andrew Siciliano (@AndrewSiciliano) January 11, 2022
I had the opportunity to work at this game, at least until the trip got cancelled. Doing anything in those types of temperatures doesn't sound like a good time to me, and throwing the ball deep probably won't be fun either. I'm with Mina Kimes on the whole "Buffalo should build a dome" thing. Bills fans would hate it because they love being miserable, but Josh Allen and that Bills offense would be darn near unstoppable. Ain't like Buffalo's ownership is lacking for money, right? Forbes (a trustworthy publication if I've ever heard of one) says that Terry Pegula's wealth has grown by $2 billion in the past two years. Why not use it to build a dome?
The Bills do seem to be getting things together, riding a four game winning streak into the playoffs. Three of those games were at home, the other one was in New England where they beat the Patriots by twelve. Doesn't bode particularly well for Coach Belichick, does it? The Patriots are ahead of schedule anyway, so there's no reason to worry about them. The Bills should be able to win by a touchdown.
Sunday, January 16
Philadelphia at Tampa Bay (-8.5)
Since #Eagles fans are obsessed with Tom Brady not shaking Nick Foles' hand after SB52, I finally asked him about it because the #Buccaneers host Philly on Sunday. "I have a lot of respect for Nick. I try to be a good sport as best I can…" Brady's full response 👇🏻 pic.twitter.com/ozB5A8kFeE

— Rob Maaddi (@RobMaaddi) January 13, 2022
I don't think I've seen an Eagles game this season. I can't name any Eagles other than Jalen Hurts & the Reagor wide receiver guy that Eagles fans spend all their time complaining about. Heck, since Doug Pederson left I can't even name Philly's head coach. This might be the quietest team to make the playoffs, which makes them dangerous when you think about it.
There isn't anything quiet about the Buccaneers. Everything they do is live & in public for the whole world to see. Theoretically, there are distractions out the yin yang. This would affect most NFL teams, but I don't think the Buccaneers are one of those teams that get easily distracted. They're either uber-focused like Tom Brady, or in that place where distractions don't matter, like Rob Gronkowski.
You know full well that we don't bet against Tom Brady, especially in the playoffs. However, if you're going to give me the Eagles at 8.5 points…we can make that work. Especially since Tampa's pretty banged up.
San Francisco at Dallas (-3)
49ers at Cowboys Sunday on CBS pic.twitter.com/y28La0y5JW

— Jon Machota (@jonmachota) January 10, 2022
Yep, this is the playoff football I grew up on. The early to mid 1990s NFC was all about 49ers vs. Cowboys. Steve Young, Jerry Rice, Deion Sanders, Troy Aikman, Emmitt Smith, Michael Irvin, the names went on and on. With the Bengals winning three games every year, the Cowboys were a fun team to watch as a bandwagon fan. It was also pretty easy to root against the 49ers, their defeating the Bengals in two Super Bowls during the 1980s was fresh in everybody's minds. Of course these teams had some notable meetings before I was born. Something about a catch? Even if these franchises haven't attained that success in recent years, this matchup still means something to people of a certain age.
It'll mean something to the kids too, since this is the Nickelodeon game and will have slime & Spongebob and all sorts of good times. As for who will have good times on the field, it's tough to bet against the 49ers right now. They're one of the hottest teams in the league with Deebo Samuel making big plays, the running game looking good & the defensive line shutting people down. Dallas hasn't looked as good of late, though they were pretty solid against the Eagles B team. At the end of the day, the Cowboys still strike me as a team that comes up short in big situations, and I think they'll come up short here.
Pittsburgh at Kansas City (-12.5)
Report: Sunday night's game between the Steelers and Chiefs has been postponed, will be a dance off between JuJu Smith-Schuster and Jackson Mahomes. Winner moves on.

— Jordan Cicchelli (@jordancicchelli) January 12, 2022
These teams just met in Week 16, and the Chiefs beat the Steelers 36-10 in a game that really wasn't that close. What's happened since then to make things different?
-The Steelers won their next two games over division rivals, making their way into the playoffs with some help from their friends in Jacksonville. They didn't look overly impressive in either game, but did enough to win.
-The Chiefs narrowly lost to the Bengals, then narrowly defeated the Broncos. Two games that could have easily gone either way with one or two plays going the opposite direction. They didn't look like the Chiefs we saw locked while they were blowing out the Raiders & Steelers.
Add in the fact this is a postseason game and there's no way the Steelers are getting blown out this time. Mind you, this is another one where I would love to be wrong. I'll be rooting for the Chiefs to send Pittsburgh out of the playoffs & Ben Roethlisberger home for good, and there's a better than 50% chance they'll do just that. It's gonna be closer than people think.
Monday, January 17
Arizona at LA Rams (-4)
Reminder: Cardinals play at Rams in Wild Card Game on *MONDAY* pic.twitter.com/xJYR4D2YIp

— Mark Dalton (@CardsMarkD) January 12, 2022
Two teams that have been on different trajectories of late. The Cardinals lost four out of their last five games while the Rams had been on a five game winning streak before losing to San Francisco. The road team has won each of these games, so either you think that's a trend or you think "well jeez, a home team has to win at some point". Most of us made that mistake last week with the idea of the Colts having to win in Jacksonville at some point.
I think the Rams are going to win this game with Cooper Kupp making some type of amazing play because that's what he does. However, it's the playoffs, it's prime time, and it has to be close. So take the Cardinals and the points.
Week 18 Results: 8-8
Regular Season Results: 127-141-4
Cook's 2021-22 NFL Gambling Picks: Week 18
Basically needing a perfect week to break even, Cook throws out one last Hail Mary for the regular season! Does he pull off a helmet catch moment or fall short like a Jeff Fisher season?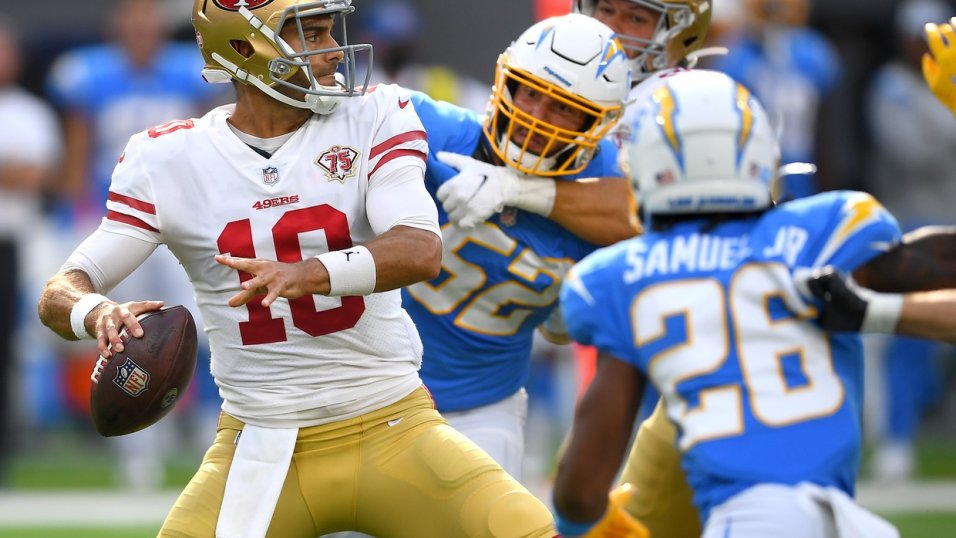 Hi, hello & welcome to Week 18 of the National Football League! It's the Season Finale, as we close out the regular season and get ready for the playoffs. As usual, the last week of the regular season is full of obstacles for gambling types. Some teams are resting their starters for the playoffs. Other teams have one eye on the game and another on the golf course. Then there's the usual covid stuff going on. We're here to guide you through the mess.
It's been a mixed season for your humble correspondent. It's been a great one to be a Bengals fan, as the team took the AFC North and will be hosting somebody next week. The Bengals are one of the few teams that can actually say "NOBODY BELIEVED IN US" and actually be telling the truth. Great story, now they need to win a darn playoff game. Fantasy-wise, I won one league out of four. Had better years, but have had a lot worse too.
Can't say I've had a worse year making picks against the spread though. Heading into this week, there's still a slight chance I can make it to .500 or better for the season. I just need to go 15-1 or better. SO YOU'RE SAYING THERE'S A CHANCE?
Eh, not much of one, but did we give up after the Germans bombed Pearl Harbor? NO! Let's go out there and make it happen.
Saturday, January 8
Kansas City (-10) at Denver
I just read question asking if Broncos should rest players from Chiefs game. For what? Trip to Maui? Next season? So they'll be well rested at Costco next week? Because they are tired from getting beaten last two games? How about resting offensive and special teams coordinators?

— Woody Paige (@woodypaige) January 4, 2022
One of these teams can score a lot of points. One of these teams can't. A Chiefs win puts them within reach of the one seed if disaster befalls the Titans, and they'll take care of it with ease.
Dallas (-7) at Philadelphia
John Madden in 1995 after the Cowboys were stopped on 4th and short twice by the #Eagles: "They deserve to lose." pic.twitter.com/gJmZXjbDia

— SPORTSRADIO 94WIP (@SportsRadioWIP) December 29, 2021
The Eagles have a ton of people on the covid list at the moment, and realistically don't have a lot to play for here anyway. They're currently seventh and can move up to sixth if certain things break their way. As far as both conferences go, I am of the opinion that the difference between the second & third seed won't be that much. The Cowboys could move up to the 2 seed, which would be interesting if the Eagles stayed at 7. I see the Cowboys winning here by about eight or nine points.
Sunday, January 9
Green Bay (-4) at Detroit
#Packers Matt LaFleur confirms that everyone who is healthy will be starting Sunday against the #Lions.

— Lily Zhao (@LilySZhao) January 5, 2022
The Packers have clinched the 1 seed, but Aaron Rodgers has made it clear that he wants to play on Sunday. Since there's not an ounce of drama in this game other than where the Lions end up in draft order, I'm going to take a minute to weigh in on this whole Aaron Rodgers MVP debate. Hub Arkush, Chicago based football writer, has an MVP vote and he said on a radio appearance that he's not going to give it to Aaron Rodgers because he's "the biggest jerk in the league". This led to a ton of outrage from other media types, Rodgers calling Arkush a bum, and Arkush penning a lame apology taking back everything he'd ever said.
Here's the thing, which was something I was thinking about myself before this particular debacle took place. Everybody's telling me that Rodgers or Jonathan Taylor have to be the only candidates for MVP, with Rodgers the clear favorite. After the last couple of weeks I see some people throwing Joe Burrow's name out there, which is pretty cool. The question I have to people who are telling me that Aaron Rodgers is the MVP, the greatest quarterback of all time and the best thing since sliced bread:
Who leads the NFL in passing yards and touchdowns?
Why, that would be forty-four year old Tom Brady. There was a time when somebody that old still playing in games would be a "nice story", not leading the league in various statistics. Isn't he the obvious choice for MVP considering his team has a division title and nothing to worry about this weekend in spite of all the distractions surrounding them? Sure seems like it to me. I don't care what Rodgers did or didn't do off the field, none of it makes him a better quarterback than Tom Brady in my eyes.
Chicago at Minnesota (-3.5)
The Bears started Nick Foles in Week 16 and won.

They started Andy Dalton last week and won.

And they're starting Justin Fields this week and face the Vikings.

No team has won 3 straight games with 3 different starting QBs since the 2015 Texans. pic.twitter.com/BUyJmWOrpu

— ESPN Stats & Info (@ESPNStatsInfo) January 6, 2022
This could be the last game for Matt Nagy & Mike Zimmer as head coaches of their respective teams, both of which had high expectations that weren't met this season. I'm a Zimmer fan from his days in Cincinnati, but he's had eight seasons in Minnesota and things aren't trending in the right direction. I get it if the Vikings want to move on. Nagy's had four seasons in Chicago and it's been all downhill from his first season. As hyperactive as the Bears fan base can be, I can't fault them too much for wanting a change.
That being said, I think it'd be hilarious if the Bears won here and Nagy ended up keeping his job. Come on, you gotta give a coach who wins three straight games with three different quarterbacks some credit, right?
Indianapolis (-15.5) at Jacksonville
For everyone assuming the Colts beat the Jaguars…

Colts haven't won in Jacksonville since 2014.

— Andrew Siciliano (@AndrewSiciliano) January 3, 2022
The Colts have struggled against some bad Jaguars teams, but they've never played a Jaguars team this bad. I realize that the whole "haven't won in Jacksonville since 2014" thing is a little daunting, but the streak has to end at some point. It would have last year if the Colts immediately knew what they had with Jonathan Taylor. I think they win…but somehow, the Jaguars keep it within two touchdowns. Do you believe in miracles?
Tennessee (-10) at Houston
#Texans defense hearing the Derrick Henry news during lunch. #Titans pic.twitter.com/SoEo8N7cjE

— JAME$ (@SouthTexasTitan) January 5, 2022
The Texans have been looking better lately, but the Titans have too much to play for here. A victory gives them the 1 seed and a week off before joining the playoff fun. You don't wanna mess that up, especially since it'll give Derrick Henry an extra week to work back into his groove.
Washington (-7) at NY Giants
Since Joe Judge's job was declared safe he's lost every game by at least two TDs, implied Belichick was on the hot seat during a Super Bowl winning season, told a Marine Todd story about players wishing they played for the Giants and made up an alternate 2019 season. All-time run

— Kevin Clark (@bykevinclark) January 3, 2022
Joe Judge has become quite a divisive figure during his two seasons as head coach of the Giants. Fans & observers see him as a man in over his head. Players support him and seem to think things are headed in the right direction, regardless of what the scoreboard might show. In fairness, most Bengals fans weren't too sure about Zac Taylor after his first two seasons, and now he's one of the betting favorites for Coach of the Year. Thing is, Taylor got Joe Burrow, Ja'Marr Chase and some key acquisitions to aid his effort. Judge has Daniel Jones, who we've at least established isn't Joe Burrow. The jury's still out, but Judge will probably need more than 4-6 wins to keep going beyond 2022.
I don't see him getting a win this week. The Giants have looked pretty awful lately, and the Football Team has at least looked competent enough to beat teams that aren't the Cowboys or Eagles.
Pittsburgh at Baltimore (-5.5)
Veteran CB Jimmy Smith is smiling as he remembers that the #Ravens–#Steelers rivalry was the first thing he heard about when he got to BAL. Calls it "the red dot game," and says, "You're not even a Raven until you made a play against the Steelers."
(Note: I 💜💛 this rivalry.)

— Aditi Kinkhabwala (@AKinkhabwala) January 5, 2022
There is still a way for both of these teams to make the playoffs. The Steelers need to beat Baltimore, the Colts to lose to the Jags, and a Chargers/Raiders game that isn't a tie. Not the most likely path in the road, but not impossible. The Ravens need to beat Pittsburgh, the Raiders to beat the Chargers, the Jags to beat the Colts and the Patriots to either defeat or tie Miami. Again, not impossible. So you see why they're trying to get Lamar Jackson out there this week, as he greatly increases their chances of winning.
Could go either way, I'll take the Steelers because it's going to be a close one. It usually is with these two teams.
Cincinnati at Cleveland (-6)
So Bengals vs. Browns on Sunday will now be Brandon Allen vs. Case Keenum. https://t.co/odiQO1JFr8

— Ari Meirov (@MySportsUpdate) January 5, 2022
I haven't seen a line on a game swing like this one has. After it was announced that Baker Mayfield would be sitting out, the Bengals were 3.5 point favorites. After Joe Mixon & some other Bengals went on the covid list, and it was announced Joe Burrow wouldn't be playing so he could rest his knee, Vegas jumped all over the Browns. One thing we do know for sure: a lot of second-stringers are going to take this game as an opportunity. They can make some big plays & get some good film out there for coaches & scouts to notice during the off-season. Matt Flynn got a heck of a lot of guaranteed money from the Seattle Seahawks out of a game similar to this one.
The Bengals are AFC North Champions. They aren't going to beat the Browns this season. Funny how things work, isn't it?
New England (-6.5) at Miami
The Patriots would be in playoffs if Tua was their QB. The Dolphins would be out of the playoffs if Mac was their QB. Nothing would change.

— Joseph L Rendon (@josephLrendon) January 4, 2022
I tried to give the Dolphins a little credit last week and they laid an egg against the Titans. Never again, at least not this season. Take the Patriots to handle their business while hoping the Jets can do something.
NY Jets at Buffalo (-16)
Josh Allen on facing the #Jets as they'll try to play spoiler against the #Bills this week: "We know that they're gonna be pumped up and ready to come play and try to take the division away from us at home. If I was in that position I'd feel the same way." pic.twitter.com/ljHq9JFRs0

— Heather Prusak (@haprusak) January 6, 2022
The Jets have looked better the last few weeks, but this is a bad matchup for them. The Bills will be looking to clinch the AFC East in impressive fashion, and that's exactly what they'll do.
Carolina at Tampa Bay (-8)
The Carolina Panthers are one loss away from finishing with the worst record in NFL history for a team that started 3-0. The 2001 Chargers and 2012 Cardinals went from 3-0 to 5-11. Panthers would be 5-12 if the Buccaneers beat them Sunday. (h/t @pfref)

— Scott Fontana (@Scott_Fontana) January 3, 2022
Some drama & distractions going on in Tampa, but they won't make enough of a difference to give Carolina any kind of a chance. The Panthers are just too much of a mess. The Buccaneers will roll into the playoffs & get ready for next week.
I've been told I need to mention Antonio Brown here because everybody else is. I'd like to wait & see what develops before making too many rash judgments in public. Not the most popular of stances, I know, but I gotta ride the fence here. Too much that I don't know.
New Orleans (-4.5) at Atlanta
So, Saints and Falcons at 3:25 slot playing while the 49ers at Rams is going on.

Saints win, 49ers lose. That simple to get in. pic.twitter.com/7SHEGnh7f9

— John Hendrix (@JohnJHendrix) January 3, 2022
Saints/Falcons is a pretty big rivalry, and there's a lot on the line for New Orleans here. They need to beat the Falcons, and they need the Rams to beat the 49ers. There's a lot on the line for Atlanta as well, as they'd love to spoil the Saints' plans of playoff glory. I see this being a close game, so take the Falcons.
Seattle at Arizona (-6.5)
He gave Ciara a kiss after saying "I love you, baby" but only gave Pete a side hug after saying the same words.

Clearly Russell is faking the funk with his HC and has no intentions on ever dating the man. https://t.co/JucgmHkXZC

— Chickens and Mentals Caretaker (@_danchu) January 4, 2022
A win here and a Rams loss would give the Cardinals the NFC West title and a home game next week. Seems like plenty of motivation to me. The Seahawks will be motivated to go home and figuring out what they're doing next season.
San Francisco at LA Rams (-4.5)
The 49ers don't usually post practice videos during the regular season. Gamesmanship in full force this week. Putting the Rams' minds in overdrive.

(Garoppolo looked fine throwing the ball today, by the way) https://t.co/Tx7IZKs0gE

— David Lombardi (@LombardiHimself) January 6, 2022
The Rams have lost five straight to the 49ers, which is good news for San Francisco considering that they need to win here to get a playoff berth. Another game that I can see going either way, and both teams have a ton on the line. Go with the 49ers and them points.
LA Chargers (-3) at Las Vegas
Here's something totally bonkers: If the Colts lose to the Jaguars Sunday, the Raiders and Chargers would both get in with a tie. Literally, there would be no motivation for either team to do anything other than kneel it out 15 times each.

— Adam Beasley (@AdamHBeasley) January 3, 2022
As funny as it would be for the Chargers & Raiders to play to a tie on purpose, I can guarantee you that it won't happen. There isn't enough trust between these two long-time division rivals to make it happen. Probably some hard feelings from Raiders management over the whole Los Angeles move they were going to make together that fell through. Likely some jealousy from Chargers management over being the number three team in So Cal all those years. Nah, if this thing ends up a tie it definitely won't be on purpose.
I'd like to see the Raiders win it because it'd be a better story. We wrote them off after the Jon Gruden debacle & all the other things that have happened, but they just kept playing through it, getting big wins at important times. They need one more. They could also get in with that Colts loss we keep talking about & a Steelers loss to the Ravens. Not likely, but not impossible. The Chargers are probably the better team, but have a knack for coming up short at moments like this. Vegas has come up big in similar moments. Take the Raiders and the points.
Week 17 Results: 9-7
Overall Results: 119-133-4