(NOAH) NOAH WEEKLY NEWSLETTER VOL.147 ~ 1ST NOVEMBER 2021
Katsuhiko Nakajima makes his first defense of the GHC Heavyweight Championship! Is his second reign a short reign? Hisame let's us know about that and much more!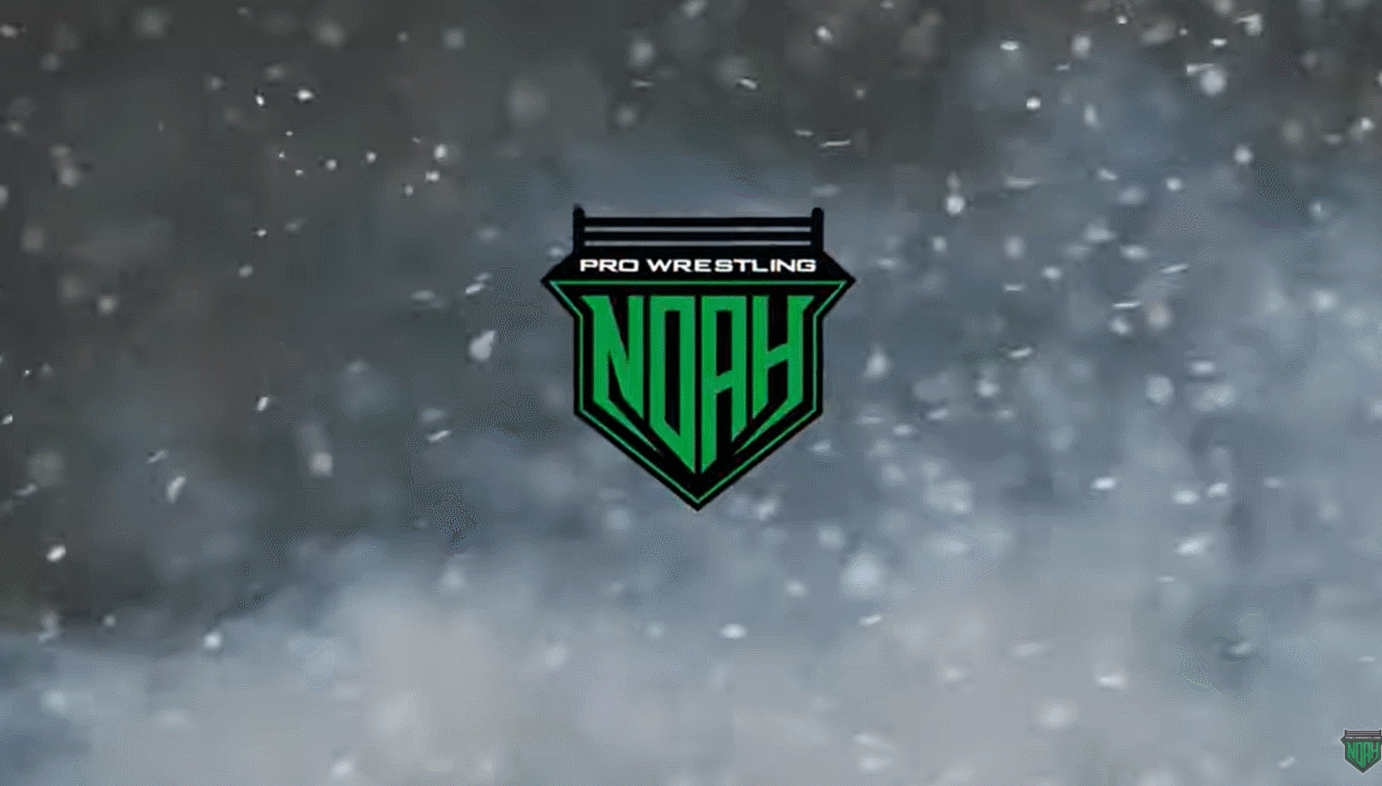 Katsuhiko Nakajima makes his first defense of the GHC Heavyweight Championship! Is his second reign a short reign? Hisame let's us know about that and much more!
NEWS
Katsuhiko Nakajima overcomes Masato Tanaka (twice) and retains the GHC Heavyweight title
Katsuhiko Nakajima had a successful weekend in his home prefecture of Kyushu. In the final pre match he defeated Masato Tanaka for the first time ever, and overcame him again in the title match. A true sportsman, Tanaka was gracious in defeat, applauding Nakajima and saying that he was strong. Tanaka said that their paths would cross again in the future, and who knows, perhaps Nakajima would be his challenger? As for Nakajima, he remains on the hunt, but no challenger as of yet has appeared to challenge him.
Masaaki Mochizuki wins his first NOAH singles title, Kenoh challenges
After a grueling match in Kumamoto on the 28th October, Masaaki Mochizuki defeated Takashi Sugiura for the GHC National and has become the 6th holder of the belt. Mochizuki said that at his age and career, there is nothing that can top this. His challenger did not take long to announce himself, as Kenoh appeared on the scene almost immediately. Kenoh told him that the match was intense, but he was bored of old men matches now, and it was up to him to show a new era. Mochizuki granted Kenoh's angry demand by telling him that the two old men had a great match because Kenoh's era lacked discipline. Something Kenoh naturally didn't take well to. Title match has been set for 13th November 2021 at the Yokohama Budokan. Kenoh has sworn that he will return to NOAH and challenge Masaaki Mochizuki while wearing the DRAGONGATE TwinGate tag belts, which he and Haoh will challenge for on the 3rd November.
The silent championship: HAYATA retains and Aleja challenges
HAYATA retained the GHC Junior Championship in a rare title defense which saw chair shots, NOSAWA attacking HAYATA with the ring bell hammer, and both of them bleeding in Fukuoka on the 30th October. After the match, Tadasuke came to the ring with Aleja and cut a typically wild promo. Tadasuke said he didn't know who had won, and he didn't care, but he thought it was HAYATA and therefore he was challenging HAYATA for the title on behalf of Aleja. Title match is set for November 13th at the Yokohama Budokan. I get the impression that Tadasuke is going to be doing a lot of talking.
Marufuji's dream tag; Keiji Mutoh challenges for the GHC Heavyweight tag titles
After defeating Daiki Inaba in a three man tag in Fukuoka, Keiji Mutoh challenged Masa Kitamiya and Kaito Kiyomiya for the tag titles. Kiyomiya (who had earlier in the match mocked Keiji Mutoh's Shining Wizard mannerism), reacted with telling Mutoh he had his wish. For Kiyomiya this is a chance to overcome Mutoh his nemesis, and Marufuji his senior, and says he will not lose the titles to the two former singles champions. For Naomichi Marufuji this is a dream come true, he had always dreamt of holding the tag titles with Mutoh. Mutoh says he does not wish to end the year without a belt.
Title match has been set for 13th November at the Yokohama Budokan.
NOAH Junior Regulars are not happy about the GHC Junior tag challenge
DRAGONGATE'S Jason Lee and Kouta Minoura and Jason Lee have challenged NOSAWA Rongai and Eita for the junior tag titles. The match will take place in Osaka on November 5th.
Daisuke Harada, Atsushi Kotoge and Hajime Ohara (Junta Miyawaki is currently injured) came to the press conference on the 25th October to voice their displeasure about the belt challenge. They had no problems with the DRAGONGATE boys challenging for it or it being done in DRAGONGATE, it's just they felt responsible for the situation of NOSAWA and Eita having them, and they didn't feel it was fair that the belts be challenged for somewhere else other than NOAH. Kotoge has said they will take action.
With Junta Miyawaki out, NOAH had to reshuffle the card and this led to young twenty-one year old rookie, Yasutaka Yano, being bumped up to the mid card and teaming with STINGER. He's currently teaming quite a lot with them. Yano entered the NOAH Junior warring states by teaming with them against Perros Del Mal De Japon, and pinning NOSAWA Rongai. Yano said he is going to go further and aim higher.
Yoshiki Inamura announces his return
Yoshiki Inamura came to the NOAH press conference/match signing on the 25th October, and announced he is now healed from the fracture he suffered in July, and which sadly kept him out of the ZERO1 Fire Festival, and would be returning in November. Inamura will have two singles in a row; returning on the 10th November he will go one on one with Manabu Soya, and then face Kazuyuki Fujita on the 13th.
EVENT RECAPS & POST MATCH PROMOS
Post match interviews: GO ON TO THE DEMOLITION STAGE 2021 (Sunday, October 24th – Aore Nagaoka, Niigata)
Event recap Post match interviews: GO ON TO THE DEMOLITION STAGE 2021 (Thursday, October 28th – Kumamoto Castle Hall, Kumamoto)
Event recap Post match interviews: LEC CLEANUP! PRESENTS DEMOLITION STAGE 2021 IN FUKUOKA (Saturday, October 30th – Fukuoka International Centre, Fukuoka)
ELSEWHERE IN NOAH
– Kaito Kiyomiya and Yoshinari Ogawa wrestled to a draw on the 24th October. After the match Ogawa offered Kiyomiya a handshake. Kiyomiya was asked the meaning of this and said that only Ogawa knew.
– Takashi Sugiura was meant to present merchandise in Fukuoka with Funky Express, but rather than he seen in public with them, he pretended to be a cardboard cutout.
– Katsuhiko Nakajima will not reply to any questions about, talk about or even acknowledge anything to do with Go Shiozaki. ABEMA Times are speculating that Nakajima's "I am NOAH" (which was originally Nakajima's saying but used by Shiozaki) is aimed at "that man".
– Takashi Sugiura and Kazushi Sakuraba did the "Doomsday Device" on Atsushi Kotoge.
– After being defeated by Yasutaka Yano, NOSAWA started throwing things in anger outside the ring and managed to break one of the cameras by throwing an iron barrier at it.
– Eita once again humiliated Yoshinari Ogawa by pouring water on him. Eita says the next time it will be a 12 liter bottle.
– Naomichi Marufuji said that when they win the tag belts they should clean them with the cleaning products from NOAH's sponsor LEC Clean!. Mutoh said the belts are likely to be dirty, let Kiyomiya and Kitamiya clean them.
CURRENT CHAMPIONS
GHC Heavyweight Champion: Katsuhiko Nakajima
Challenger: TBA
GHC Junior Champion: HAYATA
Challenger: Aleja, WRESTLE UNIVERSE presents DEMOLITION STAGE 2021 in YOKOHAMA, Saturday, November 13th, Yokohama Budokan
GHC Heavyweight Tag Champions: Masa Kitamiya & Kaito Kiyomiya
Challengers: The M's alliance (Keiji Mutoh & Naomichi Marufuji), WRESTLE UNIVERSE presents DEMOLITION STAGE 2021 in YOKOHAMA, Saturday, November 13th, Yokohama Budokan
GHC Junior Tag Champions: Perros De Mal Del Japon (NOSAWA Rongai & Eita)
Challengers: Kota Minoura and Jason Lee (DRAGONGATE), Wednesday November 5th, Korakuen Hall, *This match will not be on WrestleUniverse
GHC National Champion: Masaaki Mochizuki
Challenger: Kenoh, WRESTLE UNIVERSE presents DEMOLITION STAGE 2021 in YOKOHAMA, Saturday, November 13th, Yokohama Budokan
THIS WEEK IN NOAH
Tuesday, November 2nd: Yoshinari Ogawa (55)
Go on to the DEMOLITION STAGE 2021
Wednesday, November 3rd
Yokohama Radiant Halls
Start time: 17:30 JST
Broadcast: WrestleUniverse
*November 3rd is also the date of Kenoh and Haoh challenging Susumu Yokosuka and KING Shimizu for the DragonGate tag titles
LINKS
Sugiura "Fate", Mochizuki says "maybe there is nothing greater than this" – 28th October Kumamoto Championship match signing
"How to win to drive the times", champion Nakajima's cherished desire to exceed Tanaka – 30th October Hakata GHC match signing ceremony
GHC Heavyweight champion Katsuhiko Nakajima talks about his thoughts before the 30th October Fukuoka title match with Masato Tanaka! He also talks about the conflicts of the "outside" era and the true meaning of "I am NOAH!"
GIF taken from WrestleUniverse
NOAH WEEKLY NEWSLETTER VOL.156 ~ 12TH JANUARY 2022
Following the big clash with New Japan, NOAH had some shakes ups in their Junior Division! Hisame fills in all that blanks for anyone not caught up yet!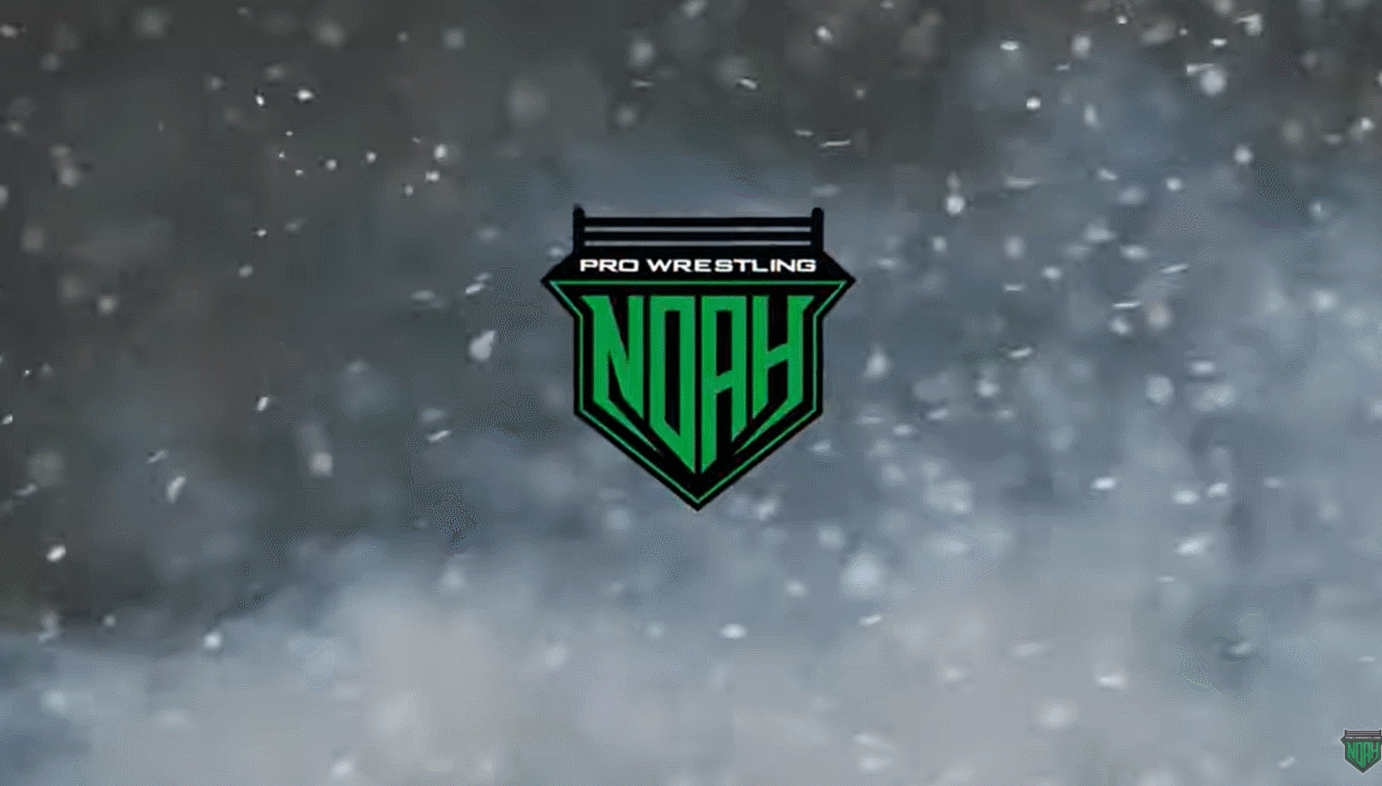 Following the big clash with New Japan, NOAH had some shakes ups in their Junior Division! Hisame fills in all that blanks for anyone not caught up yet!
NEWS
Masa Kitamiya vs Katsuhiko Nakajima 
After a tag match on the 4th January, Masa Kitamiya challenged Katsuhiko Nakajima for the GHC Heavyweight. Kitamiya won the right to challenge after defeating Nakajima. He didn't just defeat him, he destroyed him with the Saito Suplex. As Nakajima lay on the canvas semiconscious, Kitamiya loomed over him and spoke on the mic to challenge him for the belt. Title match has been set for Sunday the 16th at "BUMPER CROP 2022" in Sendai.
Neither Masa Kitamiya or Katsuhiko Nakajima have had much to say about the challenge. Nakajima has said more than Kitamiya however, calling this (sarcastic or not) a "nightmare" posting the picture of him laying on the mat and intimating later that he hadn't forgotten having his hair shaved off by Kitamiya, and hinting at other times that this match bought up various emotions. Naomichi Marufuji has summed this up as being a match containing elements that only Nakajima and Kitamiya know about and can understand, which will make it more exciting for the rest of us.
Kongoh vs The M's alliance 
Kenoh might not have left The Budokan as double champion, but an alternative offered itself. In NOAH belts are usually challenged for if you beat the champion, there is a loophole if you are on the winning team…or else make your challenge statement first before anyone else gets there. Manabu Soya went for the third option after Katsuhiko Nakajima had been defeated by Masa Kitamiya. During the match Soya had been wound up by Naomichi Marufuji, and spying those belts, he took the chance to bring them to Kongoh by taking them from Marufuji and Mutoh. Mutoh who had once called him a "big useless tree". Soya challenged for the belts on behalf of himself and Kenoh. Title match will take place on the 16th January in Sendai.
Masakatsu Funaki challenges Kenoh
On the 5th January, NOAH held one of their mystery cards and a traditional sudden title match in which Daisuke Harada, the second NOAH Junior to challenge for the belt, challenged Kenoh for the GHC National. Harada was unsuccessful, although he came very close, and Kenoh defeated him to retain after 10 minutes and 56 seconds. Harada would soon get his belt, and Kenoh would soon get a new challenger.
Masakatsu Funaki.
Funaki made his way silently to the ring and pointed to the belt. He didn't speak on the mic. He didn't need to. He simply motioned his intention, and then returned to the back. Title match will take place on the 22nd January in Funaki's hometown of Osaka at the Edion 2nd Arena.
NOAH vs New Japan
The first shots in the rivalry were fired when after the show at Korakuen Hall on the 5th January, the entire NOAH roster walked the short distance from Korakuen to the Tokyo Dome to invade New Japan. Treating the ring as if they were tourists (Keiji Mutoh was more interested in his camera and took selfies, as did Naomichi Marufuji, The NOAH Junior Regulars and Perros Del Mal), or else with open disdain, such as Kenoh who claimed that NOAH was there to help New Japan and was soon confronted by Takagi Shingo with Hiromu Takahashi and BUSHI. At the end of the exchange and without any violence as Shingo wouldn't get into the ring although Kenoh baited him, he and Kiyomiya shook hands. Kiyomiya later said that he had no idea that Kenoh was going to do this. They shook hands for solidarity in the fight against New Japan.
In the opening match Yasutaka Yano came to a draw with old friend and fellow Ehime boy, Kosei Fujita. Funky Express (without Masao Inoue) were defeated by The Third Generation, who Mohammed Yone had complained hadn't been exactly complimentary about them. The dark matches over, Yoshiki Inamura and Tomohiro Ishii got into a massive brawl, and probably managed to knock out the ABEMA feed. Fans wanted to see more of this, and Ishii hinted that it wasn't over between them. Daisuke Harada square up to Master Wato.
So far NOAH had not done well against New Japan. Atsushi Kotoge was pinned by SHO who hit him with a spanner, and it took HAYATA to score the first blow against the colossus by pinning Taiji Ishimori in a tag match. The focus was on HAYATA and Ishimori as it was Ishimori who had ended HAYATA'S first GHC Junior Heavyweight title reign and it was Ishimori's reign that HAYATA wanted to overcome, but the focus ended on the spark flying interaction between Ishimori and Seiki Yoshioka.  NOAH's luck took another dip when NOSAWA and YO-HEY took on NOSAWA'S old friends, El Desperado and Douki. NOSAWA'S heart was not torn enough to throw El Desperado's tag belt outside the ring, but again, it was not this rivalry that became the focus. The first time in the ring together, it was YO-HEY and El Desperado who found an interesting competitor in each other. YO-HEY also found something else interesting about El Desperado, but I'll let you Google "GinGin Boys" for that.
KENTA sadly did not appear in the event as he had become injured the day before in a ladder match against Hiroshi Tanahashi. His usual cheeky humor surfaced when he sent Tanahashi a picture of a little ladder and said that next time they should use that, and saying that the one good thing about being injured was that he didn't have to wear "that dumb t-shirt". That would be The Sugiura Army t-shirt with himself forcibly put on it. The replacement was Toru Yano, the bugbear of the opposing team, who were led by Minoru Suzuki. Yano said that Sakuraba had put a blindfold on him and deposited him at the entrance to the arena. It sounded like a kidnapping. After tearing into Suzuki, Sugiura pinned TAKA Michioku with the Olympic Slam. Backstage Toru Yano was excited about "next time", to be told by Takashi Sugiura that there would be no "next time".
Go Shiozaki kept up the NOAH winning streak with a victory over EVIL in a tag match. Fans would like to see Shiozaki challenge for the NEVER Openweight Championship.
In a very poignant match, Yoshinari Ogawa and Naomichi Marufuji took on Yoshinobu Kanemaru and Zack Sabre Junior. For Ogawa, everyone in the match has been a pupil at one time or another, and Zack was his tag partner while in NOAH and they even held the GHC Junior Tag together. For Marufuji, it was nostalgic as Kanemaru was his senior and had walked out of All Japan with Mitsuharu Misawa alongside Marufuji all those years ago. Marufuji was targeted more in this match than Ogawa was (respect still remains for their teacher, who could probably have reversed their moves and done something even worse), but it was NOAH who picked up the win. Nothing more came of this match, Ogawa went back to feuding with Perros Del Mal, the NOAH Juniors or whoever else crosses his path, and Marufuji was more interested in drinking with Kanemaru than fighting him.
In the double main event, Kongoh took on Los Ingobernables de Japón. Kenoh, naturally was not impressed by their entrance. Katsuhiko Nakajima had said before the match that he wasn't interested in Shingo. Shingo was old news, he had fought him and beaten him. His interest was in the person he had never beaten. Tetsuya Naito.
Naito and Nakajima had their interactions, but what fans took away from the match was a new feud, Kenoh vs Naito. Tadasuke was also given his time to shine, when he fought the heavyweights on their own level and Shingo in particular was taken aback by his heavyweight strength. But despite this, it was Tadasuke who took the fall. After the match Nakajima smirked at Shingo and held up his championship belt, the GHC Heavyweight. Shingo, who had lost his to Kazuchika Okada the night before, applauded him sarcastically and then waved him away.
In the main event Keiji Mutoh and Kaito Kiyomiya teamed together to take on Kazuchika Okada and Hiroshi Tanahashi.
Kiyomiya had stated over a year ago that he "wanted to experience The Rainmaker" and he did. Much to his extreme disappointment, and even with the new techniques that he bought out, he could not overcome the seniors. The Rainmaker experience bought him to tears when Okada pinned him using his namesake move. Mutoh gently took Kiyomiya from the ring and gave him some sage advice backstage as Kiyomiya curled up on the floor into a bow in shame. He had lost for NOAH. Mutoh reminded him that Kiyomiya's fight had just started. There would be more and it wasn't over yet. He also gave him some advice that Antonio Inoki had given him. The phrase doesn't translate well, but it basically means that sometimes to get something done, you have to go off the rails. Another person who proved helpful to Kiyomiya was Okada, who offered Kiyomiya to come and train in the New Japan dojo and when he felt ready he could go back to NOAH.
On the whole it hadn't been an overly successful evening for NOAH in terms of results in the ring, but the results outside of it where. Now that New Japan and NOAH have a better working relationship, they can both look to a future that involves each other in a positive way. Feuds were born at the event, even for Yasutaka Yano, a rookie. Kiyomiya said he wasn't going to be going to New Japan's dojo, but Mutoh's advice seemed to have invigorated him and the experience of fighting elsewhere had proved to him that the world he wanted to cherish was the one he was in, NOAH. El Desperado should probably have the last words as he stated in an interview with East Sports that he didn't think that a long feud that went on week after week would not be interesting, but, a fight with NOAH once every six months or even once a year would be.
You can order the event through ABEMA until the 21st January, after this time it will be placed on WrestleUniverse and New Japan World. If you are having troubles viewing it, please set your computer to Japan Standard Time.
N-Innovation & U-CUP 
After the excitement of New Japan vs NOAH, the NOAH Juniors returned to their eternal fighting when the first N-Innovation tournament took place over three days at Yokohama Radiant Hall. The event was designed for the four NOAH Junior units (Kongoh Juniors, STINGER, Perros Del Mal De Japon and The NOAH Junior Regulars) to fight against each other in different forms of matches, including a rumble which was won by Daisuke Harada. STINGER initially took the lead, but were caught up to and overtaken by the NOAH Junior Regulars. The team who inaugurated the event ended up being awarded with the U-CUP.
Night 3 was however the most explosive. The junior rumble had a stipulation that the first four from each unit eliminated would team together. Unfortunately for Yoshinari Ogawa this meant teaming with Eita, not that he cared it was against Tadasuke and Junta Miyawaki, it was his partner he had the issue with. That and Kotaro being the dogsbody that Ogawa had called him, by winding him up and holding open the ropes. Naturally Ogawa objected to tagging with Eita, but he did co-operate with him for a few seconds until Tadasuke caused them to fall out, and Ogawa ended up with water dumped all over him again.
Seiki Yoshioka and Yuya Susumu came to the rescue, and backstage the audience were treated to the sounds of the juniors fighting, which echoed in the hall as STINGER stormed Perros' interview.
Daisuke Harada defeats "Absolute Champion" HAYATA for the GHC Junior Title
After a reign of 198 days and 8 defenses, HAYATA dropped the championship to Daisuke Harada on the final night of the N-Innovation at Yokohama Radiant Hall. Harada had won the junior rumble and with it the right to challenge the champion. Their one and only pre match had been nothing to write home about, the match standing on its own. Harada defeated HAYATA after 27 minutes and 2 seconds with his new move, "The Dokaaan", which took HAYATA by surprise. After the match Harada paid tribute to HAYATA'S success by acknowledging the belt now came with more weight than ever before (i.e. he has a lot to live up to and surpass), and telling HAYATA that one day they would do this again. For Harada, it is also a case of now having a weapon with which to overturn the dominant heavyweights and put the juniors in the lead.
NOAH Junior Regular Army tag title challenge, but STINGER set a condition
Atsushi Kotoge set a precedent after winning the N-Innovation U-CUP (Unit Cup), by challenging HAYATA and Yoshinari Ogawa for the GHC Junior Heavyweight tag titles. Ogawa and HAYATA accepted the challenge (yes they are still teaming together and Ogawa admitted he he was disappointed to lose and had acted badly), and it is set for 22nd January in Osaka. However, after going to time out draw with STINGERS Yuya Susumu and Seiki Yoshioka on the third night of the N-Innovation, Susumu threw a spanner in the works and told STINGER that they were introducing a stipulation. If The NOAH Junior Regulars lost in the tag match on the 16th in Sendai, then they forfeited their title challenge to Susumu and Yoshioka. Backstage when STINGER were confronted by this, Susumu pointed out to Kotoge that he had no right to challenge as he (or they) hadn't even beaten the champions, so they had every right to make this stipulation. Kotoge said he did, as he won the N-Innovation, it was his right. Susumu said that if he really wanted to make things exciting, then he would take on their challenge. Kotoge had no choice but to accept, although he said they were cheating. NOSAWA Rongai then got word of what had happened and said that if STINGER were making that stipulation and The NOAH Junior Regulars were challenging, then Perros would also challenge. Susumu said that a "STINGER showdown" as he termed it, would be interesting.
CyberfightFestival 2022 returns
CyberFight Festival 2022 will return at the Saitama Super Arena on the 12th June 2022. Nothing has been decided yet in terms of cards, but the heads of each promotions seem to be hinting at a possible mixed tag or interleague matches. Naomichi Marufuji joked that it would be Sanshiro Takagi vs Kenoh or Sanshiro Takagi vs Kongoh. So far Kenoh has made no comment, not like last time when he simply said "….".
EVENT RECAPS AND POST MATCH INTERVIEWS
New Sunrise 2022, January 4th, Korakuen Hall: Event recap Post match interviews
Reboot 2002, January 5th, Korakuen Hall: Event recap Post match interviews
N-Innovation/U-CUP Night 1, January 6th, Yokohama Radiant Hall: Event recap Post match interviews
N-Innovation/U-CUP Night 2, January 7th, Yokohama Radiant Hall: Event recap Post match interviews
New Japan vs NOAH, January 8th, Yokohama Arena: Event recap
N-Innovation/U-CUP Night 3, January 10th, Yokohama Radiant Hall: Event recap Post match interview
ELSEWHERE IN NOAH
– Quiet shy HAYATA was left to close out the show on the 4th January. He simply said "Happy New Year". Yoshinari Ogawa found it very funny.
– Yasutaka Yano got his first singles win, albeit over fellow rookie Kai Fujimura
– Eita said he doesn't know and still doesn't know which one is Haoh and which one is Nioh. NOSAWA said he thought they were both Kenoh. Takashi Sugiura helped out by saying that "Nioh was Hi69".
– Go Shiozaki was not happy with Kaito Kiyomiya winning the match in NOAH on the 5th January, and then saying basically "NOAH is me". Like any good NOAH Born, he has sulked. Even worse was Kiyomiya's prominence at New Japan later that evening when he and Kenoh appeared to lead the promotion.
– Although they acknowledge the difficulties of teaming up together, Mohammed Yone and Masaaki Mochizuki (and yes, Ikuto Hidaka's name was included, even if he didn't say he would take part), have vowed that should the time come when they are free from their units for any reason, they would team together. The BattleArts boys would be back.
– Dragon Kid returned to NOAH as a surprise entrance on the mystery card show. He had last been in NOAH in 2007. He teamed with his teacher Ultimo Dragon. Ultimo was not very complimentary towards him. After the match Dragon Kid was told that Hajime Ohara was his student when in NOAH and that mask and name he was using, it was on loan and that loan had expired in 2021 and he didn't even like teaming with him.
– Super Crazy returned to NOAH as a surprise entrant in the mystery card and a member of Perros De Mal Del Japon. Super Crazy is an original member of the Mexican Group, Perros Del Mal. NOSAWA said that Super Crazy would be a member with an exclusive year long contract.
– Takashi Sugiura has taken to trolling Eita. Eita just ignored him. Tadasuke sadly could not do the same when Eita stood in front of him as he did his pose.
CURRENT CHAMPIONS
THIS WEEK IN NOAH
Thursday, January 13th: Tadasuke (36)
Sunday, January 16th: BUMPER CROP 2022 in SENDAI
Start time: 15:00 JST
Broadcast: WrestleUniverse
LINKS
"I will overturn the order of Pro Wrestling on the 8th January in Yokohama" – Kenoh, Keiji Mutoh and NOAH wrestlers invade the Tokyo Dome
NOAH's Naomichi Marufuji, New Japan are "Delicious food for us now". Overturn the number one in the pro wrestling world at the 8th January fight
GIF taken from WrestleUniverse
With thanks to Metal-NOAH & Flame286
Picture credit: Weekly Pro (many thanks to JenJ for sending me them)
NOAH WEEKLY NEWSLETTER VOL.155 ~ 2ND JANUARY 2022
If you missed the event coverage, Hisame is here for all of NOAH's Shining New Year! Can they continue this momentum into the January 8th Wrestle Kingdom show?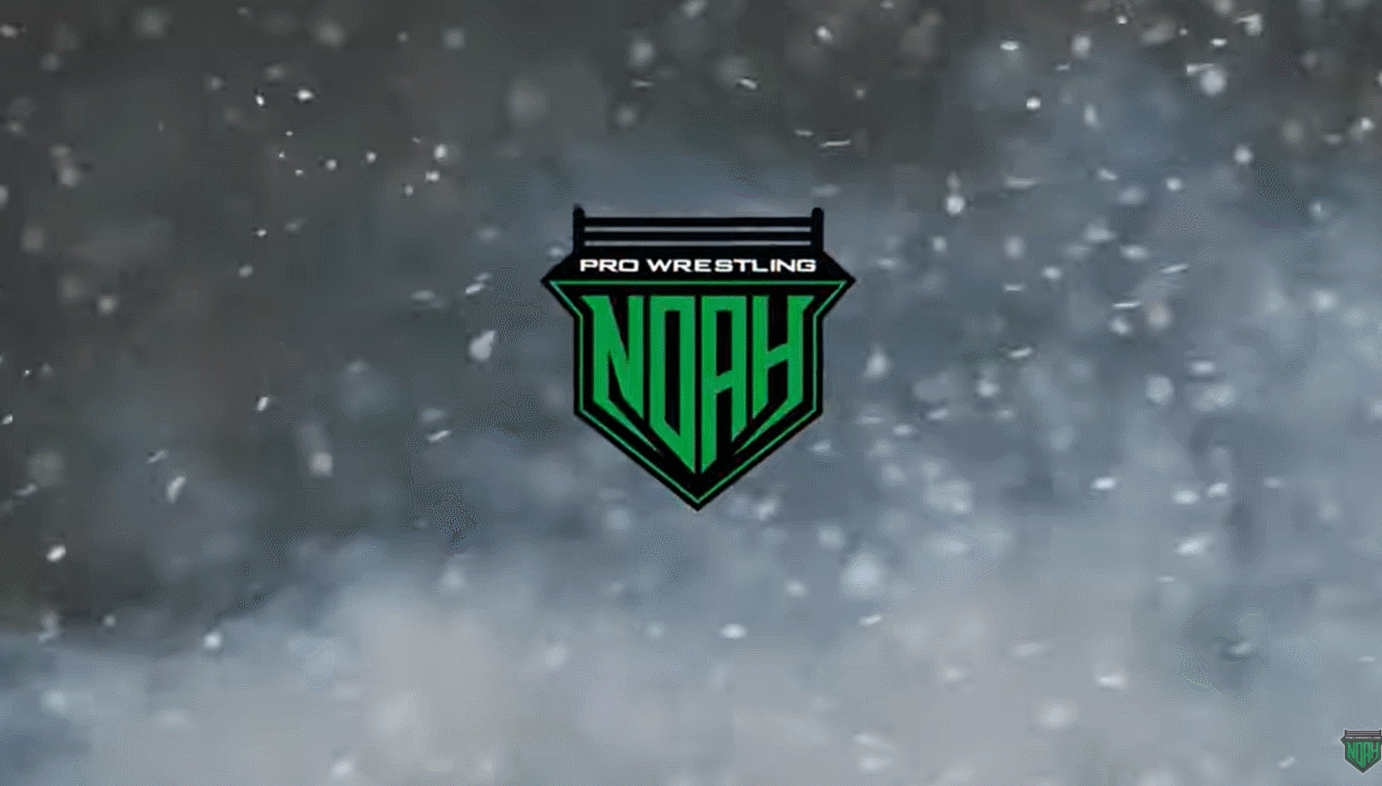 If you missed the event coverage, Hisame is here for all of NOAH's Shining New Year! Can they continue this momentum into the January 8th Wrestle Kingdom show?
NEWS
Farewell AXIZ, Go Shiozaki fails in GHC Heavyweight challenge
Go Shiozaki made a deal with Katsuhiko Nakajima at the GHC Heavyweight title match signing a few days before the title match. If Shiozaki won the title then AXIZ would reunite, but if he lost (like Nakajima confidently said he would), then he must never again call himself, "I am NOAH". For the match NOAH ran a beautifully shot video package that came straight out of the Edo era.
For the Nippon Budokan event, Go Shiozaki channeled Mitsuharu Misawa into his costume borrowing the shade and some elements of the design, and yes even almost recreating the footage backstage before the match of Mitsuharu Misawa vs Jun Akiyama for the GHC Heavyweight title in 2001. The sick bump of Kenta Kobashi vs Mitsuharu Misawa was also semi recreated in a match loaded with symbolism which linked NOAH's past to NOAH's future.
I don't need to go into details about how hard fought the match was, but Katsuhiko Nakajima won after 30 minutes and 10 seconds with the Northern Lights Bomb. His "secret trick" he had talked about during the press conference. Shiozaki was taken away by the seconds, his soul gone and his hopes for AXIZ shattered. Nakajima was not bothered by any of this, and Kenoh led Kongoh out to the ring soon after who stood in military precision as the microphone was passed between Kenoh and Nakajima. Kenoh ranting against New Japan, and Nakajima saying that 2022 was "the start of the change of order in Japanese professional wrestling. This is the start of the Reiwa pro wrestling revolution". Backstage he addressed Go Shiozaki, telling him to back to his "out of date" life, spoke about New Japan telling their fans he was going to destroy it (and them), and spoke of his opponents on the 8th. He had no interest in Takagi Shingo as he had been there and done that, beaten him twice before and so it held no value to him. Tetsuya Naito, who Nakajima has never beaten, is a different matter however.
No challenger for the GHC Heavyweight has come forward as yet.
HAYATA retains, but STINGER on the rocks? 
HAYATA retained the GHC Junior Heavyweight against his teacher Yoshinari Ogawa at the Nippon Budokan. HAYATA pinned Ogawa via a reversal of The Headache after 20 minutes and 54 seconds. Ogawa could not forgive the knowledge that HAYATA had beaten him and proved that he was not the final challenger, and neither could he bear the growing realization that he had created a monster and one that knew him so well. HAYATA attempted a handshake (rare for him) but Ogawa threw the GHC Junior Heavyweight tag belt at him, and shaking his head he left the ring. HAYATA stood for a few moments awkwardly, and left after gathering up all the belts. Kotaro Suzuki echoed fan feelings when he said he didn't know how they were going to work together when the title match comes up on the fourth, and YO-HEY asked on social media if the "strained" tag team were okay. However, how can anyone be sure that this isn't just an Ogawa mind game?
M'S alliance still Heavyweight tag champions, Keiji Mutoh wants "red belt" but no belts for Masato Tanaka
Naomichi Marufuji and Keiji Mutoh retained the GHC Heavyweight Tag titles against fellow M's alliance unit members, Masaaki Mochizuki and Masato Tanaka. The match ended when Mochizuki was made to tap out after constant attacks on his knee and a Keiji Mutoh Figure Four. Mutoh said he had been trying particularly hard as he wanted to demonstrate his own judo background to Olympic athlete and Judoka, Aaron Wolf, who was on guest commentary. Masato Tanaka, who had fought Takashi Sugiura earlier in the day for the ZERO1 World Heavyweight, had sadly come away empty handed from Korakuen Hall. Takashi Sugiura has been challenged by Takuya Sugawara.
Keiji Mutoh has also stated that he would like to be GHC National Champion for his sixtieth birthday in December 2022.
KENTA comes home
KENTA made his long awaited return to NOAH after seven years (NOAH fans do not really count Hideo Itami at "Flight"). A comical moment occurred when he got in the ring as Takashi Sugiura made a fuss about him not wearing the Sugiura Army t-shirt that he had given to him. KENTA took off his FANG jersey to reveal he was wearing it in a "You happy now moment?".
Then it was down to business and that business was fighting a wall called Masa Kitamiya, who KENTA had known as a junior, the unknown Daiki Inaba and the person of interest to him, Yoshiki Inamura. Takashi Sugiura had warned his young opponents to not spare KENTA and to try to destroy him and this is exactly what Yoshiki Inamura did more than anyone. Inamura attacked KENTA at every chance he got, inside the ring or out of it. Inamura became so intrusive that the referee, KENTA and even Takashi Sugiura scolded him. KENTA eventually won the match by defeating Yoshiki Inamura with the Go To Sleep and then praised him afterwards in much the same manner as Jun Akiyama. Recognizing Inamura's own cockiness in his own young self (KENTA was never as polite as Inamura, probably because Jun Akiyama's sarcasm rubbed off on him), saying that with Inamura "that big guy" in NOAH, then the promotion had a bright future. Asked if he would be back in NOAH, KENTA gave a vague answer saying maybe he would or then again maybe he wouldn't, but perhaps it was good not to know.
Kenoh vs Kaito Kiyomiya, "The Red Champion" retains
Kaito Kiyomiya's 2022 did not get off to the start he would have liked, when he failed in his attempt to take the GHC National from Kenoh. He can take solace though that while the match did not end in pin fall, it went to referee stop when Kenoh cracked Kiyomiya in the head with one of his devastating kicks. After this, Kenoh stood over Kiyomiya and shoved it in his face. Far from his usual verbal attack on Kiyomiya, Kenoh was somewhat restrained compared to previously and quite complimentary. He admitted that the match had been good, and that Kiyomiya had a "good soul".
NOAH announce two more Budokan events of 2022 and 2023
NOAH announced that they will be running the Nippon Budokan again in July 2022 and returning for New Year in 2023. Kenoh is delighted with this news as it means two further chances at his dream of entering and leaving as champion, preferably GHC Heavyweight Champion. Next year NOAH aim to attract 10,000 people or more.
EVENT RECAPS AND POST MATCH INTERVIEWS
"All Dogs Gather 3!" The Sugiura Army Produce – 27th December 2021, Korakuen Hall
ABEMA Presents "NOAH THE NEW YEAR 2022" – 1st January 2022, Nippon Budokan
Event recap Post match interviews
ELSEWHERE IN NOAH
– Takashi Sugiura's New Year calligraphy contained the usual phallic references.
– Masato Tanaka has found a new rival in Kazuyuki Fujita.
– KENTA said that Takashi Sugiura was an "old man" when it came to using social media, and asked him to stop bugging him. If he didn't, he would get Hirooki Goto involved. Sugi behaved himself then.
– NOSAWA Rongai stated to Ultimo Dragon that he would "always" do a hair vs mask match after trying to rip off Ultimo's mask
– Funky Express are again hinting  at challenging for a belt or belts, and are once again discussing having a belt that fits all four of them.
– NOAH held an end of year fan event in Tokyo on New Year's Eve. Always inventive in times of crisis, the tin can telephone was a great success.
– Haoh's New Year calligraphy stated "to have my own words"…
– Daisuke Harada's dislike of the heavyweights came out when he spoke about the N-Innovation, saying basically that he didn't like how everything was centered around them.
– Takashi Sugiura kept interrupting KENTA to show him Kaito Kiyomiya in his "young man's Kimono" as Kiyomiya had come to the match in a red Hakama jacket.
– Naomichi Marufuji and Hajime Ohara have sworn revenge against Masao Inoue for losing them the last match of the year. They went off together plot their two on one match against him.
CURRENT CHAMPIONS
THIS WEEK IN NOAH
Tuesday, January 4th: NEW SUNRISE 2022
Start time: 18:30 JST
Broadcast: ABEMA, WrestleUniverse
*English commentary available on WrestleUniverse
Wednesday, January 5th: REBOOT 2022
Start time: 3pm JST
Broadcast: WrestleUniverse
Wednesday, January 5th: Seiki Yoshioka (34)
Wednesday, January 5th: Katsuhiko Nakajima debut anniversary (18)
Thursday, January 6th: THE LEAVE presents N Innovation U-CUP
Start time: 18:00 JST
Broadcast: WrestleUniverse
Friday, January 7th: THE LEAVE presents N Innovation U-CUP
Start time: 18:00 JST
Broadcast: WrestleUniverse
Saturday, January 8th: New Japan vs NOAH
Start time: 5pm JST
Broadcast: ABEMA
– You will need to purchase the PPV from ABEMA TV as it will not be shown on either New Japan World or WrestleUniverse until a week after the original broadcast. The event will be broadcast from 5pm JST, and will cost you about $34. You can watch this from the 8th January to the 21st. I do advise that you read more about the viewing fee at the link above as ABEMA are advising that this is calculated to current exchange rates.
LINKS
Challenging New Japan from an "equal" standpoint, Director Narihiro Takeda talks about his approach
GIFs taken from WrestleUniverse.