Cook's Top 5 Revisited: Non-WWE Stories of 2021
Yesterday was the WWE takes in review, and now it's non-WWE time! How did Cook's major questions pan out?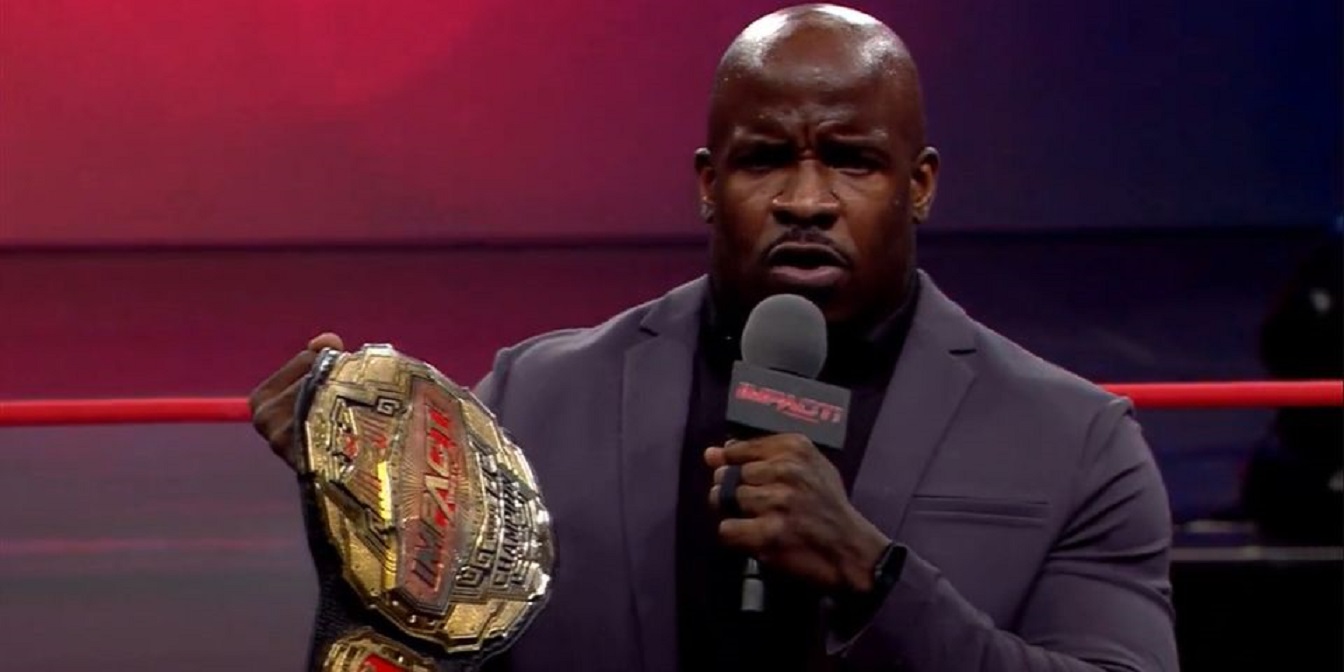 It's almost 2022, you know what that means!
It's time to look back at 2021. What went wrong & went right. This time, with a non-WWE slant, as I'm told that WWE is huge and everything else is a mess. Pretty sure Greg told me that at some point. In any event, here's a look back at what I thought would be the top 5 non-WWE stories in 2021.
5. Can Impact Capitalize off of AEW Involvement?
Impact Wrestling is in a better position than they've been in a long time. They've made some good decisions and produced some solid stuff, but the best move they made in 2019 was getting All Elite Wrestling to do some business with them. Most of us know the story: Impact executive Don Callis showed up at Full Gear to do some commentary on his buddy Kenny Omega's match, which led to his being invited back for Omega's AEW Championship match against Jon Moxley. Callis' evil plan went into action there, as he assisted Omega's victory & got the new AEW Champion to make his first statement on the next week's Impact Wrestling.
Since then, Kenny's reunited with his old friends from Japan & current Impact Tag Team Champions, Doc Gallows & Karl Anderson. They & the Young Bucks stood tall at the end of last week's AEW Dynamite. Tony Khan's response to all this has been to purchase advertising time on Impact Wrestling to hype Dynamite & mock Kenny, Don & Impact. It's made for some interesting times, and things look to pick up even further in 2021. Will Impact be able to use this exposure to their advantage?
What Happened: They got a really good 18-49 rating off of Kenny Omega. That's what I'm told! What they didn't get was a satisfying end to Kenny's reign with the Impact World Championship, though we can't really blame Coach Tony for that. Tony did hot-shot a title change from Kenny to Christian Cage to try and build up his Rampage show. That in itself was fine. Then Impact booked Christian to lose the title to Josh Alexander at Bound For Glory, which was also fine. Then Impact booked Moose to beat Alexander within a minute after that happened, wiping away any rub Impact would have gotten from their champion beating an AEW guy. But they got some HEAT!
As much as I like Impact's show for various reasons, they didn't gain much from opening the Forbidden Door.
4. New Japan TV?
New Japan hasn't been on American television since their deal with AXS TV ended in 2019. Losing that deal didn't exactly help their plan to expand their presence in America, nor did the pandemic. They're not giving up on it though, NJPW in America is still a thing with an online show & apparently they're close to a deal with an unnamed network.
Viceland could be that unnamed network, as it's been reported that they've been in talks with New Japan. Considering that Dark Side of the Ring is their most popular show, I see why Viceland would be interesting. It's not the most visible network out there, but it's definitely better than nothing. As somebody that likes having wrestling on TV, I hope something develops on this front sooner rather than later.
What Happened: Pretty much nothing. New Japan didn't manage to hold any North American interest, outside of those NJPW Strong shows on NJPW World that I'm told people cared about but I never heard from any of them. NJPW did get some footage up on the Roku channel, but as a person with a Roku box that does nothing for me. Maybe Tony Sly will tell me I'm wrong. But as far as I can tell, New Japan is less of a player in the US market than they've been in the last several years. This might change whenever we solve this pandemic issue. Until then, probably not.
3. How many belts will Kenny Omega hold?
Kenny Omega has recently talked about wanting to collect championship belts. He's not going to buy them online like many of you do, he plans on defeating the champions. He currently holds the AEW World Championship & the AAA Mega Championship, and seems to have his eyes on the Impact World Championship. He'd certainly be the favorite if Don Callis wanted to book him against Rich Swann.
Maybe it was just a throwaway line on an Impact promo, but could there be more to this story? Will Kenny find other titles to add to his collection? It feels important to note that Kota Ibushi currently holds the IWGP Heavyweight & Intercontinental Championships, but those might be off limits to Kenny unless somebody can figure out how to open the Forbidden Door. I mean, he could ask Jon Moxley how to get over there, but those two aren't on the best of terms these days.
What Happened: Kenny ended up holding the AEW, AAA & Impact championships. I feel like this storyline would have been better in a day where travel was more of a thing, but one person getting those three titles at one time is nothing to sneeze at. We're spoiled by pictures of Ultimo Dragon with eight belts draped on him. I imagine in a non-COVID world Kenny could have talked a few indy feds into giving him belts to duplicate that Ultimo Dragon picture, but things were what they were.
2. Can AEW expand their viewership?
I know, we're all sick of ratings talk. We also have to throw out the last couple weeks of ratings for AEW, the Brodie Lee tribute was always going to do a big number, and there was a pretty big news event going on this past Wednesday that put wrestling on the backburner for the non-diehards.
AEW's doing well. When there isn't news events going on, they're almost always in the top ten in the demo. There is one concern I have, and maybe it's not as big a deal as I might think, but one can't help but notice that there's a bit of a ceiling on AEW's viewership. Can AEW get Dynamite up over 1,000,000 viewers on a regular basis? Or will they remain in their current range?
What Happened: AEW viewership expanded a little bit, but nowhere near what people that weren't biased against AEW would have hoped. Especially once NXT got taken out of the picture. We thought that NXT was the main competiton for AEW, but not so much. News, NBA, college football & other sports entertainment were AEW's main competition. Which became obvious once NXT moved to Tuesday and died off in the ratings.
AEW got over that million mark more often in 2021 than in 2020. There's still work to be done.
1. What does independent wrestling look like post-pandemic?
I'm still operating under the assumption that the pandemic will cool down at some point in 2021 due to vaccinations, and people will be able to attend live events again. Hopefully I'm not being too optimistic, but for the purposes of these articles that's what I'm assuming. When we do start attending live events again, it's going to be interesting to see what independent wrestling looks like.
For one thing, what will attendance be like? Will everybody be excited to run back out and support their local indy fed? Or will they be more likely to stay at home? It's been hard enough for indy feds to keep relevance during a long period of inactivity, if they can't draw at the same levels they did pre-pandemic, it'd be a pretty big problem for a lot of promoters.
I'm going to be optimistic and say that wrestling fans will be excited to attend shows again. As long as they have the disposable income for it, they'll be out at the arenas & gyms. Those feds that do bang-up jobs of planning their returns will do well.
What Happened: As I expected, some indies that planned well thrived. GCW would be the main example there. They used names like Matt Cardona & Nick Gage to draw, then they got access to other names like the Briscoe Brothers & Jonathan Gresham. That was due to Ring of Honor trying to actually be safe, which people like me appreciated but most folks didn't. I'm shocked I didn't mention ROH in this column last year, as their void opens up a lot of things for 2022.
Thanks for reading! Next week, we'll look at what's coming in 2022!
King's WrestleMania Rewind: Charlotte Flair vs. Asuka from WrestleMania 34
Chris king is back with one of the most underrated matches in WrestleMania history–Charlotte Flair vs. Asuka!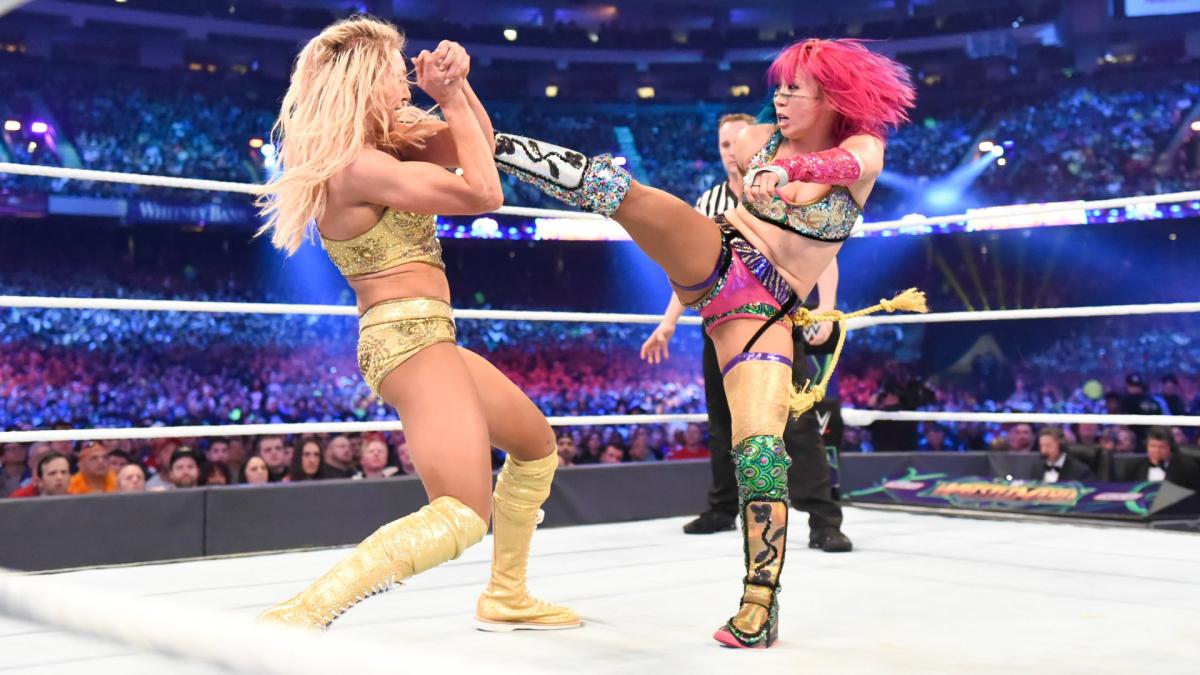 Chris king is back with one of the most underrated matches in WrestleMania history–Charlotte Flair vs. Asuka!
We look back at Charlotte Flair vs. Asuka at WWE WrestleMania 34. 'The Empress of Tomorrow' put her unprecedented and historic undefeated streak of 914 days on the line against 'The Queen's' SmackDown Women's Championship.
For years, this was considered a dream match while Asuka dominated the roster in NXT, while Flair won numerous championships on the main roster on both Raw and SmackDown. The Empress made her long-awaited debut on the September 11th episode of Raw and began to tear through the competition.
Asuka outlasted all twenty-nine other women in the historic first-ever Women's Royal Rumble match to challenge for the title of her choosing. At Fastlane, she made her choice.
The WWE Universe was so excited for this match myself included. Both superstars delivered a fantastic performance on the Grandest Stage of Them All executing counter after counter. Asuka showed off some nasty-looking kicks to her opponent, and Flair hit a thunderous Spanish Fly off the top rope. Flair was seconds away from defeat at the hands of The Empress but she locked in Figure Eight and Asuka was forced to tap out.
I can't even begin to explain how shocked I was at this outcome, as nearly everyone expected The Empress to continue her undefeated streak and walk away with the women's title. This controversial decision was the downfall of Asuka's momentum. She would ultimately win the SmackDown Women's Championship at the 2018 TLC pay-per-view in the triple-threat ladder match.
Fast forward to this year when Asuka has recently returned with her Japanese-inspired persona Kana. Kana is dangerous and ruthless and is heading into a championship with Bianca Belair at WrestleMania 39. The Empress has regained all her momentum and is highly favored to walk away with the Raw Women's Championship. Let's hope that Asuka and Belair can tear the house down and deliver an A+ grade match both women are fully capable of.
King: Dominik Mysterio Needs To Do This At WrestleMania
Chris King is here with what WWE should do with Dominik Mysterio at WrestleMania in his long-awaited match against his father Rey Mysterio Jr.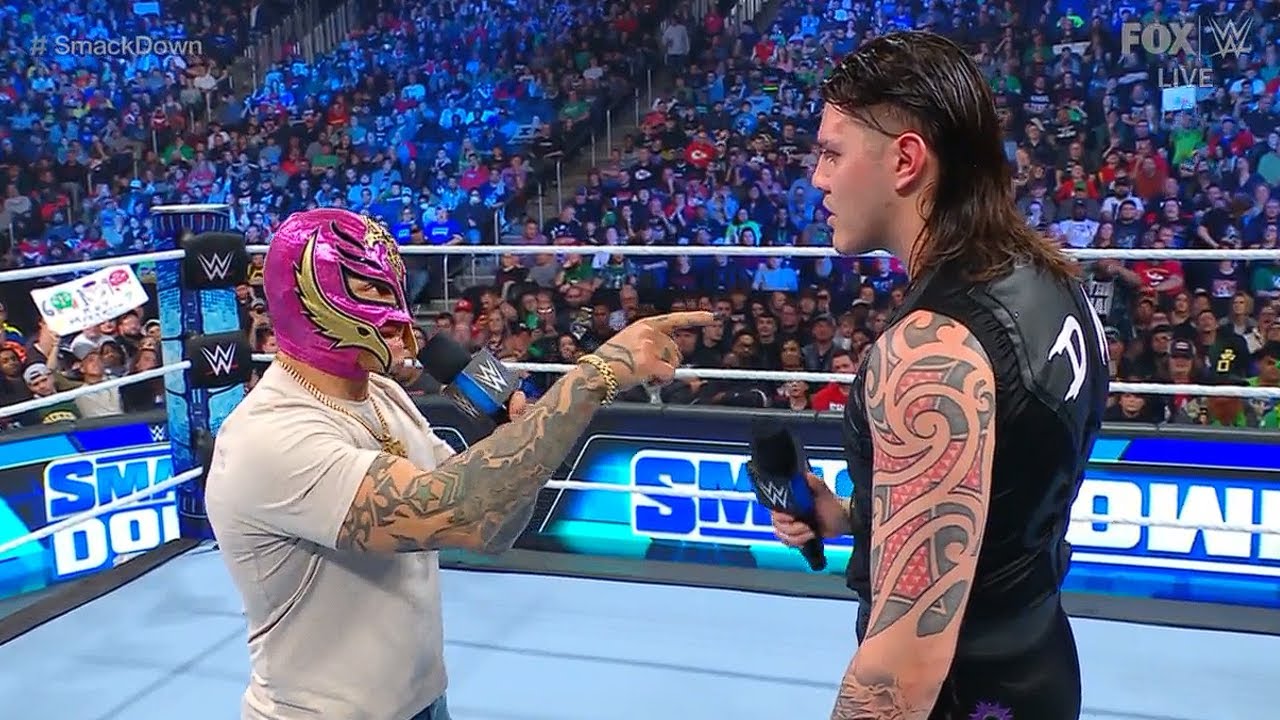 Chris King is here with what WWE should do with Dominik Mysterio at WrestleMania in his long-awaited match against his father Rey Mysterio Jr. 
On this week's episode of Friday Night SmackDown, Rey Mysterio finally snapped and beat some sense into his disrespectful punk-ass kid Dominik. The member of the Judgement Day came out to push his father again for a match on the Grandest Stage of Them All, this time with his mother and sister at ringside. The ungrateful punk told his mom to "Shut Up," as a father even I wanted to jump through the screen and whoop his ass.
Back in October of last year, Mysterio made the emotional decision to possibly quit the company but, instead, Triple H persuaded the Lucha libre superstar to move over to SmackDown to avoid his son. This came after Dominik shockingly turned on his father at Clash at the Castle. Mysterio did everything he could to refuse his despicable son's challenge for Mania but, a man can only be pushed so far. Mysterio will be inducted into the 2023 WWE Hall of Fame and I expect Dominik to embarrass his father during his speech to further this personal feud.
Yes, the WWE Universe hates Dominik and wants to see him get the ever-loving crap kicked out of him but, this feud is missing a special ingredient to capitalize on the biggest heat possible. Throughout this feud, Dominik has made mention of the legendary Eddie Guerrero on several occasions going back to the "iconic" 2005 feud.
I know WWE might not want to go this route but, Dominik MUST come out to Eddie Guerrero's theme at Mania. The disrespectful punk needs to come out in a lowrider to garner nuclear heat. It doesn't matter if The Judgement Day comes out and causes interference for Dominik to get the win, all that matters is that both superstars get the biggest payoff of this nearly year-long feud. Just imagine the Roman Reigns heat after he defeated The Undertaker and multiply that by ten. Dominik portrays the perfect heel and he truly is the missing ingredient that The Judgement Day needed to grow and evolve into a top faction.