Three Important Things AEW Needs to Get Right in 2022
With 2021 coming to a close, Tommy decides to look ahead and throw out some ideas on AEW's course of action in 2022.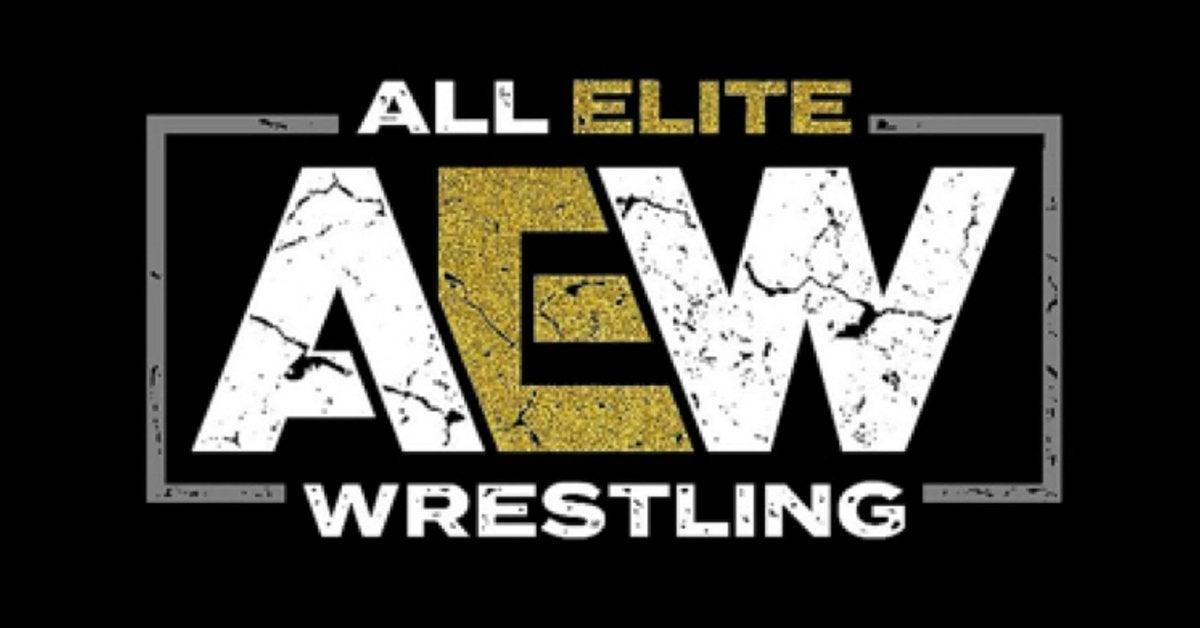 As the year winds down and wrestling fans begin to construct their obligatory 2022 Predictions List for Wrestling, All Elite Wrestling will certainly be amongst those ongoing discussions.  AEW has seen many drastic company changes in a short two-year timestamp, and while those changes have substantially improved the quality of the product in various categories (mainstream growth and finances to be specific), there are still a few major particulars that need to be given proper attention in the coming year.  The following list draws attention to some of those issues, although they are not exclusive to this list.
Roster Prioritization & Cutting Deadweight 
One incremental shift that we have seen in the last two years with AEW is their approach to their roster construction.  Whether discussing the accumulation of more household names like CM Punk, Bryan Danielson, or Adam Cole or analyzing the rotation of whom is being featured in more prominent roles, it is hard to argue against the idea that as it stands in 2021, AEW has crafted its most successful and star-studded roster since 2019.  However, along with the accumulation of recognizable and established names, AEW has also immensely increased its roster size since 2019.  And while there are multiple benefits to be had out of the roster growth, AEW has struggled to gain consistent ground with being able to effectively feature a hand-selected number of talents over extended periods of time.  Moreover, it is impossible.
Hence, we have seen them try to make up for this by pairing and grouping talents together in clustered factions in order to give them more "camera time."  It has proven to be more of a recipe for disaster than actual constructive booking, as it paints them in a corner of having too many people on screen at a given time; the end result is that no one is actually being effectively spotlighted.  And if AEW is going to restrain from adopting a "brand split" between Dynamite and Rampage, the solution really comes down to using an old-school territorial roster booking approach.  In other words, they should ideally select between ten and fifteen wrestlers to primarily feature on their premiere shows in a two or three month timeframe in the lead-ins to TV specials or PPVs; the end goal is to build up several key programs and strictly focus on those important programs with everything and everyone else taking a backseat temporarily.
Meanwhile, they can use AEW Dark and YouTube shows to begin eventual methodical character progression before rotating their roster to new programs.  The other attention to detail within this booking formula is to ensure that they are only allotting TV time to proficient, ready talent and cutting back on the spotlighting of heavily "green," inexperienced talent.  This is not to say that they can not feature lesser experienced talent, but they should abstain from focusing too much time and attention to them until their ring ability, promo work, and character development are ready for primetime television.
To this day, AEW's greatest dilemma with their current roster is generating a cohesive talent pool to makeup for their ongoing J.A.G. (Just Another Guy) Syndrome.  The cold, hard truth  is that, given the depth of the current talent pool, it is extraordinarily difficult to assemble a roster of one-hundred plus wrestlers without falling into a pit of having a handful of those J.A.G. names in some capacity.  The issue is that AEW has too many J.A.G.S. at the moment, and until they cutback on the deadweight talent and prioritize on a selected few talent to prominently feature each week, this problematic pattern will continue in 2022.
AEW needs to remember the cliche phrase, "When you try to spotlight everyone, you end up spotlighting no one."
Market & Brand to Mainstream Audiences
It is evident that AEW's target appeal is for their primary demographic (males 18-49).  However, if AEW is looking to grow and succeed as a company in the next five to ten years, there needs to be a concerted effort to branch out and reach new viewers and new audiences.  One issue that AEW continues to struggle with is their assumption that everyone that watches their product understands and follows the inner workings of all storylines and angles.  While the "internet, hardcore fan base" may be privy to the intricate details of most AEW stories and characters, it is a poor business model to assume that everyone knows what is going on at all times.  AEW has been extraordinary hit and miss with its consistent presentation of stories and characters to an expansive audience.
For example, hardcore fans that follow New Japan Pro Wrestling may be knowledgable as to whom Tomohiro Ishii is and the significance of his affiliation with Orange Cassidy and the Best Friends.  However, a casual AEW fan who does not follow New Japan may not understand the nooks and crannies of that alliance.  And when AEW coldly throws them out to work a tag match on television with no video pretape or package to provide back-story, it assumes that everyone already understands what is going on.  Regardless of whether or not it seems redundant, it is always better to dumb stories down for the audience by some off-chance that a fan needs context or reason behind a given match or story.
Attention to Formatting
Angles in professional wrestling have been a constant part of the art form since its inception, but something fans forget a lot of the time is that wrestling angles also used to be special and unique.  When you watch an episode of NWA World Championship Wrestling from 1985 on the TBS Superstation, you may get one "angle" on the entire show, whether it was an afterbirth heel beat down or a verbal confrontation at the interview booth.  The point being that, it would standout as something special on the show, while the rest of the program consists of squash matches and brief promos.  While fans like to reminisce about the greatness of the Attitude Era period of wrestling in the late 90s, there is a valid case to be made that the Attitude Era helped to kill the value of professional wrestling angles.
Due to the nature of the business by that point and the ongoing battle between WCW and WWF for fan admiration and viewership, the concept of "Crash TV Angles" became second nature to what fans would come to expect on a given show.  Many matches and segments on Nitro and Raw shows included run-ins, interference, mass brawls and beat downs, and chaotic scenes, sometimes to the detriment of both products.  And while it may have worked for the time, it has also left a stain on the business in years to follow where other companies have tried to adopt that same Crash TV booking approach with the belief that it would carry weight in a much different period of wrestling.  Looking back through modern lens, would it be wrong to assert that it may have been "too much?"
The evolution of the "smart" wrestling fan can find it difficult to settle on matches with multiple run-ins, shenanigans, and angles without feeling overwhelmed and gypped if it does not feel warranted.  For AEW, this is still an area where they struggle to find a balance.  Again, this reverts back to the previous discussion of trying to book and spotlight too many wrestlers on a show at a given time.  Thus, AEW may find it crucial to get these wrestlers involved with interference and afterbirth angles just to "give them something to do."  However, when AEW has three or four of these kinds of matches booked on a given show, it can be become problematic; the same can be said about booking backstage interviews that end in mass brawls multiple times throughout the show.  The end result is that nothing ever feels like it has any consequence or meaning.  The other dilemma is that it comes off as WWE Lite.
Again, AEW would greatly benefit from modeling the format of their matches and promos from a territorial standpoint.  Instead of implementing Crash TV booking for multiple matches and segments on a given show, they should limit this to one or two at the most.  This way, angles feel special, they have time to breathe, and the announcers can spend more time discussing the significance of said angles without needlessly forgetting about them the minute they end.
Conclusion:
AEW has improved the quality of their product in a lot of areas, but there is always room for improvement.  And while there certainly can be more additives to this list of things AEW need to focus on in 2022, these are some of the more apparent and essential ones.  Thoughts?
King's WrestleMania Rewind: Charlotte Flair vs. Asuka from WrestleMania 34
Chris king is back with one of the most underrated matches in WrestleMania history–Charlotte Flair vs. Asuka!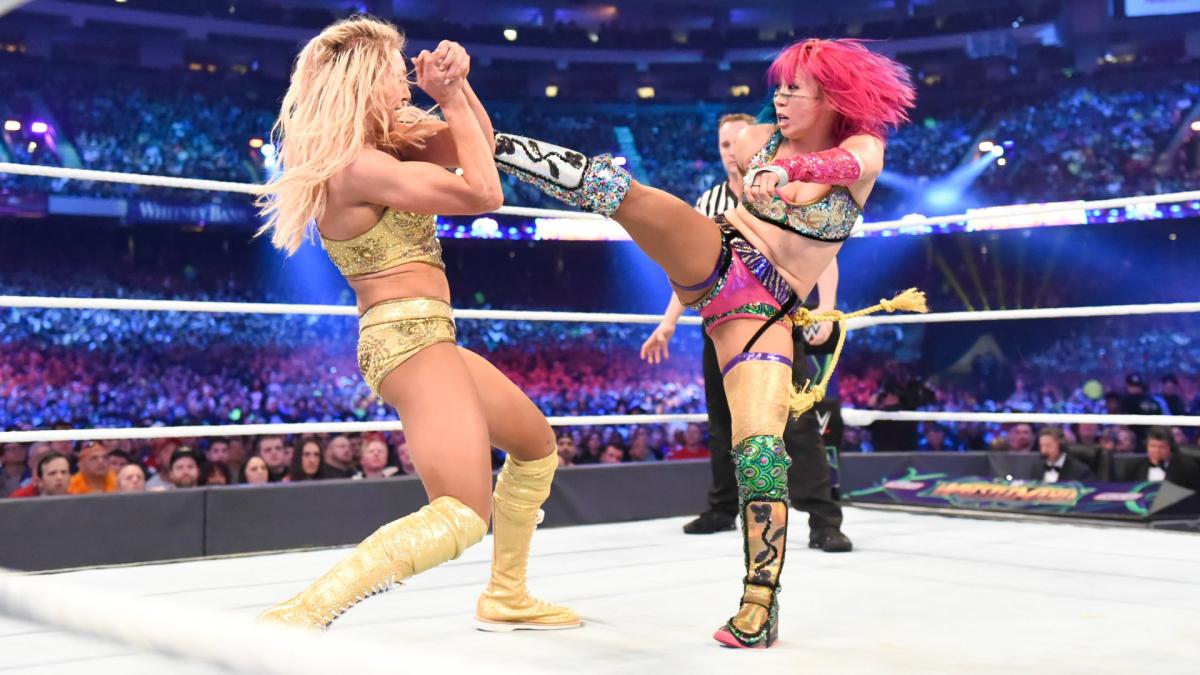 Chris king is back with one of the most underrated matches in WrestleMania history–Charlotte Flair vs. Asuka!
We look back at Charlotte Flair vs. Asuka at WWE WrestleMania 34. 'The Empress of Tomorrow' put her unprecedented and historic undefeated streak of 914 days on the line against 'The Queen's' SmackDown Women's Championship.
For years, this was considered a dream match while Asuka dominated the roster in NXT, while Flair won numerous championships on the main roster on both Raw and SmackDown. The Empress made her long-awaited debut on the September 11th episode of Raw and began to tear through the competition.
Asuka outlasted all twenty-nine other women in the historic first-ever Women's Royal Rumble match to challenge for the title of her choosing. At Fastlane, she made her choice.
The WWE Universe was so excited for this match myself included. Both superstars delivered a fantastic performance on the Grandest Stage of Them All executing counter after counter. Asuka showed off some nasty-looking kicks to her opponent, and Flair hit a thunderous Spanish Fly off the top rope. Flair was seconds away from defeat at the hands of The Empress but she locked in Figure Eight and Asuka was forced to tap out.
I can't even begin to explain how shocked I was at this outcome, as nearly everyone expected The Empress to continue her undefeated streak and walk away with the women's title. This controversial decision was the downfall of Asuka's momentum. She would ultimately win the SmackDown Women's Championship at the 2018 TLC pay-per-view in the triple-threat ladder match.
Fast forward to this year when Asuka has recently returned with her Japanese-inspired persona Kana. Kana is dangerous and ruthless and is heading into a championship with Bianca Belair at WrestleMania 39. The Empress has regained all her momentum and is highly favored to walk away with the Raw Women's Championship. Let's hope that Asuka and Belair can tear the house down and deliver an A+ grade match both women are fully capable of.
King: Dominik Mysterio Needs To Do This At WrestleMania
Chris King is here with what WWE should do with Dominik Mysterio at WrestleMania in his long-awaited match against his father Rey Mysterio Jr.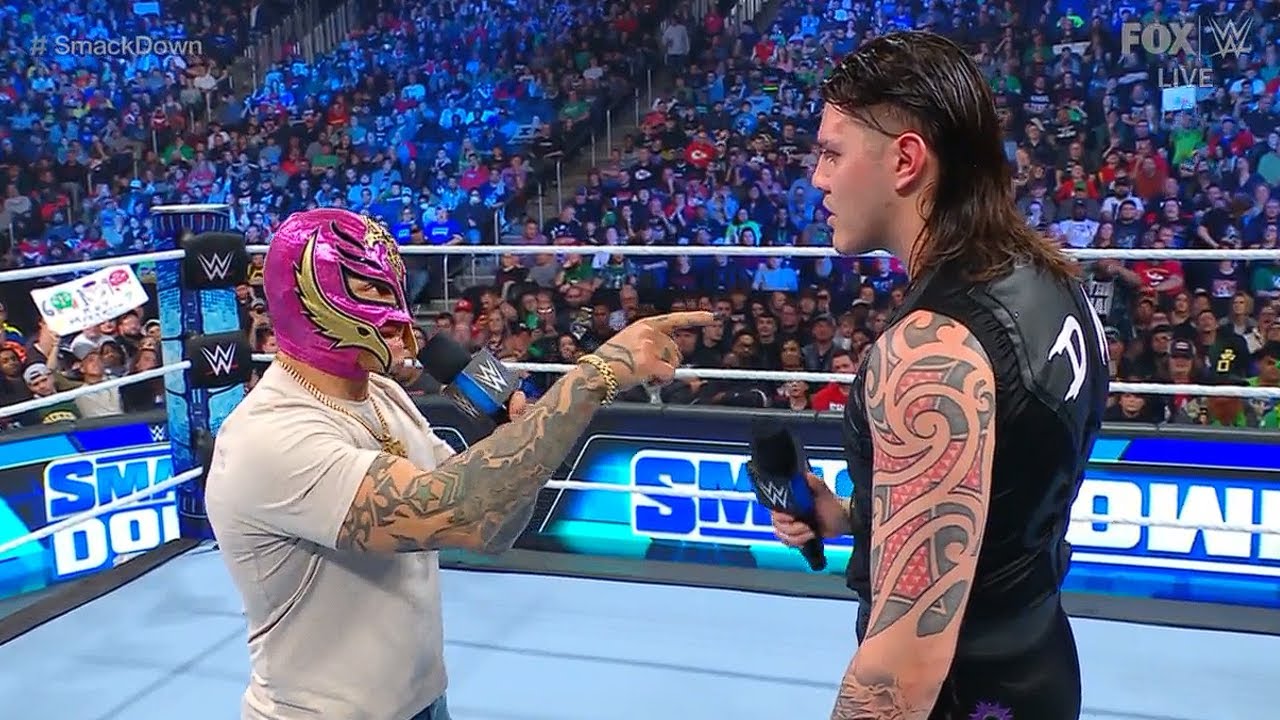 Chris King is here with what WWE should do with Dominik Mysterio at WrestleMania in his long-awaited match against his father Rey Mysterio Jr. 
On this week's episode of Friday Night SmackDown, Rey Mysterio finally snapped and beat some sense into his disrespectful punk-ass kid Dominik. The member of the Judgement Day came out to push his father again for a match on the Grandest Stage of Them All, this time with his mother and sister at ringside. The ungrateful punk told his mom to "Shut Up," as a father even I wanted to jump through the screen and whoop his ass.
Back in October of last year, Mysterio made the emotional decision to possibly quit the company but, instead, Triple H persuaded the Lucha libre superstar to move over to SmackDown to avoid his son. This came after Dominik shockingly turned on his father at Clash at the Castle. Mysterio did everything he could to refuse his despicable son's challenge for Mania but, a man can only be pushed so far. Mysterio will be inducted into the 2023 WWE Hall of Fame and I expect Dominik to embarrass his father during his speech to further this personal feud.
Yes, the WWE Universe hates Dominik and wants to see him get the ever-loving crap kicked out of him but, this feud is missing a special ingredient to capitalize on the biggest heat possible. Throughout this feud, Dominik has made mention of the legendary Eddie Guerrero on several occasions going back to the "iconic" 2005 feud.
I know WWE might not want to go this route but, Dominik MUST come out to Eddie Guerrero's theme at Mania. The disrespectful punk needs to come out in a lowrider to garner nuclear heat. It doesn't matter if The Judgement Day comes out and causes interference for Dominik to get the win, all that matters is that both superstars get the biggest payoff of this nearly year-long feud. Just imagine the Roman Reigns heat after he defeated The Undertaker and multiply that by ten. Dominik portrays the perfect heel and he truly is the missing ingredient that The Judgement Day needed to grow and evolve into a top faction.