NOAH WEEKLY NEWSLETTER VOL.156 ~ 12TH JANUARY 2022
Following the big clash with New Japan, NOAH had some shakes ups in their Junior Division! Hisame fills in all that blanks for anyone not caught up yet!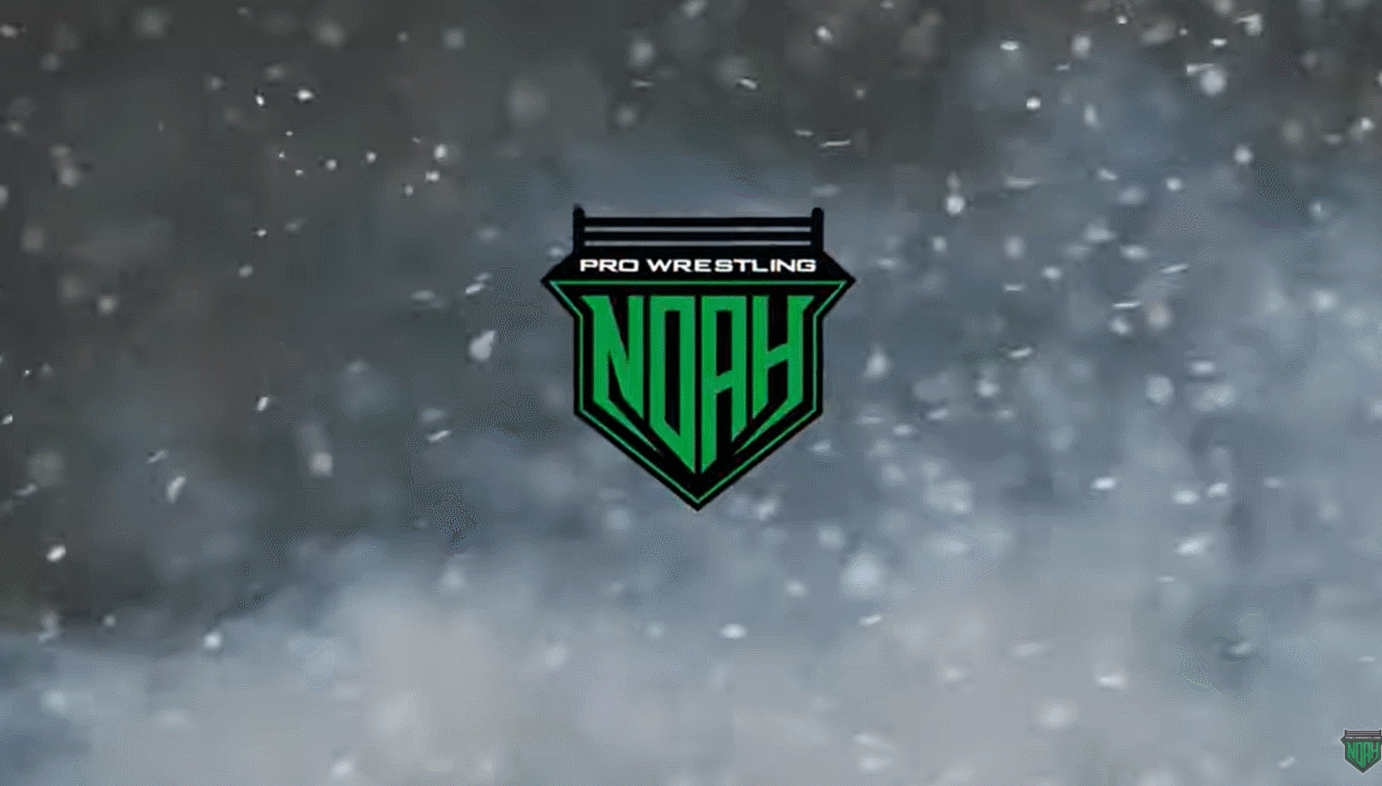 Following the big clash with New Japan, NOAH had some shakes ups in their Junior Division! Hisame fills in all that blanks for anyone not caught up yet!
NEWS
Masa Kitamiya vs Katsuhiko Nakajima 
After a tag match on the 4th January, Masa Kitamiya challenged Katsuhiko Nakajima for the GHC Heavyweight. Kitamiya won the right to challenge after defeating Nakajima. He didn't just defeat him, he destroyed him with the Saito Suplex. As Nakajima lay on the canvas semiconscious, Kitamiya loomed over him and spoke on the mic to challenge him for the belt. Title match has been set for Sunday the 16th at "BUMPER CROP 2022" in Sendai.
Neither Masa Kitamiya or Katsuhiko Nakajima have had much to say about the challenge. Nakajima has said more than Kitamiya however, calling this (sarcastic or not) a "nightmare" posting the picture of him laying on the mat and intimating later that he hadn't forgotten having his hair shaved off by Kitamiya, and hinting at other times that this match bought up various emotions. Naomichi Marufuji has summed this up as being a match containing elements that only Nakajima and Kitamiya know about and can understand, which will make it more exciting for the rest of us.
Kongoh vs The M's alliance 
Kenoh might not have left The Budokan as double champion, but an alternative offered itself. In NOAH belts are usually challenged for if you beat the champion, there is a loophole if you are on the winning team…or else make your challenge statement first before anyone else gets there. Manabu Soya went for the third option after Katsuhiko Nakajima had been defeated by Masa Kitamiya. During the match Soya had been wound up by Naomichi Marufuji, and spying those belts, he took the chance to bring them to Kongoh by taking them from Marufuji and Mutoh. Mutoh who had once called him a "big useless tree". Soya challenged for the belts on behalf of himself and Kenoh. Title match will take place on the 16th January in Sendai.
Masakatsu Funaki challenges Kenoh
On the 5th January, NOAH held one of their mystery cards and a traditional sudden title match in which Daisuke Harada, the second NOAH Junior to challenge for the belt, challenged Kenoh for the GHC National. Harada was unsuccessful, although he came very close, and Kenoh defeated him to retain after 10 minutes and 56 seconds. Harada would soon get his belt, and Kenoh would soon get a new challenger.
Masakatsu Funaki.
Funaki made his way silently to the ring and pointed to the belt. He didn't speak on the mic. He didn't need to. He simply motioned his intention, and then returned to the back. Title match will take place on the 22nd January in Funaki's hometown of Osaka at the Edion 2nd Arena.
NOAH vs New Japan
The first shots in the rivalry were fired when after the show at Korakuen Hall on the 5th January, the entire NOAH roster walked the short distance from Korakuen to the Tokyo Dome to invade New Japan. Treating the ring as if they were tourists (Keiji Mutoh was more interested in his camera and took selfies, as did Naomichi Marufuji, The NOAH Junior Regulars and Perros Del Mal), or else with open disdain, such as Kenoh who claimed that NOAH was there to help New Japan and was soon confronted by Takagi Shingo with Hiromu Takahashi and BUSHI. At the end of the exchange and without any violence as Shingo wouldn't get into the ring although Kenoh baited him, he and Kiyomiya shook hands. Kiyomiya later said that he had no idea that Kenoh was going to do this. They shook hands for solidarity in the fight against New Japan.
In the opening match Yasutaka Yano came to a draw with old friend and fellow Ehime boy, Kosei Fujita. Funky Express (without Masao Inoue) were defeated by The Third Generation, who Mohammed Yone had complained hadn't been exactly complimentary about them. The dark matches over, Yoshiki Inamura and Tomohiro Ishii got into a massive brawl, and probably managed to knock out the ABEMA feed. Fans wanted to see more of this, and Ishii hinted that it wasn't over between them. Daisuke Harada square up to Master Wato.
So far NOAH had not done well against New Japan. Atsushi Kotoge was pinned by SHO who hit him with a spanner, and it took HAYATA to score the first blow against the colossus by pinning Taiji Ishimori in a tag match. The focus was on HAYATA and Ishimori as it was Ishimori who had ended HAYATA'S first GHC Junior Heavyweight title reign and it was Ishimori's reign that HAYATA wanted to overcome, but the focus ended on the spark flying interaction between Ishimori and Seiki Yoshioka.  NOAH's luck took another dip when NOSAWA and YO-HEY took on NOSAWA'S old friends, El Desperado and Douki. NOSAWA'S heart was not torn enough to throw El Desperado's tag belt outside the ring, but again, it was not this rivalry that became the focus. The first time in the ring together, it was YO-HEY and El Desperado who found an interesting competitor in each other. YO-HEY also found something else interesting about El Desperado, but I'll let you Google "GinGin Boys" for that.
KENTA sadly did not appear in the event as he had become injured the day before in a ladder match against Hiroshi Tanahashi. His usual cheeky humor surfaced when he sent Tanahashi a picture of a little ladder and said that next time they should use that, and saying that the one good thing about being injured was that he didn't have to wear "that dumb t-shirt". That would be The Sugiura Army t-shirt with himself forcibly put on it. The replacement was Toru Yano, the bugbear of the opposing team, who were led by Minoru Suzuki. Yano said that Sakuraba had put a blindfold on him and deposited him at the entrance to the arena. It sounded like a kidnapping. After tearing into Suzuki, Sugiura pinned TAKA Michioku with the Olympic Slam. Backstage Toru Yano was excited about "next time", to be told by Takashi Sugiura that there would be no "next time".
Go Shiozaki kept up the NOAH winning streak with a victory over EVIL in a tag match. Fans would like to see Shiozaki challenge for the NEVER Openweight Championship.
In a very poignant match, Yoshinari Ogawa and Naomichi Marufuji took on Yoshinobu Kanemaru and Zack Sabre Junior. For Ogawa, everyone in the match has been a pupil at one time or another, and Zack was his tag partner while in NOAH and they even held the GHC Junior Tag together. For Marufuji, it was nostalgic as Kanemaru was his senior and had walked out of All Japan with Mitsuharu Misawa alongside Marufuji all those years ago. Marufuji was targeted more in this match than Ogawa was (respect still remains for their teacher, who could probably have reversed their moves and done something even worse), but it was NOAH who picked up the win. Nothing more came of this match, Ogawa went back to feuding with Perros Del Mal, the NOAH Juniors or whoever else crosses his path, and Marufuji was more interested in drinking with Kanemaru than fighting him.
In the double main event, Kongoh took on Los Ingobernables de Japón. Kenoh, naturally was not impressed by their entrance. Katsuhiko Nakajima had said before the match that he wasn't interested in Shingo. Shingo was old news, he had fought him and beaten him. His interest was in the person he had never beaten. Tetsuya Naito.
Naito and Nakajima had their interactions, but what fans took away from the match was a new feud, Kenoh vs Naito. Tadasuke was also given his time to shine, when he fought the heavyweights on their own level and Shingo in particular was taken aback by his heavyweight strength. But despite this, it was Tadasuke who took the fall. After the match Nakajima smirked at Shingo and held up his championship belt, the GHC Heavyweight. Shingo, who had lost his to Kazuchika Okada the night before, applauded him sarcastically and then waved him away.
In the main event Keiji Mutoh and Kaito Kiyomiya teamed together to take on Kazuchika Okada and Hiroshi Tanahashi.
Kiyomiya had stated over a year ago that he "wanted to experience The Rainmaker" and he did. Much to his extreme disappointment, and even with the new techniques that he bought out, he could not overcome the seniors. The Rainmaker experience bought him to tears when Okada pinned him using his namesake move. Mutoh gently took Kiyomiya from the ring and gave him some sage advice backstage as Kiyomiya curled up on the floor into a bow in shame. He had lost for NOAH. Mutoh reminded him that Kiyomiya's fight had just started. There would be more and it wasn't over yet. He also gave him some advice that Antonio Inoki had given him. The phrase doesn't translate well, but it basically means that sometimes to get something done, you have to go off the rails. Another person who proved helpful to Kiyomiya was Okada, who offered Kiyomiya to come and train in the New Japan dojo and when he felt ready he could go back to NOAH.
On the whole it hadn't been an overly successful evening for NOAH in terms of results in the ring, but the results outside of it where. Now that New Japan and NOAH have a better working relationship, they can both look to a future that involves each other in a positive way. Feuds were born at the event, even for Yasutaka Yano, a rookie. Kiyomiya said he wasn't going to be going to New Japan's dojo, but Mutoh's advice seemed to have invigorated him and the experience of fighting elsewhere had proved to him that the world he wanted to cherish was the one he was in, NOAH. El Desperado should probably have the last words as he stated in an interview with East Sports that he didn't think that a long feud that went on week after week would not be interesting, but, a fight with NOAH once every six months or even once a year would be.
You can order the event through ABEMA until the 21st January, after this time it will be placed on WrestleUniverse and New Japan World. If you are having troubles viewing it, please set your computer to Japan Standard Time.
N-Innovation & U-CUP 
After the excitement of New Japan vs NOAH, the NOAH Juniors returned to their eternal fighting when the first N-Innovation tournament took place over three days at Yokohama Radiant Hall. The event was designed for the four NOAH Junior units (Kongoh Juniors, STINGER, Perros Del Mal De Japon and The NOAH Junior Regulars) to fight against each other in different forms of matches, including a rumble which was won by Daisuke Harada. STINGER initially took the lead, but were caught up to and overtaken by the NOAH Junior Regulars. The team who inaugurated the event ended up being awarded with the U-CUP.
Night 3 was however the most explosive. The junior rumble had a stipulation that the first four from each unit eliminated would team together. Unfortunately for Yoshinari Ogawa this meant teaming with Eita, not that he cared it was against Tadasuke and Junta Miyawaki, it was his partner he had the issue with. That and Kotaro being the dogsbody that Ogawa had called him, by winding him up and holding open the ropes. Naturally Ogawa objected to tagging with Eita, but he did co-operate with him for a few seconds until Tadasuke caused them to fall out, and Ogawa ended up with water dumped all over him again.
Seiki Yoshioka and Yuya Susumu came to the rescue, and backstage the audience were treated to the sounds of the juniors fighting, which echoed in the hall as STINGER stormed Perros' interview.
Daisuke Harada defeats "Absolute Champion" HAYATA for the GHC Junior Title
After a reign of 198 days and 8 defenses, HAYATA dropped the championship to Daisuke Harada on the final night of the N-Innovation at Yokohama Radiant Hall. Harada had won the junior rumble and with it the right to challenge the champion. Their one and only pre match had been nothing to write home about, the match standing on its own. Harada defeated HAYATA after 27 minutes and 2 seconds with his new move, "The Dokaaan", which took HAYATA by surprise. After the match Harada paid tribute to HAYATA'S success by acknowledging the belt now came with more weight than ever before (i.e. he has a lot to live up to and surpass), and telling HAYATA that one day they would do this again. For Harada, it is also a case of now having a weapon with which to overturn the dominant heavyweights and put the juniors in the lead.
NOAH Junior Regular Army tag title challenge, but STINGER set a condition
Atsushi Kotoge set a precedent after winning the N-Innovation U-CUP (Unit Cup), by challenging HAYATA and Yoshinari Ogawa for the GHC Junior Heavyweight tag titles. Ogawa and HAYATA accepted the challenge (yes they are still teaming together and Ogawa admitted he he was disappointed to lose and had acted badly), and it is set for 22nd January in Osaka. However, after going to time out draw with STINGERS Yuya Susumu and Seiki Yoshioka on the third night of the N-Innovation, Susumu threw a spanner in the works and told STINGER that they were introducing a stipulation. If The NOAH Junior Regulars lost in the tag match on the 16th in Sendai, then they forfeited their title challenge to Susumu and Yoshioka. Backstage when STINGER were confronted by this, Susumu pointed out to Kotoge that he had no right to challenge as he (or they) hadn't even beaten the champions, so they had every right to make this stipulation. Kotoge said he did, as he won the N-Innovation, it was his right. Susumu said that if he really wanted to make things exciting, then he would take on their challenge. Kotoge had no choice but to accept, although he said they were cheating. NOSAWA Rongai then got word of what had happened and said that if STINGER were making that stipulation and The NOAH Junior Regulars were challenging, then Perros would also challenge. Susumu said that a "STINGER showdown" as he termed it, would be interesting.
CyberfightFestival 2022 returns
CyberFight Festival 2022 will return at the Saitama Super Arena on the 12th June 2022. Nothing has been decided yet in terms of cards, but the heads of each promotions seem to be hinting at a possible mixed tag or interleague matches. Naomichi Marufuji joked that it would be Sanshiro Takagi vs Kenoh or Sanshiro Takagi vs Kongoh. So far Kenoh has made no comment, not like last time when he simply said "….".
EVENT RECAPS AND POST MATCH INTERVIEWS
New Sunrise 2022, January 4th, Korakuen Hall: Event recap Post match interviews
Reboot 2002, January 5th, Korakuen Hall: Event recap Post match interviews
N-Innovation/U-CUP Night 1, January 6th, Yokohama Radiant Hall: Event recap Post match interviews
N-Innovation/U-CUP Night 2, January 7th, Yokohama Radiant Hall: Event recap Post match interviews
New Japan vs NOAH, January 8th, Yokohama Arena: Event recap
N-Innovation/U-CUP Night 3, January 10th, Yokohama Radiant Hall: Event recap Post match interview
ELSEWHERE IN NOAH
– Quiet shy HAYATA was left to close out the show on the 4th January. He simply said "Happy New Year". Yoshinari Ogawa found it very funny.
– Yasutaka Yano got his first singles win, albeit over fellow rookie Kai Fujimura
– Eita said he doesn't know and still doesn't know which one is Haoh and which one is Nioh. NOSAWA said he thought they were both Kenoh. Takashi Sugiura helped out by saying that "Nioh was Hi69".
– Go Shiozaki was not happy with Kaito Kiyomiya winning the match in NOAH on the 5th January, and then saying basically "NOAH is me". Like any good NOAH Born, he has sulked. Even worse was Kiyomiya's prominence at New Japan later that evening when he and Kenoh appeared to lead the promotion.
– Although they acknowledge the difficulties of teaming up together, Mohammed Yone and Masaaki Mochizuki (and yes, Ikuto Hidaka's name was included, even if he didn't say he would take part), have vowed that should the time come when they are free from their units for any reason, they would team together. The BattleArts boys would be back.
– Dragon Kid returned to NOAH as a surprise entrance on the mystery card show. He had last been in NOAH in 2007. He teamed with his teacher Ultimo Dragon. Ultimo was not very complimentary towards him. After the match Dragon Kid was told that Hajime Ohara was his student when in NOAH and that mask and name he was using, it was on loan and that loan had expired in 2021 and he didn't even like teaming with him.
– Super Crazy returned to NOAH as a surprise entrant in the mystery card and a member of Perros De Mal Del Japon. Super Crazy is an original member of the Mexican Group, Perros Del Mal. NOSAWA said that Super Crazy would be a member with an exclusive year long contract.
– Takashi Sugiura has taken to trolling Eita. Eita just ignored him. Tadasuke sadly could not do the same when Eita stood in front of him as he did his pose.
CURRENT CHAMPIONS
THIS WEEK IN NOAH
Thursday, January 13th: Tadasuke (36)
Sunday, January 16th: BUMPER CROP 2022 in SENDAI
Start time: 15:00 JST
Broadcast: WrestleUniverse
LINKS
"I will overturn the order of Pro Wrestling on the 8th January in Yokohama" – Kenoh, Keiji Mutoh and NOAH wrestlers invade the Tokyo Dome
NOAH's Naomichi Marufuji, New Japan are "Delicious food for us now". Overturn the number one in the pro wrestling world at the 8th January fight
GIF taken from WrestleUniverse
With thanks to Metal-NOAH & Flame286
Picture credit: Weekly Pro (many thanks to JenJ for sending me them)
NOAH WEEKLY NEWSLETTER VOL.173 ~ 22ND MAY 2022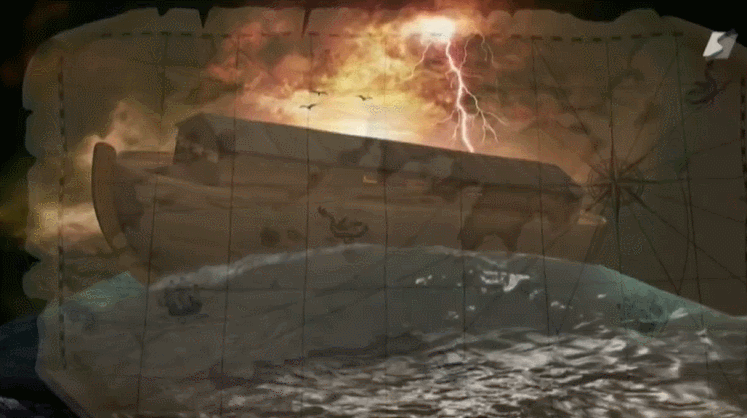 NEWS
Junta Miyawaki to go on excursion
Following his defeat by Yoshiki Inamura (who is junior to him) Junta Miyawaki declared in typical NOAH Born style that he had decided to go on excursion to Mexico. NOAH hadn't agreed to anything, his seniors had not discussed it, but he did not care. Following this defeat he felt that he needed to go away and get tougher. He said he would come back when the time was right, and NOAH, his seniors and the fans felt so. NOAH agreed to Miyawaki's request and he will depart for Mexico after his farewell match against Kaito Kiyomiya on the 30th May.
Open the Dog gate: Perros Del Mal De Japon make their surprise return to NOAH
Our story starts at the press conference on the 18th May, when Yoshinari Ogawa and Chris Ridgeway made the stipulation that whoever lost the title match would leave STINGER. This was emotional enough for fans, especially as HAYATA was caught in the middle and forced to choose sides. Initially, he shook hands with Yuya Susumu that he would be on their side, but at the end of the match turned on his old friends and protected Yoshinari Ogawa from a Seiki Yoshioka buzzsaw kick. HAYATA does not feature in what is to happen, and as we shall see, this situation of sides is no longer relevant. However, I chose to mention it here as I will not have the opportunity to do so later.
The title match came and the two sides had a ferocious war which made fans wonder would this match be settled by pinfall, because even though Seiki Yoshioka ended it with a limp and needed Yuya Susumu to help him up, it wasn't going to end by submission. Would it be a time out? A referee stop? HAYATA interfering? No. It was none of those things. It was a situation that no one at all could have predicted or seen coming.
Perros Del Mal De Japon (NOSAWA Rongai, Eita and Kotaro Suzuki) stormed into the ring wearing masks, and throwing an Uber Eats bag in (which is apparently NOSAWA'S second job!) to beat down on Yoshinari Ogawa.
This got the match thrown out, and NOAH declared it to be not a valid defense. NOSAWA, Eita and Kotaro are currently the Triangle Gate Tag Champions in Dragon Gate (it's a trios championship, which you would probably never see in NOAH), and they had come to nominate  STINGER as the challengers. After a reunion in the ring between STINGER, backstage Ogawa said that since Chris Ridgeway is returning to Europe for now (and it goes unsaid that HAYATA is concentrating on the GHC Junior), he, Yoshioka and Susumu would accept the challenge. This has been set for a NOAH show on the 7th June at Korakuen Hall. Ogawa did hint that STINGER vs STINGER was not over, but for now they needed to concentrate on this returned enemy.
 As far as anyone knew, NOSAWA and Perros had indeed left NOAH. NOSAWA had announced he had chosen not to renew his contract, and NOAH had removed all of Perros (including Texano Junior and Super Crazy) from the roster page and all of their merchandise too. Yuya Susumu contributed to this by saying that "Perros were gone". NOSAWA gave his reason for returning (if indeed he ever had left and if indeed his contract ever had expired, which was doubtful) due to the fact that seeing Ogawa and HAYATA acting like babyfaces and enjoying a nice Yakinuku meal and drinking alcohol was more than he could bear.
HAYATA defends, more solo action
HAYATA defended the GHC Junior against Xtreme Tiger at Ota Ward Gymnasium on the 21st May. Xtreme Tiger was a new challenger for HAYATA in more ways than one as he hadn't really wrestled much foreign talent in his last title reigns and a luchadore was a new experience for him. He had to combine the aerial with the technical. HAYATA is slowly breaking out of his shell, and announced in the ring and backstage, that he would accept any challengers no matter who they where, were they where from, in what ring and what promotion.
New GHC Heavyweight Tag Champions Crowned
Michael Elgin and Masa Kitamiya defeated Les Mexicana's, Rene Dupree and El Hijo Del Dr Wagner Jnr in Ota Ward. Masahiro Chono (who has known Dupree since he was a little boy, as he is friends with his father, Emil), has suggested to Dupree that he should start looking into the singles league.
Keiji Mutoh's return
Keiji Mutoh was optimistic regarding his return at the press conference on the 18th May, half joking that he would steal Satoshi Kojima's thunder by pinning Go Shiozaki, and joking that he would steal his title challenge. Mutoh did acknowledge that his condition was never going to heal, but he had been training diligently to see how much pressure he could apply. During the match at Ota Ward Gymnasium, he was a lot more spritely than anyone had seen him for a long time, but towards the end he began to flag. After the match he sat on the steps and looked wistfully at the guys in the ring, who were all different ages and different stages in their careers.
Backstage, he announced sadly that he had experienced pain when doing moves and was bitterly disappointed. So disappointed, he did not want to talk about it. He left promising he would make an announcement. NOAH have reported that he will do just this at CyberFight Festival on the 12th June.
Shuhei Taniguchi
Now that he's shed all the trappings of King Tany (the crown, the shades, the boa, the cigar and the chain) Shuhei Taniguchi has gone back to the start and came out in the somber colors of a trainee to have a match against Mohammed Yone in Ota Ward. Taniguchi beat Yone, and picked up his most significant win in a long while. Taniguchi says he is now aiming for the top. Something his seniors are relieved to hear no doubt as this silliness they did not approve of is over, and he will have a big match not only at CyberFestival, but will face an unknown opponent on the 8th June.
NOAH come to the United Kingdom
UK based promotion, Wrestle Carnival, have announced that some NOAH talent will be coming to their first anniversary show on August 7th in Nottingham. Further details to be announced.
EVENT RECAPS AND POST MATCH INTERVIEWS
Dream on 2022
Thursday 19th May, Yokohama Radiant Hall
Dream on 2022 Final
Saturday May 21st, Ota Ward Gymnasium
ELSEWHERE IN NOAH
– Satoshi Kojima says that his favorite theme song is Kenoh's
– Kazuyuki Fujita has gone back to the start since having to vacate the GHC Heavyweight. He arrived at the Ota Ward venue at 8am and helped put up the ring, had an opening match with Kinya Okada, and stayed to take the ring down too. After this he drank what he claimed was "Melon Soda" (which has kind of become the unofficial drink of NOAH), which Tokyo Sports later revealed was in fact beer when they looked in the trash. Fujita was inspired by fighting Okada to help the younger wrestlers to understand what wrestling was, rather than just what it looks like. I get the impression that given Fujita's earlier comments about a training camp, plus his talk of "opportunity" a good way to wind down his career would be to teach the next generation, which NOAH will give him the opportunity to do.
– Shuji Kondo won the match for the Kongoh Juniors, and was furious that he had to win it and not them. Tadasuke has suggested calling him again (with the gift of Patisserie) to prove him wrong as he is tired of lectures. Hajime Ohara was terrified by Kondo's ominous "remember your trainee era"…
– Kenoh, of all people, complained about Simon Gotch's profanity in their singles match! In an evening when everyone seemed to be swearing at each other, Gotch gave Kenoh two fingers, and Tadasuke (who Kenoh says knows more about "native" swearing) gave Gotch two and was spat at twice. Kenoh and Tadasuke were spiteful in victory, Kenoh offering his hand and then withdrawing it to clap sarcastically. Backstage he praised Gotch though, before talking about himself. Gotch signed autographs with "Fuck Kongoh".
– HAYATA was teased in the interview STINGER (Ogawa, himself and Ridgeway) did with Weekly Pro. Ogawa said HAYATA liked to talk, and would be doing most of the talking. They also said his mic work sounded like Kenoh's! Joking aside, HAYATA acknowledged that to be the Ace of the division he needed to overcome his reserved character and he would be taking it step by step.
– Daisuke Sasaki said that the Kenoh channel was "laughable".
– There will be no Mitsuharu Misawa 2022 June memorial shows.
– Regarding the TriangleGate challenge, Eita said he is aiming for "that guy". You know, the "guy with the perm and black hair".
– The UberEats bag that NOSAWA Rongai bought with him, has become a celebrity. Akitoshi Saito commented that "UberEats delivery men are not usually this aggressive" when Perros were attacking Yoshinari Ogawa, and NOSAWA claims that because Ogawa trashed the bag, he will be losing his job with them! Kotaro also added that Ogawa "stamped on the masks, too".
– The mystery X who will be appearing at CyberFestival, will be revealed in a six man tag on the 7th June.
CURRENT CHAMPIONS
THIS WEEK IN NOAH
(May schedule)
 NOAH Sanctuary
Monday, May 30th
Venue: NOAH Special Arena (Club Citta, Kawasaki)
Broadcast: WrestleUniverse
LINKS
Dupree, "This belt is the fruit of fifteen years in Japan", Elgin "Show the aspect of the tag" – GHC Tag Match signing ceremony
"A culmination of twenty-four years to become a true champion" Xtreme Tiger towards the fight with HAYATA (GHC Junior Championship signing ceremony)
Mitsuharu Misawa's diary entry for December 2nd 2005 is now complete.
 With thanks to: Metal-NOAH
GIF credit: WrestleUniverse
NOAH WEEKLY NEWSLETTER VOL.172 ~ 15TH MAY 2022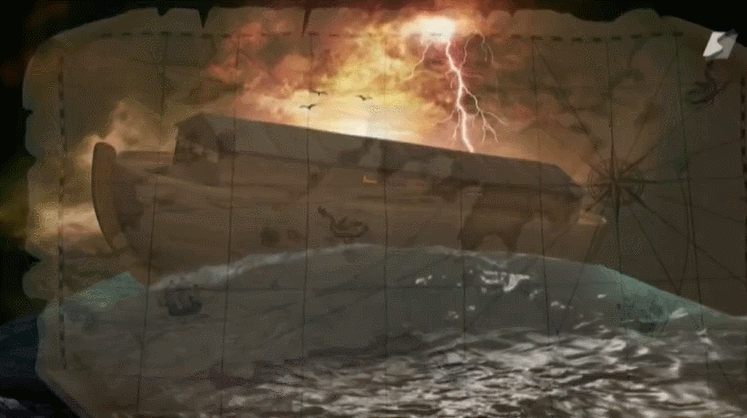 NEWS
CYBERFESTIVAL 2022 Press Conference: DDT hunting Naomichi Marufuji, Kenoh's "flaming kick"
CyberAgent held a press conference on the 10th May to announce the full card for this years joint festival, which will take place on June 12th. Not all of the NOAH roster will be taking part, with pretty much all of Kongoh, bar Kenoh, conspicuous by their absence.
The NOAH card is as follows
NOAH vs DDT: Kinya Okada & Kai Fujimura vs Toui Kojima & Yuya Takashika
NOAH 10 man tag: Takashi Sugiura, Kazuyuki Fujita, Masa Kitamiya, Daiki Inaba & Shuhei Taniguchi vs Michael Elgin, El Hijo Del Dr Wagner Junior, Rene Dupree, Simon Gotch & X
Rob Van Dam, HAYATA & Yoshinari Ogawa vs Kaito Kiyomiya, Daisuke Harada & YO-HEY
NOAH vs DDT: Tetsuya Endo, Jun Akiyama & Kazusada Higuchi vs Naomichi Marufuji, Atsushi Kotoge & Yoshiki Inamura
NOAH vs DDT, Special Battle: Kenoh vs Daisuke Sasaki
GHC Heavyweight Championship: Go Shiozaki vs Satoshi Kojima
The mystery wrestler X (most likely foreign talent) will be revealed when NOAH are at Korakuen Hall on June 7th.
Only a few wrestlers appeared and spoke. Kaito Kiyomiya (stepping away from his feud with Simon Gotch) spoke for his team but more for himself, when he said how excited he was to face Rob Van Dam, and he would make his name eponymous with this match. As for his opponents, this may be the first time that HAYATA has met Van Dam, but he and Yoshinari Ogawa know each other very well from Ogawa's All Japan days where they had matches from 1994 – 1997. Ogawa even beat him to retain the AJPW Junior Heavyweight.
By far the most dramatic encounter of the evening was Kenoh and Daisuke Sasaki. Sasaki appeared in shades, nonchalantly drinking beer, while Kenoh came stamping dressed to fight and looking angrier than usual, carrying a bag. After yelling at Sasaki for drinking beer, categorically stating that he hated Sanshiro Takagi, and producing a pile of Weekly Pro magazines of which he demonstrated that no NOAH advertising was on the back of (plus slamming his fist down and making a huge crashing sound), Kenoh decided to attack Sasaki. A brawl on the stage led to a PFS from one of the tables, and then Kenoh set his leg on fire and kicked Sasaki in the head before leaving.
Jun Akiyama attempted to unify his team of Tetsuya Endo and Kazusada Higuchi against Naomichi Marufuji, who he said they all needed to work together to defeat. If they didn't work together, the only person they would pin would be Atsushi Kotoge. A win is a win perhaps, but Naomichi Marufuji was to be preferred. Kazusada Higuchi was not really interested in doing things other than in his own way, which did not please Akiyama, but did Marufuji, who said their "victory was assured" if his opponents couldn't work together, and that he had confidence in his team.  Later following some further provocation by Akiyama on Twitter, Marufuji commented that Kotoge was being attacked, but Inamura was being ignored. He didn't know why, but what he did know was that he was looking forward to the match.
HAYATA in the middle, Xtreme Tiger, YO-HEY on the periphery 
HAYATA found himself in the middle of the STINGER squabble once again when Yuya Susumu (who didn't look as if he was going to take "no" for an answer) confronted HAYATA backstage at the N Innovation on the 14th May, and basically asked him whose side he was going to be on? Susumu held out his hand, which HAYATA, after a moment of consideration, shook. As a result the card of the 19th (the last pre match before the title match on the 21st May) has been changed from HAYATA teaming with Chris Ridgeway and Yoshinari Ogawa, to him teaming with his old friends, Yuya Susumu and Seiki Yoshioka, both who seem confident that HAYATA is on their side. "Ogawa magic" as NOAH fans call Ogawa's ability to get inside people's heads, is a powerful thing, and under Ogawa's influence HAYATA betrayed old friend YO-HEY (who seems to be having a lot of matches against HAYATA recently), so this highly nervous match for fans, might not be as solid as his old Hiroshima friends think.
Xtreme Tiger had his first pre match against HAYATA on the 14th May, and HAYATA found that he was going to have to come up with new strategies as Xtreme Tiger is unlike anyone he has had challenge him so far and was able to outwrestle him. Xtreme Tiger may not have pinned him (he pinned Kai Fujimura who seems to be filling in for the injured Yasutaka Yano), but he sent a message after the match that he was most definitely next.
STINGER vs STINGER
The question of HAYATA'S allegiance aside, the feud between the two sides took another turn in Yokohama as on the 14th Chris Ridgeway defeated Seiki Yoshika in a singles match, Yoshioka brushed off this defeat by tapping his head and saying that he needed to be more thorough. HAYATA stayed away as a (limping) Yoshioka came out to second Yuya Susumu in his tag match against Yoshinari Ogawa. Ogawa played all sorts of tricks to wind Yoshioka up, including goading him to get on to the apron, and then complaining to the ref when he did. The match was won by Kaito Kiyomiya defeating Simon Gotch. Afterwards, Chris Ridgeway got in the ring to try and pry Yuya Susumu off of Ogawa, he was kicked twice in the head by Seiki Yoshika.
After that, the two members of STINGER (former members perhaps as Tokyo Sports thinks they may have split) stood over the fallen champions and made belt motions. Backstage, Susumu said that they where STINGER, as in himself, Yoshioka and HAYATA. He also wondered why their opponents hadn't "shown anything yet…". Fans know from experience that the longer Yoshinari Ogawa is quiet, the worse his revenge will be.
Daisuke Harada deals with H.Y.O, Z-Brats not off the hook though
Daisuke Harada levelled things with H.Y.O by scoring the NOAH Junior Regulars one and only victory over Z-Brats at Yokohama Radiant Halls on the 14th. Throughout the match H.Y.O had been his usual irritating self by doing things such as rolling out of the ring and sitting on chairs in the audience, fanning himself on the electric fans, and even doing squats. H.Y.O is convinced that despite the result, he won the match, but Harada has hinted that it's not quite over with Z-Brats yet. As well as Z-Brats, Harada remains focused on holding the next N Innovation at Ryogoku, but he knows there are further issues to overcome, such as attendance. Sadly, the N Innovation was not sold out, with an attendance of 134.
EVENT RECAPS AND POST MATCH INTERVIEWS
N-Innovation (Saturday May 14th 2022, Yokohama Radiant Hall)
ELSEWHERE IN NOAH
– Poor YO-HEY had to wrestle the N Innovation match with partial sight, as he lost a contact lens.
– Following on from the success of the NOAH Junior Regulars Twitter Space talk, Kaito Kiyomiya and Yoshiki Inamura held their own impromptu session.
– Haoh has promised to be more "self assertive". Speaking into the camera, Tadasuke wondered why on earth he didn't do or say this in the NOAH Juniors.
– Kenoh tried some very hot noodles over on the "Kenoh Channel" 
– Junta Miyawaki had to tell Alejandro to duck down as he was blocking him when the NOAH Junior Regulars posed for a picture following Harada's defeat of H.Y.O
– Kenoh says he will be appearing at the Hana Kimura memorial not for himself, but to help her mother make sure that what happened to Hana, never happens to anyone else.
– The referees in Yokohama spent a lot of time picking up after the wrestlers; YO-HEY'S jacket shed fluff, Kaito Kiyomiya's sheds feathers and Atsushi Kotoge dropped his chain.
– The look on H.Y.O's face when Daisuke Harada threw his jacket at him!
CURRENT CHAMPIONS
THIS WEEK IN NOAH
Dream on 2022
Thursday, May 19th
Venue: Yokohama Radiant Hall
Broadcast: WrestleUniverse (18:00 JST)
Dream on 2022 (final night)
Saturday, May 21st
Venue: Ota Ward General Gymnasium (Keiji Mutoh returns)
Broadcast: WrestleUniverse & ABEMA (16:00 JST)
(English commentary is available)
Note about broadcasts
Unless you are living in Japan or have a VPN you know is compatible with ABEMA, please do not subscribe to the service. For fans living outside of Japan, a subscription to WrestleUniverse would be better as they show more NOAH shows than ABEMA, and usually the events get uploaded very quickly. ABEMA broadcasts are only in Japanese, you can only watch them live, and this is the only NOAH they show. They do not broadcast old shows as these belong to Samurai TV.
Birthdays & Anniversaries 
Monday 16th May: Hajime Ohara debut anniversary (18)
Tuesday 24th May: Daiki Inaba debut anniversary (9)
Tuesday 24th May: KENTA debut anniversary (22)
LINKS
Redefining the "ability to communicate", Kenoh's flaming kick at the press conference is a model for all NOAH wrestlers
"Surpassing the serious Yoshinari Ogawa", interview with Seiki Yoshioka ahead of the "Stinger Showdown" GHC Junior Tag Battle
"It is inevitable that I will become the GHC Heavyweight Champion" – signing ceremony with champion Shiozaki ahead of the GHC title match at the Saitama Super Arena main event
"Moss does not grow on a rolling stone" – handsome man Yoshinari Ogawa, pro wrestler biography series (article from 2002)
GIF taken from NOAH official YouTube & WrestleUniverse