Andrew's Judgmental Album Reviews: Snoop Dogg – B.O.D.R. (2022)
In celebration of the Super Bowl Halftime show, and a well-timed new release. Let's take the JAR doggy style and see what Snoop has now that he's Bacc On Death Row!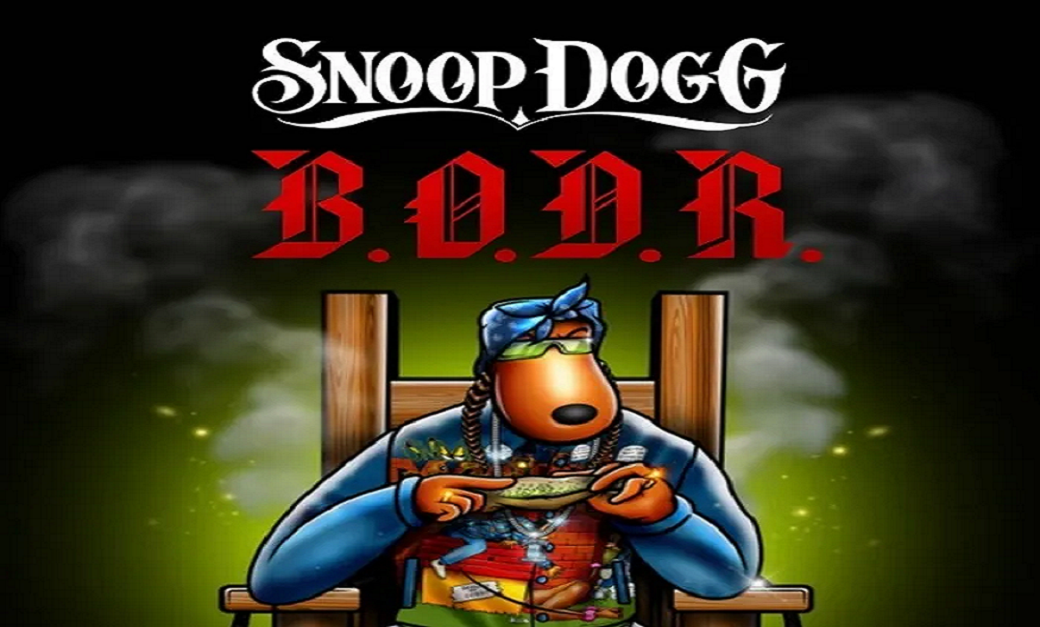 In celebration of the Super Bowl Halftime show, and a well-timed new release. Let's take the JAR doggy style and see what Snoop has now that he's Bacc On Death Row!
So who here has enjoyed the fact that many of our favorite artists from the 1900s (yes I worded it that way on purpose to feel old), have used quarantine to refine and push out some quality? Because I for one am always going into these albums with little to no expectations and coming out feeling like they recaptured a little magic.
Well, Snoop decided to purchase the Death Row Records label and relaunch it himself! So Death Row is back from the dead and we get Snoop's first Death Row album since Doggfather in 1996. Do we get classic Snoop, more recent Snoop, or something else? I'll be honest and admit I stopped following him as closely once he hit his head in Jamaica and became a Lion or something. So I'm coming at this with a low, but oddly fresh-ish perspective since Snoop Lion was like 10 years ago.
So let's get to it!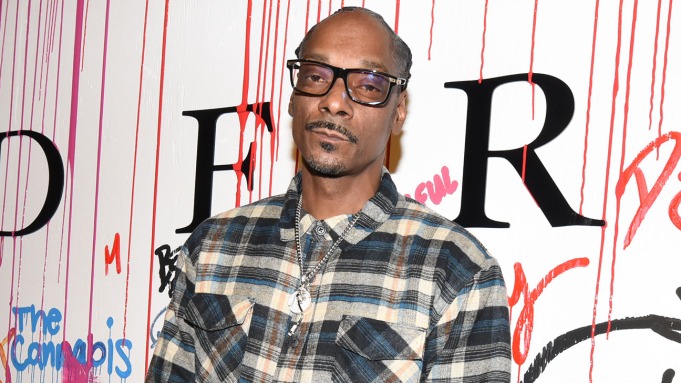 Artist: Snoop Dogg
Album: B.O.D.R. (2022)
Label: Death Row Records
Total Track Time: 53:10
Still Smokin starts with a little talking skit action about having a dream being back on Death Row, and then the song kicks in classic Death Row style. Perfect opening track to open the gimmick for the album. Gun Smoke starts with what sounds like paparazzi flash bulbs and just something short and simple to keep the framing going. The first track was like the context for the album, the second is basically the official intro song, and now we get rolling. Coming Back this starts with a throwback beat and has a nice little hook sung by October London with Snoop dripping that chronic flow. There's a level of just returning the block a different and more successful dude but still mostly the same person. It's really got a nice and borderline wholesome retro bounce. Sandwich Bag now this is that classic Motown bounce that old 90s rap used to throw behind great lines. This is a silky song, with a line that popped me hard, "Lookin' at life through a glass jar, cloudy vision, All I ever needed was one mic, Scottie Pippen". Not only is it fantastic word play, its crazy topical given Scottie's book promotion tour of trying to drum up unnecessary drama.
Conflicted oh well look at this, we got a feature with Nas. Nas kicks off the song cause they get off the jump with the chorus, and then Snoop takes the pass part way through the chorus and rides the rhythm through the verses. I'm a bit disappointed that Nas doesn't get a ton to say here, but the song is great. Solid flow, great references to old rappers and even older songs, like one like talks about needing a 'round the way girl and I'm like, 'Oh a little LL Cool J reference…okay…'. The lyrics aren't really deep, does slot nice into the gangster rap motif of West Coast versus East Coast. So solid though nothing profound. Daddy this is featuring someone named Emo Trap, which that name sounds more like tags on Pornhub than an artist, so let's see. Emo sounds like…every rapper nowadays, so it doesn't take away from the bounce, but it definitely makes it sound let's call it…"current". Really cool beat that has the drum machine doing like an 808 drum thing and it's really cool. Given the title we all know what this song is about, it's not layered or contextual. It's just a really cool banger for dancing or…well doing what the song is implying. Doggystylin' I'm really enjoying the pure old gangster flow to this album. It's just cool songs, great beats and cool wording. *NOTE remember what I put in italics with quotation marks it is direct lyrics from the song* "I got my mind on my money and my 9 on me, Don't try it, homie, last nigga tried, nigga died on me, Slide homie the MAC for niggas tryna ride on me, Five shots to the back of your hat (Homicide on me)" some really great lines here that reference his older stuff, murder was the case, and just a solid excerpt to show where this album seems to be living at.
Crip Ya Enthusiasm starts with a funny little spoken reference, the Curb Your Enthusiasm theme and then they flip the theme and he raps over this remixed Curb Your Enthusiasm beat. This is such a fantastic old Death Row rap formula, where they take something that shouldn't work and it's cool as hell. "You know I'm here with the weed smoke in the air", coupled with the beat, this song is just a fun time. Keep Pushing has Sleepy Brown & T.I., which works this since it's not quite a slow jam but it has this reminiscing wistful beat and vibe. So the message it positive about pushing through the bad shit in life, and it's really damn good. Being super carefree up to this point, this song could've been odd, but since the whole thing is a throwback/reminiscing album, a song to slow things down a little is perfect. House I Built this is that relaxed bop that Snoop made his name on; "Every beat I rapped on, that bitch was killed, Every brim I wore, that ho was tilt, I'm standin' tall like I'm walkin' on stilts, Aftermath on blast from the house I built, uh (Haha), And that's east to the west, right?, The niggas on my team, they say they livin' they best life, A drug dealer turned CEO, And I'ma show you how to get this dough", another simple few lines, but it's such a laid back straight facts delivery with that twinge of petty playfulness that is his wheelhouse. Outside the Box featuring Nate Dogg, which yes, he passed away over a decade ago, but I guess they had unreleased content or maybe threw a few things together for honestly, another solid hook. The song is more a little flaunting what he's becoming and challenging people to become and icon like him, in a fun way.
Jerseys in the Rafters oh look The Game is on this track. I thought he died or something…okay. The title is self-explanatory on the legendary aspect of Snoop's game. We even get some nice shade with The Game's line of, "Ayy, Dogg, get on the phone with Dre, tell Dre call Interscope", so the petty fun continues while Snoop just keeps reminding us that he had some weird periods in his career, but when he wants to put together some smooth stuff, it's silk. Pop Pop no lie, this isn't bad, but it definitely feels like one of those overly basic collab songs. DaBaby ain't the worst current artist, but this song feels lame and throwaway. Catch a Vibe the drum machine has more of this layered synthesizer effect through it. So it sounds a bit different than the rest of the album, but still works in that classic Death Row bounce, but with lyrics about Crypto and NFTs it's hella current. This is a damn nice generational fusion type of song.
It's In the Air a little David Ruffin reference and the sampled "It's in the air" – which just works great with the long drags and the puffs in the background talking about what we know it's talking about. A clean sounding bassline helps to slowly drive a really laid back drum kick and it's a damn good song to lay back and blaze to. Really perfect stuff. We Don't Gotta Worry No More another slower song and featured Wiz Khalifa. So while it's not bad and works fine in the chill approach of overcoming where they came from and not having to worry anymore…it feels lacking. Also I kinda hate the weird little chipmunk/baby voice thing in the background. Get This Dick WOW – this is hilarious. It opens sounding like a Jackson 5 romantic jam about coming over to get this dick. The dichotomy of that 70s R&B vibe with hilariously sophomoric lyrics helps this along wonderfully. Snoopy Don't Go this is great comedy again. It sort of sounds like Snoop is doing a Sammy Davis Jr impression as he literally sings in this song. It's just so awkward in a good way. Good fun, where he's talking about having to go and using all of the classic excuses for having to leave. Also in a perfect way to end things Snoop says this: "Yeah, if you wanna go to a record label where the executive producer is all in the videos, rappin', and dancin' – Come to Death Row" as a reference to Suge Knight's Source Awards speech in 1995.
I will be the first to admit, I didn't think that just because Snoop bought Death Row and was back, his sound would've transitioned back to that classic Snoop. But I'm pleasantly surprised to say the least. Aside from a couple songs that just didn't work for me, this really had that classic 90s rap feel. Definitely less of the aggressive gangster stuff and more on the chilled back territorial side of the game. Plus I really did get a kick out of a bunch of the references, and there's probably even more if I really go through lyrics again and what not. But this album, is awesome. Some of the collabs helped Snoop stay relevant in what's become of the rap game, while still proving who he is and his specific brand of Death Row checks those nostalgia boxes.
Fun album, a lot to unpack, and will probably be the first Snoop album in a long time to get more than one spin from me. Thank Christ Snoop Lion is over with, I was really concerned for his mental health at that time. Thought all the weed burned out too many synapses or something…
Final Judgment: 7.75/10
Bandwagon Nerds #175: Affleck is DC Done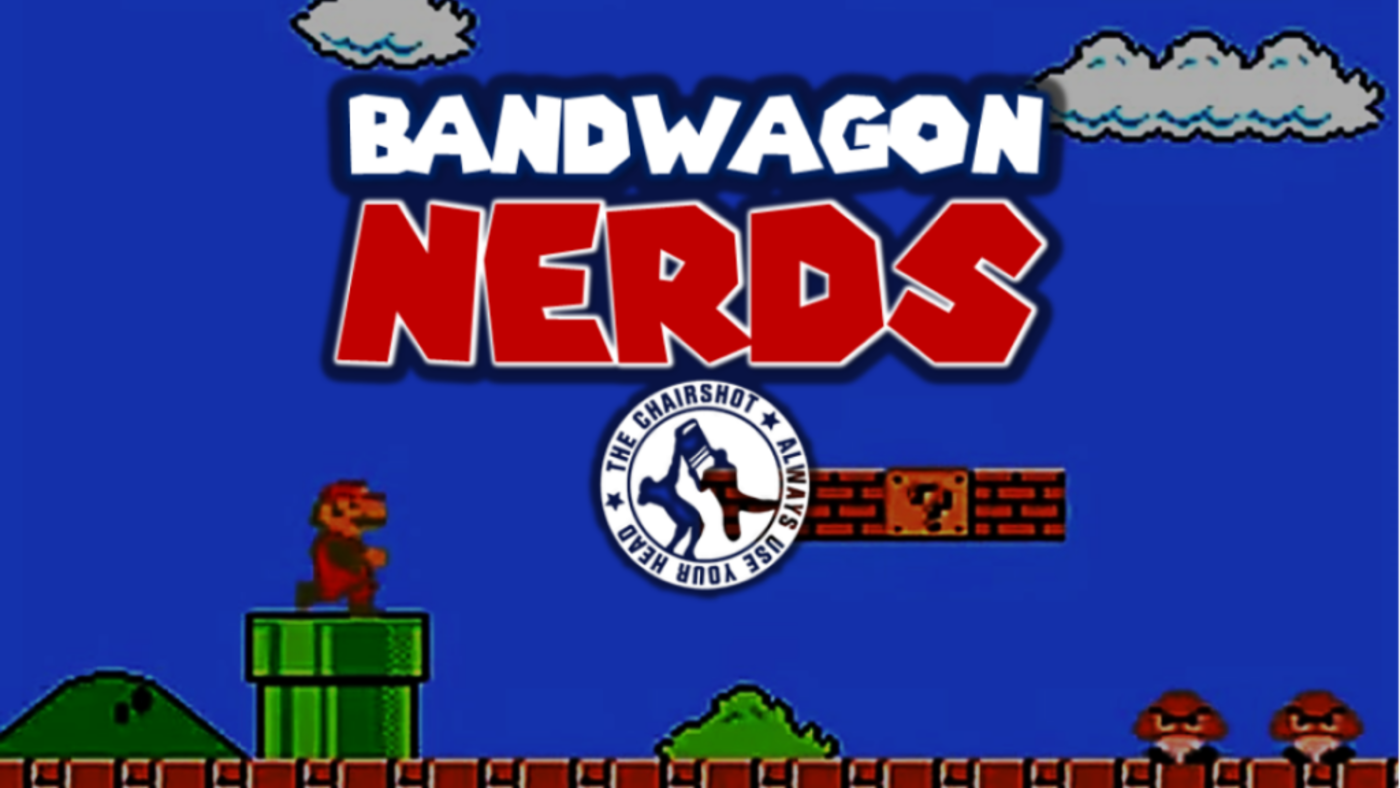 On this week's Bandwagon, Patrick, Tunney and Dave continue their coverage of The Mandalorian.  Why do the nerds think this episode may have been the best of season three so far?  Plus, the guys discuss tons of news around the Nerdosphere including the Oscars, The Last of Us and it's dynamic first season and why Ben Affleck says he is done with DC movies!
@WrestlngRealist

@AttitudeAgg
@itsReyCash
@PCTunney
@ViolentAesop
@therealcplatt
@ChairshotMedia
About Bandwagon Nerds
Join Patrick O'Dowd, David Ungar, PC Tunney and Rey Cash as they keep everyone up on all things nerd, and maybe add some new nerds along the way. It's the Bandwagon Nerds Podcast!
About the Chairshot Radio Network
Created in 2017, the Chairshot Radio Network presents you with the best in wrestling and wrestling crossover podcasts, including POD is WAR, Women's Wrestling Talk, The #Miranda Show, Badlands' Wrestling Mount Rushmores, The Outsider's Edge, DWI Podcast, Bandwagon Nerds, the Greg DeMarco Show, 3 Man Weave, Five Rounds, Turnbuckle Talk, Suwama's Station, The Reaction and more! You can find these great shows each week at theChairshot.com and through our distribution partners, including podcasting's most popular platforms.
---
The Chairshot Radio Network
Your home for the hardest hitting podcasts and radio shows!
Listen on your favorite platform!
iTunes  |  iHeart Radio  |  Google Play  |  Spotify
Listen, like, subscribe, and share!
---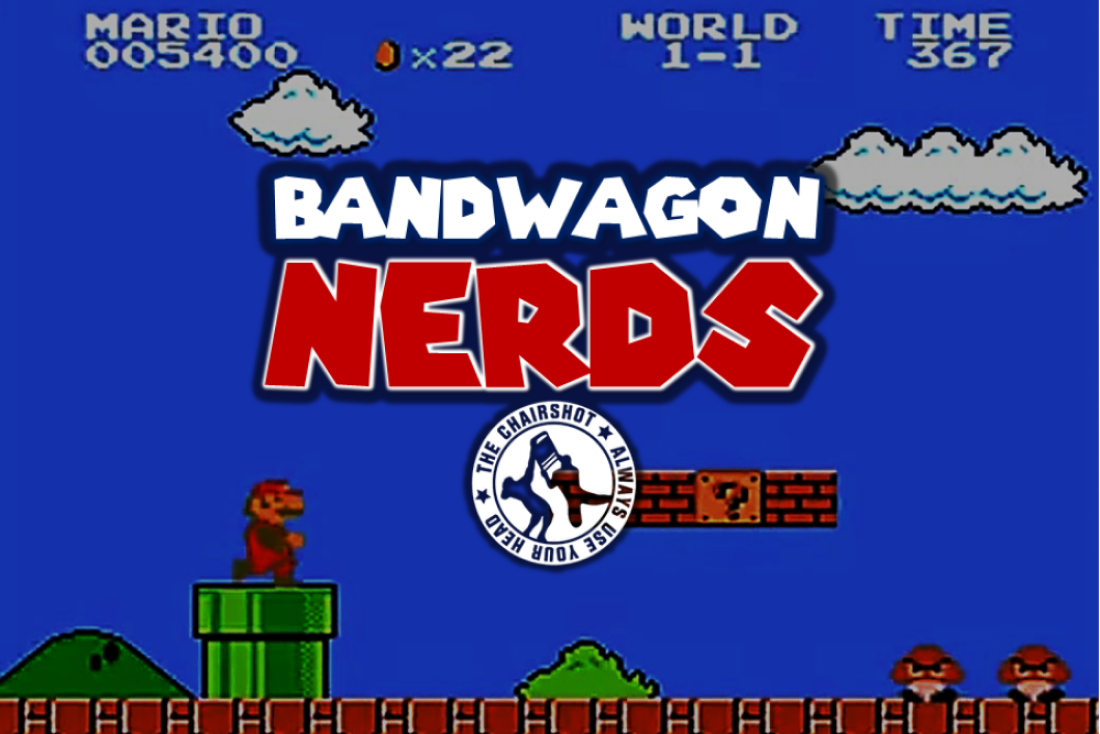 Talk the Kēki: Tokyo Revengers, Kubo Won't Let Me Be Invisible, More!
No breaks for Ethan and Mat this time, as we have another episode of Talk the Kēki!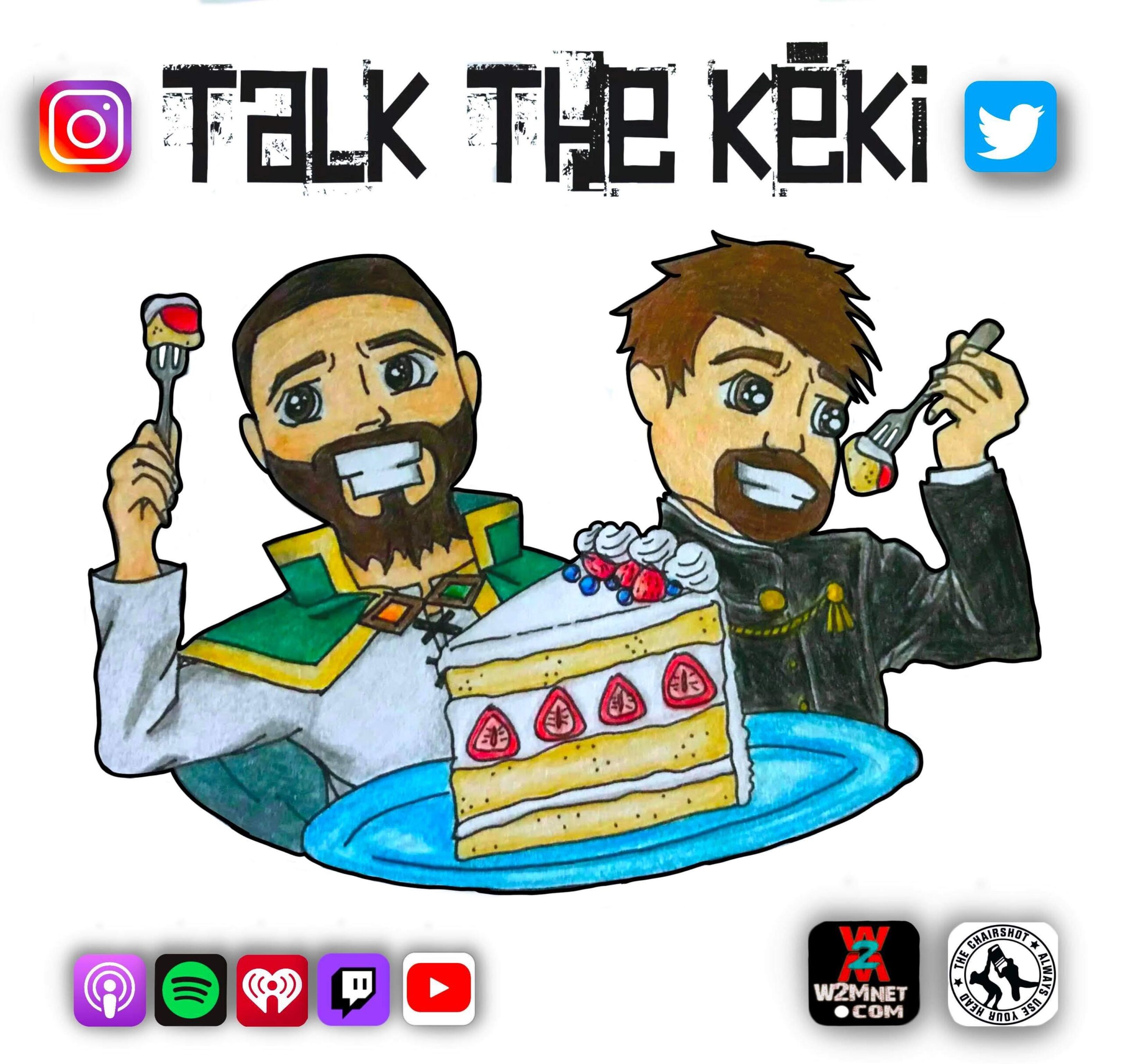 No breaks this time as we have another episode of Talk the Kēki! Join Mat and Ethan as they cover some news like the new season of Bottom-tier Character, Tomozaki-kun and other adaptations! Mat picks up the show, High Card while Ethan drops a show from his watchlist while slowly catching up on his backlog. They will also continue on with their seasonal reviews such as Tokyo Revengers, Kubo Won't Let me be Invisible, Buddy Daddies, Misfit of the Demon King Academy, Don't Toy with me, Miss. Nagatoro, and so much more!

Powered by RedCircle
About the Chairshot Radio Network
Launched in 2017, the Chairshot Radio Network presents you with the best in sports, entertainment, and sports entertainment. Wrestling and wrestling crossover podcasts + the most interesting content + the most engaging hosts = the most entertaining podcasts you'll find!
Featuring shows such as POD is WAR (sports, entertainment & sports entertainment) Bandwagon Nerds (entertainment & popular culture), The DWI Podcast (Drunk Wrestling Intellect), The Greg DeMarco Show (wrestling), The #Miranda Show (wrestling and entertainment), Hockey Talk (sports), THE 5×5 (pop culture), The Outsider's Edge (wrestling), Triple Grit Trivia (sports trivia), Down The Wire (Sports), Talk The Keki (Anime), The Mindless Wrestling Podcast (wrestling), Attitude Of Aggression/The Big Four (wrestling), and more!
---
The Chairshot Radio Network


Your home for the hardest hitting podcasts and radio shows!
Listen on your favorite platform!
iTunes  |  iHeart Radio  |  Google Play  |  Spotify
Listen, like, subscribe, and share!