POD is WAR & Peacemaker Review: Episode 7
We're almost done with Peacemaker! Only one more episode after this one, and things are starting to make sense! Get on the Peace Train.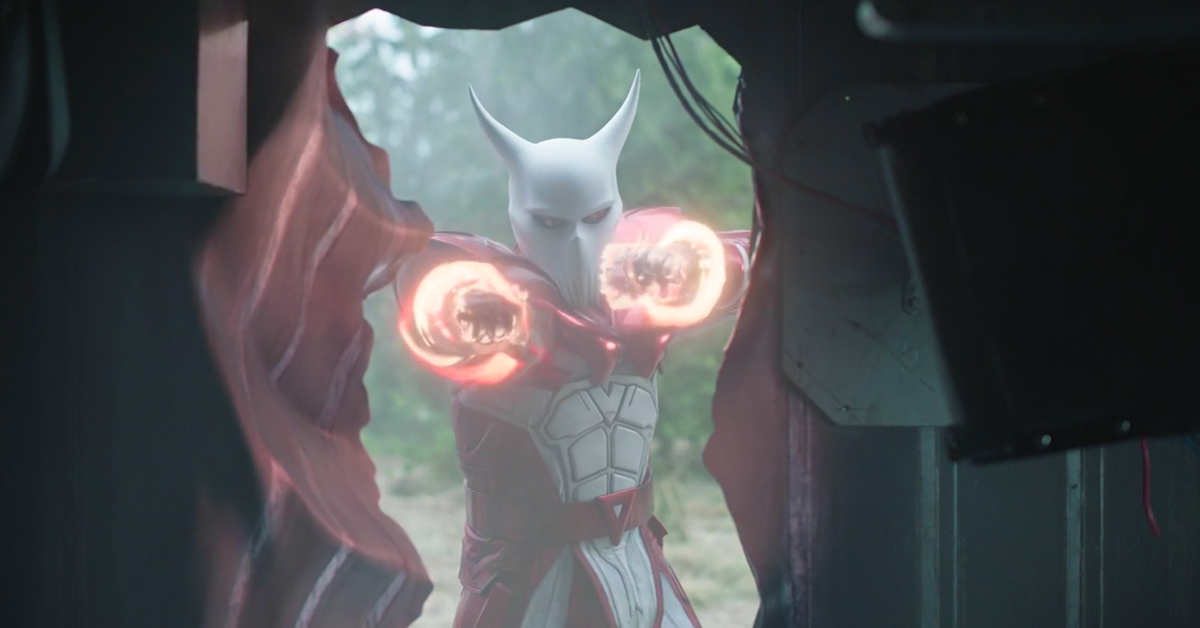 Well since the Bandwagon Nerds are buried in other shows, the tumultuous triple triad decided this show's title just goes too well with our show name. So as a cheap excuse for a literary reference, and to spread the good word of hair metal and John Cena, POD is WAR will be reviewing Peacemaker!
Show: Peacemaker
Streaming Service: HBO Max
IMDB: 9.1/10
Rotten Tomatoes: Critics – 95% / Audience – 88%
WAR & Peacemaker Review: Stop Dragon My Heart Around
Andrew: NOW we get an IMDB rating that I can understand. This was such a great episode that even though it was compact, hit numerous notes and even seemingly closed the loop on one of Peacemaker's main antagonists.
So the White Dragon is on the hunt with his Neo Nazi Scooby Doo gang! After busting through the truck with Peacemaker, Vigilante and Economos, Vigilante tries to distract them while Peacemaker figures out that his helmets have a tracking chip. So the Nazi gang literally goes on a chase around the woods thinking it's Peacemaker, when really they just tied a helmet to a raccoon (maybe a Rocket Raccoon reference).
Aside from the surprising indestructibility of Vigilante, the main point to this episode was to address the White Dragon trauma. We get the full flashback that Auggie apparently made Chris and Keith pit fight as kids, and Chris accidentally killed his brother because a bunch of morons were forcing them to fight for sport. So Auggie draped the murder of his brother around his neck like an albatross, and we can all see it's haunted Peacemaker throughout the series.
When push finally comes to shove, Peacemaker gets the best of the White Dragon thanks to assists from Vigilante, Eagley and Economos. Auggie is a piece of shit until he dies, basically telling Peacemaker he won't kill him because he's weak indoctrinated pussy in denial, and after a small hesitation, Peacemaker puts a bullet between Auggie's eyes.
With one major story arc settled – now we can focus on the Butterflies! Right? Oh yeah while Peacemaker was dealing with his past, Harcourt and Leota had trust issues left and right, Leota nearly leaves the team and Murn sacrifices himself for the greater good. So not only do we get emotional weight for Peacemaker, everyone is dealing with a lot.
The finale has a lot of expectation with how good everything else has been. Will the show stick the landing?
Andrew's Rating: 4.5/5
Adam: Starting off with by far the most awkward and somewhat distasteful beginning to the show, we get a flashback through Peacemaker's life, his brother's death and the outcome of what happened with the team and the diary comes.
Leota is trying to leave as Harcourt goes over to know what's going on. As Leota tells her everything from the diary, Waller being her mother and everything else, Goff's Butterflies come in to approach Murn. Harcourt and Leota hide as they take out Murn and kill the butterfly as they go and take care of transporting The Cow afterward. As this goes on, Economos, Vigilante and Peacemaker go out to take care of The Cow but get a road block in the way of a White Supremacy Dragon. That's right, due to the helmets, there is GPS Tracking to make sure he knows where Chris is at. That goes on and the other group has to deal with the return of Judomaster that surprisingly after a hard fight with Harcourt, Leota deals the final attack to take him down.
The guys are dealing with the Klan and being pretty handily in all honesty. All in all, as they fight them off, Chris is one on one with his Dad and Auggie keeps calling him a pussy that he won't kill him, Peacemaker does, saying that Auggie killed his brother and he gets a form of clarity through all of this as the group now meet back up and get the band together to take out The Cow together, under the leadership of Harcourt.
Adam's Rating: 4.5/5
PC Tunney: Maybe one day, Tunney will be able to type out a review. But until then, Andrew is Peacemaker, Adam is Vigilante and Tunney will remain Economos for talking through a microphone about what goes on. That's right Dye Beard, learn how to type.
Tunney's Rating: 4.33/5
Consensus POD is WAR on Peacemaker – Stop Dragon My Heart Around: 4.44/5
Bandwagon Nerds #175: Affleck is DC Done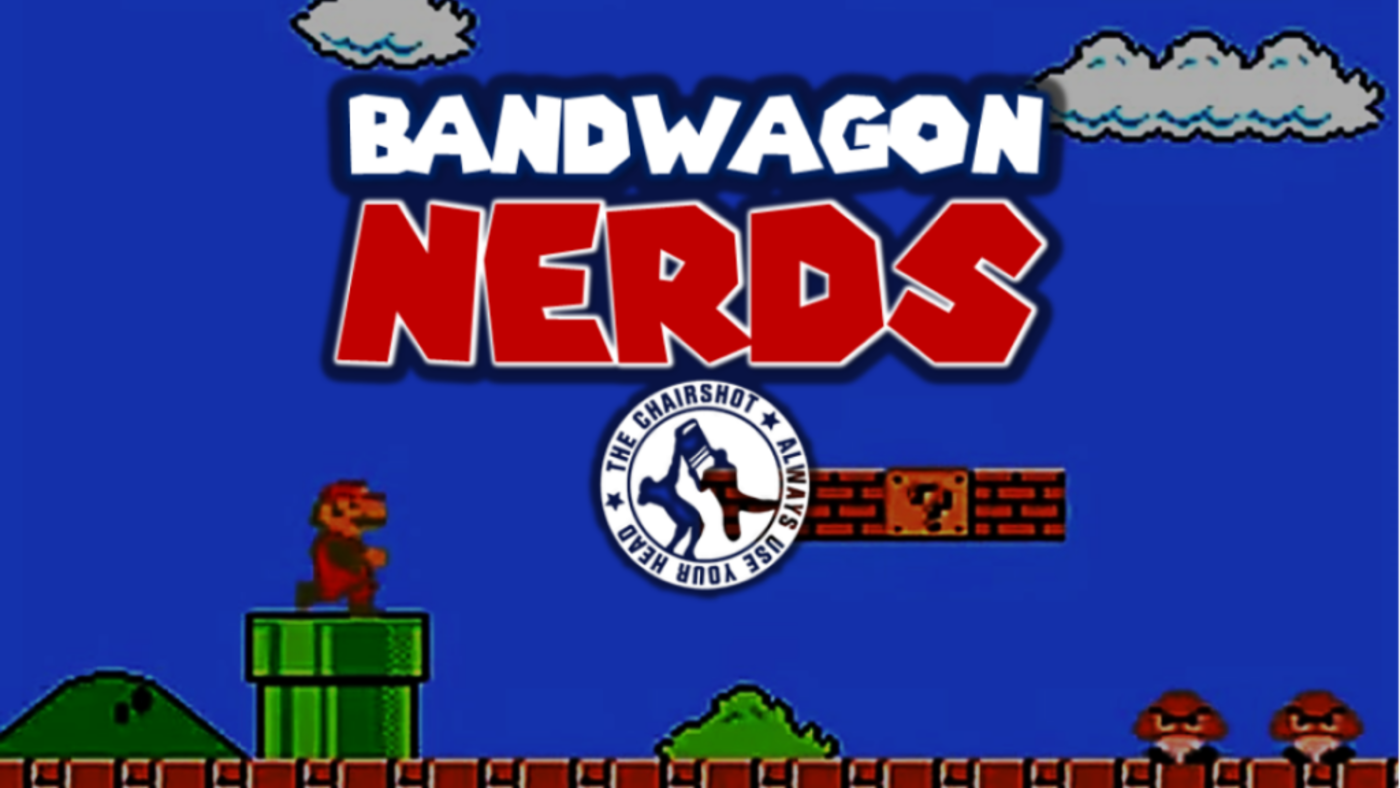 On this week's Bandwagon, Patrick, Tunney and Dave continue their coverage of The Mandalorian.  Why do the nerds think this episode may have been the best of season three so far?  Plus, the guys discuss tons of news around the Nerdosphere including the Oscars, The Last of Us and it's dynamic first season and why Ben Affleck says he is done with DC movies!
@WrestlngRealist

@AttitudeAgg
@itsReyCash
@PCTunney
@ViolentAesop
@therealcplatt
@ChairshotMedia
About Bandwagon Nerds
Join Patrick O'Dowd, David Ungar, PC Tunney and Rey Cash as they keep everyone up on all things nerd, and maybe add some new nerds along the way. It's the Bandwagon Nerds Podcast!
About the Chairshot Radio Network
Created in 2017, the Chairshot Radio Network presents you with the best in wrestling and wrestling crossover podcasts, including POD is WAR, Women's Wrestling Talk, The #Miranda Show, Badlands' Wrestling Mount Rushmores, The Outsider's Edge, DWI Podcast, Bandwagon Nerds, the Greg DeMarco Show, 3 Man Weave, Five Rounds, Turnbuckle Talk, Suwama's Station, The Reaction and more! You can find these great shows each week at theChairshot.com and through our distribution partners, including podcasting's most popular platforms.
---
The Chairshot Radio Network
Your home for the hardest hitting podcasts and radio shows!
Listen on your favorite platform!
iTunes  |  iHeart Radio  |  Google Play  |  Spotify
Listen, like, subscribe, and share!
---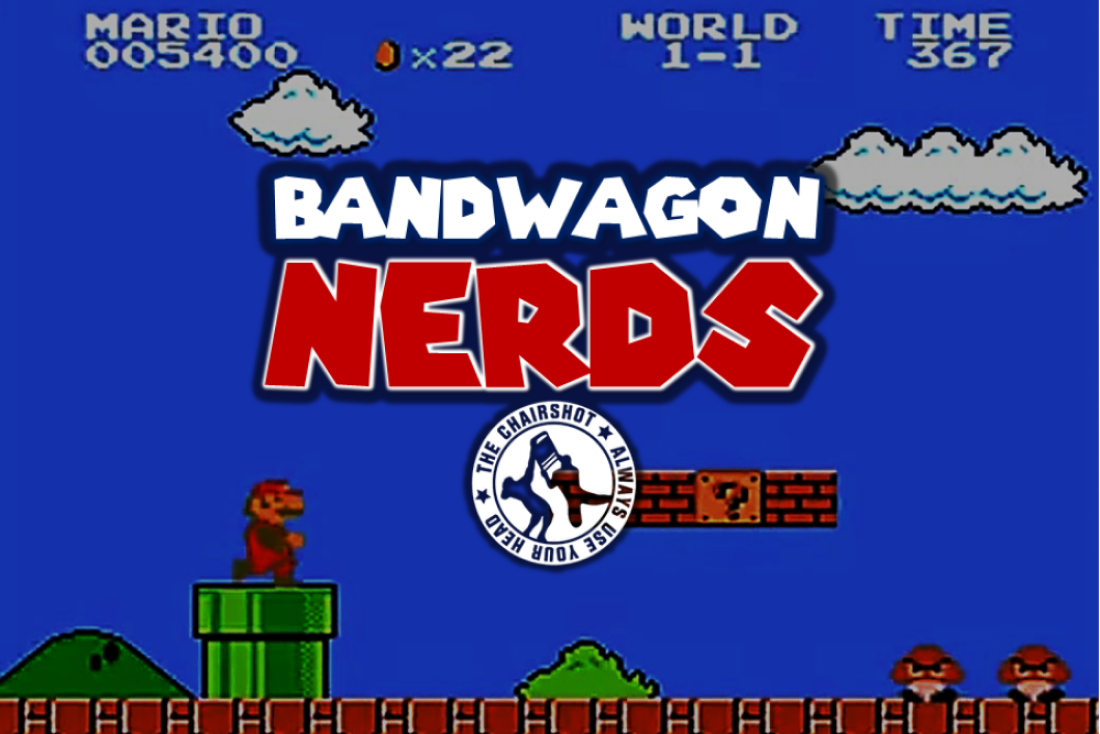 Talk the Kēki: Tokyo Revengers, Kubo Won't Let Me Be Invisible, More!
No breaks for Ethan and Mat this time, as we have another episode of Talk the Kēki!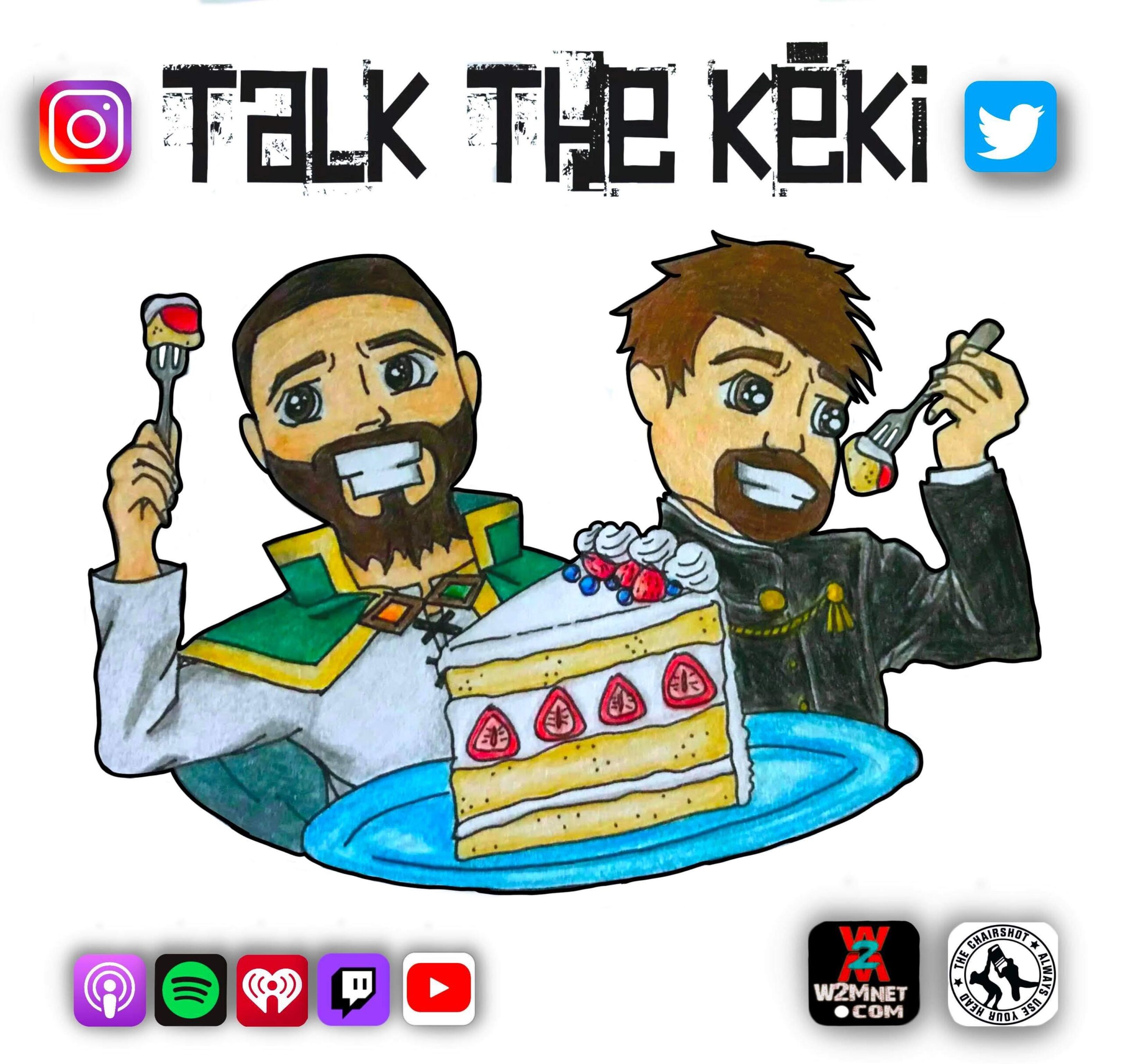 No breaks this time as we have another episode of Talk the Kēki! Join Mat and Ethan as they cover some news like the new season of Bottom-tier Character, Tomozaki-kun and other adaptations! Mat picks up the show, High Card while Ethan drops a show from his watchlist while slowly catching up on his backlog. They will also continue on with their seasonal reviews such as Tokyo Revengers, Kubo Won't Let me be Invisible, Buddy Daddies, Misfit of the Demon King Academy, Don't Toy with me, Miss. Nagatoro, and so much more!

Powered by RedCircle
About the Chairshot Radio Network
Launched in 2017, the Chairshot Radio Network presents you with the best in sports, entertainment, and sports entertainment. Wrestling and wrestling crossover podcasts + the most interesting content + the most engaging hosts = the most entertaining podcasts you'll find!
Featuring shows such as POD is WAR (sports, entertainment & sports entertainment) Bandwagon Nerds (entertainment & popular culture), The DWI Podcast (Drunk Wrestling Intellect), The Greg DeMarco Show (wrestling), The #Miranda Show (wrestling and entertainment), Hockey Talk (sports), THE 5×5 (pop culture), The Outsider's Edge (wrestling), Triple Grit Trivia (sports trivia), Down The Wire (Sports), Talk The Keki (Anime), The Mindless Wrestling Podcast (wrestling), Attitude Of Aggression/The Big Four (wrestling), and more!
---
The Chairshot Radio Network


Your home for the hardest hitting podcasts and radio shows!
Listen on your favorite platform!
iTunes  |  iHeart Radio  |  Google Play  |  Spotify
Listen, like, subscribe, and share!