Andrew's Judgmental Album Reviews: Billy Talent – Crisis of Faith (2022)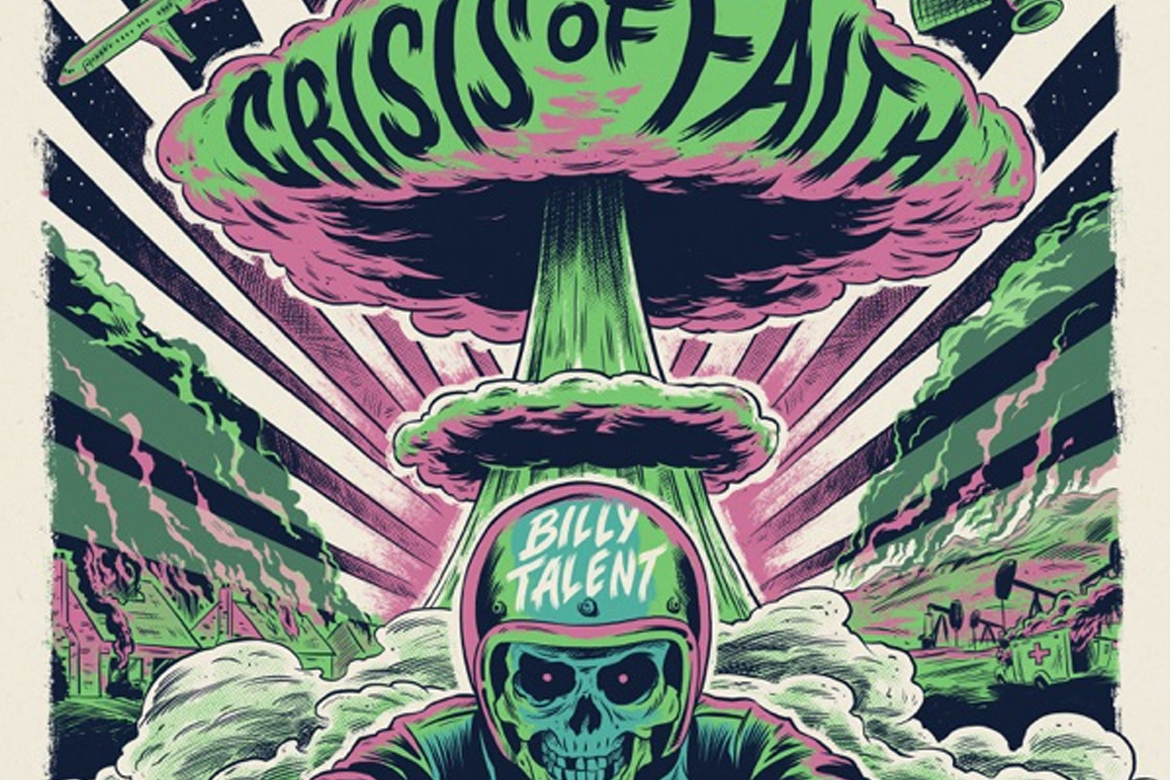 As we have learned with some of these reviews…it's YouTube's fault; this is no different. Once again I'm minding my own business and I get a few recommendations for Billy Talent songs. The more I listen, the more I'm intrigued. Billy Talent is a Canadian Rock band that started as Pezz in the 90s as a Punk band. They changed their name by 2000 because there was an American band with the same name who held the international rights to it since the 80s.
This is marginally important context since starting with the raw underground Punk/Skater kind of flair of the 90s, it influenced a lot of their general sound. It's evolved and got more progressive as they've gotten older, but that 'devil may care' kind of attitude is usual noticeable in a few songs. Speaking of evolution, this album is 6 years removed from their last venture. A few of the singles have been released during the pandemic to keep the new music flowing and their name out there, but it's an awfully large gap in albums. Let's see how this one sounds!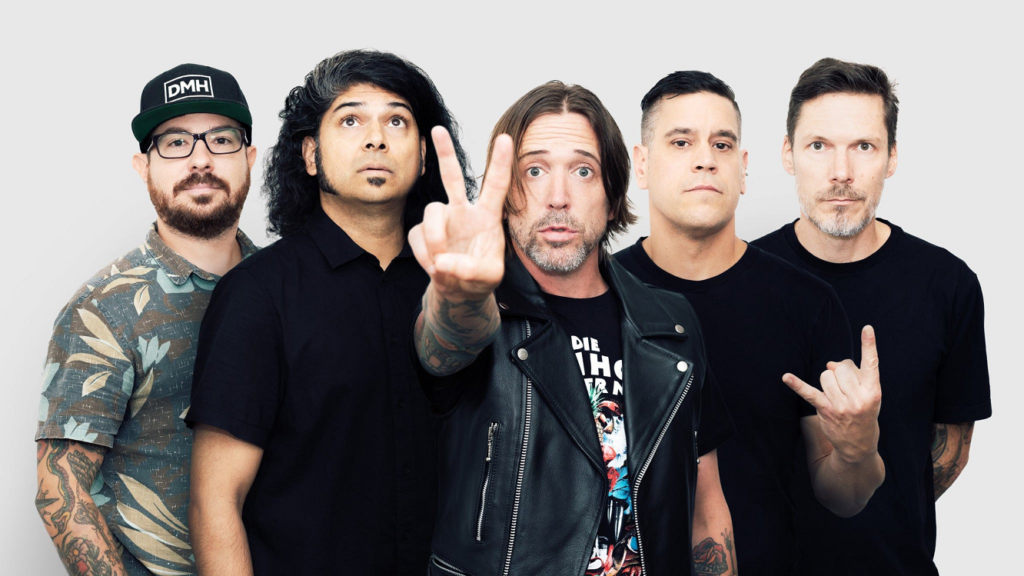 Artist: Billy Talent
Album: Crisis of Faith (2022)
Label: Spinefarm
Total Track Time: 36:45
Forgiveness I+II immediately hits with a bit of a Muse vibe. The lyrics are interesting with the chorus starting with; "I scream at the stars, but nobody's listening, Searching for the end, But the journey's the reason for existence". There's a bit of a break after the first chorus reprise that really gives more of Dream Theater thoughts with how everything is deliberate, spacey sounding and yet intricate. We start going into what I'm guessing is the part 2 of I+II, and it has this listing through space vibe as we get a nice horn section moment. Again, super Dream Theater-esque, but really somber and nice. Also staying within that progressive space travel sound very naturally. This is not how I expected them to open the album, but it's a damn masterwork. Reckless Paradise okay now this is more what I expected (and it was a single from a few years ago). This definitely takes from the Skater Punk musical influence, and is very much topical for what's happened last few years. "Your thoughts and prayers can't fix the pain" is a great shot at all the Twitter and Facebook imbeciles who think adding a background is support or 'Ts & Ps' do anything beyond making you feel better about yourself. Also discussing deception in media and finding truth between lies is paramount in making decisions in today's age. This song just hits a lot of solid topics, in a fast paced, Tony Hawk's Pro Skater kind of way.
I Beg to Differ (This Will Get Better) is insanely cliché. Now it's not done poorly, it's just a very radio rock/positive message song. Hell the best way I can equate this, is it sounds like the opening to a really cheesy dramatic romance anime. Which also explains why a buddy of mine referred to Billy Talent as "the closest thing the West has to an anime opening band". SO if you like that type of thing…sure, but I don't need the 7000th "this will get better" song because personal struggle or the current pandemic.  The Wolf now the general feeling of the song is distraught and dark, because it's about terminal illness, basically using the wolf as the metaphor for death. A little research leads people to believe this also was inspired by the passing of Gord Downie (frontman of the Tragically Hip), which was a giant loss for Canadian music. To put it into perspective, the last concert the Tragically Hip did, was viewed by roughly 1/3rd of Canada. Could you imagine getting 1/3rd of Americans to care about anything THAT much, much less simultaneously? Exactly, so while the song isn't a progressive goldmine, it's heartfelt, comes from loss and puts things into a language that most of us should be able to understand, or sadly, eventually will.
Reactor is a song about rising up against oppression. Reactors overloading makes sense for the feeling that many have had, and still have, since so much came to a head the last few years. Racism, nationalism, tribalism in many forms, it's all encompassed in the song about being done with the bullshit. The fact that it's not fast paced or attacking actually supports the way people have wanted these issues to be perceived. It's not about the anger, the fires or riots – it's about being treated like you're not less then. While the song itself is a little bland, the overall message is worth the listen. Judged holy Black Flag influence! The song punches you in the face lyrically, "Goddamned motherfucker with that old-world plan, I swear some day, we'll be rid of your Klan, Your hateful rhetoric is so care-free, Why can't you see what it feels like to be", and it just continues with the classic Punk attack. Short, quick and to the point, with the political flair…damn good Punk. Hanging Out With All the Wrong People musically it reminds me of Cake or Fastball. It's just an amusing little rocking song that goes over different situations of hanging out with the wrong people. If you like a little tongue in cheek/corny situational humor stories told through the song, this is gonna be right up your alley. It reminds me of the late 90s and alternative rock, so I'm not mad at it.
End of Me -OHHH- this is why YouTube told me to listen to this band. Rivers Cuomo is featured on this song, and with the Weezer kick I've been on the last year or so, I can see how YouTube did the math here. This definitely has that Pinkerton vibe, and the lyrics are gorgeous on this song. "I see you making all the same mistakеs, Try to help but you throw it back into my face, You quit your job, say your life's so hard, But you can't pay for dinnеr with the victim card", this is just a wonderful line. The song is all about trying to help out a friend who is just resistant to change. Either some kind of addiction, victim complex, complacency, the chorus of "I wanna get closer to you, But how am I supposed to get through?, Keep putting out fires but the flames get higher" I find completely relatable, and I feel others will as well. Really damn good song, and adds to the flavor profile of this album without sounding out of place. One Less Problem my biggest issue with this song isn't even the song's fault. It's decent if not too radio friendly, and I kind of like the fact the instrumentation is upbeat and driving while the lyrics are oddly bleak. But it's just another song either about the pandemic or struggle that people faced in the last few years; and I think I'm at my saturation point with songs about "wanting to wake up to one less problem".
For You again with the anime song vibe, but this time more of the ending song. Lyrically it's about love and the music isn't offensive, but God it's just feels like mass marketed fluff. So I guess it's not bad if you can control your gag reflex, but it's not evocative or worth more than one listen unless you are the type to like sappy stuff. Then buy your Kleenex and enjoy.
Now this album I can confidently say was generally enjoyable. It's not their more raw Ska/Skater/Punk vibe of music, but for an album that is more…how did my one friend put it… "Dad Rock", it's not a bad album. Now there are songs that need a kick in the ass to be less boring, sure. But music is a cathartic process, and the problem with not releasing an album for 6 years, a lot of the topics they finally get to touch on, have been done many times. So ear fatigue is real, and any more "life is hard" or "this pandemic gave me depression" kind of songs are going to drive me up a wall unless the approach is clever or unique.
All that said, given the fact that in one incarnation or the other, they've been a band for nearly 30 years, this is still solid. It was also nice to hear that they can still pull off an angry Punk song when necessary and they haven't let age dull their tongues. Pretty damn good if this is your style of music.
Final Judgment: 6.825/10
Bandwagon Nerds #175: Affleck is DC Done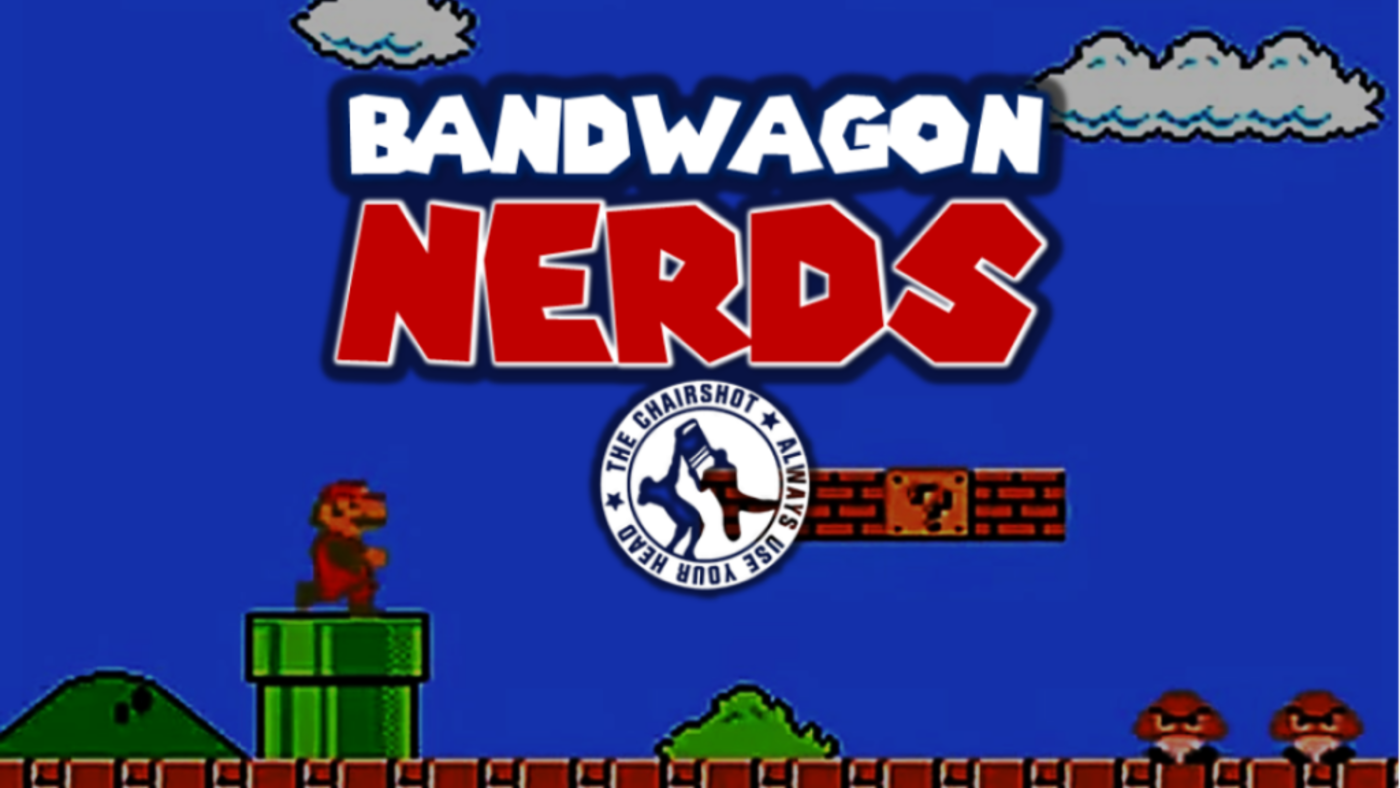 On this week's Bandwagon, Patrick, Tunney and Dave continue their coverage of The Mandalorian.  Why do the nerds think this episode may have been the best of season three so far?  Plus, the guys discuss tons of news around the Nerdosphere including the Oscars, The Last of Us and it's dynamic first season and why Ben Affleck says he is done with DC movies!
@WrestlngRealist

@AttitudeAgg
@itsReyCash
@PCTunney
@ViolentAesop
@therealcplatt
@ChairshotMedia
About Bandwagon Nerds
Join Patrick O'Dowd, David Ungar, PC Tunney and Rey Cash as they keep everyone up on all things nerd, and maybe add some new nerds along the way. It's the Bandwagon Nerds Podcast!
About the Chairshot Radio Network
Created in 2017, the Chairshot Radio Network presents you with the best in wrestling and wrestling crossover podcasts, including POD is WAR, Women's Wrestling Talk, The #Miranda Show, Badlands' Wrestling Mount Rushmores, The Outsider's Edge, DWI Podcast, Bandwagon Nerds, the Greg DeMarco Show, 3 Man Weave, Five Rounds, Turnbuckle Talk, Suwama's Station, The Reaction and more! You can find these great shows each week at theChairshot.com and through our distribution partners, including podcasting's most popular platforms.
---
The Chairshot Radio Network
Your home for the hardest hitting podcasts and radio shows!
Listen on your favorite platform!
iTunes  |  iHeart Radio  |  Google Play  |  Spotify
Listen, like, subscribe, and share!
---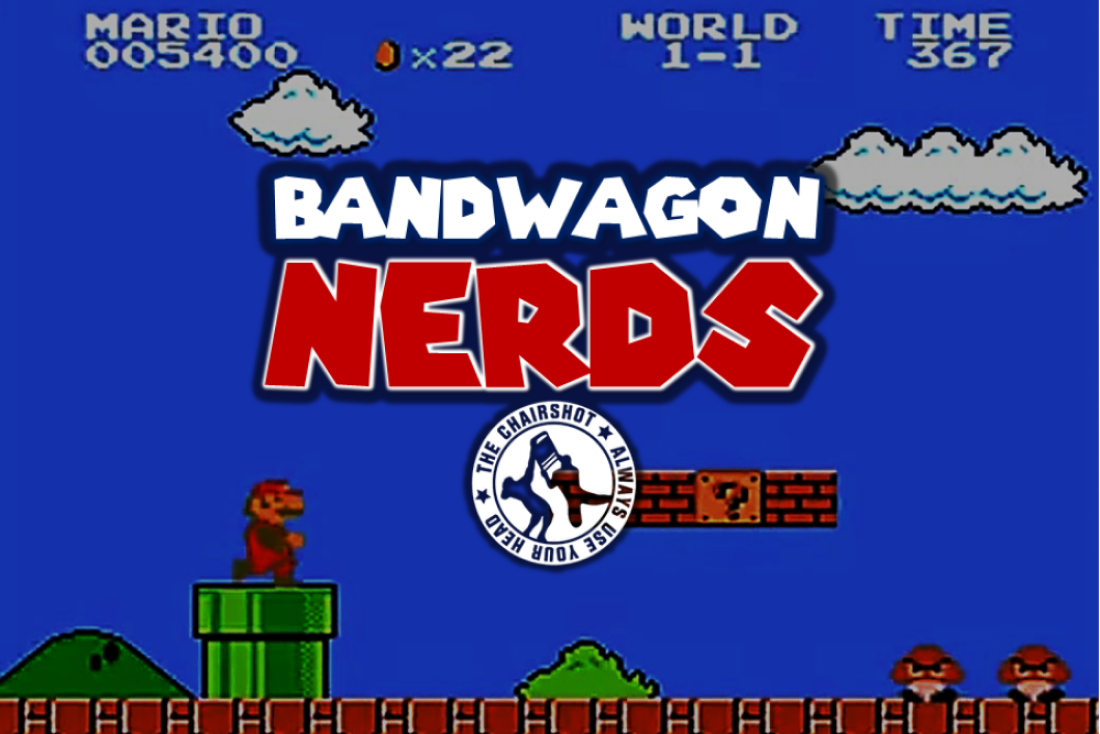 Talk the Kēki: Tokyo Revengers, Kubo Won't Let Me Be Invisible, More!
No breaks for Ethan and Mat this time, as we have another episode of Talk the Kēki!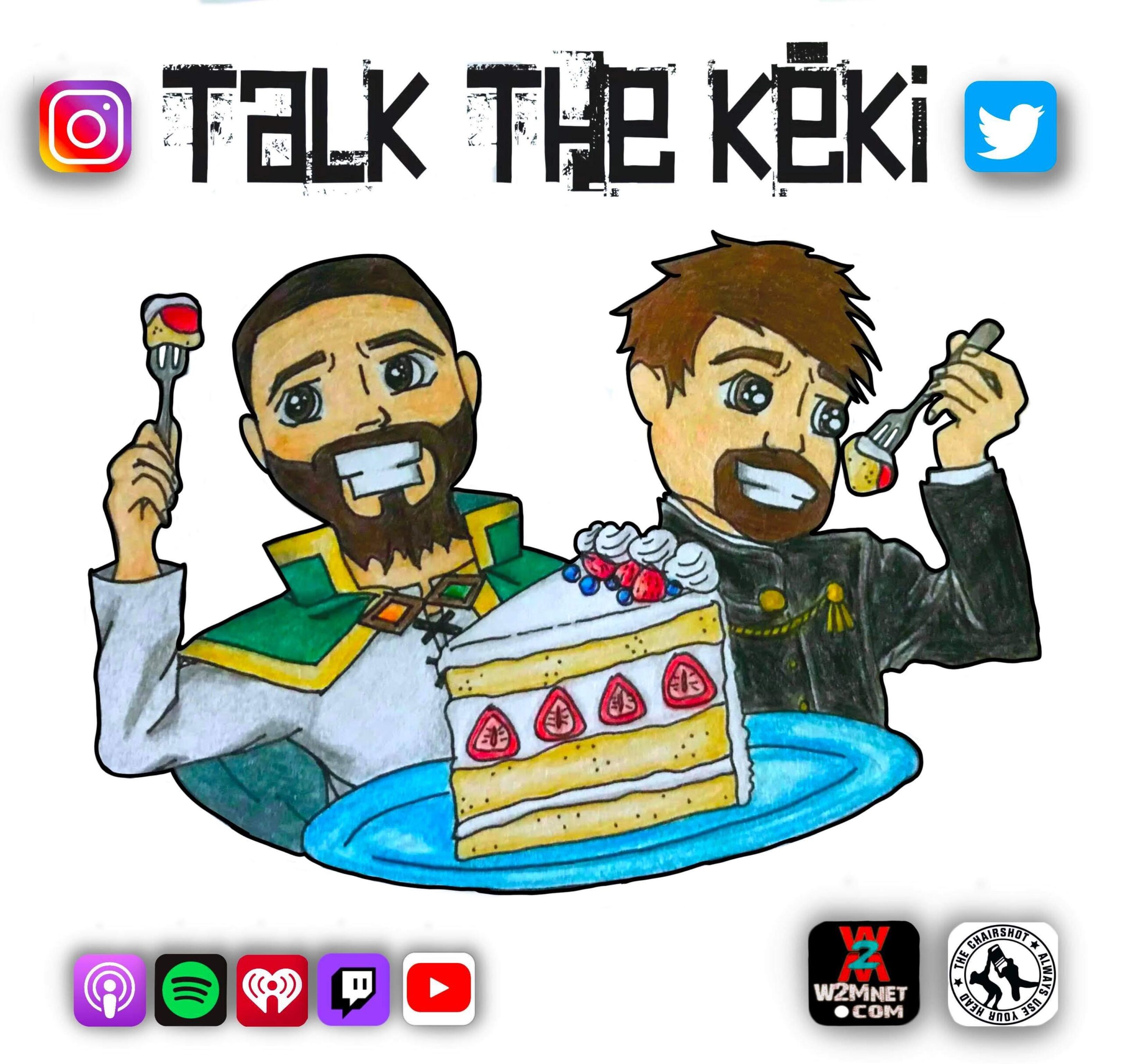 No breaks this time as we have another episode of Talk the Kēki! Join Mat and Ethan as they cover some news like the new season of Bottom-tier Character, Tomozaki-kun and other adaptations! Mat picks up the show, High Card while Ethan drops a show from his watchlist while slowly catching up on his backlog. They will also continue on with their seasonal reviews such as Tokyo Revengers, Kubo Won't Let me be Invisible, Buddy Daddies, Misfit of the Demon King Academy, Don't Toy with me, Miss. Nagatoro, and so much more!

Powered by RedCircle
About the Chairshot Radio Network
Launched in 2017, the Chairshot Radio Network presents you with the best in sports, entertainment, and sports entertainment. Wrestling and wrestling crossover podcasts + the most interesting content + the most engaging hosts = the most entertaining podcasts you'll find!
Featuring shows such as POD is WAR (sports, entertainment & sports entertainment) Bandwagon Nerds (entertainment & popular culture), The DWI Podcast (Drunk Wrestling Intellect), The Greg DeMarco Show (wrestling), The #Miranda Show (wrestling and entertainment), Hockey Talk (sports), THE 5×5 (pop culture), The Outsider's Edge (wrestling), Triple Grit Trivia (sports trivia), Down The Wire (Sports), Talk The Keki (Anime), The Mindless Wrestling Podcast (wrestling), Attitude Of Aggression/The Big Four (wrestling), and more!
---
The Chairshot Radio Network


Your home for the hardest hitting podcasts and radio shows!
Listen on your favorite platform!
iTunes  |  iHeart Radio  |  Google Play  |  Spotify
Listen, like, subscribe, and share!