Mitchell's Hyrule Puro-Resu News Report! (3/23/22)
The rest of the Anniversary card is coming together!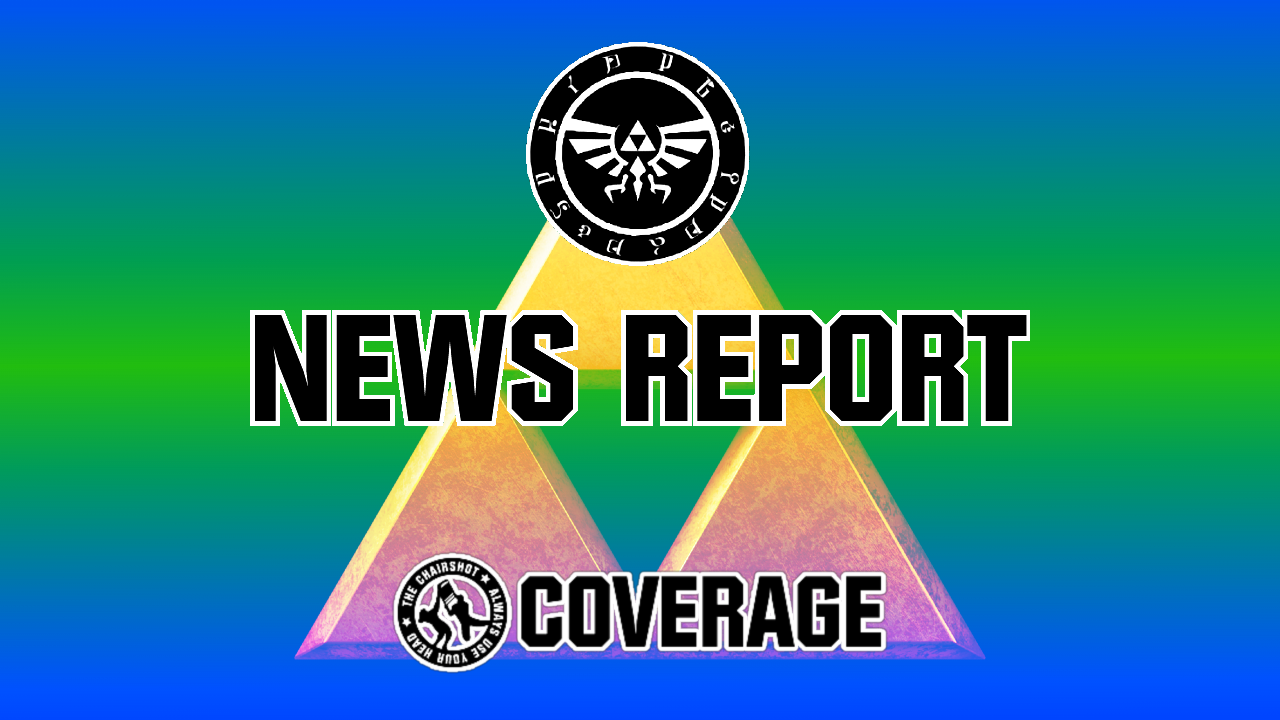 This isn't a joke, HPW solidifies the rest of April 1st!
We know the HPW Triforce Tournament Finals are set, but there's still so much to the anniversary show! Death Mountain and Termina titles get contenders!
HPW hears from Tali and Shabonne.
They stand by a podium, and of course the HPW Death Mountain Champion stands on the spot for first place. Shabonne says, "Sav'saaba, vai and voe around the world. HPW Management respectfully and appropriately asked the Dame of the Dunes who she would like to defend her title against now that the Triforce Tournament is basically over. Tali and I discussed it, and we found the best way to determine that is how Tali earned this title: a ladder match! Four contenders will battle and climb to earn their shot at The Dame. But how will we decide those contenders? Well, that's why we're here!"
Shabonne has the camera pan over to a lottery drum and it is pretty obvious how they're going to determine this. Shabonne grabs the handle and spins it around and around. Tali hops down off the podium to reach inside and pull out a ball. "The first contender," Shabonne says as Tali shows her the ball, "Rosso! The Sage of Fire, that's a legit name." Shabonne closes the drum and has it go around again. Tali pulls out another ball for another name. "Volga! Dragon Knight, Dark Forces, a pretty good one right there." They go a third time around and… "WHOA! Yes! Nabooru! Legend! Much respect! Personal favorite right there."
The drum spins a fourth and final time around, and… "Torb- Turb? Turbo? Who the heck is Torbevito? Well, whoever you are, you're really lucky to even be in this match. So there you have it! That is your Fatal 4 Ladder Match to name a #1 contender to the Death Mountain title! Good luck to you all on April 1st!"
HPW holds a contract signing at their headquarters.
King Nicolas Foolyere sits with Osphala and Igos du Ikana, with the Ikana Royal Family behind Igos, at a table. Foolyere thanks them all for coming and hopes not to take too much of their time. It was just a few days ago at the Deplian Badlands, Fin Balure told Igos to sort this out with Osphala, and so here's how they're going to sort it out: a #1 contender's match between the former champions at the Triforce Anniversary Show. Osphala says that's simple enough. He'll beat Igos again and get his rematch with Fin. Osphala signs his part and then slides the contract to Igos. Igos picks up the pen while staring Osphala down and chuckles.
"Simple, you say. Nothing is simple when it comes to Termina. The shortest distance between any two points may be a straight line, but that doesn't make it simple. You will learn that soon enough." Igos then signs the contract and passes it to Foolyere. Foolyere thanks them as they all get up. Igos has the Ikana Royal Family stay put. "To make things more agreeable to you, Mr. Osphala, I will have my royal family stay away from the ring. I will defeat you by myself, and then there will be no excuses. That much is simple." The IRF leave, but will Igos leave Central Hyrule the new #1 contender to the Termina title?
But wait! There's still more!
As a special exhibition match, the UnderWorld Order is going to take on the HPW Triforce and Goddess Champions! Death Sword, Gomess and Hollywood ReDead take on Link, Zelda, and a partner of their choosing! Who will join the Hero and Princess of Hyrule against the spookiest trio in Hyrule?
---
My Thoughts:
More action for April 1st! And it seems pretty simple. Had to come up with more for the other titles in the company, so here it is. And as for that last match, I just didn't want the uWo to fall away to obscurity. Plus, we can't have Link and Zelda taking too much time off, they're the top champions.
Bandwagon Nerds #175: Affleck is DC Done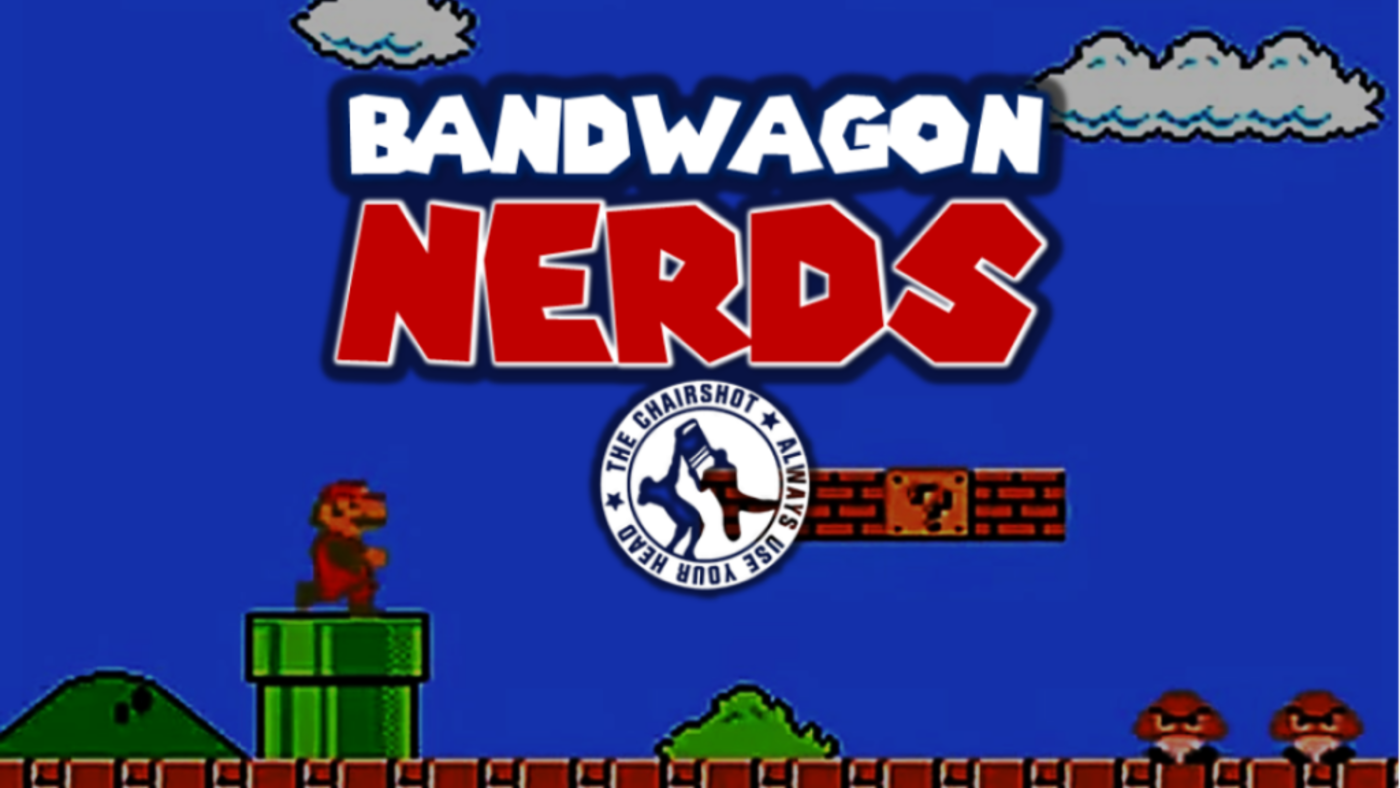 On this week's Bandwagon, Patrick, Tunney and Dave continue their coverage of The Mandalorian.  Why do the nerds think this episode may have been the best of season three so far?  Plus, the guys discuss tons of news around the Nerdosphere including the Oscars, The Last of Us and it's dynamic first season and why Ben Affleck says he is done with DC movies!
@WrestlngRealist

@AttitudeAgg
@itsReyCash
@PCTunney
@ViolentAesop
@therealcplatt
@ChairshotMedia
About Bandwagon Nerds
Join Patrick O'Dowd, David Ungar, PC Tunney and Rey Cash as they keep everyone up on all things nerd, and maybe add some new nerds along the way. It's the Bandwagon Nerds Podcast!
About the Chairshot Radio Network
Created in 2017, the Chairshot Radio Network presents you with the best in wrestling and wrestling crossover podcasts, including POD is WAR, Women's Wrestling Talk, The #Miranda Show, Badlands' Wrestling Mount Rushmores, The Outsider's Edge, DWI Podcast, Bandwagon Nerds, the Greg DeMarco Show, 3 Man Weave, Five Rounds, Turnbuckle Talk, Suwama's Station, The Reaction and more! You can find these great shows each week at theChairshot.com and through our distribution partners, including podcasting's most popular platforms.
---
The Chairshot Radio Network
Your home for the hardest hitting podcasts and radio shows!
Listen on your favorite platform!
iTunes  |  iHeart Radio  |  Google Play  |  Spotify
Listen, like, subscribe, and share!
---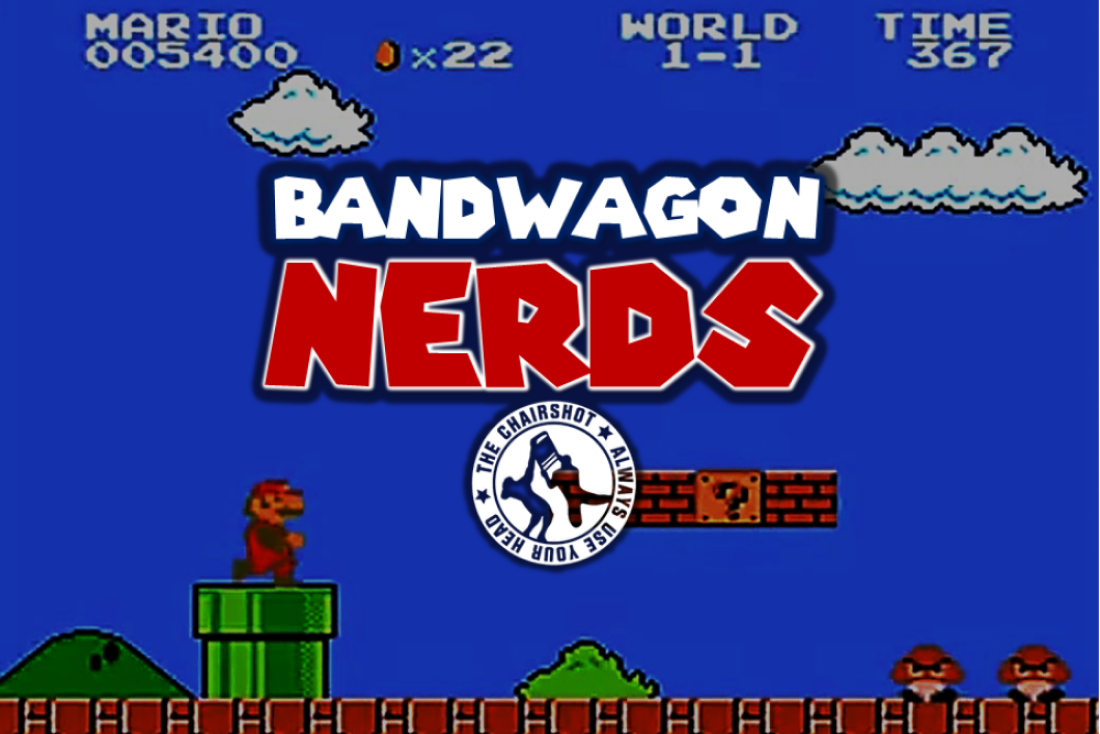 Talk the Kēki: Tokyo Revengers, Kubo Won't Let Me Be Invisible, More!
No breaks for Ethan and Mat this time, as we have another episode of Talk the Kēki!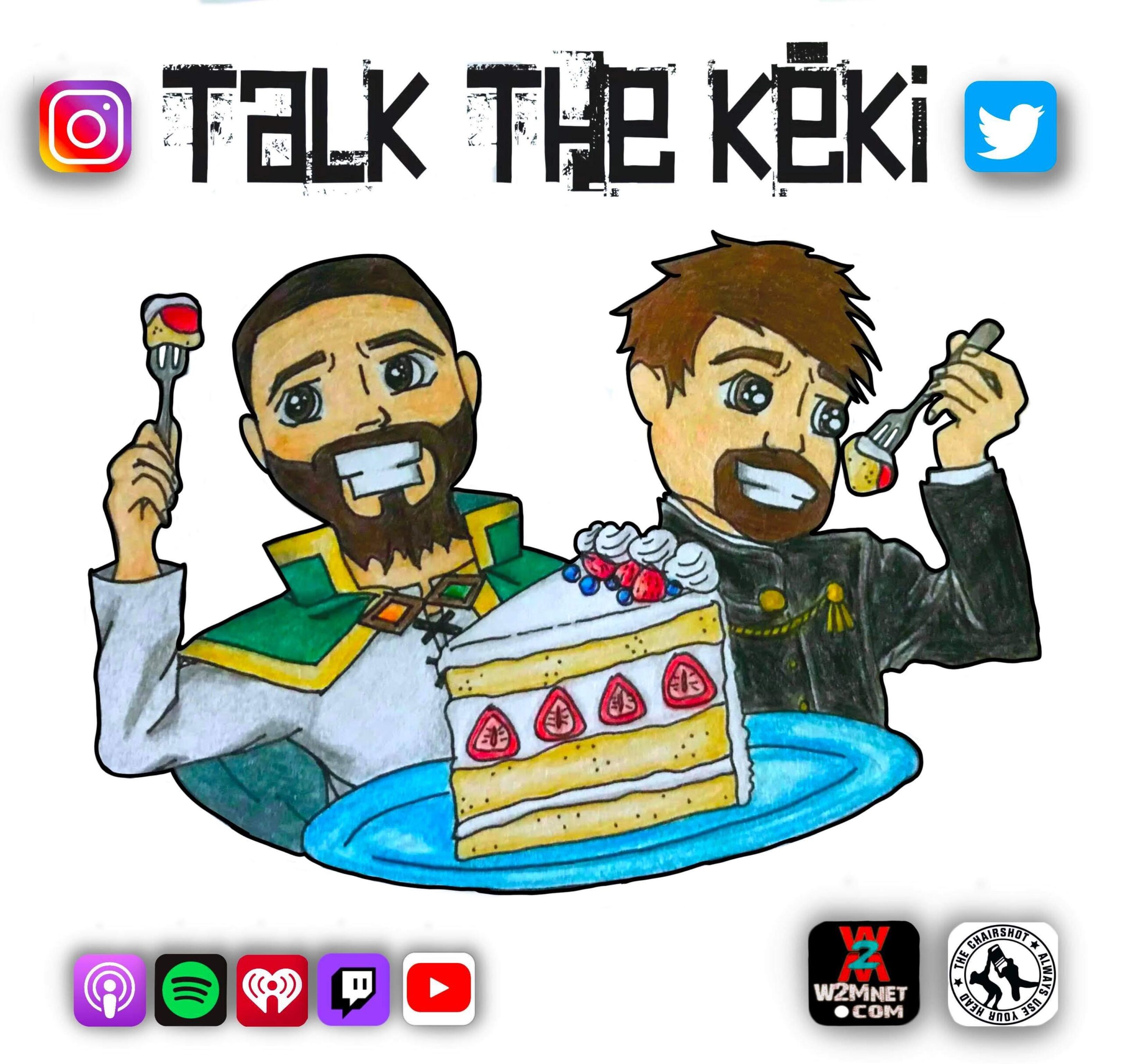 No breaks this time as we have another episode of Talk the Kēki! Join Mat and Ethan as they cover some news like the new season of Bottom-tier Character, Tomozaki-kun and other adaptations! Mat picks up the show, High Card while Ethan drops a show from his watchlist while slowly catching up on his backlog. They will also continue on with their seasonal reviews such as Tokyo Revengers, Kubo Won't Let me be Invisible, Buddy Daddies, Misfit of the Demon King Academy, Don't Toy with me, Miss. Nagatoro, and so much more!

Powered by RedCircle
About the Chairshot Radio Network
Launched in 2017, the Chairshot Radio Network presents you with the best in sports, entertainment, and sports entertainment. Wrestling and wrestling crossover podcasts + the most interesting content + the most engaging hosts = the most entertaining podcasts you'll find!
Featuring shows such as POD is WAR (sports, entertainment & sports entertainment) Bandwagon Nerds (entertainment & popular culture), The DWI Podcast (Drunk Wrestling Intellect), The Greg DeMarco Show (wrestling), The #Miranda Show (wrestling and entertainment), Hockey Talk (sports), THE 5×5 (pop culture), The Outsider's Edge (wrestling), Triple Grit Trivia (sports trivia), Down The Wire (Sports), Talk The Keki (Anime), The Mindless Wrestling Podcast (wrestling), Attitude Of Aggression/The Big Four (wrestling), and more!
---
The Chairshot Radio Network


Your home for the hardest hitting podcasts and radio shows!
Listen on your favorite platform!
iTunes  |  iHeart Radio  |  Google Play  |  Spotify
Listen, like, subscribe, and share!