NOAH WEEKLY NEWSLETTER VOL.164 ~ 16TH MARCH 2022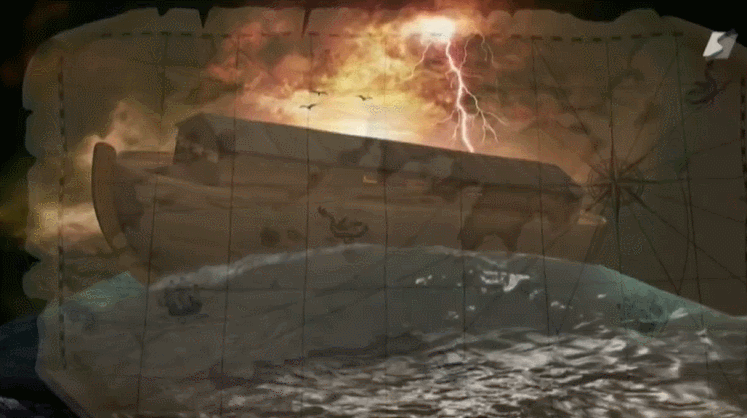 NEWS
Earthquake strikes Japan, Tokyo aftershock warning
A 7.3 magnitude earthquake struck Japan on Wednesday 16th March. Although Tokyo shook, primarily it was the Fukushima/Sendai areas that received the Tsunami warning. However, the aftershocks are expected in a 98% chance to be severe in Tokyo over the next two days. NOAH's next two shows are in the south of Japan, which has not been affected so far, but this could change depending on what happens over the next couple of days.
Takashi Sugiura & Hideki Suzuki, new GHC Heavyweight Tag Champions
The tag title tournament to crown the new GHC Heavyweight Tag Champions, was held at the Yokohama Budokan on March 13th, and was won by The Sugiura Army. In the first round, Hideki Suzuki had won over Masakatsu Funaki via Double Arm Suplex Hold, and in the main Takashi Sugiura choked out Daiki Inaba and the match went to referee stop. No challengers have come forward as yet, but Hideki Suzuki has challenged Masakatsu Funaki for the GHC National. Title match will take place on the 24th March at Korakuen Hall.
As for the three losing teams; Naomichi Marufuji lost to Daiki Inaba, who reversed the Shiranui to pick up the win for himself and Kaito Kiyomiya. Inaba has asked for a singles match with Marufuji. Marufuji has granted it, but said nothing about it. This isn't a good sign for Inaba as Marufuji likes to talk about everything. As for Kaito Kiyomiya, he has gone back to training like a fury.
Kongoh, or Kenoh in particular, did not take their loss well. Kenoh was seen to be berating Masakatsu Funaki before he left the ring, leaving Funaki to follow on behind.
Far behind.
The M's alliance announce hiatus
After their loss in the tag tournament, Naomichi Marufuji announced that the M's alliance were going on hiatus. The reason was not the loss exactly, but more the fact they where so fractured; Keiji Mutoh is long term injured, Masato Tanaka is doing his own thing chasing the GHC Heavyweight, Yuko Miyamoto has gone awol and Jurina Matsui is not around. They will regroup when they are all back together again. Symbolically, Marufuji and Masaaki Mochizuki put their M's alliance armbands on the floor and walked off.
Kazuyuki Fujita & Masato Tanaka
Kazuyuki Fujita made a dignified entrance for his first appearance as the GHC Heavyweight Champion. He was also wearing green. The one and only pre match between them ended in a stalemate after Fujita pinned Yoshiki Inamura. Afterwards he bowed to all four corners of the ring, leaving the one where Tanaka was standing on the apron until last. When it came to that, Fujita (deliberately as Masato Tanaka suspected), backed himself into the corner and bowed. He ignored Tanaka. Tanaka even tried to get his attention. Fujita ignored him at first, and then turned and bowed. Tanaka's face had a big "Really?" written all over as Fujita took the belt and slowly left the ring.
Backstage he surprised Tokyo Sports by "being polite" and Kendo Kashin for refusing beer. Kashin muttered he had become too NOAH. Masato Tanaka was not impressed by Fujita's display, and felt that he was being made fun of.
Eita wins his first NOAH singles championship & further woe for the NOAH Junior Regulars
The Yokohama Budokan was a good night for Perros Del Mal De Japon, but a frustrating one for the NOAH Junior Regulars. Kotaro Suzuki destroyed YO-HEY in a singles match, and later told Eita, who is also due to have a singles with him, that he had destroyed "80%". NOSAWA Rongai defeated Atsushi Kotoge in a tag, and Eita took the GHC Heavyweight Junior from Daisuke Harada. Eita had initially used his rough style of wrestling, eye rakes and even at one point biting Harada's hand, but the match had settled down and Eita won with the Numero Uno, making Harada tap.
As Eita celebrated his first win, Harada (for whom this was the shortest title reign at only 63 days) said only "Shit!" as his post match promo. Eita has had no challenger so far, but he has stated that he will not accept challenges from any of Perros Del Mal De Japon.
Go Shiozaki & Katsuhiko Nakajima 
Katsuhiko Nakajima returns to NOAH on Sunday 20th. He is in much the same situation that Go Shiozaki was in; returning after injury and following a GHC Heavyweight belt loss. Shiozaki says that this is the best Nakajima to fight, especially as he is in "a bad mood" and will have accumulated anger during his absence. Neither of them now have a belt to come between them, so this could be a chance to clear the air.
Referee Fukuda to retire
One of NOAH's referees, Akihiko Fukuda, has announced he will be retiring from active refereeing. Fukuda was originally part of All Japan, and like referee Shu Nishinaga, has been with NOAH since the walk out with Mitsuharu Misawa. He will not leave NOAH though and will take a role backstage where he will do duties such as driving the bus (probably the equipment truck, the merchandise van or else covering for Orange-san on occasions who drives the NOAH bus) and working backstage.
EVENT RECAPS AND POST MATCH INTERVIEWS
 Great Voyage in Yokohama 2022 (Yokohama Budokan, Sunday March 13th)
ELSEWHERE IN NOAH
– Kotaro Suzuki described the NOAH Junior Regulars as "a trash can for guys leaving their teams", while Perros Del Mal De Japon called YO-HEY "the traitor". Not that YO-HEY betrayed them as he was kicked out by them, but more to their minds that he joined The NOAH Junior Regulars and took the tag belts that he wanted to take with Perros.
– Kazuyuki Fujita refused beer from Kendo Kashin. He says he is NOAH now and he is dignified, Kendo Kashin muttered he was too NOAH. Fujita should spend some time with Tadasuke…
– Naomichi Marufuji debuted a new ring costume in Yokohama on the 13th March. The jacket pays tribute to Hayabusa, who Marufuji says he will honor the memory of later this month in Hayabusa's hometown of Kumamoto.
– Kendo Kashin got into a scuffle with King Tany by dragging him to ringside, later Yoshiki Inamura flattened him after Kashin went to do his slow motion chops.
– One fan took a video of the damage the earthquake had caused, and quipped that as expected the "strong arm" Go Shiozaki picture did not fall down.
– Kenoh says that as he celebrates fifteen years in wrestling next year, the majority of which he has spent in NOAH, he wants to be GHC Heavyweight Champion.
CURRENT CHAMPIONS
THIS WEEK IN NOAH
JUST FINE! 2022
Sunday March 20th
Kumamoto City Distribution Centre, 17.00 JST
Broadcast: WrestleUniverse
*This will be broadcast on Wednesday 23rd March at 18:00 JST*
GREAT VOYAGE 2022 in FUKUOKA
Monday March 21st
Fukuoka International Centre, 15:00 JST
Broadcast: WrestleUniverse. English language commentary available.
JUST FINE! 2022
Wednesday March 23rd
Korakuen Hall, 18:30 JST
Broadcast: ABEMA
JUST FINE 2022!
Thursday, March 24th
Korakuen Hall, 18:30 JST
Broadcast: WrestleUniverse
Sunday March 27th: Kenta Kobashi (55)
Tuesday March 29th: Kai Fujimura (27)
Note about ABEMA broadcasts
ABEMA is usually free & worldwide, but you can only watch this live. Please do not subscribe to ABEMA unless you have a compatible VPN, but if you are watching for NOAH only you would be better off just subscribing to WrestleUniverse.
LINKS
"Follow me you bastards" – Kenoh talks about why anniversaries mean little to him
GIF taken from WrestleUniverse
Picture taken from Weekly Pro (many thanks to JenJ for sending me the NOAH coverage) 
(NOAH) NOAH WEEKLY NEWSLETTER VOL.182 ~ 8TH AUGUST 2022
After a rare live stop in the UK for HAYATA (which Hisame was present for), she informs us of all the NOAH happenings leading towards the N-1 Victory!
NEWS
HAYATA defends the GHC Junior against Shuji Kondo in Japan and Chris Ridgeway in England
In a brutal match which combined speed vs strength, and technical ability vs psychological warfare, HAYATA succeeded in defending the title against Shuji Kondo in the main event of DEPARTURE 2022 on the 5th August. It was by no means an easy fight, Kondo possessed the size and the strength that HAYATA did not, and so HAYATA had to find a way round him, which he did by too capitalizing on the element of surprise, which was the strategy that Shuji Kondo was also aiming for. In the end, he won by The Headache after 19 minutes and 3 seconds. Backstage, HAYATA said that since he was fighting Chris Ridgeway on the 7th July, why not make it a title match?
The second GHC Junior title match (and HAYATA'S 5th defense) took place at The Portland Centre in Nottingham only about (and maybe not even) forty-eight hours after defending against Kondo. WrestleCarnival (the promotion hosting the title match), followed NOAH's traditions by playing the theme music for the title and showing the gallery of champions. For the newer fans, each belt, even the newer GHC National, have their own title music. Ridgeway vs HAYATA was STINGER vs STINGER with the atmosphere of the venue changing radically to a NOAH show. The match was a vicious technical fight, with very much Yoshinari Ogawa psychology (not just submissions, but amazing reversals i.e. Ridgeway catching HAYATA mid flight and turning the move into an ankle lock), which was very much Match Of The Year quality. HAYATA succeeded in defending the title with The Headache. Afterwards, they shook hands.
You will be able to view the match on WrestleUniverse in due course.
Yoshiki Inamura Fire Festival
Yoshiki Inamura's summer peaked when finishing the highest in his block, he went on to the Fire Festival 2022 finals against Daisuke Sekimoto. Sekimoto has been both a tag partner and a rival of Inamura, and so this was Inamura's chance to both show him how much he has grown and also overcome a senior. Sadly, Inamura was not successful in his attempt.
The GHC Junior Tag Championship: A tale of a stolen belt, duct tape and a sneak win
While HAYATA was defending his belt against Shuji Kondo and then heading off to face Chris Ridgeway, Yoshinari Ogawa had his own championship problems, as Eita is still parading around with the GHC Junior Tag belt. Eita is even going to far as to proclaim himself as the GHC Junior Tag Champion, have official pictures taken with the belt, and say all his singles matches in DragonGate were championship matches. No wonder at DEPARTURE 2022, Yoshinari Ogawa came out looking grim and holding a chair which he swung at Perros Del Mal De Japon. Kotaro Suzuki, who was at ringside seconding, was taped to the corner post by Yuya Susumu and Kai Fujimura, as Ogawa chased Eita around over the belt.
Kotaro was later freed from his duct tape prison, and used as a missile by NOSAWA Rongai, as he still had his arms taped down. The match was "won" by young Kai Fujimura, who Ogawa threw over NOSAWA, after he dodged thanks to Eita showboating with the belt, and who had hit NOSAWA in the face. Ogawa once again was not successful in getting his tag belt back, as after a tug-of-war over it, Eita ran off.
N-1 Victory 2022 change: Timothy Thatcher out, Kinya Okada in
Due to Visa issues, Timothy Thatcher was announced by Naomichi Marufuji, to have pulled out of the N-1 VICTORY 2022. Marufuji admitted that there were seniors to take his place, himself included if he so wished (he didn't because of just coming back from a knee operation), but he wanted to see NOAH's younger generation take that slot, and therefore a match was arranged between Kinya Okada and Yoshiki Inamura at DEPARTURE on Friday 5th August. If anyone was going to have that slot, Kinya Okada vowed it would be him. He and Yoshiki Inamura were the same age and contemporaries, both from the same class and the same generation of NOAH, but whereas Inamura seemed to have all the advantages – Fire Festival, title matches, and even main evening, Okada (whose career had suffered from a couple of early injuries), was in the opening match and losing constantly. This was his chance to catch up and fought like never before, and overcame his friend/rival. Kinya Okada will therefore enter this years N-1 VICTORY 2022 in Timothy Thatcher's place (B Block). His first match will be on August 11th against Masakatsu Funaki.
Hiroshi Hase to take part in Mutoh's retirement road?
As Governor of Ishikawa Prefecture, Hiroshi Hase usually makes an appearance when NOAH are in town. Normally his participation involves opening the show, presenting a gift to the winner of the main event (etc), but on the 31st July he not only chopped Kendo Kashin, and chugged beer with Kazuyuki Fujita, and made Keiji Mutoh a tourism ambassador for the region (Naomichi Marufuji fulfils the same role for Saitama), he also said he would like to take part in Keiji Mutoh's retirement road, although at first he didn't think he would be able to as he didn't think the people of the prefecture would approve. Hase, who has been retired since 2018, admitted he needed to get back in the ring and do some training. NOAH have announced nothing as of yet.
Kenoh names his new move, "Enrin"
Kenoh has named his double knee attack moonsault, "Enrin", which basically means flaming circle. He says that flames are a good look for him. The name was chosen following a public poll on Kenoh's twitter
Kenoh WBC?
Following an appearance by El Hijo Del Santo in NOAH and Kenoh as usual squaring up to him, (plus a very funny shoving spot behind Tadasuke as he talked to the camera), it appeared that El Hijo Del Santo issued a challenge to Kenoh, over his belt. Kenoh said that had never heard any belt by that name, except in boxing, but would be happy to take him on, anytime and anywhere.
Naomichi Marufuji returns, dates in America
Naomichi Marufuji made his return to NOAH at DEPARTURE 2022, teaming with Go Shiozaki and Takashi Sugiura against Daiki Inaba, Masato Tanaka and Satoshi Kojima. The match (despite it's N-1 fight between Sugiura, Shiozaki, Tanaka and Kojima), was won by Go Shiozaki. On the 28th August, he will go to New York to face Eddie Kingston at House of Glory Wrestling. There will also be a further date in America in November for  King of The Indies 2022.
Tadasuke injured
Tadasuke has been injured with nasal bone fractures, and will therefore miss (probably) the next three NOAH shows, which includes Osaka and Hiroshima, places very special to him.
"Camel Kobayashi"
KENTA revealed in his autobiography, "Footsteps", that his ring name was very almost "Camel Kobayashi". This was because he was teased by his seniors as they thought he looked like a camel, and it was Naomichi Marufuji, who suggested the name! KENTA says that it was because of this nickname that Satoru Asako defeated him with the Camel Clutch, although this was not a move he usually did.
ELSEWHERE IN NOAH
– Mohammed Yone described Funky Express as "this little old man army". Saito told him that most definitely did not describe him. They might be aging. He wasn't.
– Eita apparently said he was the "GHC Junior" champion by mistake once
– Shuhei Taniguchi actually trusted a Kendo Kashin handshake. Think about that for a moment.
– Naomichi Marufuji said that after drinking with Mitsuharu Misawa, they were both so drunk they each paid the taxi driver, so he got two fares. Takashi Sugiura said that Kinya Okada and Daisuke Harada, both have a tendency to wander off when drunk.
– When Kenoh was looking for a name for his moonsault, Naomichi Marufuji suggested "New double knee attack moonsault". Kenoh didn't even bother to respond.
– When Kaito Kiyomiya was teaming with El Hijo Del Santo and Ultimo Dragon, he and Alejandro did a double over the top rope somersault. This is not a usual Kiyomiya move, and he said he was inspired by his seniors.
– A TikTok account craze has swept NOAH. Pretty much everyone except STINGER and Kongoh it appears have created an account.
– Tadasuke's camera corner was interrupted by a scuffle in the background between Kenoh, Kaito Kiyomiya, El Hijo Del Santo, Ultimo Dragon and Alejandro.
– Kaito Kiyomiya has a new feature on his YouTube channel, "Kiyo's Kitchen" (I get the impression that "Kiyo" is his nickname within NOAH).
EVENT RECAPS AND POST MATCH INTERVIEWS
Midsummer Clash 2022 (Ishikawa Industrial Exhibition Hall No.3, Sunday July 31st)
Sunny Voyage 2022 (Act City Hamamatsu, Saturday July 30th)
DEPARTURE 2002 (Korakuen Hall, Tokyo, Friday 5th August)
CURRENT CHAMPIONS
THIS WEEK IN NOAH
NOAH will hold the press conference for the N-1 VICTORY 2022 at 4pm JST on Wednesday 10th August. This will be live and free to view as it will be streamed on YouTube.
Thursday, August 11th
Start time: 16:00 JST
Venue: Yokohama Budokan
Broadcast: ABEMA (Live), WrestleUniverse (Live, English commentary)
Saturday, August 13th
Start time: 17:30 JST
Venue: EDION Arena Osaka 2nd Stadium
Broadcast: WrestleUniverse (Live)
Notes about broadcasts
– WrestleUniverse will have English commentary for all nights.
Unless you are living in Japan or have a VPN you know is compatible with ABEMA, please do not subscribe to the service. For fans living outside of Japan, a subscription to WrestleUniverse would be better as they show more NOAH shows than ABEMA, and usually the events get uploaded very quickly. ABEMA broadcasts are only in Japanese, you can only watch them live, and this is the only NOAH they show. They do not broadcast old shows as these belong to Samurai TV.
HAYATA UK APPEARANCES
Saturday, August 13th: HAYATA – PROGRESS Wrestling (Sheffield)
Sunday, August 14th: HAYATA – PROGRESS Wrestling (Newcastle)
I am informed that PROGRESS have their own streaming service, but I am unsure as to whether the matches will be put on WrestleUniverse.
BIRTHDAYS AND ANNIVERSARIES 
Wednesday, August 10th: Yasutaka Yano (22)
Friday, August 12th: Junta Miyawaki debut anniversary (5)
LINKS
"Take it from me in the truest sense of the word", Mutoh teaches Kiyomiya "The Mutoh Finishing Method" directly
Will Naomichi Marufuji never go bankrupt? When I asked the wrestlers about NOAH and the legendary heavy drinkers, there was surprising episodes….
Naomichi Marufuji, "I want to stand again as one of NOAH's pillars" – press conference on the eve of his return for the first tine in two months
GHC Junior match signing ceremony: "I will create NOAH Junior's brand", Kondo declares comeback for the first time in none and a half years, HAYATA brands him as a "guy from the past"
Interview with El Hijo Del Santo towards NOAH War, Ultimo says about Kenoh, "I won't let him lay a finger"
AKITOSHI SAITO'S N-1 EVALUATION
BOOK CORNER
"Donmai, Donmai" – Mitsuharu Misawa's diary
Akira Taue complains of someone snoring, he thinks it was probably Yoshinari Ogawa, but Mitsuharu Misawa admits it may also have been him.
PICTURE CREDITS: House of Glory (Naomichi Marufuji & Eddie Kingston), myself (HAYATA)
GIF taken from WrestleUniverse
NOAH WEEKLY NEWSLETTER VOL.181 ~ 29TH JULY 2022
With only a few weeks before the N-1 Victory tournament kicks off, NOAH is setting the stage and the Juniors are forever causing trouble!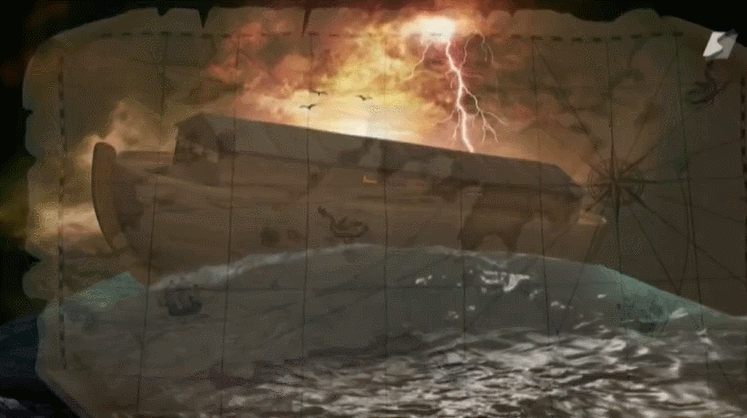 NEWS
Seiki Yoshioka joins the NOAH Junior Regulars
Following a singles match with Daisuke Harada at "STAR NAVIGATION 2022" (July 21st, Korakuen Hall), Seiki Yoshioka took Harada up on his offer to join the NOAH Junior Regulars. Yoshioka explained his decision as he had tried to get the GHC Junior Heavyweight belt by himself and had failed, so now he was going to try getting it working in tandem with people he had never teamed with before.
When it came to meet his new teammates, not everyone was initially happy with Daisuke Harada's decision. Alejandro had no issue with it, Atsushi Kotoge put the past behind them and shook hands, but YO-HEY was a little more cautious, and naturally the same went for Seiki Yoshioka.
To set the scene for newer fans, Yoshioka and YO-HEY were in a unit called FULL THROTTLE together, which fell apart when Yoshioka kicked YO-HEY in the head and turned on the unit saying that expressions such as "Perron" (YO-HEY) and "Mui Bien" (Hajime Ohara) weren't going to get him to the top of the NOAH Juniors and after kicking Hajime Ohara down, he joined with his old friends in STINGER. Since then, he and YO-HEY have been enemies. YO-HEY later said that Harada had made a decision, and basically he would abide by it and see how it went. The ice was broken a little at the NOAH Junior Twitter Space, and again the next day at their second one (NOAH seemed intent on replaying the first interview), but being in the ring and tagging together is the real show your true intentions as far as the NOAH Juniors go, and this is precisely what is going to happen on the 29th July when YO-HEY, Seiki Yoshioka and Daisuke Harada team together against STINGER. Yuya Susumu is not impressed by Yoshioka's decision, asking if this is the path he chose on leaving them?
STINGER vs Perros Del Mal; A Tale of Two Tag Belts
Since Eita stole Yoshinari Ogawa's tag belt, Ogawa has been on a long and fruitless quest to get it back. He almost succeeded at Korakuen Hall on the 22nd July, when he snatched the belt and went backstage during the match (leading to an unintentional but typical slightly funny moment of Yuya Susumu having to be the responsible one and sort things out), but PERROS chased him and grabbed the belt back. In the ring, Yoshinari Ogawa was taped to the ropes and forced to watch young Kai Fujimura forced to submit. HAYATA saved Ogawa from being beaten down by running into the ring and making PERROS scatter. Backstage, another fight broke out when Ogawa threw a plastic water bottle at PERROS and attempted to get the belt back. Eita declared it was his, and ran off with NOSAWA, as he clutched the belt to him. In fury, Ogawa threw a steel barrier. Fortunately, the other tag belt is safely in Chris Ridgeway's possession. Eita warned him not to come back too quickly, he's having too much fun beating up Ogawa.
"Not Misawa or Mutoh"
Kaito Kiyomiya says that despite the "Three Sacred Treasures" (as the Japanese sports press have named Keiji Mutoh's gifts of The Shining Wizard. The Figure Four and The Dragon Screw), Kiyomiya at the moment has no intention of using them. He is grateful to Mutoh, but during the N-1 he wants to win as himself and find a move that is uniquely his. Kiyomiya believes that this final task from Keiji Mutoh, is Mutoh's final gift to him.
Shuji Kondo's mind games
Shuji Kondo declared that he would defeat HAYATA by using mind games. However, after their last pre match at Korakuen Hall on the 22nd July where Kondo had basically side stepped HAYATA, no sold him and then was not where HAYATA had anticipated he would be, HAYATA played his own mind games by offering Kondo a handshake and then attacking him, dodging Kondo he slid out of the ring and growled on the mic, "To be continued, August 8th, Korakuen Hall".
N-1 VICTORY battlelines drawn up
The heavyweights are gearing up for the N-1 VICTORY, which means they go slightly wild like their junior counterparts.
Katsuhiko Nakajima says this will be his summer, and has already sparked with Kaito Kiyomiya, defeating him and throwing him from the ring at the last Korakuen.
Kenoh says he is aiming for Kazuyuki Fujita to avenge his GHC National loss, and of course to rid NOAH of what he terms "the old men". Kenoh has also renamed the N-1, the K-1 as he believes it will come down to Masakatsu Funaki (GHC National Champion), Katsuhiko Nakajima (the winner of the league the past two years) and himself (the GHC Heavyweight Champion). Kenoh says he will win.
Go Shiozaki is aiming for Satoshi Kojima
Satoshi Kojima is looking to create his own record and be the first person to win a Grand Slam in league matches in New Japan, NOAH and All Japan.
OPEN THE TRIANGLEGATE Update
Perros Del Mal De Japon retained the titles against HIGH END on July 21st, and have been challenged by M3K. This match will take place in Dragon Gate. However, NOSAWA Rongai has challenged YAMATO to a singles match which will take place in NOAH.
ELSEWHERE IN NOAH
– Mohammed Yone said in a recent interview that before matches, he pumps up his 'fro by about 10cm
– Pec flexing seems to have become a competition in NOAH as Satoshi Kojima does it with Kenoh and Katsuhiko Nakajima doing it in matches, and Kaito Kiyomiya demonstrating it to the crowd at one of the recent fan events.
– Katsuhiko Nakajima was asked if he where to have a girlfriend among the NOAH roster, who would it be? He said it would be himself.
– NOAH will go back to selling full seating for venues in September
– Fans are wondering when HAYATA is going to start talking like Kenoh!
– NOSAWA asked Masaaki Mochizuki (52), who was dressed in the baggy pants, t-shirts, shades and varsity jackets and floppy blonde hair reminiscent of 90s college boys, if he was a little old to be dressing that way? He added that Ryoto (Mochizuki's son) didn't really want to be dressing that way either.
– KENTA wrote in his biography a funny/embarrassing incident that took place in Hakodate when he and Kenta Kobashi were eating with some locals. Kobashi asked KENTA who was his favorite in a local band called "Judy and Mary", did he like "Judy" or did he like "Mary". While the locals suppressed their giggles as the band is a four piece and not a duo like Kobashi thought, KENTA (who himself was turning red at Kobashi trying to be hip) saved him further embarrassment and said "Judy". It is probably better that Kobashi did not ask Jun Akiyama…
Another KENTA story was when he was injured during training for his debut due to an elbow to face by Makoto Hashi. Concerned, Mitsuharu Misawa came over and tilted KENTA'S head up to look. KENTA said he forgot the pain in his nose, as he was more worried about Misawa kissing him.
EVENT RECAPS AND POST MATCH INTERVIEWS
STAR NAVIGATION 2022 (Thursday July 21st, Korakuen Hall)
STAR NAVIGATION 2022 (Friday July 22nd, Korakuen Hall)
CURRENT CHAMPIONS
THIS WEEK IN NOAH
Saturday, July 30th
Venue: Act City Hamamatsu, Shizuoka
Start: 18:00 JST
Broadcast: WrestleUniverse (broadcast on Tuesday 2nd August from 18:00 JST)
Sunday, July 31st
Venue: Ishikawa Industrial Exhibition Hall No. 3, Ishikawa
Start: 16:00
Broadcast: WrestleUniverse (broadcast on Wednesday 3rd August from 18:00 JST)
Friday, August 5th
Start time: 18:30 JST
Venue: Korakuen Hall
Broadcast: WrestleUniverse (Live)
DEPARTURE celebrates NOAH's birthday, which means that this year, NOAH will turn twenty two. Each year NOAH reaches this point is a miracle given the turbulent history of the promotion. Mitsuharu Misawa gave NOAH's first ever show this name as a way of sticking up two fingers to All Japan as he had walked out with three of The Four Pillars, half of the roster, and most of their young talent, referees, office staff and eventually NOAH would even take All Japan's TV spot.
LINKS
"Why did you start using "Kinniku Buster" in Pro Wrestling?" Mohammed Yone, "I wanted a special move to say "This is who I am"
Satoshi Kojima swears an early comeback for the N-1, will he exceed Mutoh in The Grand Slam & Three Promotions League Championship? 
Kenoh plans a N-1 Veteran "Spring Clean", the number one target is Kazuyuki Fujita, the symbol of the old men
Neither Misawa or a copy of Mutoh! Kaito Kiyomiya talks about his N-1 Resolution
Fan Meeting 2022 – Saturday 23rd July
Fan Meeting 2022 – Sunday 24th July
Kaito Kiyomiya, who has inherited Keiji Mutoh's special moves, will display a "New Kiyomiya at N-1"
From Cirque Du Soleil..the hidden "Real Face" of super unique wrestler Ninja Mack
AKITOSHI SAITO'S N-1 EVALUATION
BOOK CORNER
"DONMAI, DONMAI" – Mitsuharu Misawa's diary
With thanks to: Metal NOAH
GIF taken from WrestleUniverse