NOAH WEEKLY NEWSLETTER VOL.169 ~ 24TH APRIL 2022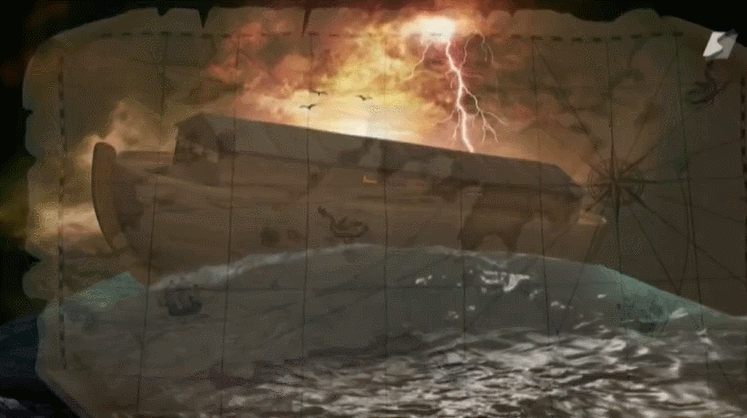 NEWS
Not any matches this week until Friday 29th and Saturday 30th April when NOAH hold their double header at Sumo Hall, but plenty of other events have taken place in the run up.
NOAH held a fan event in Tokyo on Saturday the 23rd April. Fans were treated to prerelease merchandise, four talk events and then a photo and autograph session.
King Tany's trouble consultation was not King Tany solving people's problems, but rather fans being asked to solve his. The advice Tany was seeking on problems with communication at venues with others, his ongoing frosty martial problems (divorce may be on the cards), a hard time living and feeling the limitations of Funky Express. Mohammed Yone, as you can probably imagine, was not too pleased on hearing this and he also wasn't too pleased that he wasn't invited to be there. Although he is feeling the restrictions of his current character, Tany has no plans to go back to his old Maybach persona. Kendo Kashin sadly did not crash the event.
Kotaro Suzuki and Yuya Susumu gave a talk, which was very different in atmosphere to the others. Theirs was described as "awkward". Although nothing has been officially announced, Yuya Susumu heavily implied that he has indeed signed with NOAH by saying that he could not abandon the thrill of being in NOAH, he gave up FREEDOMS for this, and for that reason he wants to get results. Kotaro told him then in that case he should just have freelanced in different promotions, take their belts and then show up in NOAH. Kotaro also suggested that if Susumu lost to him then he enters the NOAH dojo and starts from scratch by making Chankonabe.
Keiji Mutoh made an appearance with Naomichi Marufuji. Mutoh was on form, saying that he thought this was some kind of match (Marufuji had to explain otherwise), and saying that he thought the picture of Masa Kitamiya was Suwama. On a more serious note, Mutoh addressed his injury saying he was better and felt he could return soon, he was no longer pain and was aiming for the GHC National still for his 60th birthday. Their talk was intruded on by Ninja Mack and Extreme Tiger. The pair shook hands with Marufuji and Mutoh, and introduced themselves to the crowd. Mutoh commented that when he first went abroad, he had a Ninja gimmick, and would be asking for royalties. He had said the same thing when Marufuji said that he was HAYATA'S hero and HAYATA had based some of his own character on Mutoh/Great Muta. Marufuji laughed and said that everything Mutoh did was geared towards money.
The NOAH Junior Regulars held a talk show and a lottery afterwards. I think the crowd were a little exhausted from the whirlwind which was Mutoh, but they noticed a heaviness in Haoh when he spoke of Nioh's frightening resolution to put both his hair and his name on the line. YO-HEY discussed how with Yoshinari Ogawa and Chris Ridgeway, you need to be able to find a gap to take the chance in order to win. Atsushi Kotoge is feeling a lot better mentally, although his knees are not yet in one hundred percent condition.
For the run up to NOAH Junior night at Sumo Hall on the 29th April, The NOAH Junior Regulars (Daisuke Harada, Atsushi Kotoge, YO-HEY, Alejandro, Haoh & Junta Miyawaki) will be doing various online events to promote the show and their own matches.
Night 1 took the form of all six of them talking on the official NOAH Twitters Space where they took questions from fans, and addressed the spicy words that Jyushin Liger had to say about the Sumo Hall event. It doesn't translate well, but he said something like the event is no good as it cannot measure up to the "good quality competition" found in the competition with New Japan. Despite the heated response by YO-HEY and Junta Miyawaki in particular, there were some funny moments such as Alejandro and the glitter mask, and the six of them trying to get used to new technology.
Night 2 was done on Instagram. This was meant to start at 8pm after NOAH Fes 2022 wrapped up, but it was delayed due to the sheer amount of people wanting to see the NOAH Junior Regulars. The broadcast was high octane, with Daisuke Harada acting as the MC and reading out the questions. As per fan request, they all posed individually for a lock screen or wallpaper background.
Night 3 was back to Twitter Space and was held between YO-HEY and Atsushi Kotoge, or "Momoperron" as fans are now calling them. They were as bright as ever (with "a lot of flirting"), but there was a note of worry, especially over how well the event would do.
The schedule for the rest of the NOAH Junior Week is as follows:
Monday 25th April: Haoh (8pm JST)
Tuesday 26th April: Alejandro (8pm JST)
Wednesday 27th April: Junta Miyawaki (8pm JST)
Thursday 28th April: Daisuke Harada (8pm JST)
They will do another live event with all six of them via Instagram on Friday 29th.
NOAH Press Conference
With the foreign wrestlers now safely in Japan and training in the NOAH dojo, NOAH will hold their second press conference ahead of the two nights at Sumo Hall on Wednesday 27th April live on NOAH's official YouTube at 18:30 JST.
EVENT RECAPS AND POST MATCH PROMOS
Post match interview: REAL OVERTURE 2022 in Niigata (Sunday, April 17th)
ELSEWHERE IN NOAH
– Eita says that when he beats HAYATA he wants a parade. Either this will be in an open topped car or a Disneyland night parade with bright lights and Mickey Mouse. Despite this, he is genuinely proud to be the GHC Junior Heavyweight champion and to be in the main event of the first ever NOAH Junior night in such a grand venue as Ryogoku Kokugikan.
– Go Shiozaki revealed in a short radio interview that he feels closer to his cats (he has nine now) than his two dogs. His dogs bark at him when he comes home, and desert him after evening snacks before bedtime.
– Referee Shu Nishinaga and former referee, Akihiko Fukuda, will be appearing on Battlemen as the special guests on the 27th April.
– Further hints where given about the mystery partner of Naomichi Marufuji. He appears to have a spaceman motif or at least someone connected with astronauts or space. I recall that once upon a time during the Golden Era, Bryan Danielson's theme music was "The Final Countdown"…
CURRENT CHAMPIONS
THIS WEEK IN NOAH
Friday, April 29th 2022
ABEMA presents MAJESTIC 2022 ~ N Innovation ~, Sumo Hall (Tokyo)
Starts: 17:00 JST
Broadcast: ABEMA & WrestleUniverse
*English commentary available on WrestleUniverse
*This will also be Tadasuke's 15 year debut anniversary
Saturday, April 30th 2022
WRESTLE UNIVERSE presents MAJESTIC 2022, Sumo Hall (Tokyo)
Starts: 15:00 JST
Broadcast: WrestleUniverse
*NOAH's May 2022 schedule can be found here
Note about ABEMA broadcasts
If you are not a subscriber to WrestleUniverse, you can watch night 1 of the two Sumo Hall events on ABEMA, but this will not have English commentary and you can only watch it live. Unless you are resident in Japan, I do not recommend subscribing to ABEMA due to the problems with finding a VPN that works. If you do have a VPN that works and you are subscribing only for NOAH, a better subscription would be to WrestleUniverse, as ABEMA do not broadcast them as often and all ABEMA shows end up eventually on WrestleUniverse.
LINKS
Assuming a world class tough match, "Plain fight, simple is best" interview with Masa Kitamiya towards Ryogoku
Interview with Eita – a parade requested after defeating HAYATA at Ryogoku Kokugikan! Thoughts on the GHC Junior Championship, and the difference from DragonGate.
"Fighting The Industry", "Preparing a secret plan" – interview with Seiki Yoshioka ahead of the Ryogoku for juniors, Extreme Tiger Match
With thanks to: Metal-NOAH
NOAH Junior Night picture credit: NOAH Official Twitter (all other pictures, save the GIF which is Samurai TV, where screenshotted by me)

NOAH WEEKLY NEWSLETTER VOL.178 ~ 28TH JUNE 2022
New challengers, reunited friendships and the usual Junior division shenanigans! Hisame brings all the NOAH updates!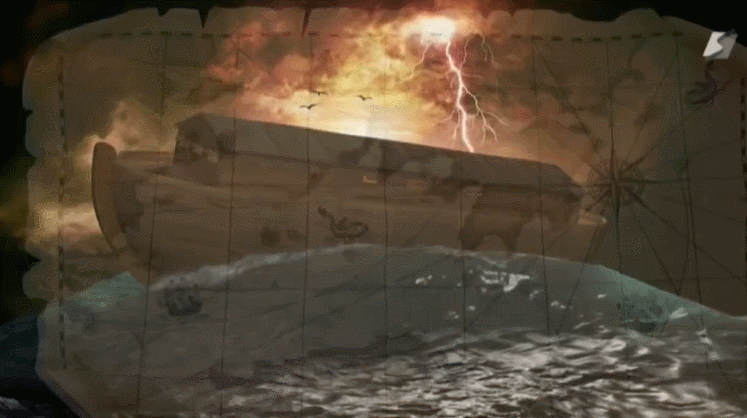 NEWS
Hideki Suzuki & Timothy Thatcher challenge for the GHC Heavyweight Tag Titles
Masa Kitamiya had been saying for a long time that he and Michael Elgin, where looking for strong challengers, but lamented that none had come forward yet. The challengers they had been looking for came forward following Timothy Thatcher making Masa Kitamiya tap in Yokohama on the 24th June, and Hideki Suzuki challenged for the belts on their behalf. The title match will take place on the 16th July at the Nippon Budokan.
Go Shiozaki and Shuhei Taniguchi, reunited?
Following their singles match in Yokohama this past week, a fire seems to have been lit between Shuhei Taniguchi and Go Shiozaki. The match was never originally meant to happen, but the card was changed at the last moment. During the match, Taniguchi (the monster is yet to awaken fully), fought Shiozaki in a way that convinced Shiozaki that Taniguchi had finally returned. No doubt Taniguchi's seniors were pleased too as Taniguchi was even throwing lariats. After the match, Shiozaki hinted about tagging with Taniguchi again and they will do this on NOAH's next event on July 2nd.
Kenoh, Kojima, the time out draw and 1000 squats
Kenoh and Satoshi Kojima came to a time out draw in Yokohama, and then Kojima's sense of humor and Kenoh's hidden one (he's kind of like Toshiaki Kawada in this) came to the fore when Kojima tried to close out the show. Kenoh snatched the mic and told him this wasn't New Japan and those who didn't win, don't close out the show. The mention of New Japan, made Kojima tell Kenoh to run off home and do 1000 squats. After a few minutes of snatching the mic between them and bickering "You go home!", "No, you go home!" , Kenoh stalked backstage and did squats very loudly. Yokohama is a small venue and so anything loud (such as the NOAH Juniors fighting) can be heard by the audience, and Kenoh knew this and so everyone could hear him doing squats and counting loudly. Kojima went backstage and confronted Kenoh. Kojima acknowledged that he couldn't beat Kenoh in a verbal argument, and they got into a physical fight.
Then it went slightly off the rails again, when Kenoh pulled out the platform truck that held the folding chairs, to which Kojima told him that if he broke any equipment, then he would have to pay for it. Kenoh said he didn't care, Kojima said he knew he did…Kenoh was a "cheap bastard". Kenoh stamped off, telling Kojima to go back to New Japan.
Sickness bug hits NOAH
A sickness bug hit NOAH over the N-Innovation and Yokohama Radiant Hall events when Daisuke Harada (for whom it is very unusual to be ill) and Alejandro came down with fevers, and Rene Dupree came down with gastroenteritis. The result of this was that Daisuke Harada was replaced by Xtreme Tiger (see below for more), Shuhei Taniguchi moved from the opener to the singles with Go Shiozaki and Atsushi Kotoge and Satoshi Kojima filled in. Kojima happily took part in working the N-INNOVATION and the opening match at that, he even appeared without the GHC Heavyweight Championship. Kojima had a fight with Shuji Kondo, which was a continuation of a long dormant rivalry, while Atsushi Kotoge (who took part in the heavyweight Yokohama Night) and Kinya Okada managed to bruise the neck of Akitoshi Saito so much that he even put it on his official Twitter.
Seiki Yoshioka, Yuya Susumu & HAYATA
The Hiroshima Boys have fallen apart in a spectacular fashion.
Yuya Susumu attempted a reconciliation at the N-Innovation, but both before the match and after it, Seiki Yoshioka (who won the match) refused to shake hands. First time he attacked, the second time he just left the ring. Susumu (who I get the impression knows what both Yoshioka and HAYATA are like and how to handle them best) said that he would wait for Yoshioka to return, as he knew that he would eventually. This wasn't Yoshioka's last appearance of the evening, as when HAYATA defeated Hajime Ohara, in a match that HAYATA found Ohara had studied for, Yoshioka came to challenge for the GHC Junior. HAYATA, believing that he and Yoshioka were still friends, said he would be happy to put the belt on the line against him and went for a handshake. Yoshioka treated him the same way he had treated Susumu, with a swift kick.
Backstage, Yoshioka elaborated on his decision to leave STINGER. He had done this in order to challenge HAYATA. It was unavoidable, if he wanted to go to the top of the NOAH Juniors, then that road led through HAYATA. Title match has been set for the 16th July at the Nippon Budokan.
Open The TriangleGate update & GHC Junior Heavyweight Tag Challenge
As ever in the NOAH Juniors, things can get a little complicated.
To explain from the beginning. With Daisuke Harada falling ill with a fever and being unable to compete, DragonGate GM Ryo Saito advised that the Open The TriangleGate would be vacated and Perros Del Mal De Japon (NOSAWA Rongai, Eita and Kotaro Suzuki) would face the NOAH Junior Regulars (Atsushi Kotoge, YO-HEY and Xtreme Tiger) for them. Perros won and once again became the champions. That same night, Yoshinari Ogawa crashed their backstage promo, and slapped Kotaro in the face. Ogawa was beaten down by all three and thrown in the ring, where Eita challenged Ogawa and Chris Ridgeway for the GHC Junior Heavyweight Tag titles (Nippon Budokan, 16th July). Chris Ridgeway says that they will defend their titles and take their Open The Triangle Gate titles.
Despite Perros show of unity, and Eita challenging for the GHC Junior Tag titles with Kotaro Suzuki as his partner, there are cracks appearing in Perros. In particular between NOSAWA and Kotaro, as once again NOSAWA interrupted him backstage and treated him as if he did not know how to act like a heel (Kotaro has been winding up the NOAH Juniors since his debut, which he went straight back to when he returned to NOAH) and mocked him for sounding like a babyface. Kotaro did not turn up in Dragon Gate the next day (Ryu Saito asked where he was), but he did for the title defense against Natural Vibes. Following this, NOSAWA nominated YAMATO to be the next challenger. YAMATO will come to NOAH to challenge for the belts on the 21st July alongside DragonKid and Kagetora.
Haoh leaves NOAH…and vanishes 
Haoh lost the very first "Loser Leaves NOAH" match against Tadasuke and left NOAH. He has deleted his main Twitter account, but not that of his masked character, and has seemingly vanished. As far as I know he has not been booked anywhere else. Tadasuke is elated at Haoh's departure saying he had no choice in kicking him out, but then again he didn't care; Haoh stole his friends name and his hair, and had left Kongoh on his own accord. Tadasuke quipped that now Haoh wouldn't have to see his face.
Fan Meeting 2022: Let's enjoy the N-1 100 times
To promote the N-1, NOAH will be holding events in Nagoya, Sendai, Osaka and Hiroshima over the 23rd and 24th July. Kenoh, Katsuhiko Nakajima, Kaito Kiyomiya and Go Shiozaki will be taking part each partner alternating between talk shows and lotteries on one date and autographs and photo sessions on the other.
ELSEWHERE IN NOAH
– El Hijo Del Dr Wagner Junior defeated Manabu Soya, and then declared war on the rest of Kongoh who he said he would take out one by one.
– Naomichi Marufuji joked on Twitter that since he cannot drink currently, he will offer the prize money for the drinking challenge to the host who could out drink everyone and that he was looking for a powerful wrestler to host his YouTube show.
– Kai Fujimura made the mistake of trying to attack Yoshinari Ogawa the moment the bell rang. I need not elaborate on the outcome.
– YO-HEY says he is growing a beard.
– Takashi Sugiura will be back in ZERO1 on the 18th July when The Bullet Yankees reunite, to take on Koji Kanemoto & Tatsuhito Takaiwa.
– Katsuhiko Nakajima has posted a video of himself having his hair curled with the comment that he would be returning to something that "has been a year since then".
– Seiki Yoshioka has returned to his pre STINGER ring clothes.
– Naomichi Marufuji is aiming to return to the ring in August.
– Yoshiki Inamura had a rough N-Innovation evening. First of all he had to very gently remove a chair from an angry Kaito Kiyomiya who was going to use it on Shuji Kondo, had to move fans for a move that Eita didn't do in order to confuse YO-HEY, and was then used as a weapon by NOSAWA Rongai.
EVENT RECAPS & POST MATCH INTERVIEWS
N-Innovation – Thursday 23rd June 2022, Shinjuku FACE, Tokyo
Sunny Voyage 2022 – Friday 24th June, Yokohama Radiant Hall
CURRENT CHAMPIONS
THIS WEEK IN NOAH
Venue: Fukushima Big Palette, Fukushima
Time: 18:00 JST
Broadcast: WrestleUniverse (VOD)
Venue: Yamagata Big Wing, Yamagata
Time: 17:00 JST
Broadcast: WrestleUniverse (VOD)
LINKS
Kaito Kiyomiya "Pro Wrestling Love" inheritance, Keiji Mutoh's fight "Shaping the love I received"
The day before The Loser Leaves NOAH match, Tadasuke "I can't quit, because I haven't been a singles champion". Haoh "Still dreaming"
"Rebellious Mui-Bien" Ohara can afford leeway, to HAYATA "Overturn everything" – GHC Junior Championship signing ceremony
BOOK CORNER
Donmai-Donmai (Mitsuharu Misawa's diary)
– Mitsuharu Misawa said that Kotaro Suzuki and Go Shiozaki were a pair of nerds, and no matter how many times they asked him, the answer was "nope", he would never be going on their "tour" of Akihabara.
With thanks to: Metal NOAH
GIF taken from WrestleUniverse. 
NOAH WEEKLY NEWSLETTER VOL.177 ~ 21st JUNE 2022
Satoshi Kojima pre-matches with Kenoh kick off! Keiji Mutoh announces his retirement tour! NOAH has a lot of interesting moving pieces at the moment…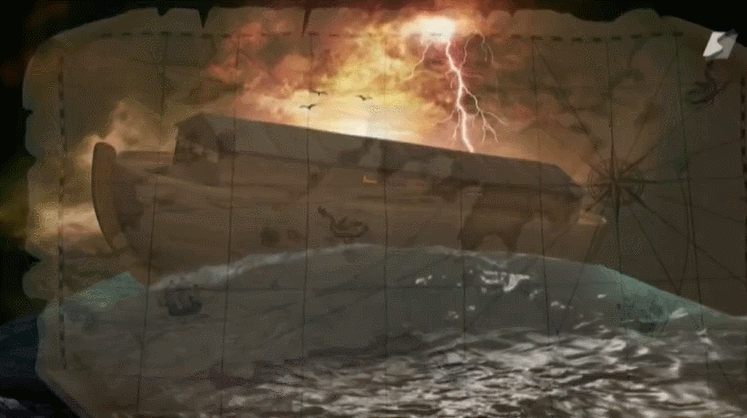 NEWS
Keiji Mutoh gave further information on his retirement at the press conference NOAH held on the 17th June in Tokyo. The dates will be as follows, however please note with the amount of people asking for a match with Mutoh (Hiroshi Tanahashi is one of them), Mutoh admits that there may be more dates than the ones announced. Whether or not Mutoh will be able to carry them all out, depends on his physical condition and the opinion of his doctor.
KEIJI MUTOH FINAL COUNTDOWN SERIES
July 16th 2022, Nippon Budokan
September 25th 2022, Aichi Prefectural Gymnasium
October 30th 2022, Ariake Arena, Tokyo
January 22nd 2023, Yokohama Arena (Great Muta Final "Bye-Bye")
*Date and venue of final match is to be announced
While Kenoh has sworn revenge on The Great Muta before the gates of The Underworld close for the last time (and I wonder if we will see Naomichi Marufuji's demonic incarnation, Magical Immortality, one last time here as Marufuji has said he hopes to be involved in a match in some way), Kaito Kiyomiya is a more pressing concern.
Kiyomiya will have his final singles match, and final chance to best Mutoh on July 16th at The Nippon Budokan. Mutoh wants Kiyomiya to wrap everything up here, and not go throughout his career being "haunted by the ghost of Keiji Mutoh". Mutoh also does not want Kiyomiya to hold back, and used the Samurai term "assistant" and said that there was no way he was going to let Kiyomiya be his.
Regarding his final match and therefore his retirement event, Mutoh hasn't arranged anything although he said that getting everyone together would be difficult as all his friends and students are spread out over not just various promotions, but also the world. There is also no "same generation" for him, He also seemed more in favor of having a smaller venue for the event (Club Citta was mentioned), although NOAH's director Narihiro Takeda said they were looking at a "Dome class" venue.
Note
The term "assistant" refers to the one who takes the head off the Samurai who is committing Seppuku in order to end his sufferings. There is no equivalent in English and "Executioner" is far too a clumsy word, "Mercy Killing" could be used, but it lacks the true significance, anyhow Kiyomiya did not understand what he meant. Fans said it was very generational.
Seiki Yoshioka & Yuya Susumu fall out – even further than before
Following their falling out at Korakuen Hall on the 8th June, Seiki Yoshioka entered the match in Kobe on the 19th June dressed in his former ring-wear. Yuya Susumu offered a handshake both before the match and after the match, to which Yoshioka refused. Violently.
After the match (which was won by Susumu making Kai Fujimura tap), Susumu said that Yoshioka needed him, as in he needed Susumu next to him, and if he didn't understand that now he certainly would at the N-Innovation singles match on the 23rd June.
HAYATA looks to next challenger, Hajime Ohara's "mock exam"
HAYATA got a quick win over Hajime Ohara in Kobe on the 19th by reversing the Mui Bien and pinning him in under five minutes. HAYATA brushed off Ohara's challenge saying that he was looking to the next challenger, and interestingly he mentioned Ninja Mack (amongst "foreign wrestlers" and "champion class from other promotions"), Ohara (ever the student) said this was simply a "mock exam" which gave him time to reflect and this next challenger that HAYATA was speaking about, would be coming looking for him (Ohara) as he would be the one wearing the belt.
NOAH Junior press conference
The NOAH Juniors will hold their own press conference on the 22nd June on NOAH's official YouTube the day before the N-Innovation at Shinjuku FACE. Broadcast begins at 19:00 JST. Expect the kindling to be lit before the bonfire as the event itself will feature the Open The TriangleGate championship match (Eita has already claimed credit for the event being almost sold out), The Loser Leaves NOAH match between Haoh and Tadasuke, HAYATA vs Hajime Ohara for the GHC Junior Heavyweight, and of course the ongoing STINGER saga of Seiki Yoshioka vs Yuya Susumu.
Masakatsu Funaki retains the GHC National, "Power Fighter" wanted for next opponent
Masakatsu Funaki retained the GHC National against Masato Tanaka in their first "normal" singles match (the last was a hardcore blast) via referee stop when he choked him out. No challenger came forward, and still has not at the time of writing, but Funaki said he wants someone like a "power fighter", preferably foreign given the amount of foreign talent coming to NOAH recently, as he wants to see how well this transfers to wrestling.
Katsuhiko's comeback and the mystery of Kenoh's Rainmaker
Since the incident with Tetsuya Endo at CyberFight and Jun Akiyama's scolding afterwards, Katsuhiko Nakajima went dark on social media. He gave no rebuttal to Akiyama's words, he gave no interviews, and made no mention of it entirely. At Kobe on the 19th, he sent a clear message to not just Akiyama but to everyone, by striking Daiki Inaba in the same way and even posing with his foot on his chest. Afterwards he posted a picture of Kongoh together with the caption, "After all, wrestling is good".
Kenoh's first pre match with Satoshi Kojima in the same match, contained an element of mystery when Kenoh did Kazuchika Okada's Rainmaker pose. When asked about it afterwards, Kenoh said evasively that he would let people imagine for themselves what it meant. Fans wonder whether this means a clash between Kenoh and Okada, or else Kenoh is simply sending a message to Kojima. The first pre match was won by Go Shiozaki who lariated Hi69, not by the champion or his challenger. Backstage, Kenoh vowed to send Kojima back to New Japan.
Yoshiki Inamura to participate in ZERO1's Fire Festival 2022
After having to leave the 2021 event due to a hip injury, Yoshiki Inamura returns to take part in the 2022 tournament. He will compete in Block B against;
Masato Tanaka
Takafumi
Hide Kubota
Nagao Satsuki
Fuminori Abe
Inamura's first match will be against longtime rival, Masato Tanaka, on the 1st July. Tanaka has praised Inamura and said that each time he faces him he is harder and harder to beat. I can see Inamura's participation being a yearly event.
ELSEWHERE IN NOAH
– Super Crazy will partner with NOSAWA Rongai against Masato Tanaka and Rob Van Dam in the hardcore match at The Nippon Budokan on the 16th July. Aside from NOSAWA, this makes it an ECW reunion.
– Winning the DragonGate Open The TriangleGate titles has meant more to YO-HEY than anyone else, especially being announced as the champion in Kobe, which is DragonGate territory.
– Simon Gotch paid tribute to Kazushi Sakuraba by revealing he was wearing his orange during their singles match. He has also been training at Sakuraba's Natural9 gym.
– YO-HEY and Atsushi Kotoge appeared on the radio show that Kuniko Yamada and Naomichi Marufuji do. Between YO-HEY and Kuniko, no one could get a word in. As the studio has a glass front and looks out on to a public area, YO-HEY posed for the fans afterwards.
– Naomichi Marufuji has come through his knee operation well, and has been out and about, including getting lost when trying to find somewhere two minutes from the station and wandering half an hour away. NOAH have not given a time for his return to the ring as of yet. Masakatsu Funaki hinted that he may have been his next challenger.
– Although Junta Miyawaki has not posted anything about his time in Mexico so far, he has been pictured looking radiantly happy and also appearing for WLS.
EVENT RECAPS & POST MATCH INTERVIEWS
BACK IN THE KOBE! – LIVE 2022 – (June 19th, Hyogo/Kobe Sambo Hall)
CURRENT CHAMPIONS
THIS WEEK IN NOAH
N-INNOVATION
Thursday, June 23rd (Shinjuku FACE, Tokyo)
Starts: 18:30 JST
Broadcast: WrestleUniverse
SUNNY VOYAGE 2022
Friday, June 24th (Yokohama Radiant Hall)
Starts: 18:00 JST
Broadcast: WrestleUniverse
LINKS
Five Star for the win! RVD promises to return to Japan in July
Satoshi Kojima's CyberFight backstage promo
Kenoh glares "Kojima's expiration date" expired, Kojima all smiles "Adding color to Mutoh" – signing ceremony for The Budokan GHC match
How Kenoh took NOAH back to The Budokan
BOOK CORNER
Donmai-Donmai (Mitsuharu Misawa's diary)
– 2005 is now complete.
GIF taken from NOAH Official YouTube and Shibuya Cross FM.
Picture credit: Pro Wrestling DX, Yuya Susumu