Andrew's Judgmental Album Reviews: Action Bronson – Cocodrillo Turbo (2022)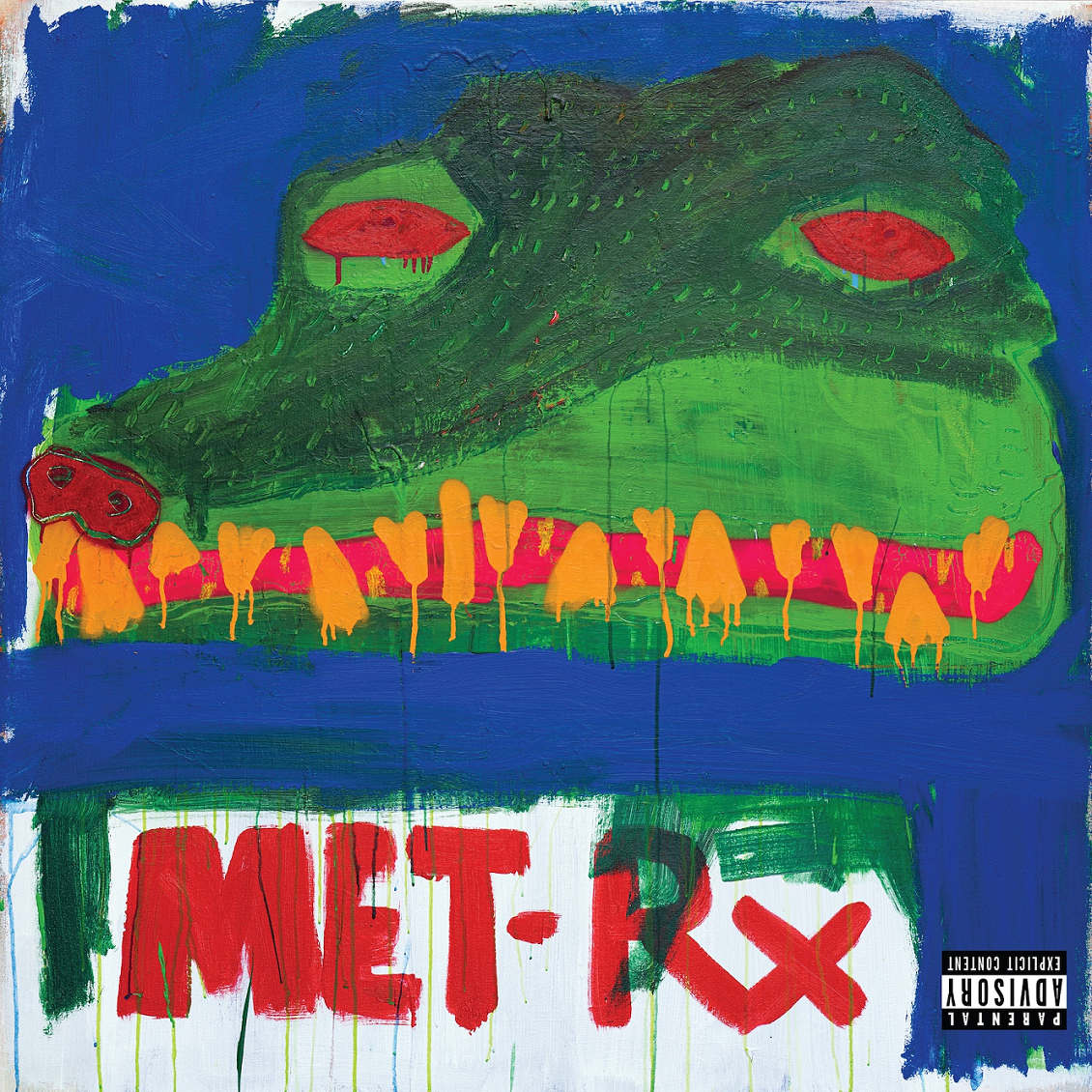 Remember last week when I said there were a few albums I was interested in this month, and instead I picked the hot garbage from Three Days Grace? Well I'm fairly sure we'll be remedying that this week.
Now, I can't be the only person that got swept up in his laid back stoner delivery on all his VICELAND shows, right? I didn't know who the hell he was until a few years ago between Fuck, That's Delicious and his ridiculous skit/talk show. So with that context on how I found out about him, I kinda forgot he did music. So as soon as I saw he had a recent release, it was on my short list to follow up on.
I'm looking forward to some trippy, borderline nonsensical stoner thoughts over a beat machine. And if it's even better than that, well that's all gravy.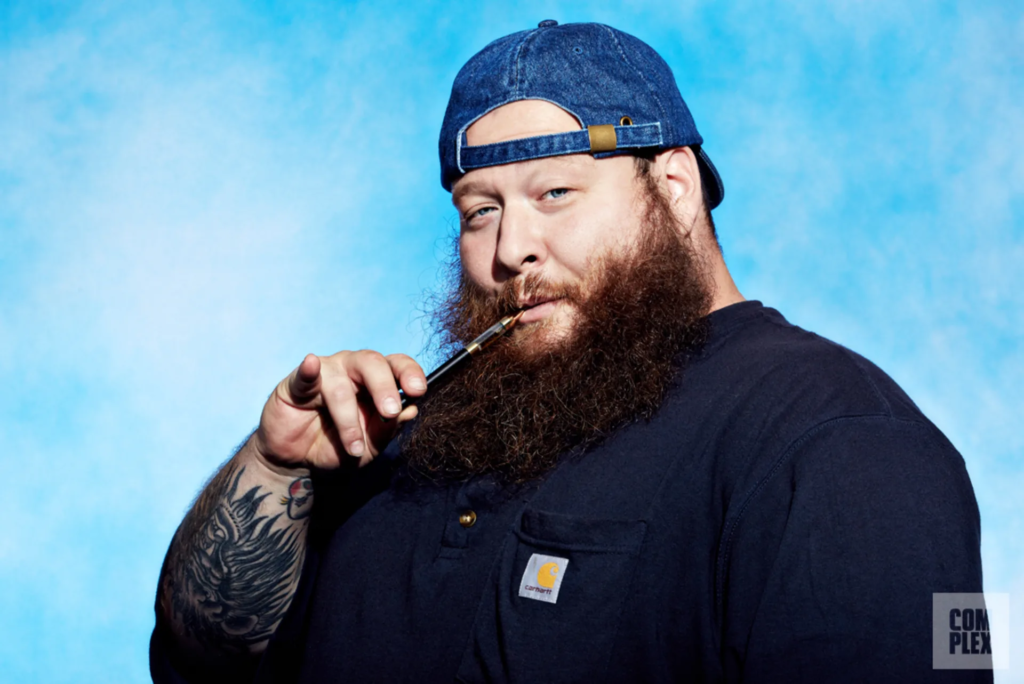 Artist: Action Bronson
Album: Cocodrillo Turbo (2022)
Label: Loma Vista
Total Track Time: 30:03
Hound Dog starts off with some glass shattering and a slow trippy surfer guitar tone…with lions roaring as well? Okay this is the stoner vibe I was looking for, already hitting it out the park. Not a ton to this intro song, but it's definitely fun, lyrics about giraffes on his back, naked smoking drugs in a downpour or something. I'd say this sets the stage nicely. Tongpo feat Conway the Machine the surfer guitar sticks around along with a little…recorder noise and that damn lion roar. " And I'm your bitch's first selection when it comes to penis, Have her squirting in the car while we listen to a T-Pain G-Mix, Come down the spiral staircase like hair on Hasidics, hail Caesar" , I popped way too hard for the spiral staircase like hair on Hasidics line, but it's an interest few lines. Conway does have a great line, "Now I beat up mics like Shaq and Penny – Magic (Talk to 'em)", it's nice wordplay and shouting out the 90s Magic is something you don't hear much since they were relevant for like 3 years and then imploded. Estaciones feat Hologram it's slower with piano, and its one of those clever songs I just sit and listen to. The second verse sounds like it's going to be Hologram's but Bronson jumps in for a few bars and then finishes the verse by apologizing and telling him to go again, so the first few lines of the third verse are exactly the same from Hologram. It's just good comedy, granted Hologram's lyrics are kind of cliche and uninspired. Not awful just the lyrical version of a layup.
Jaws is the shortest song on the album, but really well put together and clever talking about babyface turned heel and snortin coke with Michael Irvin. Solid bars. Subzero feels like some crazy string of barely connecting thoughts that circle around to him just being a cold piece of work. Lionel Richie, James Brown, John Wick and John Randle lines. Turkish feat Meyhem Lauren a weird backing track, but it definitely works. "Have you holding something frozen on your cheek, Swinging double hundred pound clubs from Persia like The Sheik", it's also really cool how he finds interesting ways to fit in less obvious wrestlers. We know from his talk show that he's big into wrestling since Rob Van Dam and Sabu were on it (just off the top of my head). Jaguar holy hell this is a great song and maybe it's been a jaguar in the background of songs and not a lion. I'm not super up on my "Large cats of the wilderness growls". But great metaphors, spinning a fat joke about looking like a bison into, "Nah, I'm M Bison" and even throws in a mention to Edge about jumping off ladders. Just a smooth song that cuts with every bar. And soo damn many references.
Zambezi feat Roc Marciano for a change the feature actually goes clever with his verse instead of stupid. Marciano hits a New Edition Candy Girl reference throwing in a little Led Zeppelin as well. This just has a funky but really laid back vibe, and just moves super easy from the start to finish. Groovy stuff. Ninety One well now I wasn't expecting these first few lines, "They say Bronson disappeared like the AIDS from Magic Johnson's dick, Truth be told, I been rehearsing for a role but daddy back, The Cadillac, could fit like eighty Shaqs, eleven baby MACs, five scud missiles, Let the cocodrillo tongue kiss you (Mwah)", all of this over some like Jackson 5/Motown style sample beat. A string of great references and metaphors, just still left a little dazed from how hard the open started. Storm of the Century feat Yung Mehico this feels like more a lounge song with the slow and deliberate guitar strum, and it turns out that Yung Mehico plays the saxophone. Bronson goes through one verse and we head out with the guitar strum and a bit of the saxophone.
I think…I got what I expected. His shows were a string of references, random stuff, wrestling, drugs and just massive stoner thoughts. This…this felt like the same; that's not really a bad thing. At points I felt like the overuse of the "TURBO" in the quieter parts of the songs was jarring and not in a good way, but that's not a major complaint. Jaguar is probably still my favorite song off this, but Estaciones with that interruption verse is just quality entertainment.
So yeah it was an experience, if I didn't already have an idea for his personality/style, this would probably be a bit of a disjointed mess (you know if I took the super pretentious music snob route). But given what I know, this was pretty damn good, great references, cold bars, and relatable at least for me since it was 90s centric wordplay.
Final Judgment: 7.65/10
Mitchell's Hyrule Puro-Resu News Report! (6/30/22)
A crash course in TCW history!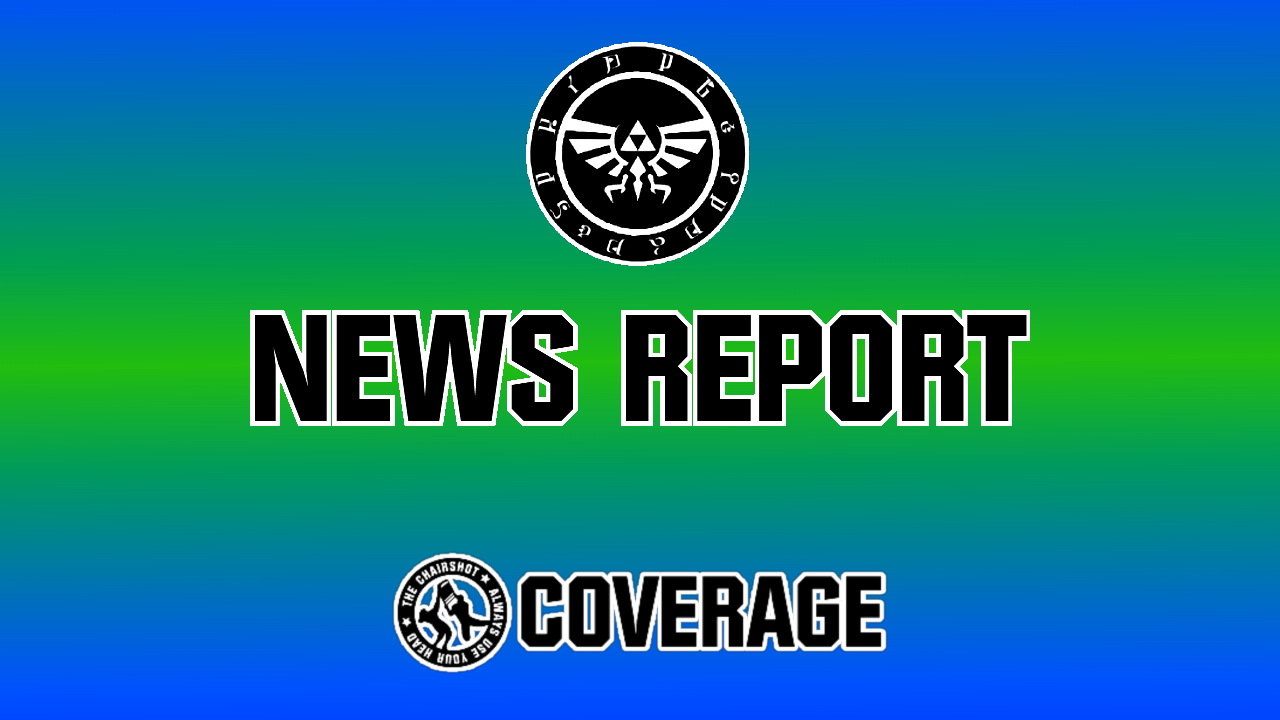 For those who don't know the history of Termina Championship Wrestling…
Before HPW goes international at Termina Velocity, they're giving everyone a crash course on what makes TCW such a powerful part of wrestling history!

(Not so) Humble beginnings…
Founded by GBC (Great Bay Coast) Corporation to bring professional wrestling to Termina, the aptly named Termina Championship Wrestling was based out of Great Bay Temple. Founded in 1992 and managed by the Gorman Brothers, the promotion showcased various international styles of professional wrestling, from Ruto lucha libre to Goro Sumo to Zora technical style, to even "hardcore" wrestling. The brothers' guidance created new stars and helped TCW establish itself on part with other great promotions of its time, such as Death Mountain Wrestling (DMW) and the Hyrule Wrestling Federation (HWF).
Gathering creative minds formerly of from Hebra Wrestling Heights (HWH) and the Akkala Wrestling Alliance (AWA), a tournament was held for the AWA World Heavyweight Championship. The winner, Shale Dug-In, shocked the world by telling the AWA that it was a "dead promotion that died seven years ago," and he quite literally threw away the AWA title to bring about the TCW World Heavyweight Championship, the very belt HPW adopted when Igos du Ikana, the last champion, brought it to Hyrule back in September of 2020. And as controversial as that foundation was, the legend of TCW began.
T C DUB! T C DUB!
The bulk of TCW's shows remained at the TCW Arena in the Great Bay Temple. Seating comprised of simple folding chairs and four sets of portable bleachers, with the unconventional scene reflective of the gritty style of the promotion itself. Shows were broadcast on a local Termina cable sports channel, Great Bay Sports Network (GBSN), every Tuesday evening. Shows were also aired on the Clock Town Tower Network (CTTN), but on tape delays, the following Thursdays. Due to the obscurity of the stations and TCW itself in those early days, as well as the lack of national censor oversight at that late hour, many times expletives and violence were not edited out of these showings, along with extensive use of copyrighted music and music videos.
In 1995, older brother Tod Gorman sold the company to younger brother, Paul Gorman, trading as GBC Corp. Afterward, Tod remained in TCW as a figurehead commissioner. Years after being the TCW "Commissioner", Tod left in May 1997, his absence explained on-air that he retired from wrestling due to family. Rumors circulated, however, that Tod was fired by Paul after he was suspected as a "locker room mole" for a rival wrestling promotion, helping to lure talent to HWF. Those rumors were never proven, but oddly enough, a partnership was soon formed between the promotions.
HWF Chairman, Fish McMackerel, first acknowledged TCW during the 1995 Triforce Heroes event, held at Lake Illumeni, near the border between Hyrule and Termina. During the match of Sir Combsly VS The Bearded Baron, the crowd suddenly chanted "T C DUB! T C DUB!" From there, fans would gradually bring more and more TCW signs and wear TCW merchandise to events that HWF held along the border. On September 22, 1996, at HWF In Your Dungeon, Paul Gorman, with TCW stars Deku King, Guru-Guru and Darmani III were right in the front row, with Deku King even interfering with Rauru's Strap Match with Charlo.
The Four Pillars of TCW.
The TCW World Heavyweight Championship was of course the greatest prize in the company, with its lineage going from Shale Dug-In to Deku King, Sharky Shipwreck, Darmani III, the now late, great Tortus, Onox, Kafei, Guru-Guru, and Igos du Ikana, now into the HPW Termina Championship having been held by Osphala and currently Fin Balure. Onox also proved himself an incredible asset to TCW, and is the only man to have held the top title and both midcard championships, the TCW Crescent Moon and High Noon Championships.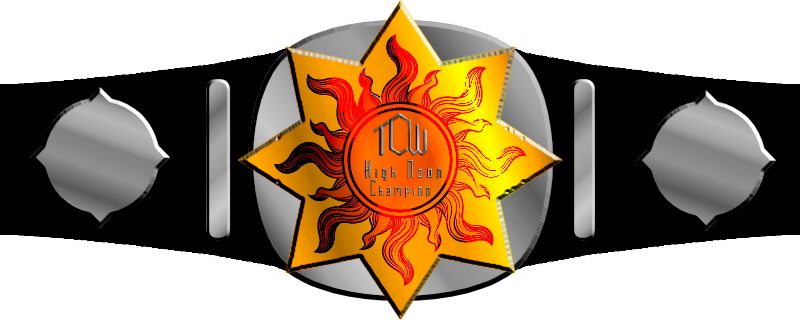 These two midcard championships were forever linked to each other in TCW history. They could be defended as individual titles, but when the occasion called for it, both titles could be defended in a tag team match. Tortus was the inaugural Crescent Moon Champion, while Grog was the inaugural High Noon Championship. Tortus and Grog famously teamed together against the Juggler Brothers in defense of both these belts, and managed to retain the titles despite being heated rivals. Onox would be the fourth-ever Crescent Moon Championship after taking it from Kafei, and he was the seventh ever High Noon Championship, taking it from Captain Keeta.
TCW did have a Women's Division, as well, with a singular TCW Women's Championship.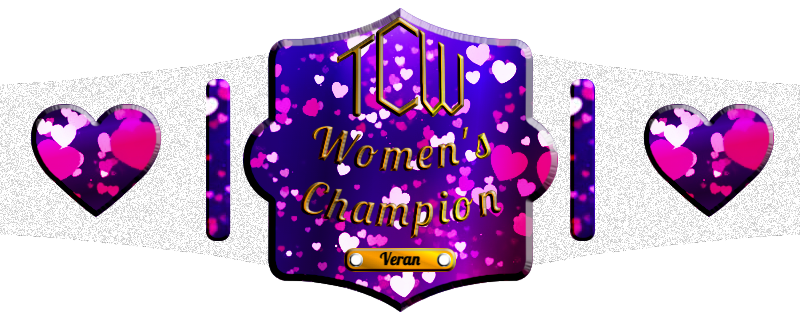 Many joke the belt's design alone was part of TCW's later financial woes. As featured in the image, the inaugural TCW Women's Champion was the Sorceress of Shadows, Veran. Veran is the longest reigning TCW Women's Champion, holding it originally for five months until she was dethroned by Mamamu Yan. Veran's second reign would be nine months, starting with dethroning third-ever champion, Queen Ambi, and eventually losing to the title's final champion, Cremia.
The Decline…
As popular as TCW was locally and even on the outskirts of Hyrule, the company could not convince the television networks to support it. CTTN folding into the larger Termina Broadcasting Network (TBN) lost TCW its syndication as TBN felt the "blood and guts" of TCW was not suitable for its audiences. The company struggled for months after the cancellation, trying to secure a new national television deal. On December 30, 2000, TCW Extreme TV aired for the last time, with that following January's TCW: Phantom Hourglass being TCW's last PPV. The promotion's January 13, 2001 show in Skeleton Forest would prove to be its final event of any kind.
There were events scheduled for Snowhead and Milk Road, but those had to be officially canceled in February. Paul Gormon could not get out of financial trouble and TCW closed on April 1, 2001. Many thought it was an April Fool's joke, but no, it was not. The company was listed as having assets totaling 1,385,500 Rupees, but with liabilities totaling closer to 8 million. Filing for bankruptcy only absolved Gormon and TCW of so much, and the remainder of debt came out of the Gormon family's own personal finances.
Many of TCW's stars were able to recoup losses by Gormon striking a deal with McMackerel for them to "invade" HWF, but the expectations of TCW fans were far from lived up to in booking, with only the biggest of names ever making it to HWF World Championship opportunities.
TCW's legacy.
Firstly is HPW adopting the Termina Championship, but perhaps even more so is how TCW brought hardcore wrestling to the forefront. Companies like Skull Lake Wrestling are spiritual successors to TCW pushing the limits of what is even allowed in a ring, and many fans find themselves hungry for that level of savagery. But of course, HPW is acknowledging even more of TCW's contributions with the coming event, HPW: Termina Velocity. Could this be a sign that the world is ready for what TCW and the Gorman Brothers envisioned almost 30 years ago?
---
My Thoughts:
T C DUB! T C DUB! I love the designs for those belts, but don't think I'm suddenly going to create a spinoff series just to revive TCW the way WWE tried and (purposefully?) failed with their WWECW brand. It's still tricky making HPW work with only so much time in the day/week/month to devote to it. But I sure would love to. It'd be more like NXT UK in my book, with that full set of belts having its own roster to fight over them.
Chairshot Radio 5 by 5: SNL Films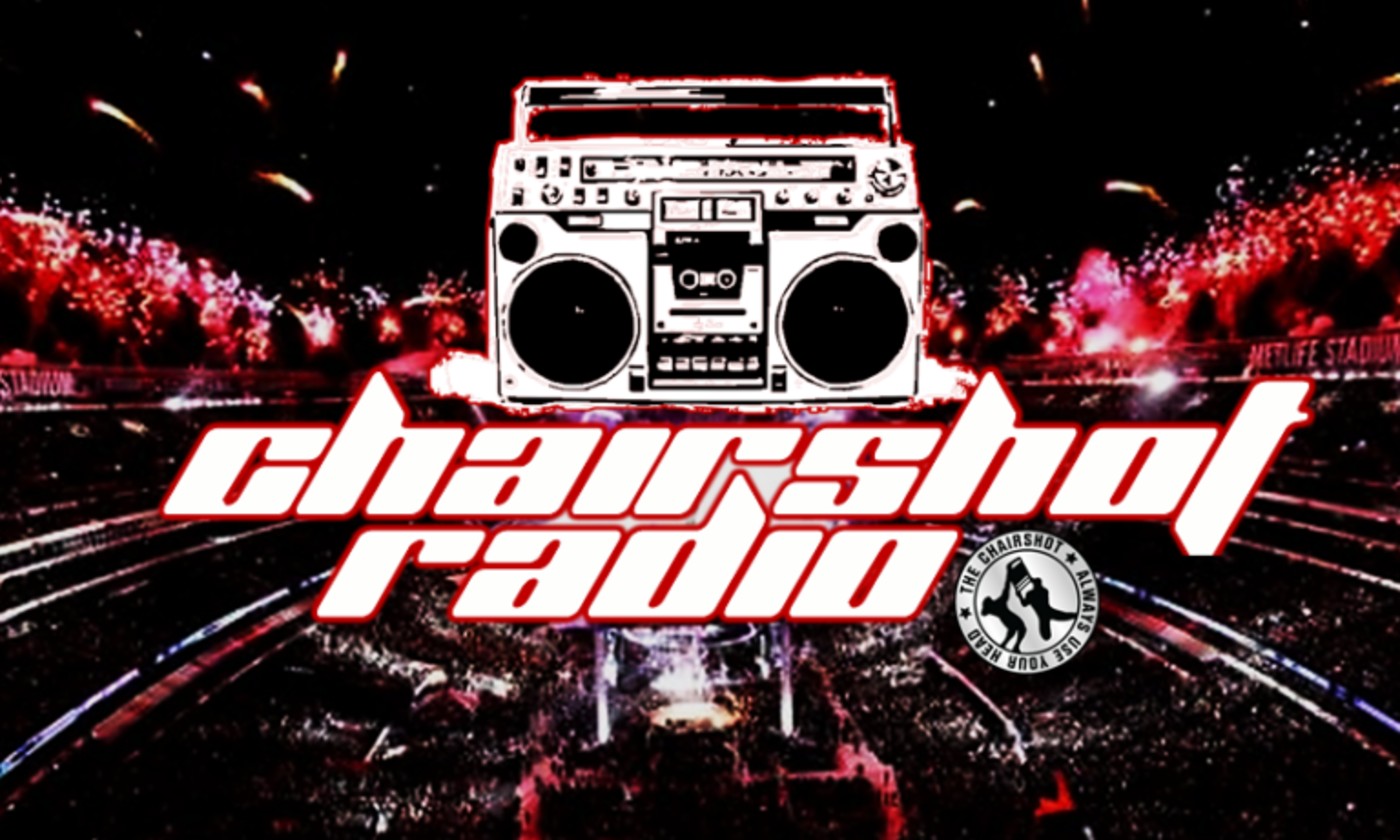 With Dave and Patrick both on vacation this week, Hockey Talk had to take a pause and will be back to reflect on the Stanley Cup Finals next week.  We all knows that means another edition of the Five by Five!  This week, "Mr. Saturday Night" PC Tunney returns to the show with Patrick to give you their list of the Five Best and Five worst SNL movies of all time.
Powered by RedCircle
About Chairshot Radio
The rebirth of Chairshot Radio will see a rotating cast of hosts delivering you new shows and content. Sports, Entertainment, and Sports Entertainment is the umbrella under which we seek to invade your earballs. So sit back, relax and LET US IN…
For the latest, greatest and up to date in everything pro wrestling, sports and entertainment head to TheChairshot.com and remember to ALWAYS #UseYourHead.
About the Chairshot Radio Network
Created in 2017, the Chairshot Radio Network presents you with the best in wrestling and wrestling crossover podcasts, including POD is WAR, Women's Wrestling Talk, Chairshot Radio daily editions, The #Miranda Show, Badlands' Wrestling Mount Rushmores, The Outsider's Edge, DWI Podcast, Bandwagon Nerds, the Greg DeMarco Show, 3 Man Weave, Five Rounds, Turnbuckle Talk, The Reaction and more! You can find these great shows each week at theChairshot.com and through our distribution partners, including podcasting's most popular platforms.
The Chairshot Radio Network
Your home for the hardest hitting podcasts and radio shows!
Listen on your favorite platform!
iTunes  |  iHeart Radio  |  Google Play  |  Spotify
Listen, like, subscribe, and share!
---