Andrew's Judgmental Album Reviews: Fozzy – Boombox (2022)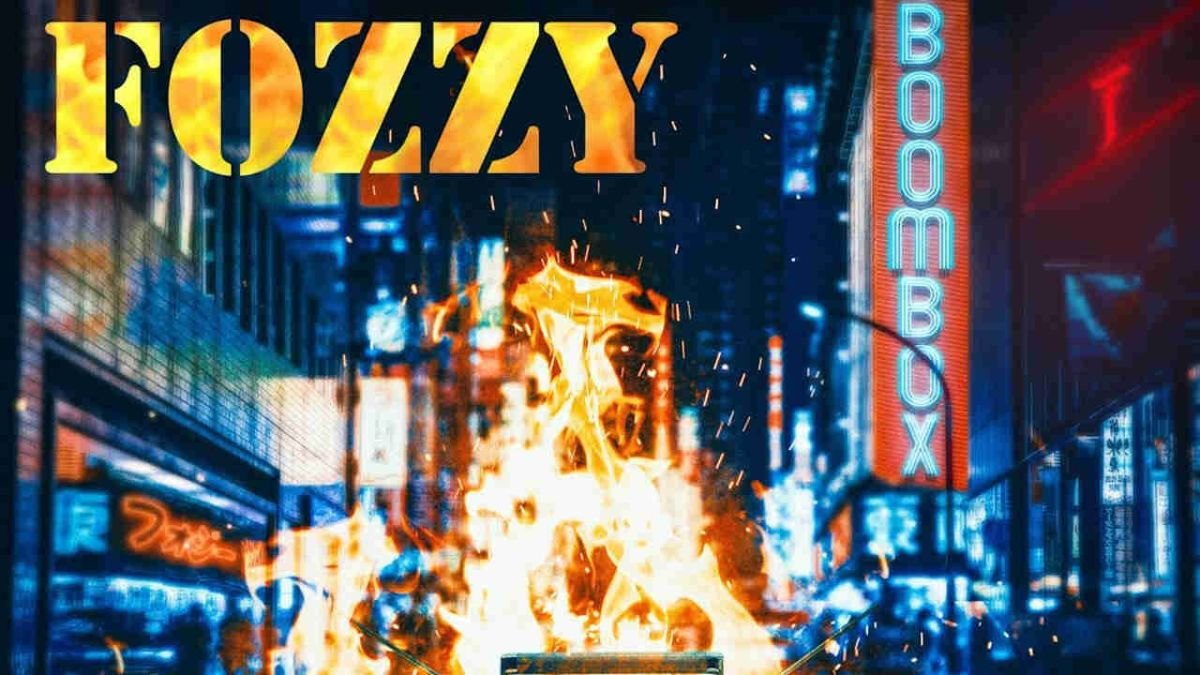 Okay so in trying to find out why this album missed the late April release date, I learned that it was supposed to come out in 2020, and be called 2020. But due to obvious reasons and wrestling commitments it was moved back. A few of these songs have been circulating as singles for a few years, so let's hope there's enough fresh material to help solidify this album.
Again, if you're on this site…you know who Fozzy is. One does not just simply click on a mainly wrestling content website, see Fozzy and wonder "Is that the bear in the Muppets". So I'm not going into the history for this band.
Fozzy is: Chris Jericho (vocals), Rich Ward (lead guitar, keyboards & backing vocals), Billy Grey (backing vocals & rhythm guitar), P.J. Farley (bass), Grant Brooks (drums)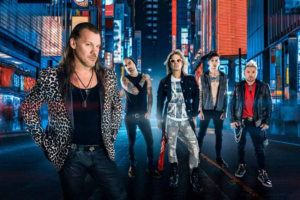 Artist: Fozzy
Album: Boombox (2022)
Label: Century Media
Total Track Time: 46:17
Sane has been out in the aether for about a year. It's a very solid rock song, driving drums, guitars that add to a larger atmosphere, but my biggest critique is you can really hear the vocal effects on Jericho here. They also seem a little thinner than previous songs like Judas or Sandpaper. Not a bad song, just feels like more vocal help than the Judas album. I Still Burn so this is probably the most reflective about wrestling he's been in a song, but its really damn corny. The anthemic aspect of it doesn't really feed a consistent tone in the song, the lyrics while not the worst, really hit a cringe level of cheesy with the bad musical arrangement. An attempted power ballad that makes me want to play in traffic.
Purifier starts off with a growled line or sample, before a Judas Priest kind of riff kicks in. So the rhythm maintains a Priest or even Motley Crue kind of vibe where the lead ties things together in this larger radio rock sound. Jericho's vocals also sound better and less laden with effects. As a song, it's a cool song with lyrics that can go many directions about being accused of things from a hypocrite. Now we're only on the third song, but the last one really tanked my hype, but this is a damn good song. Army of One that auto-tune returns audibly with a vengeance! Seems like it's more prevalent at Jericho's high end, since this song starts somber and its pretty nice, but then as soon as he strains a little the auto tune is like 'No no no – that's not a note…'. In all seriousness though, this is a solid ballad. It's not TOO sappy, it feels more like a Five Finger Death Punch style of ballad. Nice, melodic and somewhat catchy without being derivative. Ugly on the Inside is not a clever metaphor, it's about a beautiful women who is ugly on the inside. "Drop dead exterior, demonic as Lucifer" – OH MY FU- he incorporates the old High School mocking cheer of "U-G-L-Y you ain't got no alibi, you're ugly!" into the lyrics. Okay now I was gonna say this is a really good song because you can hear the venom and chiding in his vocal delivery for this woman, but then the cheer just sets this over the top as dumber than hell, but fantastic for steering into the mocking tone.
Relax I feel like I need a piano key necktie. A Frankie Goes to Hollywood cover was not something I expected. It hit me with some unexpected laser beams. Funnily enough, the vocal effects work for this song since it was 80s Synth-Pop/New Wave. It's a well done cover, if not a little too accurate to the original, so it doesn't add anything, but its still good and after the last song I'm still amused. So it's well placed on the album. Nowhere to Run I'm fairly sure was the first single released back in 2019. This definitely has that same kind of sound to Burn it Out and Painless. The chorus is catchy, it's simple and at least the lyrics aren't corny, just simple. Definitely makes formulaic sense on why it was the lead single. Boxes have been checked, if it's on I probably won't skip it…but I have no desire to listen to it alone. So I guess you can say this didn't 'MAKE THE PLAYLIST', no? Fine…no fun.
My Great Wall well now, a lot of keyboard in the beginning. Like Europe levels of keyboard. I'm actually really happy with this, because the music sounds hopeful since the lyrics talk about seeing if the personal can break down their walls (yes yes, I know). "So brick by brick I built it up, To isolate, to shut them out, But cracks run deep inside this vault, Can you tear it down?, Tear down my Great Wall", really good and relatable lyrics about keeping up walls to protect yourself, but still wanting someone to get inside. I'm very happy that so far there is only the one song that I absolutely hate.
What Hell is Like so the vocal delivery sounds weird before the bridge, and then it gets surprisingly heavy for the bridge. The chorus swings it back around to the radio rock groove, but I'm not really enjoying this a ton. There are extra effects to get across the drowning or "hell is in the mirror" line, but the bridge changing the tempo and atmosphere before going back feels very reminiscent of Dream Theater Glass Prison. But this is done…much more amateurly. The song isn't as awful as I Still Burn, but it's not good either. Omen so this…is clever. It's obviously their pandemic song, but putting it toward the end with a solid driving rhythm, apocalyptical tones and metaphors sprinkled with aspects from the pandemic keeps this just vague enough to not be like "covid gave me depression" the musical.
The Worst is Yet to Come so following the pandemic song this could've been bad, but it's more running himself down. "Hold on tight, the worst is yet to come", it feels like being amazingly self aware, just unable to change who they are. The guitar takes more of a horror move tone when we get to the verse about him taking his anger out on the other person. Not a positive song, but still pretty cool and I think most people have been in a vicious cycle they never completely intended, just can't stop. The Vulture Club, at first I thought this was going to be one last metaphorical pandemic song, and even if it's in there; the song seems to focus more on parasitic people. "Crooked smiles, they show up at your door, To take you in under their wings, Preying faking, now you feel secure, That's when they come in for the kill, Until they've had their fill", nothing profound in the lyrics, but it does a nice job driving a fairly fast paced sound, nothing emotionally heavy and ending strong.
Well okay, so there were two songs I didn't care for, but this does sit a little weird with me. With the exception of a couple songs, there was never really a lot of color used in the song structure. The instrumentation was normally mostly radio rock, Jericho's vocals kept a similar tone, and that hurts things a little. As a consumable album, it's fine, it sounds like most mass produced radio rock. But I wish there was more musicianship present in the arrangements. The few times it was utilized was interesting, but sometimes it was just in a bad song (looking at you What Hell is Like).
Either way, if you like Jericho and/or Fozzy, you'll be fine with this album. I'm just now wondering if he's always used a ton of auto-tune and I'm only noticing/bothered more because I have to review it and it's not just background noise. "Le Champion" turning into "Le T-Pain of Wrestling".
Final Judgment: 6.9/10
Bandwagon Nerds #176: Jonathan Majors and More Bad News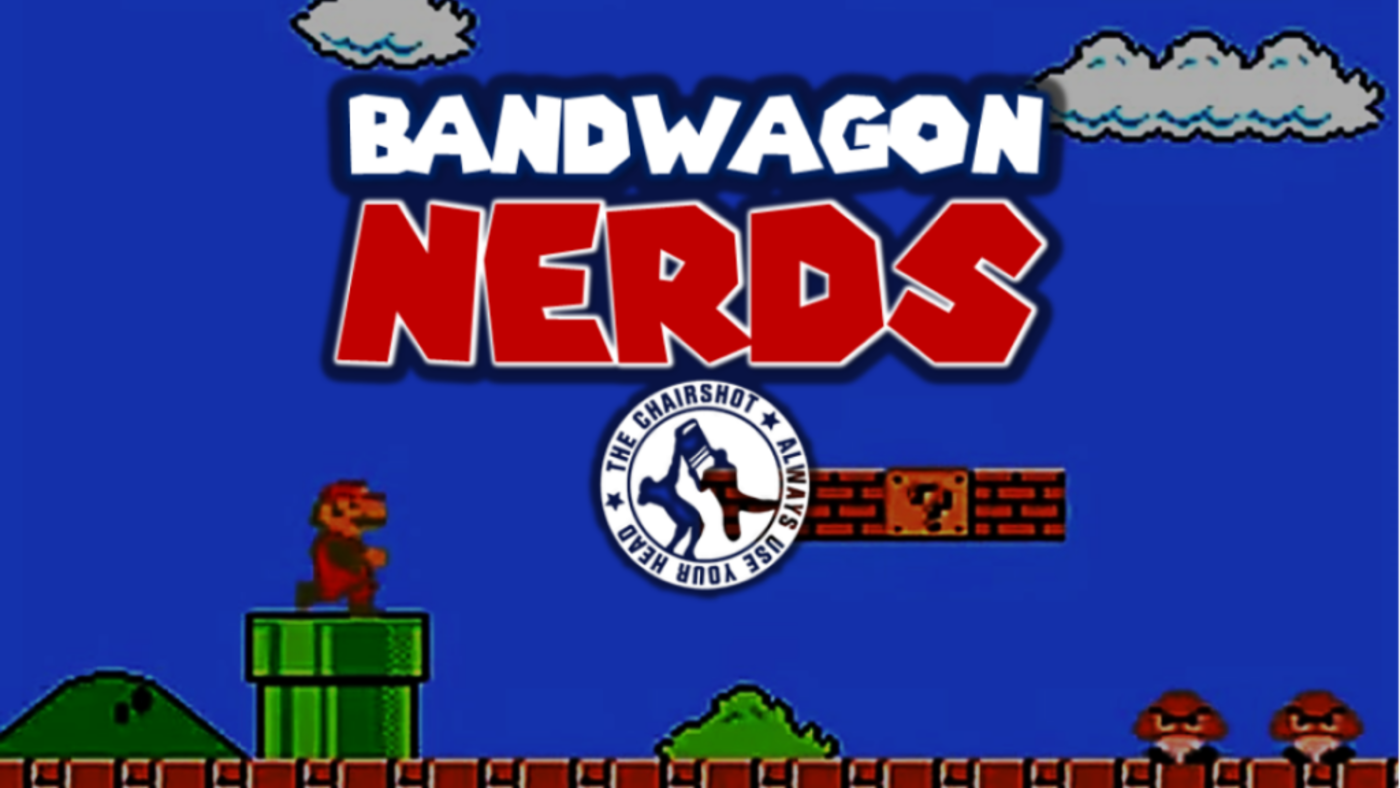 On this week's Bandwagon Patrick, Tunney, Rey and Dave wrestle with a heavy dose of bad news from the Nerdosphere highlighted by the stunning arrest of Jonathan Majors.  The guys react and discuss whet this could mean for Majors and Marvel Studios.  They also discuss how Dwayne Johnson may have hurt the latest DC film Shazam Fury of the Gods.  Finally, the guys continued their review of the Mandalorian Season 3!
@AttitudeAgg
@itsReyCash
@PCTunney
@ViolentAesop
@therealcplatt
@ChairshotMedia
About Bandwagon Nerds
Join Patrick O'Dowd, David Ungar, PC Tunney and Rey Cash as they keep everyone up on all things nerd, and maybe add some new nerds along the way. It's the Bandwagon Nerds Podcast!
About the Chairshot Radio Network
Created in 2017, the Chairshot Radio Network presents you with the best in wrestling and wrestling crossover podcasts, including POD is WAR, Women's Wrestling Talk, The #Miranda Show, Badlands' Wrestling Mount Rushmores, The Outsider's Edge, DWI Podcast, Bandwagon Nerds, the Greg DeMarco Show, 3 Man Weave, Five Rounds, Turnbuckle Talk, Suwama's Station, The Reaction and more! You can find these great shows each week at theChairshot.com and through our distribution partners, including podcasting's most popular platforms.
---
The Chairshot Radio Network
Your home for the hardest hitting podcasts and radio shows!
Listen on your favorite platform!
iTunes  |  iHeart Radio  |  Google Play  |  Spotify
Listen, like, subscribe, and share!
---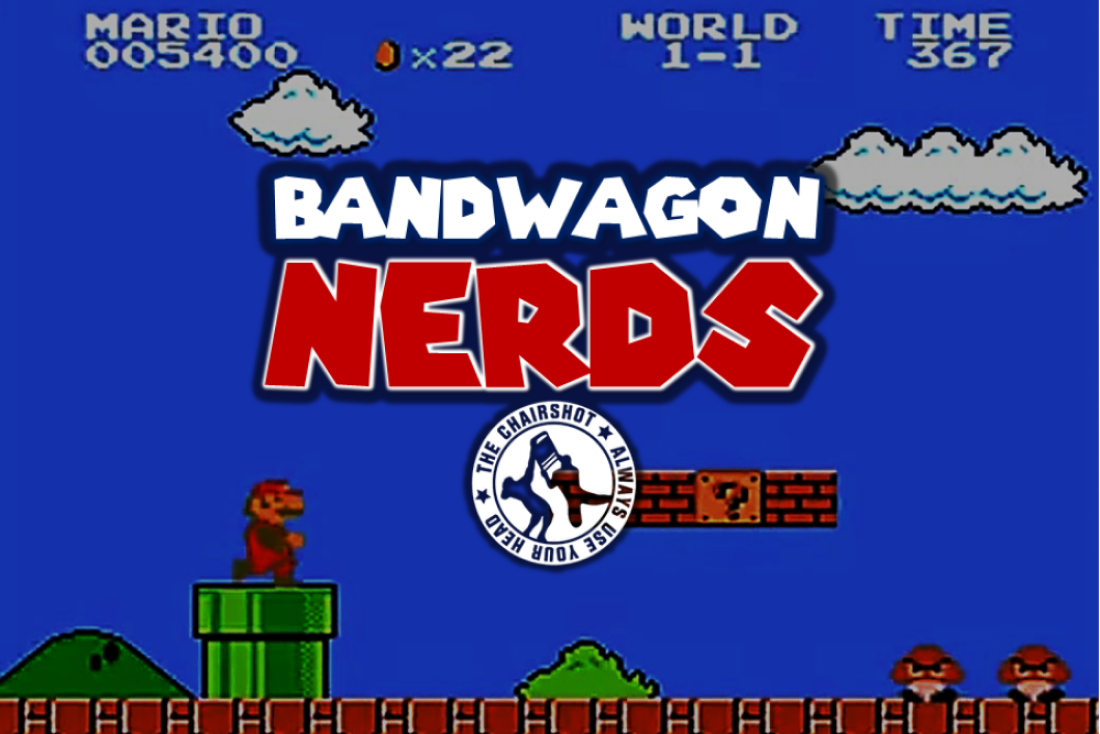 Talk The Keki: Kubo Won't Let Me Be Invisible & Eminence Shadow Finales, Pokemon Aim to Be a Pokemon Master
Join Mat and Ethan as they cover some news along with episode delays that will be happening due to the covid outbreak in various studios.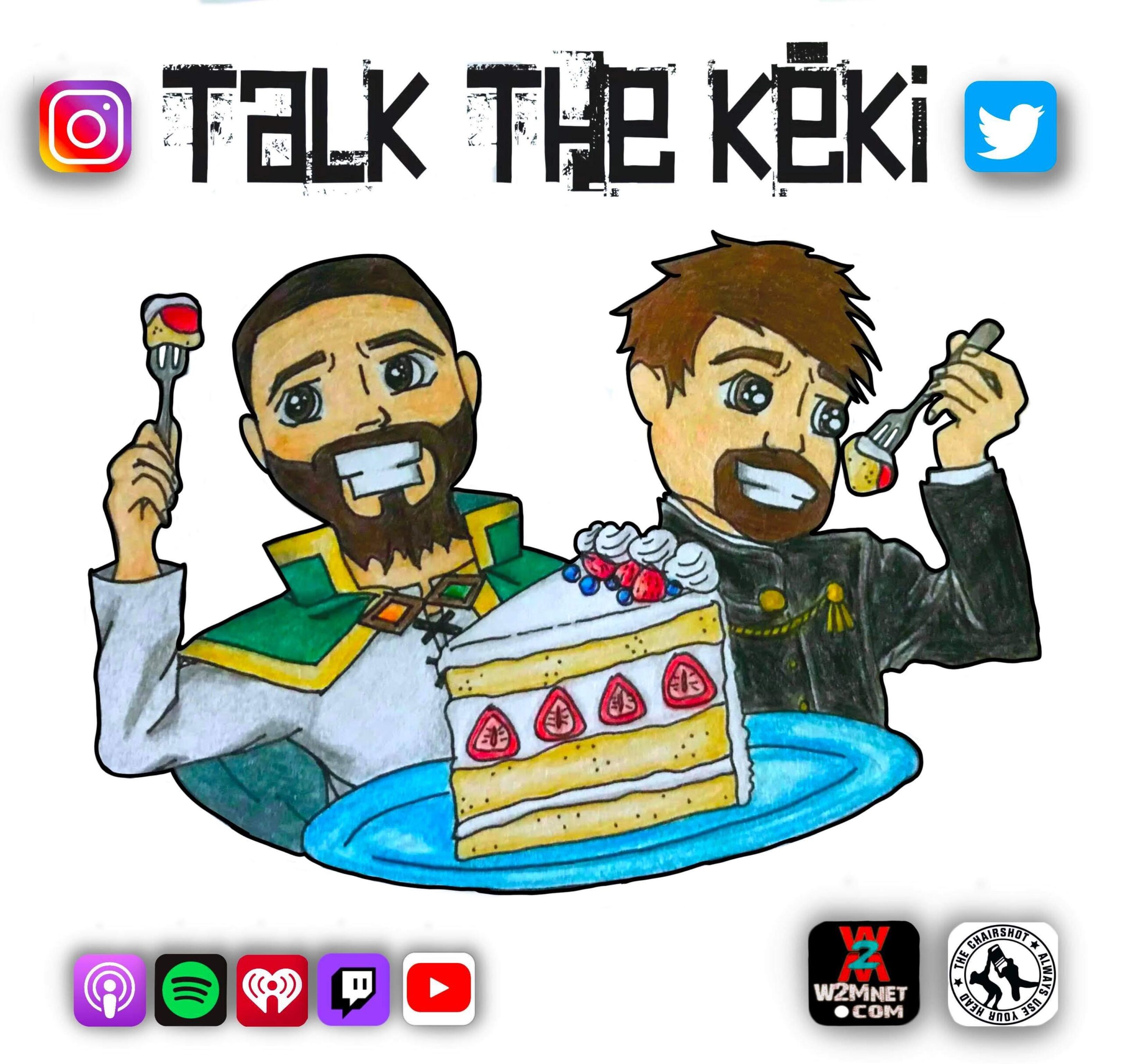 Join Mat and Ethan as they cover some news along with episode delays that will be happening due to the covid outbreak in various studios. Some shows are either dropped or on hold but you gotta tune in to find out which ones. They continue with reviews as they talk about the season finale of Eminence in Shadow, and Kubo Won't Let Me Be Invisible before its hiatus till spring. More reviews like Pokemon: Aim to be a Pokemon Master, Ice Guy and His Cool Female Colleague, Malevolent Spirits: Mononogatari, and much more!

Powered by RedCircle
About the Chairshot Radio Network
Launched in 2017, the Chairshot Radio Network presents you with the best in sports, entertainment, and sports entertainment. Wrestling and wrestling crossover podcasts + the most interesting content + the most engaging hosts = the most entertaining podcasts you'll find!
Featuring shows such as POD is WAR (sports, entertainment & sports entertainment) Bandwagon Nerds (entertainment & popular culture), The DWI Podcast (Drunk Wrestling Intellect), The Greg DeMarco Show (wrestling), The #Miranda Show (wrestling and entertainment), Hockey Talk (sports), THE 5×5 (pop culture), The Outsider's Edge (wrestling), Triple Grit Trivia (sports trivia), Down The Wire (Sports), Talk The Keki (Anime), The Mindless Wrestling Podcast (wrestling), Attitude Of Aggression/The Big Four (wrestling), and more!
---
The Chairshot Radio Network


Your home for the hardest hitting podcasts and radio shows!
Listen on your favorite platform!
iTunes  |  iHeart Radio  |  Google Play  |  Spotify
Listen, like, subscribe, and share!