Andrew's Judgmental Album Reviews: Avi Kaplan – Floating On A Dream (2022)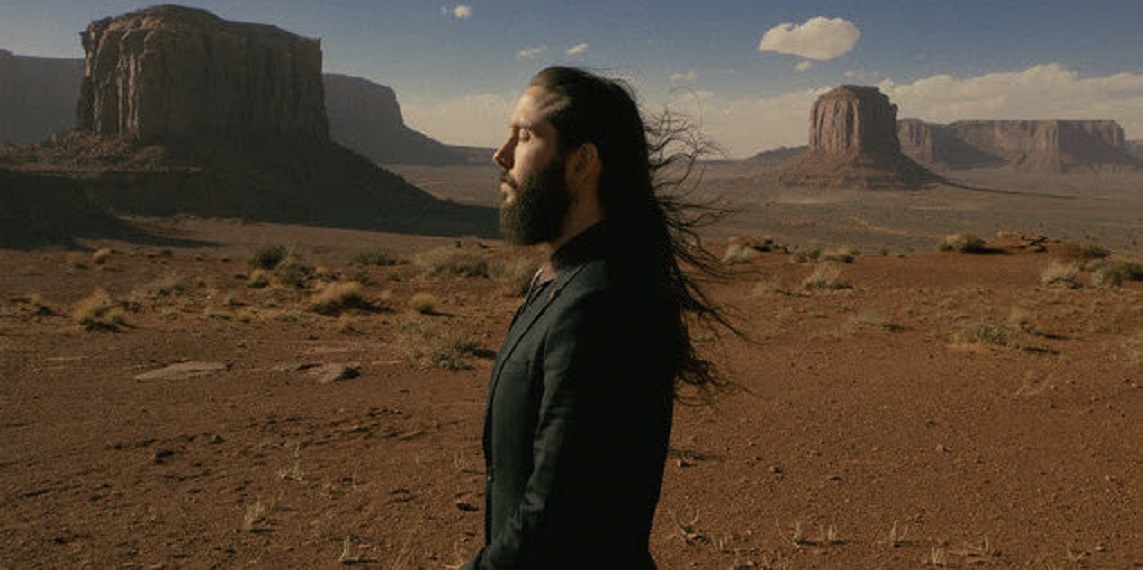 So again, May had a lot of interesting releases and I like to try and mix things up so it's not always one genre, be it Rap, Metal, Hip-Hop, Pop, K-Pop or what have you. Given all that, I saw there was a debut album for Avi that dropped about a week and a half ago.
Avi started gaining popularity and traction in the a capella group Pentatonix after they won Season 3 of The Sing-Off. He and the group won numerous awards, yet it was usually his particular Bass range that would garner a lot of buzz. When it comes to popular music and the revitalized a capella genre, Avi still stands out as special. His range is that of a contrabass, which is the lowest, yet he knows how to bring great color and warmth to his vocals; as opposed to just being dark and overpowering. Let's also not forget that singers with a lower range, do usually have a great upper range as well, so he's not all Bass with no substance. While I'm not expecting a full song in a Tenor falsetto, it's not asking too much too anticipate a lot of Baritone moments.
With all that, I'll be interested to see if he pulls any Pop/a capella influences in this album, or if this stays more in the Folk/Country lanes he seemed to enjoy when he started doing little side projects.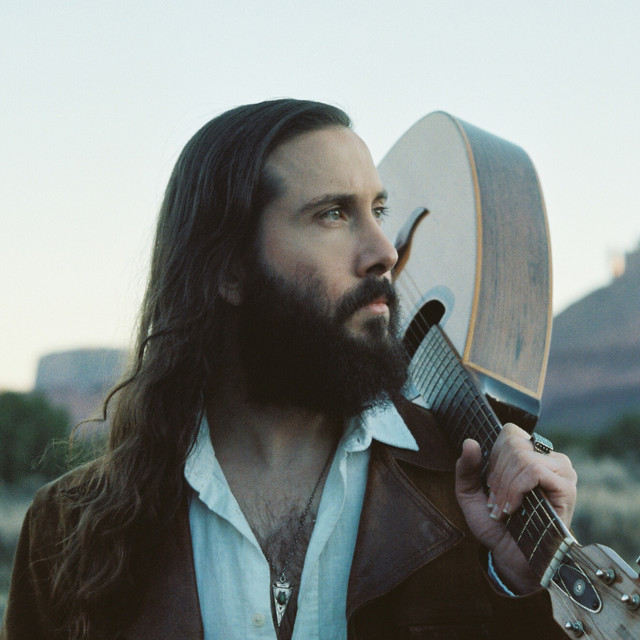 Artist: Avi Kaplan
Album: Floating On A Dream (2022)
Label: Fantasy Records
Total Track Time: 43:21
First Place I Go has a very Garth Brooks country strum to it, so that gives me an idea of what this album will sound like. Lyrically its a mesmerizing in the way he tells the story. It seems to be someone trying to get away from someone, but knows that the last thing he needs is, the first place he'll go. It could be a person, it could be an addiction, the instrumentation is subtle enough to drive the struggle in the song spectacularly when coupled with the vocals. Beautiful start. Floating On A Dream feels like a classic Western song. The harmony on the chorus is uplifting but the twang of the guitar always keeps a vibrating effect to get across the song is about a mirage in the desert and you feel like you're floating. This applies atmosphere, color and a sonic resonance that just makes this a treat to listen to. Plus Avi has stayed in more of a baritone register thus far, so there's been no crazy low notes, but these first two songs are wonderful. On My Way this…this is interesting. Given the times we're slowly working out of, this has a whole different weight. Each verse refers to a different family member (Mother, Father, Brother, and Sister) and the following chorus changes a few words to express the relationship. The line that always finishes the choruses sticks though, " Hey, I'm on my way, I hate that we've had to wait", be this just generally about busy life as an adult and not getting to see your family as often as you'd like, or having to quarantine for 2 years, this is a sweet, somber, and yet happy song because he's on his way to see the loved ones. Great usage of simple words for this to apply to a plethora of situations and perspectives.
He Don't Love You Right starting with light piano and a church choir effect brings a whole different vibe to this song. There's a darkness, like a foreboding in the arrangement and when the final verse kicks in, you understand a larger picture, "Been here once before, Your mind's gone back to war, You always want to leave, But love is just a drеam". So it's just an abusive relationship with fear, fighting and the feeling of being trapped driving an inability to leave it. Insanely powerful song. I'm Only Getting Started okay this is a bit different. While it starts off feeling like a normal kind of country song, the chorus is driven by the piano and it reminds me of Hozier Take Me To Church. I'll probably say this is the weakest song thus far, but its also the most pop oriented. Not a bad song, but with how the album started, this feels very weak. Try To Get It Right so we go back to a classic country guitar twang and the lyrics are simple and relatable. Some metaphors for wrong and right, but effectively he just wants to do some good before he dies. Musically it supports the desire since it feels hopeful and pleading at the same time, that concept of trying to motivate yourself to bring the desire to fruition.
I Can't Lie now we got a little Motown Country here. The more open start made it feel like classic country, but the chorus brings in this nice clapping and rhythm section with a bit of a Motown swing. It's a very catchy song, sung well with great enunciation to pull you into certain lines and the swing will have you starting to sway subconsciously. All Is Well Feat Joy Williams the song reads like it deals with spiritual harmony and finding a balance in themselves. This concept is supported by a very church hymnal sound to the arrangement. Again just really creative while not being overly complex. Into the Blue initially there was enough overlapping imagery where it could've been about death or someone just leaving, but the song becomes more clear. Since we figure by the ending refrain that it's a lost love who just drove away into the blue (so to speak). At this point you should know the instrumentation matches the tone and intent of the song, so I don't need to say it every time.
When I'm A Fool the first verse is words that I don't know anyone who can't relate to, "Darling, I'm ashamed, Wish I could change, The things I said, That caused you pain, Fire in my eyes that made you cry, Filled up all the oceans, And swallowed all my pride". Now even though I'm not overly fluent in John Denver this really feels more akin to that style of Folk structure. But this has a great drum kick that revs up a bit through the chorus and brings us to the final verse. There's a lot of little flavors that remind me of Celtic Folk songs as well. Where it runs down the singer and yet still has a celebratory vibe because it's awkwardly cathartic. Really cool song that mixes a few concepts we haven't heard much of so far on the album. My Queen I was not anticipating a Chamber Choir style of song for this. The choice in delivery really makes it feel more like bowing in reverence to the significant other. It gets the Queen metaphor over majestically. You also get to hear Avi's bass tone round out the choral effect in a gorgeous haunting pulsation.
I'm still a bit in awe honestly. So many little elements that certain songs added to expand on basic Folk/Country concepts to make it more unique, resonant and connective. Selfishly, I'm a little disappointed there weren't more overt showcases of his bass range, but it also made the light sprinkles more special. Now sure, personal nit picks definitely have me unimpressed with 2 of the songs but, even what I'm unimpressed by wasn't bad. And that is definitely not something that can be said for most albums.
Truly, this does show a great talent not only in singing, but arrangements and lyrical simplicity hammering home relatability without sacrificing quality. This might be the second album of the year where I can see myself just putting on and listening to again for funzies. Great solo debut album.
Final Judgment: 8.55/10
Mitchell's Hyrule Puro-Resu News Report! (2/7/22)
Onward, to Lanayru!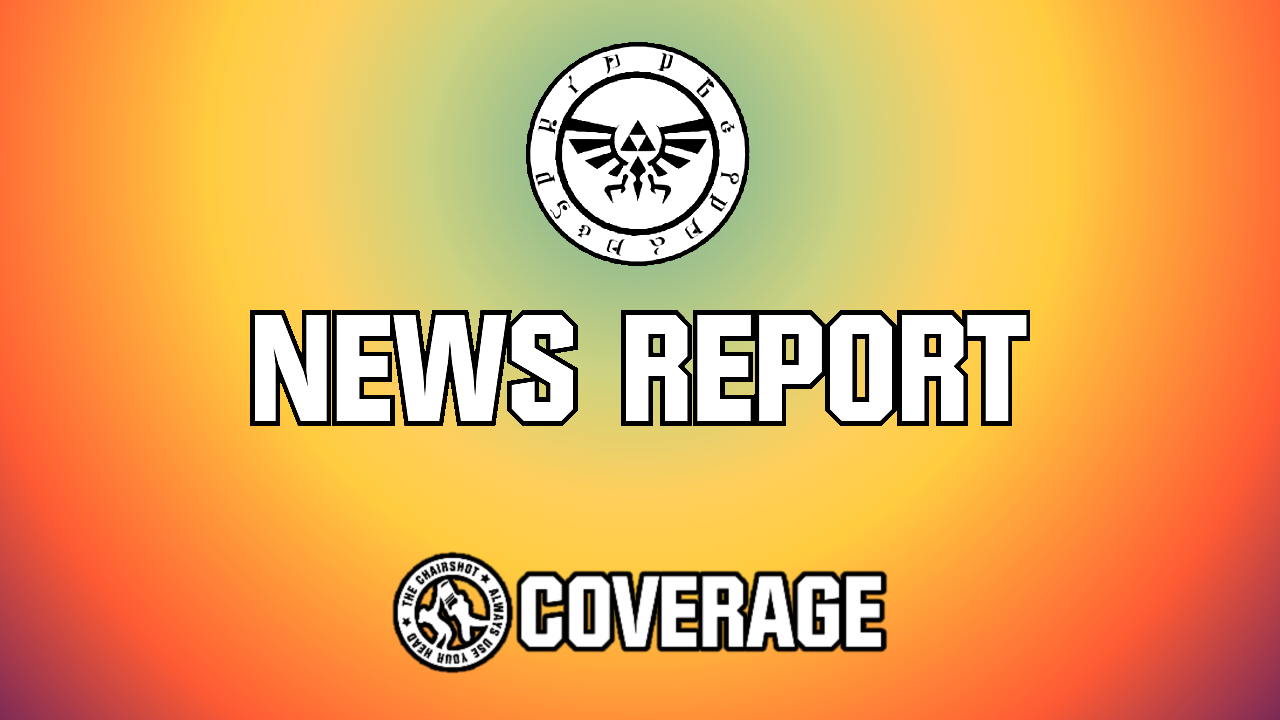 The second round of the Triforce Tournament is set!
HPW moves on to Talus Plateau as the Fourth Annual Triforce Tournament continues! Did your bracket get busted? Or are your favorites still in it to win it?
The updated bracket: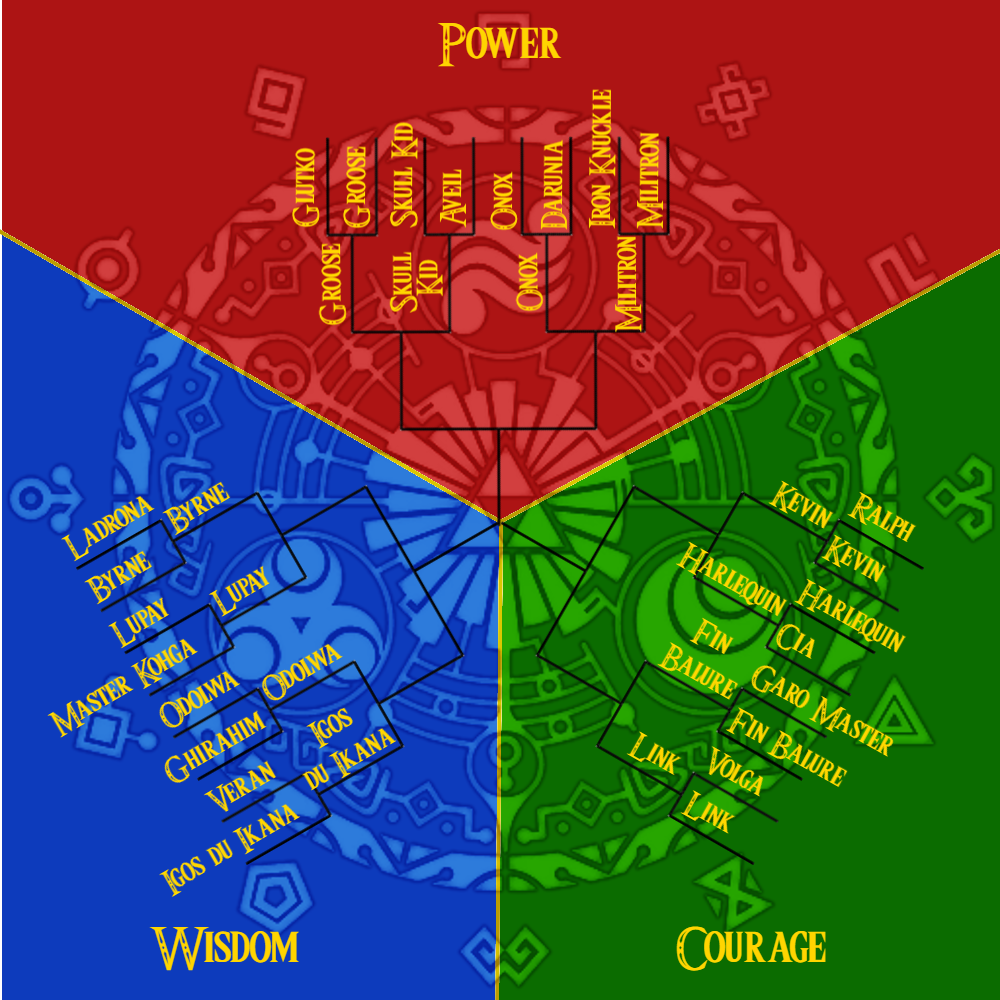 Three of the four Faces of Evil have made it to the second round, but the level of difficulty has only increased! With Glutko gone, will Militron, Lupay and Harlequin continue on to the finals? And we also have a HyruleMania rematch as Groose will meet Skull Kid in the Bracket of Power Semifinals!
HPW hears from the Trios Championships #1 Contenders Gauntlet entrants!
The Three Masters have regrouped. Garo Master doesn't show much emotion but Master Kohga is down because he lost in the tournament. But Master Stalfos tells them both to cheer up, they have an opportunity. They can finally reach the top of the Trios Division mountain! The Poe Sisters are very excited to get this opportunity, they're basically squeeing nonstop. But then they realize that if this is a Trios Gauntlet, only three of them get to be in the match. They argue about who is being left out, but it doesn't seem like they're going to be done arguing for some time…
Stal-Kid high-fives with Sir Hurr & Sir Durr, and they're ready to "ruin things for Arrow Club." They've got "a bone to pick with those ducks." Meanwhile, Doomknocker is happy to see Darkhammer and Gooma again. Knocker wonders out loud, "Why'd HPW wait so long to call us again? Did we offend? What happened? Doesn't matter. We're back, and we're going to bring that doom to everyone. Every single one of you is getting knocked out!" But the UnderWorld Order is unreachable for comments. Are they still in the Thyphlo Ruins? Will they make it to Mount Dunsel in time for the gauntlet match in March?
---
My Thoughts:
This is a bit of a superfluous article but the updated bracket needed to be posted. Also, the various trios needed to give their input for the gauntlet match, hence the little blurb from each one.
Bandwagon Nerds #169: Fantasy & Football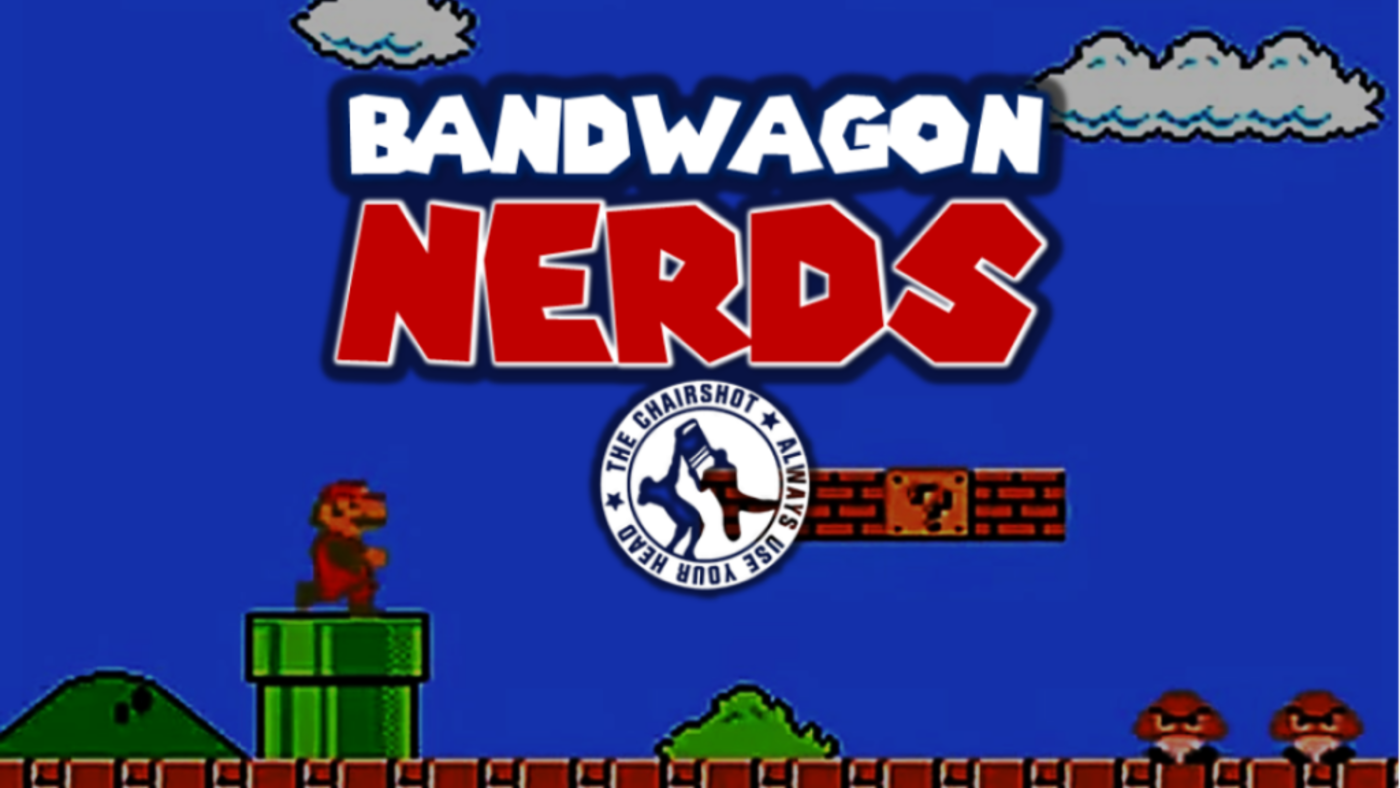 With That 70's Project paused for one more week, The Bandwagon convened for a special edition of BWN. In the first part of the show, the guys break down, in extreme detail, the big announcement from DC Studios James Gunn earlier this week where Gunn revealed his vision for the first chapter of his new DC Universe titled "Gods & Monsters".  What do the Nerds think of Gunn's plan? Is it too ambitious? Is there any reason to think it could succeed? Or is it just what DC needs to get back into the game? Speaking of game, with the Super Bowl a week away, the Nerds then drafted their All-Time Ultimate Football teams. With every player in history available to choose from, which Nerd picked the best squad? Tune in and draw your own conclusions.
@WrestlngRealist

@AttitudeAgg
@itsReyCash
@PCTunney
@ViolentAesop
@therealcplatt
@ChairshotMedia
About Bandwagon Nerds
Join Patrick O'Dowd, David Ungar, PC Tunney and Rey Cash as they keep everyone up on all things nerd, and maybe add some new nerds along the way. It's the Bandwagon Nerds Podcast!
About the Chairshot Radio Network
Created in 2017, the Chairshot Radio Network presents you with the best in wrestling and wrestling crossover podcasts, including POD is WAR, Women's Wrestling Talk, The #Miranda Show, Badlands' Wrestling Mount Rushmores, The Outsider's Edge, DWI Podcast, Bandwagon Nerds, the Greg DeMarco Show, 3 Man Weave, Five Rounds, Turnbuckle Talk, Suwama's Station, The Reaction and more! You can find these great shows each week at theChairshot.com and through our distribution partners, including podcasting's most popular platforms.
---
The Chairshot Radio Network
Your home for the hardest hitting podcasts and radio shows!
Listen on your favorite platform!
iTunes  |  iHeart Radio  |  Google Play  |  Spotify
Listen, like, subscribe, and share!
---