Andrew's Judgmental Album Reviews: Bloodywood – Rakshak (2022)
Bollywood meets heavy metal! How does Bloodywood fair against Judgment?!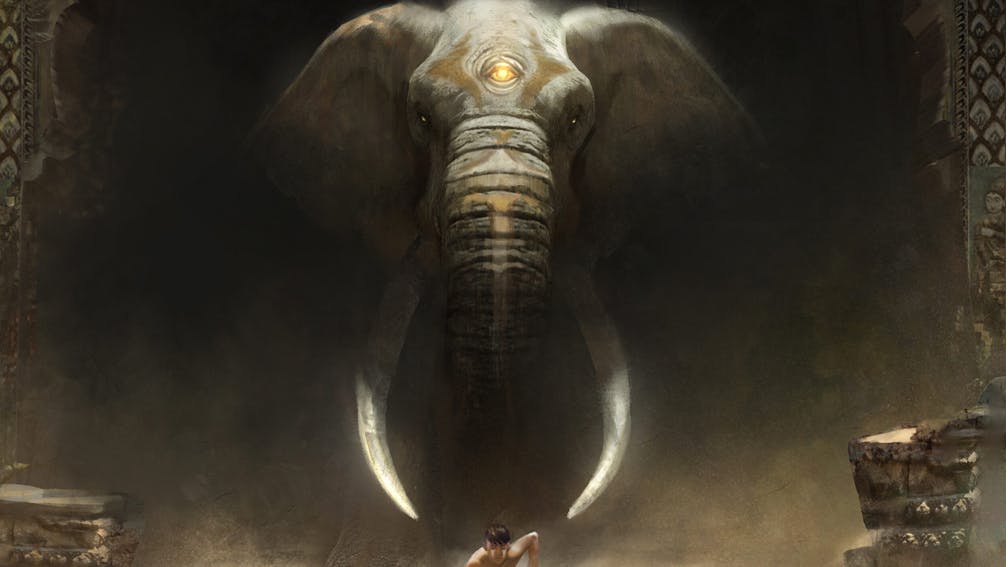 Well you it took me a while to find an album that really piqued my interest this week. Weezer's summer seasonal album is a few days away, and nothing really grabbed me as interesting. So I decided to finally check out an album and band that has been getting solid buzz in the metal community.
A band after Greg DeMarco's Jinder loving heart, Bloodywood is Indian Folk Metal. So they mix a little sitar with the guitar, growl, stomp and things are danceable. So…sufficed to say, they are unique. This album came out in February, but better late than never right? Let's see if they're worth the hype!
Bloodywood is: Jayant Bhadula (vocals), Raoul Kerr (rapper) & Karan Katiyar (everything else)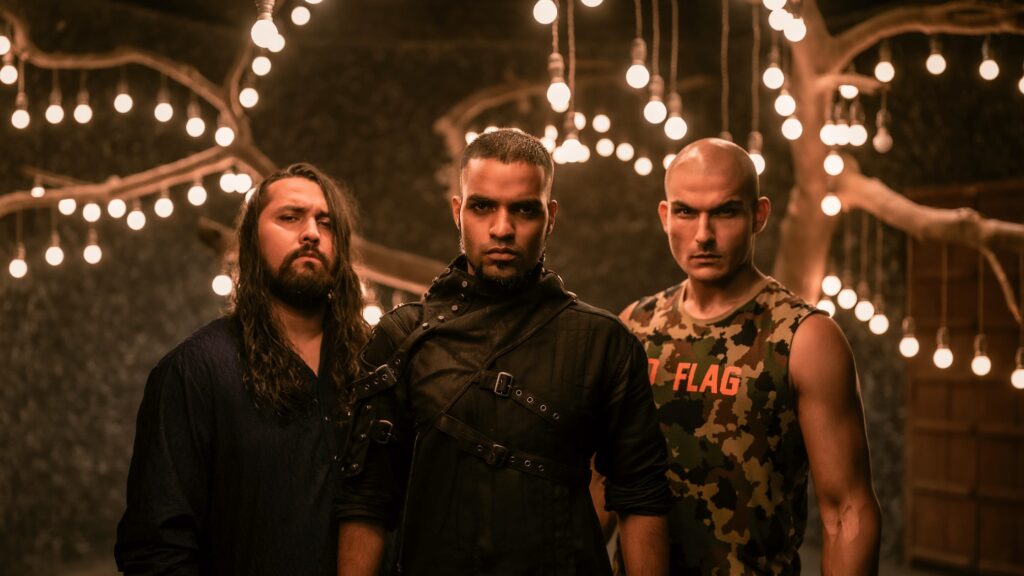 Artist: Bloodywood
Album: Rakshak (2022)
Label: Independent
Total Track Time: 47:17
Gaddaar okay we immediately get some down tuned guitar, sitar, and traditional Indian percussion before the vocals come in. The lyrics are mixed between English and either Punjab or Hindi (my Middle Eastern dialects aren't exactly polished so I'm not sure). The rap being in English hits hard; "Yeah, we're slaying, but we're saying nothing new, We're just saying, you better do the shit you say you're gonna do, None of that fake shit WWE, 'Cause you know, we keep it real like the UFC". Damn though, the song is heavy, attacking and the mix of lyrics as well as the sonic mixture of Indian Folk with Nu Metal is just really one hell of an experience. Aaj well this starts off with light sitar and some wooden flute before synth and a little more uptempo Techno style drums. I'm mostly vibing since this is like good Linkin Park with Middle Eastern flair for this song, but the pre-chorus is pretty great; "Kaioken! I will be better than I was back then, Never say never I was trapped in, Put it all together as I fought, now I'm smashin', Fate in the shredder man I'm all about the passion", simple things like Dragon Ball Z references appeal heavily to a Western demographic and also bridges that gap masterfully. Between the arrangements being a mixture of East meets West, throwing in pop culture references to assist that is genius. Also with the DBZ references it helps to get across the general message of realization in surpassing your limits and becoming/accomplishing what you want in life. Zanjeero Se instrumentally this sounds like a Bullet for My Valentine opening, even with the haunting lighting vocals behind is all. The driving music helps to get across an overall hopeful message. With the title translating to "from chains" it definitely gives off this idea of overcoming hardships/chains/shortcomings. It's a different style of metal but works well so far in this album. Not a hell of a lot of Indian Folk flair, but it's still a well done song.
Machi Bhasad okay now we're back in full fusion force. Bhangra vibe immediately to start things off before it assaults into more of a technical Industrial style akin to Twelve Foot Ninja. While the message isn't unique in calling to change the world for the future generations, but it's aggressive whilst still being amazingly groovy with the Bhangra throughout. Dana-Dan holy hell this is beyond aggressive (way more than the previous song), even lyrically from Jump Street.  "I put a fist through the face of a rapist, And yeah, I tape this, For the viewing pleasure of the nameless faces he disgraces, And yeah one day I may change his kind with my mind, but, I won't bow to the beast, never make peace", given the fact these guys are from New Delhi and oppression is rampant in that part of the world, this message is even more profound. Calling to fight against the archaic treatment of women and denouncing so much of that insulated mentality, it hits harder. Musically this hits with aggression and more of ascending synth to exhibit rising against the oppression before hammering in the aggression again. Great arrangement. Jee Veerey the flute returns and this definitely gives me P.O.D. vibes. It's got heavy elements but is fairly light with more emphasis on the flute, softer spoken rap and Indian percussion. With the translated title being "brave one" this is another song about fighting through issues to get to the other side. Not gonna lie, if it was all English this would start to bore me with all the redundant messaging, but I really enjoy the arrangements and how they incorporate all of the different elements.
Endurant is in a similar enough vein that you can infer from the title. I do like how the musical inspiration is a little more Nonpoint and P.O.D. with this song. The concept of rising above something, I can't quite tell if the war/anger words are supposed to be metaphors since as we already established, I don't know the potential dialects the non-English parts are written in. But yeah, this song is the most Western radio friendly song on the album, and that also is probably why I find it to be boring, a little grating and am thankful when it's over. Yaad okay the flute with what could be light chimes and this soaring/ethereal feeling to open the song is beautiful. A lot of Nightwish ideas flow through my head but when the vocals kick in they remind me more of Shepherd's Reign. It's still got this beautiful folk element and a reoccurring message of remembrance. The concept of loving someone forever, not just only while both are alive seems to be where the theme is going, and it's really well done. I do appreciate that there is a bit of a drum beat that sounds like a heartbeat through the quieter portions, and the song just strikes a lot of chords. If you can relate to the sentiment, it really evokes a lot of great emotion.
Bsdk.exe, so early on this is like Korn and Soulfly had a baby. Lyrically this pretty blunt;  "Fuck your propaganda flyer you can take it back and shove it, Man I'll never love it, Seeing through you you're invisible, Journalistic integrity? You're a fucking criminal", this is something we can all relate to. Be it actual mainstream media or even in wrestling, journalistic integrity doesn't exist. It's all propaganda, and this is a groovy ass song. Chakh Le we get that Bhangra bop again to kick things off and then the rap kicks in, with a semi-automatic kind of rhythm. "People trapped on the wrong side of the wealth gap, Thick, fat stacks of cash to build a bridge back, We lay these bricks down on the track, 'Cause you know we packin' heat to make more than just the beat smack", these lyrics don't leave a ton of room for interpretation. They go in about the wealth gap in the world, while some of their lines are a little idealistic and cute in a naive way, the general sentiment is something I can get behind.
Let me answer the main question in my opening – Are they worth the hype? – I would say very much so, yes. There was only one song that felt generic by western standards that I zoned out. Aside from that the biggest flaw of the album is the repetitive "overcoming" theme of many songs. Sure coming out of a pandemic maybe it felt appropriate, but 1 song, maybe 2…not like 4.
That aside, the arrangements and mixture of sounds kept me invested even if the lyrical content was lacking, not understood (language barrier) or mind numbingly redundant. So if this was in all English and a generic western metal band, this would not rate as highly. But Bloodywood isn't just any regular band, and since this is their first full album of original music, it's a great starting point. Just mix up the imagery a little next time guys, come on now.
Final Judgment: 8/10
Mitchell's Hyrule Puro-Resu News Report! (12/1/22)
Get ready for New Year's Eve!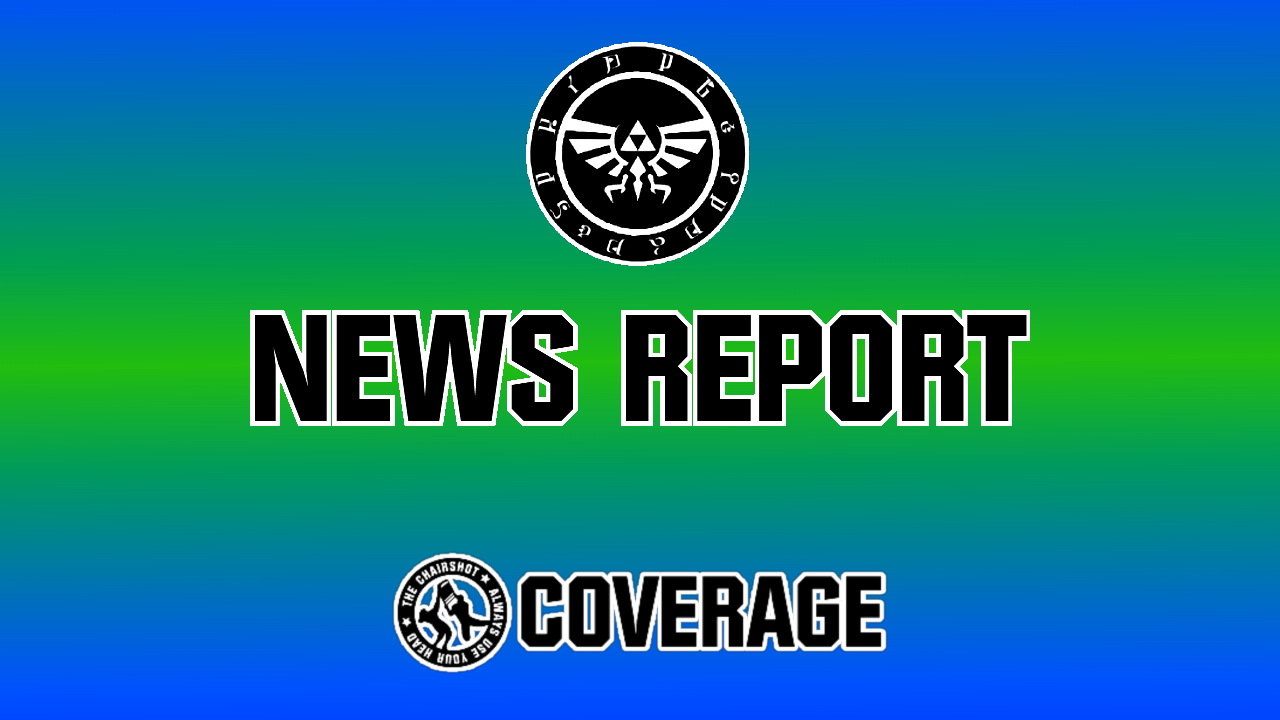 The Celebration of Greatness is set!
With Fyter Feast sorting things out, we're ready now for HyruleMania 3! Get ready for the who, what, where and when of the Celebration of Greatness!
HyruleMania 3: December 31st, 2022!
As is the tradition, this incredible event will close out the year on New Year's Eve! And it'll be in the Hyrule Great Forest, right in front of the Great Deku Tree!
Look at all the title matches!
For the HPW Death Mountain Championship:
Torbevito prepares to defend against FOUR opponents in the third-ever Death Mountain Championship Ladder Match! The Son of the Whirlpool will have a Desert Flower, the Twilight Princess, the Living Blade, and the God of Woodfall. Two years in a row, a new champion has been crowned through this match. Will history repeat itself? Or will Torbevito find a way to break the streak and survive into the new year?
For the HPW Trios Championships:
After making it through the massive Three By Four match, it will be the Dames of the Dunes taking on the Arrow Club's Bad Croc Scaly & The Young Ducks! Tali, Buliara & Riju want revenge for the All or Nothing Quartet match, but the Arrow Club says if they beat 'em once, they can beat 'em again! Will the Celebration of Greatness become a #SuperQUACKParty? Or will the Gerudo Alliance bring home gold?
For the HPW Termina Championship:
The Arrow Club took a lot from the Gerudo Ace, but he looks to take something back from them. Ganondorf may not be all that humble, but he looks to humble Fin Balure while becoming HPW's first Triple Crown Champion! Will history be made to close out the year?
For the HPW Goddess Championship:
It is an epic tiebreaker between Princess of Hyrule and Sorceress of Shadows! Veran is the only person to have pinned Zelda in the almost two YEARS she's been champion, but then lost in the rematch. Now we have the trilogy aligning with the Celebration of Greatness, where we will see who is truly the greatest in the Women's Division! Will Zelda continue this reign of dominance? Or will Veran return to her former glory?
And of course, for the HPW Triforce Championship:
The Hero's Shadow shed blood, sweat and tears, and even drew blood from his brother, Link, to keep this title. He has proven ruthless in the ring, but he might be facing the only person who can match him. Igos du Ikana is cold and heartless, and not just because he's a skeleton. He has held the TCW Championship, the predecessor of the Termina Champion, which Igos helped introduce to HPW. Now he aims for Kage's throne. Fiery rage colliding with cold-blooded calculation, something has to give.
G͘̕͢҉U͝E̸̡̢S͏͘S͢ ̵̴͘͡W͜H̡҉͏Ó̀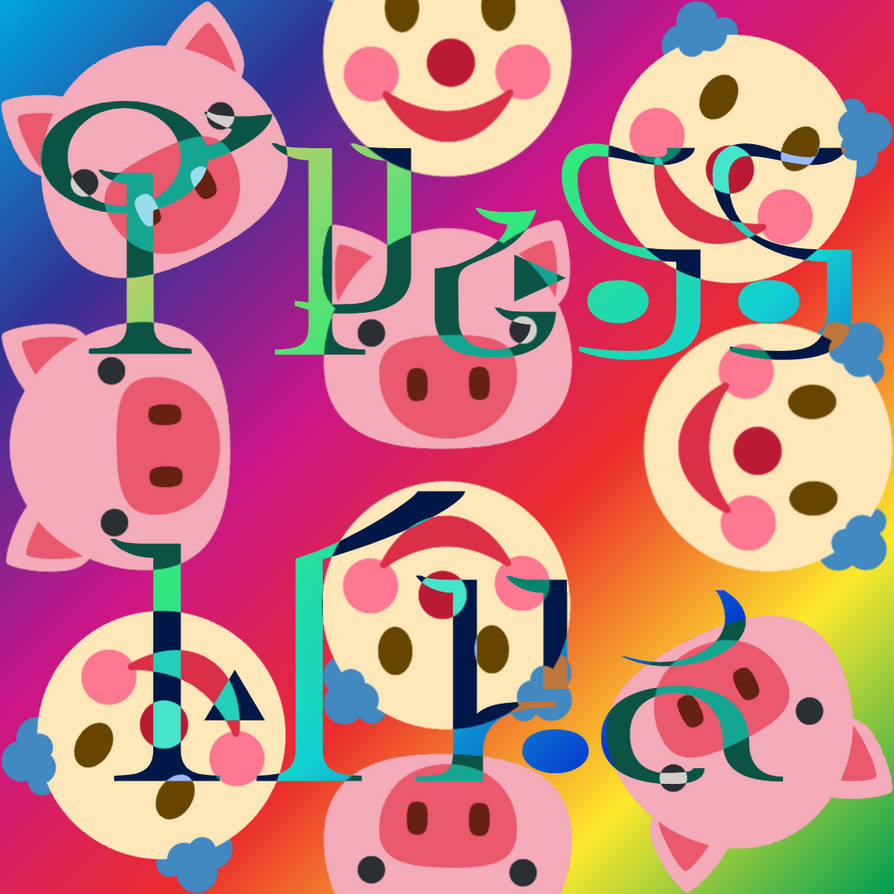 I̶'̷d̵͡ ̢̀I̷̢̧'͜͢͢d̸́ I'd say your c҉h̷͜͞a͝҉͟  chances ą͡r̵͟͜e͏̵̨̛͢ are a million to none!
But let's have f̢͠u̢͟ņ f̢͘u͘҉n̵ fun anyway!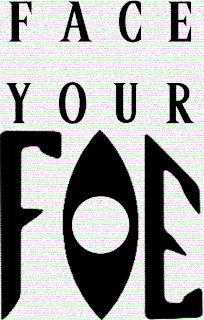 But wait, there's more!
Humpback Hook Halibut releases a statement.
"After the brawling that persist after Fyter Feast's main event, there is a lot of tension in the men's locker room that we cannot allow to continue. Firstly, the issue of the Dark Forces and the UnderWorld Order. It is clear all of the faction members being present is a recipe for disaster, so we must limit this to a one-on-one match. This will be Gibdo VS Gibdo to name the one and only Gibdo in HPW! There will be a ringside ban on all other members between the Dark Forces and uWo, or else there will be indefinite suspensions. This is your only warning.
"As for the other brawl between Groose and Skull Kid… That shall be handled in its own way. There will still be a ringside ban, and this will apply to Tingle and Ladrona as Groose's tag partners. But more than a ringside ban, this will be settled with something very special for HyruleMania: Hair VS Mask! If Groose loses, his pointy red pompadour will be buzzed off his head. But if Skull Kid loses, he must stop wearing that strange, heart-shaped mask. There will be no count outs and no disqualifications, there must be a winner inside that ring! And I wish them both the best of luck."
HUGE grudge matches made for the Celebration of Greatness! Who will be the Gibdo of All Gibdos? Will Groose end up a bald eagle? Or will Skull Kid be forced to show his face?
---
My Thoughts:
I may be wasting a lot of good match intro ideas with this article, but as I needed to announce the grudge matches that are going to fill out the card, I figured I should also hype up the established matches. And if you're wondering about that "Guess Who/Face your FOE" thing, just wait and see. And yes maybe it is a bit Bray Wyatt White Rabbit but whatever, I've already copied a lot of other stuff from wrestling in the real world.
New Force Order – A Star Wars Podcast: Rip Don Winkle
Is Yoda legitimately dyslexic? That and many more hard hitting questions answered on this edition of New Force Order!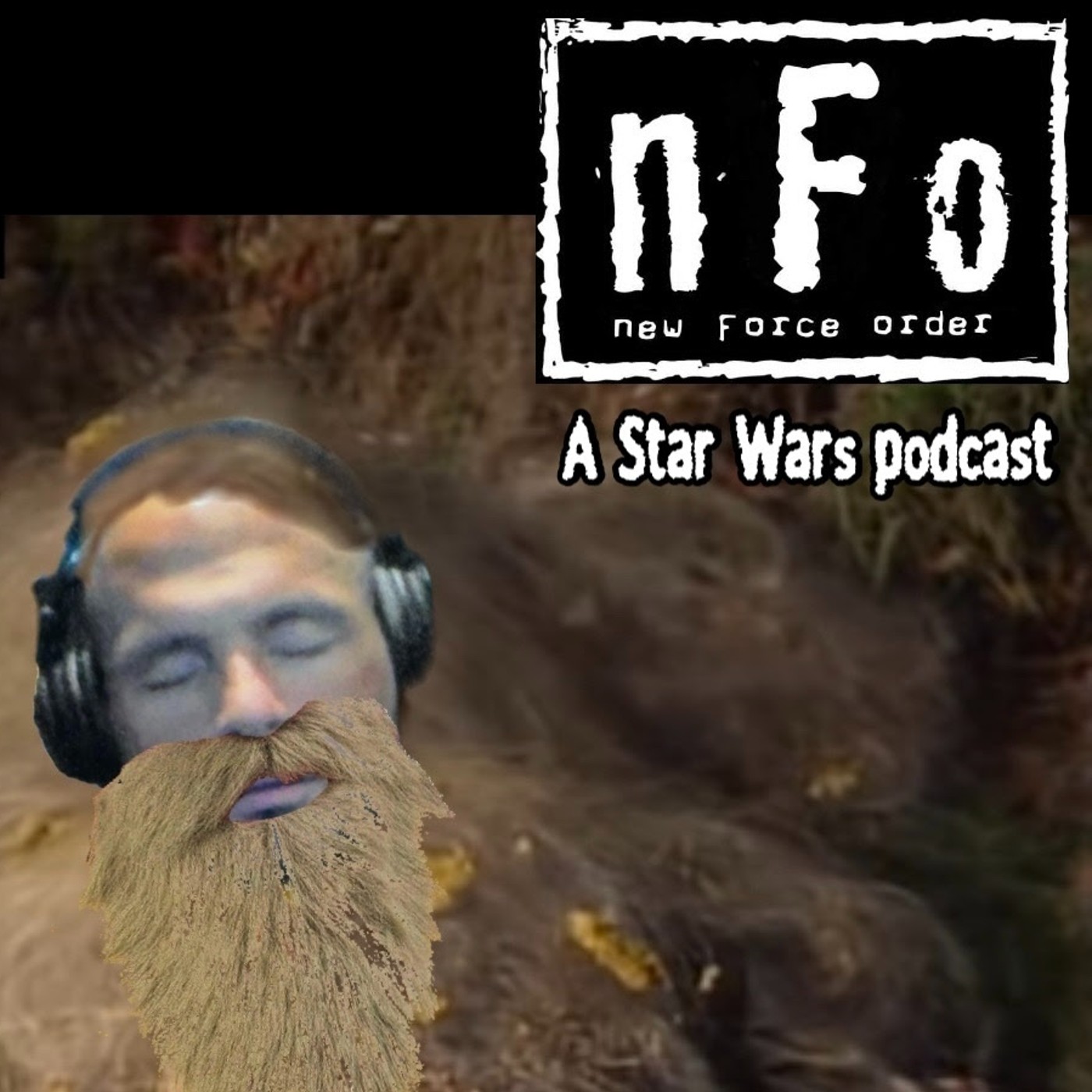 Is Yoda legitimately dyslexic? That and many more hard hitting questions answered on this edition of New Force Order!
Powered by RedCircle
Spiro went back to Exegol so it's just a drunk Doc and a sleepy GGP tonight. We go in depth to break down the Disney+ Tales of the Jedi series. The acolyte begins filming and KK has a ball gag shoved into her mouth about announcing new films. Is Lost writer Damon Lindelof headed to Star Wars? Is Yoda legitimately dyslexic? Filoni compares the new Ashoka series to a classic Japanese movie. On who's more over it's a master/apprentice battle! Count Dooku and Qui Gon Jinn vs Darth Maul and Darth Sidious. Which duo is more over and why!?
All this and more on this weeks NFO episode! As usual email us at newforceorder@yahoo.com.
About the New Force Order
A Star Wars Podcast by the fans and for the fans. GGP, Doc and Spiro deliver a in-depth weekly news and review show on all stars wars related content.
About the Chairshot Radio Network
Launched in 2017, the Chairshot Radio Network presents you with the best in sports, entertainment, and sports entertainment. Wrestling and wrestling crossover podcasts + the most interesting content + the most engaging hosts = the most entertaining podcasts you'll find!
Featuring shows such as Bandwagon Nerds (entertainment & popular culture), The DWI Podcast (Drunk Wrestling Intellect), The Greg DeMarco Show (wrestling), The #Miranda Show (wrestling and entertainment), Chairshot Radio Hockey Talk, Patrick O'Dowd's Chairshot Radio 5×5 (pop culture), PC Tunney's Chairshot Bets (Sports), Down The Wire (Sports), Lucha Central Weekly (wrestling & lucha libre), Talk The Keki (Anime), The Mindless Wrestling Podcast, and more!
---
The Chairshot Radio Network


Your home for the hardest hitting podcasts and radio shows!
Listen on your favorite platform!
iTunes  |  iHeart Radio  |  Google Play  |  Spotify
Listen, like, subscribe, and share!
---