Mitchell's Hyrule Puro-Resu News Report! (6/30/22)
A crash course in TCW history!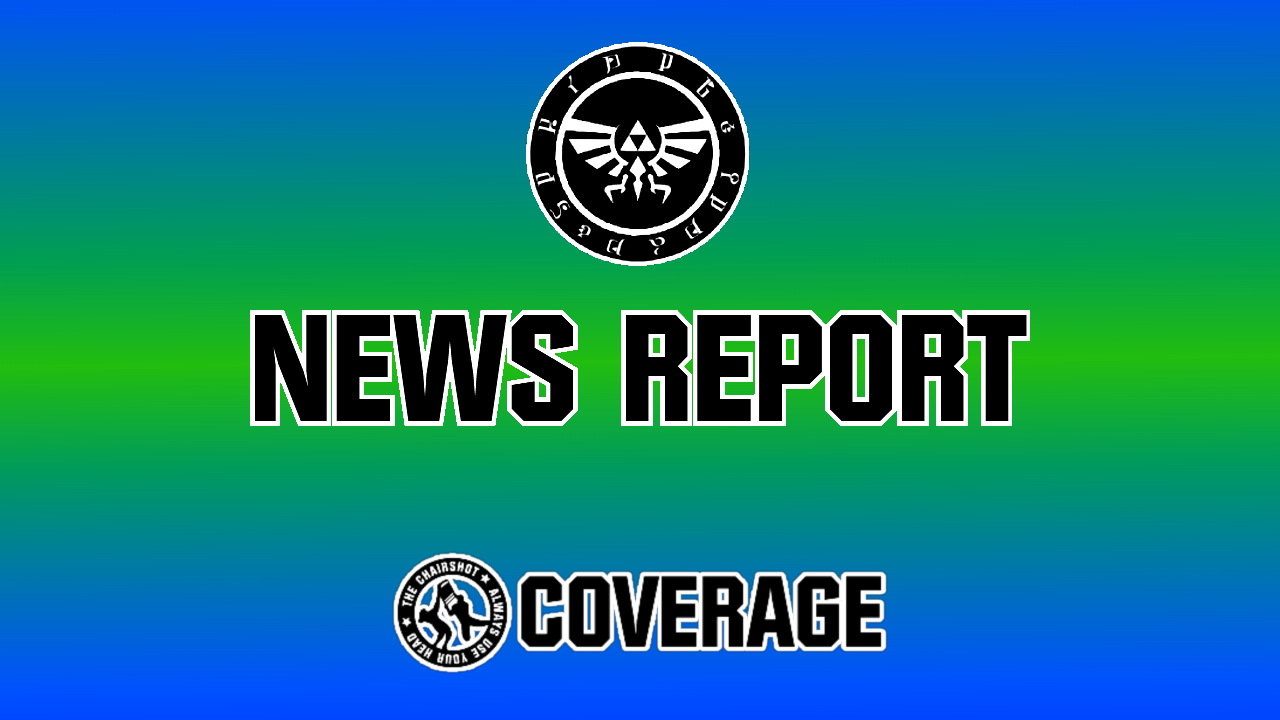 For those who don't know the history of Termina Championship Wrestling…
Before HPW goes international at Termina Velocity, they're giving everyone a crash course on what makes TCW such a powerful part of wrestling history!

(Not so) Humble beginnings…
Founded by GBC (Great Bay Coast) Corporation to bring professional wrestling to Termina, the aptly named Termina Championship Wrestling was based out of Great Bay Temple. Founded in 1992 and managed by the Gorman Brothers, the promotion showcased various international styles of professional wrestling, from Ruto lucha libre to Goro Sumo to Zora technical style, to even "hardcore" wrestling. The brothers' guidance created new stars and helped TCW establish itself on part with other great promotions of its time, such as Death Mountain Wrestling (DMW) and the Hyrule Wrestling Federation (HWF).
Gathering creative minds formerly of from Hebra Wrestling Heights (HWH) and the Akkala Wrestling Alliance (AWA), a tournament was held for the AWA World Heavyweight Championship. The winner, Shale Dug-In, shocked the world by telling the AWA that it was a "dead promotion that died seven years ago," and he quite literally threw away the AWA title to bring about the TCW World Heavyweight Championship, the very belt HPW adopted when Igos du Ikana, the last champion, brought it to Hyrule back in September of 2020. And as controversial as that foundation was, the legend of TCW began.
T C DUB! T C DUB!
The bulk of TCW's shows remained at the TCW Arena in the Great Bay Temple. Seating comprised of simple folding chairs and four sets of portable bleachers, with the unconventional scene reflective of the gritty style of the promotion itself. Shows were broadcast on a local Termina cable sports channel, Great Bay Sports Network (GBSN), every Tuesday evening. Shows were also aired on the Clock Town Tower Network (CTTN), but on tape delays, the following Thursdays. Due to the obscurity of the stations and TCW itself in those early days, as well as the lack of national censor oversight at that late hour, many times expletives and violence were not edited out of these showings, along with extensive use of copyrighted music and music videos.
In 1995, older brother Tod Gorman sold the company to younger brother, Paul Gorman, trading as GBC Corp. Afterward, Tod remained in TCW as a figurehead commissioner. Years after being the TCW "Commissioner", Tod left in May 1997, his absence explained on-air that he retired from wrestling due to family. Rumors circulated, however, that Tod was fired by Paul after he was suspected as a "locker room mole" for a rival wrestling promotion, helping to lure talent to HWF. Those rumors were never proven, but oddly enough, a partnership was soon formed between the promotions.
HWF Chairman, Fish McMackerel, first acknowledged TCW during the 1995 Triforce Heroes event, held at Lake Illumeni, near the border between Hyrule and Termina. During the match of Sir Combsly VS The Bearded Baron, the crowd suddenly chanted "T C DUB! T C DUB!" From there, fans would gradually bring more and more TCW signs and wear TCW merchandise to events that HWF held along the border. On September 22, 1996, at HWF In Your Dungeon, Paul Gorman, with TCW stars Deku King, Guru-Guru and Darmani III were right in the front row, with Deku King even interfering with Rauru's Strap Match with Charlo.
The Four Pillars of TCW.
The TCW World Heavyweight Championship was of course the greatest prize in the company, with its lineage going from Shale Dug-In to Deku King, Sharky Shipwreck, Darmani III, the now late, great Tortus, Onox, Kafei, Guru-Guru, and Igos du Ikana, now into the HPW Termina Championship having been held by Osphala and currently Fin Balure. Onox also proved himself an incredible asset to TCW, and is the only man to have held the top title and both midcard championships, the TCW Crescent Moon and High Noon Championships.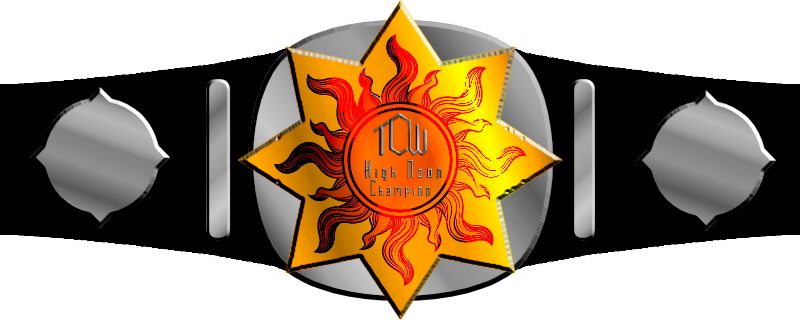 These two midcard championships were forever linked to each other in TCW history. They could be defended as individual titles, but when the occasion called for it, both titles could be defended in a tag team match. Tortus was the inaugural Crescent Moon Champion, while Grog was the inaugural High Noon Champion. Tortus and Grog famously teamed together against the Juggler Brothers in defense of both these belts, and managed to retain the titles despite being heated rivals. Onox would be the fourth-ever Crescent Moon Champion after taking it from Kafei, and he was the seventh ever High Noon Champion, taking it from Captain Keeta.
TCW did have a Women's Division, as well, with a singular TCW Women's Championship.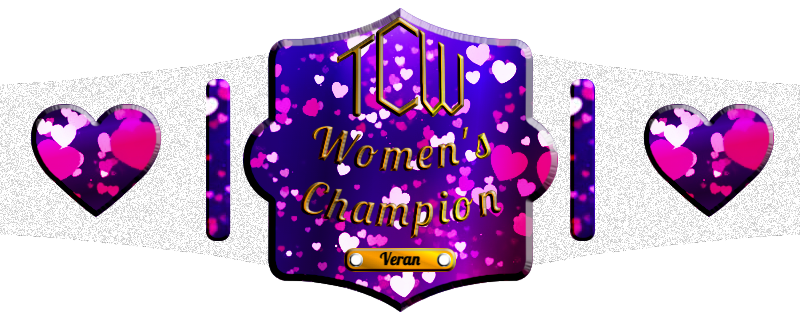 Many joke the belt's design alone was part of TCW's later financial woes. As featured in the image, the inaugural TCW Women's Champion was the Sorceress of Shadows, Veran. Veran is the longest reigning TCW Women's Champion, holding it originally for five months until she was dethroned by Mamamu Yan. Veran's second reign would be nine months, starting with dethroning third-ever champion, Queen Ambi, and eventually losing to the title's final champion, Cremia.
The Decline…
As popular as TCW was locally and even on the outskirts of Hyrule, the company could not convince the television networks to support it. CTTN folding into the larger Termina Broadcasting Network (TBN) lost TCW its syndication as TBN felt the "blood and guts" of TCW was not suitable for its audiences. The company struggled for months after the cancellation, trying to secure a new national television deal. On December 30, 2000, TCW Extreme TV aired for the last time, with that following January's TCW: Phantom Hourglass being TCW's last PPV. The promotion's January 13, 2001 show in Skeleton Forest would prove to be its final event of any kind.
There were events scheduled for Snowhead and Milk Road, but those had to be officially canceled in February. Paul Gormon could not get out of financial trouble and TCW closed on April 1, 2001. Many thought it was an April Fool's joke, but no, it was not. The company was listed as having assets totaling 1,385,500 Rupees, but with liabilities totaling closer to 8 million. Filing for bankruptcy only absolved Gormon and TCW of so much, and the remainder of debt came out of the Gormon family's own personal finances.
Many of TCW's stars were able to recoup losses by Gormon striking a deal with McMackerel for them to "invade" HWF, but the expectations of TCW fans were far from lived up to in booking, with only the biggest of names ever making it to HWF World Championship opportunities.
TCW's legacy.
Firstly is HPW adopting the Termina Championship, but perhaps even more so is how TCW brought hardcore wrestling to the forefront. Companies like Skull Lake Wrestling are spiritual successors to TCW pushing the limits of what is even allowed in a ring, and many fans find themselves hungry for that level of savagery. But of course, HPW is acknowledging even more of TCW's contributions with the coming event, HPW: Termina Velocity. Could this be a sign that the world is ready for what TCW and the Gorman Brothers envisioned almost 30 years ago?
---
My Thoughts:
T C DUB! T C DUB! I love the designs for those belts, but don't think I'm suddenly going to create a spinoff series just to revive TCW the way WWE tried and (purposefully?) failed with their WWECW brand. It's still tricky making HPW work with only so much time in the day/week/month to devote to it. But I sure would love to. It'd be more like NXT UK in my book, with that full set of belts having its own roster to fight over them.
Andrew's Judgmental Album Reviews: Cannons – Fever Dream (2022)
The JAR decides to kick back on a summer day and just vibe to some electro synthwave. How does Cannons album Fever Dream fair against the judgment?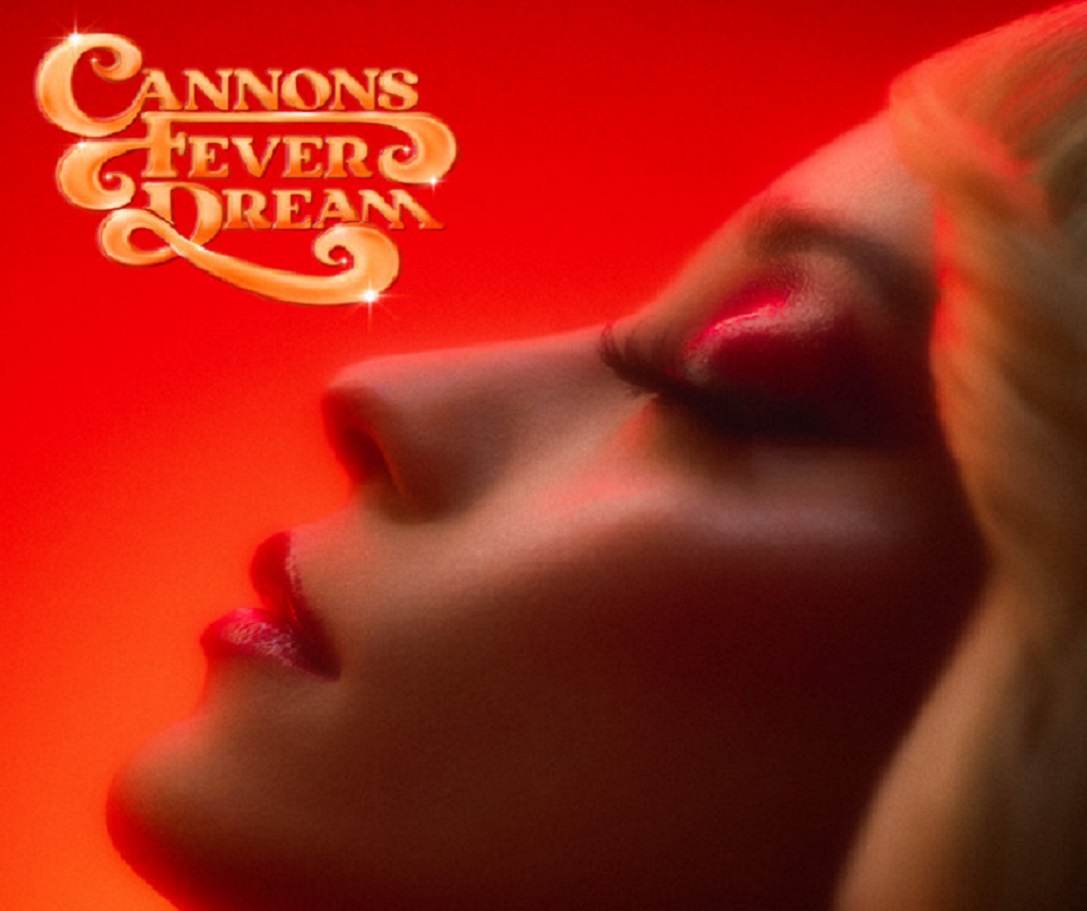 The magic of random YouTube recommendations strikes again! Upon rummaging through many different genres including indigenous folk pop (yes I know what I said), assortments of metal, some country and random soundtracks…it tells me about this little Retro Synthwave group out of California.
Being around for about a decade, they have a very interesting indie sound. So I'm late to the party, as per usual with the random YouTube recommendations. An ethereal retro dream pop sound is definitely how I would describe what I've heard before noticing they had a 2022 album, and it would be an easy thing to cover. So it's time to work away from Heavy Metal for a little and just chill out.
Cannons is: Michelle Joy Lewis (vocals), Ryan Clapham (guitar) & Paul Davis (bass & keyboard)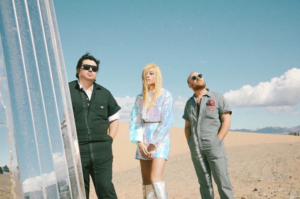 Artist: Cannons
Album: Fever Dream (2022)
Label: Columbia Records
Total Track Time: 38:28
Come Alive very simple and defined bassline with the drum kick keyboard effect. It has a very hypnotizing vibe of like driving down the highway and just getting lulled to sleep by the lights. With the lyrics talking about being alone for a while, and dreaming about the other person, it fits that driving towards a destination vibe. Very chill and groovy. Hurricane was actually the song that YouTube recommended to me. The chorus is catchy; "Coming back like a hurricane, I'm gonna take you higher, On a cloud of silver haze, I wanna take you higher, Away, away, away", and the music sways like the calmest wind in the world. So the concept of taking someone away and wanting to rearrange their surroundings I feel is more of a positive winds of change than the usual violent hurricane analogy. The song is cool, even if the lyrics don't quite fit. Strangers a very 80s synth rhythm section to this song. Like it feels like a Rockwell song. Atmospherically it feels like spiraling down, which seems to work for the sea of strangers gimmick and getting lost in the sound. So it grooves nicely, but at least it's slightly faster than the hypnotic tones they've taken so far.
Tunnel of You immediately had me think Chris Isaak Wicked Game. It's got a distant hollowed guitar tone and starts off very somber and has that same elongated strum that Wicked Game has. It's definitely got that cute yet reflective vibe to the lyrics as well, "Hey, why don't you come around? I miss you, babe, Stay and lift me up, don't let me hit the ground, 'Cause I've been walking past midnight, And I've been talking to the moon about you". A weird, somewhat melancholic portraying of falling in love or still being in love but something has or will cause things to fall apart. Bad Dream definitely has more of that 80s electro bop to it. A simple song about going to a show where you liked a person, but someone got to them before you could, so you're living a bad dream. All of the nice elements to make for a great 80s montage of driving away upset you lost your shot with the person you liked. Ruthless okay this still has the expected echo effect on the vocals and the general feeling of the song, but the bassline, bass drum kicks and clap sections definitely give it more of a Duran Duran kind of vibe. Still well within the wheelhouse, but I'm honestly glad they move into a few different tempos and colors for songs from time to time. Also I will say, the way she says "fuck you" in the chorus has a cuteness to the degree of the Lily Allen song Fuck You. 
Only You is a sweet song. On an album with a few hit or miss love opportunities, some break ups, something done to a Waltz tempo about feeling better with someone special is nice. "Sometimes, I feel dizzy, Sometimes, I'm a mess, Sometimes, I feel stupid, Sometimes, I forget, Sometimes, I feel amazing, But never too often // Unless I'm with you, It could only be you, And when I'm with you, Nothing else will do, 'Cause it could only be you", most of us can relate to this song, and the stripped down, Cloud 9, Beach Boys arrangement is just really nice. Goodbye immediately jumps to the dissolution of a relationship. So we go from sweet, to a song that feels like riding off into the sunset and never looking back; "Come back and work it out with me, It's plain to see, I need you, but do you need me?, Come back and work it out with me, I'm on my knees, I need you, but do you need me". Just kinda vibing to the desert highway red sunset feeling the song gives off. Purple Sun okay so this was the second song I heard, and immediately loved it. Conjures up so many colors and vibes of 311 Amber, that I honestly decided to cover the album, purely because of this song. Lyrically it feels like she's come to terms with just having fun with the other person even if the feelings aren't deep anymore, but it's just a song where you grab a Mojito, lay out and relax.
Afterglow is actually really perfectly titled. It has that nice moonlit after "the romance" vibe. And the lyrics seem to echo that where the narrator is willing to follow the lover into sun and hold them in the afterglow. The album does a really good job at applying similar concepts with enough of a different vibe to get things across. Break ups with venom, heartbreak, first loves, missed opportunities, unrequited love, all while staying in that Retro Synthwave genre comfortably. Lightning has a similar concept to the previous song, but this feels much more positive and less dreamy. "Cause you are the only thing I've ever gotten right, Nothing comes close, you're the only one I'm letting inside, 'Cause you are the only thing I've ever gotten right, Nothing comes close, you're the only one I need in this life", they are such simple lyrics but they work well. The song in general is also acoustic which I wasn't expecting and was devoid of a lot of the synth effects, but that also makes it more vulnerable and sweet. So very well done on capturing the essence of the song instead of just trying to force it into a genre box.
What more can I say, that I didn't already get across in the review? If you like the lofi chill vibe, synthwave or just generally that electro reggae-ish kinda groove, this is your jam. If you need more teeth or triplets or mid bar tempo changes into polyrhythmic syncopations…dude go away I covered Meshuggah months ago.
Legitimately though, it's a cool album, it's evocative, catchy and an easy listen at less than 40 minutes. You know, I'm just gonna be having fun…underneath the Purple Sun.
Final Judgment: 8.25/10
Mitchell's Hyrule Puro-Resu News Report! (8/14/22)
Fallout from Treasure Island 3!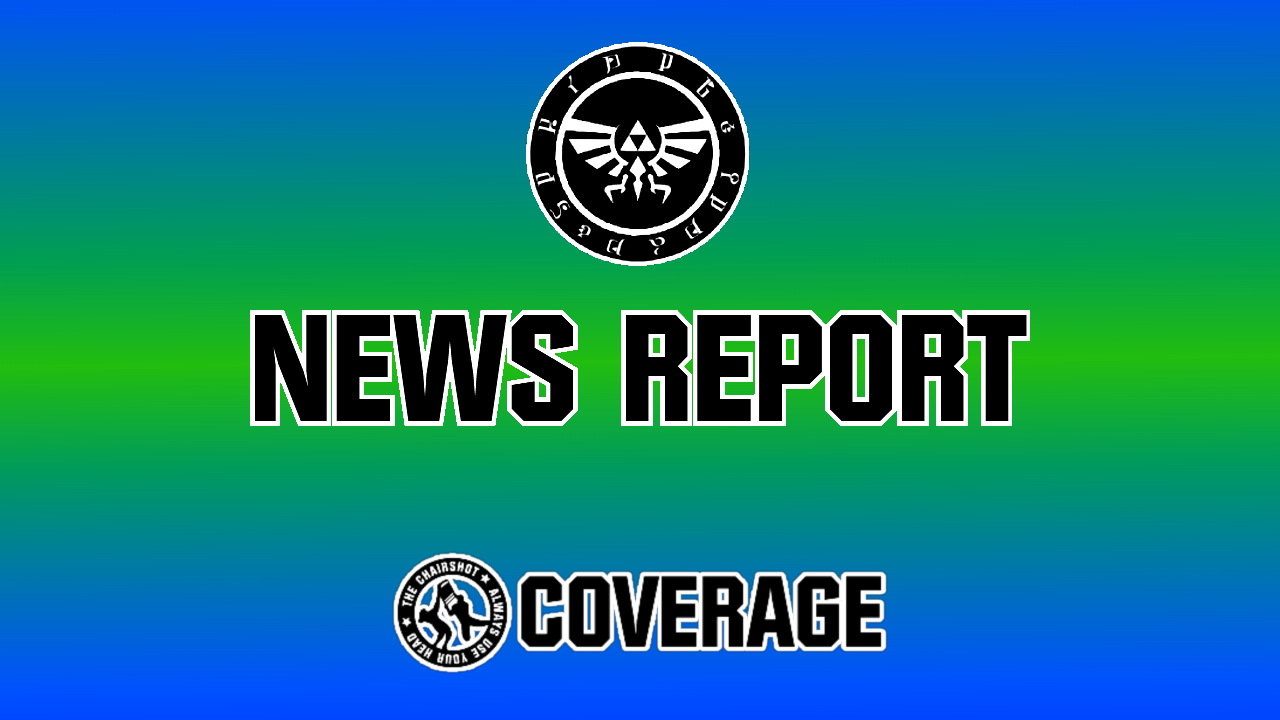 The landscape of HPW has been altered!
The gold was all over HPW Treasure Island 3, and we have some NEW champions to hear from! Will Arrow Club start the party already?
After the HPW Trios Championships match.
Ganondorf, Zant and Agahnim hobble into the back.
Zant and Agahnim are disappointed but Ganondorf is furious. He's blaming Zant for that loss, since he tagged in and then got hit with the finish. But Zant angrily points out that they would've lost anyway because Ganondorf got hit with that big Grenade, too! Ganondorf gets angrier because Zant talked back but Agahnim tries to keep the team together. Zant and Ganondorf both tell Agahnim to shut up, and then Ganondorf pops Zant up to GANON BOMB him through the table! Ganondorf glares at Agahnim but he backs away and Ganondorf storms off. Is GZA already RIP in HPW?
Arrow Club walks backstage triumphantly.
Mack & Rick Quackson sing "Heeey~ we won the tiiitles! Heeey~ we won the tiiitles!" while dancing around a bit. Bad Croc Scaly holds up his belt with both hands like a banner, and Fin Balure greets them with applause. Fin congratulates them all on hitting their target. Arrow Club is golden, but there are still targets left to hit. The Ducks say that's right, and then Rick asks who made the mess (broken table with Zant still down in the wreckage). Mack says, "I dunno, probably a bunch of losers." Arrow Club shares a laugh then heads out, and we already know what their plan was to get those other titles.
After the Eventide Challenge.
Hilda hobbles in with Ravio's help.
Her Grace doesn't really lose with grace, she's pouting and moping right now. Their plan with the golden balls was so good, why did it fail? Ravio tells her not to say that too loudly, but we all heard it. Hilda says their only way back now is the Hyrule Warriors match, but that's such a hard match to win. Ravio says there is another title out there. Hilda thinks about that, and understands what he means.
Skull Kid storms in.
And he's cussing up a storm from all the bleeps. He starts throwing water bottles, he kicks the table over, shakes the backdrop and lights, then headbutts a TV screen, cracking it! Skull Kid storms off, what will he do while in such a rage?
Hollywood ReDead and The UnderWorld Order walk in.
ReDead is holding up a bucket as he glares at the camera. "Ravio! You stupid little purple jackrabbit bastard! If I see even one ear of yours, I'm gonna rip it right off your head and shove it down your throat! You and your stupid balls got in the way!" Ted Beedle Ossi asks, "Wait, his balls?" "Yes, his golden balls that looked just like the prize! The NOID was violated, he should be fined!" Beedle agrees, they need to look into this, bring HPW Legal into it, and one way or another, Ravio will pay! Gomess also brings up that The Dark Forces are going to pay, but with blood, sweat and tears! uWo Gibdo nods, but how will HPW management look to handle all of this?
Cia and the Dark Forces walk in.
Just as the uWo were grumbling about them, the Dark Forces are grumbling about the uWo. "Those jerks thought they could void the NOID?" Cia says. "Guess not!" Wizzro tells the uWo to watch their backs, and Volga says they're going to burn the UnderWorld Order down! Dark Forces Gibdo nods, will we see these factions collide in the ring again?
Groose walks in with Link.
The Skyfall Stud is singing Link's praises, "OH~ Hero of Hy~rule! OH~ Hero of HyYYy~rule!" Groose then shifts to "LINK! LINK! LINK! LINK!" Link smiles a bit sheepishly as he and Groose get some water. Groose chugs, still in just his speedo. Groose lets out a loud satisfied sigh and then pats Link hard on the back. "Congrats on that huge win, buddy. That was a great match. And whoever wins this main event, you're going right for 'em! If it's Fin, you'll have an awesome first-time match. You haven't faced him before, right?" Link shakes his head no. And then there's Link's brother, Kage. If Kage wins, he and Link will have another 1v1 match. And…
Groose trails off, realizing that's a bit of a sensitive subject. He coughs then drinks a bit more water. Link sighs, takes another sip himself, then heads off. Who was Link rooting for when watching the main event?
After the HPW Death Mountain Championship Open Challenge.
Tali and Shabonne storm in.
They're both upset, and they keep saying, "Torbevito?!" with incredulous attitudes. Shabonne then asks while looking around, "How did that guppy get to the front of the line? There should've been wrestlers out the door wanting after The Dame of the Dunes! Or was everyone just too scared?" Tali asks, "Then what does that makes Torbevito? The bravest person in the world? Or just some crazy weirdo in a mask?" Shabonne can only say, "I don't know, I don't know." But Shabonne does promise that if Torbevito got a second chance, then Tali will definitely get a rematch! Tali herself says, "Torbevito, you're just a flavor of the month. And I'm gonna slap the taste out your damn mouth!"
Arrow Club returns again.
The Young Ducks sing a new version, "Heeey~ he won the tiiitles! Heeey~ he won the tiiitles!" as Torbevito walks in, victoriously holding up the Death Mountain Championship. Fin is there to welcome Torbevito to the club. Arrow Club grows stronger with another target taken down. Just one more to go tonight! Arrow Club strikes a group pose and heads out again so that Fin can prepare for the main event.
After the HPW Goddess Championship.
Veran walks in.
The Sorceress of Shadows is very thankful that HPW reached out to her a couple months ago. The Termina event and everything that built up to it was a great time, and the two matches with Zelda were incredible. She loves that pro-wrestling is helping the world come together in the spirit of competition. She hopes to see the fans out there again as the new chapter of her career continues. When and where will we see the former TCW Women's Champion again?
Zelda walks in.
The Princess of Hyrule is a bit emotional as she walks in. She is honored to have faced Veran twice, but they are tied 1-1. If HPW wants to put it together, Zelda will gladly give Veran a tiebreaker third match. But then Hilda hobbles back in, Ravio still helping her walk. Hilda tells Zelda not to get ahead of herself. Zelda's title reign may have lasted one year, seven months and 13 days, but it won't last much longer. Ravio says, "Yeah! It'll only last, uh, one year and 10 months!" Hilda tells Ravio to shut up, his math ruined her threat. But yes, Hilda wants her title shot at the next major HPW PPV. It doesn't matter where or what day of the week, Hilda wants next!
Zelda says fine, they can take this to management and sort it out. "But considering I just took on a living legend, there's no way someone who cheated their way to the Triforce Tournament Finals is going to take this title from me." Zelda then pushes past Hilda and Hilda scowls. Will we see this match for Clash of Fates?
After the HPW Triforce & Termina Championships main event.
Arrow Club walks in again…
Bad Croc Scaly is propping up a barely conscious Fin with one arm while the Ducks protest. They can't believe Kage drove Fin's head into the belt! Completely uncalled for! A reporter points out that they introduced the belts as weapons into the situation. Mack says, "Yeah, well, that doesn't excuse Kage using them!" Rick adds, "And what the heck did Link come out for? I thought he hated his brother." Mack says no, Kage hates Link, but that should've also been a reason for him to not come out. Torbevito says it's fine, they're still a golden Arrow Club! Fin is still Termina Champion! He'll just wait until he gets another chance! "Right, Fin?"
Fin doesn't so much speak as he does gurgle and groan. The rest go, "Uh… Yeah!" Rick says, "He's gonna kick the ass of whoever's Triforce Champion! Just you wait and see!" Arrow Club heads out once more, but will the Zora Rock 'n' Rolla really get another chance to become a double champion? Or will he just have to worry about defending the title he still has?
Kage tells Link to get out of his way.
The Hero's Shadow is still HPW Triforce Champion after the fiasco caused by Arrow Club, but he's not happy to have retained like that. "Zora Rock 'n' Rolla, you coward. You weren't going to beat me anyway, so I guess the joke's on you! Hope it was worth having that belt's faceplate permanently stamped on your forehead!" Kage then turns his attention back to his brother, Link. "And for you," Kage says. "Mr. Eventide, huh? Can't just stay away from the spotlight, huh? I'm going to make you regret it. Last year, you survived. This year, you won't!" Kage then pushes past Link to take his leave.
The HPW reporter asks Link how he feels knowing that he will face off against Kage 1v1 one year later, just as Kage said. Link looks down at the ground, sighs, runs his hands through his hair, then walks off without a word. What will happen as the Hero of Hyrule and his blood brother clash once more?
---
My Thoughts:
What great developments here! GZA is the shortest lived faction in HPW history, as they ended up transitional champions just to check the Trios titles off in Ganondorf's resumé, and Hilda is shifting gears from Triforce to Goddess Championship. The Arrow Club is errywhere, except the Women's Division, so maybe someone joins them in the near future…? And there's of course heat between Kage and Link, which will only get more intense as we approach that match. There's big plans there for sure. And there is going to be an article coming up to explain what Dark Horse Stampede is about, so make sure to follow The Chairshot for that.