Andrew's Judgmental Album Reviews: Jack White – Fear of the Dawn (2022)
Jack White apparently has two albums this year, so the JAR starts with the first one that came out in April. Fear of the Dawn is up for Judgment!
Total honesty, I haven't kept up much with Jack White since the height of the White Stripes. There was a short period of time where I kind of cared about The Raconteurs, but however you slice it, it's been 14 or 15 years since I had the desire to engage with his music. More power to him though that he's been busy, especially this year. Fear of the Dawn was released in April, and I think Entering Heaven Alive just came out this past week. So due to that 2022 double shot, I figured I'd give him a try again.
My musical preference is more in the rock vein than other things, so that's why I chose this album since a cursory look through descriptions leads me to understand this is more rock oriented. Does it recapture any of that early aughts White Stripes/Raconteurs magic? Will is just be weird and kinda okay? Lets find out!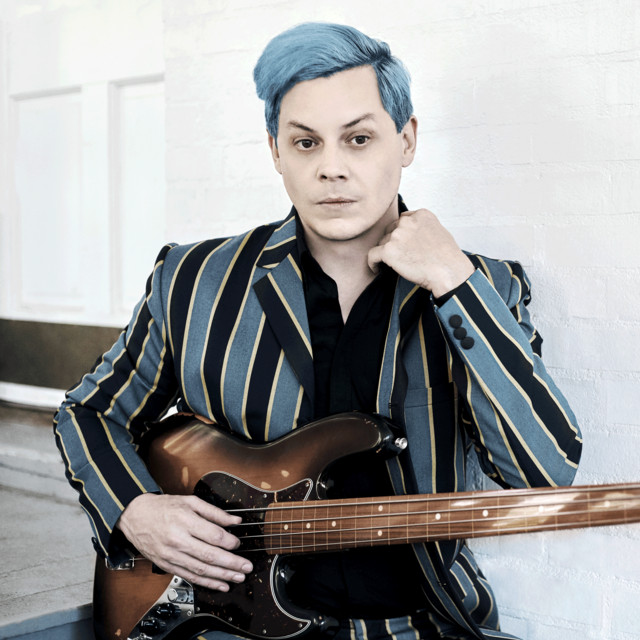 Artist: Jack White
Album: Fear of the Dawn (2022)
Label: Third Man Records
Total Track Time: 39:54
Taking Me Back took me a second to realize it was the song in the commercial trailer for Call of Duty: Vanguard. So most of us have heard it, and it's not terrible. Synth heavy, reverb with crunchy distortion gives all of the instruments except the drums a very 90s "Be Kind Rewind" vibe. Its decent if not a slight sonic mess with all of the distortion and effects. Fear of the Dawn continues with that heavy distortion effect on the guitar, so I guess we're sticking with that. Has that been his signature sound? Reminds me of Icky Thump a bit, but the distortion really feels a ton more in your face. Short and sweet, so I appreciate this song a bit, it doesn't overstay its welcome. The White Raven starts off interesting like almost something The Hooters or Midnight Oil would put together, and then we get to that distortion sound. Oddly enough, it adds a darkness and atmospheric impending doom to the song, so this may be the best song so far. It mixes simple cleaner riffs with the stomp of the distortion. Very cool vibe.
Hi-De-Ho feat Q-Tip, okay this is not a feature I would've expected for Jack White, but sometimes the unexpected ones are awesome. It opens with some white noise, sparse drums and what ominous singing like before a gun shot in a Quentin Tarantino movie. Little bit of that Spanish guitar to set tone, Q-Tip cuts in nice with old school bars of word play and references. Gets a little spacy and distorted but its just a cool song. It doesn't say much or really go anywhere, but it was entertaining. Eosophobia opens with a little cymbal fill and a lot of clear bass. This is a song I'm digging early, has a bit of that old White Stripes feel or just general early aughts alternative. Eosophobia is also, a fear of the dawn or daylight, something like that. So its on theme for the album, I just really appreciate the sound of the song. Into the Twilight feat The Manhattan Transfer okay I have no clue what this is. Its a lot of samples that I feel Prince would've enjoyed, but it really feels like a filler song with a solid and distinctive bass riff. So its a cool song but definitely feels like nothing beyond ear candy, so an empty calories song…that I just can't be mad at.
Dusk is literally a 30 second interlude instrumental, there is nothing to discuss. What's the Trick, okay where to begin with this. The distortion isn't as bad in this song, the riffs are quick and frenetic, but the lyrics are delivered like spoken word. So while the wah pedal, distortion, talk box, moments have started to weigh on me as just excessive noise…I appreciate the arrangement of this song and the fact it's spoken word. It does also allow for the basslines to really cut through the mix with how effect laden the guitar parts are. Then Was Then, This is Now is a quirky little story driven song. " There are plenty of ways to explain your situation, When you're searching for love, you have no time to be patient // I looked all over town, all around, I didn't see you anymore, You were safe and sound, underground, Where I couldn't see you at all, I found myself, right at home on the shelf, While you were busy looking for yourself there" – so this does a good job at bringing some nostalgic vibes to his older work, while still over using the distortion and effects, he adds in like a megaphone vocal effect at some point here as well.
Eosophobia – Reprise has more of a jazz vibe to it, but I wouldn't say it's nearly as good as the initial song. But a little smoky jazz club bridge to bring us to the flourish of the album of fearing the light is cool. Morning, Noon and Night is another more story driven song, it has a little more of that 70s spacey sound on the keyboard and general vibe, but it's got a groove you can't deny. "Don't have time for martyrs, I don't have time for ghosts, No time for manipulations, what I want the most, Is more time for me and time for you, Is there any way I can sway you to stay for a minute or two? Yeah, That's what I wanna do" – simple story, he wants a little more time for you, now you is left up to interpretation. It could be a person, it could be childhood, it could be time in general. Shedding My Velvet a simple jazz standard drum beat, clear bassline, acoustic (I think) guitar riffs driving the song like a pulse. The Prince influenced electric guitar moments come in toward the end of the song and a little Foreigner piano/keyboard. It feels like the final gun fight scene of a Spaghetti Western.
Earlier in the review I said a lot of the songs were just ear candy or empty calories, and I stand by that. Which may sound like an insult, but honestly, it was enjoyable listen. For a 40 minute album, it went by quickly with a few new things to key on in every song. Yes, if the distortion guitar is a signature, I really don't enjoy how often its used since it makes it sound like sonic soup after a while. But there was a lot to like and most of my negatives are purely nit picks.
While I would appreciate more songs with lyrical substance, I won't understate the interesting approach to some songs, different styles and arrangements that got utilized and a few instrument choices that aren't heard often. It's not 100% my cup of tea, but damn there's a lot to like and I will probably be spinning at least most of this a few more times this year. I enjoyed this way more than I anticipated.
Final Judgment: 8.7/10
Andrew's Judgmental Album Reivews: Nickelback – Get Rollin' (2022)
Many of us have judged them as bottom tier garbage for years! Does the JAR keep this new album in the bin, or is their a light of hope? Nickelback – Get Rollin' is next up!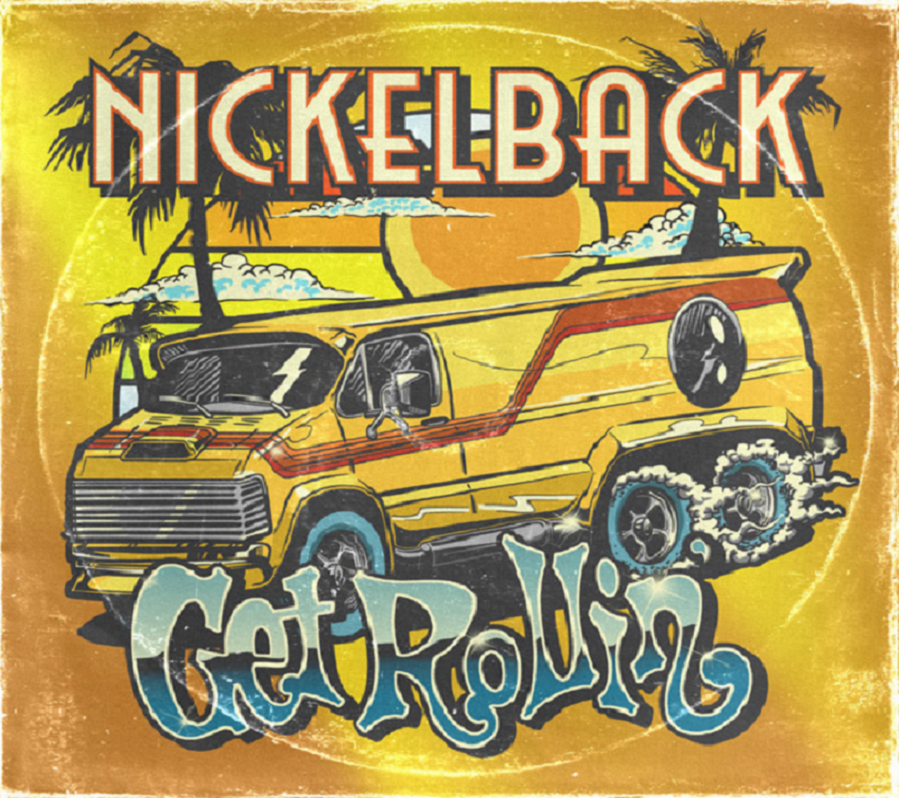 As everyone knows, the world has generally passed Judgment on Nickelback as being a steaming pile of garbage. Nickelback is a punchline, the lowest common denominator or the bare bottom measuring stick of tolerance. With that, I figured it would be potentially entertaining to review their most recent album.
The original most hated musical act from Canada until Justin Bieber came around. Depending on who you ask, its still a closely contested battle. But hell, lets just see if this is any good, or will uncrown Three Days Grace as the worst album of the year.
Nickelback is: Chad Kroeger (Lead Vocals & Guitars), Ryan Peake (Guitars & Backing Vocals), Mike Kroeger (Bass), Daniel Adair (Drums & Percussion)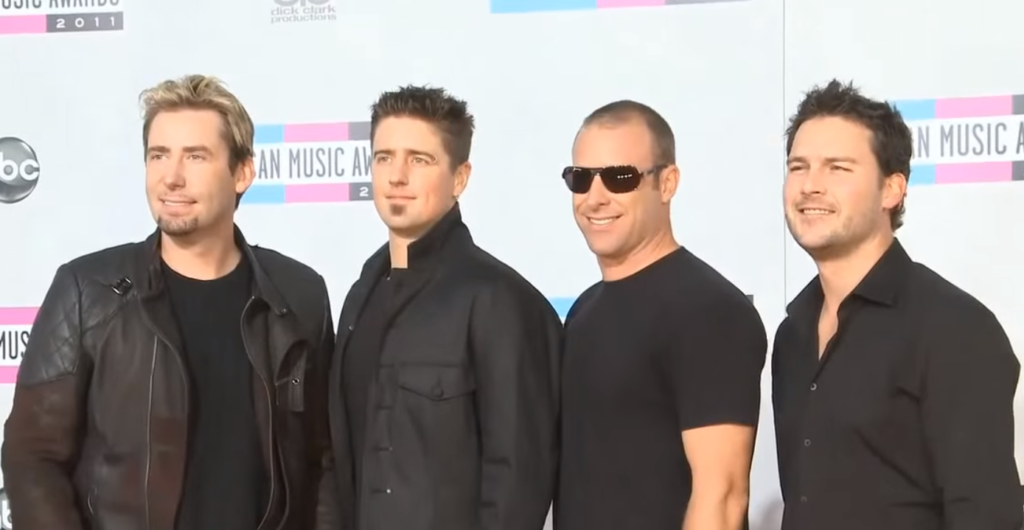 Artist: Nickelback
Album: Get Rollin' (2022)
Label: Nickelback II/BMG
Total Track Time: 41:02
San Quentin is their heavy song that was apparently also the lead single. They've dabbled in having heavier songs, first to come to mind is Animals; so with that said, this is tolerable. Its not deep, it just grooves along talking about trying to stay out of San Quentin but still doing irreverent things. Now I doubt its setting a heavier tone for the album, but maybe I'll be surprised. Skinny Little Missy is a title that makes me cringe and think 70 year old southern men wrote this. So I'm both intrigued and confused from the title alone. Surprisingly it stays a little heavier in the color with distorted guitar and a prominent bass groove, and I don't hate the chorus; "Skinny little Missy don't want no boyfriend, Skinny little Missy don't waste no time, Her pretty little face will never grace your bedroom, 'Cause skinny little Missy is a friend of mine" – the concept of warning people at the bar is a country trope, but its not terrible. Oh God, the first two songs aren't bad…am I broken? Did Nickelback get better?
Those Days is…OH GREAT! This is stripped down and cringe sounding. Like super cliché, nothing interesting about the arrangement and it's basically Photograph but for an old 90s first love. And the lyrics are so simplistic it just makes this hard to tolerate. While the sentiment of pining for an old relationship is not new and has been done a lot just over the albums I covered, a bad arena rock group singing moment, simple words, cringe imagery…adults should not have wrote this. High Time steers into the country vibe, but it also started with a lighter and smoke exhalation sound, so now they think a song about drugs is cool? I'm all for self medication of all types, but this just sounds stupid. This sounds like it could be in a National Lampoons movie, as the picture of someone who doesn't know what drugs do but has an image in their head. This is so awful. Vegas Bomb is a little bit of a distorted and pedaled riff with a heavy drumbeat and guitar groove. So dammit, this actually has a good sound and could easily be thrown into the background of a bar scene. While I'm a fan of an Irish Car Bomb and a Vegas Bomb isn't my style…the song achieves what it wants and it's fairly groovy and solid.
Tidal Wave is a song I wanted to hate at first, but it pivots a different way than I expected. It reminds me more of a Richard Marx or Cannons song. Its stripped down, but has that 80s retro synthwave simplicity and just glides along in the sparse guitars and metronome drum usage. It has that dreamlike vibe and while I don't love it following up a heavier song since the tone shifts are whiplash inducing but its a good song. Does Heaven Even Know You're Missing? – the titles of some of these songs made Chad sound like he's a boomer and not Gen X. "I knew it from the day we met, That I could throw away regret, It doesn't matter what we do, As long as I can be with you, So come and run away with me, You're gonna love it, wait and see, Forever we can live like that, 'Cause I'm never gonna give you back", is the second verse and its a cute sentiment. Aside from the title and usage in the chorus being a little cliché and eye roll worthy, the song is structured like a Country ballad, think like Lady Antebellum. While I can't see myself ever spinning this song again, its not a waste of time.
Steel Still Rusts opens with the acoustic guitar strum and it hits like 100% country rock song. It also is a soldier song, getting that across fairly well in the chorus; "Long gone is the praise for those who fought for us, Ashes to ashes, turns out steel still rusts, Stone carved in your name, no one can really trust, Shoulder another soldier they stole from us, Don't ever bend, don't ever crawl, Supposed to stand and never fall, Long gone is the praise for those who fought for us, Ashes to ashes, turns out steel still rusts" – so with all of that, if you like Country Rock songs, you won't find many issues with this one. Horizon is a song that is caught in-between all of the sounds they've applied in this album, and executed poorly. While lyrically its a little unique since its a song about two people who are always involved with someone else so they can never be together. Over the next horizon concept is cool, but the music is sandwiched between country rock love song, 80s synth and the bad Nickelback punchline stuff. Standing In The Dark randomly sounds like The Rasmus and then we go into more of country style vocals. So its definitely sonically awkward but no offensive. So yeah, the Gothic Pop Rock elements sounds very European and you'd think Chad's vocals might not fit, but they kind of do. The song is nothing special, but its not offensive. If this becomes a future single I won't be shocked. Just One More goes for the 80s echoed vocal style, and I get some Cutting Crew vibes from this song that is basically expressing the urge to die to be with a lover; "Tell me, Lord, where'd my little angel go?, 'Cause I'm down here alone, If you got room for just one more, Just one more", the lyrics are somewhat inspired, but the 80s style arrangement takes away the desperation of the plea. So this is a song that I feel loses a lot of efficacy in the arrangement, however its not a bad song if you don't think too hard about it.
I am in shock, this album was more good than bad, and actually had a few songs that I really enjoyed. Now they've always basically been a four chord band, so I'm not expecting triplets, complex runs, signature shifts…but they colored their songs fairly well in this album. Yeah there are a few of their awful cringe pop garbage songs, but there's only like 3. I will take a few points off since the unlike the Disturbed album from last week, this album's flow is jagged and awful. Too many tonal shifts from song to song, even if the songs are fairly solid in their own rights.
All that said, this is far from the worst album all year…its mostly positive…so this will end up much higher than I expected. I need to go do some self reflection.
Final Judgement: 6.05/10
Talk The Keki: My Hero Academia Season 6 Thoughts, The Little Lies We All Tell
Join Mat and Ethan as they start their Fall reviews! Mat adds three shows to his long list like a psychopath; find out which ones are here!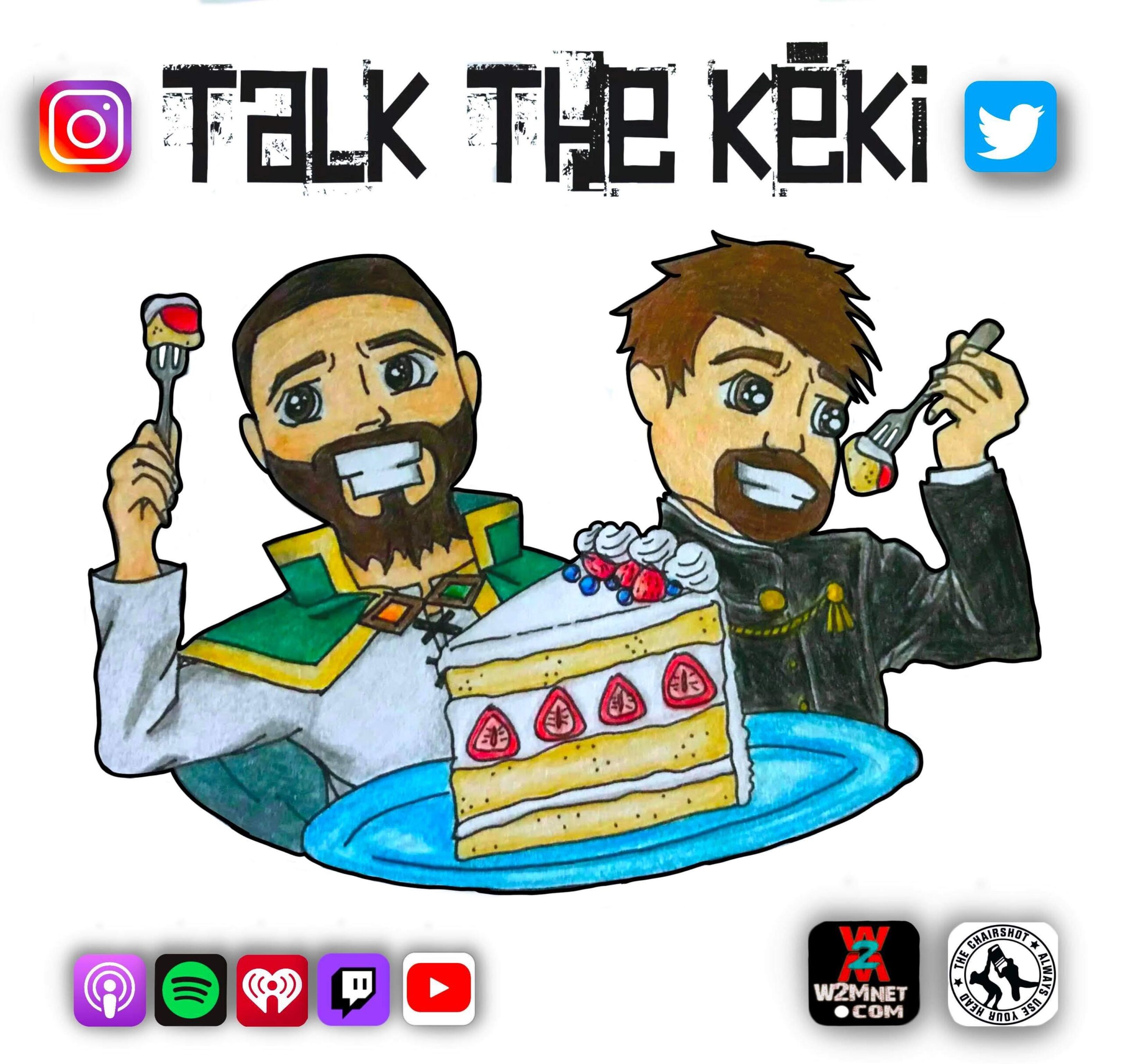 Join Mat and Ethan as they start their Fall reviews! Mat adds three shows to his long list like a psychopath; find out which ones are here! The Little Lies We All Tell finally airs for the boys to cover and hear them review various shows such as More than a Married Couple, Mobile Suit Gundam: Witch of Mercury, Eminence in Shadow, Maid War Akiba, Peter Grill, and much more!
About the Chairshot Radio Network
Launched in 2017, the Chairshot Radio Network presents you with the best in sports, entertainment, and sports entertainment. Wrestling and wrestling crossover podcasts + the most interesting content + the most engaging hosts = the most entertaining podcasts you'll find!
Featuring shows such as Bandwagon Nerds (entertainment & popular culture), The DWI Podcast (Drunk Wrestling Intellect), The Greg DeMarco Show (wrestling), The #Miranda Show (wrestling and entertainment), Chairshot Radio Hockey Talk, Patrick O'Dowd's Chairshot Radio 5×5 (pop culture), PC Tunney's Chairshot Bets (Sports), Down The Wire (Sports), Lucha Central Weekly (wrestling & lucha libre), Talk The Keki (Anime), The Mindless Wrestling Podcast, and more!
---
The Chairshot Radio Network


Your home for the hardest hitting podcasts and radio shows!
Listen on your favorite platform!
iTunes  |  iHeart Radio  |  Google Play  |  Spotify
Listen, like, subscribe, and share!
---