Andrew's Judgmental Album Reviews: Luke Combs – Growin' Up (2022)
Got a little Country in the JAR this week! Luke came into the scene like a hurricane! Does his Growin' Up help him out or hurt him?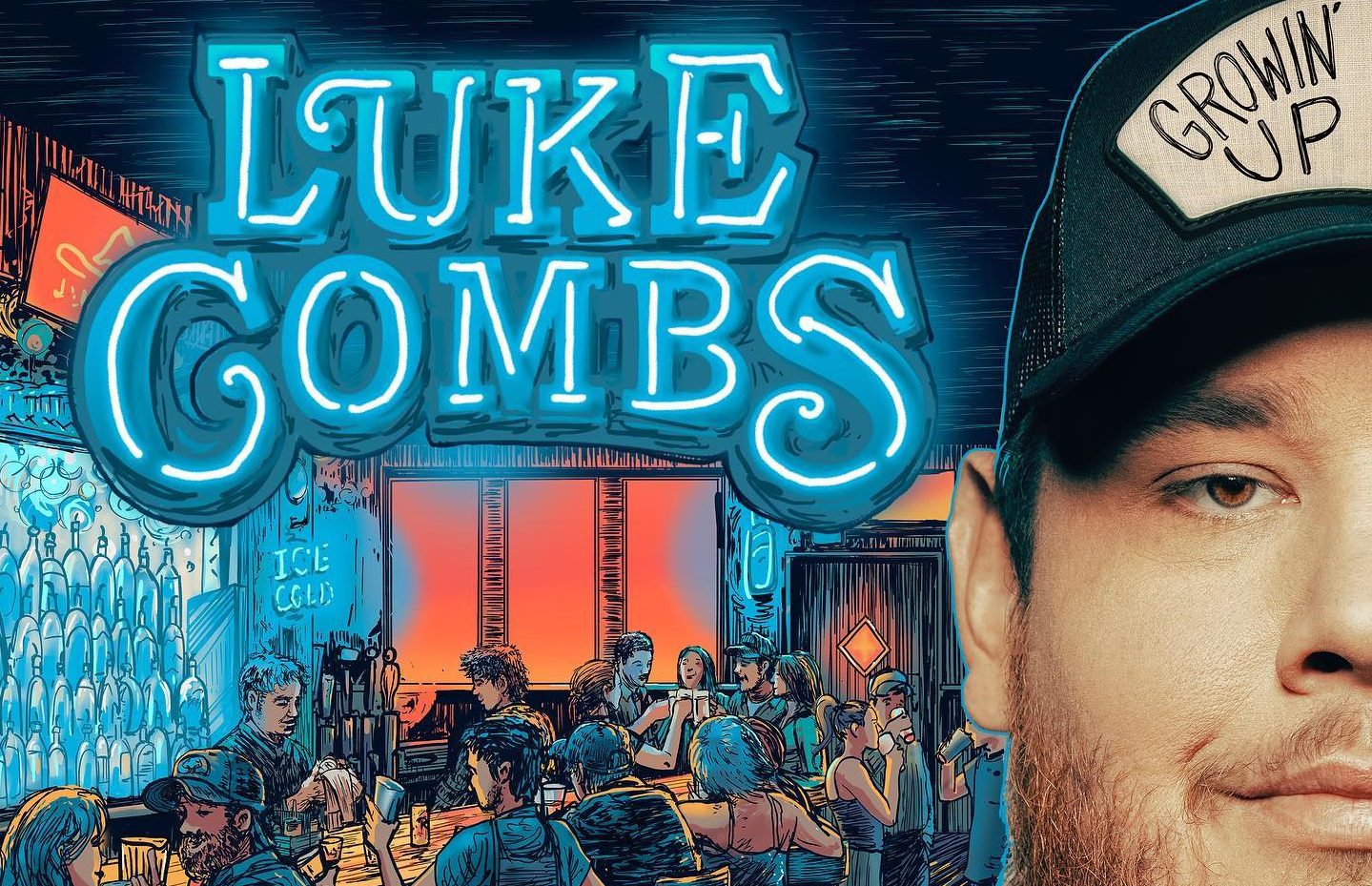 This is another case of keeping the genres as a nice eclectic mix in the JAR. Yes Avi Kaplan's album was definitely more of a Folk/Country vibe; but the a capella background and it beings his first solo album was what spurred that along. So since we've hit a lot, let's official dive into a Country album.
Now Luke Combs came to most people's attention a few years ago with songs like One Number Away or Hurricane, and even though he is a more melodic modern day Country, there's something a little unique to his approach. The songs are a bit catchy while also usually being relatable beyond the stereotypes of "fishing holes, trucks and women leaving"; though the topics are of course applied when necessary. I enjoyed his initial offerings more than a lot of modern Country artists, and here's to hoping his third album rings as true.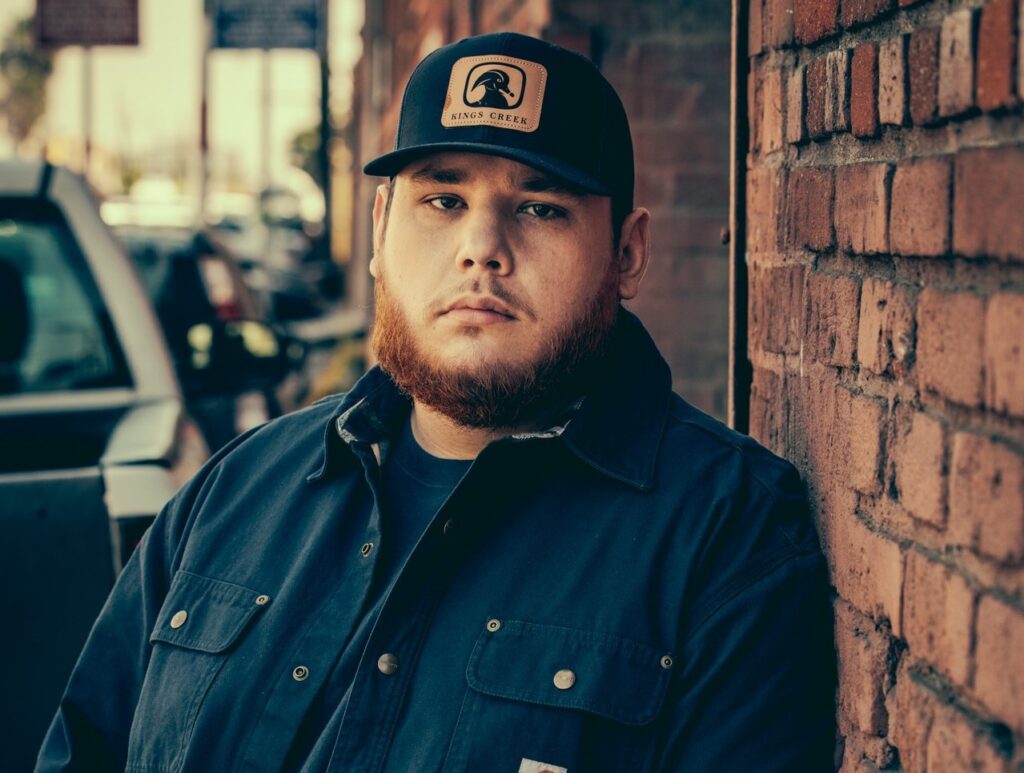 Artist: Luke Combs
Album: Growin' Up
Label: River House Artists
Total Track Time: 41:28
Doin This opens up really soft and somber as the first few lines explain the concept of the song being "what would you be doin, if you weren't doin this". So he goes through a possible life which turns out that he'd still be making music on the smaller stage trying to break through. It's an interestingly resilient song which brings things down to a relatable range of going to a dive bar with a few buddies and still trying to get his music out there. So it takes a very pragmatic approach to what drives him instead of some "looking from on high" since he's currently successful. Any Given Friday Night changes the tone and we go into the bonfire hangout song. This follows most of the formula that modern Country applies with small town, simple, Dukes of Hazard imagery, for a fun hangout with your country friends. It's not a bad song, but if you heard one you've heard em all. The Kind of Love We Make, while the song isn't breaking any kind of ground, its at least a little cute/clever. Personally I get a lot of Chris LeDoux vibes from the arrangement, on top of the song just being about slowing down in life, canceling hectic plans and just spend a night being with one another. It's catchy, cute and relatable post-quarantine when life speeds back up to the normal grind.
On the Other Line definitely doesn't take the direction many people might've thought from the title. Here's the chorus: "Well, I'll have to call you back, baby, These fish are biting like crazy, They're knockin' the paint off this crankbait every time, Feels like I'm reelin' in an old bulldozer, Sorry, honey, but I got to click over, I got a six pound large mouth on the other line", this has that same tongue in cheek fun that a lot of 90s Country had. The fact that he's expressing he'll make things up to her, whatever he has to do, but he's got to reel in this fish…is quality entertainment. Outrunnin' Your Memory feat Miranda Lambert this definitely has potential just off the feature, since Miranda Lambert is quite the powerhouse name in Country currently. The song continues to personally give me those old Garth Brooks vibes where the instrumentation keeps things obviously country, but very melodic and swinging. It's sung well and I love the first few lines of the chorus: "Outrunnin' your memory is like, Outrunnin' the wind, I can't get where I'm goin' if I can't leave where you've been", however it's not a breakup, it's more like Colder Weather where there's the distinct desire to get back together, it's just life on the road forcing them to be apart. Lyrically it touches on how people will say they found a great little spot the other would enjoy, and just generally looking forward to seeing each other again. It's cute and poignant, all while containing just enough realism that IF something happened it would ruin it all, but it's impossible to out run a memory.
Used to Wish I Was is a damn good song about looking back on what you wanted to be versus what you are. Reflects on his old idols/heroes that made him want to be something. Chipper Jones gets a mention, Dale Earnhardt and Bill Dance. Songs like this are cute because it's easy to put yourself in the perspective of the singer. We all wanted to be something as kids, and very few of us managed to aspire to that. Difference is, Luke is glad he's not what he used to wish he was. How many of us can say that? Better Back When another song reminiscing, so I'm starting to grow tired of all of the looking back. I get that the album is called Growin' Up, but I wasn't expecting such a heavy theme on "those were the days" style of songs. Tomorrow Me okay so it's not a reflection song, it's a different side of an off and on, potentially toxic relationship. No toxic masculinity in this song, it discusses not wanting to continue the song and dance with someone, because he has to live with Tomorrow Me; " In morning light, I'll be the guy, Starin' down "I told ya so" for the hundredth time, And you'll be okay, you always are, And I'll be picking up the pieces if we go that far". It's cute and not something you get often out of country with a sensitive male perspective about something like this.
Ain't Far From It now this picks up the tempo and we get the fun surfer song vibe, perfect for the Honky Tonk. There haven't been a ton of these, and I appreciate this feels like 90s fun country, and not the modern stuff. Reminds me a bit more of a combination of Garth Brooks Mr. Right and Tim McGraw Indian Outlaw. Call Me has a little more of a joking tone, which is always something I appreciate in Country music. The whole premise is a woman that basically makes excuses that he was a one time thing, he's no good, not her type…whatever she can come up with, but when push comes to shove, she'll still be calling him for company; "You're gonna call me crazy, A low-down, no account fool, And you're gonna say you hate me, Girl, do what you gotta do, But when you're 2AM buzzin', late night needin' loving, And it's lookin' like you're leavin' lonely, Baby, we both know you're gonna call me". 
Middle of Somewhere puts things into the point of view of small town country people. Sure there's only one coffee type at the shop, a small selection of beer at a gas station and a lot of Jesus Saves rhetoric. So for people from out of town may consider it "nowhere" but for the local folk, it's the middle of somewhere. Going, Going, Gone while the lost love song is stereotypical in this genre, as well as we've had a few on the album, this is still well done. The chorus uses some nice imagery, the instrumentation is light and just present enough. While I'd usually complain about topic fatigue, the arrangement and way Luke sings it is great, plus again, I really like the imagery in the chorus; "Like a runaway Southbound train, Like an Arizona desert rain, Like lightning in the sky, Like fireworks in July, Like a left field home run ball
Like a whiskey shot at last call, It's like she was made for moving on, That girl is going, going, gone".
This definitely beat a few stereotypes over your head, but nothing was done poorly. Luke has a tendency to use wording that relates beyond the scope of "rednecks". Simple concepts of not wanting to mess around with your ex again because you can't live with yourself after, trying to stay positive when work takes you away from your partner, take time to just enjoy life with your significant other instead of always needing to do something, and of course the reminiscing applies to everyone; maybe not his examples exactly, but I'm fairly sure we all stop and think what could've/would've happened if childhood dreams lead you down that path.
I personally need to take a few points off for redundancy on some topics, but that's just because I've done it for other albums, if I don't do it here…just because I "like the song", that's a little dumb. It's still a damn good album, and honestly, if you aren't a huge fan of modern Country but have some love for Garth, Alan Jackson, Brooks & Dunn, Chris LeDoux, those types; this is probably more up your alley.
Final Judgment: 7.95/10
New Force Order – A Star Wars Podcast: Rip Don Winkle
Is Yoda legitimately dyslexic? That and many more hard hitting questions answered on this edition of New Force Order!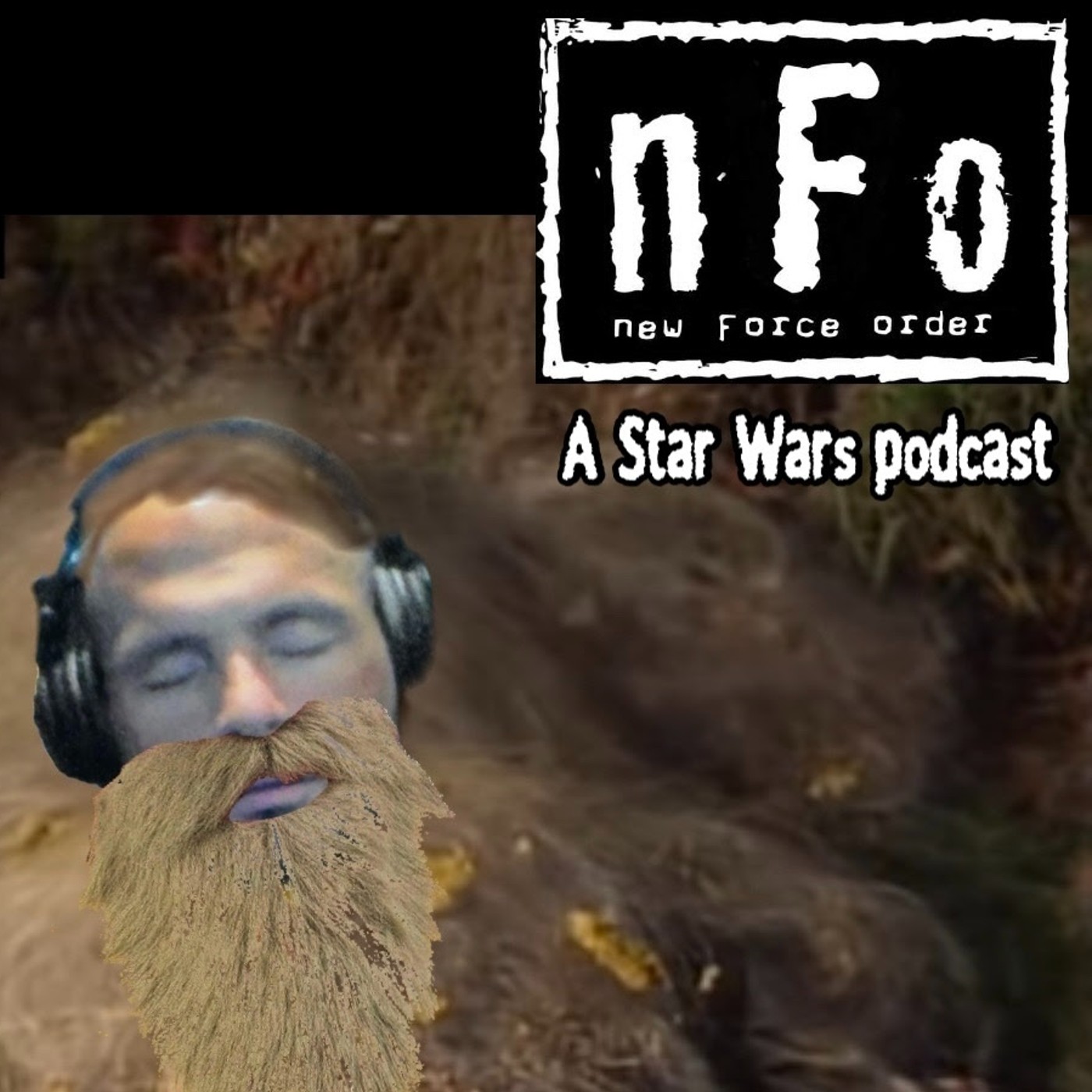 Is Yoda legitimately dyslexic? That and many more hard hitting questions answered on this edition of New Force Order!
Powered by RedCircle
Spiro went back to Exegol so it's just a drunk Doc and a sleepy GGP tonight. We go in depth to break down the Disney+ Tales of the Jedi series. The acolyte begins filming and KK has a ball gag shoved into her mouth about announcing new films. Is Lost writer Damon Lindelof headed to Star Wars? Is Yoda legitimately dyslexic? Filoni compares the new Ashoka series to a classic Japanese movie. On who's more over it's a master/apprentice battle! Count Dooku and Qui Gon Jinn vs Darth Maul and Darth Sidious. Which duo is more over and why!?
All this and more on this weeks NFO episode! As usual email us at newforceorder@yahoo.com.
About the New Force Order
A Star Wars Podcast by the fans and for the fans. GGP, Doc and Spiro deliver a in-depth weekly news and review show on all stars wars related content.
About the Chairshot Radio Network
Launched in 2017, the Chairshot Radio Network presents you with the best in sports, entertainment, and sports entertainment. Wrestling and wrestling crossover podcasts + the most interesting content + the most engaging hosts = the most entertaining podcasts you'll find!
Featuring shows such as Bandwagon Nerds (entertainment & popular culture), The DWI Podcast (Drunk Wrestling Intellect), The Greg DeMarco Show (wrestling), The #Miranda Show (wrestling and entertainment), Chairshot Radio Hockey Talk, Patrick O'Dowd's Chairshot Radio 5×5 (pop culture), PC Tunney's Chairshot Bets (Sports), Down The Wire (Sports), Lucha Central Weekly (wrestling & lucha libre), Talk The Keki (Anime), The Mindless Wrestling Podcast, and more!
---
The Chairshot Radio Network


Your home for the hardest hitting podcasts and radio shows!
Listen on your favorite platform!
iTunes  |  iHeart Radio  |  Google Play  |  Spotify
Listen, like, subscribe, and share!
---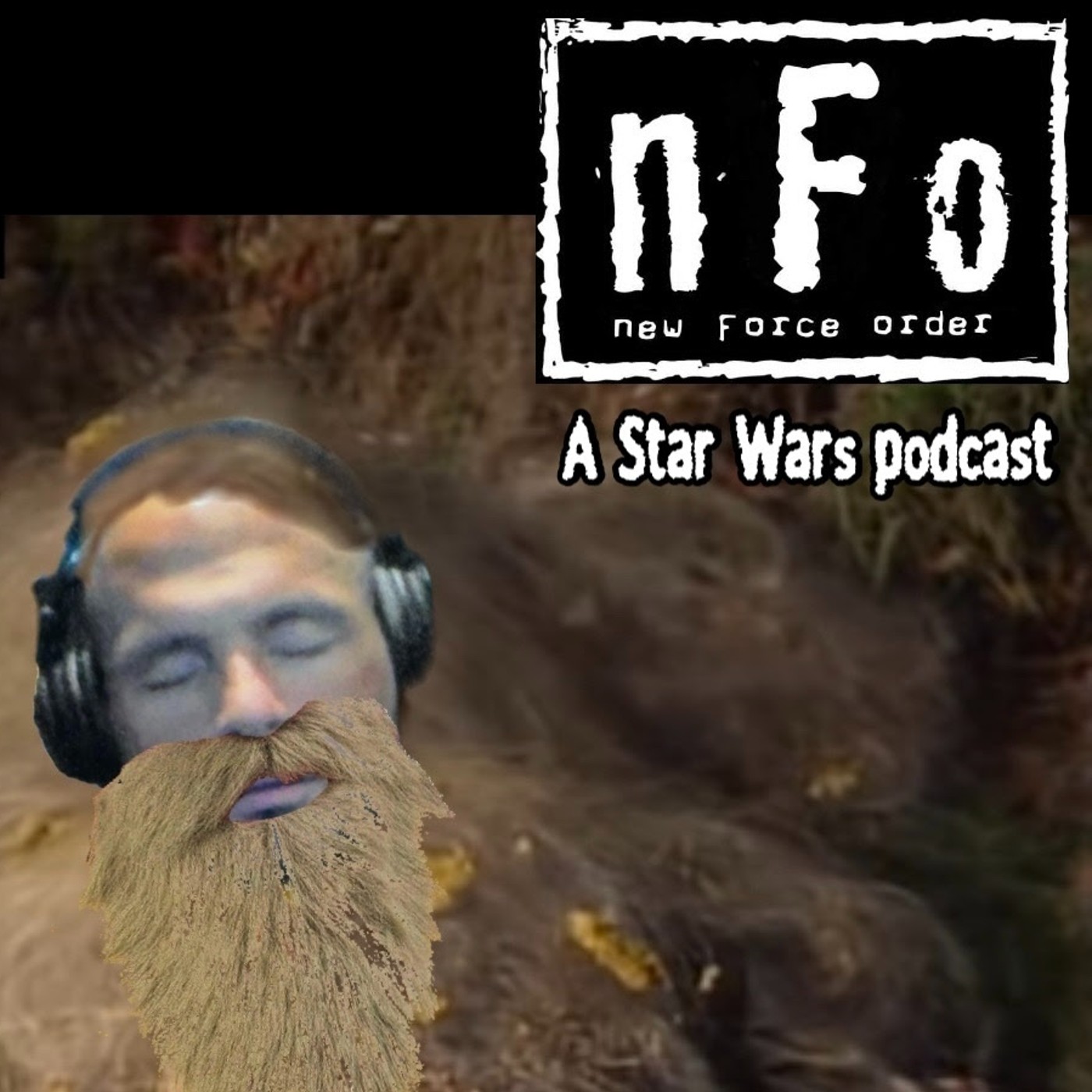 Chairshot Radio The 5×5: Disney Park Attractions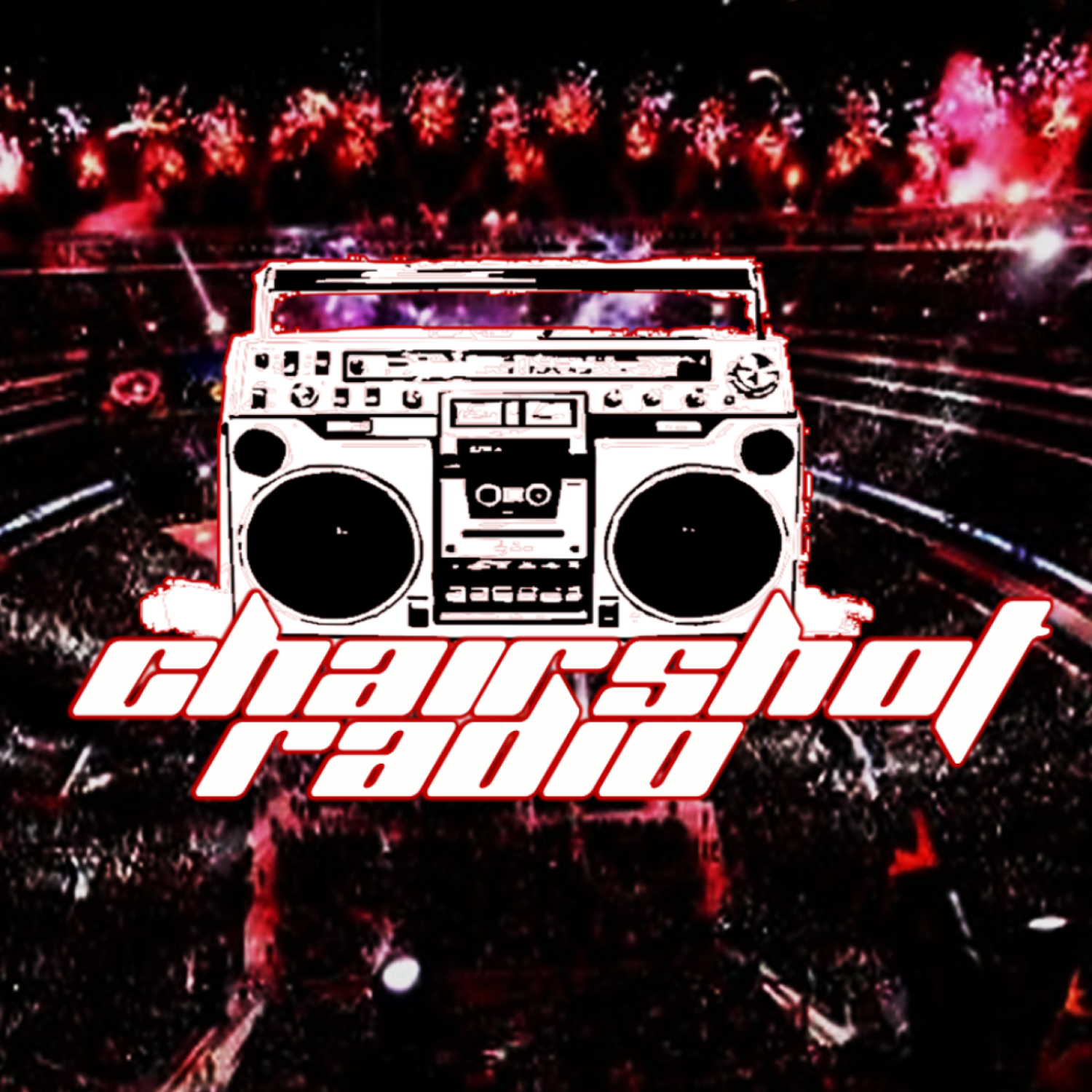 The 5×5 is back this week on Chairshot Radio.  Fresh from his vacation at Disneyworld, Patrick O'Dowd welcomes David Ungar to discuss the 5 most underrated and 5 most overrated attractions in Disney Parks!
The rebirth of Chairshot Radio will see a rotating cast of hosts delivering you new shows and content. Sports, Entertainment, and Sports Entertainment is the umbrella under which we seek to invade your earballs. So sit back, relax and LET US IN…
For the latest, greatest and up to date in everything pro wrestling, sports and entertainment head to TheChairshot.com and remember to ALWAYS #UseYourHead.
About the Chairshot Radio Network
Created in 2017, the Chairshot Radio Network presents you with the best in wrestling and wrestling crossover podcasts, including POD is WAR, Women's Wrestling Talk, Chairshot Radio daily editions, The #Miranda Show, Badlands' Wrestling Mount Rushmores, The Outsider's Edge, DWI Podcast, Bandwagon Nerds, the Greg DeMarco Show, 3 Man Weave, Five Rounds, Turnbuckle Talk, The Reaction and more! You can find these great shows each week at theChairshot.com and through our distribution partners, including podcasting's most popular platforms.
The Chairshot Radio Network
Your home for the hardest hitting podcasts and radio shows!
Listen on your favorite platform!
iTunes  |  iHeart Radio  |  Google Play  |  Spotify
Listen, like, subscribe, and share!
---