Andrew's Judgmental Album Reviews: Megadeth – The Sick, The Dying…And The Dead! (2022)
Megadeth is back with ellipsis in their titles and with a new album since 2016! They are my favorite band, but how much bias will the JAR have?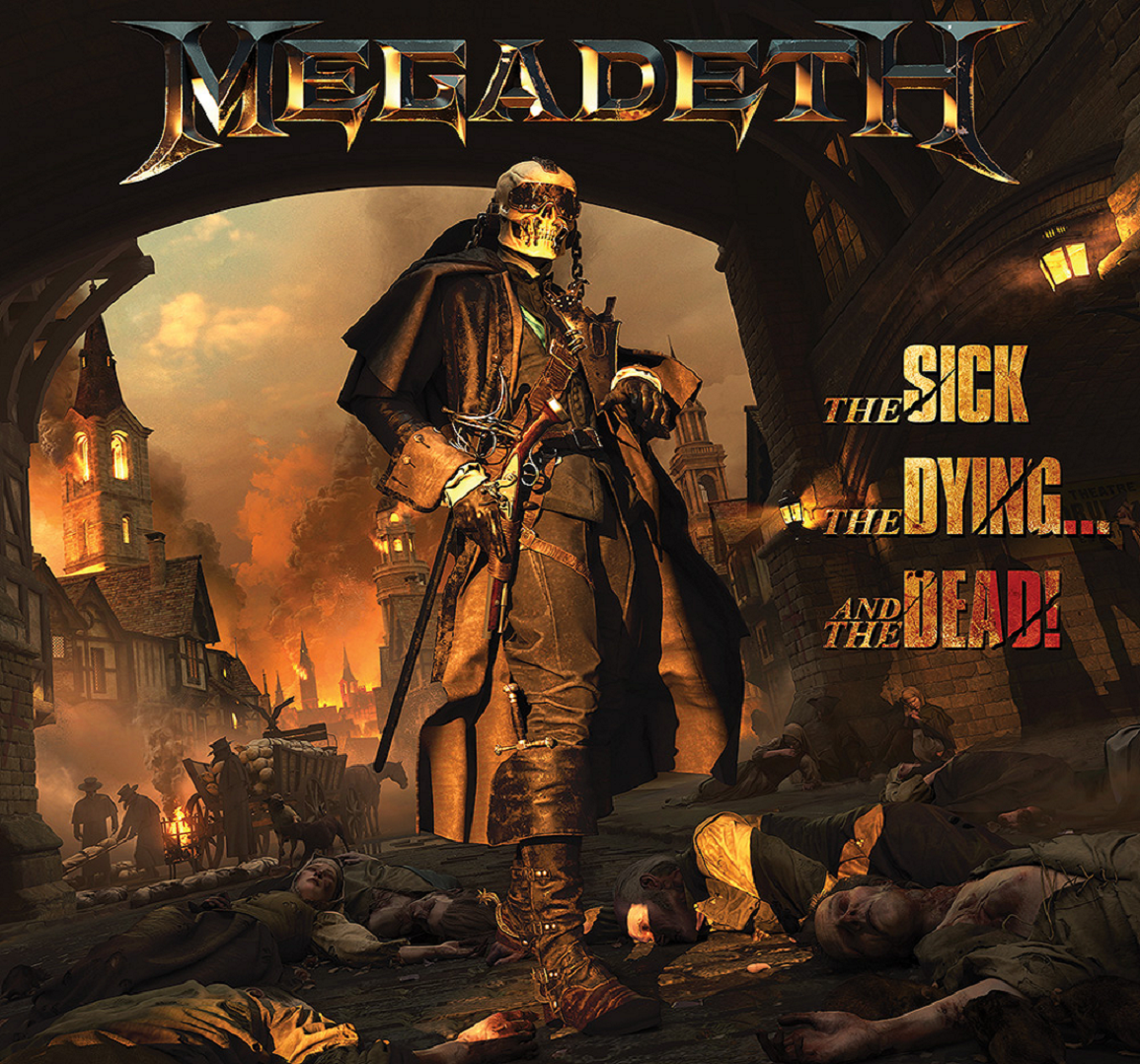 Okay so I'm trying not to act like an excited child at Christmas for this. Megadeth has been my favorite band for over 20 years now, and I'll be the first to admit; they've had some clunkers of albums. Risk (1999) was aptly named, and Super Collider (2013) was pretty terrible through and through. But their previous album Dystopia (2016) brought back a bit more teeth.
Now the huge gap in the timeline was because of a few things, lead vocalist Dave Mustaine had throat cancer, so even though the music was close to finished, the vocals were delayed. And as you can see, he's made it through to the other side of the diagnosis. Let's also not overlook the drama with long time bassist David Ellefson with the allegations of him having a sexually explicit relationship with a young woman who at the time was of age, but there was also allegations of grooming since she was a minor. Oh also, covid. It's been an busy couple of years.
But with Junior kicked from the band, and a new drummer was debuting on this one regardless, this has a chance to reinvigorate things; or will we just let them Rust in Peace.
Megadeth is: Dave Mustaine (Guitars & Lead Vocals), Kiko Loureiro (Guitars & Flute), Dirk Verbeuren (Drums) *Steve Di Giorgio (Bass for the album), James LoMenzo (Bass for the touring)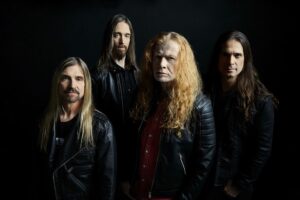 Artist: Megadeth
Album: The Sick, The Dying…And The Dead!
Label: Tradecraft/Universal
Total Track Time: 55:10
The Sick, The Dying…And The Dead starting off with the titular track tells me on thing, this is probably a slower to open song that will eventually get heavy. It's been more evident since The System Has Failed but the slow open into something fast and attacking, it usually how they like to set the tone with albums. As for the lyrics, it focuses on the Black Plague, so the analogous aspect is there on why its a relevant song, so lets hope they stop here. It does contain a lot of interest riffs that remind me of some of their hard rock covers, like Out on the Tiles. The song never gets extremely heavy or attacking, but it does have a solid riff and rhythm throughout to keep it from getting boring. Life in Hell feels very much like a Countdown to Extinction song, the tempo is quick, the chorus is simple and catchy, "I'm a disease, and I'm addicted to myself, I'm all I need, I'm gonna live and die in Hell, ha!", definitely feels like a combination of High Speed Dirt and Captive Honour. Lyrics are of course the self absorbed celebrity type, but I just like that musically it slots in well with a previous album. Night Stalkers feat Ice-T this was the second single to get released. The gallop and trademark speed is very present in the song, as for the song being simply fast and cool about black ops military. Ice-T was brought in apparently partially due to his military background and his verse fits very well into the song. It kinda breaks up the song into halves, and even though it's over 6 minutes long, it doesn't drag.
Dogs of Chernobyl this is a song that many were expecting to be break neck speed, but Mustaine flipped the expectation. This is a somber, dark and slowly evolving metaphor for a failed relationship. Comparing abandonment to that of a dog of Chernobyl. Lyrically it has some similar tones to In My Darkest Hour but the atmosphere is less torn and upset and more tormented and spiteful. The hook actually flows really well musically, poetically and is just super easy to sing along to; "I see your face, wherever I turn, There's blood on my lips, as my eyes start to burn, You vanished, and left me behind, Like one of the dogs of Chernobyl, Where did you go?". The drums sound great in this song, it helps to encapsulate that feeling of your heart racing with all of the emotions, the fills, it's just some of the best drumming since the Nick Menza years. Sacrifice is an odd combination of music. Instrumentally it sounds like it should be on Cryptic Writings or Super Collider, but the lyrics feel like the flipside of The Conjuring. Mustaine isn't a stranger to applying magic to some of his songs, and this is definitely a cool little song about a wicked wizard summoning demons too afraid to break his infernal oaths. Musically think, FFF from Cryptic Writings.
Junkie, well if it's one thing Mustaine knows as well, if not better than fast licks, it's drugs. The song has a little more of a punk laden groove then the straight forward Thrash attack, but it melodic and not terrible; if not a slightly overdone topic from Megadeth. They are using little spoken word elements in a lot of these first half songs, and I can't really say they add a ton, but at least its not a complete distraction. Psychopathy this is a little interlude style of song that Megadeth love to do. I Know Jack and Dawn Patrol come to mind. It's okay for what it is, but nothing will be better than Amerikhastan. Killing Time definitely feels like the first Diana song in years. It feels like there's a lot of elements of 1000 Times Goodbye just sped up and definitely made a bit catchier. Plus with how its delivered the line "When you start moving your lips, I know that you're lying", has that good Trust level of ear worm. Trying to get out of a relationship about someone just clinging on to your and wasting your time, is doing nothing but, Killing Time. So its a clever enough application of Killing, especially when they have a few song titles that start with that word, so its nice for it to be a slightly different angle. Soldier On was the third single and the least "heavy" but has a catchiness about it. Reminding me a lot of The Disintegrators mixed with Tornado of Souls, the general melody mixed with the little bit of trash speed helps to ease the possible lyrical threads. It also helps they've been very military focused with some of the lyrics so even though, the song is about moving forward, possible through the pandemic, it also applies beyond the vacuum of the last few years. "Of all the battles won and lost, The lives and treasures that it cost, I know I've got to soldier on, Watching mankind destroy itself, Walk straight into the mouth of Hell", the imagery can go a few ways, so I'm not as immediately irate at the content.
Célebutante hits the nail on the head for the current generation of "celebrity". "It's not a want, it's an obsession, You wanna hear the people screaming out your name, Whispers at night in your midnight confessions, You'll do anything for fame, célebutante", the lyrics have a few nice zings that you expect from Mustaine, but the beauty in the song is the earworms that take you through a lot of former songs. The opening is a little Hit the Lights from his Metallica days, Looking Down the Cross, Hook in Mouth, and probably a few others but I'm not going to grind on one song for every Easter Egg. Definitely one of the highlights of the album so far. Mission to Mars, God this song is bad. Musically its not bad, it's actually pretty good instrumentally, but sadly it's not an instrumental. It sounds like Mustaine's version of the most cliché 80s trash song. "And I wanna, I wanna be an astronaut, I wanna, I wanna, wanna" – that is a legit lyric. Mustaine who is known for sarcasm, wit and venom…wants to be a fucking astronaut. He can blast off this song from the god damn discography and then there's more of the spoken word where he's doing coms back and forth, only good thing to come from it is the "Rust in Peace" reference. But holy crap this is a waste of time.
We'll Be Back this was actually the first single released, and damn is this a good song. Fast, attacking, blistering solos, little references back to Black Friday. Very smart to have this follow up the awful Mission to Mars song. We'll be back is also cute to have a final song since it is reassuring that there will be more on the horizon, and with everything Megadeth and the world have come out of; a little blind hope is a nice touch.
Now even though it's not part of the official release, they did also do a cover of Police Truck by Dead Kennedys and if we know anything, Megadeth can always nail the Punk covers. All things considered though, this isn't a bad album at all. There's 12 songs, with 1 throw away, 1 absolute piece of shit and 10 that range from good to complete banger. So that's a little more than 80 percent of the album isn't trash. Granted some were stronger that the others but I think everyone can agree this isn't a bad offering from Megadeth. A bunch of drama, a few scares, a pandemic, and the biggest complaints will be 1 stupid astronaut song and a little light on the venom in the lyrics.
So while it's not Rust in Peace 2.0, it feels more like a slightly more aggressive Cryptic Writings. Which honestly makes it the best Megadeth album since United Abominations (2007). 
Final Judgment: 7.85/10
New Force Order – A Star Wars Podcast: Rip Don Winkle
Is Yoda legitimately dyslexic? That and many more hard hitting questions answered on this edition of New Force Order!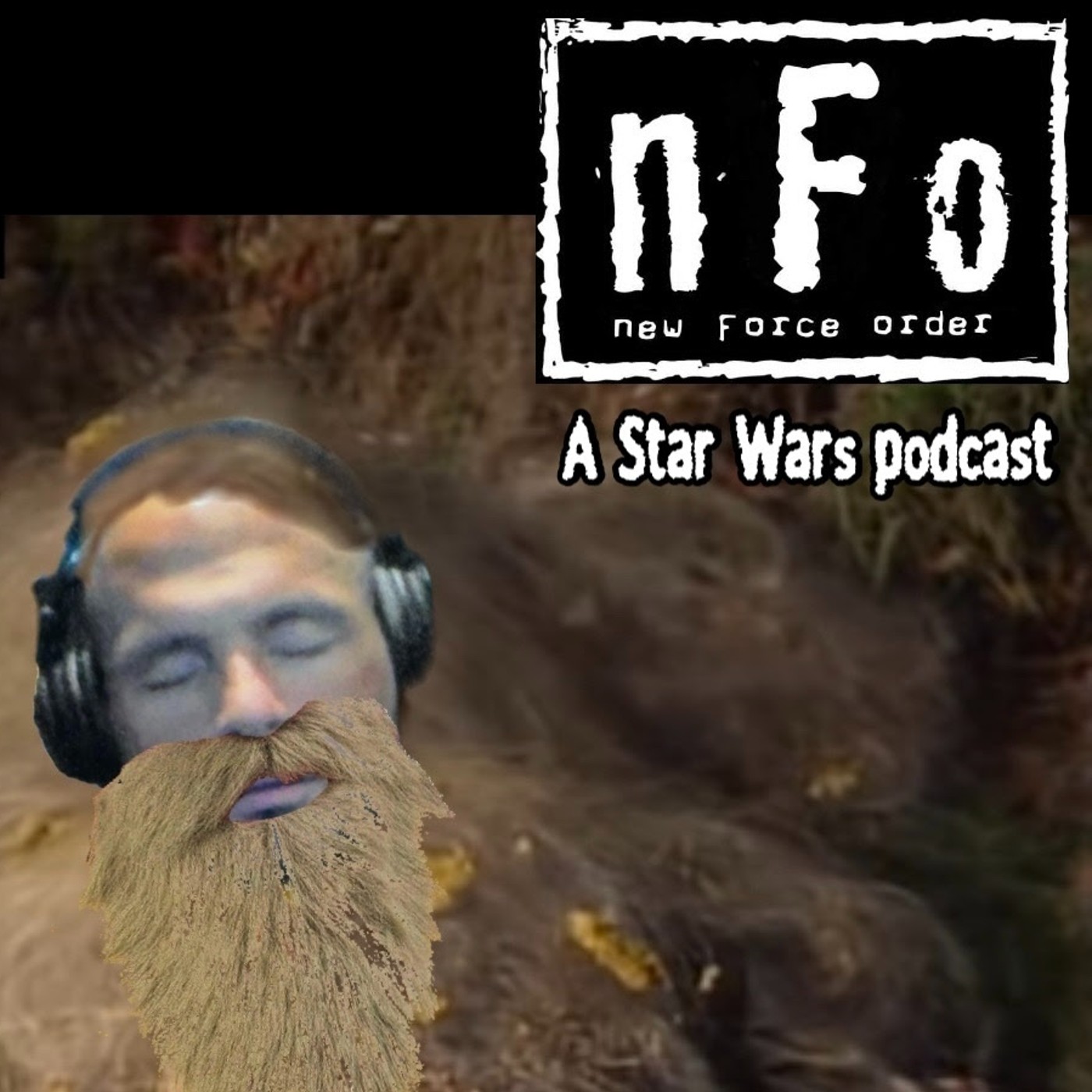 Is Yoda legitimately dyslexic? That and many more hard hitting questions answered on this edition of New Force Order!
Powered by RedCircle
Spiro went back to Exegol so it's just a drunk Doc and a sleepy GGP tonight. We go in depth to break down the Disney+ Tales of the Jedi series. The acolyte begins filming and KK has a ball gag shoved into her mouth about announcing new films. Is Lost writer Damon Lindelof headed to Star Wars? Is Yoda legitimately dyslexic? Filoni compares the new Ashoka series to a classic Japanese movie. On who's more over it's a master/apprentice battle! Count Dooku and Qui Gon Jinn vs Darth Maul and Darth Sidious. Which duo is more over and why!?
All this and more on this weeks NFO episode! As usual email us at newforceorder@yahoo.com.
About the New Force Order
A Star Wars Podcast by the fans and for the fans. GGP, Doc and Spiro deliver a in-depth weekly news and review show on all stars wars related content.
About the Chairshot Radio Network
Launched in 2017, the Chairshot Radio Network presents you with the best in sports, entertainment, and sports entertainment. Wrestling and wrestling crossover podcasts + the most interesting content + the most engaging hosts = the most entertaining podcasts you'll find!
Featuring shows such as Bandwagon Nerds (entertainment & popular culture), The DWI Podcast (Drunk Wrestling Intellect), The Greg DeMarco Show (wrestling), The #Miranda Show (wrestling and entertainment), Chairshot Radio Hockey Talk, Patrick O'Dowd's Chairshot Radio 5×5 (pop culture), PC Tunney's Chairshot Bets (Sports), Down The Wire (Sports), Lucha Central Weekly (wrestling & lucha libre), Talk The Keki (Anime), The Mindless Wrestling Podcast, and more!
---
The Chairshot Radio Network


Your home for the hardest hitting podcasts and radio shows!
Listen on your favorite platform!
iTunes  |  iHeart Radio  |  Google Play  |  Spotify
Listen, like, subscribe, and share!
---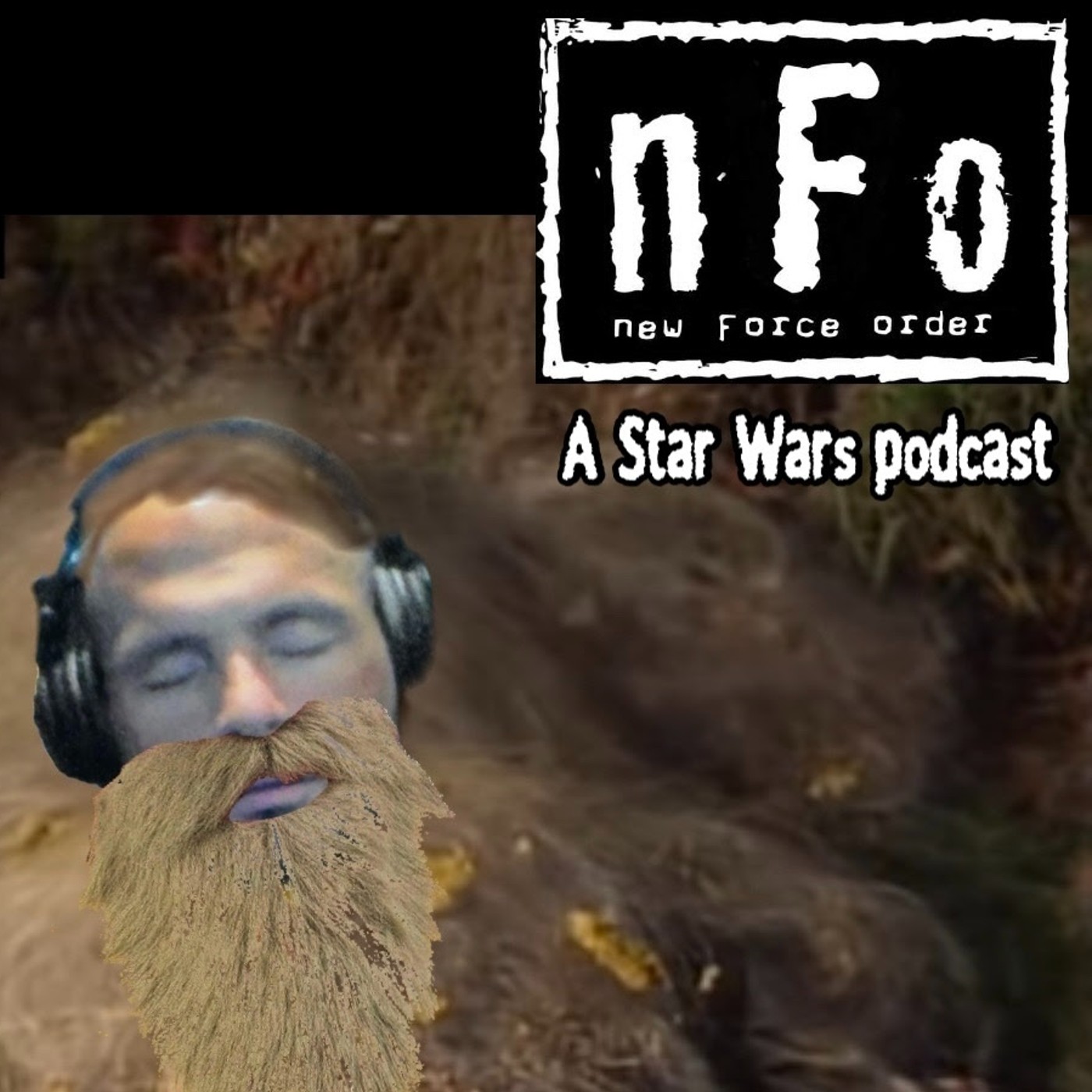 Chairshot Radio The 5×5: Disney Park Attractions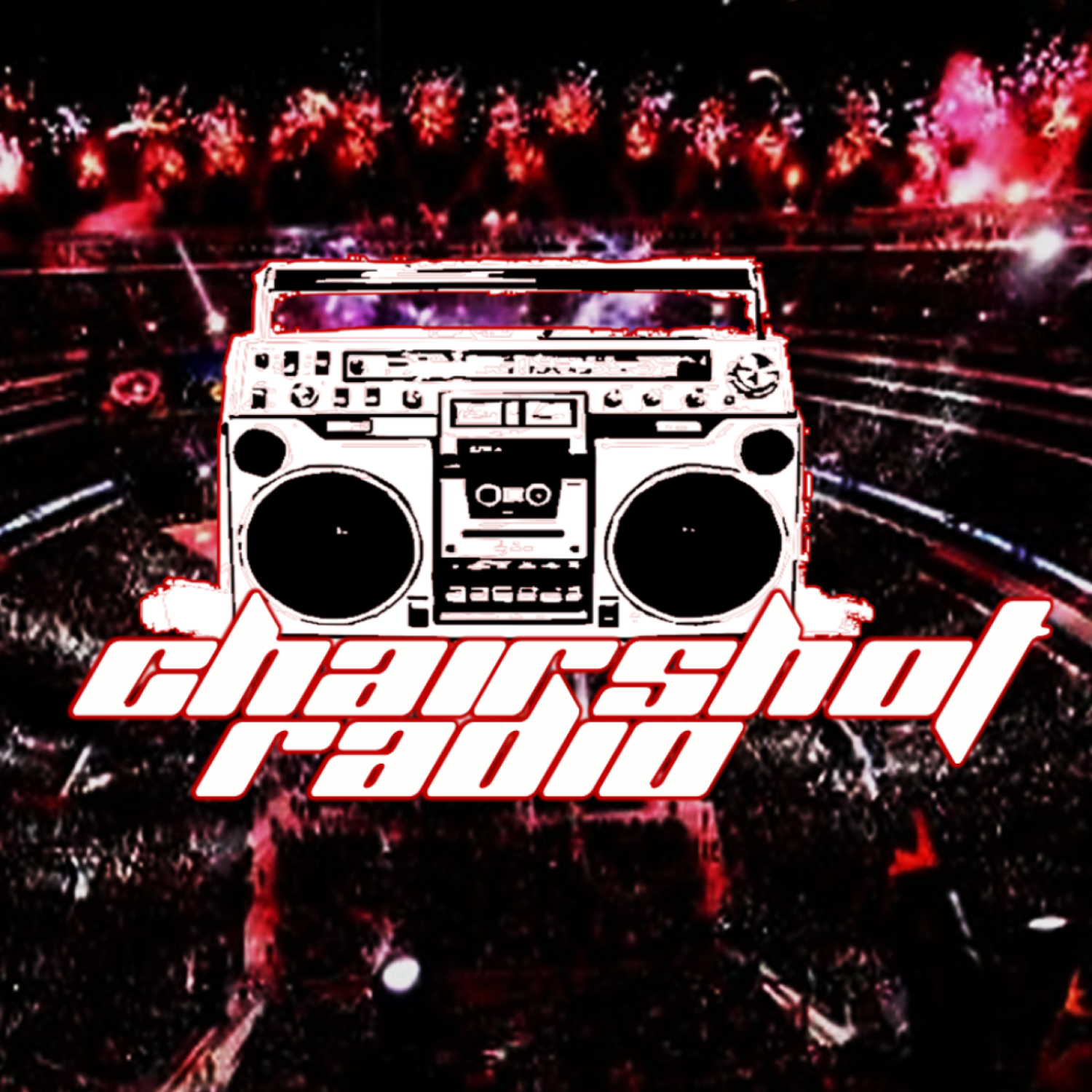 The 5×5 is back this week on Chairshot Radio.  Fresh from his vacation at Disneyworld, Patrick O'Dowd welcomes David Ungar to discuss the 5 most underrated and 5 most overrated attractions in Disney Parks!
The rebirth of Chairshot Radio will see a rotating cast of hosts delivering you new shows and content. Sports, Entertainment, and Sports Entertainment is the umbrella under which we seek to invade your earballs. So sit back, relax and LET US IN…
For the latest, greatest and up to date in everything pro wrestling, sports and entertainment head to TheChairshot.com and remember to ALWAYS #UseYourHead.
About the Chairshot Radio Network
Created in 2017, the Chairshot Radio Network presents you with the best in wrestling and wrestling crossover podcasts, including POD is WAR, Women's Wrestling Talk, Chairshot Radio daily editions, The #Miranda Show, Badlands' Wrestling Mount Rushmores, The Outsider's Edge, DWI Podcast, Bandwagon Nerds, the Greg DeMarco Show, 3 Man Weave, Five Rounds, Turnbuckle Talk, The Reaction and more! You can find these great shows each week at theChairshot.com and through our distribution partners, including podcasting's most popular platforms.
The Chairshot Radio Network
Your home for the hardest hitting podcasts and radio shows!
Listen on your favorite platform!
iTunes  |  iHeart Radio  |  Google Play  |  Spotify
Listen, like, subscribe, and share!
---