Cook's 2022 NFL Picks: Week 4 TNF Edition
Cook chimes in with his look at the NFL Week 4 Thursday Night Football showdown between the surging Miami Dolphins and his Cincinnati Bengals!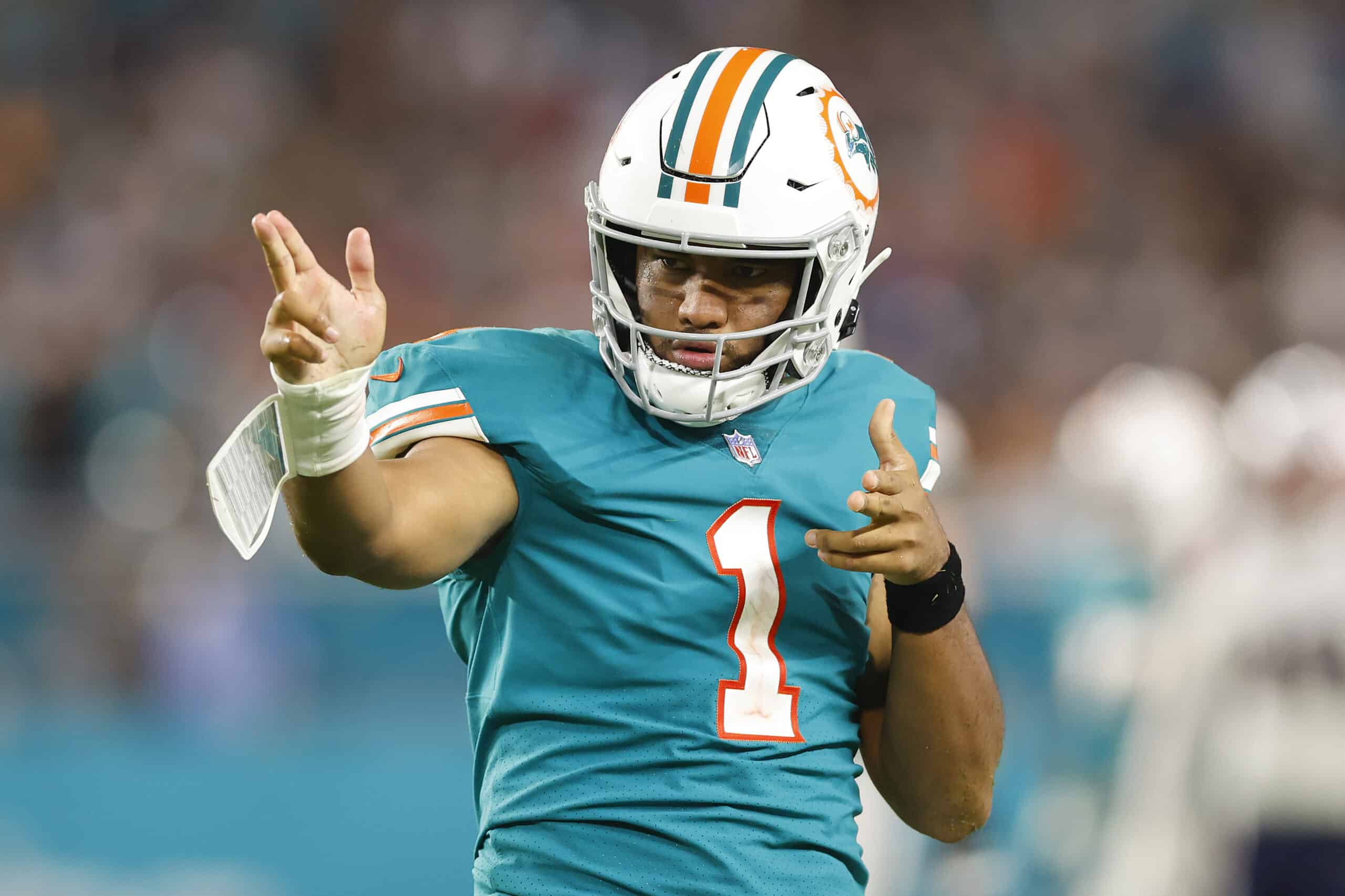 Cook chimes in with his look at the NFL Week 4 Thursday Night Football showdown between the surging Miami Dolphins and his Cincinnati Bengals!
Hi, hello and welcome to Week 4 of the National Football League! I don't want to make a habit of these TNF exclusive columns, but this Thursday night has a game that deserves such treatment. The Miami Dolphins that have taken the league by storm over the first three weeks. They did a Butt Punt and still won in Week 3. The Cincinnati Bengals that won the AFC last season. They lost their first two games in inexcusable fashion, but came back strong against the New York Football Jets. This game needs the Cook Breakdown, so let's get right to it! The line is via the Vegas Insider Consensus on Wednesday night.
Thursday, September 29
Miami at Cincinnati (-3.5)
Once Tyreek Hill was informed the Dolphins are playing the Bengals Thursday, he immediately started talking trash to Eli Apple #Bengals #Dolphins

"I owe you, boy" pic.twitter.com/FYkTa7c9k8

— Yianni Kourakis (@WPBF_Yianni) September 26, 2022
I'll be honest, as I am 95% of the time in this column. Some of these games will be difficult for me to talk about, as there are certain teams in the NFL that don't really stoke my interest. Dolphins vs. Bengals on THURSDAY NIGHT IS FOOTBALL NIGHT has all of the things going on. The Miami Dolphins have been the biggest surprise of the first three weeks. Early returns seem to show that Tyreek Hill was the most important cog of the Chiefs offense in recent years. Miami even managed to beat the Bills last week after executing the rarely seen Butt Punt, which is pretty amazing since the media told me Buffalo wouldn't lose a game this season. They're a dangerous team with a lot of tools, even if Tua Tagovailoa got hit on his head and somehow ended up with a back/ankle injury in the process.
Everything reported about the Tua injury smells like BS to me. Since he had trouble walking off the field after getting hit in the head, his ankle must have been injured too. OK. That ankle is why he fell down, sure. All I know is that the Dolphins will make sure Tua is on the field Thursday night whether he's 100% or not. This is a big week for them, as its a chance to defeat the defending AFC Champions on their home turf. A victory here would further solidify the Dolphins in the eyes of football fans. Tyreek vs. Eli Apple seems like a handicap match to me, especially with Tyreek having revenge for last year on his mind.
Are you ready Cincinnati? 😏#WearWhite | Swift Meats pic.twitter.com/qq5j4yjXkZ

— Cincinnati Bengals (@Bengals) September 27, 2022
Vegas obviously thinks that the Bengals got right against the Jets. They also know that the Bengals will be working the White Tiger gimmick, with White Bengal helmets. Isaac Curtis & Willie Anderson will be inducted into the Bengals Ring of Honor. In case you're not as familiar with Bengal lore as I am, allow me to explain. Curtis was the first great Bengal wide receiver, before Chad Johnson, Cris Collinsworth, A.J. Green and all the folks you see these days. Anderson was the second great Bengal offensive tackle after Anthony Munoz. He got a bunch of Pro Bowl slots and would have gotten more earlier in his career if voters didn't ignore the Bengals at that time. We're talking two Cincinnati Bengal living legends here. We're also talking about some awesome helmets. I know opinion on the Bengals helmets is divisive out in the unwashed masses, but to me the Bengal stripes are iconic. Switch the orange out for white, and it's a unique look.
I would love to tell you that the Bengals got right against the Jets and are ready to make another run. It's especially tempting now that Tua is whatever he is. But the Dolphins still have a ton of talent ready to go, and if there's one thing I know for sure, it's that if the Bengals end up against a backup QB they will make that man look good. The Dolphins' backup? Teddy Bridgewater.
Football fans have varying opinions on whether one should support their college players against their pro teams. My man Hodge immediately cuts off all of his Big 10 favorites once they don't get drafted by the Bears. Me, I'm a little more sentimental. Louisville has their peaks & valleys when it comes to producing NFL talent. There are some Cardinals I don't get attached to, and some I do. Lamar Jackson is one for me. Yes, he plays for an AFC North rival, but I still love him like I imagine one loves a son and want him to do well. He gave me too many positive memories. Teddy Bridgewater is in that same boat for me. He's such a wonderful person that everybody seems to love. Maybe he didn't become a top notch NFL quarterback, but he established himself as one of those backups that can stay in the league for years. If the Bengals play against him, I can't bring myself to root against him, even if he's against the pro team I grew up rooting for. Some of you won't understand this, others will smell what I'm cooking.
I'm hoping that the Bengals get a win here and turn their season around in a big way. But I see what the Dolphins are doing, and can't bet against them down more than a field goal on a wild Thursday night game.
Week 3 Results: 7-8-1
Overall Results: 22-25-1
Cook's 2022 NFL Gambling Picks: Week 13
It's lucky week 13 as Steve Cook's path to a winning record continues! Can Cook keep the streak going with his NFL Week 13 Gambling Picks?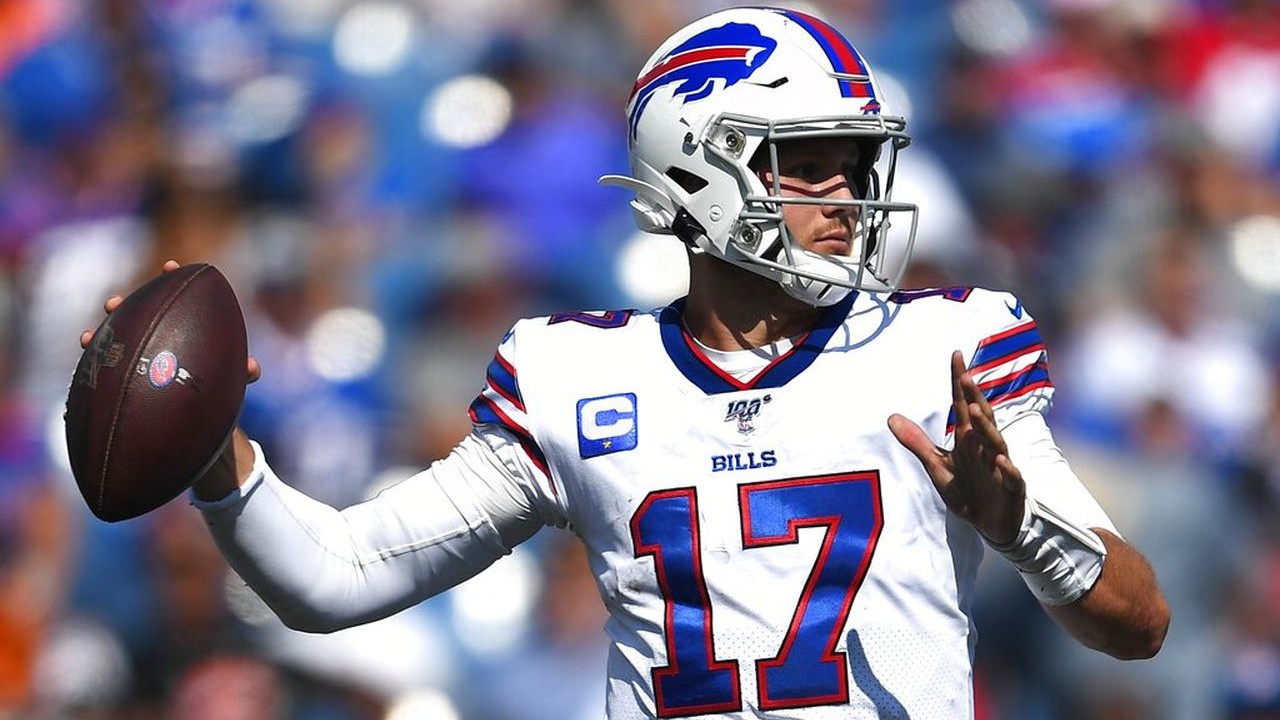 It's lucky week 13 as Steve Cook's path to a winning record continues! Can Cook keep the streak going with his NFL Week 13 Gambling Picks?
Hi, hello and welcome to Week 13 of the National Football League! I'm Steve Cook, and I can't believe it's already December. Time flies when you're having fun, and I think most of us have had a good amount of fun so far this season. There's still plenty to come, and we're at the point where the cream rises to the top and we find out just who is for real around here.
We had another successful week in the picks, continuing our streak of going above .500. Could use a really big week to get the record looking good, and hopefully that'll happen in the following words. Spreads are via Vegas Insider Consensus on Wednesday afternoon and are subject to change.
Thursday, December 1
Buffalo (-4) at New England
Patriots week. #BillsMafia #gobills #bills pic.twitter.com/fvOgujf2pg

— BILLSMAFIA4me (@Billsmafia4me) November 29, 2022
It's one of those rare weeks where the Thursday game doesn't feature two teams still banged up from Sunday. Both the Bills & Patriots played on Thanksgiving, so they'll have the typical rest period to get ready for an AFC East clash. I'm expecting a defensive, low scoring game here, but at the end of the day the choice is between Josh Allen & Mac Jones. I can't see Mac keeping up with the Bills' offense, even if the Patriots have one of the better defenses in the league. I'll take the Bills to keep their position on top of the division, and figure that certain things will happen to knock them ahead of Miami.
Sunday, December 4
Cleveland (-7) vs. Houston
Watson has never had to play a game in front of his accusers — until now. Attorney Tony Buzbee told he'll have a suite at the Browns- Texans game in Houston Sunday and he says ten of the women he represented against Watson have told him they plan to come.https://t.co/siYv32vsUC

— Kalyn Kahler (@kalynkahler) November 29, 2022
There wouldn't be much reason to care about this game if it didn't involve the return of every massage therapist's least favorite customer. The NFL knows how to book these things…it wasn't going to be enough to have Deshaun Watson's comeback game be in some random NFL city, it needed to happen in Houston. Otherwise, nobody's talking about a game featuring the hapless Texans hosting a Browns team that people probably still think are going to make a run here in December.
I don't have much faith in the Browns to do much other than beat the Texans.
Denver at Baltimore (-8.5)
Lamar Jackson is joining the #Broncos.

Jackson, the former #Bears defensive back, cleared waivers and is signing with Denver's practice squad, per source.

Lamar Jackson's new team faces Lamar Jackson and the #Ravens on Sunday.

— Tom Pelissero (@TomPelissero) November 29, 2022
The Ravens have the advantage of having one of the easiest schedules in the history of the NFL at the end of this season. They should be able to coast to an AFC North title and a good seed in the AFC. So far, they haven't exactly taken advantage of that schedule. They barely took care of Carolina, then they found a way to lose to the Jaguars. It's nothing new, as the Ravens have spent most of this season finding ways to lose games they have in control. They should be 9-2 or even better than that, instead they're 7-4 & tied with the Bengals at the top of the AFC North. Tons of missed opportunities for the Ravens here in 2022.
At least we're still wondering if they're frauds or not. We know that the Denver Broncos are frauds. They were a quarterback away after last season, and everybody thought that Russell Wilson would fill that void. He hasn't. One of the most disappointing teams in recent memory. Not only are they worse than we thought they would be, they're so boring to watch that they got the Chiefs flexed out of a Sunday Night Football slot. Imagine how un-entertaining a team has to be that NBC is like "Well, we can't air them against Patrick Mahomes". Amazing.
As much as the Broncos offend me as a fan of entertaining football, I still have to tell you to take them at this number. The Ravens haven't shown the ability to blow teams out, and will let the sorry, no-account Broncos hang around in a low-scoring affair.
Pittsburgh at Atlanta (-1.5)
Najee Harris says Georgia copied Alabama's blueprint and won a "weak a– natty" because Jameson Williams and John Metchie were hurt 😂

This was in response to teammate George Pickens lauding the immense defensive talent he faced from opposing UGA teammates.

(🎥 via @bepryor) pic.twitter.com/8l9KVJTCsd

— Touchdown Alabama (@TDAlabamaMag) November 29, 2022
Due to the ineptitude of the NFC South, the Falcons are still in the playoff picture. The Steelers aren't, but they do have the look of a team headed in the right direction. They also do a good job of stopping the run, as Jonathan Taylor could attest to after that Week 12 game. I like the Steelers here, even if Najee Harris doesn't end up playing. As long as those defense studs are healthy, they have a chance against most teams.
Tennessee at Philadelphia (-5.5)
Physical matchup on Sunday.

Philly's biggest challenge this season? 🤔#FlyEaglesFly pic.twitter.com/onLIND1xeU

— JAKIB Sports (@JAKIBSports) November 29, 2022
Derrick Henry got shut down in Week 12 by the Bengals defense, but I like him to have a strong rebound game against an Eagles defense that's prone to giving up big runs. The Eagles have a high-powered offense, but Tennessee's defense has managed to hold their opponents under 21 points in eight straight games. Something tells me this is going to be a tight one, so I'll take the Titans to keep things close.
Jacksonville (-1.5) at Detroit
Snuggle up! It's International Jaguar Day! 🐆🥰

Ok, you wouldn't actually want to snuggle with a Jaguar; but these two love bugs always enjoy spending time together 💕

Fun facts: Jaguars are the 3rd largest cat in the world, after Lions & Tigers.#internationaljaguarday pic.twitter.com/AK9elu4iph

— Wildlife World Zoo, Aquarium & Safari Park (@ZooWildlife) November 29, 2022
The Jaguars showed some spunk last week against the Ravens, defeating Lamar Jackson & company in dramatic fashion. Now they get a Lions team that has a knack for bring involved in games that end in dramatic fashion, including a narrow loss to the Bills on Thanksgiving. Should be a high-scoring game.
Vegas is showing quite a bit of faith in the Jags here. I know they had the good win last week & Detroit has a knack for losing close games, but I don't mind riding with the home dogg Lions this week. They should be ready to go and well-rested.
Washington (-2.5) at NY Giants
On Oct. 23, the Giants were 6-1, the Commanders were 3-4. Five weeks later, the Giants are 7-4, the Commanders are 7-5.

They meet at MetLife next Sunday. Huge game.

— Dan Duggan (@DDuggan21) November 27, 2022
These two NFC East teams seem headed in opposite directions lately. The Giants got all of the buzz early on but are starting to tail off due to injuries to their offensive line & wide receivers. Meanwhile, Taylor Heinicke is making things interesting in Washington while the defense is holding teams in check. It'll likely be a low-scoring game, but I like the Commanders to keep things rolling while the Giants keep looking for answers.
NY Jets at Minnesota (-3)
*Whispers*….the Vikings have the worst pass defense in the NFL #Jets

— Damien Woody (@damienwoody) November 28, 2022
Do the Jets have a quarterback now? Mike White had himself a day on Sunday against the Bears. If the team can find some consistency on offense, they have a defense that might be able to take this team farther than one would expect. The only issue here? The Minnesota Vikings are a harder out than a Bears team missing Justin Fields.
As good as the Jets defense is, I see them having problems stopping the likes of Justin Jefferson. Dalvin Cook had a weak showing against the Patriots, but I think he gets things back on track this week. The Vikings have struggled against the best teams in the NFL, but I think they get it done this week.
Green Bay (-4.5) at Chicago
The Bears are 3-9. The Packers are 4-8. Why the fuck are nosebleed tickets $260?

— Justin Martin (@MartinJ128718) November 29, 2022
Aaron Rodgers says he's going to play this week after missing the last quarter of the Packers' game with the Eagles due to injury. Most years, this would be considered a good thing. In 2022, it's tough to blame Packers fans if they wonder that the team might be better off letting Jordan Love have a crack at things. Love looked good in that fourth quarter against the Eagles.
The good news for Green Bay? They're playing the Bears, which almost always ends well for them. Lots of questions surround the Bears, most importantly the health status of Justin Fields. Apparently he'll be a game time decision this week. Tough to like the Bears under those circumstances, so I'll do what I usually do and pick the Packers over them.
Seattle (-7.5) at LA Rams
If the Seahawks lose to the Rams I'll be convinced they're playing 4D chess giving all the 3 win teams but Denver an extra win

— Jeromy Krom (@Jkrom34) November 29, 2022
The Seahawks have been struggling a bit lately, losing close games to the Buccaneers & Raiders. This pales in comparison to the struggles the Rams have gone through, as the defending Super Bowl Champions have dropped their last five games & seen whatever playoff hopes they had go up in smoke. They could theoretically win their last six games and finish 9-8, but it seems more likely they'll be trying to avoid setting the record for fewest wins in a season after winning the Super Bowl. The Broncos won six games in 1999, it wasn't all that surprising since John Elway retired after winning his second straight Super Bowl. The Rams' struggles are a bit more surprising.
The Rams' struggles will likely continue this week, though one can make an argument in their favor against a Seahawks team that seems to have hit a wall in recent weeks after over-achieving to start the season. I think Geno Smith leads the Seahawks to victory, but the Rams keep things relatively close.
Miami at San Francisco (-3.5)
It's a real shame like 10% of the country (if that) is going to get to see Dolphins-49ers. But at least we get the Colts in primetime again.

— Adam Beasley (@AdamHBeasley) November 29, 2022
Two of the hottest teams in the NFL will meet up in Santa Clara on Sunday. The Dolphins have won every game that Tua Tagovailoa wasn't injured for and are on a five game winning streak. The 49ers are on a four-game winning streak of their own that coincides with Christian McCaffrey meshing into the offense. The 49er defense has been top-notch, but is going to face one of their toughest tests of the season this week.
I'm not saying the Dolphin offense can't be shut down, I'm just saying we haven't seen it happen yet. If somebody can get it done it's the 49ers. I think this will be a close game though, so I recommend taking the Dolphins as road doggs.
LA Chargers (-1.5) at Las Vegas
Congrats to Patrick: father of Sterling, Patrick III, the Broncos, Raiders and Chargers.

That's a lot of kids!

— Farzin Vousoughian (@Farzin21) November 29, 2022
Both of these teams got much needed victories last week, the Chargers in the last seconds of regulation & the Raiders in overtime. Week 1 saw the Chargers defeat the Raiders by five points, and I wouldn't be surprised if the same thing happened this time around. Justin Herbert should be able to score enough points on the Raiders' defense to keep the Chargers in playoff contention.
Kansas City (-2.5) at Cincinnati
Renee Paquette and Jon Moxley are this week's Rulers of The Jungle! pic.twitter.com/pH3NXMsC8h

— Cincinnati Bengals (@Bengals) November 29, 2022
There's a big difference between the Joe Burrow/Zac Taylor Bengals and the Carson Palmer/Andy Dalton/Marvin Lewis Bengals of the 2000s & 2010s. Elite teams were happy to see those Bengal teams of years past. They knew they could get over on those guys, even if those Bengals showed flashes of brilliance. When the lights were on bright, those Bengals would fade away. Their clutch gene was non-existent. These Bengals have shown more fortitude than their predecessors. They have a knack for beating AFC teams that are supposedly better than them. Ask the Tennessee Titans, who are 0-3 against the Bengals since Joe Burrow showed up. Ask the Kansas City Chiefs, who the Bengals beat to get into the playoffs last season, and who the Bengals beat in the AFC Championship Game. The Chiefs were favored to win both of those games, and had a multiple touchdown lead in each game, but didn't get the job done either time. The Bengals rose to the occasion and sent the Chiefs home without reason to chop tomahawks.
So we've got another week featuring an alleged "revenge" game that isn't really one but we act like it is so we have something to talk about. Kansas City will have to do a lot more than win in Week 13 against Cincinnati to even the score here. Can they do it this week? I don't see why not. As hot as the Bengals have been lately, the Chiefs just keep doing their thing and are still the team to beat in the AFC.
Indianapolis at Dallas (-10.5)
PROGRAM ALERT: Undisputed is pre-empted by World Cup the rest of this week. But we return next Monday in time to react to Colts at Cowboys on Sunday night. Cowboys should beat Matt Ryan and the Colts fairly easily.

— Skip Bayless (@RealSkipBayless) November 29, 2022
The Colts have shown more fire lately, but Jeff Saturday is finding out that this whole head coaching thing is a lot harder than it looks when you're a pundit on TV talking about how dumb all the coaches are. You think you know all of the ins & outs of clock management, then you're trying to do it yourself & failing miserably.
Sunday Night will be Football Night, and the Cowboys actually defied the odds and haven't gone into the tank yet. There's still time for that, but it won't be this week. The Cowboys have a better offense & defense, and should handle anything Indy throws at them.
New Orleans at Tampa Bay (-3.5)
"Don't miss next week's big game for the NFC South between the Saints and the Tampa Bay Buccaneers."- ESPN Reporter

— CHAMPA BAY (@bucsnationx21) November 29, 2022
It's Andy Dalton vs. Tom Brady in a prime time game. Is an explanation required? Take the Buccaneers.
Week 12 Results: 8-7-1
Overall Results: 86-89-6
Down The Wire: NFL No Cap Recap Week 12
Tom and Dave are back, with no cap, to break down all the action from week 12 in the NFL.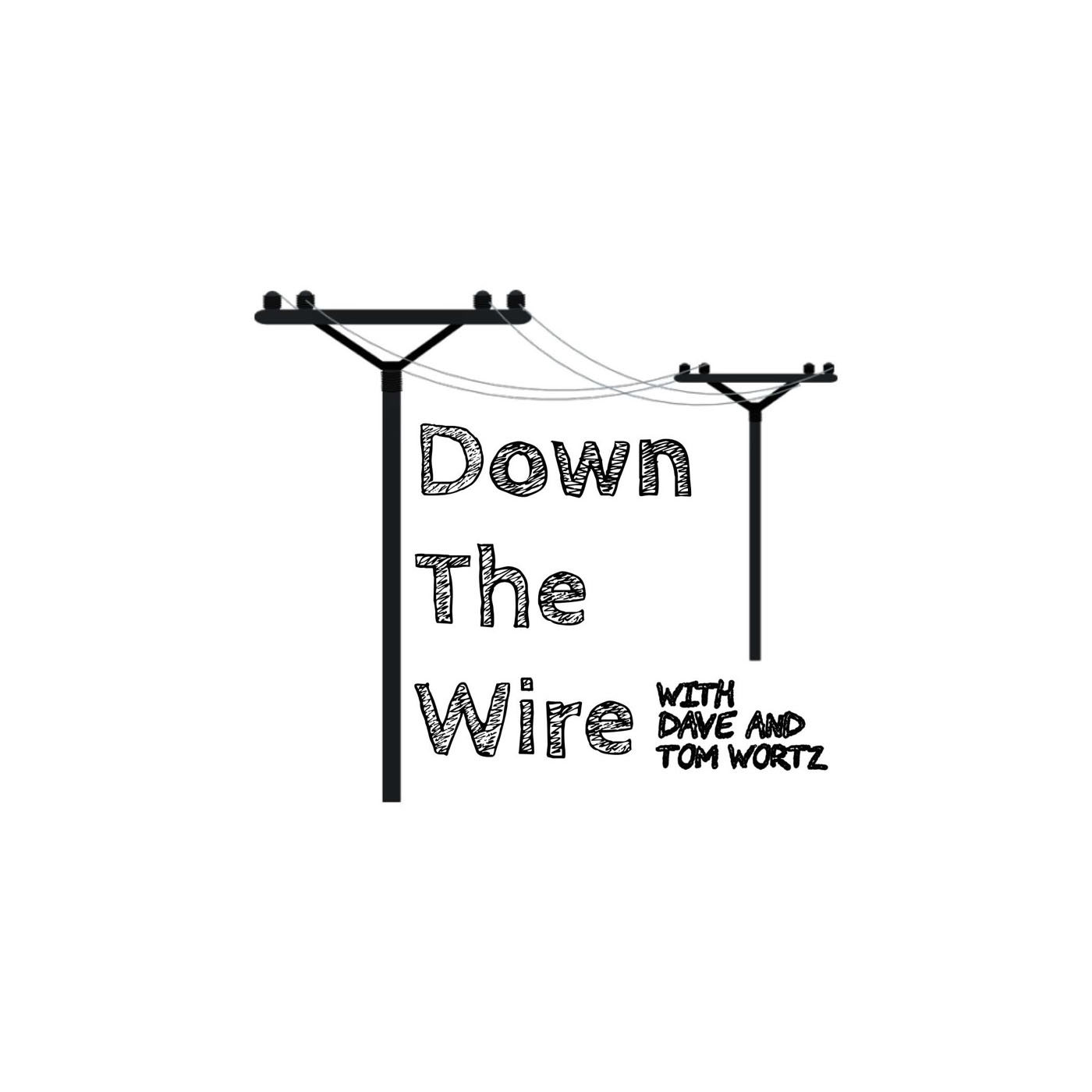 Tom and Dave are back, with no cap, to break down all the action from week 12 in the NFL.
Powered by RedCircle
About the Chairshot Radio Network
Created in 2017, the Chairshot Radio Network presents you with the best in wrestling and wrestling crossover podcasts, including POD is WAR, Women's Wrestling Talk, The #Miranda Show, Badlands' Wrestling Mount Rushmores, The Outsider's Edge, DWI Podcast, Bandwagon Nerds, the Greg DeMarco Show, 3 Man Weave, Five Rounds, Turnbuckle Talk, The Reaction and more! You can find these great shows each week at theChairshot.com and through our distribution partners, including podcasting's most popular platforms.
---
The Chairshot Radio Network


Your home for the hardest hitting podcasts and radio shows!
Listen on your favorite platform!
iTunes  |  iHeart Radio  |  Google Play  |  Spotify
Listen, like, subscribe, and share, and share!