Cook's 2022 NFL Gambling Picks: Week 5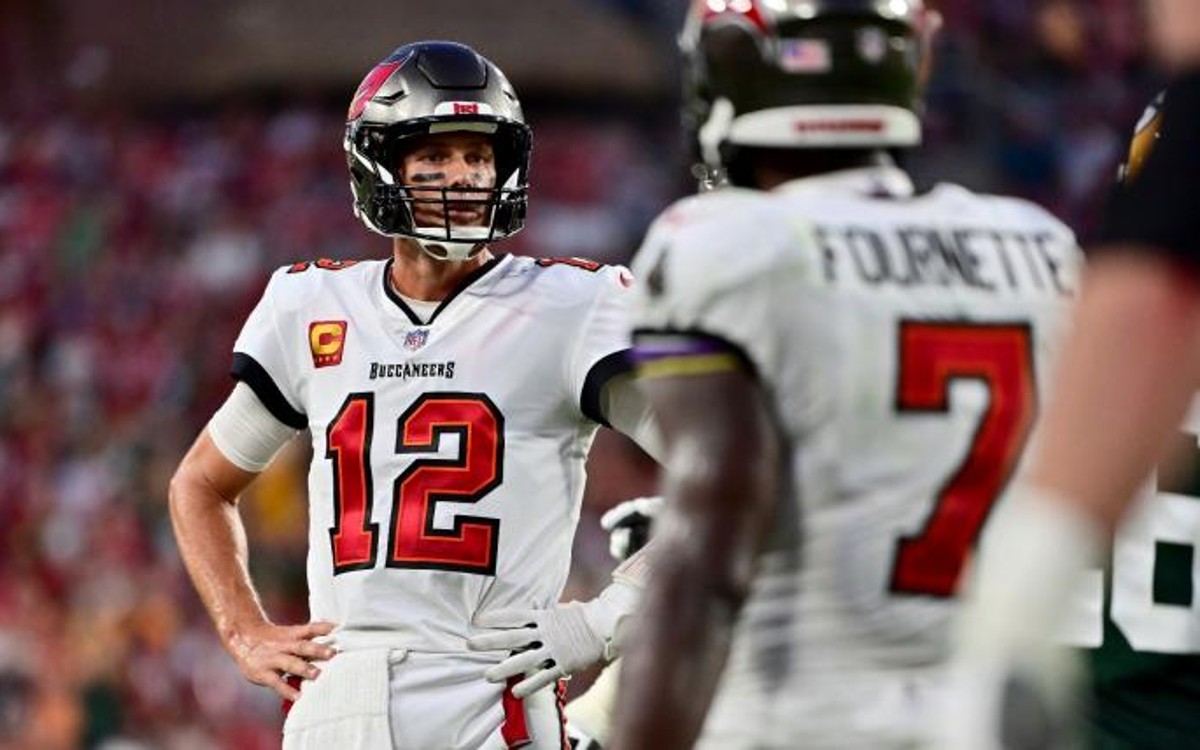 Hi, hello & welcome to Week 5! I'm Steve Cook, and I'm proud to say that I was able to get this whole thing done on time this week. I'm very impressed with myself, especially since the Reds closing their season cut into my writing time. It looks like I'll have plenty of writing time in the immediate future, so hopefully I can use it to make my picks a bit more accurate.
As usual, there's tons going on in the NFL, so let's go. Lines provided by Vegas Insider Consensus on Wednesday afternoon.
Thursday, October 6
Indianapolis at Denver (-3.5)
Colts and Broncos shaping up to be one of the worst games of the season. Two teams that can't do anything on offense and both had their star RB's and best defensive players get hurt today playing on a short week.

— Kyle Rapoza (@ColtscapKyle) October 3, 2022
Last week we were all hyped to fire up the Amazon Prime machine for some Dolphins/Bengals action. This week? Well, let's see what else is going on this Thursday night…
MLB: Wild Card games don't start until Friday
NCAAF: Games on Wednesday & Friday night, inexplicably none Thursday night
NHL: Preseason games, first regular season game on Friday afternoon (Go Preds!)
NBA: Preseason games on ESPN
There ain't nothing on, folks. Impact Wrestling's go-home show for Bound For Glory airs on AXS. Bound For Glory is on Friday night, by the way. I think The Chairshot is one of the few sites where a majority of the writers/podcasters might already know that. Anyway, this is going to be a slopfest, so my recommendation to you is to pick the Colts at this number. Well, honestly, my recommendation to you is to not even bother with this nonsense except taking the under at 43.5.
Sunday, October 9
NY Giants vs. Green Bay (-8)
The Week 5 matchup between the Giants (3-1) and Packers (3-1) will be the first game in London where both teams have a winning record. pic.twitter.com/ZXQKjg0dml

— ESPN Stats & Info (@ESPNStatsInfo) October 3, 2022
It's been nice to see the Giants get off to a 3-1 start, and it was even nicer to see the 80s style helmets make a comeback in Week 4. Unfortunately for the Giants, they also saw Daniel Jones & Tyrod Taylor get hurt in Week 4. It's never great to have an uncertain situation at quarterback, but it's pretty awful to have one while you're traveling overseas to play football at a weird time.
The Packers have narrowly won their last two games and Aaron Rodgers hasn't looked especially happy with his team. He should fit in well in England, in spite of being "jolly ol'" it doesn't seem like the British are especially cheerful folks. I think Rodgers has a good day and leads the Packers to a big victory in front of their English fans.
Pittsburgh at Buffalo (-14)
Steelers fans when
Kenny Pickett Mitch Trubisky
throws an INT throws an INT pic.twitter.com/JFpL9AOgA8

— Dustin Brewer (@dstnbrwr) October 2, 2022
This sounds like a ridiculously huge number until you take the following things into consideration:
The Bills defense just shuts teams down
The Steelers offense just gets shut down
CBS is sending the Tony Romo announce crew to Buffalo, which says more about the lack of interest in the rest of their slate than the quality of this game. The Bills have beaten better teams than the Steelers by more than 14 points, so they should be able to take care of business here. There is slight reason for worry that Kenny Pickett looks better than he did against the Jets & the Steelers find the magic horseshoe they've had up their ass for fifty years now, so it's not like I'd bet the house on this game.
LA Chargers (-3) at Cleveland
#Browns opponent this week, the #Chargers are No.1 in the NFL in passing, averaging 307.3 yards per game, but the defense is giving up 27.0 points per game, 30th in the NFL. .

— Fred Greetham (@FredGreetham9) October 4, 2022
I don't know who's going to be active in this game with the injury issues surrounding both teams. What I do know is this is going to be a high-scoring game that one can hit the over on. The Chargers' offense should be able to execute against a Browns defense likely missing a couple of its key pieces. However, the Browns' rushing attack should make mincemeat of a Chargers defense missing some key pieces and struggling against the rush.
I tend to steer clear of West Coast teams going to colder environments, so let's pick the Browns to keep things close.
Houston at Jacksonville (-7)
The last time the Jaguars beat the Texans was Deshaun Watson's rookie year. 2017.

— Jordan de Lugo (@jordandelugo) October 3, 2022
Who would have thought that the Jaguars would be seven point favorites against anybody a month ago? Maybe a two or three point favorite against a Texans team that nobody saw anything in either, but it's amazing how opinion can swing in a short period of time. They came up short last week in Philly, but most people aren't really holding that against them. This is the kind of game that the Jaguars need to win easily in order to establish themselves, and I think Doug Pederson gets his guys ready to do just that.
Chicago at Minnesota (-7)
Few Bears OL-related tweets going this week, and while they've struggled, I'll say this:

– Vikings 29th in pressure percentage
– Coverage unit ranks 26th
– Flying back from London
– Game in a dome (bad wind so far for Bears)

Zero excuses for Fields to not have a legit stat line

— Brad Spielberger, Esq. (@PFF_Brad) October 4, 2022
I think the Vikings have a vastly superior team to the Bears. That, combined with homefield, should make them the easy pick. Then you remember that this is a divisional game, the Vikings are returning from London, and the Bears have been reasonably competitive except against the Packers. Justin Fields hasn't been great, but the Vikings defense made Andy Dalton look pretty good last week.
Let's not overthink things. We roll with the better team, which I believe to be the Vikings.
Detroit at New England (-3)
"Look Tom, we need you to step up"

"My name is Bailey Zappe"

"Whatever Brady just do your usual shit that wins games for us okay?" pic.twitter.com/p4wcP07bgz

— Barry (@BarryOnHere) October 3, 2022
Who is Bailey Zappe? Bailey played his first three seasons of college ball at Houston Baptist before moving to Western Kentucky for his senior season. He threw for 5967 yards & 62 touchdowns in the 2021 season, which got him noticed and drafted in the fourth round of the 2022 Draft by the New England Patriots. He was solidly on the third string until Mac Jones got hurt in Week 3 & Brian Hoyer got hurt during the Patriots' Week 4 game with the Packers. Zappe at least looked the part during his first outing, keeping the Patriots competitive in what ended up being an overtime loss. Since it's the Patriots, we have no idea who's going to be quarterback this week, but whoever it is should have a shot against a Lions defense that has yet to stop anybody.
The Lions' offense has been pretty good though, and should have a couple of their weapons back this week. Should be a tight one, but I'll go with the Lions since their offense has shown more consistency so far.
Seattle at New Orleans (-5.5)
Geno Smith leads the NFL in completion percentage, completing 77.3 percent of his passes.

He's 3rd in passer rating (108) behind Tua Tagovaloia (109.9) & Patrick Mahomes (108.4).

Smith and Seahawks come to Dome Sunday to play #Saints.

— Rod Walker (@RodWalkerNola) October 4, 2022
Sure, some of it has to do with the competition he's seen. But nobody expected anything like what we've seen from Geno Smith the first four weeks of the season. We all gave up on Geno after his first few seasons with the Jets didn't result in him becoming one of the best QBs in the league. With the NFL salary structure set up the way it is, quarterbacks are no longer able to slowly grow into the job. You're either amazing right away or doomed to years of backup duty before exiting the sport. Maybe in past generations, guys like Geno, Blake Bortles, E.J. Manuel and other guys that were slow to grow into the QB1 gig would have had a chance. Not today. Too many youngsters in the pipeline, and not enough time for football teams to win before they have to pay their superstar QB too much of their payroll. Smith got lucky that the Seahawks were in a place where they didn't have some young hotshot ready to go. If they did, he'd be sitting behind that guy.
Instead, he's playing against a Saints team also lacking some young hotshot ready to go. Jameis Winston may or may not be ready to come back from injury. Andy Dalton looked fine in London against the Vikings. I think the Saints win, but the Seahawks keep it within the spread.
Miami (-3.5) at NY Jets
Tyreek Hill on why he's a Dolphin and not a Jet right now: "State taxes."

— Adam Beasley (@AdamHBeasley) October 3, 2022
As far as backup quarterbacks go, Teddy Bridgewater is pretty much as good as it gets. Good leader, good person, won't make too many mistakes. Veteran player, but not washed up. While Dolphins fans would rather see Tua Tagovailoa out there playing, most of them likely wish that Miami had made the right decision and put Bridgewater out there for the beginning of their Week 4 game. What's done is done, and the Dolphins have to move forward.
Zach Wilson & the Jets didn't look too hot after three quarters against the Steelers, but made up for that with a fourth quarter comeback where the young QB proved his resilience. I'll take them to keep it within a field goal.
Atlanta at Tampa Bay (-8.5)
My statement on T&G that no one asked for but I feel obligated to share as an expert in the field … plus I'm just over these tired blame-game narratives. #literalleigh pic.twitter.com/Tle60bjARW

— Leigh (@LeighMayock) October 5, 2022
Tom Brady's divorce proceedings will get most of the attention this week, understandably so given his position as the NFL's North Star. Not being an expert on matters of the heart, I defer to my longtime Twitter friend's thoughts on the issue. What could come as an even bigger surprise to people than the Brady story: The Falcons & Buccaneers are tied at 2-2 for first place in the NFC South. People thought the Bucs would be better and the Falcons would be worse, but here we are.
Even though the Bucs came up short against Kansas City, the fact is that there aren't many offenses out there like the Chiefs' that can make defenses look like kids. The Falcons seemed like they were rushing every play against the Browns, and Tampa should be able to fare better against that. Maybe I'm selling the Falcons short here, but I'm expecting a big bounce back effort from the Buccaneers.
Tennessee (-2.5) at Washington
I can't wait to play the Commanders this week. Historically, Carson Wentz loves to throw to #Titans players.

— Taylor S Hurst (@TitansMan97) October 4, 2022
Alarm bells are going off in Washington, which is only natural since they lost by two touchdowns to the Cowboys. Are they really one of the worst teams in the league? Probably, but it's not like it's all that shocking given the state of the organization. It'd be more shocking if they seemed like legit contenders. Carson Wentz doesn't look like the answer, but again, that's not exactly shocking. Sometimes things play out the way you thought they would. Not too often for me, as my record over the past couple of years in this column shows, but it happens sometimes.
The Titans should be able to get another big road win this week and work their way back up the AFC South power rankings. Somebody will win that division and get a playoff slot, it might as well be them.
San Francisco (-6.5) at Carolina
Not to get too far ahead, but preview of next week:

Panthers' Offense:
EPA/Play: 32nd
Success Rate: 31st

49ers' Defense:
EPA/Play: 1st
Success Rate: 1st

Should be a blood bath next week on that side of the ball.

— Akash Anavarathan (@akashanav) October 5, 2022
If you listened to the fanbases of these teams, you would think this game featured two bad quarterbacks. Carolina Panthers fans are probably right about their man, but San Francisco 49ers fans need to take a chill pill about the Jimmy G experience. They need to be as chill as their guy is. Does anybody doubt he'll go to Carolina and take care of business?
Yes, San Francisco is a West Coast team going east. However, Carolina is typically a warmer environment than San Francisco, so this isn't the same thing as the LA Chargers going to Cleveland. I feel fine rolling with the 49ers against a Panthers team that hasn't been able to get much going offensively so far.
Philadelphia (-5) at Arizona
Time for the #manningcast curse again. Jalen Hurts on the broadcast now.

Eagles play the Cardinals this coming Sunday.

— Jess Root (@senorjessroot) October 4, 2022
Looks like the city of Philadelphia will be dealing with the Cardinals all weekend. The local NFL team goes to Arizona, while the baseball team goes to St. Louis for the NL Wild Card round. Should be fun times all around! There are some pretty serious similarities between these teams, as many have made the observation that this season's Eagles remind them of the 2021 Arizona Cardinals…during the first half of the season.
The Eagles are the NFL's last unbeaten team, and I think they'll stay that way after this week. Should be a high-scoring affair and a lot of fun, so it's no wonder that Fox didn't make it their game of the week.
Dallas at LA Rams (-4.5)
Rams play the Cowboys on a short week 👀 pic.twitter.com/FhWbXAbItB

— Master (@MasterTes) October 4, 2022
Dr. Jerry Jones updated us on Dak Prescott's thumb on Tuesday, saying that Dak is not well enough to play just yet. Jones didn't rule out Dak being ready by Sunday, but is there any reason to hurry Dak's recovery process along when Cooper Rush has led the Cowboys to three straight victories? I don't see one. What I do see is a Cowboys pass rush that should give a weak Rams offensive line fits all game long. Don't get it twisted, I still expect Dallas to get it wrong in the end…but it's Week 5. We're just at the beginning of this story.
I've been talking about the Bengals' Super Bowl hangover pretty regularly, but it might be time to make mention of the Rams going through a similar process. Like the Bengals, they sit at 2-2 with questions about their offensive line. Two lackluster showings in prime time hasn't helped their cause. I think they could break Cooper Rush's winning streak, but it should be a pretty close game. Take the Cowboys.
Cincinnati at Baltimore (-3)
We gotta start giving the people of England what they want in these international games…

Ravens vs. Bengals

Forget Lamar vs. Burrow…

They'd go INSANE for Justin Tucker vs. Evan McPherson

— Adam Lefkoe (@AdamLefkoe) October 2, 2022
Sunday was another difficult day for the AFC North. Cleveland & Pittsburgh both had leads that wilted away in the fourth quarter. Baltimore's lead over Buffalo wilted away in the third quarter. As former Cincinnati Bengals Radio Network host Alan Cutler would have said, it was a great day to be a Bengals fan. After an 0-2 start with losses to seemingly inferior teams had Cincinnati fans on the ledge, two straight wins put the Bengals right back in an AFC North mix that seems likely to stay a mix for the rest of the season.
Do Ravens fans need to worry about their team being 2-2? Nah. The losses came to the Bills & Dolphins, two of the best performing teams in the NFL during the first month. It's not like they were dropping games to Mitchell Trubisky & Cooper Rush. The one troubling aspect is the fact that the Ravens had sizeable leads in both games and could easily be sitting at 4-0 right now. You hope they clean it up at some point, and a divisional showdown on SUNDAY NIGHT IS FOOTBALL NIGHT would be an ideal time to do so.
Traditionally, Bengals vs. Ravens is a closely contested game. That hasn't been the case recently, as the last five meetings between the two have been decided by 20 points or more. I don't think the margin gets that high this time, but I do think the Ravens win at home in semi-comfortable fashion in primetime in front of a hyped crowd.
Monday, October 10
Las Vegas at Kansas City (-7)
Since Andy Reid arrived in KC in 2013, Chiefs are 15-3 vs #Raiders. With a win Monday, they would tie Packers (vs Bears) and Patriots (vs Jets) for most wins by 1 team vs another in that span. Chiefs +260 point differential is also the best

— Josh Dubow (@JoshDubowAP) October 5, 2022
It was kind of cute for the month or so where people tried to act like the Chiefs weren't the preeminent favorites to win the Super Bowl. We thought that maybe the offense wouldn't be as explosive just because Tyreek Hill wasn't around anymore. How adorable. One whooping of Tampa Bay later, and we remember that Andy Reid knows how to coach. While the other AFC West teams haven't lived up to their preseason billing, the Chiefs are pretty much where we thought they would be. Except for that weird Colts loss.
One of those teams yet to live up to their billing would be the Raiders. They might have gotten back on track with a good win against Denver last week, but still need to find their chemistry. Josh McDaniels will get it figured out eventually. Maybe. This thing with him being a head coach has to work at some point, right? I see the Chiefs winning by more than ten.
Week 4 Results: 6-8-2
Overall Results: 28-34-3
Cook's 2022 NFL Gambling Picks: Week 13
It's lucky week 13 as Steve Cook's path to a winning record continues! Can Cook keep the streak going with his NFL Week 13 Gambling Picks?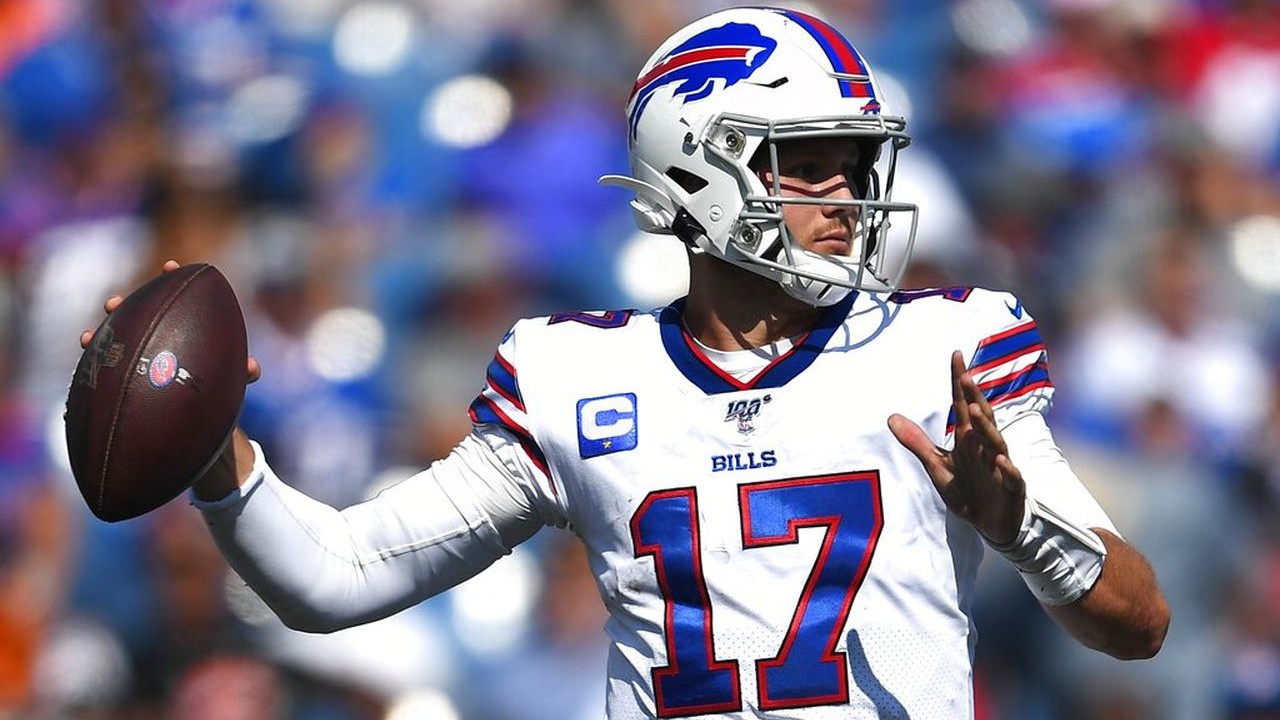 It's lucky week 13 as Steve Cook's path to a winning record continues! Can Cook keep the streak going with his NFL Week 13 Gambling Picks?
Hi, hello and welcome to Week 13 of the National Football League! I'm Steve Cook, and I can't believe it's already December. Time flies when you're having fun, and I think most of us have had a good amount of fun so far this season. There's still plenty to come, and we're at the point where the cream rises to the top and we find out just who is for real around here.
We had another successful week in the picks, continuing our streak of going above .500. Could use a really big week to get the record looking good, and hopefully that'll happen in the following words. Spreads are via Vegas Insider Consensus on Wednesday afternoon and are subject to change.
Thursday, December 1
Buffalo (-4) at New England
Patriots week. #BillsMafia #gobills #bills pic.twitter.com/fvOgujf2pg

— BILLSMAFIA4me (@Billsmafia4me) November 29, 2022
It's one of those rare weeks where the Thursday game doesn't feature two teams still banged up from Sunday. Both the Bills & Patriots played on Thanksgiving, so they'll have the typical rest period to get ready for an AFC East clash. I'm expecting a defensive, low scoring game here, but at the end of the day the choice is between Josh Allen & Mac Jones. I can't see Mac keeping up with the Bills' offense, even if the Patriots have one of the better defenses in the league. I'll take the Bills to keep their position on top of the division, and figure that certain things will happen to knock them ahead of Miami.
Sunday, December 4
Cleveland (-7) vs. Houston
Watson has never had to play a game in front of his accusers — until now. Attorney Tony Buzbee told he'll have a suite at the Browns- Texans game in Houston Sunday and he says ten of the women he represented against Watson have told him they plan to come.https://t.co/siYv32vsUC

— Kalyn Kahler (@kalynkahler) November 29, 2022
There wouldn't be much reason to care about this game if it didn't involve the return of every massage therapist's least favorite customer. The NFL knows how to book these things…it wasn't going to be enough to have Deshaun Watson's comeback game be in some random NFL city, it needed to happen in Houston. Otherwise, nobody's talking about a game featuring the hapless Texans hosting a Browns team that people probably still think are going to make a run here in December.
I don't have much faith in the Browns to do much other than beat the Texans.
Denver at Baltimore (-8.5)
Lamar Jackson is joining the #Broncos.

Jackson, the former #Bears defensive back, cleared waivers and is signing with Denver's practice squad, per source.

Lamar Jackson's new team faces Lamar Jackson and the #Ravens on Sunday.

— Tom Pelissero (@TomPelissero) November 29, 2022
The Ravens have the advantage of having one of the easiest schedules in the history of the NFL at the end of this season. They should be able to coast to an AFC North title and a good seed in the AFC. So far, they haven't exactly taken advantage of that schedule. They barely took care of Carolina, then they found a way to lose to the Jaguars. It's nothing new, as the Ravens have spent most of this season finding ways to lose games they have in control. They should be 9-2 or even better than that, instead they're 7-4 & tied with the Bengals at the top of the AFC North. Tons of missed opportunities for the Ravens here in 2022.
At least we're still wondering if they're frauds or not. We know that the Denver Broncos are frauds. They were a quarterback away after last season, and everybody thought that Russell Wilson would fill that void. He hasn't. One of the most disappointing teams in recent memory. Not only are they worse than we thought they would be, they're so boring to watch that they got the Chiefs flexed out of a Sunday Night Football slot. Imagine how un-entertaining a team has to be that NBC is like "Well, we can't air them against Patrick Mahomes". Amazing.
As much as the Broncos offend me as a fan of entertaining football, I still have to tell you to take them at this number. The Ravens haven't shown the ability to blow teams out, and will let the sorry, no-account Broncos hang around in a low-scoring affair.
Pittsburgh at Atlanta (-1.5)
Najee Harris says Georgia copied Alabama's blueprint and won a "weak a– natty" because Jameson Williams and John Metchie were hurt 😂

This was in response to teammate George Pickens lauding the immense defensive talent he faced from opposing UGA teammates.

(🎥 via @bepryor) pic.twitter.com/8l9KVJTCsd

— Touchdown Alabama (@TDAlabamaMag) November 29, 2022
Due to the ineptitude of the NFC South, the Falcons are still in the playoff picture. The Steelers aren't, but they do have the look of a team headed in the right direction. They also do a good job of stopping the run, as Jonathan Taylor could attest to after that Week 12 game. I like the Steelers here, even if Najee Harris doesn't end up playing. As long as those defense studs are healthy, they have a chance against most teams.
Tennessee at Philadelphia (-5.5)
Physical matchup on Sunday.

Philly's biggest challenge this season? 🤔#FlyEaglesFly pic.twitter.com/onLIND1xeU

— JAKIB Sports (@JAKIBSports) November 29, 2022
Derrick Henry got shut down in Week 12 by the Bengals defense, but I like him to have a strong rebound game against an Eagles defense that's prone to giving up big runs. The Eagles have a high-powered offense, but Tennessee's defense has managed to hold their opponents under 21 points in eight straight games. Something tells me this is going to be a tight one, so I'll take the Titans to keep things close.
Jacksonville (-1.5) at Detroit
Snuggle up! It's International Jaguar Day! 🐆🥰

Ok, you wouldn't actually want to snuggle with a Jaguar; but these two love bugs always enjoy spending time together 💕

Fun facts: Jaguars are the 3rd largest cat in the world, after Lions & Tigers.#internationaljaguarday pic.twitter.com/AK9elu4iph

— Wildlife World Zoo, Aquarium & Safari Park (@ZooWildlife) November 29, 2022
The Jaguars showed some spunk last week against the Ravens, defeating Lamar Jackson & company in dramatic fashion. Now they get a Lions team that has a knack for bring involved in games that end in dramatic fashion, including a narrow loss to the Bills on Thanksgiving. Should be a high-scoring game.
Vegas is showing quite a bit of faith in the Jags here. I know they had the good win last week & Detroit has a knack for losing close games, but I don't mind riding with the home dogg Lions this week. They should be ready to go and well-rested.
Washington (-2.5) at NY Giants
On Oct. 23, the Giants were 6-1, the Commanders were 3-4. Five weeks later, the Giants are 7-4, the Commanders are 7-5.

They meet at MetLife next Sunday. Huge game.

— Dan Duggan (@DDuggan21) November 27, 2022
These two NFC East teams seem headed in opposite directions lately. The Giants got all of the buzz early on but are starting to tail off due to injuries to their offensive line & wide receivers. Meanwhile, Taylor Heinicke is making things interesting in Washington while the defense is holding teams in check. It'll likely be a low-scoring game, but I like the Commanders to keep things rolling while the Giants keep looking for answers.
NY Jets at Minnesota (-3)
*Whispers*….the Vikings have the worst pass defense in the NFL #Jets

— Damien Woody (@damienwoody) November 28, 2022
Do the Jets have a quarterback now? Mike White had himself a day on Sunday against the Bears. If the team can find some consistency on offense, they have a defense that might be able to take this team farther than one would expect. The only issue here? The Minnesota Vikings are a harder out than a Bears team missing Justin Fields.
As good as the Jets defense is, I see them having problems stopping the likes of Justin Jefferson. Dalvin Cook had a weak showing against the Patriots, but I think he gets things back on track this week. The Vikings have struggled against the best teams in the NFL, but I think they get it done this week.
Green Bay (-4.5) at Chicago
The Bears are 3-9. The Packers are 4-8. Why the fuck are nosebleed tickets $260?

— Justin Martin (@MartinJ128718) November 29, 2022
Aaron Rodgers says he's going to play this week after missing the last quarter of the Packers' game with the Eagles due to injury. Most years, this would be considered a good thing. In 2022, it's tough to blame Packers fans if they wonder that the team might be better off letting Jordan Love have a crack at things. Love looked good in that fourth quarter against the Eagles.
The good news for Green Bay? They're playing the Bears, which almost always ends well for them. Lots of questions surround the Bears, most importantly the health status of Justin Fields. Apparently he'll be a game time decision this week. Tough to like the Bears under those circumstances, so I'll do what I usually do and pick the Packers over them.
Seattle (-7.5) at LA Rams
If the Seahawks lose to the Rams I'll be convinced they're playing 4D chess giving all the 3 win teams but Denver an extra win

— Jeromy Krom (@Jkrom34) November 29, 2022
The Seahawks have been struggling a bit lately, losing close games to the Buccaneers & Raiders. This pales in comparison to the struggles the Rams have gone through, as the defending Super Bowl Champions have dropped their last five games & seen whatever playoff hopes they had go up in smoke. They could theoretically win their last six games and finish 9-8, but it seems more likely they'll be trying to avoid setting the record for fewest wins in a season after winning the Super Bowl. The Broncos won six games in 1999, it wasn't all that surprising since John Elway retired after winning his second straight Super Bowl. The Rams' struggles are a bit more surprising.
The Rams' struggles will likely continue this week, though one can make an argument in their favor against a Seahawks team that seems to have hit a wall in recent weeks after over-achieving to start the season. I think Geno Smith leads the Seahawks to victory, but the Rams keep things relatively close.
Miami at San Francisco (-3.5)
It's a real shame like 10% of the country (if that) is going to get to see Dolphins-49ers. But at least we get the Colts in primetime again.

— Adam Beasley (@AdamHBeasley) November 29, 2022
Two of the hottest teams in the NFL will meet up in Santa Clara on Sunday. The Dolphins have won every game that Tua Tagovailoa wasn't injured for and are on a five game winning streak. The 49ers are on a four-game winning streak of their own that coincides with Christian McCaffrey meshing into the offense. The 49er defense has been top-notch, but is going to face one of their toughest tests of the season this week.
I'm not saying the Dolphin offense can't be shut down, I'm just saying we haven't seen it happen yet. If somebody can get it done it's the 49ers. I think this will be a close game though, so I recommend taking the Dolphins as road doggs.
LA Chargers (-1.5) at Las Vegas
Congrats to Patrick: father of Sterling, Patrick III, the Broncos, Raiders and Chargers.

That's a lot of kids!

— Farzin Vousoughian (@Farzin21) November 29, 2022
Both of these teams got much needed victories last week, the Chargers in the last seconds of regulation & the Raiders in overtime. Week 1 saw the Chargers defeat the Raiders by five points, and I wouldn't be surprised if the same thing happened this time around. Justin Herbert should be able to score enough points on the Raiders' defense to keep the Chargers in playoff contention.
Kansas City (-2.5) at Cincinnati
Renee Paquette and Jon Moxley are this week's Rulers of The Jungle! pic.twitter.com/pH3NXMsC8h

— Cincinnati Bengals (@Bengals) November 29, 2022
There's a big difference between the Joe Burrow/Zac Taylor Bengals and the Carson Palmer/Andy Dalton/Marvin Lewis Bengals of the 2000s & 2010s. Elite teams were happy to see those Bengal teams of years past. They knew they could get over on those guys, even if those Bengals showed flashes of brilliance. When the lights were on bright, those Bengals would fade away. Their clutch gene was non-existent. These Bengals have shown more fortitude than their predecessors. They have a knack for beating AFC teams that are supposedly better than them. Ask the Tennessee Titans, who are 0-3 against the Bengals since Joe Burrow showed up. Ask the Kansas City Chiefs, who the Bengals beat to get into the playoffs last season, and who the Bengals beat in the AFC Championship Game. The Chiefs were favored to win both of those games, and had a multiple touchdown lead in each game, but didn't get the job done either time. The Bengals rose to the occasion and sent the Chiefs home without reason to chop tomahawks.
So we've got another week featuring an alleged "revenge" game that isn't really one but we act like it is so we have something to talk about. Kansas City will have to do a lot more than win in Week 13 against Cincinnati to even the score here. Can they do it this week? I don't see why not. As hot as the Bengals have been lately, the Chiefs just keep doing their thing and are still the team to beat in the AFC.
Indianapolis at Dallas (-10.5)
PROGRAM ALERT: Undisputed is pre-empted by World Cup the rest of this week. But we return next Monday in time to react to Colts at Cowboys on Sunday night. Cowboys should beat Matt Ryan and the Colts fairly easily.

— Skip Bayless (@RealSkipBayless) November 29, 2022
The Colts have shown more fire lately, but Jeff Saturday is finding out that this whole head coaching thing is a lot harder than it looks when you're a pundit on TV talking about how dumb all the coaches are. You think you know all of the ins & outs of clock management, then you're trying to do it yourself & failing miserably.
Sunday Night will be Football Night, and the Cowboys actually defied the odds and haven't gone into the tank yet. There's still time for that, but it won't be this week. The Cowboys have a better offense & defense, and should handle anything Indy throws at them.
New Orleans at Tampa Bay (-3.5)
"Don't miss next week's big game for the NFC South between the Saints and the Tampa Bay Buccaneers."- ESPN Reporter

— CHAMPA BAY (@bucsnationx21) November 29, 2022
It's Andy Dalton vs. Tom Brady in a prime time game. Is an explanation required? Take the Buccaneers.
Week 12 Results: 8-7-1
Overall Results: 86-89-6
Down The Wire: NFL No Cap Recap Week 12
Tom and Dave are back, with no cap, to break down all the action from week 12 in the NFL.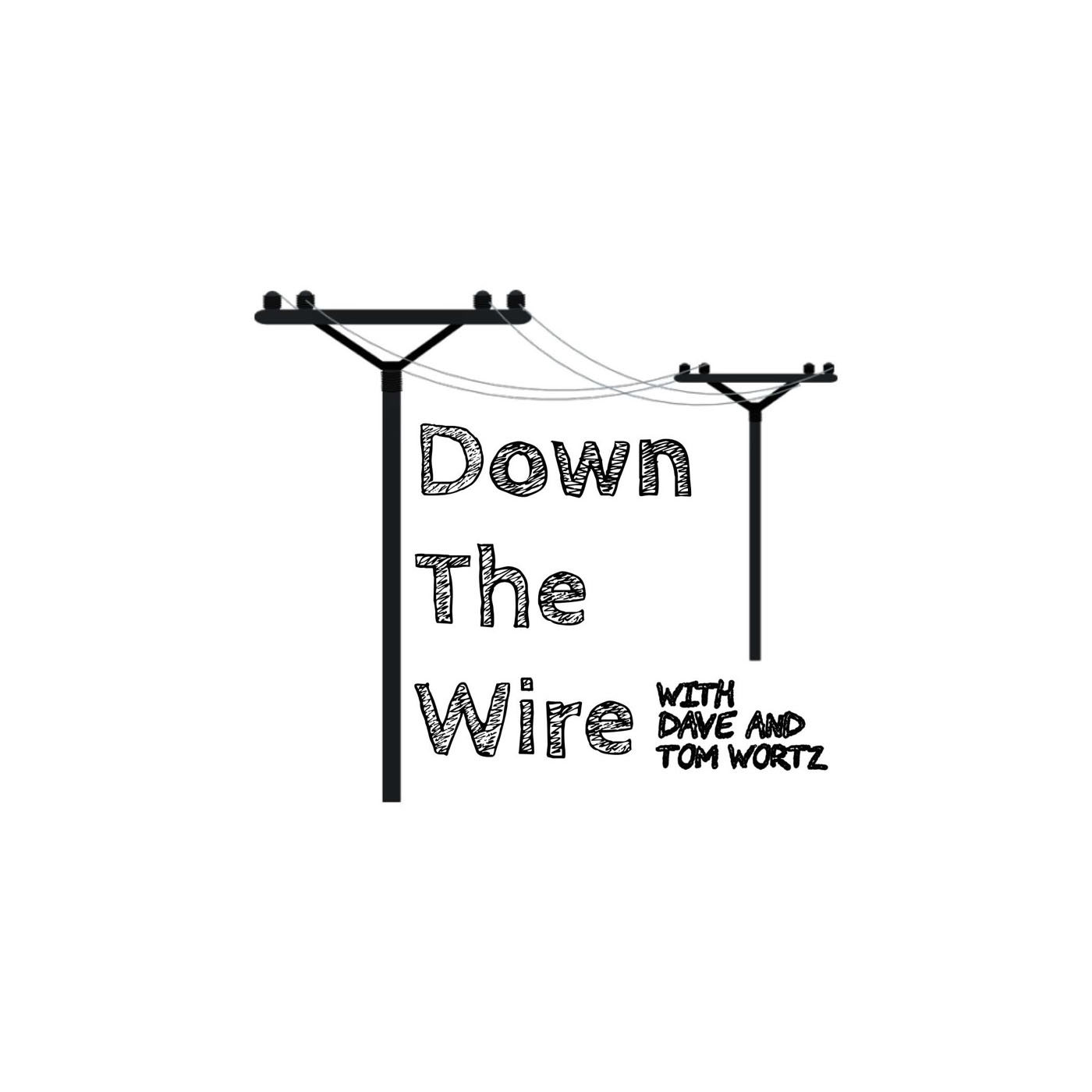 Tom and Dave are back, with no cap, to break down all the action from week 12 in the NFL.
Powered by RedCircle
About the Chairshot Radio Network
Created in 2017, the Chairshot Radio Network presents you with the best in wrestling and wrestling crossover podcasts, including POD is WAR, Women's Wrestling Talk, The #Miranda Show, Badlands' Wrestling Mount Rushmores, The Outsider's Edge, DWI Podcast, Bandwagon Nerds, the Greg DeMarco Show, 3 Man Weave, Five Rounds, Turnbuckle Talk, The Reaction and more! You can find these great shows each week at theChairshot.com and through our distribution partners, including podcasting's most popular platforms.
---
The Chairshot Radio Network


Your home for the hardest hitting podcasts and radio shows!
Listen on your favorite platform!
iTunes  |  iHeart Radio  |  Google Play  |  Spotify
Listen, like, subscribe, and share, and share!