New Force Order – A Star Wars Podcast: Not The Father
A loaded New Force Order looks at Han Solo's supposed father showing up in the comics, politics (of Andor) and more!
A loaded New Force Order looks at Han Solo's supposed father showing up in the comics, politics (of Andor) and more!
Powered by RedCircle
Han Solo's father shows up in he comics–or is he? Mark Hamill comic book for free? Behind the scenes on the Kenobi show. Bad Batch in limbo? How many lightsaber types are there? Will the maker be in Mando? Gender politics in Andor? All this and more on this weeks nFo episode! As usual email us at newforceorder@yahoo.com.
About the New Force Order
A Star Wars Podcast by the fans and for the fans. GGP, Doc and Spiro deliver a in-depth weekly news and review show on all stars wars related content.
About the Chairshot Radio Network
Launched in 2017, the Chairshot Radio Network presents you with the best in sports, entertainment, and sports entertainment. Wrestling and wrestling crossover podcasts + the most interesting content + the most engaging hosts = the most entertaining podcasts you'll find!
Featuring shows such as Bandwagon Nerds (entertainment & popular culture), The DWI Podcast (Drunk Wrestling Intellect), The Greg DeMarco Show (wrestling), The #Miranda Show (wrestling and entertainment), Chairshot Radio Hockey Talk, Patrick O'Dowd's Chairshot Radio 5×5 (pop culture), PC Tunney's Chairshot Bets (Sports), Down The Wire (Sports), Lucha Central Weekly (wrestling & lucha libre), Talk The Keki (Anime), The Mindless Wrestling Podcast, and more!
---
The Chairshot Radio Network


Your home for the hardest hitting podcasts and radio shows!
Listen on your favorite platform!
iTunes  |  iHeart Radio  |  Google Play  |  Spotify
Listen, like, subscribe, and share!
---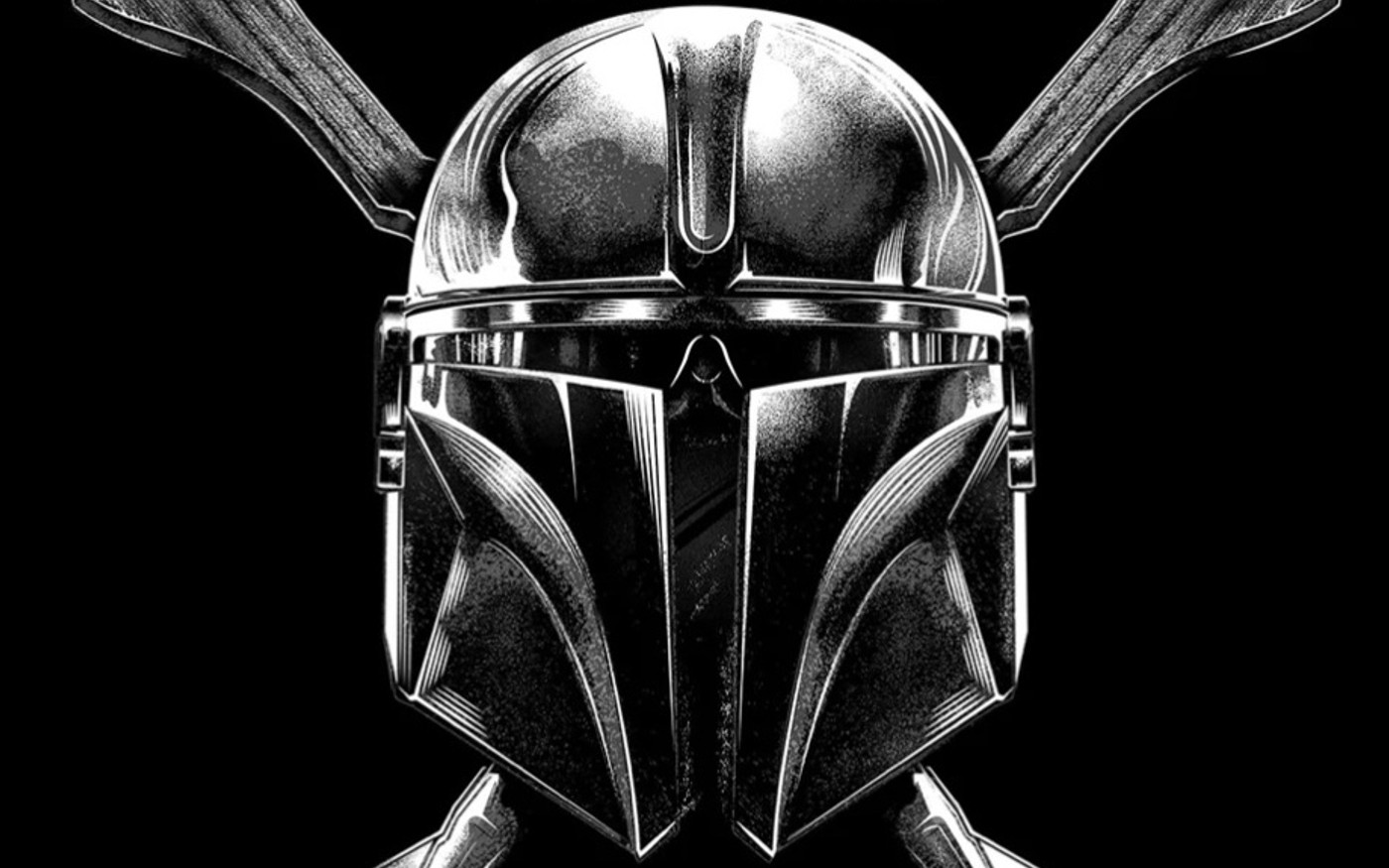 Andrew's Judgmental Album Reviews: Fall Out Boy – So Much (For) Stardust (2023)
The JAR decides to tackle the newest album from early 00s Emo veterans Fall Out Boy! Do the emotions resonate or fall flat?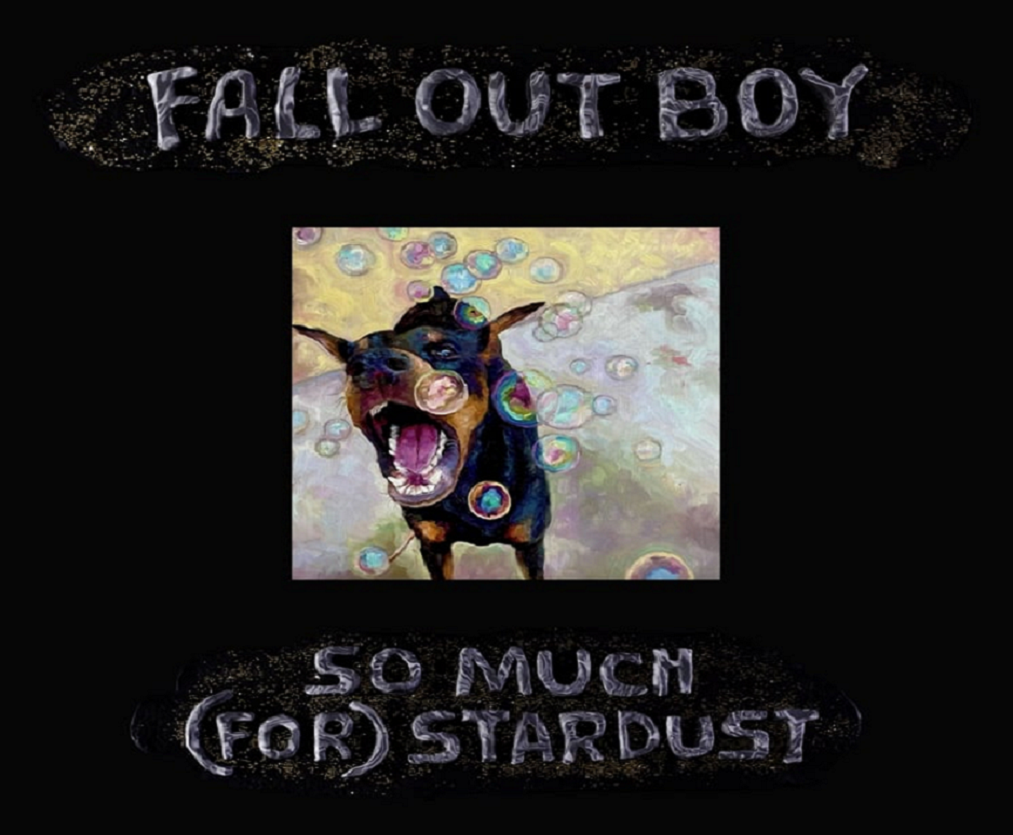 Fall Out Boy has been around over 20 years – yes I started things off that way so myself and fellow Millennials can feel even older than we already do. They were definitely a little more in that Emo/Punk vein with very early music, leaked over into more pop oriented Emo and now they're really just the theme song of Hot Topic and girls with brightly dyed hair. That's not to discredit them though, Limp Bizkit has a demographic, so do Fall Out Boy.
When it comes to my personal enjoyment, admittedly, they've grown on me over the years. I went from begrudgingly enjoying a few songs, to really enjoying Save Rock and Roll (2013) and a bunch of their more recent stuff. So I don't know if its the direction in which their sound evolved, me getting old and nostalgic or the early signs of a stroke. Either way, this should be a pretty good album, so I'm looking forward to this listen.
Fall Out Boy is: Patrick Stump (Vocals, Keyboards & Guitar), Pete Wentz (Bass & Backing Vocals), Andy Hurley (Drums & Percussion), Joe Trohman (Lead Guitar & Back Vocals)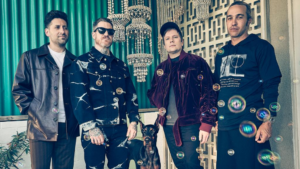 Artist: Fall Out Boy
Album: So Much (For) Stardust (2023)
Label: Fueled by Ramen
Total Track Time: 44:20
Love From the Other Side was the lead single for the album, and it definitely has a very similar sound to things like The Phoenix or Uma Thurman. It's got a weird little danceable melody, dark yet vaguely introspective lyrics and some solid heavy ambiance during breakdowns and interludes. The one line also speaks to me like an old Facebook status update; "I'll never go, I just want to be invited, oh" – the song generally seems to be about the rat race of life, a touch on the pandemic but mostly this oddly dark dance tune about things melting down. Heartbreak Feels So Good starts off with some synth and sounds like it was dragged right out of the 80s. Lyrically it frames this feeling of spending time with someone and enjoying the journey and then reveling in the catharsis of heartbreak from all of the memories. Musically the arrangement is more uptempo and dance driven, so its like dancing through the pain; and its an interesting concept. Hold Me Like a Grudge is a song I really enjoy based purely off the title. Musically it still has like nearly a Foreigner mixed with The Strokes kind of vibe. But the hook is pretty fantastic; "(You put the "fun" into dysfunction), Hold me, hold me like a grudge, The world is always spinning, and I can't keep up, whoa, Faster and faster, can't do it on my own, Part-time soulmate, full-time problem, yeah, So hold me like a grudge". I can't tell if this is a toxic relationship or just a specific kink of a song, but its groovy and I dig it.
Fake Out starts out very radio single friendly, but eventually finds its rhythm as being this depressing pop song, ala Barenaked Ladies, where its oddly positive sadness. I can't quite tell if the relationship failed or never manifested because they were too in their head about things going bad. The line about no plans made, no plans broken; is very poignant. Heaven, Iowa is a gorgeous rock ballad. I also like how the line is 'scar-crossed lovers' instead of  star-crossed. It adds a unique layer of pain and darkness to an already soaring chorus. So Good Right Now opens with a little Thurston Harris homage since the Little Bitty Pretty One is very obvious here. And it sticks around through verses breaks and gives the whole song this 50s kind of vibe. That also kind of explains the rather straight forward and lack of nuance to the lyrics really. Just feeling good right now, until things crash and burn, but just enjoy it now. The Pink Seashell (feat Ethan Hawke) this little filler song uses his line from Reality Bites as an analogy for life. Definitely seems to fit the general vibe of the album since a lot of the songs have been about making the best of the hand your dealt in life.
I Am My Own Muse starts off with a John Williams style orchestra, and then we get the breakdown as the lyrics kick in. This could be pandemic related or honestly, just a series of unfortunate events that ruins an entire year; "Smash all the guitars 'til we see all the stars, Oh, got to throw this year away, We got to throw this year away like, A bad luck charm". Flu Game is not about Michael Jordan apparently. Its more of a song about faking being okay after your dreams of a world for two come disappear. There's also a little wordplay line that I enjoy; "I can't stop, can't stop 'til we catch all your ears, though, Somewhere between Mike Tyson and Van Gogh". Its a fine song, a little forgettable (ironically), but not bad. Baby Annihilation another spoken word filler song. Continues this nihilistic mindset and fits well enough in the album.
The Kintsugi Kid (Ten Years) is a pretty interesting song about alcoholism, or at least I'm fairly sure it is. Apparently it was a chemical haze for 10 years, and this is an interesting rock song about coming out of the other side, reflected more in the musical arrangement since the lyrics are focusing more on the journey. What a Time To Be Alive has a very big Disco/Soul groove and reminds me of September by Earth, Wind & Fire. I also really enjoy the line 'everything is lit, except my serotonin'. Maybe its just my general headspace lately, but these dark lyrics with the quirky upbeat music seems to speak to me a bit. So Much (For) Stardust seems to be a song about being hard stuck in negativity. Not having the strength to pull yourself out of the bleak events and pain, being stretched thin, and just recounting how things used to be. It definitely ends the album in a darker palette which helps to remind us they still definitely have Emo tendencies; but musically the arrangements evolved to not sounding like Hot Topic chaff.
Now let me start off by saying, I did enjoy this album quite a bit. Not as much as Save Rock and Roll, mainly because they added a few weird elements. Spoken word tracks didn't feel out of place, but they are definitely filler and there were a few songs that just hit me in a very generic way. Even if I did enjoy most of the lyrics and how they painted story of the song, I can't overlook the redundancy in some topics. Its not really a negative for an Emo band to utilize negative emotions, so I can't really take too many points off, just a personal small gripe.
Either way, the lyrics have a mature understanding nature to them, the music is a little more eclectic than some may expect; but its not often I get to make Thurston Harris or Earth, Wind & Fire references. So I enjoyed the sonic buffet sampling, and its a good album. Just shy of being on my higher rated albums purely because of some of the forgettable radio songs.
Final Judgment: 7.85/10
Bandwagon Nerds #175: Affleck is DC Done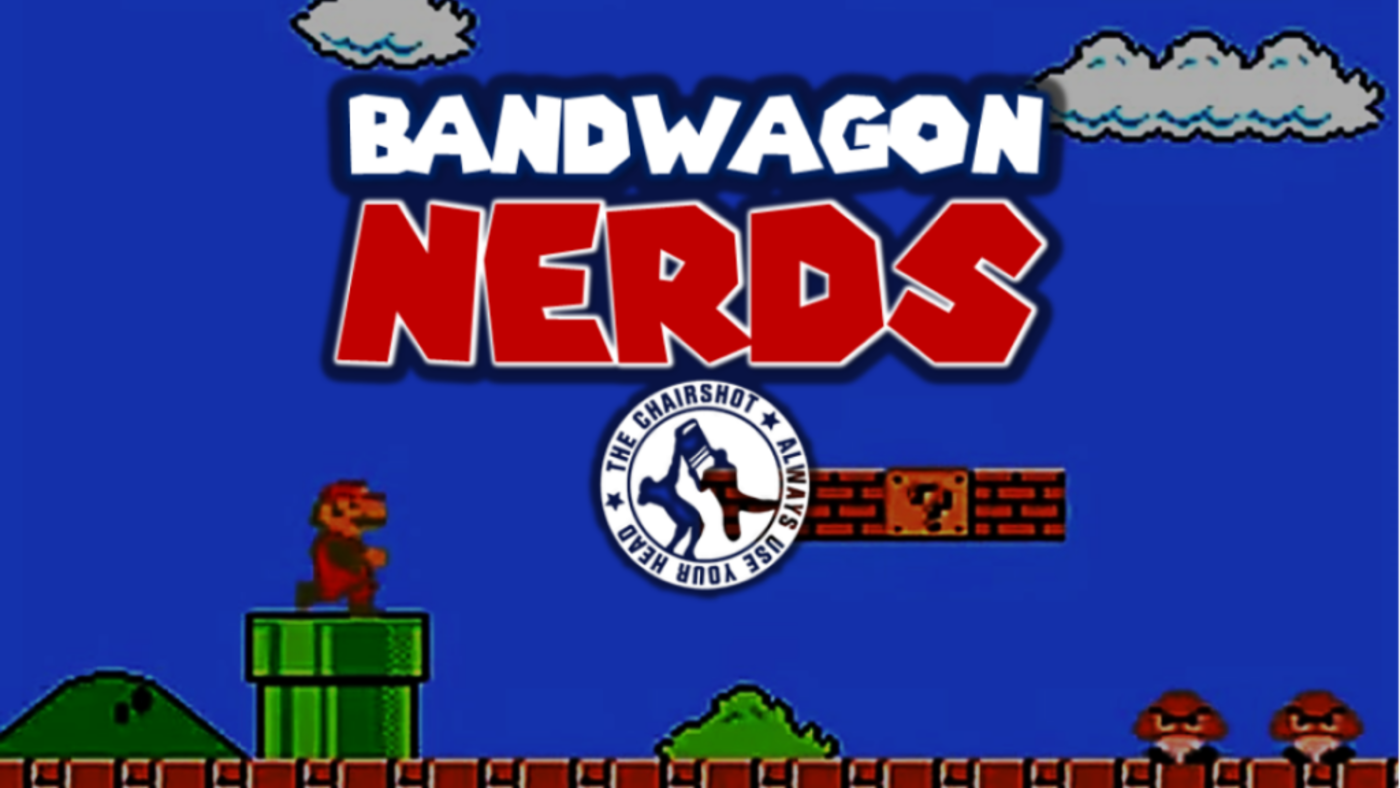 On this week's Bandwagon, Patrick, Tunney and Dave continue their coverage of The Mandalorian.  Why do the nerds think this episode may have been the best of season three so far?  Plus, the guys discuss tons of news around the Nerdosphere including the Oscars, The Last of Us and it's dynamic first season and why Ben Affleck says he is done with DC movies!
@WrestlngRealist

@AttitudeAgg
@itsReyCash
@PCTunney
@ViolentAesop
@therealcplatt
@ChairshotMedia
About Bandwagon Nerds
Join Patrick O'Dowd, David Ungar, PC Tunney and Rey Cash as they keep everyone up on all things nerd, and maybe add some new nerds along the way. It's the Bandwagon Nerds Podcast!
About the Chairshot Radio Network
Created in 2017, the Chairshot Radio Network presents you with the best in wrestling and wrestling crossover podcasts, including POD is WAR, Women's Wrestling Talk, The #Miranda Show, Badlands' Wrestling Mount Rushmores, The Outsider's Edge, DWI Podcast, Bandwagon Nerds, the Greg DeMarco Show, 3 Man Weave, Five Rounds, Turnbuckle Talk, Suwama's Station, The Reaction and more! You can find these great shows each week at theChairshot.com and through our distribution partners, including podcasting's most popular platforms.
---
The Chairshot Radio Network
Your home for the hardest hitting podcasts and radio shows!
Listen on your favorite platform!
iTunes  |  iHeart Radio  |  Google Play  |  Spotify
Listen, like, subscribe, and share!
---