Cook's 2022 NFL Gambling Picks: Week 11
Can Steve Cook follow-up his 7-7 week with a winning record? Find out inside with Cook's NFL Week 11 gambling picks!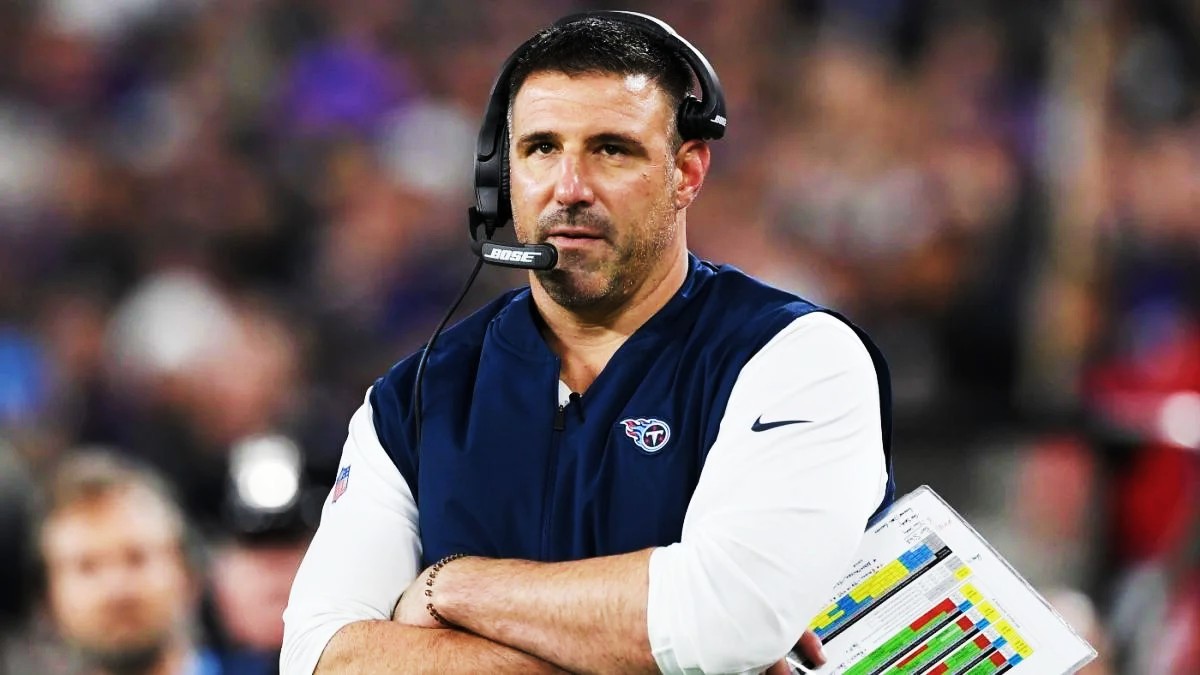 Can Steve Cook follow-up his 7-7 week with a winning record? Find out inside with Cook's NFL Week 11 gambling picks!
Hi, hello and welcome to Week 11 of the National Football League! I'm Steve Cook, and we've reached the part of the NFL season that separates the wheat from the chaff. The cream is beginning to rise to the top. We're just past hallway through the season, and things are getting real good.
I wouldn't say the picks were "real good" last week, but we had another week without a losing record. Let's see if we can extend that streak. Lines are via Vegas Insider Consensus as of Wednesday night.
Thursday, November 17
Tennessee at Green Bay (-3)
The Titans are 30th in net yards per drive but 17th in net points per drive.

The Packers are 12th in net yards per drive and 28th in net scoring per drive.

Neither of those make any damn sense.

— Peter Bukowski (@Peter_Bukowski) November 15, 2022
The Titans just keep rolling along, having won six of their last seven games to establish themselves as the team to beat in the AFC South. People don't really notice them, which is why they're the road doggs against a Packers team that's always in the news for some reason or another. This week it's for something good, as the Packers came back from a two touchdown deficit to beat the Cowboys. If nobody else has earned the trust of Aaron Rodgers, Christian Watson might have with his three touchdown day.
(Last week I mentioned that I had drafted a Green Bay WR in the rookie draft of my Dynasty league. No, I didn't have Watson in the lineup.)
We might actually have a good Amazon Prime game on our hands here. Been awhile since we could say that. I'm thinking it's going to be a close one, so I'll roll with the Titans.
Sunday, November 20
LA Rams at New Orleans (-3.5)
Live look at Cooper Kupp managers pic.twitter.com/Wo8rTN7u8p

— Yahoo Fantasy Sports (@YahooFantasy) November 15, 2022
Two teams that had a memorable playoff meeting not that long ago are stumbling, bumbling & fumbling their way into this matchup. The Saints have lost four out of five games, including a defeat in Pittsburgh last week. The Rams aren't doing much better, suffering a rare defeat at the hands of the Cardinals without the services of Matthew Stafford. Stafford was out due to a concussion, and we don't know yet if he'll be back this week or not. If not, John Wolford doesn't seem to be the proper answer for a Rams offense that's now lost Cooper Kupp for the rest of the season.
As tough as things have been for the Saints, I'm liking them this week against a Rams team that's missing its top WR, still missing some linemen and possibly still missing its QB.
Cleveland at Buffalo (-7.5)
Sunday's Browns / Bills game may be played in a LOT OF SNOW. ❄️ Talking feet. Not inches here. Stay tuned.

— Jason Nicholas (@JasonNweather) November 15, 2022
The Bills are coming off of a loss in what I'd say was the best game so far this NFL season. Some amazing ups & downs in the last few minutes of regulation & overtime ended up with the Bills suffering a three-point loss to the Vikings in Buffalo. All of a sudden, the Bills have lost two straight and sit at third place in the AFC East. They look somewhat vulnerable, but do they look vulnerable enough to pick a Browns team coming off of a tough loss in Miami?
Not to win. I think the Bills at least get back in the win column this week. However, with all the snow being forecast I think we're going to see a low-scoring game here. I'll take the Browns with this kind of a number next to them.
Philadelphia (-6.5) at Indianapolis
Colts vs Eagles coming the week after their first loss of the year: pic.twitter.com/VmjzVrCAe1

— Barstool Indy (@barstoolindy) November 15, 2022
Jeff Saturday is now 1-0 as an NFL head coach, a fact which has all the Jim Irsay fanboys who were awful quiet leading into the Raiders game beating their chests and telling everybody else that they were wrong. I mean, we could wait a few weeks before making any sweeping judgments of the merits of a hire, but what's the fun in that? I was willing to give it a chance myself, but the over the top praise of Coach Sat after one game against a piss-poor football team is a bit much. A game against the 8-1 Eagles will present more of a challenge.
That's right, the Eagles actually lost a game. At home. To the Washington Football Commanders. This is why we don't announce that teams are going undefeated. Too many crazy things happen in this league to be certain that a team will never taste defeat. The Eagles slipped up and looked ahead toward…well, I'm not sure what they looked ahead toward, but they likely won't make that mistake two weeks in a row.
I think the Eagles win, but I'm liking the Colts to keep things close. If nothing else, Saturday has brought some life into the clubhouse, and is even starting the right quarterback. Not every aspect of coaching football is equivalent to rocket science, even if coaches put more time in at the office than rocket scientists do.
Washington (-3.5) at Houston
The Commanders woke up 5-5 and a half-game out of a playoff spot.

Softest portion of their schedule coming up: Games against the Texans and Falcons. Then they play two straight against the good but beatable Giants. Very plausible they could go 3-1 and be 8-6 w/ three to play.

— Grant Paulsen (@granthpaulsen) November 15, 2022
The Commanders are coming off of their biggest win of the season and heading to Houston to face a Texans team that's on a four-game losing streak and more concerned with draft positioning than anything else right now. Winning the NFC seems unlikely at this point, but a wild card slot is in play for the Commanders, who have become a more effective team since Taylor Heinicke filled in for the injured Carson Wentz.
Something tells me there's a bump in the road this week. The Texans have played teams close in most of their losses in spite of their relative lack of talent. They'll be ready to play. Meanwhile, Carson Wentz is coming off the IR just in time to set up one of those fun quarterback controversies. One might think it isn't a controversy, but they are paying Wentz a lot of money.
NY Jets at New England (-3.5)
Both the Jets/Patriots are coming off of a bye and facing each other this week. This should be a GREAT game to watch

— Damien Woody (@damienwoody) November 14, 2022
These teams met back in Week 8, and the Patriots defeated the Jets by 5 points in East Rutherford. Three weeks later, the AFC East rivals take things to Foxborough. As we discussed back in Week 8, the Patriots have had the Jets' number during the 21st century. They've won thirteen straight games in this series. The Jets haven't won in Gillette Stadium since 2011. One would think the Jets would get the upper hand in this series at some point.
It won't be now. I'll stick with the Patriots and recent history.
Detroit at NY Giants (-3)
This is wild.

The Lions either have had, or will have, the top announce crew in 4 of 6 weeks (Romo/Nantz for Lions Cowboys in Week 6 and Thanksgiving and now Olson/Burkhardt for Lions/Pack now Lions/Giants).

Would not have predicted that. https://t.co/f87hmqBxsl

— Scott Warheit (@swarheit) November 15, 2022
People keep wanting the Lions to be a thing. They were just adorable on the Hardd Knocks show and tend to be involved in high scoring games. They also give us flashes of hope from time to time, like when they won in Chicago last week. They sit at 3-6, and theoretically could still make a push towards the playoffs. Meanwhile, the Giants keep winning games and we keep ignoring them. As long as Saquon Barkley stays healthy, it feels like the Giants have a chance against almost anybody, even the juggernaut that is the Detroit Lions.
Even though I like the Giants more and expect them to win this game, I also expect the Lions to get within a point or two.
Carolina at Baltimore (-13)
The Ravens are 12-point favorites over the Panthers, per @CaesarsSports. This is the biggest point spread in Week 11.

Lamar Jackson is 12-0 in the regular season when being a double-digit favorite, throwing 27 TDs and 6 interceptions.

— Jamison Hensley (@jamisonhensley) November 15, 2022
The Ravens are fresh off of a bye week and have the following dates to look forward to the rest of the season:
-vs. Carolina
-at Jacksonville
-vs. Denver
-at Pittsburgh
-at Cleveland
-vs. Atlanta
-vs. Pittsburgh
-at Cincinnati
The next team on Baltimore's schedule that currently has a winning record is the 5-4 Bengals. The Ravens look to be in pretty good shape to make a big run and be one of the top seeds in the AFC heading into the playoffs. As for the Panthers…well, they did beat the Falcons, but I don't like their chances too much here. It's a ton of points, but I think the Ravens' defense will have more luck against Baker Mayfield than the Falcons did against P.J. Walker & company.
Chicago at Atlanta (-3)
This absolutely ridiculous… $100 just to get in the door for the Falcons, Bears??? Arthur Blank should be dragged in the streets pic.twitter.com/Rt74Zvdnmj

— SportsTalkATL Alex (@GeauxSportsTalk) November 11, 2022
Gonna be a ton of running in this game, as that's what both offenses know how to do. Neither defense has proven very effective, so expect a high-scoring game. Expect a close game too, both of these teams specialize in those. We'll take the Bears as road doggs.
Las Vegas at Denver (-2.5)
The Broncos and Raiders are playing each other next week.

The NFL must step in and stop this. It's going to set football back 271 years.

— Matt Verderame (@MattVerderame) November 14, 2022
It's tough to have much optimism for either of these teams going forward. The Raiders have been pretty awful while the Broncos have been the dangerous combination of bad & boring. At least we don't have to see them all over the national TV games anymore. Broncos should be able to beat a bad team in Denver. Russell Wilson might get to do his "Let's Ride" catchphrase.
Dallas (-1.5) at Minnesota
I need to hear a logical reason for the 8-1 Vikings being home dogs to Cowboys who just shit their pants on primetime.

But the logical reason does not exist.

— ben its KIRKO SZN (@bstoff350) November 15, 2022
Nobody should be surprised that a one-loss Viking team isn't favored at home against a team that just lost in Green Bay in embarrassing fashion. People want the Dallas Cowboys to be successful, as the Cowboys have tens of millions of fans that obsess over their every move, click on articles & watch TV shows incessantly. The Cowboys being good is good for business. The Minnesota Vikings? Eh, there are Viking fans out there, but nowhere near the numbers of the Cowboys, Packers, Bears or other NFC rivals. Add in the fact that the Vikings lost four Super Bowls and haven't advanced past the NFC Championship since 1976, and it's easy to come to the conlusion that the Vikings are going to fade away when it really counts.
You know who else fades away when it really counts? Since 1995, the Dallas Cowboys. I said last week that a loss to the Packers, should it happen, would be a sign of things to come. Here we go. Kirk Cousins might have a poor record against Dallas, but most of those games were with the Washington franchise. Take the Vikings.
Cincinnati (-3.5) at Pittsburgh
The @Bengals vs. @steelers this Sunday will feature some awesome unis 🔥 pic.twitter.com/EKLiPf1Hrv

— CBS Sports (@CBSSports) November 16, 2022
The Bengals don't have a good track record against the Steelers. The Bengals don't have a good track record in Pittsburgh. The Bengals don't have a good track record after bye weeks. None of this has me feeling particularly optimistic. Gonna take the Steelers and dem points.
On the bright side, the uniform matchup will be pretty epic, with the Bengals going all-white & the Steelers going all-black. I'd say it would have been even better in prime time, but Pittsburgh will be almost dark by 4:25 PM anyway.
Kansas City (-5.5) at LA Chargers
A #Chargers nugget for Sunday:

Khalil Mack will look to extend his sacks streak against the Chiefs to seven straight games.

He's had at least half a sack in his past six games against KC. pic.twitter.com/0NK6SFE4uP

— Eric Smith (@Eric_L_Smith) November 15, 2022
The Chargers looked like they were going to take care of business on last week's SNF telecast, but their offense just couldn't get anything done. Meanwhile, Patrick Mahomes threw for four touchdowns like he does seemingly every week. It's easy to jump to the conclusion that the Chiefs will do their usual thing and get the win here.
But…these Chiefs/Chargers games have a tendency to be close. LA almost beat KC back in Week 2 on the Amazon premiere, but Mahomes led the Chiefs to victory late. I'm expecting another game like that, and I'll take the Chargers with those kind of odds at home.
Monday, November 21
San Francisco (-8.5) vs. Arizona
Warzone 2.0 publicly releases tomorrow

Cardinals are 8 point dogs against the 49ers for MNF 👀 pic.twitter.com/c15GN3kvS4

— DraftKings Sportsbook (@DKSportsbook) November 15, 2022
We have one last international game this season, with this Monday night matchup taking place in Mexico City. It's the NFL's first trek south of the border since 2019, and the fans there will get to see a game with all sorts of ramifications concerning the NFC West. The 49ers are just a half-game behind the Seahawks and would get level with them with a win here, while the Cardinals are two games back and would keep themselves in the conversation.
The health of Arizona's quarterbacks will be key here. Both Kyler Murray & Colt McCoy are fighting injuries. Arizona media is trying to tell me that the Cardinals are better off with McCoy playing than Murray, which isn't great considering how much the Cardinals are paying Murray and the fact that it's Colt McCoy. Either way, I sense the 49ers will answer the call of duty on Monday night.
Week 10 Results: 7-7
Overall Results: 71-76-4
Down The Wire: No Cap Recap NFL Conference Championship
Tom and Dave are back, with no cap, to give you their thoughts on an exciting NFL Championship Sunday!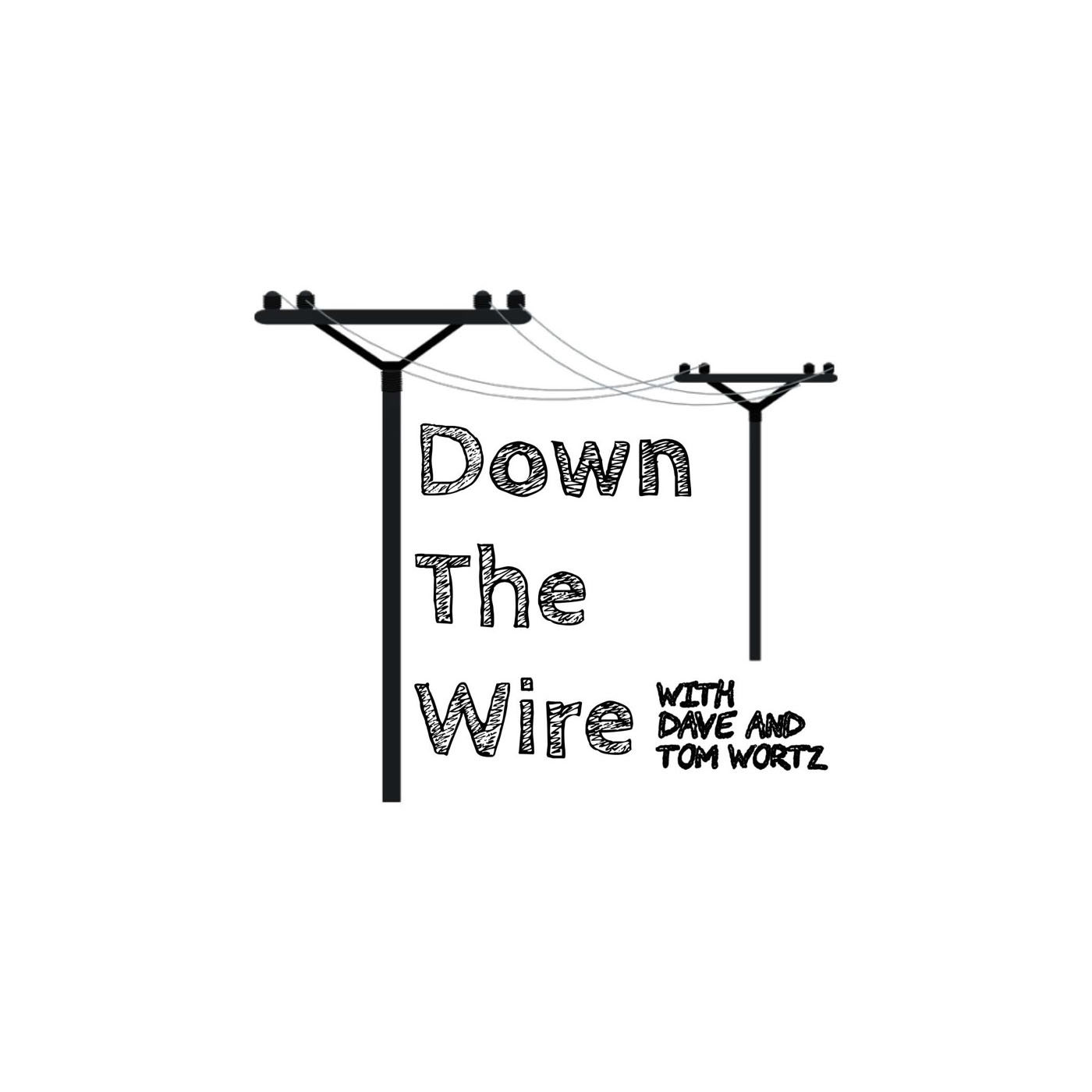 Tom and Dave are back, with no cap, to give you their thoughts on an exciting NFL Championship Sunday!

Powered by RedCircle
About the Chairshot Radio Network
Created in 2017, the Chairshot Radio Network presents you with the best in wrestling and wrestling crossover podcasts, including POD is WAR, Women's Wrestling Talk, The #Miranda Show, Badlands' Wrestling Mount Rushmores, The Outsider's Edge, DWI Podcast, Bandwagon Nerds, the Greg DeMarco Show, 3 Man Weave, Five Rounds, Turnbuckle Talk, The Reaction and more! You can find these great shows each week at theChairshot.com and through our distribution partners, including podcasting's most popular platforms.
---
The Chairshot Radio Network


Your home for the hardest hitting podcasts and radio shows!
Listen on your favorite platform!
iTunes  |  iHeart Radio  |  Google Play  |  Spotify
Listen, like, subscribe, and share, and share!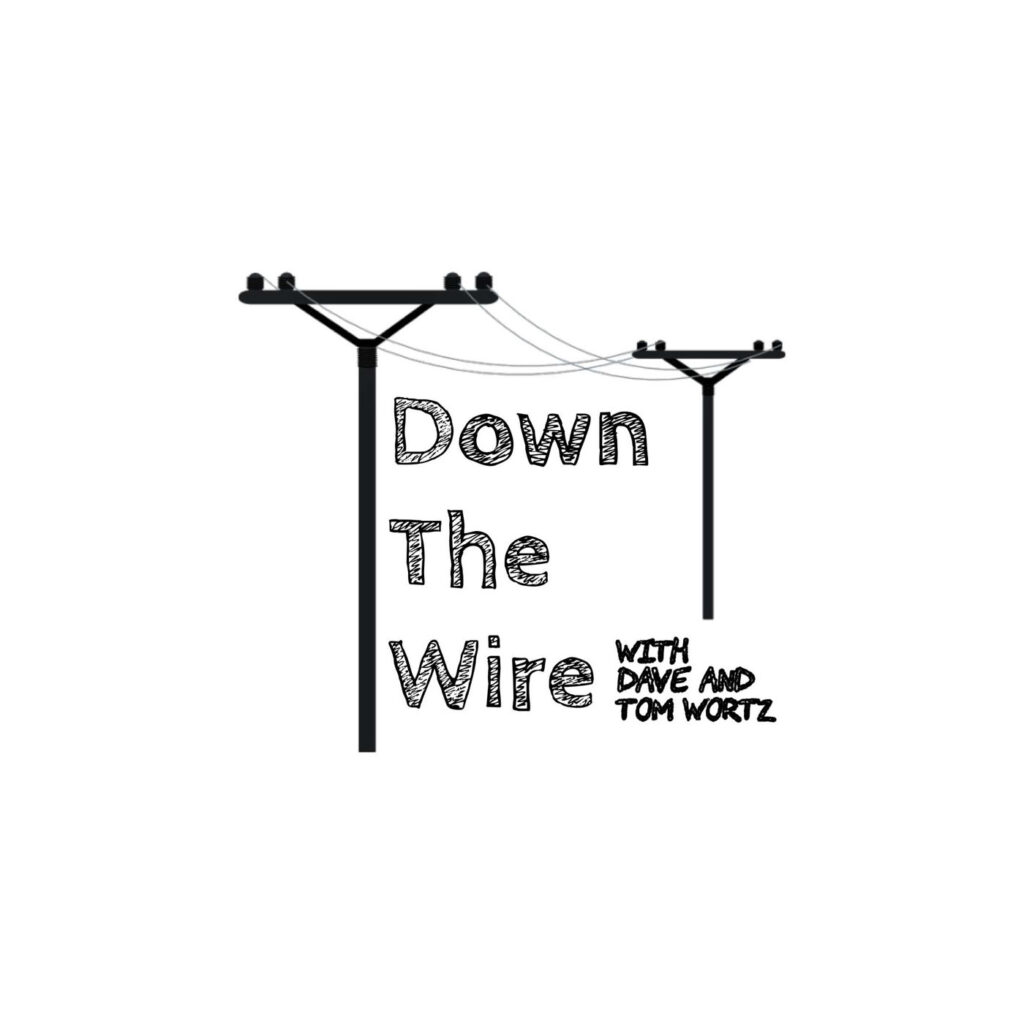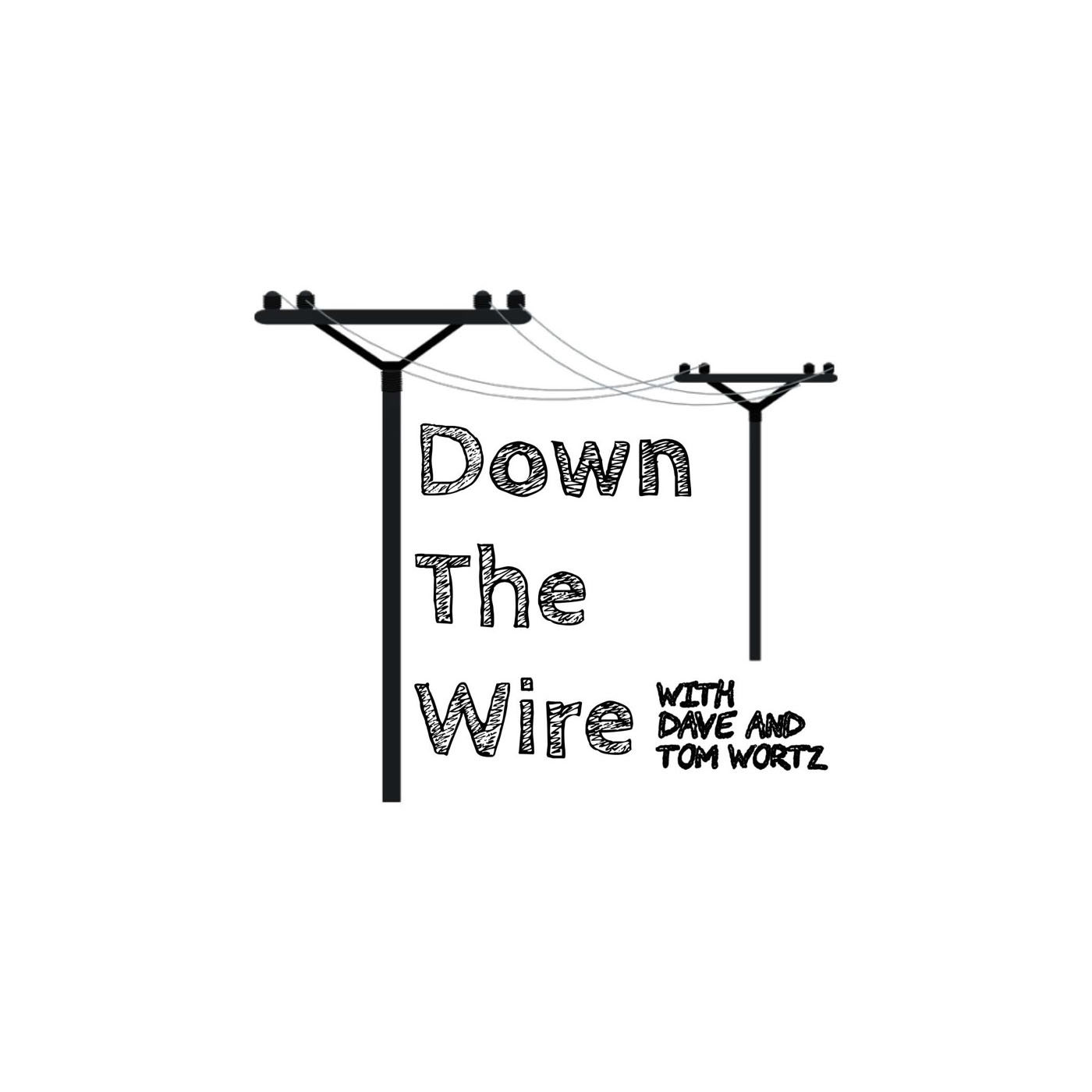 Cook's 2022 NFL Gambling Picks: Championship Weekend
This Sunday, two teams will advance to the NFL Super Bowl! Who will they be? Steve Cook brings his 6-2 playoff record to Championship Weekend!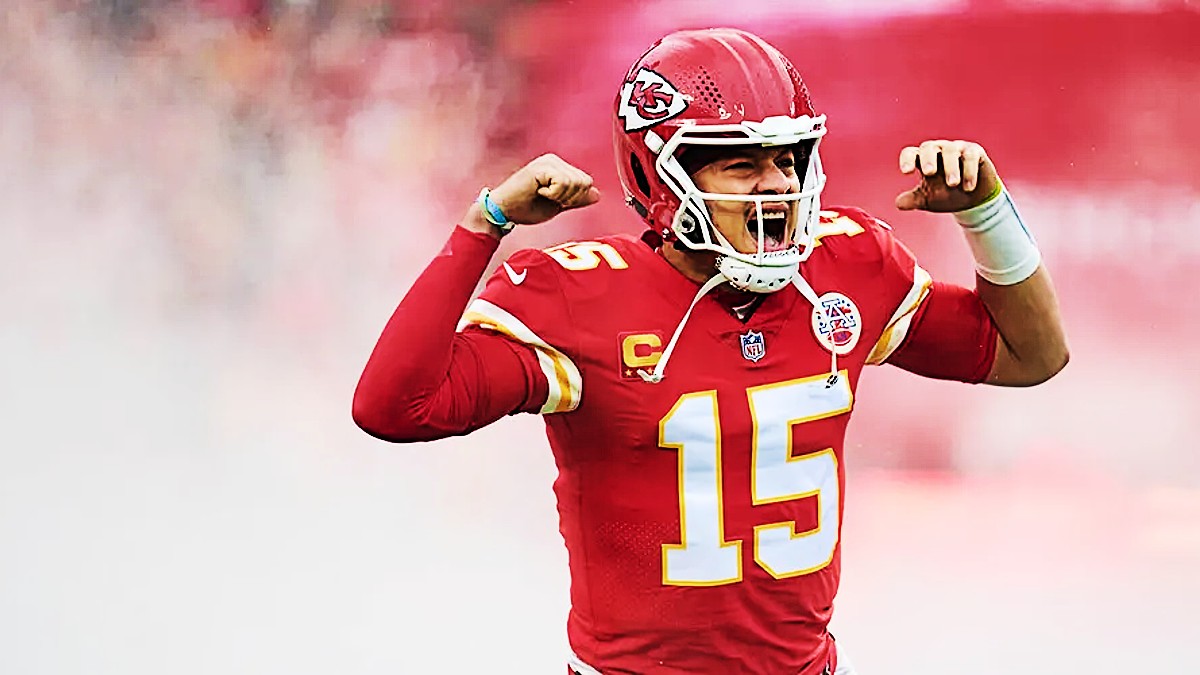 This Sunday, two teams will advance to the NFL Super Bowl! Who will they be? Steve Cook brings his 6-2 playoff record to Championship Weekend!
Hi, hello & welcome to Championship Weekend! I'm Steve Cook, and I hate to say it, but last week's Divisional Round didn't live up to the billing. The Chiefs only beat the Jags by seven, but it never really felt all that close, and was likely only that close due to Patrick Mahomes getting injured early in the contest. The Eagles blew out the Giants in a snoozefest. The Bengals blew out the Bills in another surprising snoozefest. Then the 49ers & Cowboys messed around and somebody had to win.
Is Championship Sunday going to live up to the hype?
Sunday, January 29
San Francisco vs. Philadelphia (-2.5)
NFC ranks this season

49ers Defense Eagles Offense
PPG 1st 1st
YPG 1st 1st pic.twitter.com/C0v702DiAZ

— NFL on CBS 🏈 (@NFLonCBS) January 24, 2023
There was a point in this season where some of us wondered if the Philadelphia Eagles were going to lose a game. I always figured they would, because going undefeated is a long row to hoe, but some folks out there thought the Eagles could get it done. They didn't. Nothing wrong with that, but then the Eagles looked quite pedestrian during the last month of the regular season, largely due to Jalen Hurts getting hurt and missing some games. Even though Micah Parsons and other top NFL experts tried to tell us that Jalen Hurts was a system quarterback, Hurts going out was a serious detriment to the Eagles. That missed stretch of games became his best argument for 2022 MVP. He looked healthy against the Giants, and the Eagles looked like the Eagles we saw early in the season.
The 49ers road was slightly more bumpy. They stumbled out of the gate, losing their first game to the hapless Bears & were 4-4 heading into their Week 9 bye. They went through Trey Lance & Jimmy Garopplo at quarterback, both got hurt and they ended up with Brock Purdy starting. During this process, they finangled a trade with Carolina for Christian McCaffrey, which added a whole new dynamic to their offense. They haven't lost a game since October 23, and have rarely looked vulnerable.
It's going to be a close one, so I have to side with the underdog. Roll with those 49ers.
Cincinnati vs. Kansas City (-1)
AFC Championship Game spread movement @BetMGM

-1.5 Chiefs: Open

-1.5 Bengals: Monday

-2.5 Bengals: Tuesday

-1.5 Bengals: Wednesday

-1 Chiefs: Today pic.twitter.com/76JmTTZjYS

— Pickswise (@Pickswise) January 26, 2023
I haven't seen line movement like this on a big time game since I started doing this column. It seems pretty strange on the surface, but when you think about it for a minute it all makes sense. See, this game's result hinges on the status & performance of one player. Sure, the Bengals have a number of solid players. Guys like Joe Burrow, Ja'Marr Chase, Tee Higgins, Joe Mixon, Logan Wilson, they're all halfway decent. The Chiefs have a good amount of weapons on offense & defense. But there's only one player in this game that really matters.
Patrick Lavon Mahomes II.
I'm not telling you anything you don't already know. You already know that Patrick Mahomes is the best quarterback in the NFL. Some might say that Mahomes is merely the best current quarterback in the league, but we all know that he's the greatest of all time. Tom Brady? Pfft, he could never do half of what Mahomes does on a field. Peyton Manning? Get outta here with that stuff. Joe Montana? Are you serious, bro? Mahomes has only spent six seasons on an NFL roster, and he's already surpassed them all. The question is just how high this guy's gonna set the bar for everybody else that follows.
OK, I know that the Bengals have somehow won three straight games against the Chiefs. We have a word that describes each of those games. It's the same word that my fellow media members used to describe the team making it to last year's Super Bowl. In fact, it's the same word they used to describe the Bengals somehow defeating the greatest team in the history of football last week. Seriously, how are the Buffalo Bills not in this game? I can only assume they're playing the winner of this in the Super Bowl.
Indeed, the Bengals are a fluke. That's what the media has been telling me for over a year now, and I know the media would never lie to me. They have no business being in this game, and there's no doubt that everybody reading this should throw their money on the Chiefs. The games aren't usually this easy to predict this late in the season.
NFL Playoffs Record: 6-2