Greg DeMarco's Top 5: AEW Dynamite "Holiday Bash" 12/21/2022
Greg DeMarco's Top 5 format continues with a look at AEW Dynamite "Holiday Bash" from 12/21/2022!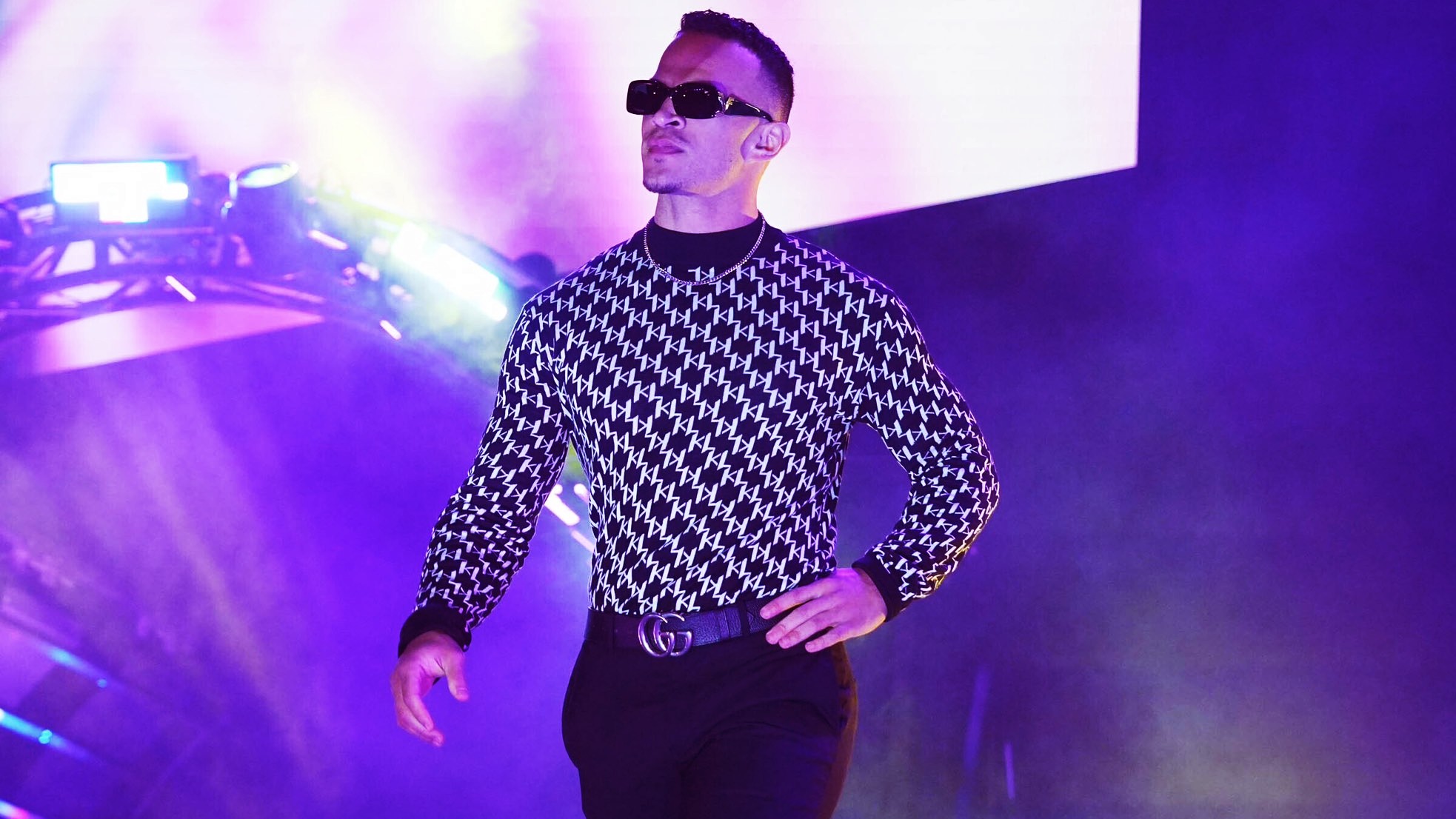 Greg DeMarco's Top 5 format continues with a look at AEW Dynamite "Holiday Bash" from 12/21/2022!
As you might know by now, I am testing out formats for potential analysis next year. So far, we've had:
Tonight we continue might be an easier format for me–but does it translate for you? We're looking at my Top 5 moments from AEW Dynamite "Holiday Bash!"
Honorable Mention
Samoa Joe's promo was so well done. I hope they appreciate what they have in him.
Action Andretti definitely has a future at this top level of this business.
I've seen the criticism, but I really like Hook. He fit sin in the right ways, and stands out in the right ways. He's only going to learn and grow in the coming years.
Power Slap, the upcoming program for Dana White's Power Slap League, will debut on January 11 after Dynamite. No, this isn't a commercial–I'm not getting paid for this. But it IS notable, because it shows Dynamite's value to TBS in the fact that it can now be used as a lead-in for another vehicle on the network.
The whole Mogul debut took far too long, and was probably better served on Rampage than Dynamite, or as an internet exclusive. I don't think this landed the way they thought it would. It's not all bad, but I don't see why people always see the need to surround Swerve with so many people.
And Now … Greg DeMarco's Top 5: AEW Dynamite "Holiday Bash" 12/21/2022!
5. Jon Moxley vs. Darius Martin
So Rampage has (had?) a huge Thee Kings Christmas Trios Casino Royale for $300,000 on Friday night, and this match was basically a commercial for it. And that's totally fine. It's Promoting 101.
But it was also an excuse to have this match, which was a good match in and of itself. Top Flight is full of talent, and AR Fox coming to Dynamite is something that made me very happy–he's worked for years to get to this point, and deserves a shot.
4. Brian Danielson/Ethan Page promo
With Daniel Bryan Danielson (the character, don't get it twisted) doing everything he can to focus on how much he loves William Regal and how much he wants to get at MJF,
Thus, Ethan Page was the LAST person anyone wanted to see get involved. But that doesn't make it a bad thing, not at all. Ethan Page is very talented, but can't seem to find that one thing that gets him over the hump, that makes him a bigger stay in the eyes of the fans. count That be a match with Daniel Bryan Danielson?
We'll know sooner than later, but I am doubtful. I feel like it would take a clean win to elevate Page in this mini program, and that doesn't make sense if Danielson is going to end up challenging MJF on PPV.
3. FTR vs. The Ass Boys
TAG. TEAM. WRESTLING.
No one in the world does it better than FTR, and that was on display here. The Ass Boys (aka, "The Gunns") have a ton of potential. They have the look. They have the size. They have the promo chops. They have the pedigree.
"Great match with a terrible ending" is a sentiment that I have seen throughout the internet when discussing this match. And I have to be honest with you–I don't see it. The Gunns, a heel tag team, beat the better team by cheating. This feud has been brewing for a while now, and it shouldn't end with just one match. This finish makes perfect sense to me, because this far from over.
2. Jamie Hayter vs. Hikaru Shida in your Dynamite main event
Women were placed in prime positions on the two biggest wrestling programs on cable this week, Bayley vs. Becky Lynch on WWE Monday Night Raw, and Jamie Hayter vs. Hikaru Shida for Hayter's AEW Women's World Championship on tonight's Dynamite.
#AEW Women's World Champion @jmehytr retains the title after an ABSOLUTE WAR against @shidahikaru!

It's #AEWDynamite: #HolidayBash LIVE on TBS! pic.twitter.com/xFtUsas8W4

— All Elite Wrestling (@AEW) December 22, 2022
Damn good match, and a perfect opportunity to go "commercial free presented by _____." Obviously that didn't happen, and instead was a stark reminder of why I hate picture-in-picture. There seemed to be some good shit going on during that first break, but the commercial for Align Probiotics and Jared Jewelry was far too large for me to enjoy it. I was better off not seeing it at all instead of getting "here's what you COULD be enjoying" (and that was just one break, they seemed to have two really close together).
Hikaru Shida was the perfect first defense for Jamie Hayter. Hayter should have a long run, that's the type of performer she is. But what do you do with Shida? Honestly, I'd love for her to be the one to eventually unseat Jade Cargill, whenever that time comes.
1. Ricky Starks Next Program Is With Chris Jericho
If you ask Ricky Starks, he's always been here. I called it when I booked him in 2016. But man, it's really coming together now. More than ever. He steps up his game in a new way each and every week–meaning we haven't even seen a fully evolved Ricky Starks. But after the loss to MJF, I was slightly concerned about what would be done next with ol' Absolute.
#Absolute @starkmanjones speaks his mind LIVE on #AEWDynamite: #HolidayBash on TBS right now! pic.twitter.com/20nF1k4jZI

— All Elite Wrestling (@AEW) December 22, 2022
Enter Chris Jericho. It's absolutely what Ricky needs next. Chris Jericho remains one of the biggest stars in the world, and inarguably one of the top three most recognizable names on the AEW roster. Their first interaction really has Ricky coming off as the second coming of The Rock. But he's not that–his delivery is completely different. You'll never get away from the comparisons until The Rock himself puts Ricky over on social media, and I can see that happening soon enough.
But for now, it's all about Chris Jericho, and he's the type of wrestler that you can have a good, longer feud with. And I can see Ricky getting a huge PPV blowoff with Jericho in a cage, with a dog collar, who knows. This was "Day One" for Jericho/Starks, and it's off to what I perceive to be a perfect start.
---
Let me know what you thought of my analysis for this edition of AEW Dynamite, and if you want me to continue this format over the other option! As I said, I want to get to writing more often, and this could be a good way to make it happen.
Hit me up:
Until next time, remember: enjoying wrestling is a choice…make the right choice!
King's WrestleMania Rewind: Charlotte Flair vs. Asuka from WrestleMania 34
Chris king is back with one of the most underrated matches in WrestleMania history–Charlotte Flair vs. Asuka!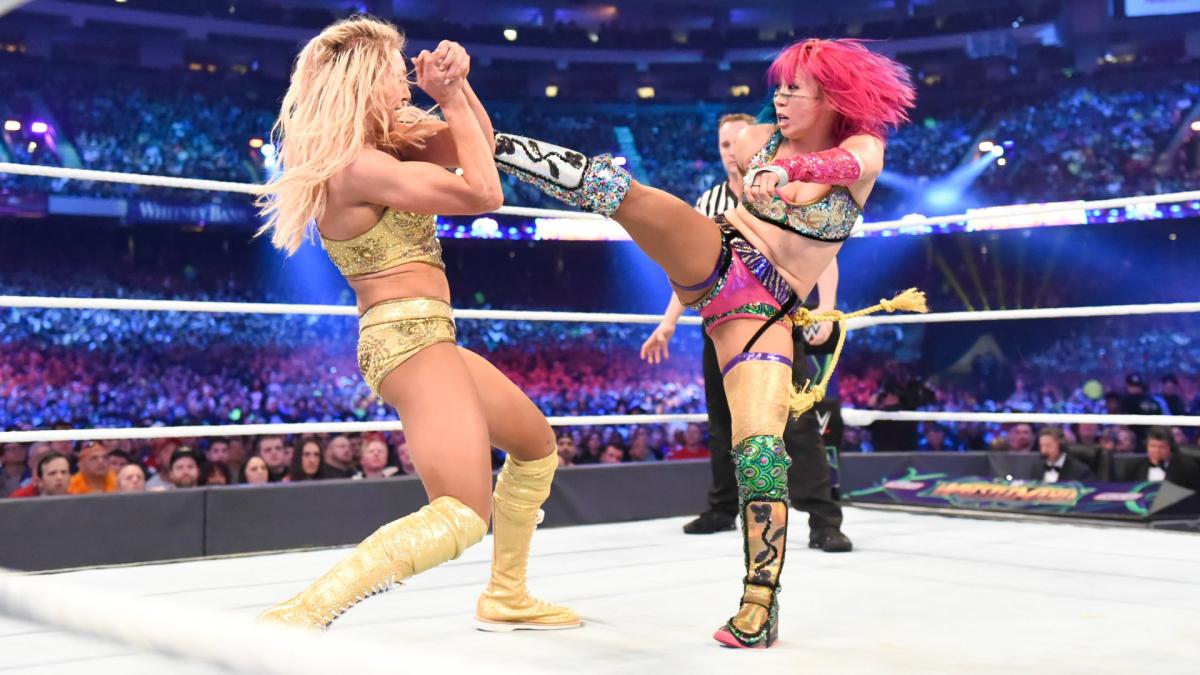 Chris king is back with one of the most underrated matches in WrestleMania history–Charlotte Flair vs. Asuka!
We look back at Charlotte Flair vs. Asuka at WWE WrestleMania 34. 'The Empress of Tomorrow' put her unprecedented and historic undefeated streak of 914 days on the line against 'The Queen's' SmackDown Women's Championship.
For years, this was considered a dream match while Asuka dominated the roster in NXT, while Flair won numerous championships on the main roster on both Raw and SmackDown. The Empress made her long-awaited debut on the September 11th episode of Raw and began to tear through the competition.
Asuka outlasted all twenty-nine other women in the historic first-ever Women's Royal Rumble match to challenge for the title of her choosing. At Fastlane, she made her choice.
The WWE Universe was so excited for this match myself included. Both superstars delivered a fantastic performance on the Grandest Stage of Them All executing counter after counter. Asuka showed off some nasty-looking kicks to her opponent, and Flair hit a thunderous Spanish Fly off the top rope. Flair was seconds away from defeat at the hands of The Empress but she locked in Figure Eight and Asuka was forced to tap out.
I can't even begin to explain how shocked I was at this outcome, as nearly everyone expected The Empress to continue her undefeated streak and walk away with the women's title. This controversial decision was the downfall of Asuka's momentum. She would ultimately win the SmackDown Women's Championship at the 2018 TLC pay-per-view in the triple-threat ladder match.
Fast forward to this year when Asuka has recently returned with her Japanese-inspired persona Kana. Kana is dangerous and ruthless and is heading into a championship with Bianca Belair at WrestleMania 39. The Empress has regained all her momentum and is highly favored to walk away with the Raw Women's Championship. Let's hope that Asuka and Belair can tear the house down and deliver an A+ grade match both women are fully capable of.
King: Dominik Mysterio Needs To Do This At WrestleMania
Chris King is here with what WWE should do with Dominik Mysterio at WrestleMania in his long-awaited match against his father Rey Mysterio Jr.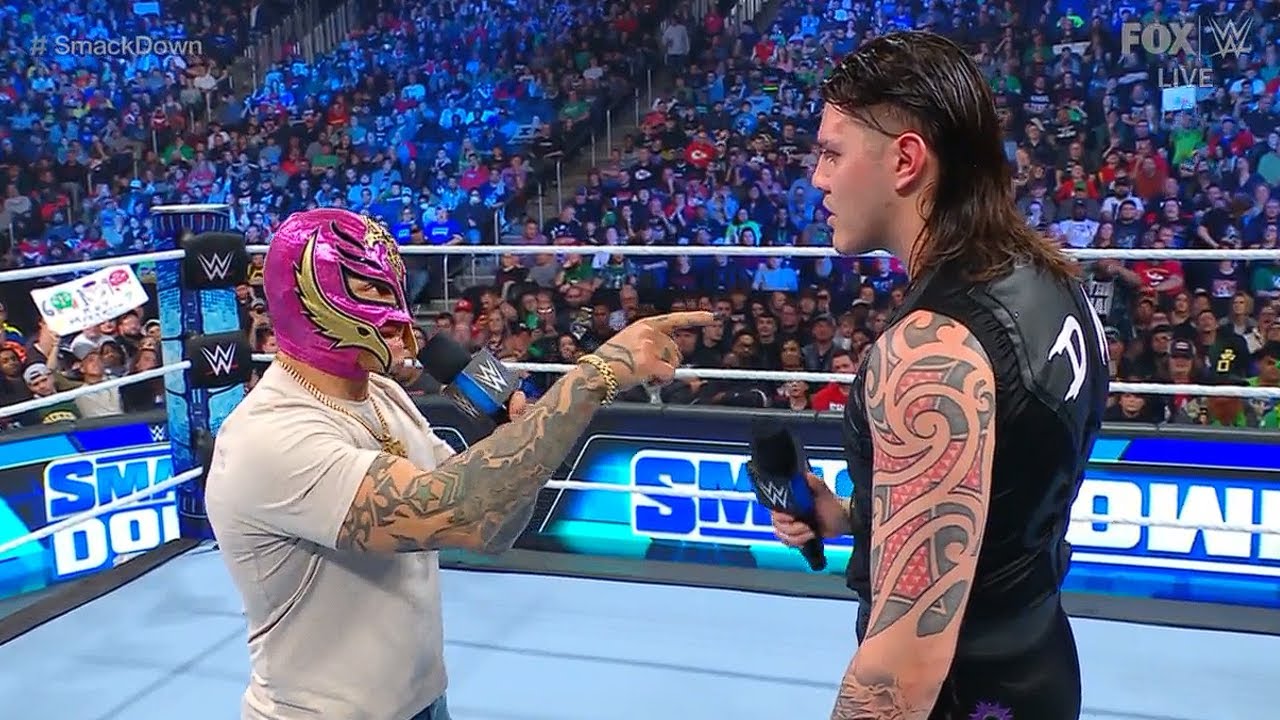 Chris King is here with what WWE should do with Dominik Mysterio at WrestleMania in his long-awaited match against his father Rey Mysterio Jr. 
On this week's episode of Friday Night SmackDown, Rey Mysterio finally snapped and beat some sense into his disrespectful punk-ass kid Dominik. The member of the Judgement Day came out to push his father again for a match on the Grandest Stage of Them All, this time with his mother and sister at ringside. The ungrateful punk told his mom to "Shut Up," as a father even I wanted to jump through the screen and whoop his ass.
Back in October of last year, Mysterio made the emotional decision to possibly quit the company but, instead, Triple H persuaded the Lucha libre superstar to move over to SmackDown to avoid his son. This came after Dominik shockingly turned on his father at Clash at the Castle. Mysterio did everything he could to refuse his despicable son's challenge for Mania but, a man can only be pushed so far. Mysterio will be inducted into the 2023 WWE Hall of Fame and I expect Dominik to embarrass his father during his speech to further this personal feud.
Yes, the WWE Universe hates Dominik and wants to see him get the ever-loving crap kicked out of him but, this feud is missing a special ingredient to capitalize on the biggest heat possible. Throughout this feud, Dominik has made mention of the legendary Eddie Guerrero on several occasions going back to the "iconic" 2005 feud.
I know WWE might not want to go this route but, Dominik MUST come out to Eddie Guerrero's theme at Mania. The disrespectful punk needs to come out in a lowrider to garner nuclear heat. It doesn't matter if The Judgement Day comes out and causes interference for Dominik to get the win, all that matters is that both superstars get the biggest payoff of this nearly year-long feud. Just imagine the Roman Reigns heat after he defeated The Undertaker and multiply that by ten. Dominik portrays the perfect heel and he truly is the missing ingredient that The Judgement Day needed to grow and evolve into a top faction.