Greg DeMarco's Top 5: WWE NXT 12/27/2022
Greg DeMarco's Top 5 format continues with a look at WWE NXT from 12/27/2022–the final NXT of the year featuring Wes Lee defending against Tony D!
Greg DeMarco's Top 5 format continues with a look at WWE NXT from 12/27/2022–the final NXT of the year featuring Wes Lee defending against Tony D!
As you might know by now, I am testing out formats for potential analysis next year. So far, we've had:
Tonight we continue might be an easier format for me–but does it translate for you? We're looking at my Top 5 moments from the final WWE NXT of 2022!
Honorable Mention
Why are we still thinking we can make SCRYPTS a thing? It's not going to be a thing. The fans didn't care when he won–just let him be Reggie!
I legitimately forgot Lash Legend works here.
Lyra Valkyria is good in the ring, but I can't get behind her character one bit. I'd take her off of television and retool the presentation.
Really effective backstage promo by Gigi Dolin and Jacy Jayne. No burial of Mandy Rose, rather they actually put on her a pedestal without even saying her name. Plus, defenses against both Dolin and Jayne is the perfect start for Roxanne Perez's reign.
I still don't see the value of Picture-In-Picture.
Grayson Waller's video package was ABSOLUTELY PERFECT. I do think Bron Breakker overreacted a little bit to it, but he IS a hot head. I am interested to see how this contract signing goes. I almost made this my #5.
And Now … Greg DeMarco's Top 5: WWE NXT 12/27/2022
5. Fallon Henley vs. Kiana James: The Battle For The Bar
I like the story. I like the performers. I like how we got here. But there was just something missing rom this match. It flowed like a competitive midcard match, not a match with the stakes that this was supposed to have as "The Battle For The Bar." The only one who really had any fire was Josh Briggs–and fire is sort of his thing. Hell, the guy is just a physique away from being a huge star for WWE.
The story is there, and Fallon is the one with the most experience at 5 years. But she hasn't really had to deliver a major moment in those five years. And I guess that's what I was looking for here–a moment. Maybe the Battle For The Bar happened too soon, I am not sure.
But I'm also not sure this is the least bit over, given the fact that Brooks Jensen was openly rooting for Kiana James and wanted to console her after the match (wearing the shirt she bought him). I see a split coming, and I'd imagine a push for Briggs.
4. The Schism (vs. Odyssey Jones, Edris Enofe & Malik Blade)
This is more about the act than the match. I really think The Schism is poised for big things. They are the deepest characters on the roster, are built to be hated, and they relish in it. That's actually a recipe to be babyfaces someday, but hopefully they milk this first. Ava Raine is the prefect compliment to the group, and I am starting to miss the Grizzled Young Veterans gimmick less and less.
This match showed how well they have grown as a unit, too. Now Rip Fowler and Jagger Reid both have 13 years of experience under their belt, and Joe Gacy has 16 to his credit as well. So they are not new, but NXT does sneak experience in there to help the younger talent learn.
But as a gimmick and a unit, they are quietly becoming one of the best parts of NXT.
3. Cora Jade vs. Wendy Choo
If you didn't know any better, you'd think Cora Jade was a jobber to the stars here. She got offense in, but she didn't have a moment where it appeared she had this thing won. Choo, however, kicked ass immediately and took names later.
This was really a mini-feud with Choo being the victim of Jade's bullying–which brought out bad memories of her childhood. But is this over?
I really think it isn't. We have New Year's Evil coming up, but we also have Vengeance Day that will likely be a 5 or 6 match show. Jade might win out in the end, but on this night, all the momentum was going with Wendy Choo.
2. Wes Les defends the NXT North American Championship against Tony D'Angelo
A worthy main event–more than worthy. Tony D'Angelo is almost there, and Channing "Stacks" Lorenzo has a tremendous amount of potential, too. Wes Lee? When he was in MSK, I opined that he could easily be a great NXT Cruiserweight Champion if the team were to split. That happened for different reasons than any of us could have imagined, and there is no Cruiserweight Championship to speak of, but Wes Lee as NXT North American Champion is working for this writer.
The match itself was great, delivered as a TV main event and would have felt well-placed on a Premium Live Event for NXT. I was fine with the DIJAK finish, even if DIJAK (the character) isn't working for me. We don't need Mall Cop Dijak, we need ass kicking Dijak. Don't overcomplicate this one.
There was a nice little interaction during the match where Stacks was giving Tony some advice that Tony blew off with a "gimme a break!" Tony D followed the advice anyway (going for the legs) and it failed miserably. Not sure if that will lead to anything, but it was one of those "little things" that I love so much.
1. Julius Creed vs. JD McDonagh
A great opener for the show this week. Commentary did a great job telling the story of both men, along with a great reminder of their last encounter (that I didn't have at the forefront, mentally).
JD McDonagh reminds me a lot of Bret Hart when he was a member of the Hart Foundation–whenever he worked singles matches. He was always at the top of his game, and even in defeat he hade sure that both he and his opponent looked like a million bucks. I see the same thing in JD each time out, and this was no different. Be it his command throughout the Iron Survivor Challenge Match (where he scored zero points), or his job here taking his 16 years of experience and making Julius' 16-months look like a seasoned veteran.
And then we have Julius Creed himself. To cop an infamous Hulk Hogan phrase from his days as the TNA on-screen figurehead, Julius IS the guy (brother). Both Creed Brothers are talented, but Julius is the Shawn Michaels, the Edge, the Scott Steiner, and the Bret Hart of this duo. I see a ton of success in the Creed Brothers' future, but I see a WrestleMania main eventer in Julius Creed.
---
Let me know what you thought of my analysis for this edition of WWE NXT, and if you want me to continue this format over the other option! As I said, I want to get to writing more often, and this could be a good way to make it happen.
Hit me up:
Until next time, remember: enjoying wrestling is a choice…make the right choice!
King's WrestleMania Rewind: Stone Cold VS. Scott Hall (WrestleMania X8)
Chris King is back with another WrestleMania Rewind, looking at the NWO's Scott Hall battling Stone Cold Steve Austin at WWE WrestleMania X8 from Toronto!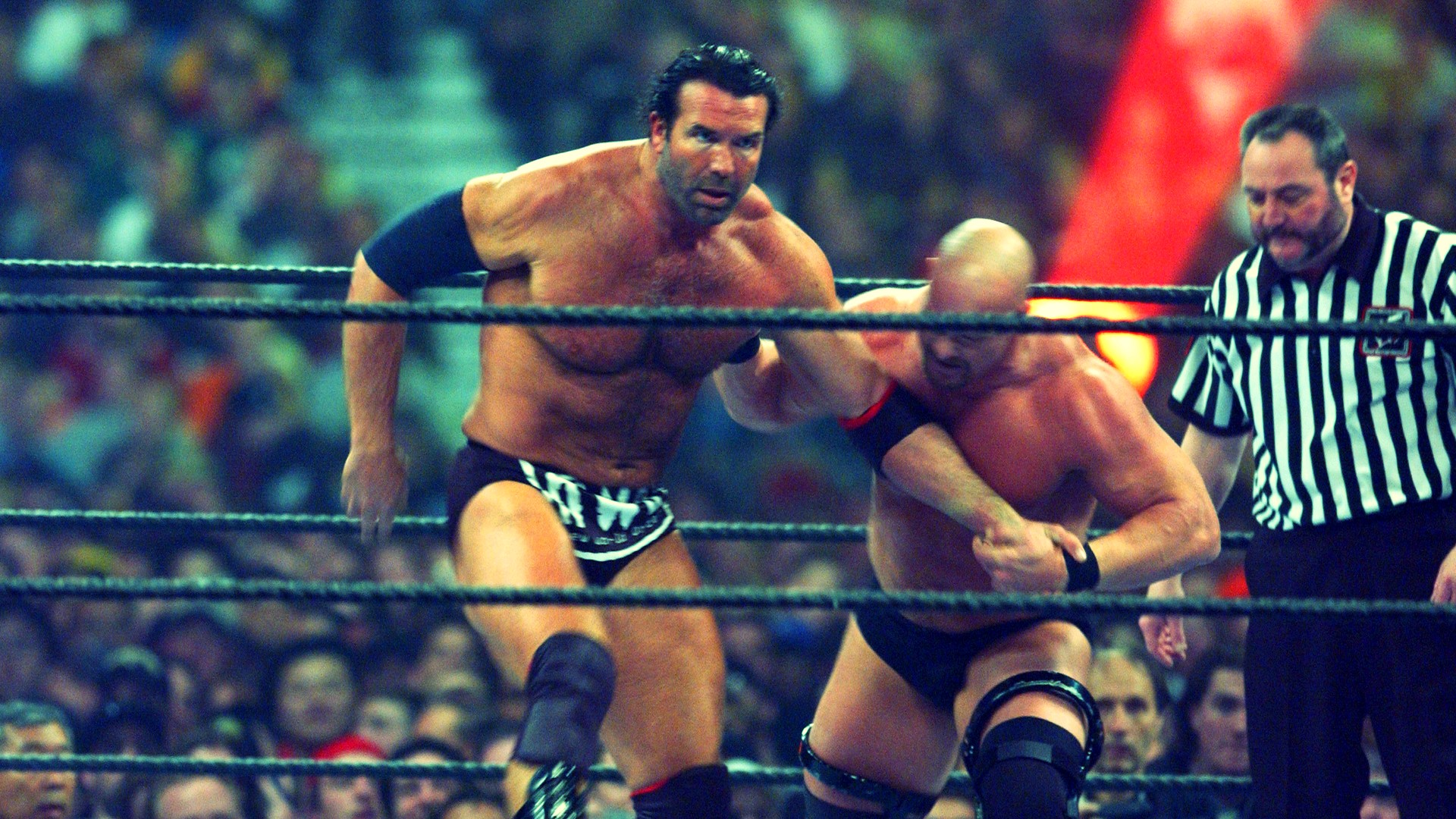 Chris King is back with another WrestleMania Rewind, looking at the NWO's Scott Hall battling Stone Cold Steve Austin at WWE WrestleMania X8 from Toronto!
Chris King is back this week with another edition of WrestleMania Rewind, where he is rewatching all the past Mania matches and feuds. This week you're in for a treat as we look back at 'Stone Cold' Steve Austin vs. Scott Hall at WrestleMania X8.
In late 2001, Vince McMahon bought out his competition WCW and acquired the rights to a plethora of talent including Booker T, Eddie Guerrero, Chris Benoit, and the iconic trio known as NWO. Hulk Hogan; Kevin Nash, and Scott Hall were hell raisers, and what better way to make a name for yourself than take out the two top superstars in the WWE The Rock, and Stone Cold?
The NWO cost Austin his chance at becoming the Undisputed Champion at No Way Out during his match with Chris Jericho. Adding insult to injury, the NWO spray-painted 'The Texas Rattlesnake' with their brand logo just like they did in WCW. As you can imagine, Austin was pissed and out for revenge against the group and primarily Scott Hall.
Hall would challenge Stone Cold to a match at WrestleMania 18. Both superstars beat the living hell out of each other leading up to this highly-anticipated match for who runs the WWE.
The glass broke and Stone Cold made his iconic entrance, and black and white NWO covered Halls' entrance alongside Kevin Nash. With the odds stacked against 'The Toughest S.O.B' could Austin or NWO prove their dominance? Sadly the NWO  broke up that very night when Hulk Hogan came to the aid of his adversary The Rock after their 'iconic' dream match. Stone Cold would ensure the victory with the Stunner. Hall would perform an Oscar-worthy sell over the finisher.
What a time to be a wrestling fan in the 2000s when nothing was impossible for WWE. Who would've thought WCW would go out of business and Hogan would make his long-awaited return to WWE?
King's WrestleMania Rewind: Seth Rollins vs. Kevin Owens (WWE WrestleMania 36)
Chris King takes a look at the most underrated WWE WrestleMania matches, and starts off with Seth Rollins battling Kevin Owens at WrestleMania 36!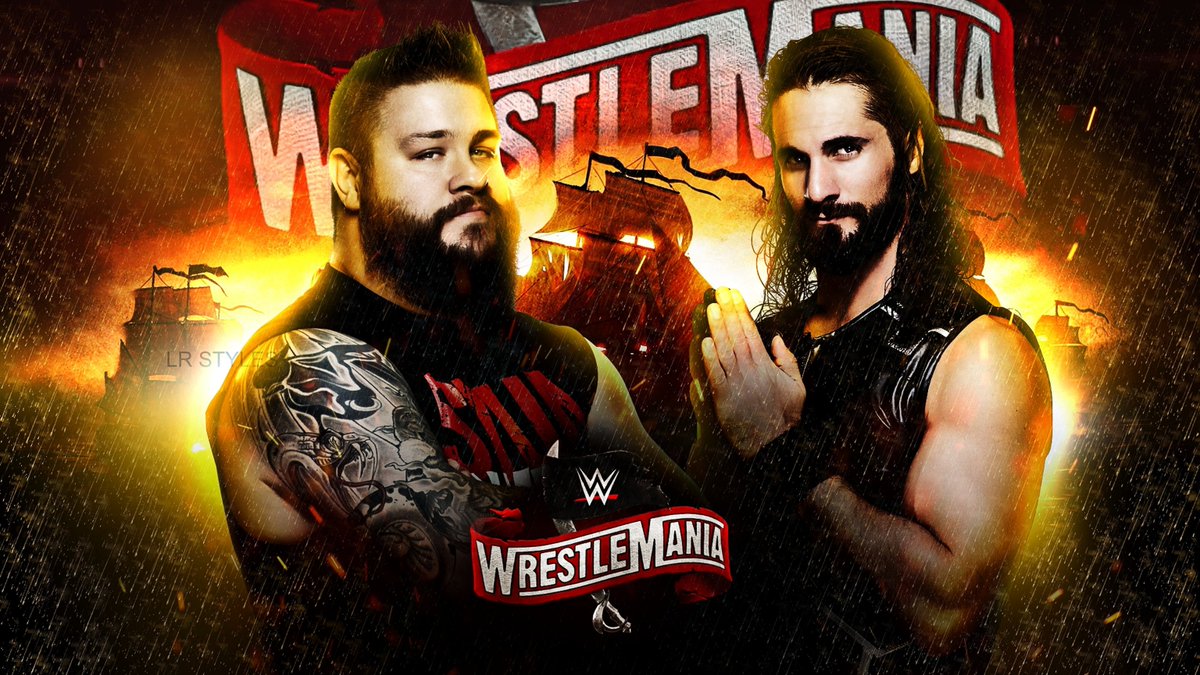 Chris King takes a look at the most underrated WWE WrestleMania matches, and starts off with Seth Rollins battling Kevin Owens in the WWE Performance Center at WrestleMania 36!
Chris King is starting a new series heading into WrestleMania season dubbed WrestleMania Rewind. Each week he'll be going back and sharing his insight over underrated matches at the Show of Shows. First up, is Kevin Owens vs. "The Monday Night Messiah" Seth Rollins at WrestleMania 36.
At the 2019 edition of Survivor Series, Rollins sacrificed himself during the men's traditional match allowing SmackDown to ultimately gain the victory. The following night the self-proclaimed Messiah, berated the whole roster but KO was not having any part of it. Owens quickly became a huge barrier in Rollins' cause for the greater good. The Authors of Pain attacked Owens with Rollins' character in question.
Owens finally had enough of his rival's mind games and torment and challenged Rollins to a match on the Grandest Stage Of Them All. Rollins mockingly accepted his challenge and the match was made official for night one of WrestleMania. Owens came out of the gate beating the holy hell out of the Monday Night Messiah trying to achieve his long-awaited moment at Mania but, Rollins tried to steal a disqualification victory by using the ring bell.
Owens hellbent on revenge provoked Rollins into turning their encounter into a no-disqualification contest where the fight could be taken all over the empty arena. The highlight of the match, was when KO used the WrestleMania sign to deliver a thunderous senton bomb through the announce table. Owens would secure the victory with a Stunner in an incredible match. Despite having no crowd during the pandemic era, both KO and Rollins put on an intense performance under the brightest lights.
In my personal opinion, this was a great feud that helped both superstars in their transformation as compelling characters for years to come.