Rob: No TV for ROH Under The Honor Club Banner
Ever since Tony Khan bought ROH, the biggest question has been television. Now we have an answer for 2023: No TV at all.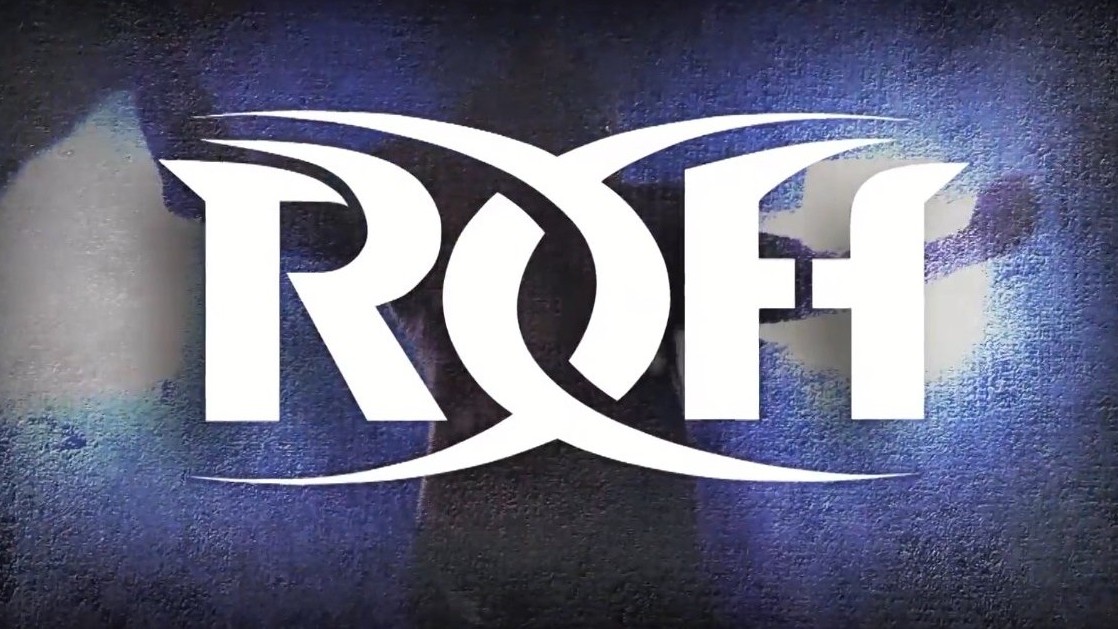 Ever since Tony Khan bought ROH, the biggest question has been television. Now we have an answer for 2023: No TV at all.
Why didn't it happen?
A big announcement came after Ring of Honor's Final Battle 2022 was finished, that Tony Khan was reviving Honor Club for $10 a month, and it would be home to Ring of Honor's weekly TV show once it has been revived. This was met with both derision and disappointment as a lot of wrestling media folks were giving us the impression that some kind of broadcast television deal would be coming for ROH any day now, along with that streaming deal with HBO Max that none of us had any intel about but many of us believed would be a done deal any day now.  And now reality has set in, at least about Ring of Honor getting on television of any kind.  It's not happening now and more than likely isn't happening later.
So what gives?  How did something that a lot of people convinced themselves was probable if not likely turn into something that has no chance in hell (thank you Vince)?  Well, in my estimation it didn't have much of a chance in the first place and everyone who believed it did was playing themselves, Tony Khan included.  I don't if you guys took too many Dave Meltzer happy pills or made an assumption based off of AEW's success with television or what, but you should have never bet on this one.  Why?  Well for the answers we need to go back a few years before we look at today.  And here's the big take:
The Landscape has Changed
In 2018 when Tony Khan was meeting with the Elite to come up with what would be known as All Elite Wrestling, the TV landscape for pro wrestling was entirely different.  Mainly, it was a lot less crowded.  Here's what the televised wrestling slate looked like in 2018:
5 hours of WWE (3 RAW, 2 Smakcdown)
2 hours each of Impact and MLW
1 hour each of ROH and New Japan
Now fast forward to today.  Just counting shows that are on TV and not streaming, we have:
7 hours of WWE (3 RAW, 2 Smackdown, 2 NXT)
3 hours of AEW (2 Dynamite, 1 Rampage)
2 hours of Impact and MLW
1 hour of New Japan and WOW women's wrestling
That's 16 hours today vs. 11 four years ago, a virtual 50 percent increase.  Now you tell me, do you have 50 percent more time and/or energy to watch pro wrestling?  Probably not!  And we haven't even gotten to the extra hours of programming when it's a pay per view weekend, anywhere from three to seven more hours depending on who all is running one that weekend.  For all intents and purposes the TV wrestling market is beyond saturated.  You would have been hard pressed to find many people who watched all 11 hours in 2018, so you know it would be almost impossible to find even one person who watches all 16 today.  Any network executive worth his or her salt can see the dropoff from Smackdown's 2 million to Dynamite's 900 thousand to Impact's sub-200 thousand weekly viewership, and realize that adding yet another hour to what exists is more likely to get you on the low end and not the high one. And with 200 thousand or less in network TV, syndication or a major basic cable channel you're in 'Infomercials will bring in more money than this' territory.
For all intents and purposes, the space to add more wrestling TV shows was eaten up in 2019 when Dynamite premiered and NXT went live on USA Network.  And since then AEW added Rampage while WOW essentially replaced ROH.  Out of the nine shows that air on television Rampage, the one directly in the middle of the pack, can't even get 500 thousand viewers according to Nielsen.  That's a drop from 2 million for the number one show (Smackdown) to 400 thousand for the fifth highest show, a 75 percent drop.  If you think that's insignificant go look at how many police shows are on network TV, then compare number 1 to number 5 and you'll see that the percentage drop is a lot smaller.  If the demand for pro wrestling was that big then you'd see a lot more shows on TV than there are now.  NWA and New Japan Strong would be on television already.  AEW's YouTube shows, Dark and Dark Elevation, would be on television.  Hell, NXT UK would have gotten an hour on USA or FS1 as well.  Long story short, whatever remaining demand there was in 2018 for pro wrestling on TV has been met and there isn't any left to warrant giving another company a TV deal.
But that's not all.  No, there's one more thing:
ROH just isn't appealing 
I say this as an ROH fan, someone who was watching and attending ROH shows up until and including Final Battle 2022.  Ring of Honor is the ultimate niche product, loved by a vocal few inside of what is already a small bubble within the realm of entertainment.  I say this with nothing but love; look at Ring of Honor's product from aesthetics to overall presentation and tell me if that is the kind of thing that you are going to convince a TV network to pay you for.  It isn't.  ROH lasted on TV under Sinclair because they were owned by the same people who owned all the TV stations and were cheap programming.  In fact they weren't cheap, they were free once the production and the talent was paid for.  Any type of rights deal, even a low rate one, eliminates the very thing that made them an asset for Sinclair.
But without that they just don't pass the eye test for the people who's attention you hope to get if you want it to grow beyond it's existing, small audience.  Let me put it like this – if people called AEW, which at least looks like they spend some money to produce, a low rent/bootleg WWE what would they call ROH?  I can't see any scenario in which a TV executive watches any ROH programming and says 'yeah, sign us up to pay millions of dollars per year for that'.  Ring of Honor TV in 2021 was looking a step up from the old territory shows in the 1980s, and while some see a charm in that it's also a barrier to getting new people to try it. I'm not saying you need a full on WWE style production, but if they can't match or come close to what AEW does than good luck selling that.
In closing yeah, you should have never expected an ROH TV deal to happen.  A product that looks outdated, no matter how good it actually was, in a market that has shrunk considerably over the last 4 years – largely because of the man who bought them and the show he's been running since 2019.  If you're pulling for them to succeed and you have the means I suggest you sign up for Honor Club because that's the only way you're gonna get to see them every week.
King's WrestleMania Rewind: Stone Cold VS. Scott Hall (WrestleMania X8)
Chris King is back with another WrestleMania Rewind, looking at the NWO's Scott Hall battling Stone Cold Steve Austin at WWE WrestleMania X8 from Toronto!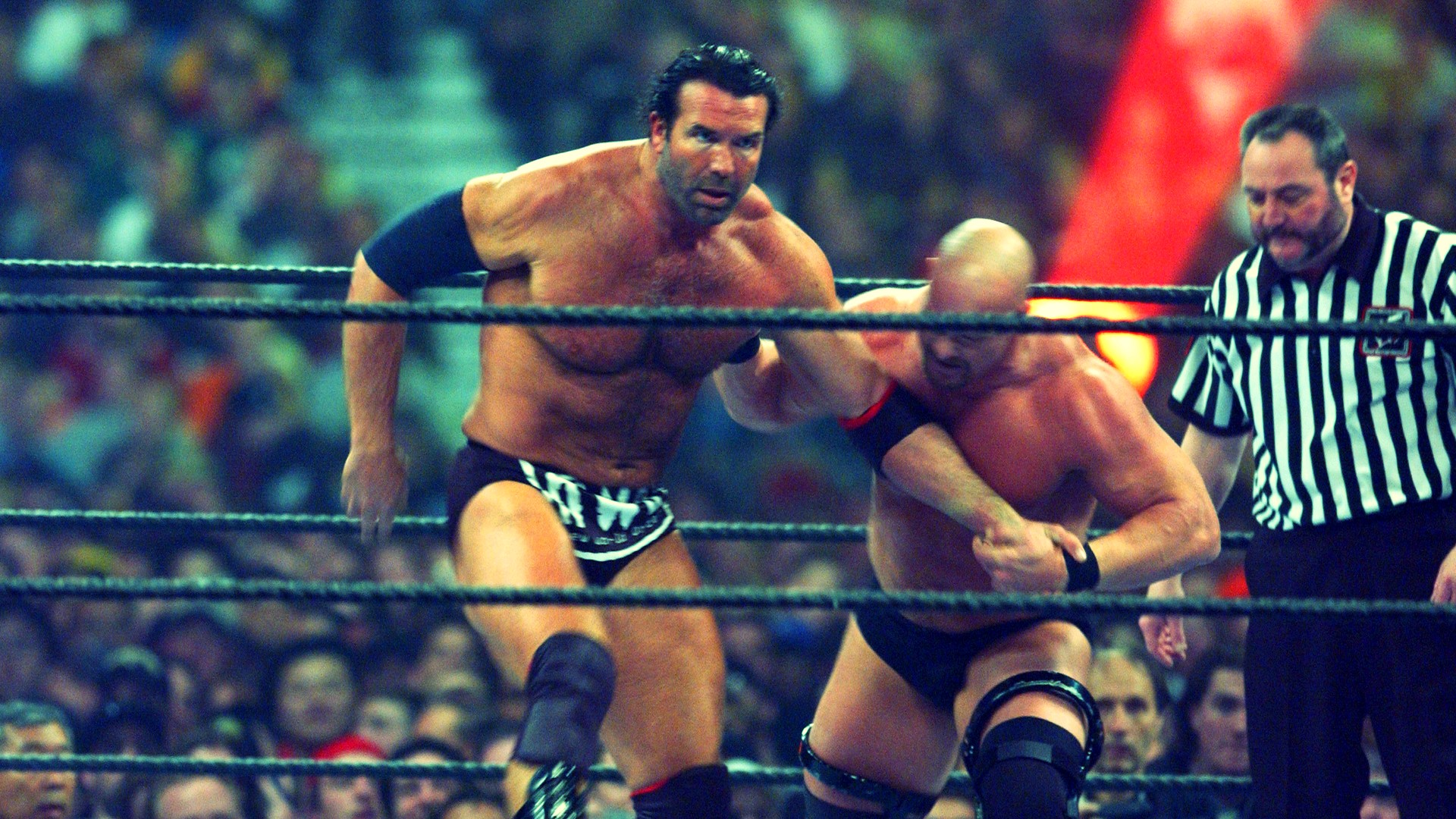 Chris King is back with another WrestleMania Rewind, looking at the NWO's Scott Hall battling Stone Cold Steve Austin at WWE WrestleMania X8 from Toronto!
Chris King is back this week with another edition of WrestleMania Rewind, where he is rewatching all the past Mania matches and feuds. This week you're in for a treat as we look back at 'Stone Cold' Steve Austin vs. Scott Hall at WrestleMania X8.
In late 2001, Vince McMahon bought out his competition WCW and acquired the rights to a plethora of talent including Booker T, Eddie Guerrero, Chris Benoit, and the iconic trio known as NWO. Hulk Hogan; Kevin Nash, and Scott Hall were hell raisers, and what better way to make a name for yourself than take out the two top superstars in the WWE The Rock, and Stone Cold?
The NWO cost Austin his chance at becoming the Undisputed Champion at No Way Out during his match with Chris Jericho. Adding insult to injury, the NWO spray-painted 'The Texas Rattlesnake' with their brand logo just like they did in WCW. As you can imagine, Austin was pissed and out for revenge against the group and primarily Scott Hall.
Hall would challenge Stone Cold to a match at WrestleMania 18. Both superstars beat the living hell out of each other leading up to this highly-anticipated match for who runs the WWE.
The glass broke and Stone Cold made his iconic entrance, and black and white NWO covered Halls' entrance alongside Kevin Nash. With the odds stacked against 'The Toughest S.O.B' could Austin or NWO prove their dominance? Sadly the NWO  broke up that very night when Hulk Hogan came to the aid of his adversary The Rock after their 'iconic' dream match. Stone Cold would ensure the victory with the Stunner. Hall would perform an Oscar-worthy sell over the finisher.
What a time to be a wrestling fan in the 2000s when nothing was impossible for WWE. Who would've thought WCW would go out of business and Hogan would make his long-awaited return to WWE?
King's WrestleMania Rewind: Seth Rollins vs. Kevin Owens (WWE WrestleMania 36)
Chris King takes a look at the most underrated WWE WrestleMania matches, and starts off with Seth Rollins battling Kevin Owens at WrestleMania 36!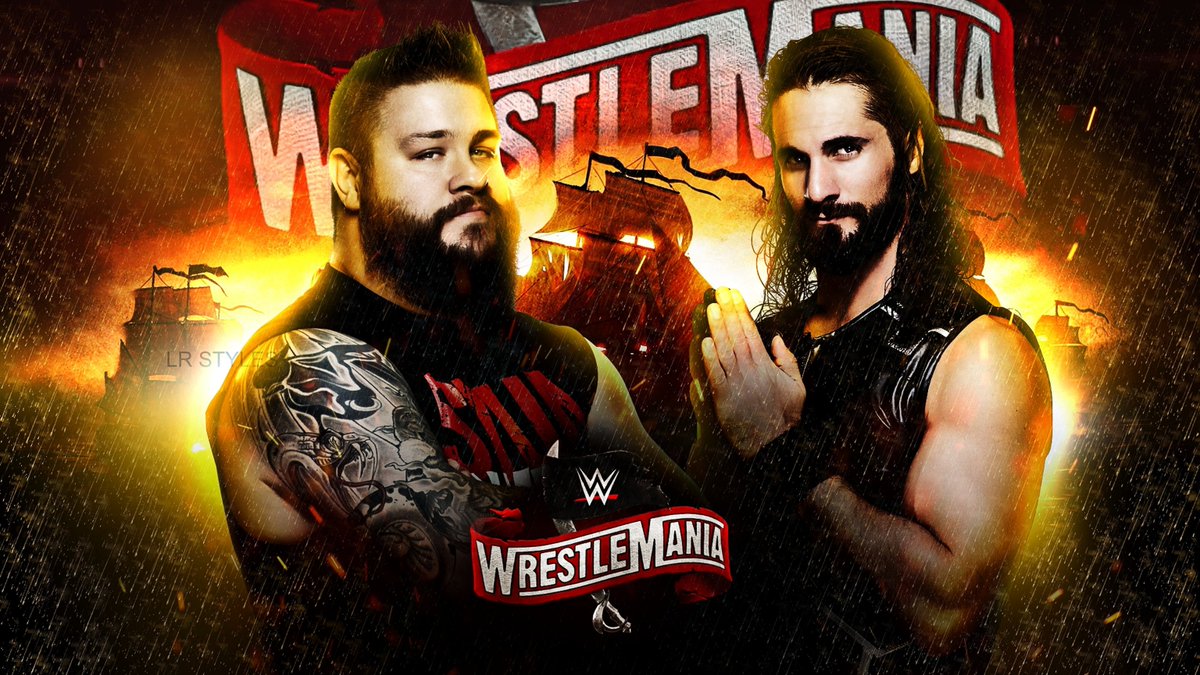 Chris King takes a look at the most underrated WWE WrestleMania matches, and starts off with Seth Rollins battling Kevin Owens in the WWE Performance Center at WrestleMania 36!
Chris King is starting a new series heading into WrestleMania season dubbed WrestleMania Rewind. Each week he'll be going back and sharing his insight over underrated matches at the Show of Shows. First up, is Kevin Owens vs. "The Monday Night Messiah" Seth Rollins at WrestleMania 36.
At the 2019 edition of Survivor Series, Rollins sacrificed himself during the men's traditional match allowing SmackDown to ultimately gain the victory. The following night the self-proclaimed Messiah, berated the whole roster but KO was not having any part of it. Owens quickly became a huge barrier in Rollins' cause for the greater good. The Authors of Pain attacked Owens with Rollins' character in question.
Owens finally had enough of his rival's mind games and torment and challenged Rollins to a match on the Grandest Stage Of Them All. Rollins mockingly accepted his challenge and the match was made official for night one of WrestleMania. Owens came out of the gate beating the holy hell out of the Monday Night Messiah trying to achieve his long-awaited moment at Mania but, Rollins tried to steal a disqualification victory by using the ring bell.
Owens hellbent on revenge provoked Rollins into turning their encounter into a no-disqualification contest where the fight could be taken all over the empty arena. The highlight of the match, was when KO used the WrestleMania sign to deliver a thunderous senton bomb through the announce table. Owens would secure the victory with a Stunner in an incredible match. Despite having no crowd during the pandemic era, both KO and Rollins put on an intense performance under the brightest lights.
In my personal opinion, this was a great feud that helped both superstars in their transformation as compelling characters for years to come.