Andrew's Judgmental Album Reviews: Måneskin – RUSH! (2023)
A little bit of Italian Alt Rock for the JAR this week! After finding success the past two years, do Maneskin continue to grow or stagnate?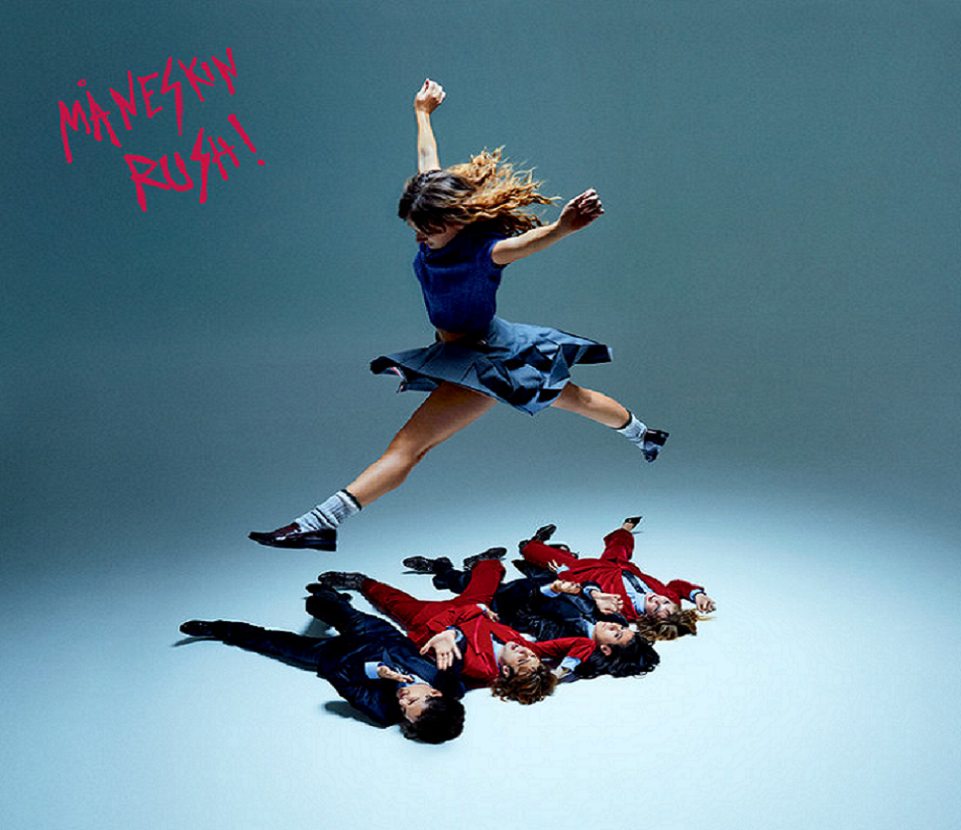 This will be another one of those blind progression reviews. I only honestly know who this band is because of the Rolling Quartz cover of Zitti e Buoni. Then I learned they were the ones to do that Beggin' song that was fairly popular last year. So a lot of incidental contact with this band, but never really digging into their style or an album. THAT CHANGES TODAY!
RUSH! is their third studio album, they are from Rome and apparently formed in 2016. So they're not a heavily established band, and the fact they've got a somewhat quick taste of pop culture relevance could be both a blessing and a curse. Now lets get the band introduction out of the way and see what we're working with!
Måneskin is: Damiano David (vocals), Victoria de Angelis (bass), Thomas Raggi (guitar), Ethan Torchio (drums)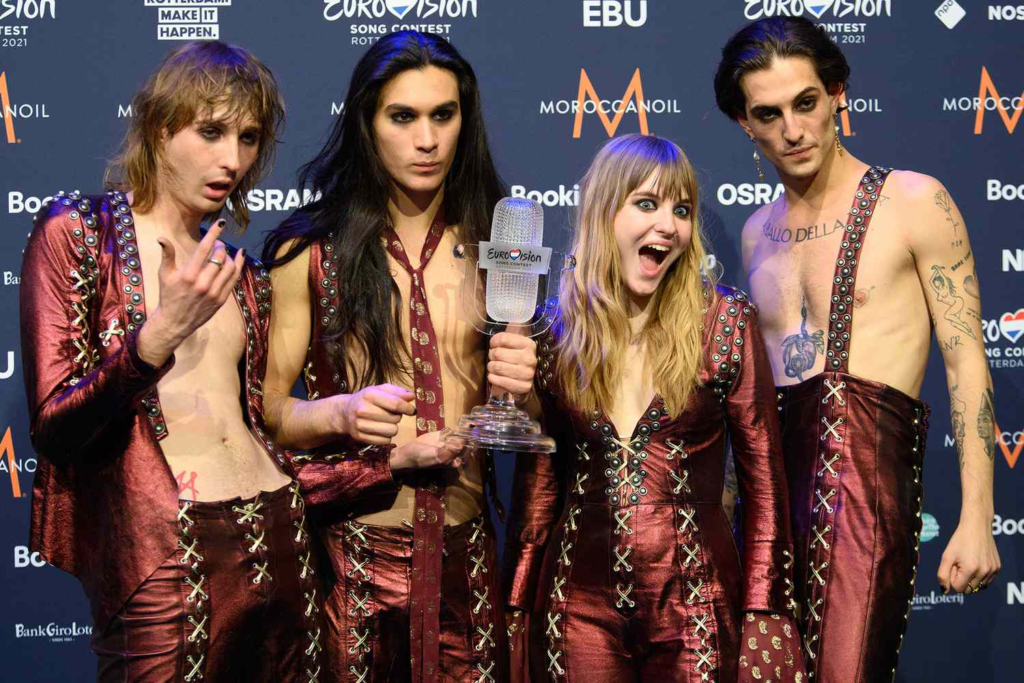 Artist: Måneskin
Album: RUSH! (2023)
Label: Sony Music Entertainment Italy
Total Track Time: 52:50
Own My Mind this…is a very catchy radio rock kind of song, seemingly about being so into a person that they own your mind. You think about them, doing stuff, wanting to do stuff…your thoughts are just owned and occupied by them completely. It has kind of a White Stripes or Franz Ferdinand kind of vibe musically, just for reference. Gossip (feat Tom Morello) didn't need to tell me it involved Tom Morello since that distorted guitar tone tends to give him away. As for the song, its quirky, but sways and has an interesting danceable groove to it. They're staying in that Indie/Alt Rock vibe, but its pretty groovy and the title gives away the ghost here. As much as I tend to like to critique the lyrics as well, this song really just has a fun dance vibe that it leaves the lyrics feeling like empty calories. Timezone is another on the nose title, but I like the nearly 50s slow dance vibe to the song. "The only thing that keeps us apart is a different timezone, So fuck what I'm dreaming, this fame has no meaning, I'm coming home, The only thing that keeps us apart is a different timezone" – the lyrics aren't profound but still get the point across beautifully. Bla Bla Bla sounds like The Cure and Fastball got really drunk and started riffing some really dumb ideas together; but legit, it's pretty amusing. The syncopation of the Bla Bla Bla reminds me of Talking Heads and Psycho Killer. This song is total filler, but I'm not mad at it.
Baby Said is a song I'll admit I've not heard often as a topic. Essentially the song is about someone who avoids any version of deep conversation by just pivoting to sex. Like that whole Robin & Barney situation in How I Met Your Mother. "Baby said, When you're talking I go dead, Shut your mouth, give me your head, Uh-uh, uh, uh, know you really want to, Baby said, Let me taste your silhouette, You can talk between my legs, Uh-uh, uh, uh, know you really want to". Admittedly the fact that nearly all of the songs have insinuated sex or resolved the conflict with sex…the gimmick is getting old. All of the songs have been fun and honestly very good, but a little more range would be nice. Gasoline finally gives us a bit of a song with teeth. Lyrically it could be about a number of political topics but its most likely referring to the Russian invasion of Ukraine. Feel starts off with a very Seven Nation Army beat. We go back to drugs and sex as the driving topic, and lyrically its sparse, but they do a great job at making the song fun, danceable and just generally groovy to not care about the useless lyrics or redundant topics. Don't Wanna Sleep is very simply a song about avoiding serious or dark thoughts that kick in when you go to sleep. Drugs, all night partying and just being blissfully ignorant; nothing deep, but still relatable.
Kool Kids the singer seems to be doing some attempt at a version of the Liverpool accent to get across more of an insinuated Punk parody. Its amusing in the heavy handed parody but its also not a terrible simple Punk song. If Not for You is a somber and haunting ballad. The guitar tone has elements of 50s ballads like Earth Angel or Donna, but the lyrics are basically referring to someone as their savior or guardian angel that if not for them…they'd be dead. "If not for you, I wouldn't sing anymore, If not for you, I couldn't get off this floor, If not for you, Hell would be knocking on my door, If not for you" – the chorus is sweet and poignant all at the same time. Read Your Diary is…I don't totally know. Giving me a level of David Bowie vibes, this I'm pretty sure is a weird kink masturbation song. Since the lyrics talk about wearing her perfume, reading her diary, wearing her clothes and shoes…then the line of "Using my left hand so it feels like you" is a bit on the nose. Still an amusing song…just the topic went from a little stalker creep to just a kink. We don't kink shame here at The Chairshot, unless that's your kink, then we'll shame you sooo hard.
Mark Chapman is who many of us know as the name of the guy who killed John Lennon. However, this song is all in Italian…so I can only imagine with the faster pace it would be about manic obsession or something like that. The faster tempo does make it stick out, aside from of course, being in Italian. La Fine is another song in Italian. It is a little weird to call a song about 70% of the way through the album 'the end' but yeah, I don't have a ton of context lyrically since I don't know Italian, but its a decent sounding song. Il Dono Della Vita translates to 'the gift of life', and with the slower tempo and subtle drum beats it could be more of an empowering vibe regarding life. Figures some of their more interesting topics would be in the native language.
Mammamia gives me small pause that it will be another song in Italian…but okay no we're back to English! However, this song is ridiculous in the best kinds of ways. Reminding me of the irreverent stuff Little Big tosses out into the aether. Its literally a satirical song steering into Italian stereotypes. Supermodel immediately sounds like a fusion of Nirvana and Red Hot Chili Peppers. Funky Grunge could totally be a music genre; now I have to check that out. But this is a simple and groovy song about the typical supermodel who's fun, but kind of self absorbed and caught in her own world. The pre-chorus is pretty fun; "Yeah, she's a master, my compliments, If you wanna love her, just deal with that, She'll never love you more than money and cigarettes, Every night's a heartbreak". The Loneliest is a sweet love song to end the album. "You'll be the saddest part of me, A part of me that will never be mine, It's obvious, Tonight is gonna be the loneliest, You're still the oxygen I breathe, I see your face when I close my eyes, It's torturous, Tonight is gonna be the loneliest". The chorus is really one of those sad realities of no matter what happens in life, knowing you're gonna leave behind someone or someones you love, is the hardest part of the mental justification.

While the album is rife with redundant cliché topics like sex, drugs and rock & roll they also fused most of these well with the pop concepts of keeping the songs more up tempo and fun to make up for the lack of lyrical depth at times. Even though I came into this album really not sure what to expect from the band, I will say I'm entertained. There's definitely a few songs that will stick with me either due to earworm or because the topic was hilarious and fun (like Baby Said).
There we go, pretty damn good album. Definitely more pop elements that some people may not like, but when they want to get creative a few of the musical fusions are interesting and it was an all in all fun ride.
Final Judgment: 8.4/10
Bandwagon Nerds #175: Affleck is DC Done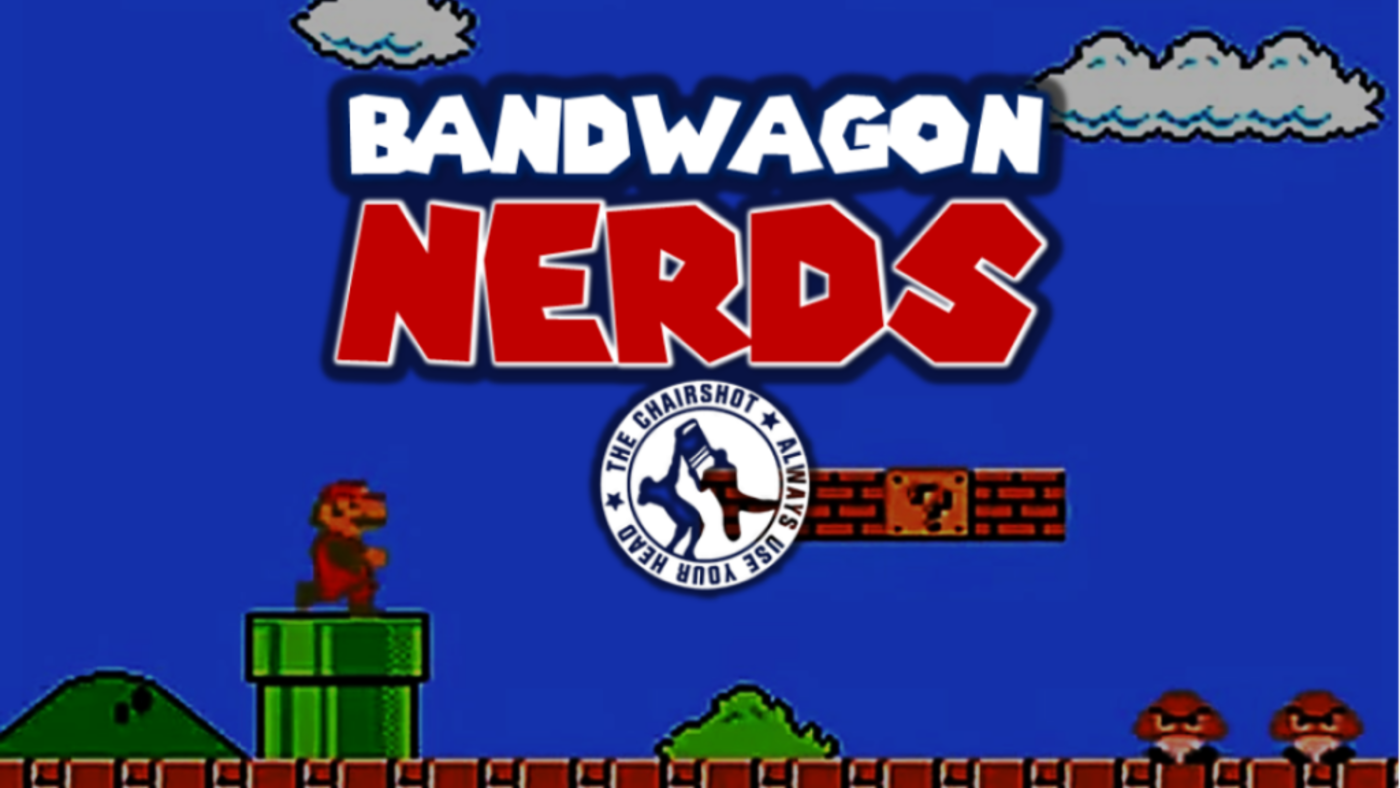 On this week's Bandwagon, Patrick, Tunney and Dave continue their coverage of The Mandalorian.  Why do the nerds think this episode may have been the best of season three so far?  Plus, the guys discuss tons of news around the Nerdosphere including the Oscars, The Last of Us and it's dynamic first season and why Ben Affleck says he is done with DC movies!
@WrestlngRealist

@AttitudeAgg
@itsReyCash
@PCTunney
@ViolentAesop
@therealcplatt
@ChairshotMedia
About Bandwagon Nerds
Join Patrick O'Dowd, David Ungar, PC Tunney and Rey Cash as they keep everyone up on all things nerd, and maybe add some new nerds along the way. It's the Bandwagon Nerds Podcast!
About the Chairshot Radio Network
Created in 2017, the Chairshot Radio Network presents you with the best in wrestling and wrestling crossover podcasts, including POD is WAR, Women's Wrestling Talk, The #Miranda Show, Badlands' Wrestling Mount Rushmores, The Outsider's Edge, DWI Podcast, Bandwagon Nerds, the Greg DeMarco Show, 3 Man Weave, Five Rounds, Turnbuckle Talk, Suwama's Station, The Reaction and more! You can find these great shows each week at theChairshot.com and through our distribution partners, including podcasting's most popular platforms.
---
The Chairshot Radio Network
Your home for the hardest hitting podcasts and radio shows!
Listen on your favorite platform!
iTunes  |  iHeart Radio  |  Google Play  |  Spotify
Listen, like, subscribe, and share!
---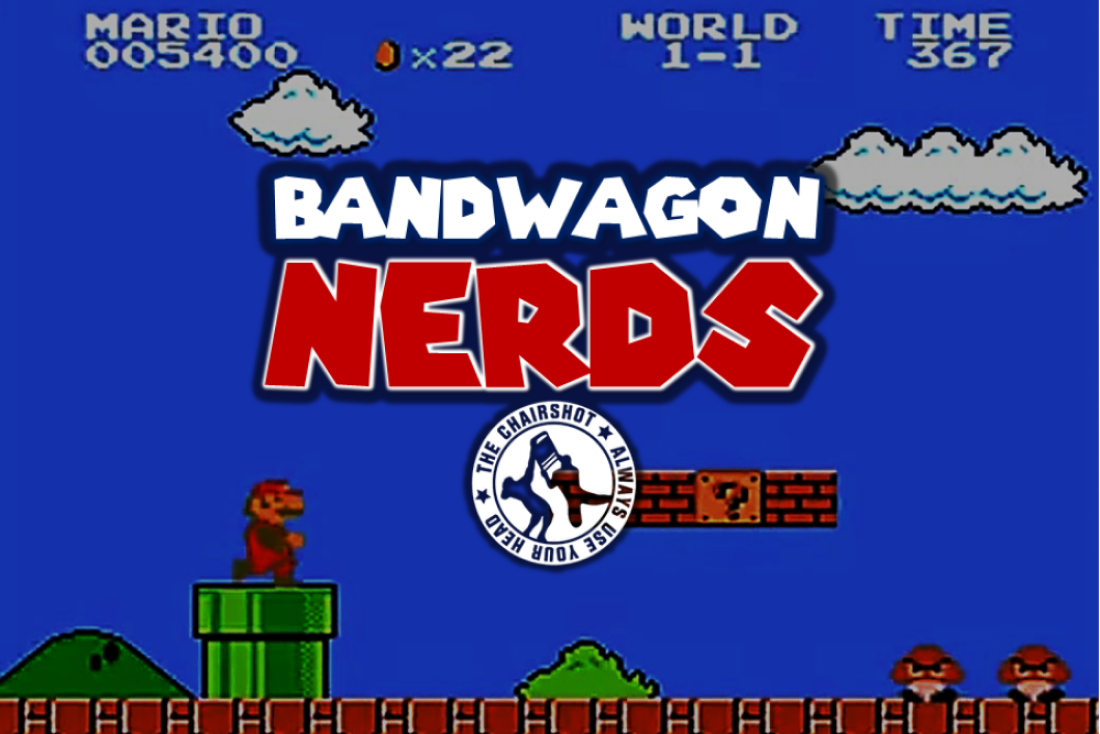 Talk the Kēki: Tokyo Revengers, Kubo Won't Let Me Be Invisible, More!
No breaks for Ethan and Mat this time, as we have another episode of Talk the Kēki!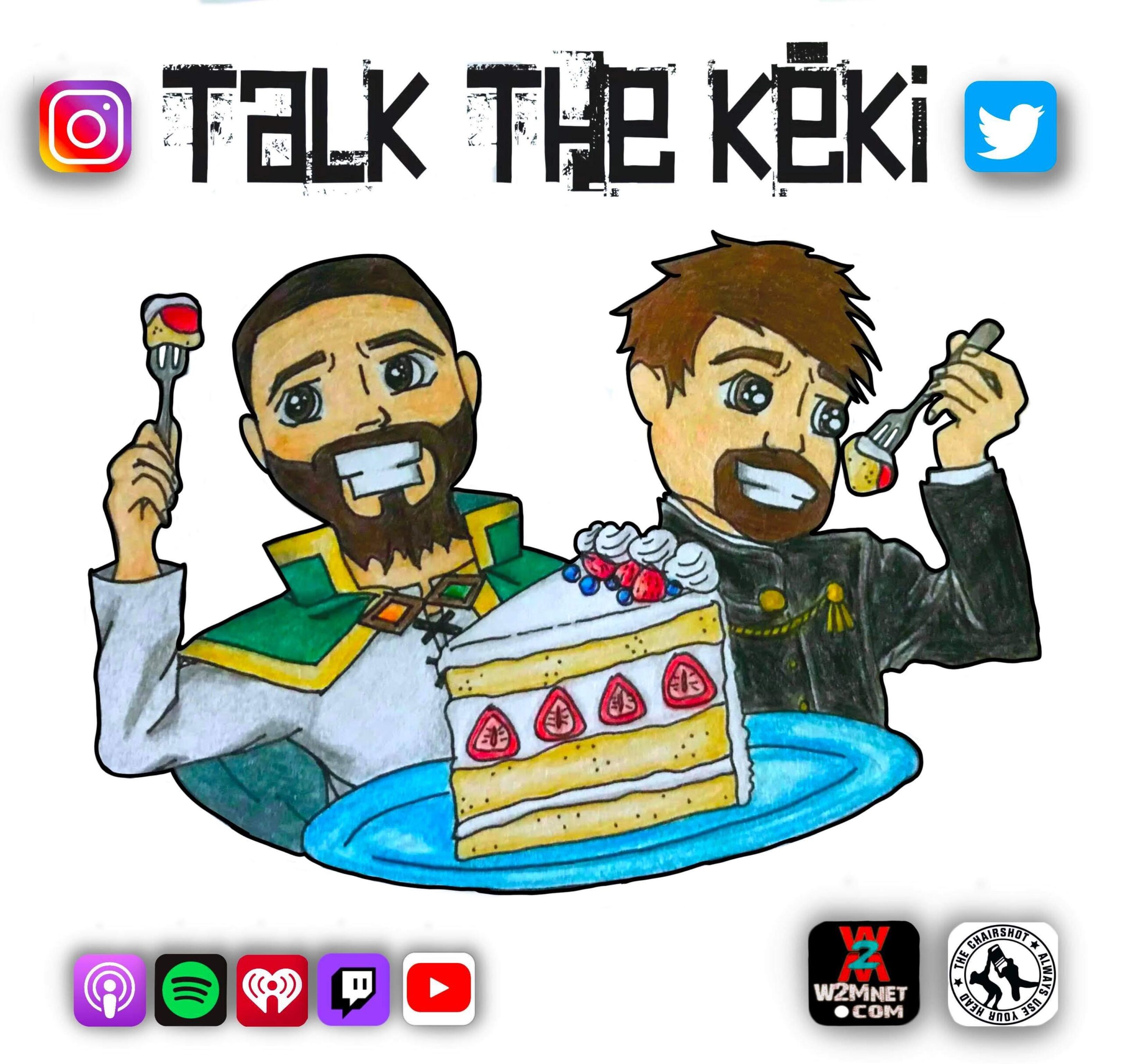 No breaks this time as we have another episode of Talk the Kēki! Join Mat and Ethan as they cover some news like the new season of Bottom-tier Character, Tomozaki-kun and other adaptations! Mat picks up the show, High Card while Ethan drops a show from his watchlist while slowly catching up on his backlog. They will also continue on with their seasonal reviews such as Tokyo Revengers, Kubo Won't Let me be Invisible, Buddy Daddies, Misfit of the Demon King Academy, Don't Toy with me, Miss. Nagatoro, and so much more!

Powered by RedCircle
About the Chairshot Radio Network
Launched in 2017, the Chairshot Radio Network presents you with the best in sports, entertainment, and sports entertainment. Wrestling and wrestling crossover podcasts + the most interesting content + the most engaging hosts = the most entertaining podcasts you'll find!
Featuring shows such as POD is WAR (sports, entertainment & sports entertainment) Bandwagon Nerds (entertainment & popular culture), The DWI Podcast (Drunk Wrestling Intellect), The Greg DeMarco Show (wrestling), The #Miranda Show (wrestling and entertainment), Hockey Talk (sports), THE 5×5 (pop culture), The Outsider's Edge (wrestling), Triple Grit Trivia (sports trivia), Down The Wire (Sports), Talk The Keki (Anime), The Mindless Wrestling Podcast (wrestling), Attitude Of Aggression/The Big Four (wrestling), and more!
---
The Chairshot Radio Network


Your home for the hardest hitting podcasts and radio shows!
Listen on your favorite platform!
iTunes  |  iHeart Radio  |  Google Play  |  Spotify
Listen, like, subscribe, and share!