Andrew's Judgmental Album Reviews: Samia – Honey (2023)
Deciding to venture into Indie Pop Rock again! The JAR tackles newer artist Samia and her sophomore album Honey!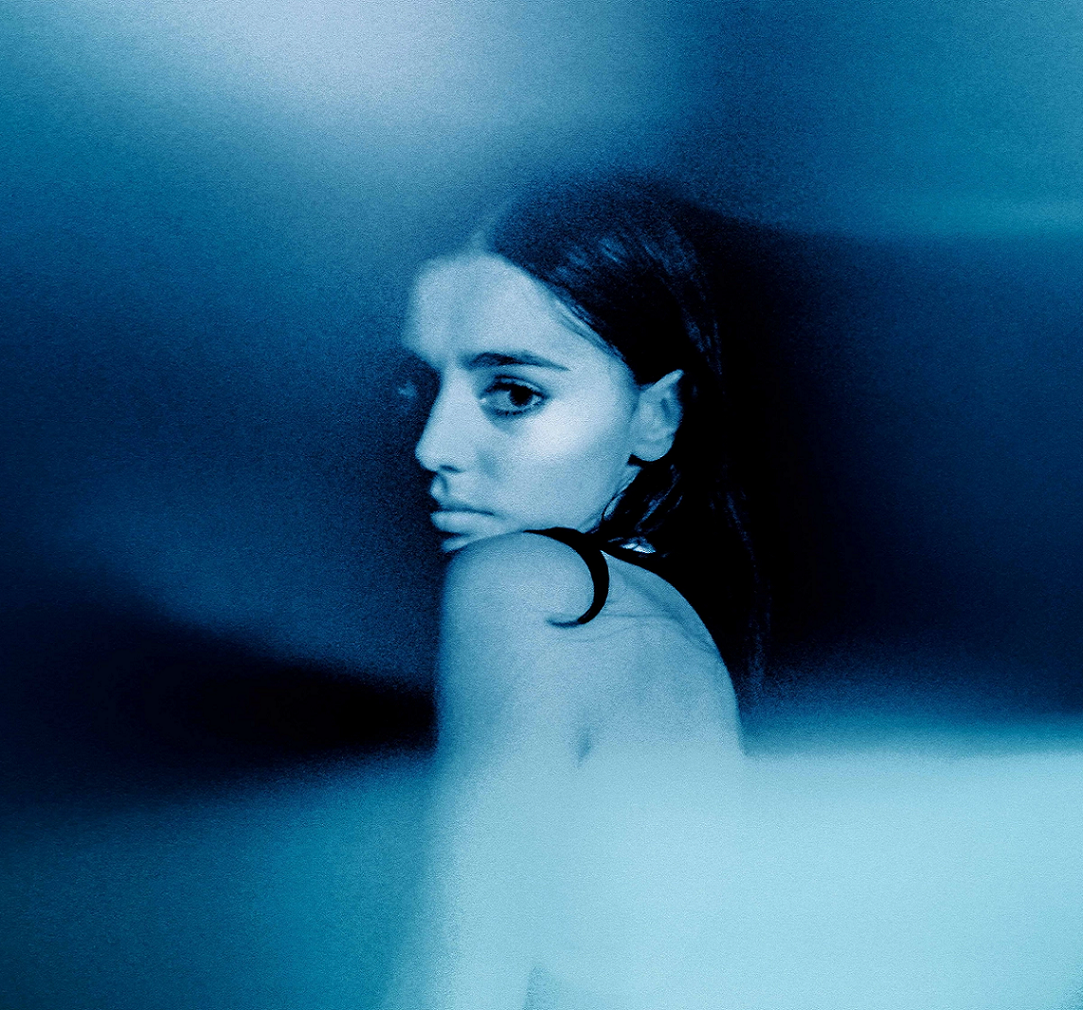 Now this was a product of Wikipedia having an upcoming albums of the year page, and I decided to start clicking around. Samia, is apparently the daughter of Kathy Najimy who most millennials will know and love as Mary Sanderson from Hocus Pocus. So, given the famous parent, color me interested in what the daughter's music sounds like.
Upon a little research, she's got that Billie Eilish or Joji kind of vibe of Indie Alt Pop Rock with dark, yet amusingly awkward lyrics. So given the fact that I do tend to enjoy the two afore mentioned acts…I'm marginally excited now. So let's get on with her sophomore album!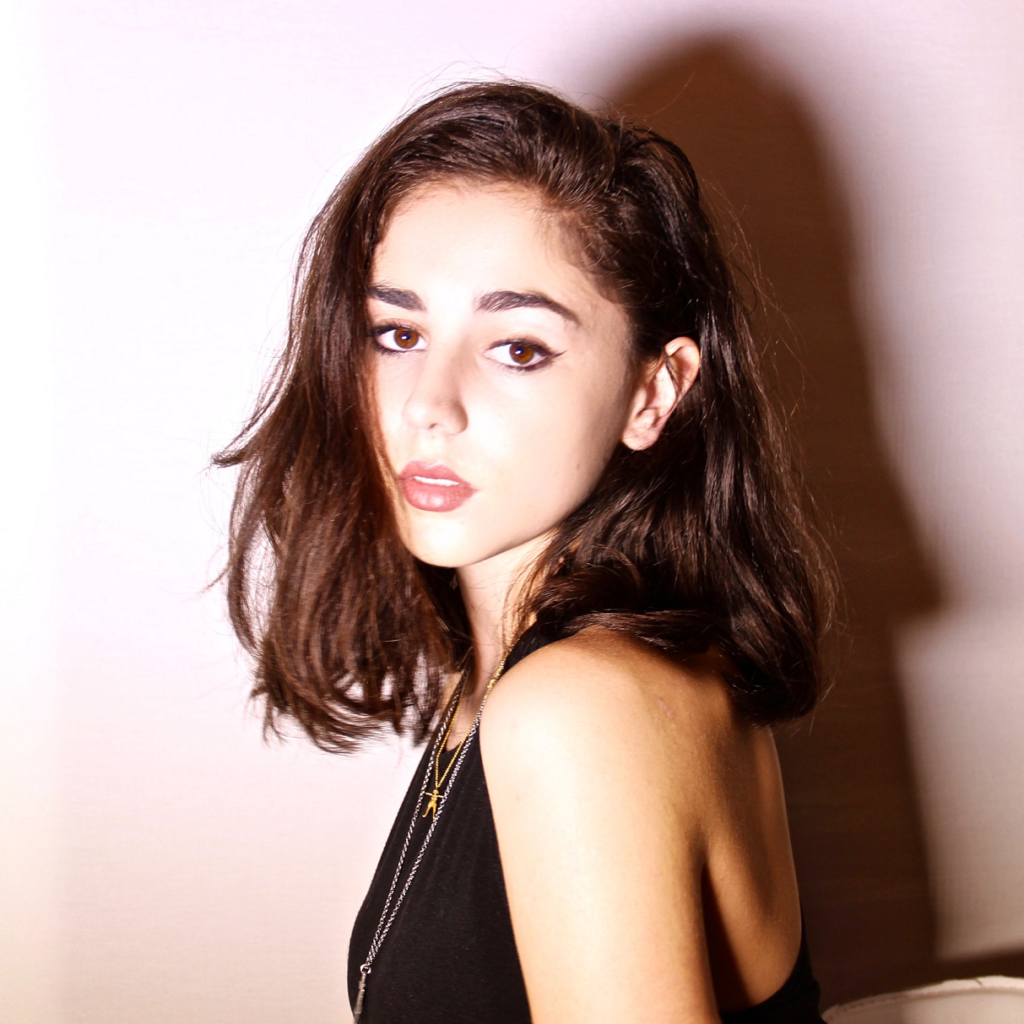 Artist: Samia
Album: Honey (2023)
Label: Grand Jury Music
Total Track Time: 40:06
Kill Her Freak Out has synth pipe organ accompaniment which gets across this dark and sad concept of a former love who's moved on, is getting married and having a kid with the new girl; and I'll just let the chorus say the punchline, "I've never been this bad, Can I tell you something?, I've never felt so unworthy of loving, I hope you marry the girl from your hometown, And I'll fucking kill her, And I'll fucking freak out". It's less angry and more just dark and direct, which adds to the depressing tone of the song. Charm You takes more of a Barenaked Ladies vibe where the music is upbeat and poppy, but the lyrics are a clever sandwich of depression and insecurity. The outro gets across the overall concept of the song very well, "Half life of my mystifying isn't long enough for trying, I don't wanna charm anyone this time, I don't wanna make anybody mine, Mostly it's just I don't wanna end up crying, I don't wanna charm you". A clever way at looking at being lonely and just wanting the company but not the baggage that comes with catching feelings and the whole relationship dance. Pink Balloon is a beautiful song, sung beautifully and the sparse instrumentation adds to the weight of the lyrics. Lyrically it paints this picture of someone who's coping with a heavy life through humor, but she sees the pain in their eyes. Using a pink balloon as the metaphor for what she's holding on to, to anchor them from leaving her. While its not overly clear if it's about suicide or just a friendship slipping away because of life, the imagery can apply a few different ways, and it's colored with such beautiful darkness, taking the lyrics in multiple ways helps the overall impact in my opinion.
Mad At Me (feat papa mbye) is a little more Electro/Synthwave when it comes to the music, so the drumbeat is driving this song away from darkness and despair at least. There's really feels like an almost playful song where someone is mad at her, but she wants to reconnect and wipe the slate clean. Its cute and confident, compared to the heaviness and insecurities of the first few songs.  Sea Lions is another song about broken relationships, but the vibe seems different. It basically expresses the desire to just hang out together again and doesn't mention repairing the break. To Me It Was can be summed up as a cute song about reminiscing. Sung much lighter than the previous songs, its just nice and simple. Breathing Song seems to be a rock bottom song, especially since the chorus is very simply just "No" repeated like 6 to 9 times. Could be about drugs, cutting, all of the above…its dark and actually gets across real pain and struggle. I would say for people who are struggling with their own intrusive thoughts to be wary of this song. Honey is such a cliché Indie Pop song about the California vibe of just enjoying life and going to the beach being young and irreverent. The juxtaposition from the last song, is clever, hilarious and questionable. Questionable because I wonder if its supposed to go for the artistic aspect of someone dealing with all of those issues can hide it by being so damn up and care free (seemingly), as a way of coping.
Nanana goes back to the general concept on many of the albums, where something broke. But this song her favorite friend's family is there to love her and help her through things. It could be a darker twist, but I like the vibe of an unexpected support system. Amelia has a fun vibe musically and lyrically about just hanging out with a wild friend. Enjoying the night, beach, clubs; just having fun with Amelia. Dream Song uses a lot of imagery for death, but has a very echoed haunting ethereal approach to everything; that it feels more like stoner thoughts. Like this weird concept of just sitting at the edge of the water, staring into the sky and contemplating death or what its like to die. Haunting, yet clever and calming all at the same time.

This album definitely fell into the genre I was expecting, and I was pleasantly impressed with a lot of different elements. Sure, there are a lot of bleak topics, but that is fairly relatable to many people. Broken friendships, lost love, suicide, intrusive thoughts; those are all things people struggle with daily. I appreciated how most of the songs tackled the darker themes in different ways. Some of it was an almost sarcastic way with the up-tempo music, and others dragged out feelings from even the coldest dead heart.
All that said, I'm very happy with this album. Really only giving her a chance since I'm a child of the 90s and the Kathy Najimy connection intrigued me; I can gladly say she stands on her own. Damn good album.
Final Judgment: 8.5/10
Bandwagon Nerds #175: Affleck is DC Done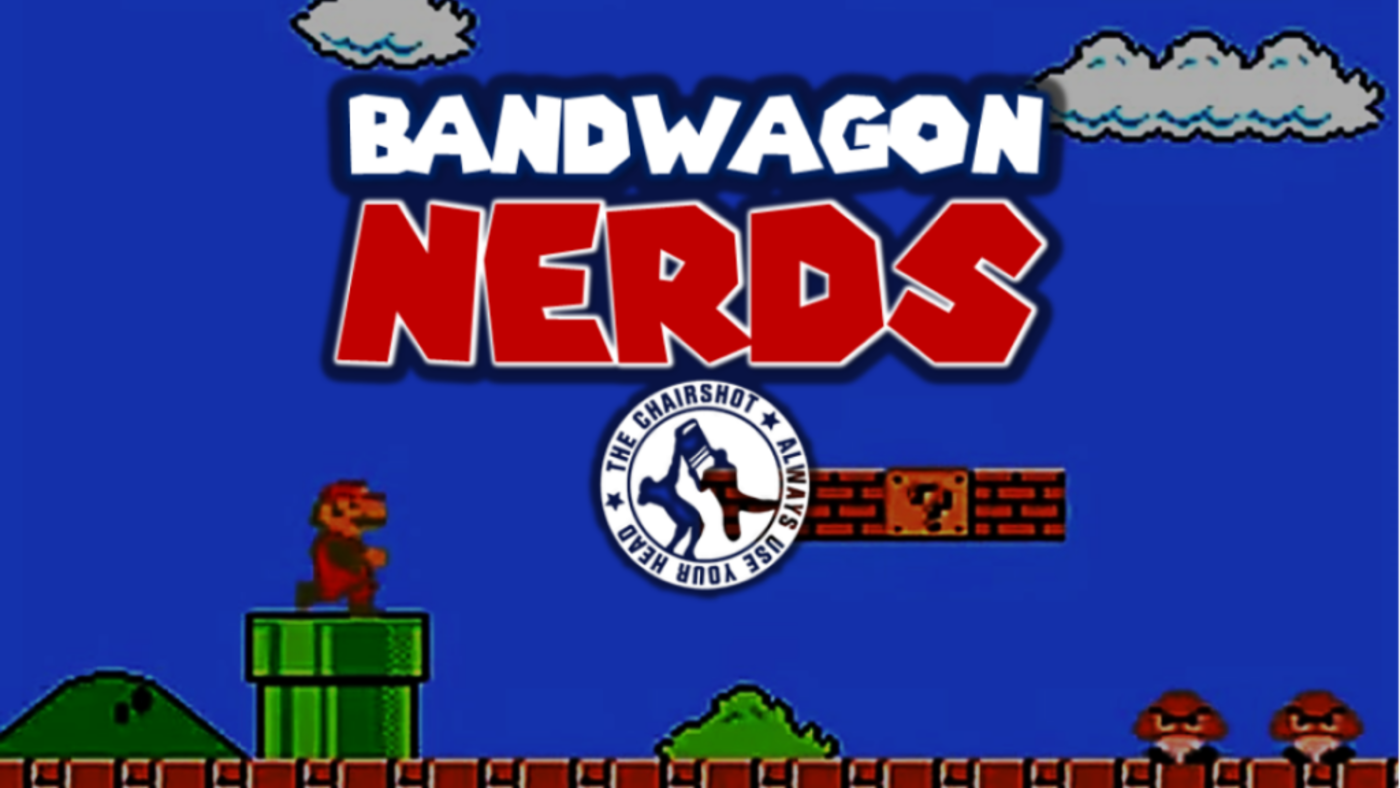 On this week's Bandwagon, Patrick, Tunney and Dave continue their coverage of The Mandalorian.  Why do the nerds think this episode may have been the best of season three so far?  Plus, the guys discuss tons of news around the Nerdosphere including the Oscars, The Last of Us and it's dynamic first season and why Ben Affleck says he is done with DC movies!
@WrestlngRealist

@AttitudeAgg
@itsReyCash
@PCTunney
@ViolentAesop
@therealcplatt
@ChairshotMedia
About Bandwagon Nerds
Join Patrick O'Dowd, David Ungar, PC Tunney and Rey Cash as they keep everyone up on all things nerd, and maybe add some new nerds along the way. It's the Bandwagon Nerds Podcast!
About the Chairshot Radio Network
Created in 2017, the Chairshot Radio Network presents you with the best in wrestling and wrestling crossover podcasts, including POD is WAR, Women's Wrestling Talk, The #Miranda Show, Badlands' Wrestling Mount Rushmores, The Outsider's Edge, DWI Podcast, Bandwagon Nerds, the Greg DeMarco Show, 3 Man Weave, Five Rounds, Turnbuckle Talk, Suwama's Station, The Reaction and more! You can find these great shows each week at theChairshot.com and through our distribution partners, including podcasting's most popular platforms.
---
The Chairshot Radio Network
Your home for the hardest hitting podcasts and radio shows!
Listen on your favorite platform!
iTunes  |  iHeart Radio  |  Google Play  |  Spotify
Listen, like, subscribe, and share!
---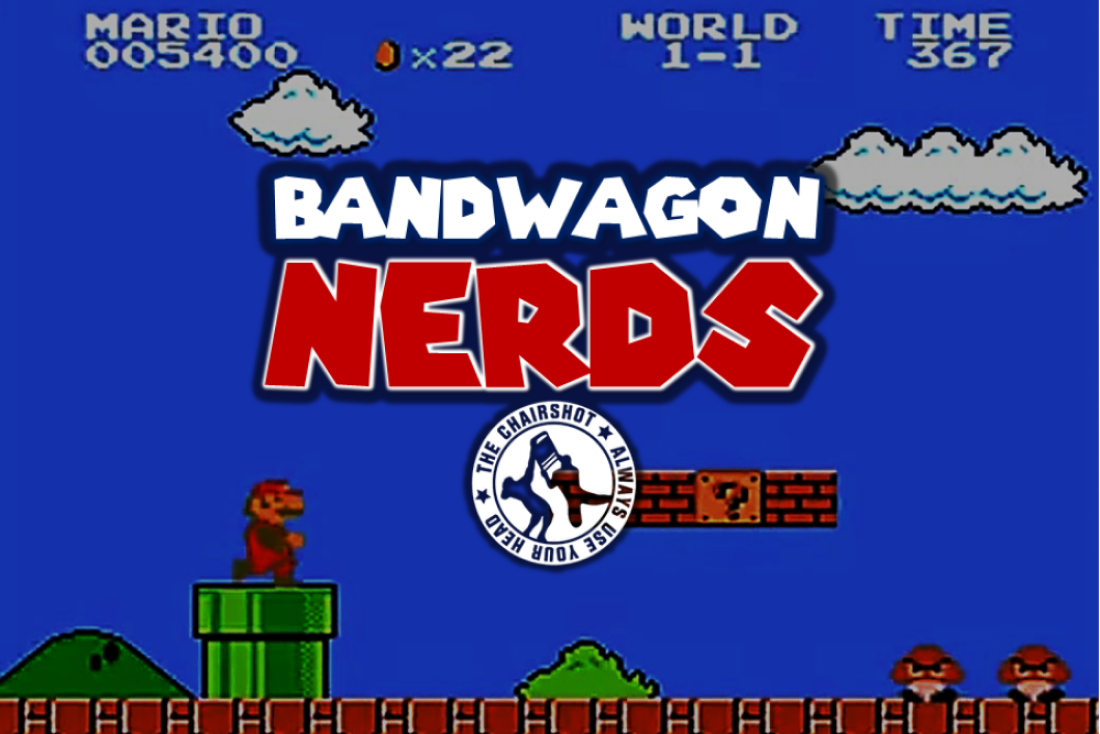 Talk the Kēki: Tokyo Revengers, Kubo Won't Let Me Be Invisible, More!
No breaks for Ethan and Mat this time, as we have another episode of Talk the Kēki!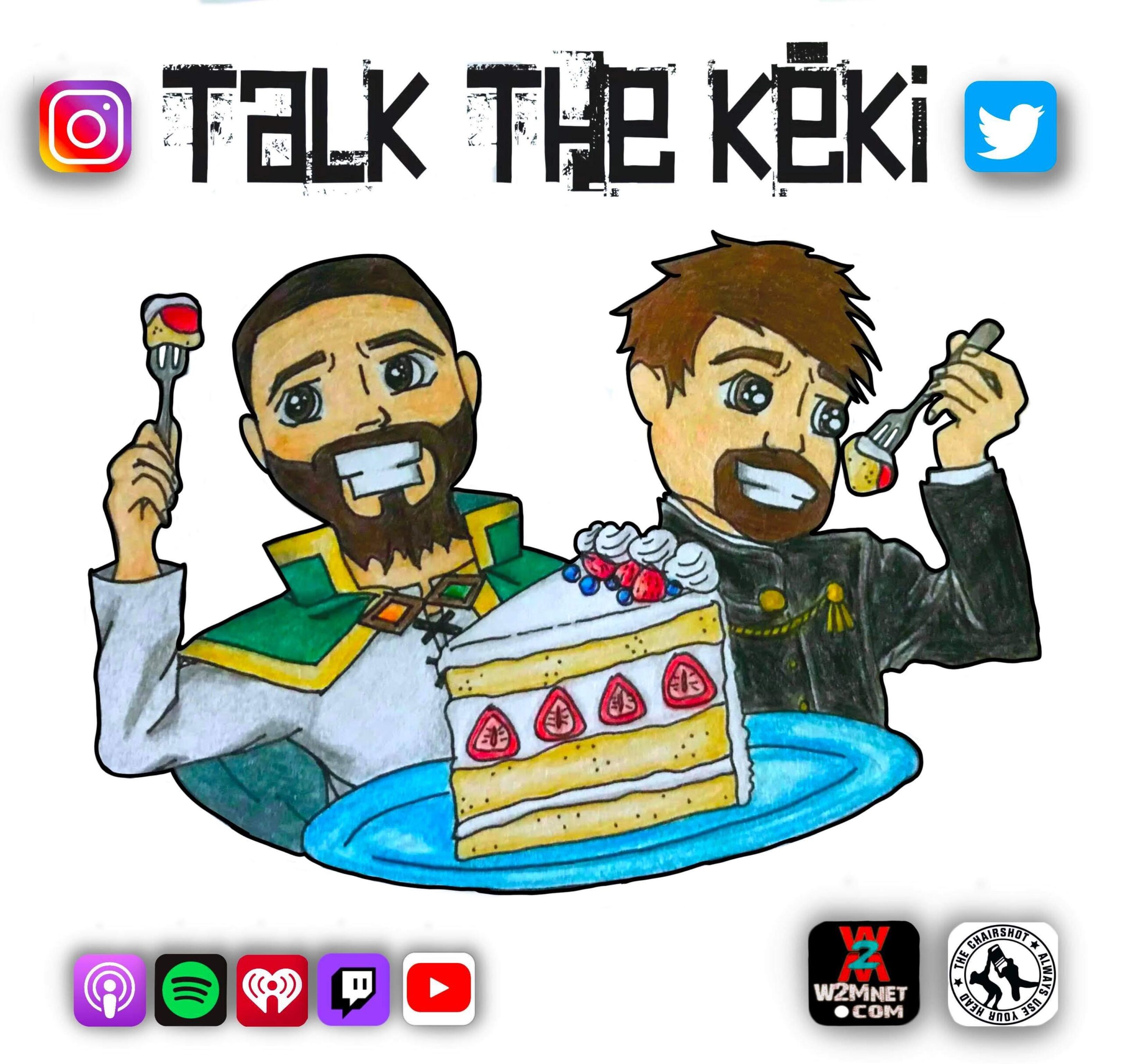 No breaks this time as we have another episode of Talk the Kēki! Join Mat and Ethan as they cover some news like the new season of Bottom-tier Character, Tomozaki-kun and other adaptations! Mat picks up the show, High Card while Ethan drops a show from his watchlist while slowly catching up on his backlog. They will also continue on with their seasonal reviews such as Tokyo Revengers, Kubo Won't Let me be Invisible, Buddy Daddies, Misfit of the Demon King Academy, Don't Toy with me, Miss. Nagatoro, and so much more!

Powered by RedCircle
About the Chairshot Radio Network
Launched in 2017, the Chairshot Radio Network presents you with the best in sports, entertainment, and sports entertainment. Wrestling and wrestling crossover podcasts + the most interesting content + the most engaging hosts = the most entertaining podcasts you'll find!
Featuring shows such as POD is WAR (sports, entertainment & sports entertainment) Bandwagon Nerds (entertainment & popular culture), The DWI Podcast (Drunk Wrestling Intellect), The Greg DeMarco Show (wrestling), The #Miranda Show (wrestling and entertainment), Hockey Talk (sports), THE 5×5 (pop culture), The Outsider's Edge (wrestling), Triple Grit Trivia (sports trivia), Down The Wire (Sports), Talk The Keki (Anime), The Mindless Wrestling Podcast (wrestling), Attitude Of Aggression/The Big Four (wrestling), and more!
---
The Chairshot Radio Network


Your home for the hardest hitting podcasts and radio shows!
Listen on your favorite platform!
iTunes  |  iHeart Radio  |  Google Play  |  Spotify
Listen, like, subscribe, and share!