Mitchell's Hyrule Puro-Resu News Report! (1/2/23)
Fallout from HyruleMania 3!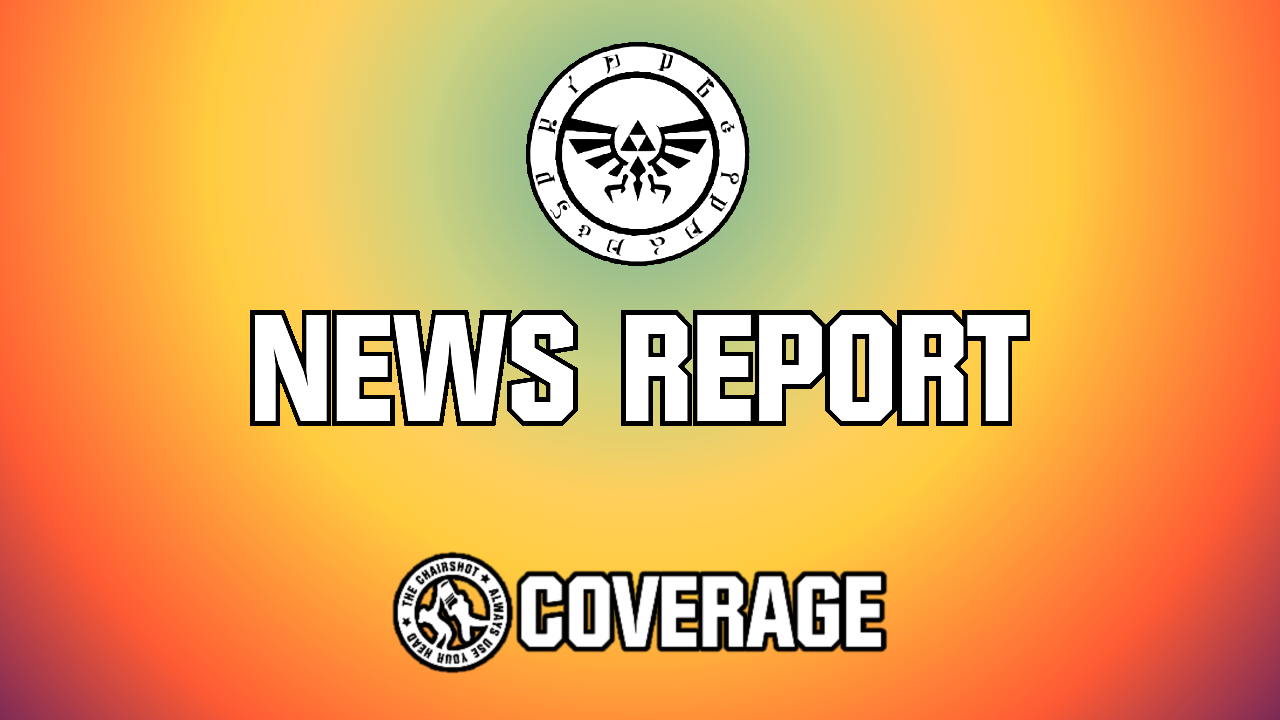 Nothing truly ends in HPW!
The third Celebration of Greatness was a wild way to end 2022, but things are spilling over into 2023! Hear from the winners and losers of HyruleMania 3!
After the HPW Death Mountain Championship Ladder Match.
Torbevito and Torbellino walk in.
The father-son duo are a bit down after Torbevito lost the title. "I guess the trend continues," Torbevito sighs. "I wasn't the first Death Mountain Champion to survive the ladder match." Torbellino encourages his son in Zoran and Torbevito thanks him. But then Ghirahim barges in, saying, "How sad! You brought your daddy along to help you and you still lost!" Torbevito tells Ghirahim back, "Shouldn't you be picking argyle splinters out of your ass?" Ghirahim gets in Torbevito's face, but then Odolwa storms in! He's mad at all of them for getting in his way! Torbevito points out Odolwa was about to throw his dad out of the ring.
Ghirahim tells Odolwa that "The Sword of the Swamp" just wasn't sharp enough. Odolwa says he was sharper than "The Living Blade." The two stare down but Torbevito tries to interject himself. The HPW media ushers them all along and Ghirahim is the first to leave. Torbevito and his dad linger a moment, but then they leave. Will all this pick back up where it left off in the New Year?
Aveil walks in.
The Gerudo Sisterhood is there to meet her and they hug it out. Aveil feels she's let them down but they tell her it's alright. Ladder matches are wild, it's how Tali lost that title in the first place. But Aveil says they shouldn't worry about her right now. Tali, Buliara & Riju need to focus on their match. The Sisterhood fires up and says they're going to take Arrow Club Down! They rally with "SA'OTEN! SA'OTEN!" and head out.
Midna walks in, title on her shoulder.
The Twilight Princess stands tall with a proud smile on her face. "So? Am I right? Does everyone love me~? Of course they do. I'm me!" Midna smiles and laughs as she struts across the room and grabs a water on her way out. Will all of Hyrule love the new Death Mountain Champion?
After the grudge match of Gibdo VS Gibdo.
HPW Media catches the sarcophagus on the way out.
The Gibdo known as Āléx is inside, being taken away by the Wizzrobes. They're exiting the Great Hyrule Forest, heading north. The UnderWorld Order follow after, and there's a boat waiting at the shore. Ted Beedle Ossi calls out to the Wizzrobes and tries to bribe them, but they don't respond to the Rupees he holds out. The Wizzrobes load the sarcophagus onto the boat, and it takes off, directly across the moat-like lake. Beedle doesn't get it. What's across the lake? Why're they taking Āléx there?
Gomess knows what's there. "The Thyphlo Ruins. A place shrouded in darkness and mystery. No one knows the way inside, but I guess the Wizzrobes do. If we want Āléx back… We'll have to go inside." Hollywood ReDead says, "Well, so what? We're the UnderWorld Order! We can take anything that's inside there!" Except for Beedle, the uWo is ready. Will they be able to bring back Āléx from ruin?
The Dark Forces celebrate!
Cia, Volga, and Wizzro cheer and pop champagne. Kēvín is wearing the golden headdress again as the others drink up. "Now that I am The Gibdo of All Gibdos," Kēvín says, "I shall become more powerful than you can possibly imagine. I shall become a bringer of death. I will never eat, I will never sleep, and I will never stop until I reign supreme over HPW." Volga says, "Uh, okay. But we need to eat, so let's get going, our reservations are for 7." Kevin sighs and the Dark Forces leaves. Will the Dark Forces be unstoppable after their victory here tonight?
After the grudge match of Hair VS Mask, Anything Goes.
Skull Kid struts backstage.
We can't see his face behind the mask but he is flexing, so clearly he is proud of himself. But then he looks around, apparently confused. "Where is everyone? I won!" HPW Media tells him about Āléx and the ruins. "So? He lost! If he's going to the Thyphlo Ruins, he'll still be there later. This is about ME, beating GROOSE, and HUMILIATING him! He's going to look like a thumb headed doofus now, and that's thanks to ME!" No one else responds, Skull Kid seethes and storms off.
Groose is helped to the back.
The Skyfall Stud has a crimson mask forming from where Skull Kid busted him open, and his hair is a chaotic mess. Groose is set down in another chair as Tingle and Ladrona walk in. The medic patches Groose's forehead up and tells the barber to wait until later to finish with the hair. Tingle can't believe Skull Kid would do this to Groose. Ladrona says that Skull Kid will pay for this. "Maybe not today, maybe not tomorrow, but some day." Vengeance aside, will Groose be alright? Or did Skull Kid do more than just take away his hair at the end of 2022?
After the HPW Trios Championships match.
Arrow Club angrily storms in.
Mack Quackson keeps shouting, "Are you kidding me? Are you kidding me?!" as he kicks things and knocks stuff off the catering table while Rick seethes. Bad Croc Scaly also fumes while his chest and head are covered with big ice packs. But Fin Balure calms everyone down. "Guys, I know, but it's alright, just calm down. Yes, you lost, but so did Torbevito. And we'll have chances to get those belts back. But right now, I'm about to defend my title, and it'll all be good. Just relax, alright? We'll make an epic comeback in 2023, just watch." The Club calms down and leaves, but we know how that goes…
The Dames of the Dunes return victorious.
Aveil is all fired up as Tali, Buliara & Riju walk in with the titles on their shoulders. They all hug it out, Riju still wiping tears from the in-ring celebration. Shabonne says to the camera, "Vai and voe, you have just seen something incredible. Tali becomes the first-ever wrestler to have held the HPW Death Mountain Championship and HPW Trios Championship in her career. Buliara & Riju are the first-ever TWO TIME HPW Trios Champions! And what makes that even bigger is that it wasn't a male team that did it. It was a female team, it was a Gerudo team. We are leading the way!
"And now, sky's the limit! Any one of these vai can go for another prize. The Triforce Tournament is coming, Midna is the new Death Mountain Champion, and while we have to wait and see what happens with the Goddess Championship, we'll be glad to take on Zelda or Veran." "But until then," Riju says, smiling now, "Good bye, mwah! And Happy New Year~!" "SA'OTEN~!" The Gerudo Sisterhood waves bye before leaving, will they take over HPW in 2023?
After the HPW Termina Championship match.
Fin Balure returns, having lost the title.
The Zora Rock 'n' Rolla certainly looks dejected. The Arrow Club is there with expressions that aren't upset or disappointed, but oddly understanding. Rick then hands Fin a chair and directs him to the catering table. Fin SMASHES the bags of potato chips! What a waste! But Fin gets his anger out and he throws the chair down on top of the table. "What I said still holds!" Fin says as he glares at the camera. "2023, the epic comeback! The Year of the Arrow!" The Arrow Club fires up and heads out, will they soon be golden all over again?
Ganondorf sings as he enters with the title.
"Ganondorf's our champion~! Ganondorf's our champion~! Ganondorf's our champion~! Ganondorf's our champion~!" The Gerudo Ace laughs as he picks up a beer and cracks it open. He chugs it, lets out a satisfied sigh, and sits with the belt at the table. "Triple Crown Ganondorf. Hmm… Not bad. Maybe… Triple Crown Ganon. Yeah, that sounds good. I was named for Ganon Hackenslash, I might as well go all the way. I! Am! GANON! And there's no stopping me now. This won't be a four month reign, this won't be a half year reign. If Fin can get to 364 days, so can I. If Zelda can get to two years, so can I! Mark my words, this is the Year of Ganon!"
Ganon has dropped the "dorf," but will he hold onto the gold all through the New Year? Or is he betting too much on himself?
After the HPW Goddess Championship match.
Veran returns backstage.
The Sorceress of Shadows sighs but doesn't look that upset. "This is like deja vu, y'know? I had a great match with Zelda on Eventide for Treasure Island, and I just had an amazing match against Zelda here tonight. The trilogy is complete, she earned that win. But don't you worry. I'm coming back. I'll keep coming back again and again, because I'm not giving up. I know I have one last title reign in me. Maybe it's as Goddess Champion, maybe it's as Triforce Champion. We'll just have to wait and see, won't we?" Veran heads out, will the living legend look to take over in the New Year?
Zelda returns, victorious.
She has the new form of the HPW Goddess Championship around her waist, and she's greeted by an HPW producer. Just as last year, Zelda is presented with a bouquet of flowers, and a medal that now says "TWO YEARS" on it. Zelda is again thankful and wears the medal. She poses for photos, a proud smile on her face as she holds up the medal. Zelda then looks right in the video camera to say "Two! Calendar! Years! I am setting a record every second of every minute of every day. I-" Zelda stops as Midna walks into view. Midna walks over and Zelda stares her down. The two look at each other, and then at the other's title.
"So," Midna says. "I recall someone saying we should have a Winner Takes All match. Now, obviously that was when I had that title, and you were going for the Triforce title. But, you have that title while I have this title. So, it can still work out, right?" Zelda thinks for a moment, then says "Yeah, it can still work out." "Then go get your daddy to make the match," Midna says before she leaves. Zelda keeps a flat expression, but 2023 already has a huge match to look forward to! Who will be the joint Goddess and Death Mountain Champion after this clash of princesses?
After the HPW Triforce Championship match.
We see alternate angles of the attack at the end of the match, as well as several reactions from the fans.
The Ikana Royal Family walks backstage.
Sir Hurr & Sir Durr help Igos du Ikana along. Stal-Kid is shaking his head and saying, "Nope. Nope. Whatever's going on out there, not our problem." Captain Keeta says "Kage got lucky! Lord Igos hit him square in the jaw with the Elegy of Emptiness, but the spacing was off and that let Kage get out of the ring." Igos has Keeta stop there, and then he stands up tall. "Kage… His fire, his darkness, was stronger than I knew. He deserves to be champion. And perhaps, he is already getting what he deserves as his reward." Igos chuckles, and then hobbles as he leads his team away. Will the Ruler of Ruin return to try again in the New Year?
The Faces of Evil walk in.
The Bokoblin clown is of course laughing hysterically as this foursome stands together. "That was so much fun!" he says. "Have you ever seen a better debut from a faction anywhere? We just took down the top champion, in the top company in all of pro-wrestling!" He starts laughing again while his chubby cyclops friend looks over the mashed up potato chip bags. He still opens one and pours the crushed chips into his mouth to eat. The Bokoblin then says, "Oh, I'm sorry, where are my manners? I'm Harlequin, the happy-go-lucky wreaker of havoc. This is Militron, the armored annihilator of all things.
"This is Lupay, the wild Wolfos whose willing to do anything to win. And that's Glutko, the gargantuan Giganox who gorges on gore, and also whatever he can get his hands on. And together, we are the Faces of Evil!" Militron says, "Kage, you have just been put in forge of fury! You will either come out stronger than ever, or crumble to pieces. The result is up to you." Lupay says, "Kage will probably be licking his AWOOOOOOooounds in the shadows after tonight. But he will have no choice but to defend that title after the Triforce Tournament. We'll see you then, champion." Glutko says, "And it will be… DELICIOUS~!"
The Faces of Evil leave, Harlequin laughing again. Will the landscape of HPW soon be changed by their hands?
---
My Thoughts:
This was a lot of fun here. I wanted to bring in the Thyphlo Ruins somehow, and this was a great opening to do that. I'm not quite sure how it'll work, but I think it could give the uWo something really interesting to do away from a title story for a bit. Similarly, I've been trying to figure out how to make Ganondorf become Ganon so here was that opening. Zelda VS Midna, Winner Takes All is going to be great stuff, but we'll build that towards the Triforce Anniversary in April with the tournament taking priority. And Kage not having something to say is fitting. He just got beat down, he's hurt and in no mood.
Bandwagon Nerds #175: Affleck is DC Done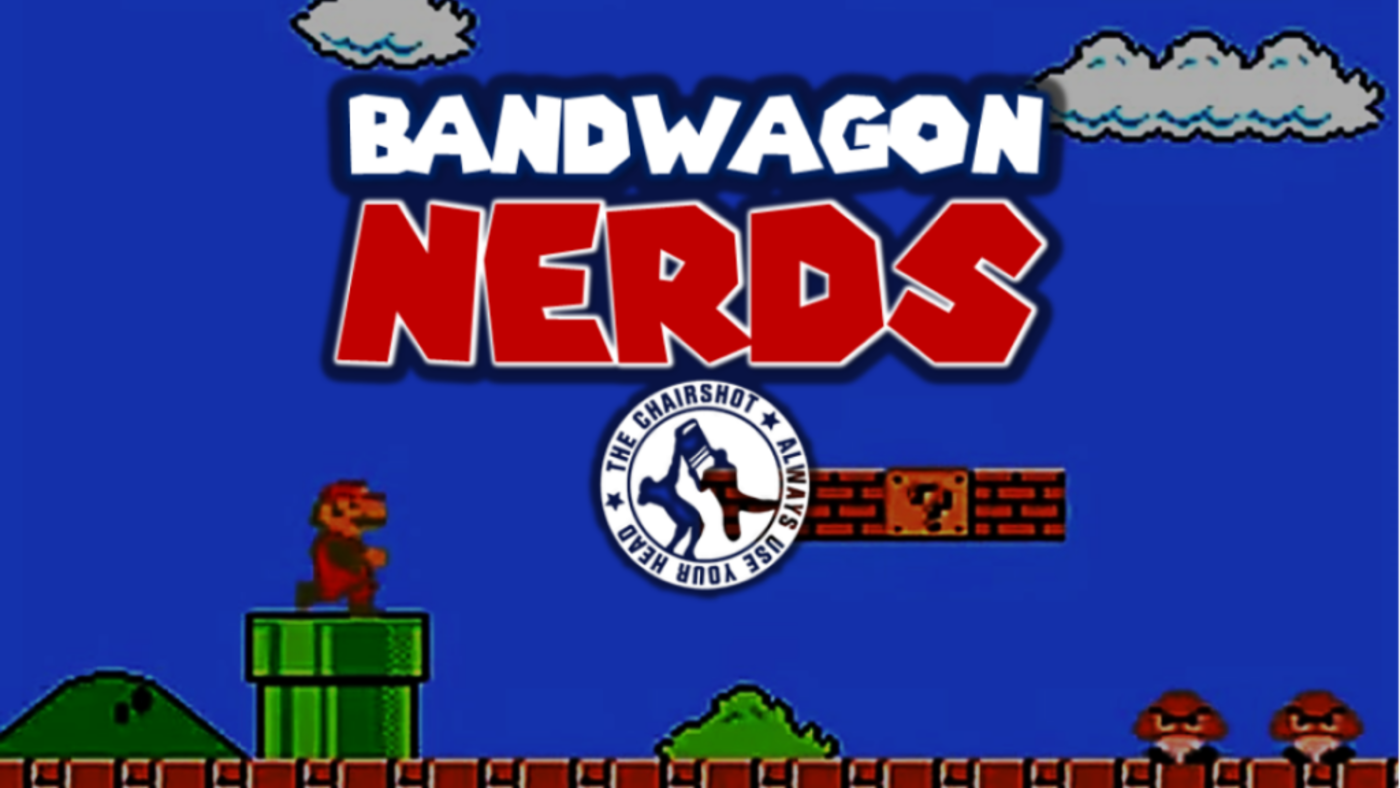 On this week's Bandwagon, Patrick, Tunney and Dave continue their coverage of The Mandalorian.  Why do the nerds think this episode may have been the best of season three so far?  Plus, the guys discuss tons of news around the Nerdosphere including the Oscars, The Last of Us and it's dynamic first season and why Ben Affleck says he is done with DC movies!
@WrestlngRealist

@AttitudeAgg
@itsReyCash
@PCTunney
@ViolentAesop
@therealcplatt
@ChairshotMedia
About Bandwagon Nerds
Join Patrick O'Dowd, David Ungar, PC Tunney and Rey Cash as they keep everyone up on all things nerd, and maybe add some new nerds along the way. It's the Bandwagon Nerds Podcast!
About the Chairshot Radio Network
Created in 2017, the Chairshot Radio Network presents you with the best in wrestling and wrestling crossover podcasts, including POD is WAR, Women's Wrestling Talk, The #Miranda Show, Badlands' Wrestling Mount Rushmores, The Outsider's Edge, DWI Podcast, Bandwagon Nerds, the Greg DeMarco Show, 3 Man Weave, Five Rounds, Turnbuckle Talk, Suwama's Station, The Reaction and more! You can find these great shows each week at theChairshot.com and through our distribution partners, including podcasting's most popular platforms.
---
The Chairshot Radio Network
Your home for the hardest hitting podcasts and radio shows!
Listen on your favorite platform!
iTunes  |  iHeart Radio  |  Google Play  |  Spotify
Listen, like, subscribe, and share!
---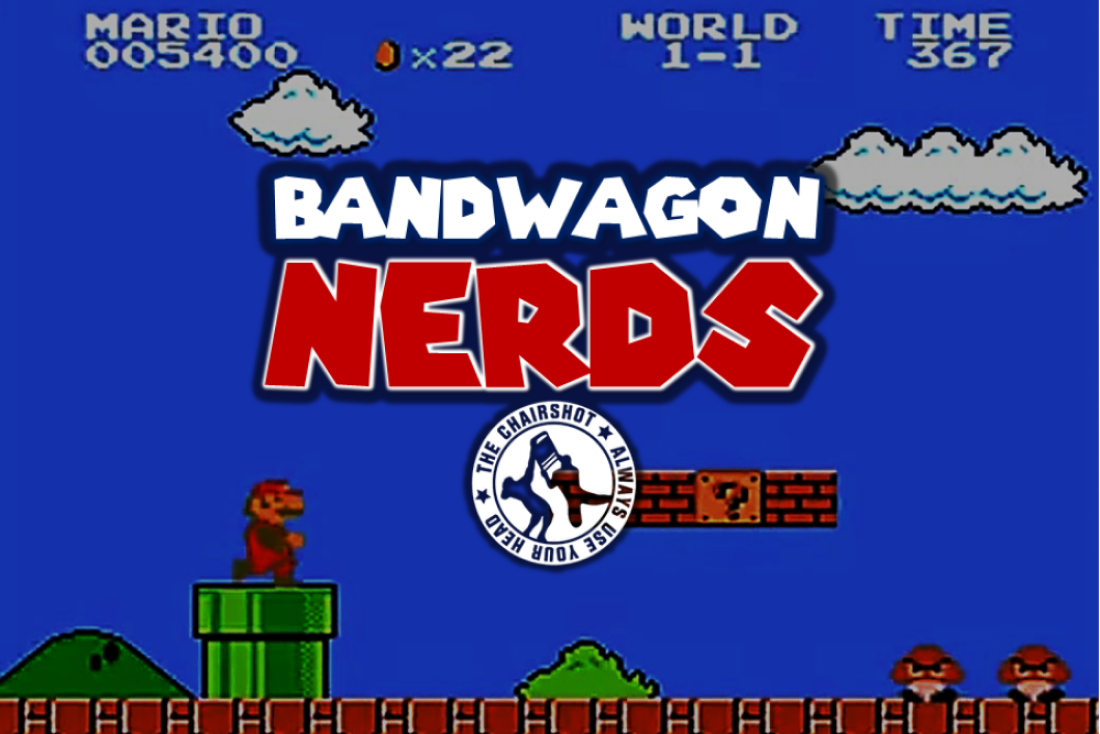 Talk the Kēki: Tokyo Revengers, Kubo Won't Let Me Be Invisible, More!
No breaks for Ethan and Mat this time, as we have another episode of Talk the Kēki!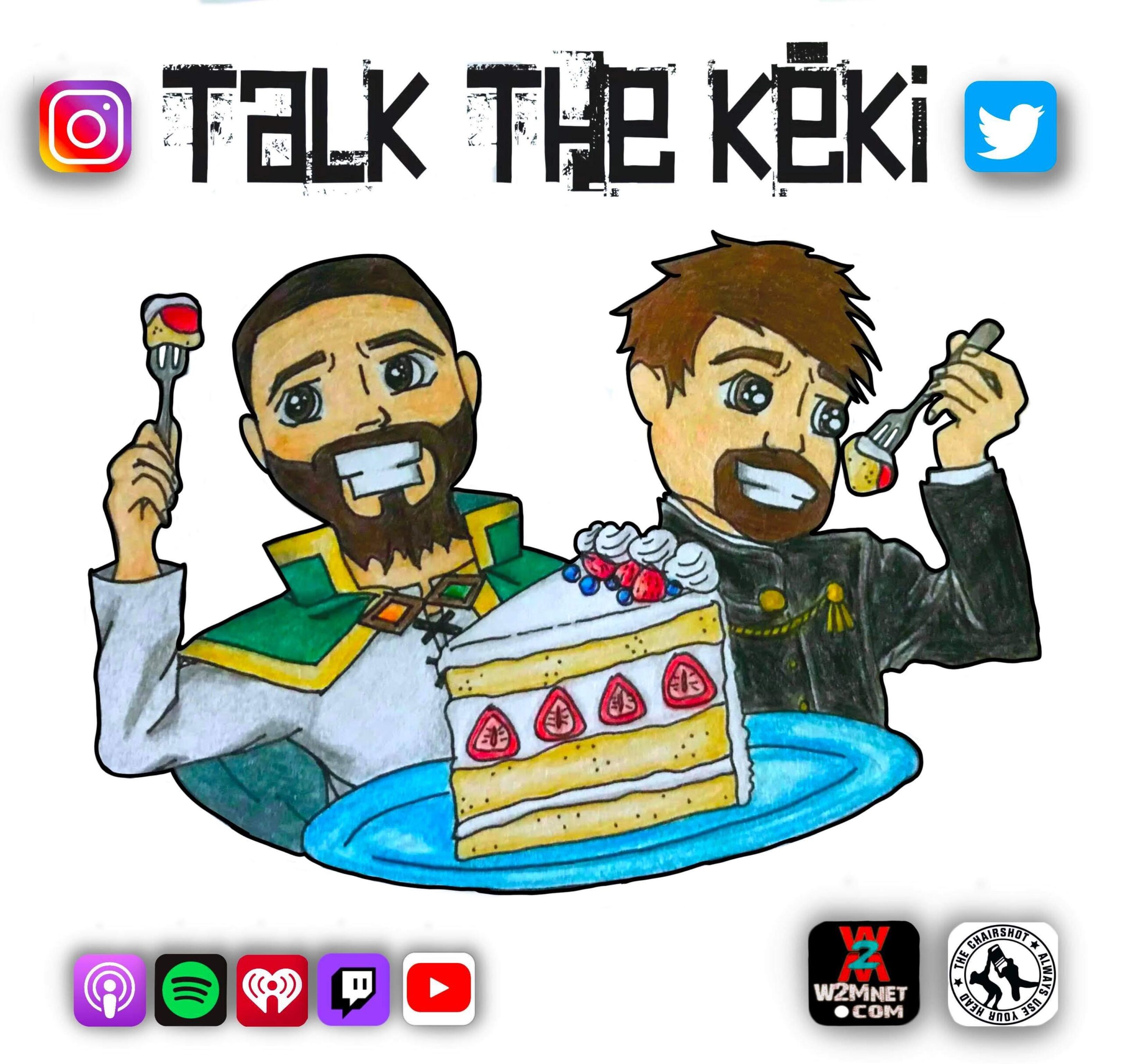 No breaks this time as we have another episode of Talk the Kēki! Join Mat and Ethan as they cover some news like the new season of Bottom-tier Character, Tomozaki-kun and other adaptations! Mat picks up the show, High Card while Ethan drops a show from his watchlist while slowly catching up on his backlog. They will also continue on with their seasonal reviews such as Tokyo Revengers, Kubo Won't Let me be Invisible, Buddy Daddies, Misfit of the Demon King Academy, Don't Toy with me, Miss. Nagatoro, and so much more!

Powered by RedCircle
About the Chairshot Radio Network
Launched in 2017, the Chairshot Radio Network presents you with the best in sports, entertainment, and sports entertainment. Wrestling and wrestling crossover podcasts + the most interesting content + the most engaging hosts = the most entertaining podcasts you'll find!
Featuring shows such as POD is WAR (sports, entertainment & sports entertainment) Bandwagon Nerds (entertainment & popular culture), The DWI Podcast (Drunk Wrestling Intellect), The Greg DeMarco Show (wrestling), The #Miranda Show (wrestling and entertainment), Hockey Talk (sports), THE 5×5 (pop culture), The Outsider's Edge (wrestling), Triple Grit Trivia (sports trivia), Down The Wire (Sports), Talk The Keki (Anime), The Mindless Wrestling Podcast (wrestling), Attitude Of Aggression/The Big Four (wrestling), and more!
---
The Chairshot Radio Network


Your home for the hardest hitting podcasts and radio shows!
Listen on your favorite platform!
iTunes  |  iHeart Radio  |  Google Play  |  Spotify
Listen, like, subscribe, and share!