Andrew's Judgmental Album Reviews: The Winery Dogs – III (2023)
We've got a Supergroup in the JAR! Fans of Mike Portnoy know Winery Dogs, but how does the new album stack up when judged?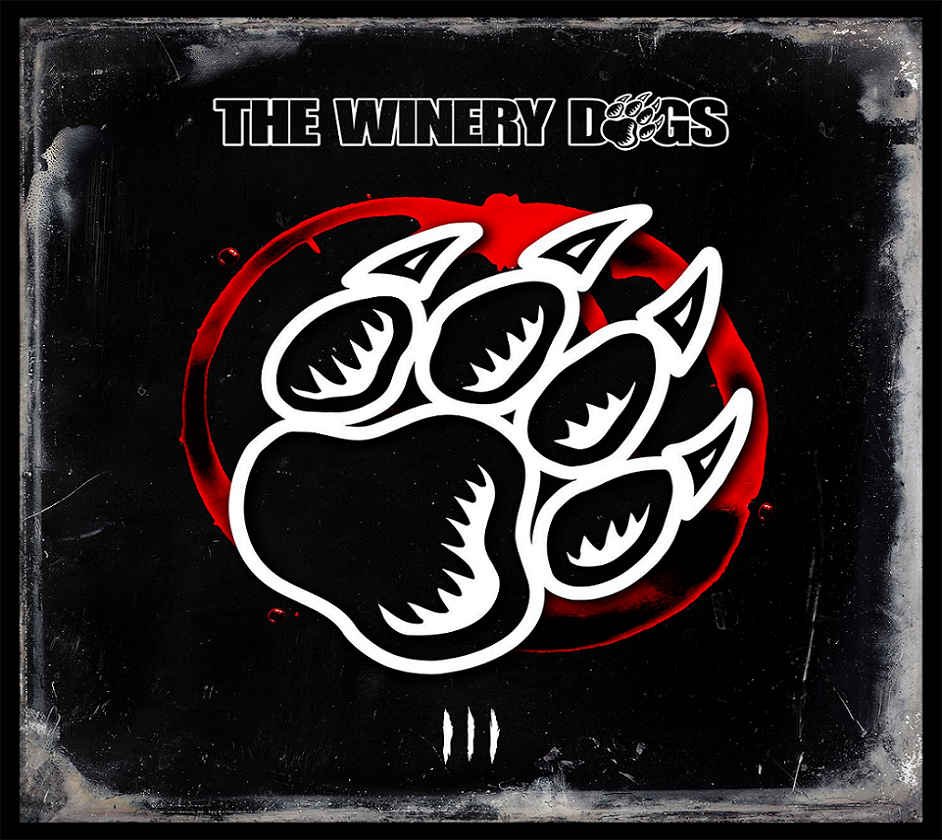 Finally a band I have some prior knowledge to, beyond just YouTube rabbit holes and general fishing around. The Winery Dogs is a supergroup, and I only really know about them because I'm a big Mike Portnoy fan. So whenever he does a side project, be it Porcupine Tree, Adrenaline Mob or even filling in on drums for OverKill during Gigantour cause the drummer had to take a piss; I'm here for all of that.
The other two members are no slouches either, both very accomplished in their own right; hence why this is considered a supergroup. That being said, we should be in store for some great hard rock, a little bluesy, but a lot of just great musicianship and quality all around.
The Winery Dogs are: Mike Portnoy (Drums, Percussion, Backing Vocals), Richie Kotzen (Guitar, Keys, Lead Vocals), Billy Sheehan (Bass, Backing Vocals)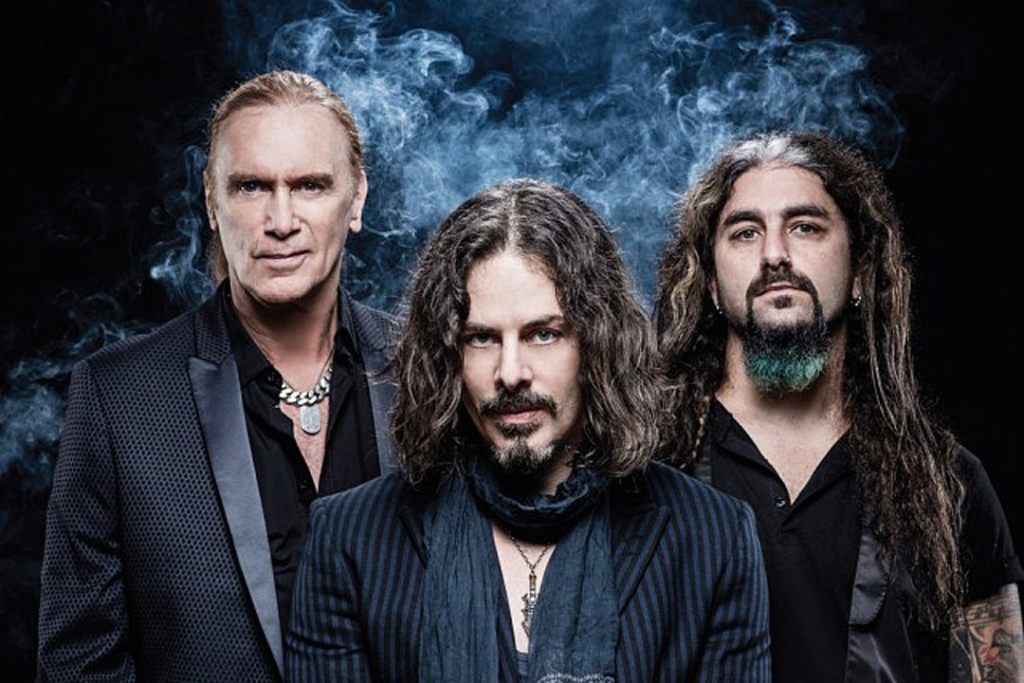 Artist: The Winery Dogs
Album: III (2023)
Label: Three Dog Music LLC
Total Track Time: 50:48
Xanadu has a nice quick pass, great bass frills and the singer will remind people of Chris Cornell from Soundgarden. I also really love the slight drop out during the chorus for the clap, which is just a great wrinkle throw in the song for crowd participation during live shows. This is just a fun song, taking the concept of Xanadu, but adding a little bit of a rocker edge to the reaction and lyrics makes this a banger and a half. One of the best lead off songs for an album I've heard in a long time. Mad World has a level of commentary or the insanity that we live through in today's age.  The lyrics paint in the abstract where it touches just a bit on hive minds, paying for the poor decisions of leaders and/or those who've come before us. It has a nice midtempo beat colored with bright tons and occasionally faster fills and solos. But it also helps to illuminate the mad world aspect of things being all over the place and crazy. "So get what you can, They've got you compromised, You wanna laugh and bе dancing in the street, But you're being finеd, You've got to sacrifice, They make mistakes and we're the ones who pay" – just for an example of the abstract imagery but lyrics that most of us can find a correlation to. Breakthrough starts off sounding like a Rick Springfield song, and maintains an interesting 80s vibe. "And now I'm having a breakthrough, And now I know what I'm facing is the truth, We're falling and breaking yeah yeah yeah, Now I realize because we're who we are, We'll never be what we were, You can leave and I can learn, You know I'm having a breakthrough", I really love this chorus since it hammers home this concept of moving on and growing up; no amount of nostalgia or retracing steps will ever make things go back to how they were. So a song all about something or someone trying to pull the singer back, but he fights the desire and breaks through. Could be a former love, could be a former addiction; another prime example of amazing lyrical talent to evoke thoughts from different people and experiences.
Rise opens with fantastic runs and groovy blues inspired licks, hits me like something from King's X off of Dogman. The chorus hits you with this nice rising arrangement, which is perfect since the whole song is about rising above bitterness, toxicity and the bad vibes. Which everything about this song works to perfection. The general groove and tempo is funny and faster, while the chorus hits you with that slightly slower but soaring moment of success.  Stars hits you with some interesting lyrics immediately. "I've been in a condition of doubt, I don't know if I'm in it or out, Don't say that I disappoint you, Or I'm the reason, Maybe we both expect too much?". So another song about reaching for something or trying to potentially suppress something but it wells about ready to burst. It continues that hope flavored tempo and tone, so its most likely the former of reach for the light at the end of the tunnel. But again, the lyrics mixed with just masterful arrangements, solos, runs, fills and general musicianship makes this a trip I almost forgot to be critical over. The Vengeance is an interesting take on a toxic relationship of some kind and revenge. There's a line in the song about the weak seeking revenge and he'll just suck it up and see how it all plays out. So with the first two thirds of the song being about struggling in this life and situation, then leaving things up to karma to decide implies this weight being lifted off the person. All the struggles of life, hatred, pain…alleviated with the notion of they'll get what's coming to them eventually.
Pharoah is definitely unique in the approach to what seems like a groovy love song. Musically it sounds like a mashup of a few different Pearl Jam songs, but this concept of going into a relationship like its a battle, but she quells his aggression and worships him like a… Pharoah? Imagery is a little weird, not gonna lie, song itself is still fun but the lyrics leave me wondering what exactly is happening in this song. Gaslight opens with the most prog opening they've done so far this album. A little erratic but as soon as the drums click in we rush into the lyrics and its gives off this muddled chasing vibe; which fits a gaslighting song amazingly. "Right from the start you're bringing crazy, That's how you like to play, Twist up the mind and keep it hazy, Do what you wanna do but don't gaslight me"; the chorus speaks volumes and I do definitely enjoy the more Dream Theater moments of this song to hammer across the gaslighting vibe. Lorelei caught me by surprise. Its such a beautifully depressing song. Instrumentation is like a combination of 50s rock and great BB King blues. I love the chorus; "Sugar coat my heart, Lead me from my woes, A siren story's told, Oh Lorelei, oh Lorelei, Sing me a song, I'd rather die than go on".  The Red Wine is just a rock & roll church revival style song. The lyrics are definitely meta about the band just wanting you to celebrate, partake in the celebration and wine. So things end on a fun and very light song, no heavy lyrics, no intricate chord progression; just an old fashion song about celebrating together.
There's a lot to love about this album. Some great musical work, fun arrangements that bring some songs to life and even songs with a tangible point. Pharoah still sits weird with me, and the last song is just a fun festival song; so there's not really a lot of critique since it knows what it is. I do also enjoy the more abstract lyrics a few of the songs have. Abstract lyrics allow for listeners of all backgrounds and beliefs to have the song mean something different to them. So its a wonderful concept to not alienate potential fans.
If you like some of the bands mentioned, or just really damn good bluesy hard rock – this is an album for you. It's going to be sitting at the top of my list currently, but it's only February. Lets see how long it lasts up top in Xanadu.
Final Judgment: 9/10
Bandwagon Nerds #175: Affleck is DC Done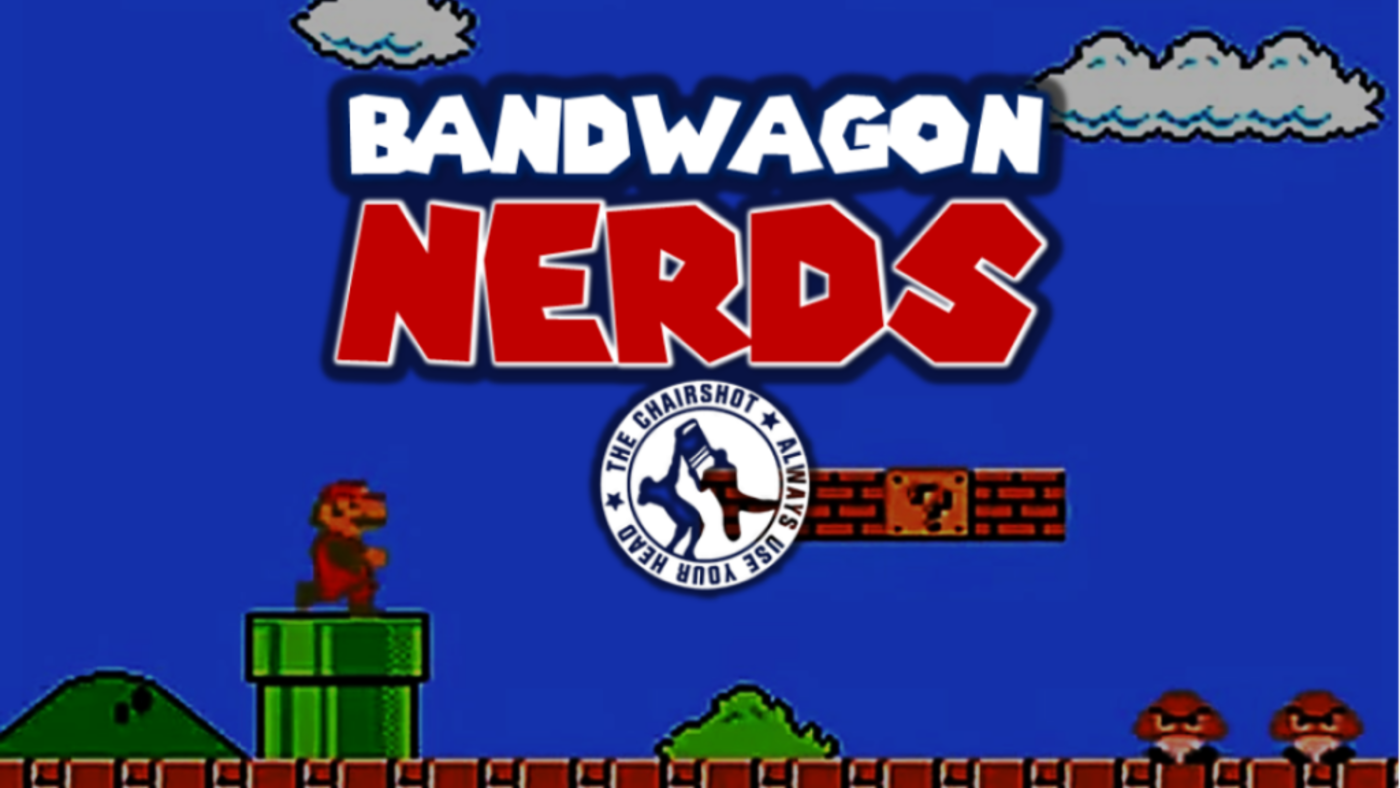 On this week's Bandwagon, Patrick, Tunney and Dave continue their coverage of The Mandalorian.  Why do the nerds think this episode may have been the best of season three so far?  Plus, the guys discuss tons of news around the Nerdosphere including the Oscars, The Last of Us and it's dynamic first season and why Ben Affleck says he is done with DC movies!
@WrestlngRealist

@AttitudeAgg
@itsReyCash
@PCTunney
@ViolentAesop
@therealcplatt
@ChairshotMedia
About Bandwagon Nerds
Join Patrick O'Dowd, David Ungar, PC Tunney and Rey Cash as they keep everyone up on all things nerd, and maybe add some new nerds along the way. It's the Bandwagon Nerds Podcast!
About the Chairshot Radio Network
Created in 2017, the Chairshot Radio Network presents you with the best in wrestling and wrestling crossover podcasts, including POD is WAR, Women's Wrestling Talk, The #Miranda Show, Badlands' Wrestling Mount Rushmores, The Outsider's Edge, DWI Podcast, Bandwagon Nerds, the Greg DeMarco Show, 3 Man Weave, Five Rounds, Turnbuckle Talk, Suwama's Station, The Reaction and more! You can find these great shows each week at theChairshot.com and through our distribution partners, including podcasting's most popular platforms.
---
The Chairshot Radio Network
Your home for the hardest hitting podcasts and radio shows!
Listen on your favorite platform!
iTunes  |  iHeart Radio  |  Google Play  |  Spotify
Listen, like, subscribe, and share!
---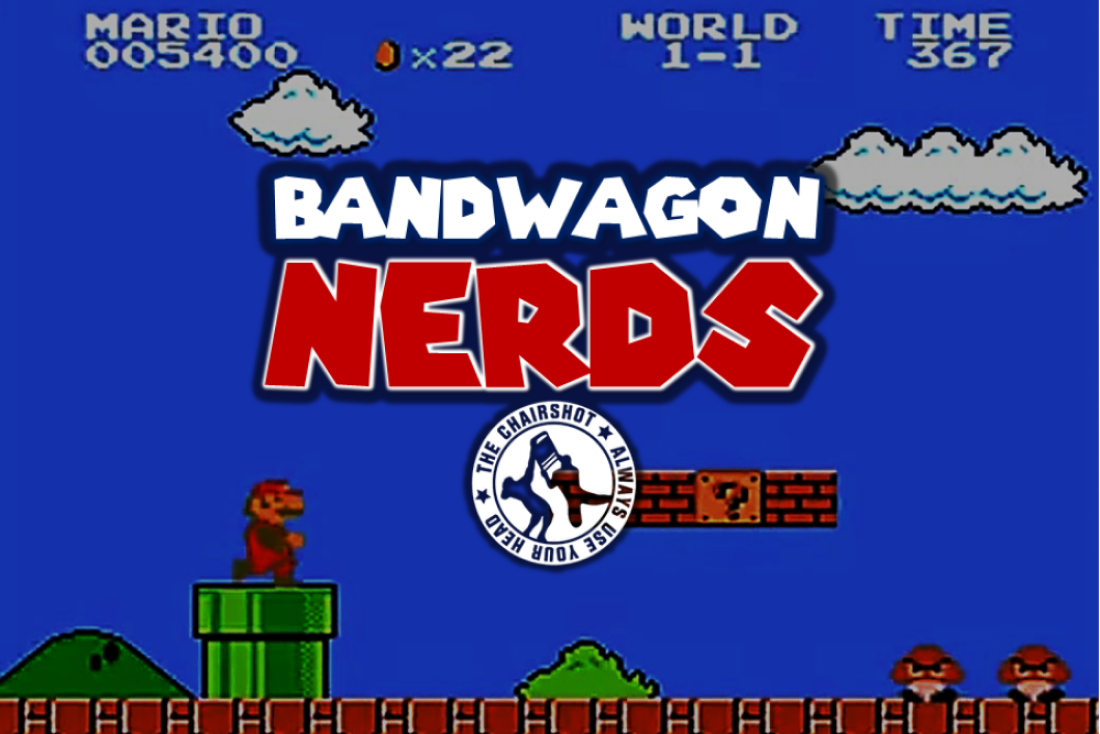 Talk the Kēki: Tokyo Revengers, Kubo Won't Let Me Be Invisible, More!
No breaks for Ethan and Mat this time, as we have another episode of Talk the Kēki!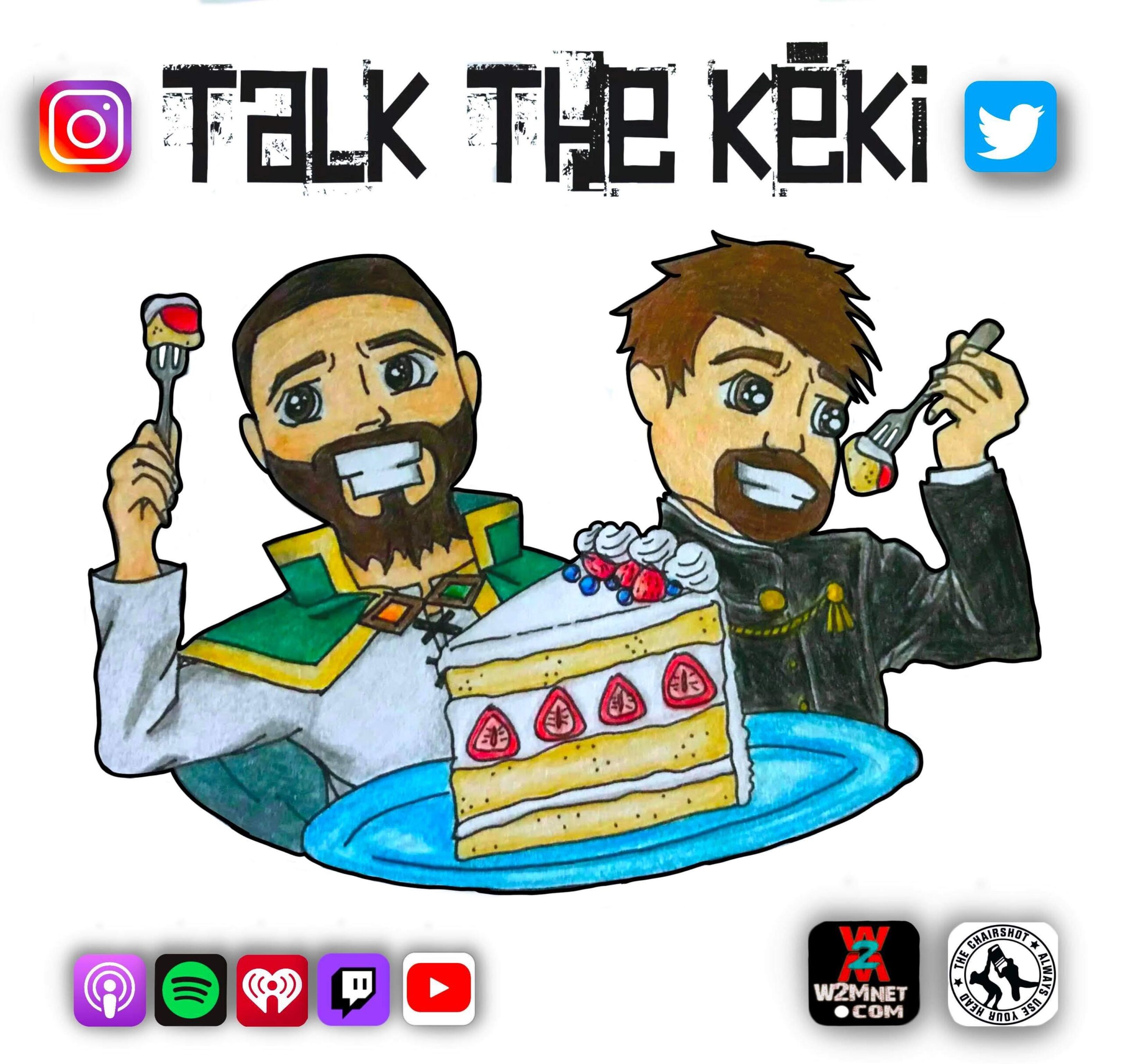 No breaks this time as we have another episode of Talk the Kēki! Join Mat and Ethan as they cover some news like the new season of Bottom-tier Character, Tomozaki-kun and other adaptations! Mat picks up the show, High Card while Ethan drops a show from his watchlist while slowly catching up on his backlog. They will also continue on with their seasonal reviews such as Tokyo Revengers, Kubo Won't Let me be Invisible, Buddy Daddies, Misfit of the Demon King Academy, Don't Toy with me, Miss. Nagatoro, and so much more!

Powered by RedCircle
About the Chairshot Radio Network
Launched in 2017, the Chairshot Radio Network presents you with the best in sports, entertainment, and sports entertainment. Wrestling and wrestling crossover podcasts + the most interesting content + the most engaging hosts = the most entertaining podcasts you'll find!
Featuring shows such as POD is WAR (sports, entertainment & sports entertainment) Bandwagon Nerds (entertainment & popular culture), The DWI Podcast (Drunk Wrestling Intellect), The Greg DeMarco Show (wrestling), The #Miranda Show (wrestling and entertainment), Hockey Talk (sports), THE 5×5 (pop culture), The Outsider's Edge (wrestling), Triple Grit Trivia (sports trivia), Down The Wire (Sports), Talk The Keki (Anime), The Mindless Wrestling Podcast (wrestling), Attitude Of Aggression/The Big Four (wrestling), and more!
---
The Chairshot Radio Network


Your home for the hardest hitting podcasts and radio shows!
Listen on your favorite platform!
iTunes  |  iHeart Radio  |  Google Play  |  Spotify
Listen, like, subscribe, and share!