*BREAKING* Former Tough Enough Winner Matt Cappotelli Passes Away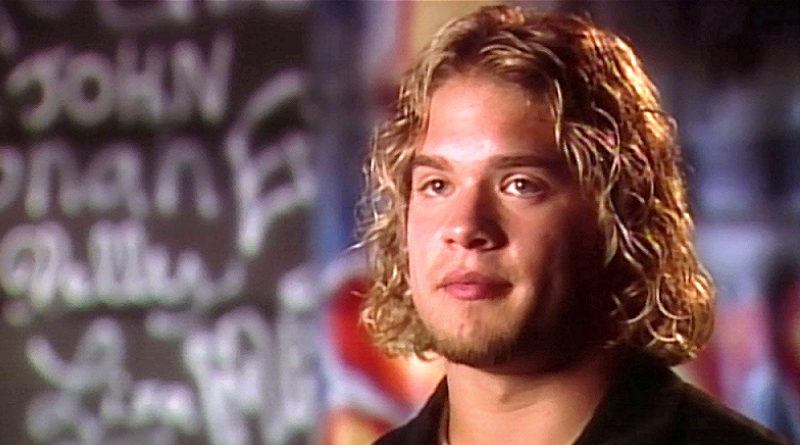 In some heartbreaking news to report this evening, former WWE Tough Enough winner Matt Cappotelli has passed away today at the age of 38 which was announced by his wife on Facebook:
"Hey Team Capp…I've been struggling with what to say and how to say this, and I'll probably end up rambling, but here goes. Today my love-my strong, sweet, beautiful love-took his last breath at 3:30 a.m. and went Home to be with Jesus…exactly one year after his brain surgery. You think you can be prepared for this when you know it's coming, but you just can't. The only person who's comfort I want right now is the one who can't give it to me. I miss him so much. I know where he is now is so much better, but it doesn't change how much I miss him."
It's no secret that Cappotelli has suffered from health issues after he was diagnosed with grade IV glioblastoma multiforme, the most aggressive form of brain cancer, last July. Matt had previously beaten grade 2/3 astrocytoma, another form of brain cancer, when he had a tumor removed that forced him to retire from the ring back in April 2007. Recently, Matt's wife, Lindsay, had spoken out about his struggles and declining health back in May with a very heartwrenching blog post that indicated he didn't have much time left as he could no longer eat on his own:
"Here's where we're at right now: Matt finished his radiation treatments last week. Did they help? I don't know. He's sleeping a lot more. Having trouble chewing and swallowing. Not eating much. Not talking much, at least not in full sentences. It's just been a slow, steady decline for the last few months. I think it was really too late for radiation….But who knows, maybe it is delaying things.
I don't know how much longer we have left, so I'm just loving him and kissing him and encouraging him with my words(I hope) and reading the bible to him at night….making sure he knows that I'll be okay. And I am okay…right now. I'm okay right now, because I still have his hand to hold. I'm okay right now, because I say "I love you", and I get to hear him whisper, "I love you, too." I'm okay right now, because I still get to fall asleep with him by my side and wake up in the morning with my arm around him. I'm okay right now, because I get to look into his beautiful eyes and see his smile and kiss his face every day. I'm okay right now, because he's still here with me. But when he's not…you might as well just rip out my heart right out of my chest. I try to imagine life without him…I try to prepare myself for that outcome…but I just can't really know what it will feel like. Life without him seems unimagineable."
The Chairshot would like to send its deepest condolences to all of Matt's family and friends during this time. Below are some reactions from wrestling personalities who were touched by Matt's life:
I'm heart broken with the news of the passing of Matt Cappotelli. He is an inspiring young man that touched so many with his smile, his heart, and his faith. My love and prayers go out to Matts wife Lindsay and the family. #TeamCapp #RIPMAtt pic.twitter.com/GpZlWSfZiJ

— Bill DeMott (@BillDeMott) June 29, 2018
RIP #MattCappotelli
What a wonderful brave man. You fought harder than anyone could ever imagine. Rest peacefully. Condolences to the family x

— Drake Maverick (@WWEMaverick) June 29, 2018
One of the most genuine, kind people I've met in wrestling and life has passed away. Very sad… RIP Matt Cappotelli.

— Jillian Hall (@Jillianhall1) June 29, 2018
Rest In Peace Matt Cappotelli, thank you for inspiring so many

— Jay Bradley (@JayBradleyPW) June 29, 2018
Continue following TheChairshot for all the latest skull smashing opinion, news, reviews and so much more! @theCHAIRSHOTcom on Twitter
Always #UseYourHead
ROH News: Nature Of Chris Sabin's Knee Injury Revealed, How Much Time He'll Miss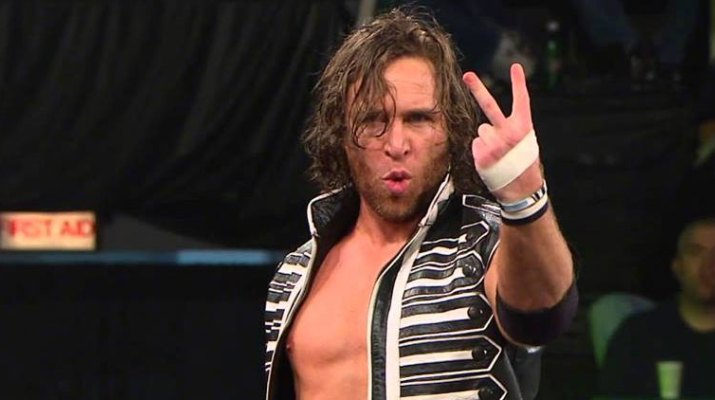 Chris Sabin has provided an update on his knee injury!
As was previously noted, Ring Of Honor's roster took a couple of blows at their last shows on January 13th and 14th, as both Chris Sabin and Flip Gordon suffered knee injuries at Saturday Night At Center Stage and Honor Reigns Supreme respectively (see the initial story here).
While we got an update on Flip's status yesterday, as it was revealed that he's dealing with a complete MCL tear, but should be able to return in time for the G1 Supercard event at Madison Square Garden in April (check that out here). However, we had yet to hear anything about Sabin's injury, that is until today.
The former Motor City Machine Guns member took to Twitter this morning, revealing that he has suffered an ACL tear:
Complete ACL tear. 8 – 12 months.

— Constellation Chris Sabin (@SuperChrisSabin) January 23, 2019
This is now the third time in his career that Sabin has needed surgery to fix a torn ACL, previously suffering from the injury in 2011 and 2012 during his tenure with TNA/IMPACT Wrestling.
ROH News: WOH Title On The Line At Road To G1 Supercard San Antonio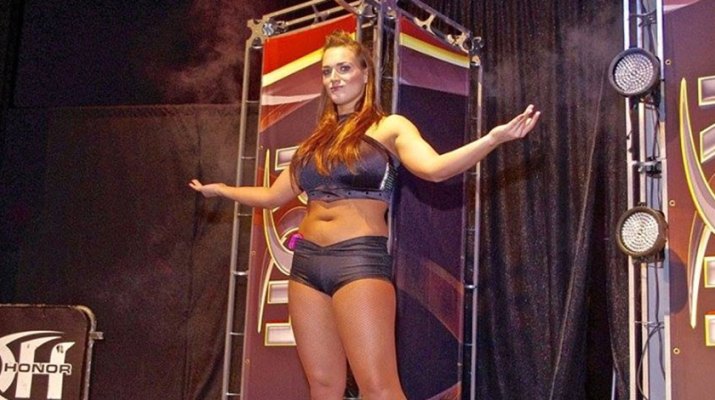 Kelly Klein will defend her WOH Title at Ring Of Honor Road To G1 Supercard San Antonio!
As we noted this morning, Ring Of Honor is back on the road starting tomorrow night for three Road To G1 Supercard events in Texas, concluding in San Antonio on Saturday.
The first match for San Antonio was revealed earlier as Marty Scurll will meet either Jonathan Gresham or Mark Haskins depending on the results of Tag Wars (see that announcement here), but now Ring Of Honor has added a big title match to the card.
Now set for Road To G1 Supercard in San Antonio is a WOH World Championship confrontation, as the former champion Sumie Sakai looks to regain the title from Kelly Klein:
The road to Madison Square Garden begins deep in the heart of Texas as the stars of Ring of Honor and New Japan Pro-Wrestling do battle on Road to G1 Supercard – Houston on Jan. 25!
Your favorite stars will be in action, jockeying for position as ROH heads toward 17th Anniversary in Las Vegas, the final stop on the Road to G1 Supercard in Baltimore, and finally, The World's Most Famous Arena!
ROH's return to San Antonio features Night 3 of Tag Wars, the semi-finals and finals of a 12-team tournament for a shot at the ROH World Tag Team Titles at 17th Anniversary on March 15 and a spot in the Crockett Cup, a tag team tournament co-promoted by the NWA and ROH, on April 27.
In addition to the semi-finals and finals of Tag Wars, the Women of Honor World Championship is on the line when the Women of Honor World Champion "The Gatekeeper" Kelly Klein defends her Championship against the very woman that she pinned to capture the title, and the woman that pinned Kelly to become the first Champion, Sumie Sakai!
WOMEN OF HONOR WORLD CHAMPIONSHIP
WOMEN OF HONOR WORLD CHAMPION "THE GATEKEEPER" KELLY KLEIN vs. SUMIE SAKAI
During the live Supercard of Honor 2018 pre-show, Kelly Klein, still never pinned or submitted, defeated international superstar Mayu Iwatani while Sumie Sakai defeated Tenille Dashwood. By winning, each athlete earned the right to compete during the main card to become the very first Women of Honor World Champion. It was Sumie that shocked the world, pinning the previously never-pinned Kelly to make history as the first-ever Women of Honor World Champion!
For over eight months, Sumie took on all challengers, with victories on two continents against athletes from four countries, holding the Women of Honor World Championship with great pride. But question marks lingered – the very woman that Sumie defeated to become the very first Champion had not yet received a title match.
At Final Battle, that changed. Sort of. Kelly was a part of a four-woman field that competed for the Women of Honor World Championship. One-by-one, Kelly pinned Karen Q., Madison Rayne, and Sumie to become the second-ever Women of Honor World Champion. But the question remains – was Sumie's victory over Kelly at Supercard really the upset many described it to be or was Kelly's victory at Final Battle truly indicative of what Kelly was capable of? Join us LIVE in San Antonio to find out as the Women of Honor World Championship is on the line in San Antonio!
All three nights of Road to G1 Supercard in Texas Jan. 24-26 will stream LIVE worldwide for HonorClub. Keep it locked to ROHWrestling.com and the ROH App for more match announcements.
ROAD TO G1 SUPERCARD – SAN ANTONIO
SATURDAY, JAN. 26, 2019
BELL TIME @ 07:00 PM CT
AUSTIN HIGHWAY EVENT CENTER
1948 AUSTIN HWY
SAN ANTONIO , TX 78218
ALREADY SIGNED:
WOMEN OF HONOR WORLD CHAMPIONSHIP
WOMEN OF HONOR WORLD CHAMPION KELLY KLEIN vs. SUMIE SAKAI
TAG WARS FINALS
TAG WARS SEMI-FINALS
"THE VILLAIN" MARTY SCURLL vs. JONATHAN GRESHAM OR MARK HASKINS
MATCHES FEATURING COMPETITORS FROM THE FIRST ROUND OF TAG WARS
SIGNED TO APPEAR:
ROH World Champion Jay Lethal
ROH World Television Champion Jeff Cobb
ROH World Six-Man Tag Team Champions The Kingdom (Matt Taven, TK O'Ryan & Vinny Marseglia)
Villain Enterprises (PCO, & Brody King)
Dalton Castle
Bandido
Rocky Romero
PLUS MUCH MORE!
CARD SUBJECT TO CHANGE