Cook's Top 5: 1999 Wrestling Memories
Steve Cook bounces back in time once again, looking to 1999 for this Top 5 Moments Of The Year!
Steve Cook bounces back in time once again, looking to 1999 for this Top 5 Moments Of The Year!
To say that 1999 had a lot going on in the world of pro wrestling would be an understatement.
WWF was dominating the ratings war. WCW had many ups & downs while winding their way to their ultimate fate. ECW was seemingly reaching new heights. I got to go to a couple of shows.
We also saw one of wrestling's most tragic moments, which I wish didn't have to be included here, but whenever I think of 1999 in pro wrestling, it's one of the first things that comes to mind.
5. Armageddon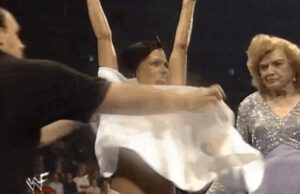 WWF Armageddon was a frequently watched show in the Cook house for months after it took place. Multiple kids at school borrowed the videotape. It was much discussed by kids my age. Why?
Because it was the first time in WWF history that we saw actual puppies.
Yes, 36 year old Steve Cook looks back at 15 year old Steve Cook with utter contempt & disdain for getting so excited about seeing Miss Kitty remove her top after winning an Evening Gown Pool Match. Hey, I'm just here to tell you what my biggest memories from 1999 were. It was a big moment for boys of my age group. What do you want from me?
4. ECW on TNN
Hindsight being 20/20, ECW's run on TNN was doomed to failure. I didn't know it at the time. All I knew was that I was going to get to see ECW every Friday night on TNN. Even better, it led into one of my favorite shows of the time period…ROLLERJAM!
Hell yeah I loved Rollerjam. At least the first couple of seasons before things got a little weird. Anywho, ECW got off to a pretty good start too even though the WWF decided to take Taz (world champion) and the Dudleys (tag team champions) right after ECW got a TV deal. But Vince McMahon never believed in hurting the little guy.
3. SmackDown in Cincinnati
SmackDown was very early in its tenure when it came to Cincinnati on November 16. I was pretty excited about going, as it had been a long time since I had gone to a WWF show and much had changed. The last time I went, The Ringmaster was a thing. Bret Hart & Shawn Michaels hadn't even had their catfight yet. Hunter Hearst Helmsley was losing cage matches to Duke "The Dumpster" Drose. It was a whole different world. Here's a look at my second live WWF experience, thanks as always to thehistoryofwwe.com & slashwrestling.com  for helping refresh my memory.
WWF @ Cincinnati, OH – November 16, 1999 (7,843; sell out)
Sunday Night Heat – 11/21/99:
The Headbangers defeated Val Venis & Shawn Stasiak following the Stage Dive on Stasiak; after the bout, Venis attacked his partner for losing the match
Steve Blackman pinned Mideon
Rikishi pinned Tracey Smothers with the Rikishi Driver
This was the first time I saw Rikishi under his new sumo gimmick. The thong was a bit much and I didn't think it was going to get over. I don't get them all right!
D-Von Dudley (w/ Bubba Ray Dudley) pinned D-Lo Brown when Bubba Ray prevented a suplex on his partner into the ring and held the foot down during the cover
I was a big Dudleys fan at the time, as they had just come over from ECW and were in their early WWF days. I enjoyed the battle of the Ds.
Taka Michinoku & Sho Funaki defeated the Acolytes via disqualification in a technical wrestling match when the Acolytes used chairs and numerous double team moves on their opponents
I don't remember this one but it sounds fantastic.
Smackdown!:
Grandmaster Sexay & Scotty 2 Hotty defeated Edge & Christian at 4:14 when Scotty 2 Hotty pinned Christian after Grandmaster Sexay hit the top rope legdrop behind the referee's back
Too Cool was still early in this gimmick, but their promo got over pretty well with the people. Especially when they mentioned self-gratification.
Kurt Angle pinned Gangrel at 2:34 with the Olympic Slam
This was Kurt's first week on the main roster, as he had debuted at Survivor Series on Sunday. He got the same reaction here he got the first two nights. Gangrel's entrance was always a highlight.
WWF European Champion Davey Boy Smith pinned the Godfather at 2:06 with the running powerslam moments after the Mean Street Posse attacked the challenger on the floor
WWF World Champion the Big Show pinned Hardcore Holly (w/ Crash Holly) with the chokeslam at 1:30; the Big Bossman attacked the champion after the match
Kane (w/ Tori) pinned Viscera with a chokeslam at 2:02
WWF Women's Champion Ivory defeated Jackie and Luna in a hardcore match by pinning Jackie at 4:35 after hitting her with a cookie sheet
I don't remember any of these things except for Show's late-1999 title run being very random. You can imagine how disappointed I was when Stone Cold went out of action two days before this show. To make matters worse, Mankind was doing some UPN filming thing in Las Vegas with Al Snow and was only on the show via clips of that. Triple H didn't wrestle, instead he did a show-long angle with Vince building a match at Armageddon. Somehow Rock managed to have a match, otherwise this show was pretty low on starpower.
Chris Jericho pinned Mark Henry with a bulldog and the Lionsault at the 44-second mark
44 seconds to beat Mark Henry sounds much more impressive now than it did in 1999 when Mark hadn't even hooked up with Mae Young yet.
WWF Tag Team Champions Billy Gunn & the Road Dogg defeated Matt & Jeff Hardy at 4:49 after X-Pac interfered and hit the X-Factor on Matt
Longest match on SmackDown!
The Rock pinned the Big Bossman (w/ Albert) with the Rock Bottom at 3:06; the Big Show made the save for the Rock after the match; Hardcore & Crash Holly tried to attack the Rock but were met with Rock Bottoms
This was followed by a show-closing interview with Vince & Triple H. Considering how bad most of 1999 WWF has aged, I'm sure this would be a rough watch nowadays. Never a bad time heading up to the Gardens for wrestling though.
2. Monday Nitro in Cincinnati
This still ranks as one of the best live shows I've been to. For one thing, it was the only WCW show I ever had a chance to attend. For another thing, I was in a luxury box thanks to my dad's workplace. Companies actually cared about their employees in the late 1990s, it was pretty wild. Before the show, we got to go to a meet & greet with WCW superstars, which ended up being Saturn & Konnan. Neither seemed particularly excited to be there. Courtesy thehistoryofwwe, with a little help from Slash…
WCW @ Cincinnati, OH – Firstar Center – March 15, 1999
Monday Nitro:
Meng pinned Jerry Flynn
I believe this evening marked the debut of the pants that Meng would wear for the next few years, his last two in WCW and his return to the WWF as Haku. I was always a fan of the big guy with the tremendous hair even before hearing all the incredible stories, so it was fun to see Meng kick some Jerry Flynn ass.
Rick Steiner pinned Brian Adams
Now, CRZ's recap says it was "Gentleman" Chris Adams, and I'm pretty sure he was right. That being said, I remember nothing about this match. It went a little over three minutes and Rick kicked out of Adams's dreaded superkick.
At this point in the show, Disco Inferno went to the announce desk. We didn't hear what he & the announcers were talking about, but we did get to see Disco's cover of Konnan's rap song he was coming out to at the time. I'm pretty sure that Konnan & Disco are still arguing over who did the song better.
Ric Flair cutting an in-ring promo live was one to cross off the bucket list, if bucket lists existed in 1999. Pretty sure they didn't, but this set up a match later with Flair & Goldberg taking on Hollywood Hogan & Kevin Nash. Tough to get a WCW main event with bigger names involved at that point, so the fans were excited even though nobody thought it would end cleanly.
Rey Mysterio Jr. pinned WCW Cruiserweight Champion Billy Kidman to win the title with a bulldog off the top at around the 9:30 mark; after the match, the two shook hands and hugged
I don't have too many fond memories of Rey without his mask, but this match definitely qualifies as one. Both guys went all out, tons of flipping and things that you didn't see too much back in the day. At the time, this was the best match I had seen live, which wasn't saying much since I had only been to two shows, but still kind of a compliment.
WCW Tag Team Champions Chris Benoit & Dean Malenko defeated the Barbarian & Hugh Morrus
This was bit of a strange time for Benoit & Malenko, as they were still kind of Horsemen at this point and even had Arn Anderson cheat on their behalf to win the straps the night before. They were still faces though, while Flair & Arn were flipping to the heel side they were more accustomed with. Barby & Hugh were managed by Jimmy Hart as part of the First Family, which was certainly a staple of WCW Saturday Night programming. Fun little match.
Scott Steiner & Buff Bagwell came out for a promo where Scott blamed Buff for his loss the previous night at Uncensored. Big Poppa Pump beat the crap out of Buff the Stuff, which was probably well-deserved.
Stevie Ray pinned Horace Hogan
This was a match that happened because the NWO B-Team guys were feuding with each other over who their leader was. Vincent came out and helped Stevie win, I don't remember whether he meant to or not, but I didn't care in 1999 either.
Disco Inferno pinned Konnan
The music feud continued, and we got an appearance from Lex Luger & Elizabeth to help Disco get the win. I'm just saying this would be a main event on a podcast today.
WCW TV Champion Booker T pinned Chris Jericho
This would have been right around the time where Jericho was making moves behind the scenes to get himself to the WWF. I don't know if anything was official at this point, but Jericho only made three Nitro appearances after this one. I remember being disappointed that he didn't get his customary pre-match interview time, and I also remember the kids in the next box over trying to boo him out of the building. I would not have predicted Jericho being a major star for a promotion in 2020, but I wouldn't have been too surprised either. This match was real solid, which was to be expected with the people involved.
Hulk Hogan & Kevin Nash defeated WCW World Champion Ric Flair & Bill Goldberg
Flair & Goldberg didn't really get along, of course. Goldberg ended up flattening both guys at the end of the show while Flair wandered off. Probably went downtown with the ladies like he was saying he would earlier, though there wasn't much going on in Downtown Cincinnati back in 1999.
Compared to most Monday Nitros around this time period, this was a really good show. Even taking out the live bias, the show stood out at the time. I'm not sure why it happened that way, but I was really glad for it.
1. Over the Edge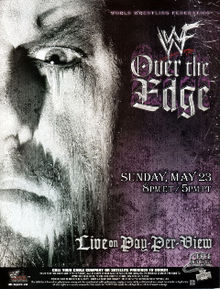 Regardless of whatever else happened in 1999, the night of May 23rd will always be what I remember most for the worst possible reason. I was watching on my family's black box, and the show started out pretty typically. Tag title defense, Hardcore title schmozz, basic early-show stuff for the WWF at the time. Then we were supposed to get an Intercontinental title match with the Godfather defending against the Blue Blazer. A Blue Blazer interview played, then Jim Ross awkwardly cut to another Blazer video, mentioning something along the lines of "we've got big problems out here". We saw shots of the crowd for the next several minutes while JR explained that Owen Hart had fallen from the rafters in something that was a real life situation & not part of the "entertainment" for the evening. After Owen was taken out and about 15 minutes had passed, the show continued. Later during the broadcast, JR informed the TV audience that Owen Hart had died.
It was the first time I can remember watching one of those PPV events and not giving a damn about what was happening. Even as a kid about to turn 15, I could tell the wrestlers didn't really care either. We were all going through the motions. Poor Jeff Jarrett & Debra having to do a pre-match promo right after their friend's accident was awful to watch. The argument over whether the show should have continued or not, as somebody that saw it live, was never an argument to me. It should have ended. Nothing that happened on that show was so important that it had to play out on that evening. Undertaker could have won the WWF title on another night, and maybe somebody would have cared then.
Out of all the wrestling deaths there have been, Owen Hart's is the one you can blame his employer for without any question.
Greg DeMarco's Good, Bad, & Ugly: WWE Smackdown On FOX (November 3, 2023)
It's the go-home show for WWE Crown Jewel, and Smackdown is in full force! As is Greg's Good, Bad, & Ugly review!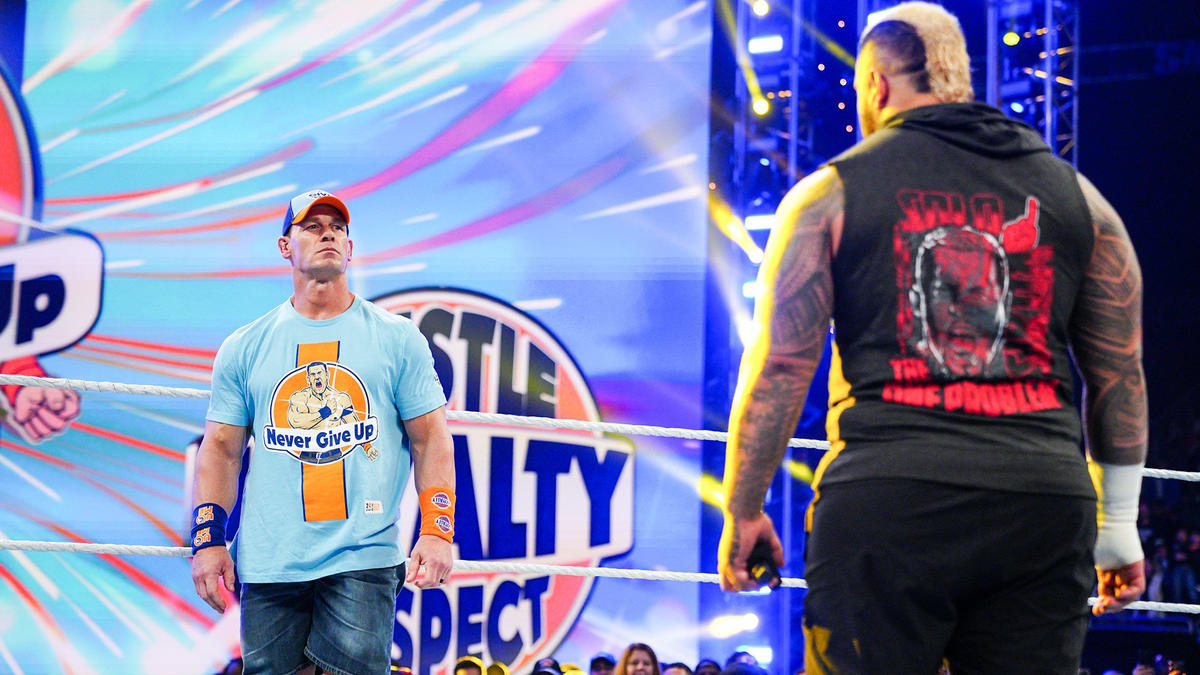 It's the go-home show for WWE Crown Jewel, and Smackdown is in full force! As is Greg's Good, Bad, & Ugly review!
WWE Smackdown On FOX sends us home for the Crown Jewel premium live event, so it has to be strong. But is it? Maybe it's Good. Possibly it's Bad? I sure hope it isn't Ugly.
Let's find out!
---
If you haven't checked out Mitchell's Results & Review for this episode of Smackdown, go and check it out now!
---
Good
Roman Reigns & LA Knight In Ring Promo – Last week LA Knight got the better of Roman, so it made sense for Roman to get it all back this week. And he did just that. "Redneck Cosplay of my cousin" was a fantastic line from Roman Reigns, but "I ain't here to finish something" from LA Knight got a bigger reaction from me. Roman calling himself the megastar was also a phenomenal line. Good stuff all around.
Kevin Owens vs. Austin Theory – Kevin Patrick keeping "The 150 million hit man" schtick going for Austin Theory is so great. Milk that for all it's worth! "What is your issue with Kevin Owens' face?" "LOOK AT IT, MAN!" Absolutely brilliant shit. "How's that feel, idiot?" Grayson Waller should be on commentary every week, for every match. And this match, by the way, was really good. Austin Theory has settled into his current role, showing he understands the WWE cycle. And Owens is Owens.
Backstage Series Of Events – We had the Bianca Belair interview where she was attacked by Damage Ctrl, followed by The Street Profits & Bobby Lashley running into Logan Paul and then B-Fab. Flowed well, no issues for me.
Chelsea Green & Piper Niven vs. Shotzi Blackheart & Charlotte Flair – No surprise that Charlotte Flair was the partner, and no surprise that Alba Fyre and Isla Dawn made an appearance. This was a perfectly fine TV match–didn't set the world on fire, but also wasn't Bad or Ugly. This was a step in this story, and an effective one.
The Brawling Brutes vs. Pretty Deadly in a Good Ol' Fashioned Donnybrook! – Shout out to Sheamus, whose return I look forward to seeing. With Ridge really coming into his own, we're to the point where all four of these guys range from good to great to fantastic on any given night. Putting Pretty Deadly into any "manly fight" is always guaranteed entertainment. Really, Pretty Deadly in anything is typically guaranteed entertainment. Pretty Deadly picking up the win was not a shock, although I'd have loved to see Butch and Ridge Holland pick up a win here. Given the rules (or lack thereof) of this match, Pretty Deadly basically won clean here.
Rey Mysterio vs. Logan Paul Crown Jewel Weigh-In – A very effective way to pretape something, which saves time as part of a double taping. It was essentially a go home promo, but done in a different way. I liked it. It also smoothly transitions into the rundown of the card by the commentary team, which I always appreciate.
Bianca Belair vs. Bayley – If you know me, you know that Bianca can be hit or miss for me. She can't "work with anyone," but she can definitely work with Bayley. Bayley, of course, is money with anything she does. Both women delivered a main event quality match, and no one should complain that Bianca Belair won. She's challenging for the Women's Championship in less than 24 canon hours, so she needs to win. Bayley is a made woman, losing here doesn't hurt her one bit.
"Just Enough Nick" Nick Aldis Usage – Triple H has done an amazing job of establishing Nick Aldis. Three weeks in and he already "belongs." Much of that is attributed to how Aldis carries himself. But they are also using him to the right degree. It's not too much, but it's also not too little. Adam Pearce could miss two weeks of Raw and when he shows back up, it all makes sense. For Aldis, he needs to be very present, but not overbearing or "shoved down our throats." They have the right balance.
BAD
Solo Sikoa & John Cena In Ring Promo – John Cena, lost voice and all, completely buries Solo Sikoa. He "cooks" Solo, as promised. And, as Cena does, he makes Solo look like crap. Bargain Basement Tazz Rip Off? C'mon man, you're better than that. But here's the real problem: what happens if Solo loses? Cena made him look like a loser, and then proves that he is? Solo has to win this match. If he doesn't, and Cena is gone, then Solo is left out in the cold. And you don't want to do that to Solo Sikoa at this point of his career.
UGLY
Misstep for Theory – Referencing Halloween as if it hadn't already happened. You can edit this episode–c'mon, man!
Kevin Owens' Crotch Chop – C'mon, man! We're better than crotch chops in 2023.
The Verdict
Good – 8
Bad – 1
Ugly – 2
In all honesty this was a damn good show. Milwaukee showed out considering they'd already seen 2 hours of Smackdown before this was taped. Good on them, and good on WWE for a great go home show for Crown Jewel.
Interesting of note – the pictures for this show that are posted to the WWE website are uploaded in the order the matches and segments were recorded, not the order in which they aired. Just a little tidbit that I found interesting.
Greg DeMarco's Wrestling Ratings Report: Monday Night Raw (10/30/2023) & WWE NXT (10/31/2023)
Greg DeMarco takes a look at your Monday and Tuesday night TV ratings. What do they mean? Do they matter?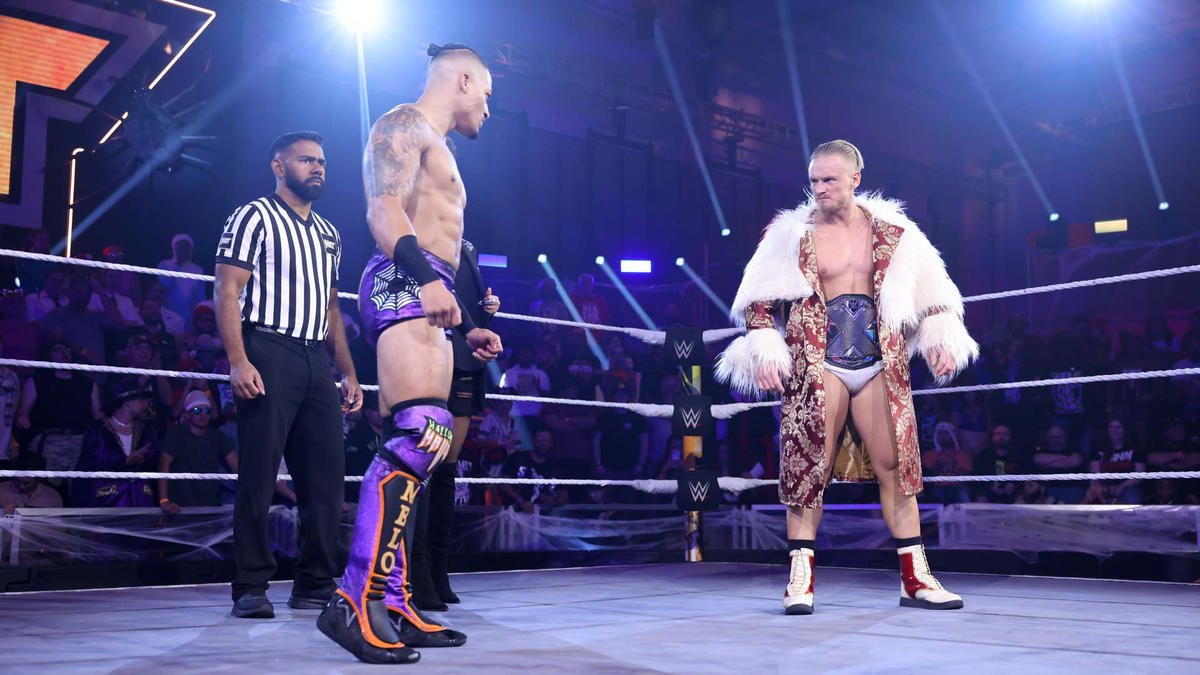 Greg DeMarco takes a look at your Monday and Tuesday night TV ratings. What do they mean? Do they matter?
Settle in for a look at this week's ratings for WWE Monday Night Raw and WWE NXT Halloween Havoc Night 2! Both were up against some stiff competition–let's see how they fared!
WWE Monday Night Raw (October 30, 2023)
Hour #1 – 1.466 million viewers, .44 demo rating, #6 for the night on cable
Hour #2 – 1.450 million viewers, .46 demo rating #5 for the night on cable
Hour #3 – 1.256 million viewers, .39 demo rating, #8 for the night on cable
WWE Monday Night Raw for October 30, 2023 faced some stiff competition on Monday night. You had Monday Night Football as normal–which aired on both ESPN and ABC–along with the usual peripheral shows (Monday Night Football Postgame, Monday Night Football Kickoff, SportsCenter, and the Monday Night Countdown, which factored into the Top 10). 6.851 million people watched Monday Night Football on ESPN, a number that more than doubles when you factor in ABC.
What does it all mean? It means that outside of Monday Night Football–on cable–WWE Monday Night Raw was the top rated show. If you take away all things NFL, Raw finishes #1, #2, and #3 for the night. Viewership did drop off for our 3, but that's the 10 PM hour that sees kids go to bed and people checking on the Monday Night Football and World Series games.
Speaking of which, that's another factor to consider–the World Series! 8.126 million people watched the World Series on FOX (not really that good), with another 8.356 million watching Monday Night Football on ABC (yes, more than the World Series) for a decent-at-best Lions vs Raiders match-up.
In summary, it was another successful night for WWE Monday Night Raw, which was the go-home edition of the program. You can check out my Good Bad & Ugly look at Monday's Raw, where I gave the show an overall "Good" rating. Haven't watched yet? Give Mitchell's live coverage a read.
---
Listen to this week's edition of Bandwagon Nerds!
---
WWE NXT Halloween Havoc Night 2 (October 31, 2023)
Entire Broadcast – 674 thousand viewers, .20 demo rating, #6 for the night on cable
WWE NXT (Halloween Havoc Night 2) for October 31, 2023, had to deal with a myriad of external factors this week. First is the most obvious–it was Halloween! Many people had plans, Trick-Or-Treat escapades and more. That right there will be a detriment to any ratings results. Add in two live NBA games, each drawing over a million viewers for TNT. Combine it all together and WWE NXT was the top rated program that wasn't sports programming on TNT or ESPN. Hell, the entire Top 12 consisted of ESPN and TNT sports programming, plus NXT.
It's easy to call this a failure since viewership was lost week over week. But that's very shortsighted. The fact remains that NXT was among the most watched programming for the night, holding its own against live sports and sports-peripheral programming.  If you're WWE and USA Network, you're nothing but happy with these results.
NXT, of course, featured the second week of Halloween Havoc, headlined by Ilja Dragunov defending the NXT Championship against Carmelo Hayes in the third match of their trilogy. Along with that you had The Creed Brothers in a Tables, Ladders, and Scares (Chairs) match with Angel Garza & Humberto Carrillo, Lola Vice vs. Kelani Jordan in the finals of the Women's Breakout Tournament, and much more.
I'd call the Tuesday program a ratings success. My Good, Bad, & Ugly review of NXT Halloween Havoc Night 2 is available here, where I called it "Good" overall. If you haven't seen the show yet, check out Mitchell's play-by-play.
As the weeks roll on, I will compile some historical data and look more about week-over-week (and beyond) patterns in all of my ratings reports.