The Coldest Reality: It's A Business First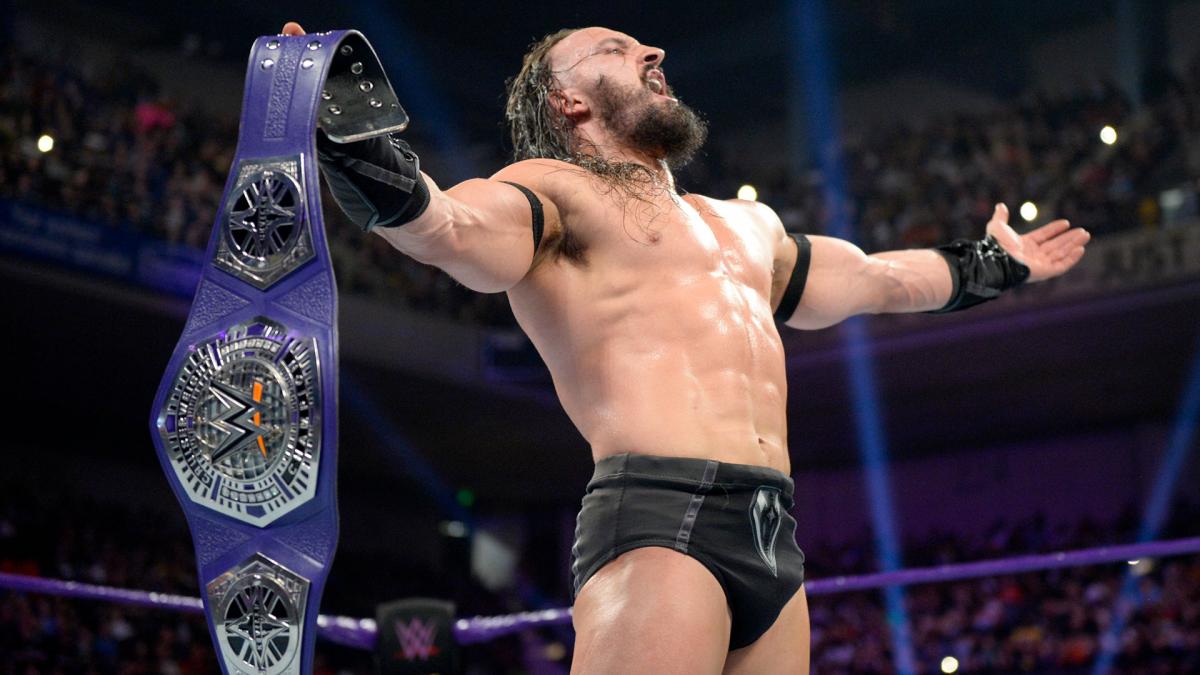 Much like any sport, wrestling's ultimate intent is to entertain the fans. The goal of 'sports entertainment' is to provide wonderful storylines and ensure the paying customer goes home fairly happy. Happiness is relative of course, as we aren't ensured that the fan favorites will always walk away victorious, as the struggle between good and bad has ups and downs and goes through storyline progression. In a nutshell, their goal is to put on a show. However, as has been seen and discussed lately, the crowds at many events, for example, Smackdown Live shows, appear small. This has been a surprising turn of events because, prior to the superstar shakeup, Smackdown Live was seen as the better program. It was written better, and those involved also had compelling storylines that toed the line between fantasy and reality. Attendance is never announced during these shows, but with the reduced crowds what money is being generated during these events? And if the events have smaller crowds, the volume of merchandise sold at the concession stands is also affected.
One argument is that the decline in attendance at some events is because the market is saturated with a number of options, leaving fans with alternatives to attending Smackdown Live. Over the next few months, we will see ratings for WWE, Raw, in particular, decline. Why is that? The primary reason is they are in direct competition with the NFL's Monday Night Football. There could be a direct correlation between this anticipated decline and why The Shield (Roman Reigns, Seth Rollins and Dean Ambrose) have been reunited on Raw, as they were among the most popular factions in the company's history. While a reincarnation isn't usually as successful as the original, the nostalgia that the group brings has to be something the company is counting on to help them bring in audiences. Does it guarantee success? Not necessarily, but while the company has made recent cuts to the development of Network content, it doesn't cost them any money to reassemble a faction that was hugely popular and generated some income.
Right now, they are stacked with a talent roster that, from top to bottom, should ensure segments are effective and money is generated. As fans, we often invest so much into the storylines and characters because we want to see the story develop in a way that is meaningful to us. However, while we are focused on that, there is a tendency to lose focus on the ultimate goal of the promotion, and that is to make money. This isn't anything fans don't already know, but it isn't a primary focus when we watch the program. When it comes to movies, whether we know what the reviews are ahead of time or not, we often commit ourselves to paying whatever the cost is for a feature film in a theatre and decide afterwards whether we want to ask for our money back. When it comes to a WWE program, asking for your money back because you aren't satisfied with the result is an exercise in futility. A fan that decides to run into the ring gets pummeled because that was the risk they took, and fans that purchase the monthly subscription to the WWE network run the risk of being pummelled with disappointment.
WWE strives to be good, like working with organizations like the Susan G. Komen Foundation, which raises funds for breast cancer research and they started Connor's Cure to raise money for sick children, but that doesn't negate the fact that the increased exposure gained through philanthropic efforts can stimulate interest and revenue, and that money is reinvested into the product to help build the brand and is dispersed within the business.
The company has clearly been committed to bringing in quality performers, road agents, trainers, plus experienced office personnel that are there to help build something special and impact the business. However, if these men and women aren't helping make the company better by developing talent, one has to wonder if it hurts the company's bottom line. One of the most prominent departments in the company is their creative staff, as that is where the storylines are scripted which the talent have to carry out, and in turn, fans decide whether to invest their time and money in them or not.
Look at the recent departure of Jimmy Jacobs, who left Ring of Honor to join WWE's creative team about three years ago: was it a cost-cutting measure? It depends on who is telling the story, and who is listening. The common belief is that a picture Jacobs took with members of the Bullet Club led to his termination, representing a 'last straw'. However, having Jacobs associate with members of the Bullet Club costing the company money? That is easy to scoff at, considering pictures were posted to social media by Kevin Owens of he and Adam Cole with their respective titles (Cole was the Ring of Honor world champion at the time). Not to mention both Owens and Sami Zayn have appeared on the Young Bucks' 'Being the Elite' Youtube series in recent months. One theory would be that a connection is made informally between two promotions isn't a necessarily a negative, and company could have thought at the time of Owens' posting, "how can this monetarily benefit the business?" As it turns out, less than a year after that photo was taken Cole is now with WWE as part of their NXT brand. It ultimately worked out for all parties.
The harsh reality here is that much like any business WWE's purpose is to make money. Their philanthropic and charitable work benefits society at large, and aids public relations, but if they weren't a global entity drawing in as much money as they do, they wouldn't be doing as much outreach as they are. Meanwhile, this past year there have been cost-cutting measures in areas of production such as cutting out pyrotechnics, and the aforementioned cancellation of programs on the WWE Network that cost a lot to produce. The company's bottom line is to ensure that they remain on the plus side at the end of each quarter of the year–that's business. They definitely aren't treading water, and there is no suggestion that they are on the verge of having to sell assets, but a company that has made huge gains over the years won't take any chance of taking steps backward.
It was scoffed at, but at the time of his departure from WWE, Ryback mentioned that in the promotion there existed tiered payment for talent. Main event stars like John Cena, Roman Reigns, Kevin Owens and AJ Styles would often receive greater pay than those lower on the card. From the company's perspective, they will likely consider all variables like merchandise sales, fan engagement on social media and elsewhere, and overall appeal to help determine how they will pay their talent. This creates a problem for those tied to a specific 'division,' such as the Cruiserweights and even the women. In both instances, it appears that while greater opportunity and exposure have been offered in recent years that doesn't necessarily result in greater earning for these particular groups. While we may have seen the cruiserweights and women featured in main events on Raw, does that mean they earn more for a given week depending on the rating for that segment? That seems unlikely, and regardless, there's no assurance that WWE will commit to putting them in that spot over the long haul, unfortunately.
Another problem is that the pursuit of revenue can lead to a short-term business focus, rather than a making a longer-term investment in anticipation of future profits, like committing time and effort into the promotion of another talent to see if a successful segment will result in a long-term return. Fans will recall that Rey Mysterio's merchandise did very well, and the bright colors and heroic nature of the character helped draw money in, and ultimately benefited the company. So perhaps Kalisto could generate a return through merchandise sales; maybe his own bright colours, his similarity to Rey Mysterio, could be enough for fans to support him on a weekly basis and lead to his drawing money. The harsh nature of the business is that if talent aren't generating money for WWE, what purpose do the ultimately serve? It's clear that not every man or woman can be a focal point. However, when they receive a push that is when they hope that their screen time will result in leaving a greater impression on the fans, which ultimately means more money for the business.
Recent stories have surfaced about Neville being upset over not being included in the Wrestlemania DVD, and that he voiced his displeasure about this because it meant he did not earn as much money as he could. As much as WWE wants to earn as much as possible and build the product, the talent wants to earn as much as possible without having to take unnecessary risks to retain their jobs. Where does this put everyone? From the company's perspective, they can and should take some risks given how big a roster they have, and see if they can generate revenue in an area that they could have overlooked.
Feel free to follow me on Twitter @TheMarcMadison and Instagram @themarcmadison

Feel Free to like my Facebook page The Wrestle News Hub Magazine
Feel Free to check out my blog The Wrestling News Hub Magazine
The Wrestling News Hub Magazine Podcast to include interviews with ROH top prospect tournament entrant, Curt Stallion, Sebastian Suave, Ring of Honor's Frankie Kazarian, "All Good" Anthony Greene, 'The Green Machine' Mike Orlando, Josh Briggs, ROH top prospect finalist John Skyler and current rising Ring of Honor star Flip Gordon.
Greg DeMarco's Good, Bad, & Ugly: WWE Smackdown On FOX (November 3, 2023)
It's the go-home show for WWE Crown Jewel, and Smackdown is in full force! As is Greg's Good, Bad, & Ugly review!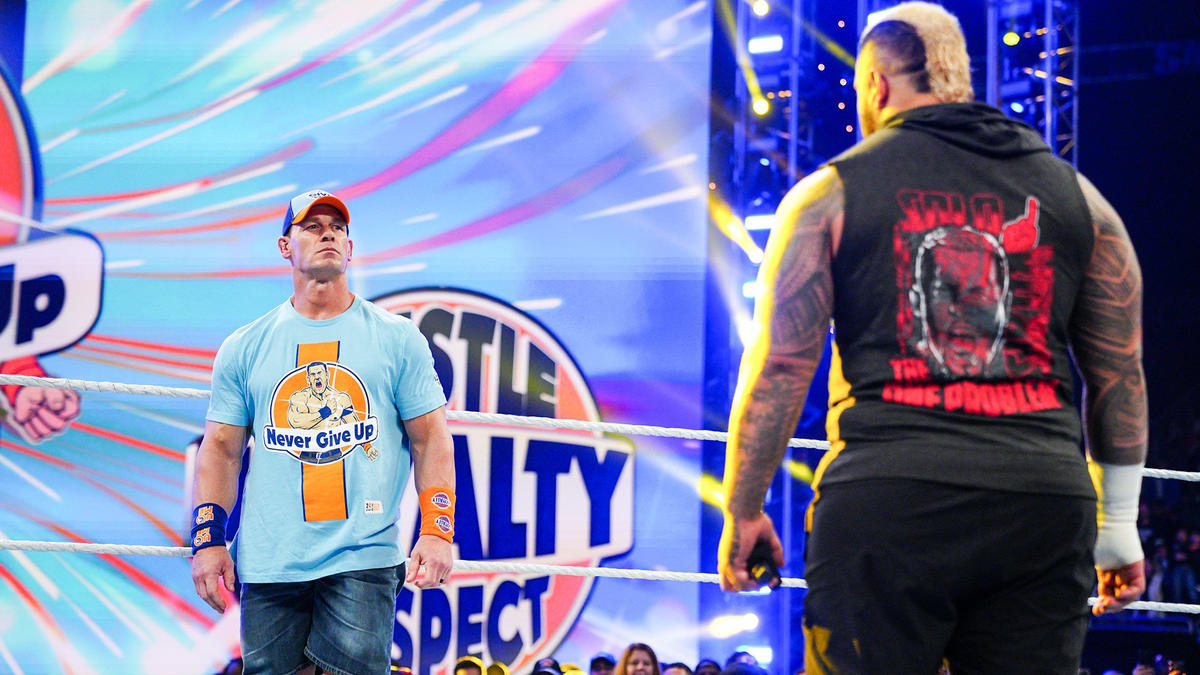 It's the go-home show for WWE Crown Jewel, and Smackdown is in full force! As is Greg's Good, Bad, & Ugly review!
WWE Smackdown On FOX sends us home for the Crown Jewel premium live event, so it has to be strong. But is it? Maybe it's Good. Possibly it's Bad? I sure hope it isn't Ugly.
Let's find out!
---
If you haven't checked out Mitchell's Results & Review for this episode of Smackdown, go and check it out now!
---
Good
Roman Reigns & LA Knight In Ring Promo – Last week LA Knight got the better of Roman, so it made sense for Roman to get it all back this week. And he did just that. "Redneck Cosplay of my cousin" was a fantastic line from Roman Reigns, but "I ain't here to finish something" from LA Knight got a bigger reaction from me. Roman calling himself the megastar was also a phenomenal line. Good stuff all around.
Kevin Owens vs. Austin Theory – Kevin Patrick keeping "The 150 million hit man" schtick going for Austin Theory is so great. Milk that for all it's worth! "What is your issue with Kevin Owens' face?" "LOOK AT IT, MAN!" Absolutely brilliant shit. "How's that feel, idiot?" Grayson Waller should be on commentary every week, for every match. And this match, by the way, was really good. Austin Theory has settled into his current role, showing he understands the WWE cycle. And Owens is Owens.
Backstage Series Of Events – We had the Bianca Belair interview where she was attacked by Damage Ctrl, followed by The Street Profits & Bobby Lashley running into Logan Paul and then B-Fab. Flowed well, no issues for me.
Chelsea Green & Piper Niven vs. Shotzi Blackheart & Charlotte Flair – No surprise that Charlotte Flair was the partner, and no surprise that Alba Fyre and Isla Dawn made an appearance. This was a perfectly fine TV match–didn't set the world on fire, but also wasn't Bad or Ugly. This was a step in this story, and an effective one.
The Brawling Brutes vs. Pretty Deadly in a Good Ol' Fashioned Donnybrook! – Shout out to Sheamus, whose return I look forward to seeing. With Ridge really coming into his own, we're to the point where all four of these guys range from good to great to fantastic on any given night. Putting Pretty Deadly into any "manly fight" is always guaranteed entertainment. Really, Pretty Deadly in anything is typically guaranteed entertainment. Pretty Deadly picking up the win was not a shock, although I'd have loved to see Butch and Ridge Holland pick up a win here. Given the rules (or lack thereof) of this match, Pretty Deadly basically won clean here.
Rey Mysterio vs. Logan Paul Crown Jewel Weigh-In – A very effective way to pretape something, which saves time as part of a double taping. It was essentially a go home promo, but done in a different way. I liked it. It also smoothly transitions into the rundown of the card by the commentary team, which I always appreciate.
Bianca Belair vs. Bayley – If you know me, you know that Bianca can be hit or miss for me. She can't "work with anyone," but she can definitely work with Bayley. Bayley, of course, is money with anything she does. Both women delivered a main event quality match, and no one should complain that Bianca Belair won. She's challenging for the Women's Championship in less than 24 canon hours, so she needs to win. Bayley is a made woman, losing here doesn't hurt her one bit.
"Just Enough Nick" Nick Aldis Usage – Triple H has done an amazing job of establishing Nick Aldis. Three weeks in and he already "belongs." Much of that is attributed to how Aldis carries himself. But they are also using him to the right degree. It's not too much, but it's also not too little. Adam Pearce could miss two weeks of Raw and when he shows back up, it all makes sense. For Aldis, he needs to be very present, but not overbearing or "shoved down our throats." They have the right balance.
BAD
Solo Sikoa & John Cena In Ring Promo – John Cena, lost voice and all, completely buries Solo Sikoa. He "cooks" Solo, as promised. And, as Cena does, he makes Solo look like crap. Bargain Basement Tazz Rip Off? C'mon man, you're better than that. But here's the real problem: what happens if Solo loses? Cena made him look like a loser, and then proves that he is? Solo has to win this match. If he doesn't, and Cena is gone, then Solo is left out in the cold. And you don't want to do that to Solo Sikoa at this point of his career.
UGLY
Misstep for Theory – Referencing Halloween as if it hadn't already happened. You can edit this episode–c'mon, man!
Kevin Owens' Crotch Chop – C'mon, man! We're better than crotch chops in 2023.
The Verdict
Good – 8
Bad – 1
Ugly – 2
In all honesty this was a damn good show. Milwaukee showed out considering they'd already seen 2 hours of Smackdown before this was taped. Good on them, and good on WWE for a great go home show for Crown Jewel.
Interesting of note – the pictures for this show that are posted to the WWE website are uploaded in the order the matches and segments were recorded, not the order in which they aired. Just a little tidbit that I found interesting.
Greg DeMarco's Wrestling Ratings Report: Monday Night Raw (10/30/2023) & WWE NXT (10/31/2023)
Greg DeMarco takes a look at your Monday and Tuesday night TV ratings. What do they mean? Do they matter?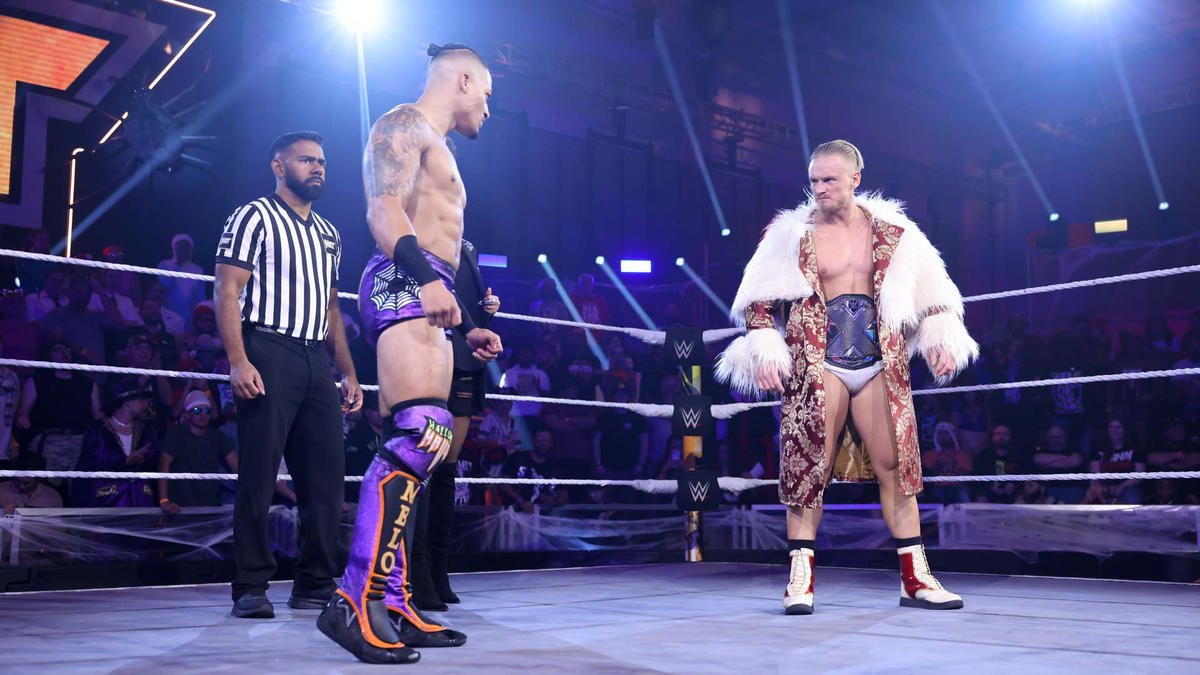 Greg DeMarco takes a look at your Monday and Tuesday night TV ratings. What do they mean? Do they matter?
Settle in for a look at this week's ratings for WWE Monday Night Raw and WWE NXT Halloween Havoc Night 2! Both were up against some stiff competition–let's see how they fared!
WWE Monday Night Raw (October 30, 2023)
Hour #1 – 1.466 million viewers, .44 demo rating, #6 for the night on cable
Hour #2 – 1.450 million viewers, .46 demo rating #5 for the night on cable
Hour #3 – 1.256 million viewers, .39 demo rating, #8 for the night on cable
WWE Monday Night Raw for October 30, 2023 faced some stiff competition on Monday night. You had Monday Night Football as normal–which aired on both ESPN and ABC–along with the usual peripheral shows (Monday Night Football Postgame, Monday Night Football Kickoff, SportsCenter, and the Monday Night Countdown, which factored into the Top 10). 6.851 million people watched Monday Night Football on ESPN, a number that more than doubles when you factor in ABC.
What does it all mean? It means that outside of Monday Night Football–on cable–WWE Monday Night Raw was the top rated show. If you take away all things NFL, Raw finishes #1, #2, and #3 for the night. Viewership did drop off for our 3, but that's the 10 PM hour that sees kids go to bed and people checking on the Monday Night Football and World Series games.
Speaking of which, that's another factor to consider–the World Series! 8.126 million people watched the World Series on FOX (not really that good), with another 8.356 million watching Monday Night Football on ABC (yes, more than the World Series) for a decent-at-best Lions vs Raiders match-up.
In summary, it was another successful night for WWE Monday Night Raw, which was the go-home edition of the program. You can check out my Good Bad & Ugly look at Monday's Raw, where I gave the show an overall "Good" rating. Haven't watched yet? Give Mitchell's live coverage a read.
---
Listen to this week's edition of Bandwagon Nerds!
---
WWE NXT Halloween Havoc Night 2 (October 31, 2023)
Entire Broadcast – 674 thousand viewers, .20 demo rating, #6 for the night on cable
WWE NXT (Halloween Havoc Night 2) for October 31, 2023, had to deal with a myriad of external factors this week. First is the most obvious–it was Halloween! Many people had plans, Trick-Or-Treat escapades and more. That right there will be a detriment to any ratings results. Add in two live NBA games, each drawing over a million viewers for TNT. Combine it all together and WWE NXT was the top rated program that wasn't sports programming on TNT or ESPN. Hell, the entire Top 12 consisted of ESPN and TNT sports programming, plus NXT.
It's easy to call this a failure since viewership was lost week over week. But that's very shortsighted. The fact remains that NXT was among the most watched programming for the night, holding its own against live sports and sports-peripheral programming.  If you're WWE and USA Network, you're nothing but happy with these results.
NXT, of course, featured the second week of Halloween Havoc, headlined by Ilja Dragunov defending the NXT Championship against Carmelo Hayes in the third match of their trilogy. Along with that you had The Creed Brothers in a Tables, Ladders, and Scares (Chairs) match with Angel Garza & Humberto Carrillo, Lola Vice vs. Kelani Jordan in the finals of the Women's Breakout Tournament, and much more.
I'd call the Tuesday program a ratings success. My Good, Bad, & Ugly review of NXT Halloween Havoc Night 2 is available here, where I called it "Good" overall. If you haven't seen the show yet, check out Mitchell's play-by-play.
As the weeks roll on, I will compile some historical data and look more about week-over-week (and beyond) patterns in all of my ratings reports.