Mishal: It's Time To Give Impact Wrestling A Chance
Mishal digs into Impact Wrestling and realizes…he likes it! You may too, you just have to #GiveImpactAChance.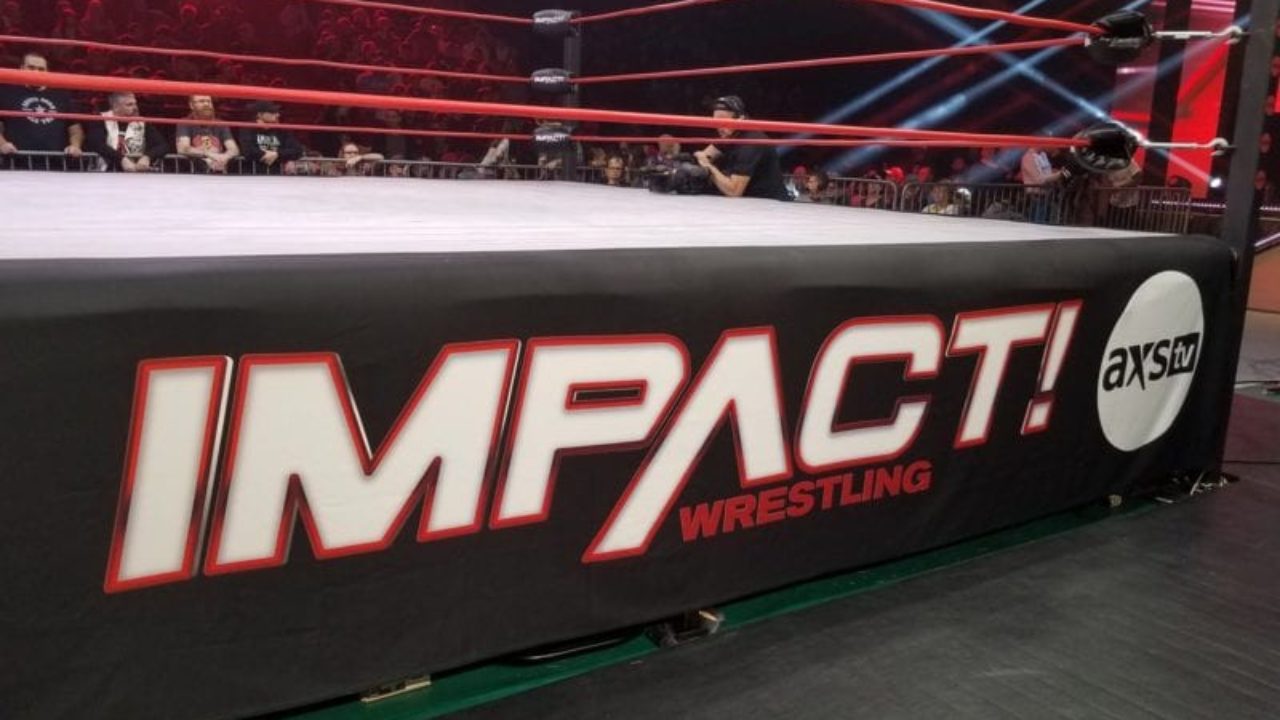 Mishal delves into Impact Wrestling and realizes…he likes it! You may too, you just have to #GiveImpactAChance.
Impact Wrestling is a strange topic to discuss for many wrestling fans in 2020, isn't it?
At a time where the discourse in professional wrestling is so centered on brands such as WWE, NXT (since at times many act like it's separated from its actual owners), AEW or even NJPW, we often forget that at one point in history Impact Wrestling, TNA, Global Force Wrestling or whichever name you choose to associate the promotion with given your experience with it, was indeed just as relevant as the names I just mentioned above. Before a plethora of controversy, an endless number of mistakes, lack of willingness to embrace what made it unique & industry that felt like it took five steps forward while management took ten steps back, Impact Wrestling was widely considered the biggest brand in professional wrestling after the WWE's powerhouse of a brand across the globe.
In fact, there was a time, a dark time, where the flagship shows of both brands met head-to-head, with the results ending just as you'd imagine if you didn't know.
Upon its inception, the former ''TNA Wrestling'' had all the potential in the world to bounce off the end of the Monday Night Wars at the start of the millennium. Stacked to the brim with a roster of diverse talent from across multiple generations, unique action that was enhanced mainly due to the presence of their now brand-defining 'X-Division', a unique aesthetic with the a 6-sided ring being present as opposed to the traditional ''squared circle'', as well as the attachment of the NWA brand to their product in its early days. Nothing here is to say TNA or ''Impact Wrestling'' existed without its flaws during its early days, because anyone familiar with the product knows the hurdles they've had to overcome to get to where they are right now.
When it comes to the backstage politics & creative direction of TNA, I could start a series of articles on that alone for the next number of months, because there are somethings you'd need to hear to believe.
The story of TNA is one that is not unfamiliar to the average wrestling fan. A product that at one time felt like the awakening the industry needed at a time where one name was dominant above all else but fell victim to the curse of trying to become what their competition was rather than trying to be themselves. Almost every name in the business is a victim of this at some point in their existence, Impact Wrestling just feels like a larger blow due to how recent their issues have been for many of us.
That being said, I've experienced something over the last few weeks… something fascinating.
I last watched Impact Wrestling full-time back in 2016, at the height of the infamous "Final Deletion" match which felt like the brands biggest success in years. Following that, something about the product never clicked with me. It could've been the constant changes to the product that always flustered my overall investment in what they were trying to sell me. It could've been the atmosphere of the companies 'Impact Zone' that made every show feel horrendously identical to the next. It could've been the lack of vision the company had as a whole. Or to put it plainly, it was likely the sheer lack of identity they had as a product. Nothing about it felt relevant or planned, much of it felt like it was written in 15 minutes without any second-guessing, something no fan of anything should feel.
But then 2020 happened, and it brings me nothing but joy to admit just how wonderful it has been revisiting a product that doesn't just feel different but has come leaps & bounds from what it once was, in almost every single way you could imagine. This writing is meant to be a brief persuasion of sorts as to why Impact Wrestling is, in my opinion, the most consistently great product professional wrestling has to offer right now.
None of this is to say Impact is without flaws, of which it certainly has, but with all the negativity we face right now, I think focusing on the positives of this wonderful product is something it could use more than ever now that it's trying to recapture the glory it once had.
Consistent Storytelling
Maybe it's the side of my personality that's been worn down by weeks upon weeks of Monday Night RAW talking, but consistency in professional wrestling seems like a chore for creative teams to hand over these days. While the likes of AEW or NXT certainly provide more well-rounded products in terms of being linear or you know, making sense, a lot of decisions made on each program feel rushed as we could reference in regard to how AEW is handling Brodie Lee vs Cody, for example. Or on the NXT side of things, the push of Karrion Kross which came months too early for my liking.
Impact Wrestling, however, has found the key to making their programming work for everyone.
Whether we discuss the main event scene (with the likes of Eric Young, Eddie Edwards, Sami Callihan, Rich Swann, Moose or EC3), the absolutely stacked tag team division with the most impressive roster of talent available out there, a solid mid-card that is largely using the newly found 'Wrestle House' to add a unique dynamic to the product, a stunningly booked Knockouts division or an X-Division that continues to shine, each section of Impact is so well thought out that very little of it ever feels less important. Regardless of their positioning on the show, talent always has enough time to shine in which ever storyline they're involved in. Even the talent that don't get feature on one given week, will always have a follow-up the following week, or reference of some kind to keep them in the mind of fans.
In terms of storylines, the company has amongst the best in the business going as we speak. From Young vs Swann, EC3 vs Moose, Deonna Purrazzo's run as Knockouts Champion, Motor City Machine Guns vs basically every big tag team or Heath Slater once again trying to earn a contract. None of these are special solely for the immense amount of talent involved, they're special because more than anything they've received more than enough time, planning & proper execution to mean something when these all come to ahead with Bound For Glory fast approaching. Unlike its competitors, Impact doesn't just remain consistent, they understand that longevity is something fans value in the long-term not dread.
Top-Tier Character Work
Let's just list off a bunch of Impact talent to understand just how much potential exists under their banner.
Eric Young, EC3, Rich Swann, Moose, Eddie Edwards, Sami Callihan, Deonna Purrazzo, Karl Anderson, Luke Gallows, Alex Shelley, Chris Sabin, Tommy Dreamer, Tenille Dashwood, Jordynne Grace, Ethan Page, Josh Alexander, TJP, Taya Valkyrie, Ace Austin, Brian Myers, Tommy Dreamer, Chris Bey, Willie Mack, and of all people… Ken Shamrock.
It'd be hard to sell that roster as 'equal' to WWE in terms of star-power or box office potential, but that's not what Impact Wrestling is or should be about. Their product should never be meant to cater to an audience the size of WWE's or AEW's, building up their own reputation & image are the key to their success, something which they're currently doing with great results. Whilst the talent mentioned all possess some kind of draw towards their product with their respective fanbases, they won't be breaking any records anytime soon, rather they'll enhance a product that lets each individual talent stand out in their own way.
Characters on Impact always feel more defined, more free & more well-rounded, partially because the company generally has a long-term plan for most their key talents. Rather than an endless roster of talent that tends to get lost in the shuffle due to far too much depth, Impact consists of a smaller roster with far more focus instead. Sure, every talent isn't exactly as fantastic as an Eric Young, Moose or EC3, but at the very least they have a shot to standout amongst the crowd at a time when the company's rivals seem overstuffed to the point of nausea.
Size may be an important factor when it comes to professional wrestling for some people, in the case of Impact Wrestling, it's a prime example of how a smaller, more contained product just works better in the long run.
An Accessible Product
This part simply comes down to presentation. Because the appeal & willingness for an audience to revisit your product doesn't just rely on how memorable your characters & storylines are, or how solid the in-ring action is, presentation plays a significant role too. And that's probably the best thing about Impact Wrestling in 2020.
While the last two to three years have been hard for the brand in terms of presenting their product, it's seemingly got better with time & ironically, with COVID-19 forcing them to restructure. In the past the company struggled due to factors such as low production value, pretty unenthusiastic audiences or venues that didn't do the talent justice, this all seems to be redeemed since Anthem have had more influence in the direction of the product. Having a more confined setting has helped them develop a product & stars that thrive despite the conditions they're working under.
Each week recaps the previous ones well for newer, more fresh viewers with a plethora of video packages or storytelling that never lets fans lose track of events. The in-ring product is shot in a manner that unlike WWE's presentation style, isn't overly edited & has the action flowing incredibly smoothly, letting each move resonate on-screen, which is useful especially when the X-Division takes centre stage. And even the manner in which backstage segments are shown might be absurd in theory, but Impact's approach of simply owning the absurdity of the industry they lurk within works wonders rather than trying to suck the pure bizareness out of professional wrestling that so many people can enjoy.
Wrestling's Strongest Mid-Card
Mid-cards in 2020 lay on two ends for me, either being too underutilized despite an immense array of diverse, young talent or (if you consider such a possibility exists) the mid-card is so overstuffed that those in-charge can't possibly juggle the number of talents they have at their disposal. With either scenario, a lot of talent won't get the shine they deserve due to either a lack of screen time or simply too much going on for fans to properly digest.
This is where Impact hits its stride for me, because so little of its talent ever feels underused, even pushed to the side. Whether its the talent making up the 'Wrestle House' segments, the Knockouts establishing themselves as the standard-bearers for quality women's wrestling, Brian Myers taking on the likes of Tommy Dreamer or Willie Mack in a new pursuit in his career, a tag team division of the verge of explosion with the likes of MCMG, The Good Brothers, The North, Austin & Fulton, Reno Scum or The Rascalz or the ever-popular X-Division that continues to steal a good majority of the shows its featured on. Impact has found the perfect formula to give almost everyone something to do, regardless of what position on the roster they are.
But that's what separates the best companies from one & another, the ability to not just focus on your main draws, also the workhorses that build the very foundation talents like that work off of every night. Impact certainly isn't the apex of professional wrestling by any stretch, however, watching a show where everyone is involved or treated with some form of relevancy is a refreshing change of pace for myself personally. While the product could use some trimming around the edges, even work on some of its characters, the idea & effort they're already putting into their presentation in commendable, because it displays the one thing that I think has kept them afloat for so very long, the ability to learn from their mistakes.
Granted they've always been prone to making more in the future, for the time being I'll remain on the side of optimism as for the first time in a very, very long time it looks like Impact is transforming into what it always wanted to be, a vehicle for the future of professional wrestling.
No Crowd? No problem.
Addressing the audience seems like a silly thing to discuss in 2020 since you know, there is quite literally no audience for virtually all forms of entertainment at this very moment.
Unlike its competition, Impact has had an entirely different approach to the restrictions placed on the business as a result of the pandemic. Rather than creating a similar atmosphere to what fans knew prior to the pandemic, the company has gone forward in creating a product that doesn't rely on an audience or audience interaction, instead enhancing its own product & storytelling methods to make the experience more adaptable & immersive in these trying times.
Brands such as WWE or AEW have used a plethora of methods to give fans what they are used to, with mixed results. The "WWE Thunderdome" is certainly an achievement, and aesthetically pleasing to look at but feels hollow at the same time it does impressive. AEW has fans in attendance and talent at ringside, which I personally prefer, yet still doesn't quite feel as organic as it's portrayed to be by announcers and talent on the show. Displaying your product to be versatile during these times to me is more impressive than anything, which Impact has achieved against all odds. Nothing about their product requires fans to work, it's all about the stories they tell, the characters they present & ensuring the action never flounders in order to keep your attention with the surroundings being completely empty. The show isn't flashy or anything necessarily groundbreaking but is just a good, ol' school wrestling show that knows what it is & excels at being just that.
So, why give Impact a chance?
There are two reasons everyone, whether you're a WWE, NJPW, AEW, ROH, NWA or NXT fan should give Impact a chance in 2020.
The first, is the simple premise of how important, and vital, supporting other players in the industry is at this current time, under the circumstances the world is being forced to adapt under. Economies are struggling, people are hurting & especially when it comes to an industry like professional wrestling, our support is what keeps the wheels turning at the end of the day. As long as we have the time to invest & support companies such as this one who have survived so much through the years, we should play apart in their success as much as we can.
And second, is that it's just a rock solid product with an endless array of potential to wrestling fans of all kinds. Whether you're into pure professional wrestling, high-flying spectacles, hardcore wars, more dramatic long-form storylines or a product focused on building new stars, there's something in here for absolutely everyone, fan or not. Impact Wrestling has slowly managed to supersede the reputation it so often carries in the wrestling community, one of failure & consistent letdowns, to become a product that isn't just once again attracting big names, but some of the best (and also, most underrated) in the entire world.
Does Impact Wrestling have the reach or audience it once did? No. Not even close.
Does that matter? Not at all, because the amount of passion & effort everyone puts into this programme makes someone like myself, a wrestling fan since the age of five excited that a company continues to push past all of its obstacles to create something truly unique for fans to enjoy as a solid alternative to its much larger competition.
If you're a fan like me who's grown frustrated with a good chunk of the current products or brands like WWE, or elements of AEW, Impact Wrestling can offer as a solid secondary show or a place that will fill in the missing gaps that both companies fumble on based on your personal preferences or tastes.
Impact Wrestling isn't just finding itself once again, it's the most criminally slept on product in 2020 thus far, offering one excellent show after another, rarely stumbling & has somehow put together a roster of talent so good it's no wonder the product they present is as consistent as it is on a week-to-week basis. Do yourself a favour and give this product a go whenever you have the time, because it's a brand that deserves so much more attention in a landscape that constantly tries to undermine its true potential.
Greg DeMarco's Good, Bad, & Ugly: WWE Smackdown On FOX (November 3, 2023)
It's the go-home show for WWE Crown Jewel, and Smackdown is in full force! As is Greg's Good, Bad, & Ugly review!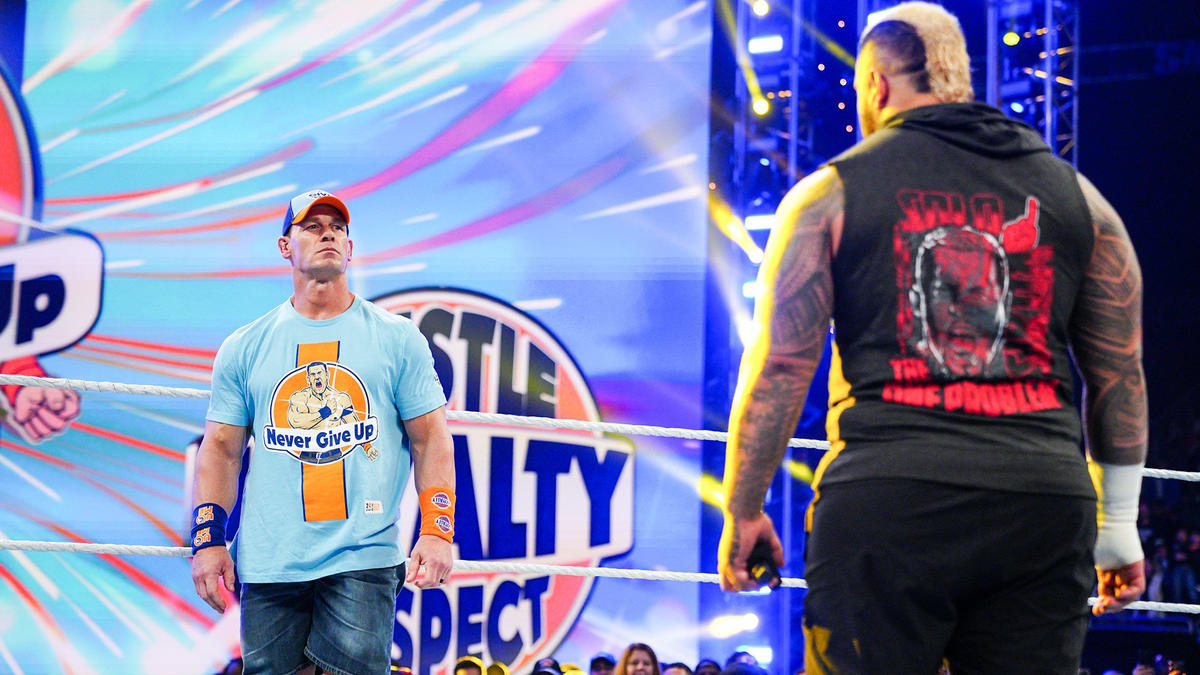 It's the go-home show for WWE Crown Jewel, and Smackdown is in full force! As is Greg's Good, Bad, & Ugly review!
WWE Smackdown On FOX sends us home for the Crown Jewel premium live event, so it has to be strong. But is it? Maybe it's Good. Possibly it's Bad? I sure hope it isn't Ugly.
Let's find out!
---
If you haven't checked out Mitchell's Results & Review for this episode of Smackdown, go and check it out now!
---
Good
Roman Reigns & LA Knight In Ring Promo – Last week LA Knight got the better of Roman, so it made sense for Roman to get it all back this week. And he did just that. "Redneck Cosplay of my cousin" was a fantastic line from Roman Reigns, but "I ain't here to finish something" from LA Knight got a bigger reaction from me. Roman calling himself the megastar was also a phenomenal line. Good stuff all around.
Kevin Owens vs. Austin Theory – Kevin Patrick keeping "The 150 million hit man" schtick going for Austin Theory is so great. Milk that for all it's worth! "What is your issue with Kevin Owens' face?" "LOOK AT IT, MAN!" Absolutely brilliant shit. "How's that feel, idiot?" Grayson Waller should be on commentary every week, for every match. And this match, by the way, was really good. Austin Theory has settled into his current role, showing he understands the WWE cycle. And Owens is Owens.
Backstage Series Of Events – We had the Bianca Belair interview where she was attacked by Damage Ctrl, followed by The Street Profits & Bobby Lashley running into Logan Paul and then B-Fab. Flowed well, no issues for me.
Chelsea Green & Piper Niven vs. Shotzi Blackheart & Charlotte Flair – No surprise that Charlotte Flair was the partner, and no surprise that Alba Fyre and Isla Dawn made an appearance. This was a perfectly fine TV match–didn't set the world on fire, but also wasn't Bad or Ugly. This was a step in this story, and an effective one.
The Brawling Brutes vs. Pretty Deadly in a Good Ol' Fashioned Donnybrook! – Shout out to Sheamus, whose return I look forward to seeing. With Ridge really coming into his own, we're to the point where all four of these guys range from good to great to fantastic on any given night. Putting Pretty Deadly into any "manly fight" is always guaranteed entertainment. Really, Pretty Deadly in anything is typically guaranteed entertainment. Pretty Deadly picking up the win was not a shock, although I'd have loved to see Butch and Ridge Holland pick up a win here. Given the rules (or lack thereof) of this match, Pretty Deadly basically won clean here.
Rey Mysterio vs. Logan Paul Crown Jewel Weigh-In – A very effective way to pretape something, which saves time as part of a double taping. It was essentially a go home promo, but done in a different way. I liked it. It also smoothly transitions into the rundown of the card by the commentary team, which I always appreciate.
Bianca Belair vs. Bayley – If you know me, you know that Bianca can be hit or miss for me. She can't "work with anyone," but she can definitely work with Bayley. Bayley, of course, is money with anything she does. Both women delivered a main event quality match, and no one should complain that Bianca Belair won. She's challenging for the Women's Championship in less than 24 canon hours, so she needs to win. Bayley is a made woman, losing here doesn't hurt her one bit.
"Just Enough Nick" Nick Aldis Usage – Triple H has done an amazing job of establishing Nick Aldis. Three weeks in and he already "belongs." Much of that is attributed to how Aldis carries himself. But they are also using him to the right degree. It's not too much, but it's also not too little. Adam Pearce could miss two weeks of Raw and when he shows back up, it all makes sense. For Aldis, he needs to be very present, but not overbearing or "shoved down our throats." They have the right balance.
BAD
Solo Sikoa & John Cena In Ring Promo – John Cena, lost voice and all, completely buries Solo Sikoa. He "cooks" Solo, as promised. And, as Cena does, he makes Solo look like crap. Bargain Basement Tazz Rip Off? C'mon man, you're better than that. But here's the real problem: what happens if Solo loses? Cena made him look like a loser, and then proves that he is? Solo has to win this match. If he doesn't, and Cena is gone, then Solo is left out in the cold. And you don't want to do that to Solo Sikoa at this point of his career.
UGLY
Misstep for Theory – Referencing Halloween as if it hadn't already happened. You can edit this episode–c'mon, man!
Kevin Owens' Crotch Chop – C'mon, man! We're better than crotch chops in 2023.
The Verdict
Good – 8
Bad – 1
Ugly – 2
In all honesty this was a damn good show. Milwaukee showed out considering they'd already seen 2 hours of Smackdown before this was taped. Good on them, and good on WWE for a great go home show for Crown Jewel.
Interesting of note – the pictures for this show that are posted to the WWE website are uploaded in the order the matches and segments were recorded, not the order in which they aired. Just a little tidbit that I found interesting.
Greg DeMarco's Wrestling Ratings Report: Monday Night Raw (10/30/2023) & WWE NXT (10/31/2023)
Greg DeMarco takes a look at your Monday and Tuesday night TV ratings. What do they mean? Do they matter?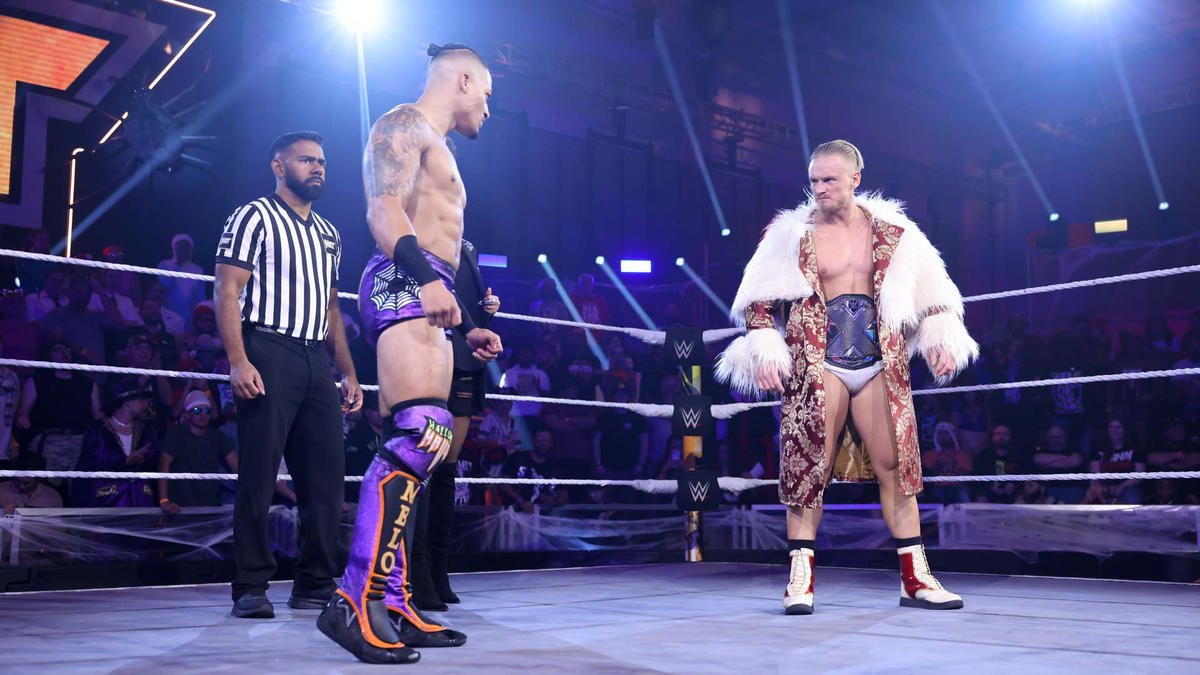 Greg DeMarco takes a look at your Monday and Tuesday night TV ratings. What do they mean? Do they matter?
Settle in for a look at this week's ratings for WWE Monday Night Raw and WWE NXT Halloween Havoc Night 2! Both were up against some stiff competition–let's see how they fared!
WWE Monday Night Raw (October 30, 2023)
Hour #1 – 1.466 million viewers, .44 demo rating, #6 for the night on cable
Hour #2 – 1.450 million viewers, .46 demo rating #5 for the night on cable
Hour #3 – 1.256 million viewers, .39 demo rating, #8 for the night on cable
WWE Monday Night Raw for October 30, 2023 faced some stiff competition on Monday night. You had Monday Night Football as normal–which aired on both ESPN and ABC–along with the usual peripheral shows (Monday Night Football Postgame, Monday Night Football Kickoff, SportsCenter, and the Monday Night Countdown, which factored into the Top 10). 6.851 million people watched Monday Night Football on ESPN, a number that more than doubles when you factor in ABC.
What does it all mean? It means that outside of Monday Night Football–on cable–WWE Monday Night Raw was the top rated show. If you take away all things NFL, Raw finishes #1, #2, and #3 for the night. Viewership did drop off for our 3, but that's the 10 PM hour that sees kids go to bed and people checking on the Monday Night Football and World Series games.
Speaking of which, that's another factor to consider–the World Series! 8.126 million people watched the World Series on FOX (not really that good), with another 8.356 million watching Monday Night Football on ABC (yes, more than the World Series) for a decent-at-best Lions vs Raiders match-up.
In summary, it was another successful night for WWE Monday Night Raw, which was the go-home edition of the program. You can check out my Good Bad & Ugly look at Monday's Raw, where I gave the show an overall "Good" rating. Haven't watched yet? Give Mitchell's live coverage a read.
---
Listen to this week's edition of Bandwagon Nerds!
---
WWE NXT Halloween Havoc Night 2 (October 31, 2023)
Entire Broadcast – 674 thousand viewers, .20 demo rating, #6 for the night on cable
WWE NXT (Halloween Havoc Night 2) for October 31, 2023, had to deal with a myriad of external factors this week. First is the most obvious–it was Halloween! Many people had plans, Trick-Or-Treat escapades and more. That right there will be a detriment to any ratings results. Add in two live NBA games, each drawing over a million viewers for TNT. Combine it all together and WWE NXT was the top rated program that wasn't sports programming on TNT or ESPN. Hell, the entire Top 12 consisted of ESPN and TNT sports programming, plus NXT.
It's easy to call this a failure since viewership was lost week over week. But that's very shortsighted. The fact remains that NXT was among the most watched programming for the night, holding its own against live sports and sports-peripheral programming.  If you're WWE and USA Network, you're nothing but happy with these results.
NXT, of course, featured the second week of Halloween Havoc, headlined by Ilja Dragunov defending the NXT Championship against Carmelo Hayes in the third match of their trilogy. Along with that you had The Creed Brothers in a Tables, Ladders, and Scares (Chairs) match with Angel Garza & Humberto Carrillo, Lola Vice vs. Kelani Jordan in the finals of the Women's Breakout Tournament, and much more.
I'd call the Tuesday program a ratings success. My Good, Bad, & Ugly review of NXT Halloween Havoc Night 2 is available here, where I called it "Good" overall. If you haven't seen the show yet, check out Mitchell's play-by-play.
As the weeks roll on, I will compile some historical data and look more about week-over-week (and beyond) patterns in all of my ratings reports.