Chairshot Wrestling News Shuffle: Shield To Team Up? Ronda Rousey, Chyna, Sasha, and More! (4/16/19)
News Here! Shield To Team Up? Ronda Rousey, Chyna, Sasha, and More!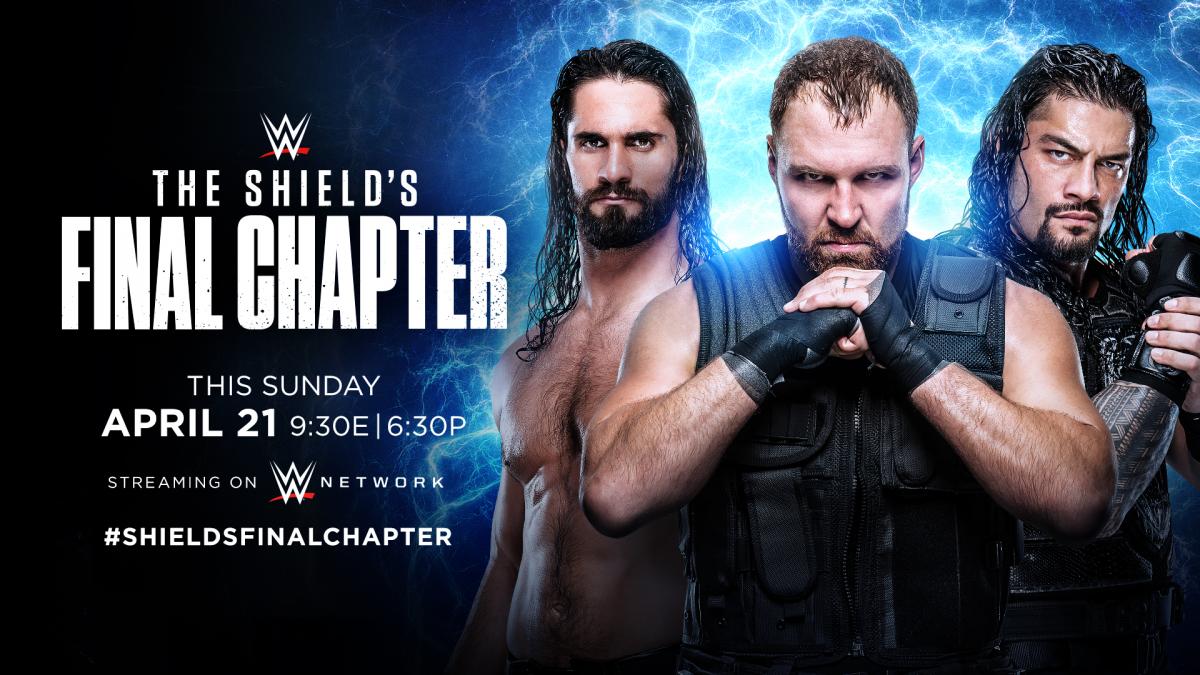 News here! Shield To Team Up? Ronda Rousey, Chyna, Sasha, and More!

The Shield To Team Up One Last Time
Dean Ambrose has a few dates left on his WWE contract, and  his last appearances look like they will be tag team matches as part of The Shield. WWE has announced that it will air the April 21st event live on the WWE Network. The event will air on Sunday night at 9:30 PM EST.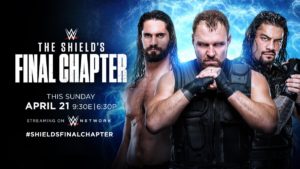 Jason's Take
This is a great way for WWE to increase network subscriptions. Many fans have been speculating what the next move will be for Ambrose. Will he take some time off and return to WWE in the future? Or, will he make the jump to AEW? Time will tell, but honestly I feel he is burned out from wrestling.
Ronda Rousey On Impregnation Vacation
Ronda Rousey looks to be taking a vacation from WWE for some time. She has dubbed her time away as an impregnation vacation on her Instagram account. The Wrestling Observer had reported earlier this year that Rousey would leave WWE in order to focus on starting a family. It looks like the Wrestling Observer was correct.
View this post on Instagram
Jason's Take
Kudos to Ronda to want to step away in order to start a family. Hopefully fans can accept this and give her some privacy.
Chyna Memorial Battle Royal?
During the Hall Of Fame induction of DX, X-Pac made the comment that the Women's Battle Royal at WrestleMania should be renamed the Chyna Memorial Battle Royal. During his recent 1,2,360 Podcast, he elaborated further on the idea of the name change.
"I did mention something before we went out, I asked a question. I said, 'Has anyone talked about that,'" Waltman said on renaming the battle royal after Chyna. "And someone said, 'no, no one's ever brought it up' and I am like 'well I am.'… I read people going 'oh, I am disappointed that they didn't turn it into the Chyna Battle Royal like the next day.' I said it the night before. Can you at least wait till next year to b*** about it? If they don't do it next year, I can see people complaining about it. But God, can you at least give them one year?"
"I had no doubts about this but I know a lot of people did. I knew that she would be honored properly, and she was. I just thought it was really nice for her and that she'd be extremely happy with all of that. I know her as well as anyone, and it felt like she was there."
Jason's Take
No thanks. The WWE came under fire for initially having the yearly WrestleMania women's battle royal named after the Fabulous Moolah, so I don't see them renaming it after Chyna. While Chyna's contribution to the business cannot be denied, neither can her storied past. Though the WWE does seem to prop up deceased wrestlers the company has had issues with in the past.
Another Sasha Banks Update
Many fans have been following the drama regarding Sasha Banks reportedly threatening to quit the WWE. Sasha has been mostly quiet on her social media accounts as of late, but did happen to re-tweet a tweet from Bayley. Bayley's tweet is a scene from the movie the Lion King, and fans are speculating that this scene would mean that Bayley and Sasha are going to be sticking with the rest of the 4 Horsewomen, and staying with WWE.
— Bayley (@itsBayleyWWE) April 15, 2019
Mitchell's AEW Continental Classic Update! (11/27/23)
What a start to the tournament!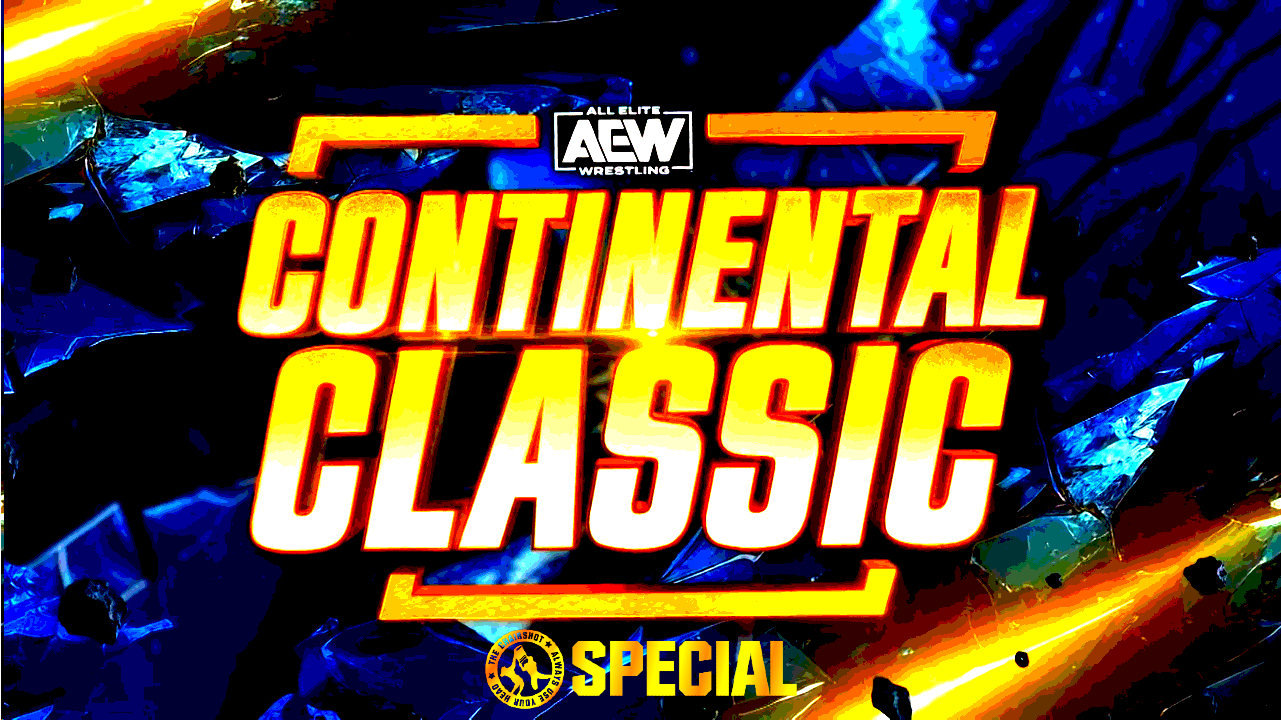 Did your picks win points?
The AEW Continental Classic is underway, with almost everyone competing. Check in here if you haven't seen the winners and losers of week 1!
Here are your
Gold League

standings!
Jon Moxley: 1-0, 3 points
Swerve Strickland: 1-0, 3 points
Jay White: 1-0, 3 points
Rush: 0-1, 0 points
Mark Briscoe: 0-1, 0 points.
Jay Lethal: 0-1, 0 points
Here are your
Blue League

standings!
Brody King: 1-0, 3 points
Claudio Castagnoli: 1-0, 3 points
Daniel Garcia: 0-1, 0 points
Eddie Kingston: 0-1, 0 points
Bryan Danielson: Yet to Compete
Andrade El Idolo: Yet to Compete
My Thoughts:
Nothing too crazy, nothing too wild, this tournament only just got started. The only disappointing point is that they could not get Bryan "cleared to compete" Saturday night. Not sure how much of that is shoot given the bad eye, but this was kinda the problem of wanting him in the tournament over tons of other choices. Bryan wants to face Okada for WrestleKingdom 18, how is Bryan supposed to do that at his best if he's also gonna be in a round robin, doing five top level matches in about as many weeks? And it takes away from Andrade being able to do something. Also a little surprised we didn't even hear from Andrade on Saturday.
Now as we heard on Saturday, round two's matches are set. Gold League will see Mark Briscoe VS Rush, White VS Swerve, and of course, Moxley VS Lethal. Nice variety there, a couple 0-1 guys facing off, as well as two 1-0 guys, and then 1-0 VS 0-1. No offense to Lethal, but he feels like an 0-2 going up against Moxley. Hard to call the other ones but that's the fun of it. Meanwhile, Blue League sees Brody VS Claudio in a showdown to be 2-0, then Bryan and Andrade finally jump in, Bryan against Eddie and Andrade against Garcia. Sadly, feels like Eddie and Garcia are going 0-2, no way Tony Khan is booking Bryan and Andrade to lose their first shots.
In fact, that could be half the reason they did wait on those two, that's almost too good for just a first round opener. But I still would've done it, same as NJPW does stuff like that for round robins, which this is all modeled after anyway.
AEW announces Continental Classic entrants
The C2 is set!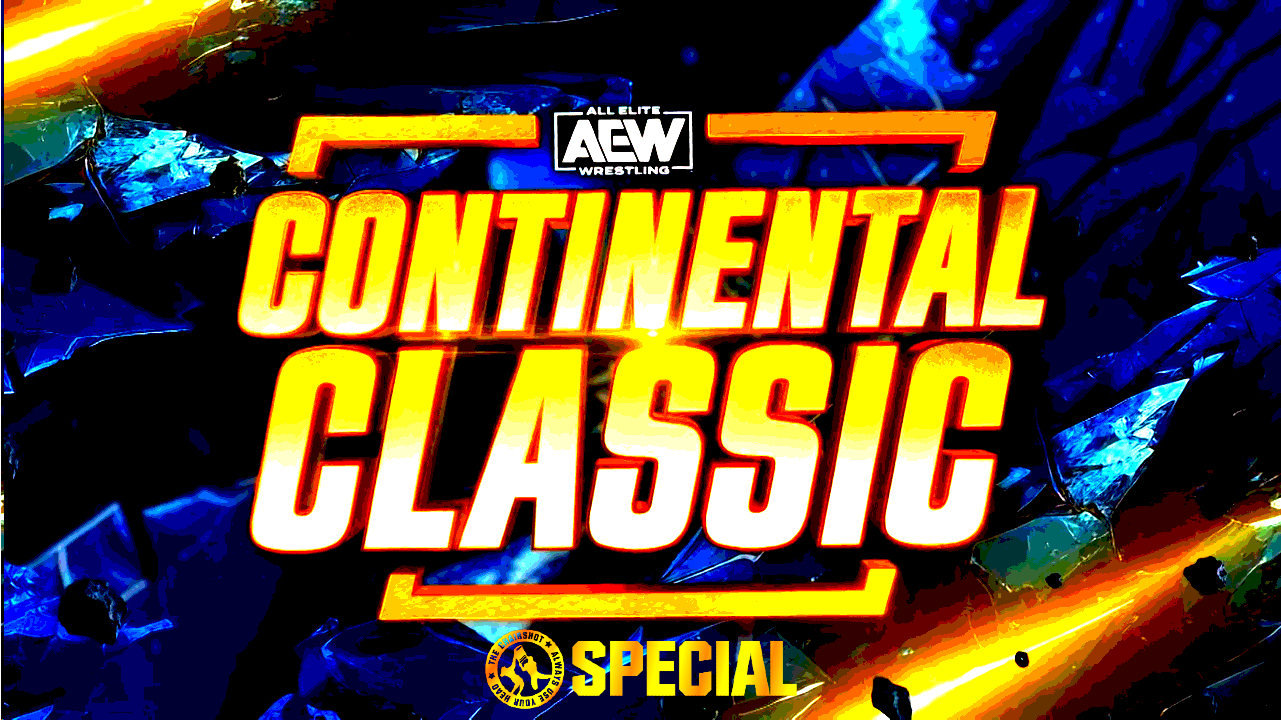 Tony Khan Reveals the Blue and Gold "Leagues!"
Originally livestreamed, Tony Khan and Tony Schiavone officially announced the twelve total entrants and divided them into the two round robin blocks known as the "Blue League" and "Gold League." If you don't feel like sifting through the almost 30 minute video, the groups are:
Blue League

Bryan Danielson
Andrade El Idolo
Brody King
Claudio Castagnoli
Daniel Garcia
Eddie Kingston
Gold League
Jon Moxley
Swerve Strickland
Rush
Mark Briscoe
Jay Lethal
Jay White
Tony Khan also explains the rules for the Continental Classic:
Every match has a 20 minute time limit
The winner of each match earns 3 points, losers earn 0, 1 point for a draw
EVERYONE ELSE is banned from ringside for true 1v1 action
Eddie Kingston also joined the selection special as his "life's work" is on the line in this tournament, both the ROH World Championship and NJPW Strong Openweight Championship on the line as part of the modern day North American Triple Crown Eddie, Tony Khan, AEW, ROH and NJPW are looking to create together. Gold League competes tonight on Dynamite while Blue League will have their start this Saturday on Collision. Look for more articles like this one to keep up with the Continental Classic standings over the next six weeks of tournament action!