Chairshot Wrestling News Shuffle: News Involving Ashley Massaro, Ric Flair, NXT, and More! (5/17/19)
News involving Ashley Massaro, Ric Flair, NXT Tag Titles, and More!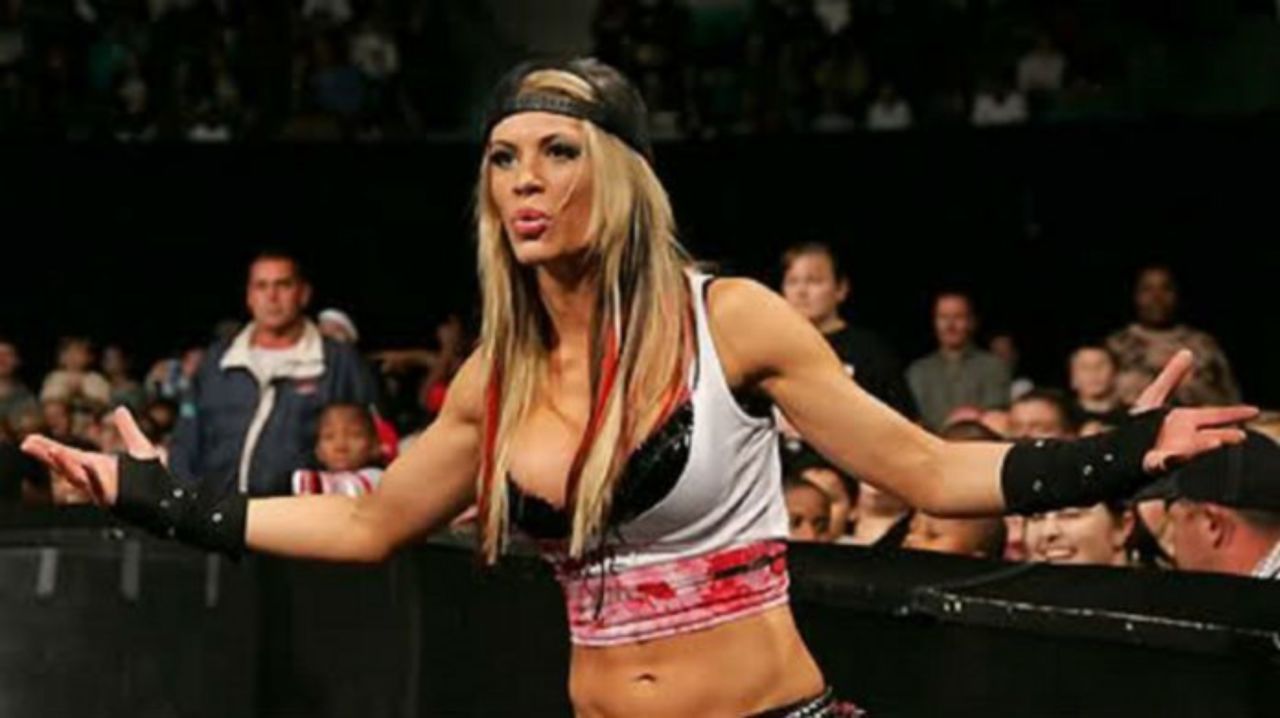 News here! News involving Ashley Massaro, Ric Flair, NXT Tag Titles, and More!

Ric Flair Medical Scare?
TMZ Sports broke news Thursday morning that Ric Flair suffered a medical emergency that they quoted as being "very serious." Later in the day, Conrad Thompson would refute that report and stated that Flair had a planned procedure, but wouldn't elaborate on any further details. TMZ Sports would post and update from Flair's wife, Wendy Barlow, and she said:
"Due to ongoing health complications, Ric was taken to the hospital and is expected to undergo a procedure tomorrow morning, after which he expects to fully recovery."
Jason's Take
It's hard to believe everything you read when it comes to wrestling, so that's why you should be reading the Chairshot everyday. We sort through the bullshit so you don't have to. On that note, hopefully things are ok with the Nature Boy. Reading news on Flair like this makes me a little nervous, especially with the medical scare he had in 2017. But it looks like even death itself taps out to the Figure Four.
Alexa Bliss Pulled From Money In The Bank
WWE Tweeted this morning that Alexa Bliss has been pulled from the Money In The Bank ladder match, and has been replaced by Nikki Cross. The reason given by WWE is that Alexa has not been medically cleared to compete. Dave Meltzer is reporting that the reason is indeed injury related, and possibly due to Alexa's concussion history.
Jason's Take
If the company was worried about her concussion history and her participating in a ladder match, why did they attempt to put her in it in the first place?
NXT Tag Titles Vacated
WWE has announced that the NXT Tag Team Championships have been vacated. This shouldn't be a surprise with the Viking Raiders being called up to the main roster. WWE's storyline reasoning is due to the controversial ending of the title match between The Viking Raiders and The Street Profits that aired on Wednesday's episode of NXT. This show was taped on Wednesday, May 1, 2019, from Winter Park, FL at the Full Sail University. William Regal will address the situation on next week's episode of NXT.
It's official: The NXT #TagTeamTitles have been vacated. #WWENXT https://t.co/jtpBO6TJ20

— WWE NXT (@WWENXT) May 16, 2019
Jason's Take
I'm not really shocked that the Viking Raiders were stripped of the titles. The real question is who the next team is that will be crowned champions? Could the Undisputed Era regain the titles?
Kurt Angle On AEW
Kurt Angle is one of the handful of wrestlers who is no stranger to leaving WWE, and re-vitalizing his career with another promotion. So, rightfully, Angle would be someone to ask on thoughts of AEW competing with WWE. Angle spoke with Wrestling Inc on Thursday, and gave some of his thoughts on AEW.
"I want the fans to be excited about it. I'm gonna tell you this though, and I don't wanna come around in five years and say 'I told you so.' Listen, WWE is the No. 1 brand and will always be No. 1…There's no way in heck anybody's gonna catch up to them. If this company… I'm not daring them, I'm just saying it's not bad to be No. 2. If you're gonna set out to be No. 1, then you're gonna spend a lot of F'n money,"
Jason's Take
WWE will always be around in some way, shape, or form. WCW Monday Nitro wasn't going to catch WWE. Paul Heyman famously said that Nitro would be dead in 3 months. While the odds will be stacked against AEW, never say never.
Ashley Massaro Passes Away At 39
In a bit of shocking news, former WWE Diva, Ashley Massaro, has passed away at 39 according to TMZ sports. Massaro was transported from her home in Suffolk County, NY to a nearby hospital where she died early Thursday morning.
Jason's Take
WOW. Only 39 years old, 3 years older than myself. Thoughts and prayers to her family in this difficult time
Mitchell's AEW Continental Classic Update! (11/27/23)
What a start to the tournament!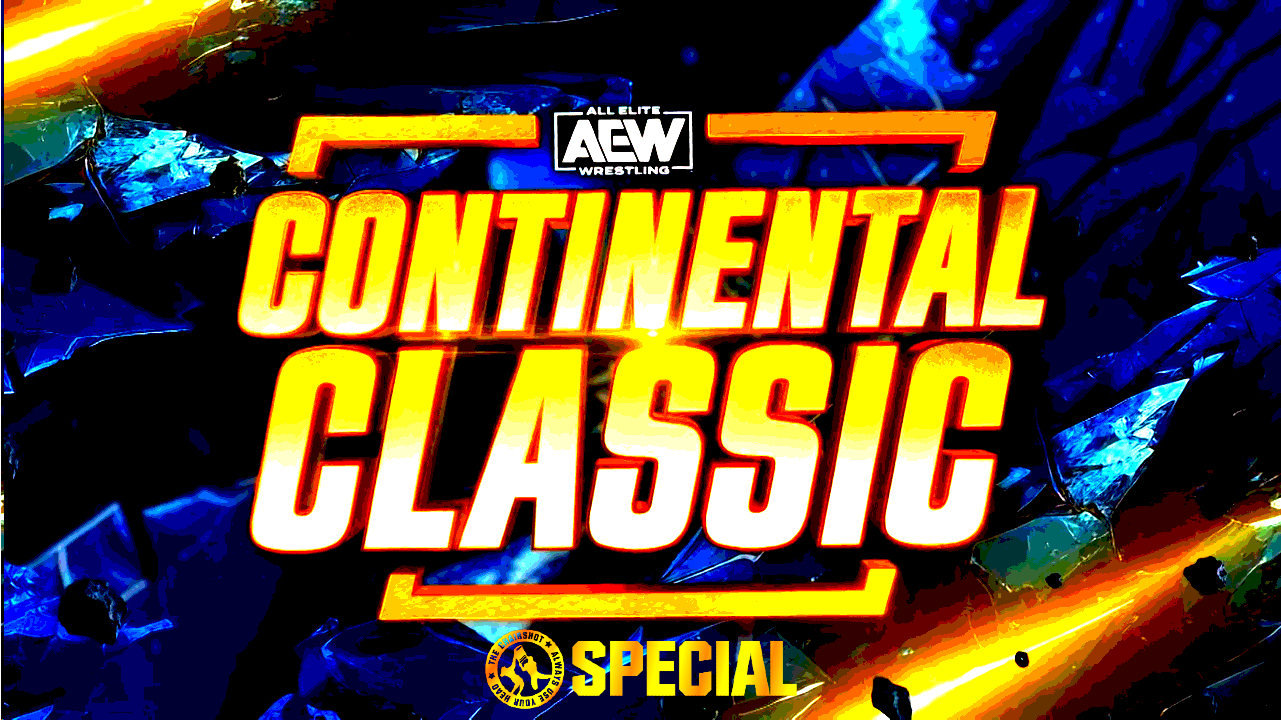 Did your picks win points?
The AEW Continental Classic is underway, with almost everyone competing. Check in here if you haven't seen the winners and losers of week 1!
Here are your
Gold League

standings!
Jon Moxley: 1-0, 3 points
Swerve Strickland: 1-0, 3 points
Jay White: 1-0, 3 points
Rush: 0-1, 0 points
Mark Briscoe: 0-1, 0 points.
Jay Lethal: 0-1, 0 points
Here are your
Blue League

standings!
Brody King: 1-0, 3 points
Claudio Castagnoli: 1-0, 3 points
Daniel Garcia: 0-1, 0 points
Eddie Kingston: 0-1, 0 points
Bryan Danielson: Yet to Compete
Andrade El Idolo: Yet to Compete
My Thoughts:
Nothing too crazy, nothing too wild, this tournament only just got started. The only disappointing point is that they could not get Bryan "cleared to compete" Saturday night. Not sure how much of that is shoot given the bad eye, but this was kinda the problem of wanting him in the tournament over tons of other choices. Bryan wants to face Okada for WrestleKingdom 18, how is Bryan supposed to do that at his best if he's also gonna be in a round robin, doing five top level matches in about as many weeks? And it takes away from Andrade being able to do something. Also a little surprised we didn't even hear from Andrade on Saturday.
Now as we heard on Saturday, round two's matches are set. Gold League will see Mark Briscoe VS Rush, White VS Swerve, and of course, Moxley VS Lethal. Nice variety there, a couple 0-1 guys facing off, as well as two 1-0 guys, and then 1-0 VS 0-1. No offense to Lethal, but he feels like an 0-2 going up against Moxley. Hard to call the other ones but that's the fun of it. Meanwhile, Blue League sees Brody VS Claudio in a showdown to be 2-0, then Bryan and Andrade finally jump in, Bryan against Eddie and Andrade against Garcia. Sadly, feels like Eddie and Garcia are going 0-2, no way Tony Khan is booking Bryan and Andrade to lose their first shots.
In fact, that could be half the reason they did wait on those two, that's almost too good for just a first round opener. But I still would've done it, same as NJPW does stuff like that for round robins, which this is all modeled after anyway.
AEW announces Continental Classic entrants
The C2 is set!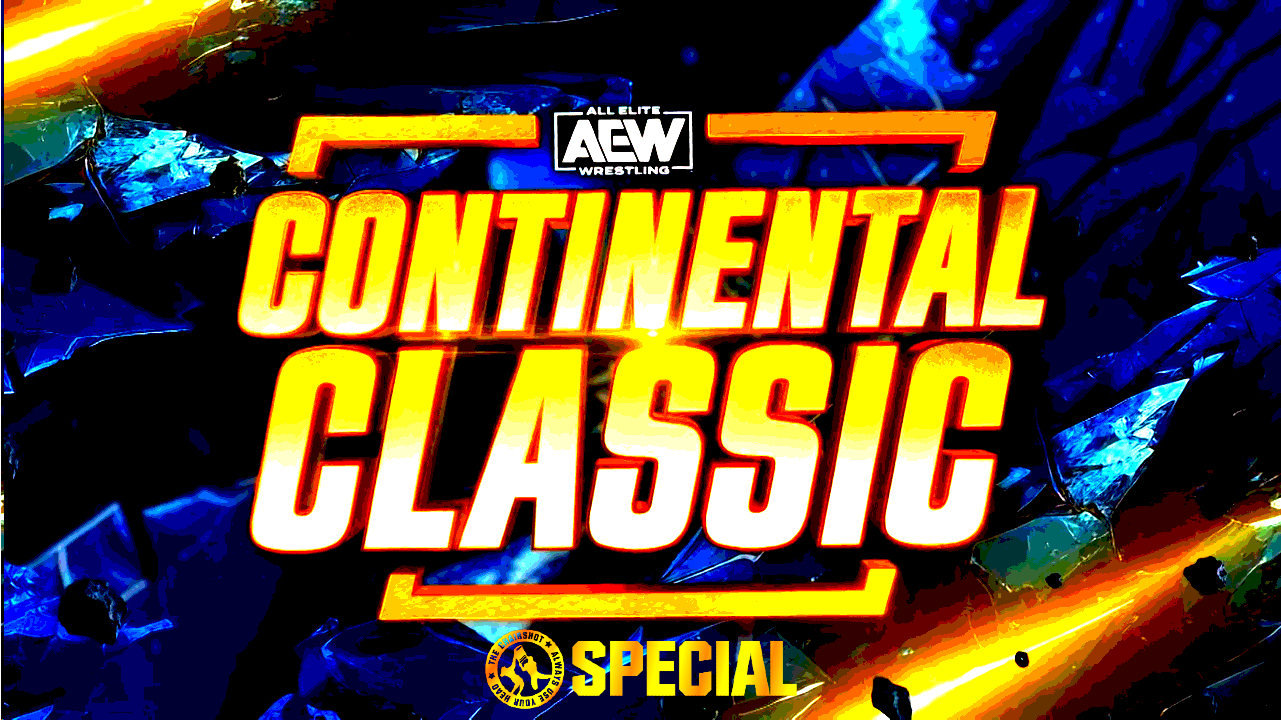 Tony Khan Reveals the Blue and Gold "Leagues!"
Originally livestreamed, Tony Khan and Tony Schiavone officially announced the twelve total entrants and divided them into the two round robin blocks known as the "Blue League" and "Gold League." If you don't feel like sifting through the almost 30 minute video, the groups are:
Blue League

Bryan Danielson
Andrade El Idolo
Brody King
Claudio Castagnoli
Daniel Garcia
Eddie Kingston
Gold League
Jon Moxley
Swerve Strickland
Rush
Mark Briscoe
Jay Lethal
Jay White
Tony Khan also explains the rules for the Continental Classic:
Every match has a 20 minute time limit
The winner of each match earns 3 points, losers earn 0, 1 point for a draw
EVERYONE ELSE is banned from ringside for true 1v1 action
Eddie Kingston also joined the selection special as his "life's work" is on the line in this tournament, both the ROH World Championship and NJPW Strong Openweight Championship on the line as part of the modern day North American Triple Crown Eddie, Tony Khan, AEW, ROH and NJPW are looking to create together. Gold League competes tonight on Dynamite while Blue League will have their start this Saturday on Collision. Look for more articles like this one to keep up with the Continental Classic standings over the next six weeks of tournament action!