Chairshot Shuffle: Bliss Injury, New WWE Signings, Randy Orton Contract And More! (11/6/19)
Get caught up to speed with the latest news on Bliss Injury, New WWE Signings, Randy Orton Contract And More!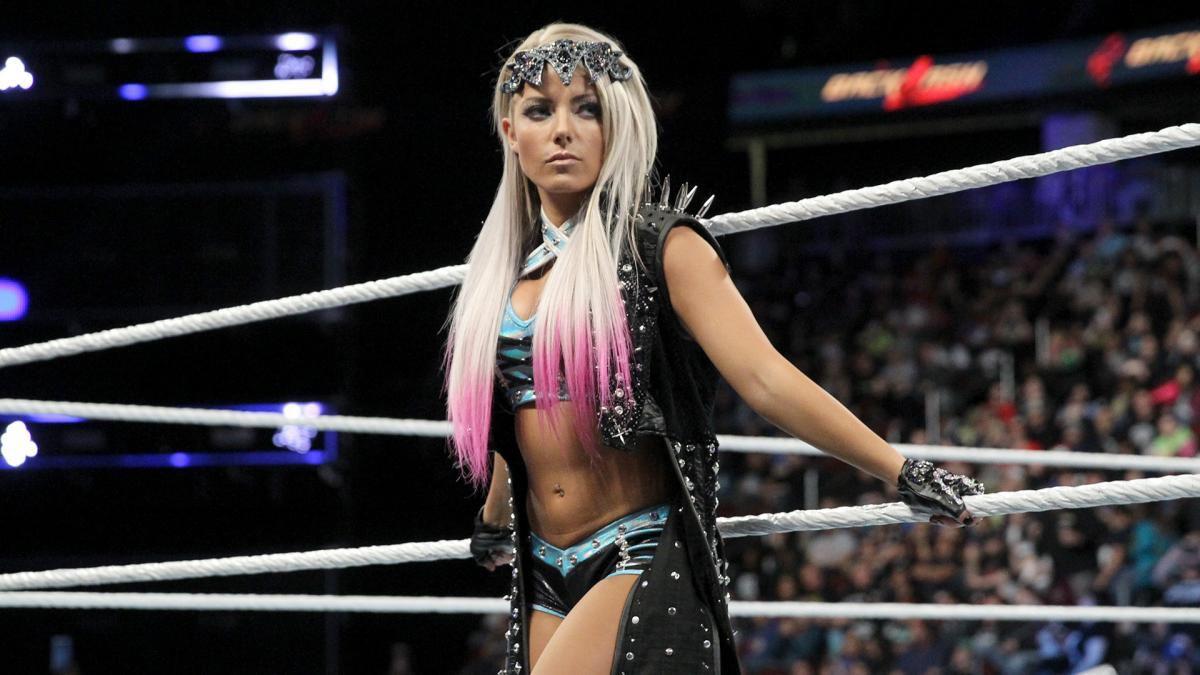 Get caught up to speed with the latest news on Bliss Injury, New WWE Signings, Randy Orton Contract And More!

Reason For Alexa Bliss Absence
Alexa Bliss has not been a part of WWE live events recently, and also had to pull out of Ringsidefest this past weekend. PWInsider is reporting that Bliss is currently dealing with a shoulder injury that may be the reasoning behind her absence. There currently isn't a timetable for her return.
Jason's Take
Bliss appeared to be pretty upset this weekend on her Twitter account during the Crown Jewel pay per view. My guess is that the injury possibly kept her from a possible match at the event.
Impact Star Officially Signed By WWE
A little over a month ago, I discussed the rumors that former Impact star Scarlett Bordeaux was potentially heading to WWE. On Tuesday, WWE confirmed Bordeaux, and 8 others have reported for training at the WWE Performance Center. The signings include:
– Chicago's Elizabeth Chihaia – aka Scarlett Bordeaux – has made quite the name for herself in America and abroad. The self-proclaimed "smokeshow" has been a standout for promotions like Mexico's AAA, Ring of Honor and Ohio Valley Wrestling.
– Ashley Urbanski, known on the independent scene as Shotzi Blackheart, is renowned for her fierce, in-your-face style. Fans will recognize Urbanski from her standout performance in a No Disqualification Match at EVOLVE's 10th Anniversary Special that aired on WWE Network. She was presented her WWE contract by NXT General Manager William Regal last month at an EVOLVE show in Atlanta, Ga.
– Australia's Samantha De Martin, also known as "Impressive" Indi Hartwell, has been just that during her time on the indies. The 22-year-old has cited Bayley and Sasha Banks' epic battles in NXT as her inspiration in pursuing a career inside the squared circle. She's racked up titles in her home country and for promotions like SHIMMER.
– Referee Stephon Smith rounds out the group of newcomers. Smith, a Baltimore native, started out as an in-ring competitor before transitioning to donning the stripes. He's a graduate of Ohio Valley Wrestling and most recently officiated for EVOLVE Wrestling before joining the PC.
And @WWE formally announces latest class of @WWEPC recruits, including @Lady_Scarlett13, @Shotziblack & others!

FULL REPORT: https://t.co/YtkKBLh632#WWE #WWENXT #NXT #ScarlettBordeaux #ShotziBlackheart pic.twitter.com/M5qA5Iow2a

— Matt Boone (@MattBoone1984) November 5, 2019
Jason's Take
I expect big things from both Scarlett Bordeaux and Shotzi Blackheart in 2020. They should be fixtures in the NXT women's division.
Rollins/Meltzer Spat
Much of the news making the rounds yesterday was a reported backstage meeting with Vince McMahon and the RAW roster. Dave Meltzer would issue a report of the meeting, and would state that Seth Rollins gave a speech to the RAW roster about the use of social of media to air company grievances. Rollins Tweeted Meltzer that none of this occurred.
No Dave, my problem is that you're spreading complete lies. I gave no speech. I said nothing before, during or after the meeting. So either you or your source is full of it. Either way, it's a bold faced lie and I kindly ask you to quit pushing it. https://t.co/1G2umltIqm

— Seth Rollins (@WWERollins) November 5, 2019
Jason's Take
You can't believe everything you read on the internet folks. That's why you should read the news here at the Chairshot, we filter through all the BS and give you out true opinions on topics, not treat Meltzer as the Gospel.
Randy Orton Signs Long Term Deal With WWE
According to PWInsider, Randy Orton has signed a long term extension with WWE. Orton's deal was set to expire in early 2020, and rumors were starting to circulate that he could make the jump to AEW.
Jason's Take
Once again, don't believe the things you read online. Two weeks ago, it was a certainty he was jumping to AEW, but I stated he was most likely teasing a jump to AEW for contract leverage in a renegotiation with WWE.
Mitchell's AEW Continental Classic Update! (11/27/23)
What a start to the tournament!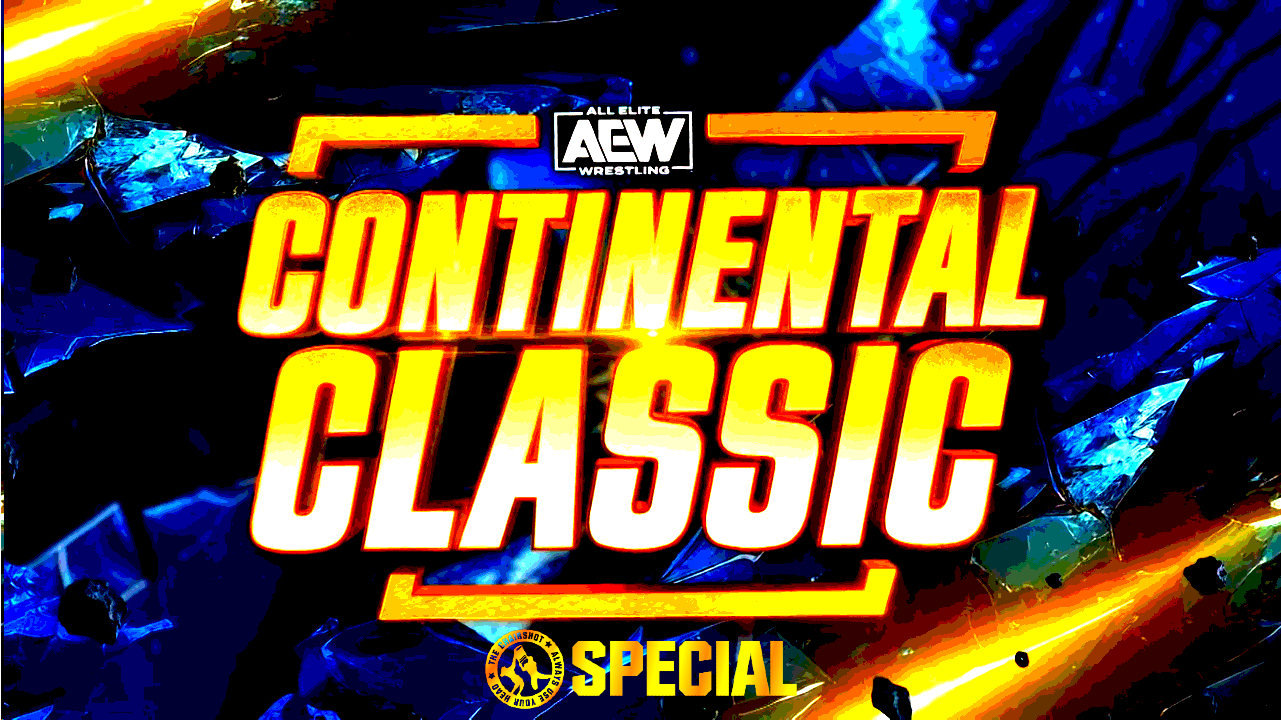 Did your picks win points?
The AEW Continental Classic is underway, with almost everyone competing. Check in here if you haven't seen the winners and losers of week 1!
Here are your
Gold League

standings!
Jon Moxley: 1-0, 3 points
Swerve Strickland: 1-0, 3 points
Jay White: 1-0, 3 points
Rush: 0-1, 0 points
Mark Briscoe: 0-1, 0 points.
Jay Lethal: 0-1, 0 points
Here are your
Blue League

standings!
Brody King: 1-0, 3 points
Claudio Castagnoli: 1-0, 3 points
Daniel Garcia: 0-1, 0 points
Eddie Kingston: 0-1, 0 points
Bryan Danielson: Yet to Compete
Andrade El Idolo: Yet to Compete
My Thoughts:
Nothing too crazy, nothing too wild, this tournament only just got started. The only disappointing point is that they could not get Bryan "cleared to compete" Saturday night. Not sure how much of that is shoot given the bad eye, but this was kinda the problem of wanting him in the tournament over tons of other choices. Bryan wants to face Okada for WrestleKingdom 18, how is Bryan supposed to do that at his best if he's also gonna be in a round robin, doing five top level matches in about as many weeks? And it takes away from Andrade being able to do something. Also a little surprised we didn't even hear from Andrade on Saturday.
Now as we heard on Saturday, round two's matches are set. Gold League will see Mark Briscoe VS Rush, White VS Swerve, and of course, Moxley VS Lethal. Nice variety there, a couple 0-1 guys facing off, as well as two 1-0 guys, and then 1-0 VS 0-1. No offense to Lethal, but he feels like an 0-2 going up against Moxley. Hard to call the other ones but that's the fun of it. Meanwhile, Blue League sees Brody VS Claudio in a showdown to be 2-0, then Bryan and Andrade finally jump in, Bryan against Eddie and Andrade against Garcia. Sadly, feels like Eddie and Garcia are going 0-2, no way Tony Khan is booking Bryan and Andrade to lose their first shots.
In fact, that could be half the reason they did wait on those two, that's almost too good for just a first round opener. But I still would've done it, same as NJPW does stuff like that for round robins, which this is all modeled after anyway.
AEW announces Continental Classic entrants
The C2 is set!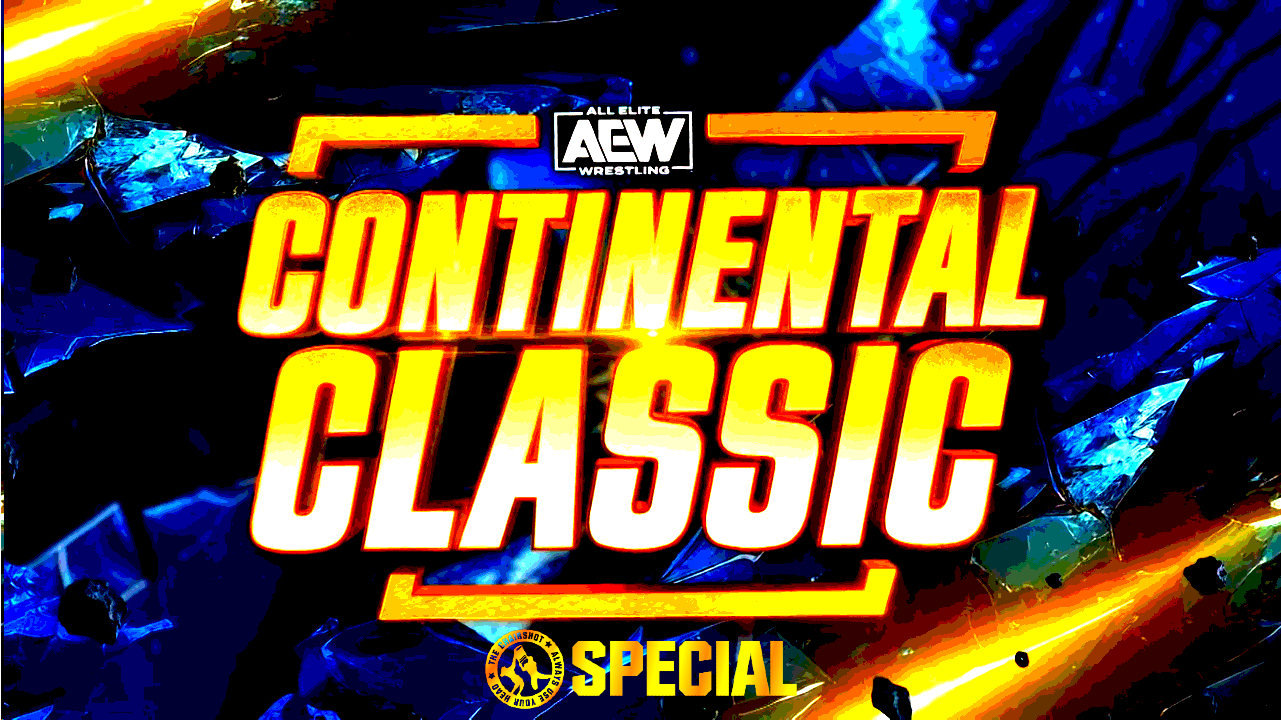 Tony Khan Reveals the Blue and Gold "Leagues!"
Originally livestreamed, Tony Khan and Tony Schiavone officially announced the twelve total entrants and divided them into the two round robin blocks known as the "Blue League" and "Gold League." If you don't feel like sifting through the almost 30 minute video, the groups are:
Blue League

Bryan Danielson
Andrade El Idolo
Brody King
Claudio Castagnoli
Daniel Garcia
Eddie Kingston
Gold League
Jon Moxley
Swerve Strickland
Rush
Mark Briscoe
Jay Lethal
Jay White
Tony Khan also explains the rules for the Continental Classic:
Every match has a 20 minute time limit
The winner of each match earns 3 points, losers earn 0, 1 point for a draw
EVERYONE ELSE is banned from ringside for true 1v1 action
Eddie Kingston also joined the selection special as his "life's work" is on the line in this tournament, both the ROH World Championship and NJPW Strong Openweight Championship on the line as part of the modern day North American Triple Crown Eddie, Tony Khan, AEW, ROH and NJPW are looking to create together. Gold League competes tonight on Dynamite while Blue League will have their start this Saturday on Collision. Look for more articles like this one to keep up with the Continental Classic standings over the next six weeks of tournament action!