Yesterday In Wrestling History – November 5th
Liz looks back on November 5ths of times past to see what interesting tidbits she can dig up.  This day brings us the November to Remember where Chris Benoit broke the neck of Sabu and Vince McMahon declaring the WWE is not a family company.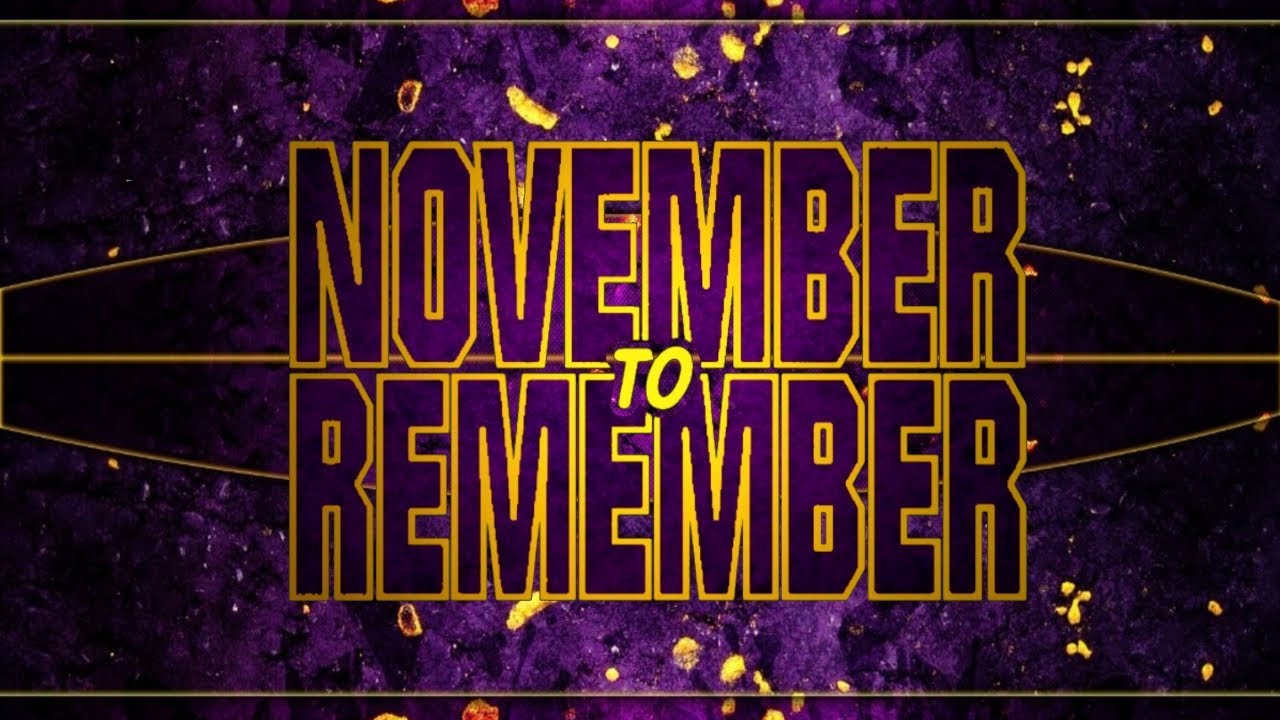 Liz looks back on November 5ths of times past to see what interesting tidbits she can dig up.  This day brings us the November to Remember where Chris Benoit broke the neck of Sabu and Vince McMahon declaring the WWE is not a family company.
Born On This Date:
1986 – Axel Michael Tischer (Alexander Wolfe)
1987 – Allysin Kay
On This Day In Wrestling History:
1994 – ECW presented November to Remember from the ECW Arena in Philadelphia, Pennsylvania. The show featured two of the most famous moments in the company's brief but storied history. First, about halfway through the show, The Sandman, blinded a few weeks earlier in a match with Tommy Dreamer, appeared in a suit and dark glasses to announce his retirement. After a short melee, it would be revealed he was actually returning and surprise surprise not blind! Second, during the main event, Chris Benoit would break Sabu's neck after back dropping him a high angle.
1997 – The J-Crown is officially retired after the WWF retakes control of its Light Heavyweight Championship. The J-Crown, consisting of eight light heavyweight, junior heavyweight, and middle weight championships, was held by Shinjiro Otani. Otani would return all of the championships to their original promotions save for the IWGP Junior Heavyweight Championship.
2000 – ECW Presented the final November to Remember from the Odeum Expo Center in Villa Park, Illinois.
Simon Diamond and Johnny Swinger defeated Christian York and Joey Matthews.
Kid Kash defeated C.W. Anderson.
Danny Doring, Roadkill, and Spike Dudley defeated EZ Money, Julio Dinero, and Chris Hamrick.
Nova defeated Chris Chetti in a Loser Leaves Town match.
Balls Mahoney and Chilly Willy defeated Tony Devito and Angel in a Flaming Table match.
Rhino defeated New Jack to retain the ECW Television Championship.
Little Guido & Tony Mamaluke defeated Yoshihiro Tajiri & Super Crazy.
Steve Corino defeated Jerry Lynn, Sandman, and Justin Credible in a Double Jeopardy Match to win the ECW Championship.
2001 – The Rock defeated Chris Jericho to win the WCW Championship. With the Invasion story line winding down, The Rock would be the last man to hold the WCW world title before it is unified a month later by Chris Jericho. The title was briefly known as the World Championship following WCW's disbanding at Survivor Series.
2002 – Edge & Rey Mysterio defeated Chris Benoit & Kurt Angle 2-1 in a best of three falls match to win the WWE Tag Team Championship.
2006 – WWE presented Cyber Sunday  from the US Bank Arena in Cincinnati, Ohio.  Replacing  but like it Taboo Tuesday, the show's hook was fans voting for stipulations and opponents throughout the night.
In a dark match, Super Crazy defeated Rob Conway.
Umaga defeated Kane. Kane was the fan-selected opponent (49%) over The Sandman (28%) and Chris Benoit (23%).
Cryme Tyme (JTG and Shad Gaspard) defeated The Highlanders (Robbie and Rory McAllister), Charlie Haas and Viscera, and Lance Cade and Trevor Murdoch in a Texas Tornado match. Tornado won with 50% of the vote. Other options were Tag Team Turmoil (35%) and Fatal 4-Way (15%).
Jeff Hardy defeated Carlito to retain the WWE Intercontinental Championship. Carlito won the spot with 62%. Other possible opponents were Shelton Benjamin (25%) and Johnny Nitro (13%).
Rated-RKO (Edge and Randy Orton) defeated D-Generation X (Triple H and Shawn Michaels). The returning Eric Bischoff (60%) was the fan choice for special referee over Jonathan Coachman and Vince McMahon (20% each).
Lita defeated Mickie James in a Diva Lumberjack match to win the vacant WWE Women's Championship. Lumberjack rules won the stipulation vote with 46%. Other options were no disqualification (40%) and submission (13%). The title was vacated back at Unforgiven when Trish Stratus retired following winning the title. For the record, the lumberjacks were Candice Michelle, Torrie Wilson, Ashley Massaro, Jillian Hall, Layla El, Rebecca DiPietro, Kelly Kelly, Ariel, Michelle McCool, Melina, Victoria, Trinity and Kristal Marshall. In a side note, this would be Lita's last championship in WWE; she retired following Survivor Series three weeks later.
Ric Flair & Roddy Piper defeated The Spirit Squad (Kenny and Mikey) to win the World Tag Team Championship. Piper was the WWE Hall of Famer of choice with 46%, with Dusty Rhodes coming in second (35%) and Sgt. Slaughter finishing third (19%).
King Booker defeated John Cena and The Big Show in a triple threat match to retain the World Heavyweight Championship. The fans selected the World Heavyweight Championship to be at stake with 67%, followed by the ECW Championship at 21%, and the WWE Championship bringing up the rear at 12%.
2009 – During a WWE investor conference call, Vince McMahon discussed how Linda McMahon was no longer Chief Executive Officer of WWE, but was still on the board of the company, due to her plans to run for Senate.  He also discussed how Shane was leaving the company for other ventures. McMahon commented that while many viewed the company as a family one, he did not.
2013 – TNA orders all talent stationed in Louisville were to move to Orlando. The order comes down three days after the company announces they have ended their relationship with Ohio Valley Wrestling in a cost-cutting measure.
2014 – The second episode of Lucha Underground aired on The El Rey Network.
Died On This Date:
Mitchell's AEW Continental Classic Update! (11/27/23)
What a start to the tournament!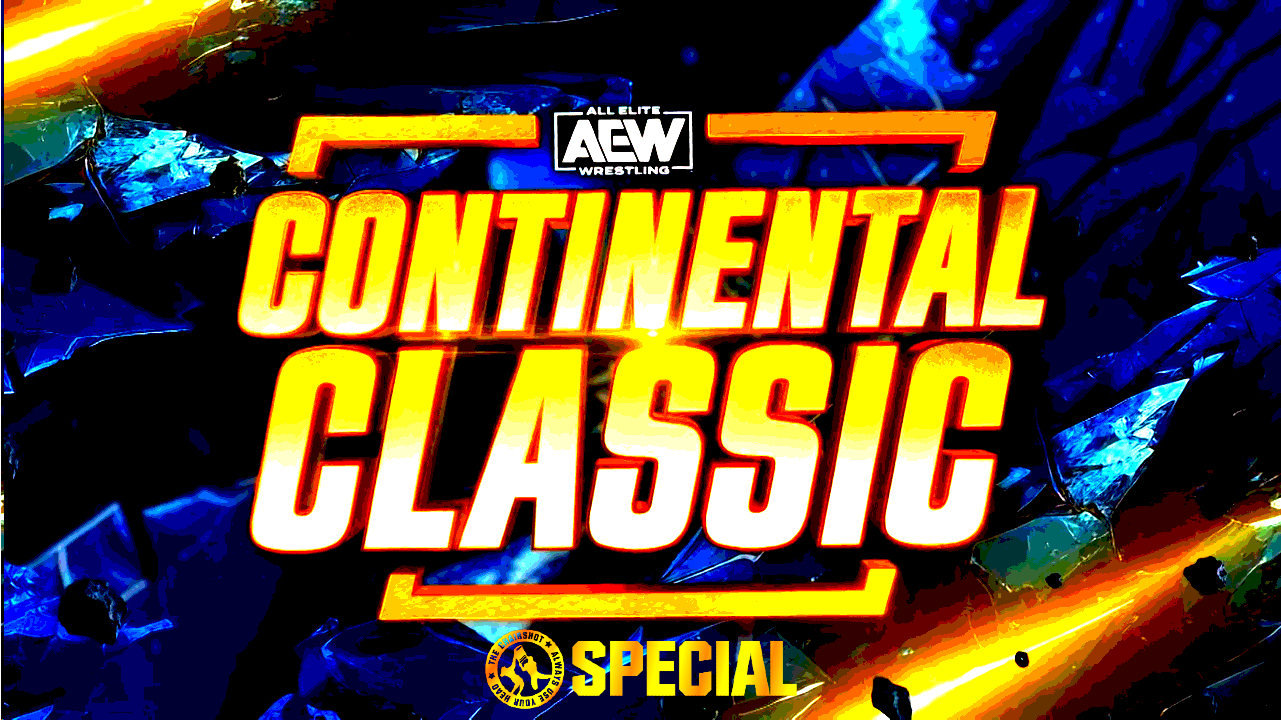 Did your picks win points?
The AEW Continental Classic is underway, with almost everyone competing. Check in here if you haven't seen the winners and losers of week 1!
Here are your
Gold League

standings!
Jon Moxley: 1-0, 3 points
Swerve Strickland: 1-0, 3 points
Jay White: 1-0, 3 points
Rush: 0-1, 0 points
Mark Briscoe: 0-1, 0 points.
Jay Lethal: 0-1, 0 points
Here are your
Blue League

standings!
Brody King: 1-0, 3 points
Claudio Castagnoli: 1-0, 3 points
Daniel Garcia: 0-1, 0 points
Eddie Kingston: 0-1, 0 points
Bryan Danielson: Yet to Compete
Andrade El Idolo: Yet to Compete
My Thoughts:
Nothing too crazy, nothing too wild, this tournament only just got started. The only disappointing point is that they could not get Bryan "cleared to compete" Saturday night. Not sure how much of that is shoot given the bad eye, but this was kinda the problem of wanting him in the tournament over tons of other choices. Bryan wants to face Okada for WrestleKingdom 18, how is Bryan supposed to do that at his best if he's also gonna be in a round robin, doing five top level matches in about as many weeks? And it takes away from Andrade being able to do something. Also a little surprised we didn't even hear from Andrade on Saturday.
Now as we heard on Saturday, round two's matches are set. Gold League will see Mark Briscoe VS Rush, White VS Swerve, and of course, Moxley VS Lethal. Nice variety there, a couple 0-1 guys facing off, as well as two 1-0 guys, and then 1-0 VS 0-1. No offense to Lethal, but he feels like an 0-2 going up against Moxley. Hard to call the other ones but that's the fun of it. Meanwhile, Blue League sees Brody VS Claudio in a showdown to be 2-0, then Bryan and Andrade finally jump in, Bryan against Eddie and Andrade against Garcia. Sadly, feels like Eddie and Garcia are going 0-2, no way Tony Khan is booking Bryan and Andrade to lose their first shots.
In fact, that could be half the reason they did wait on those two, that's almost too good for just a first round opener. But I still would've done it, same as NJPW does stuff like that for round robins, which this is all modeled after anyway.
AEW announces Continental Classic entrants
The C2 is set!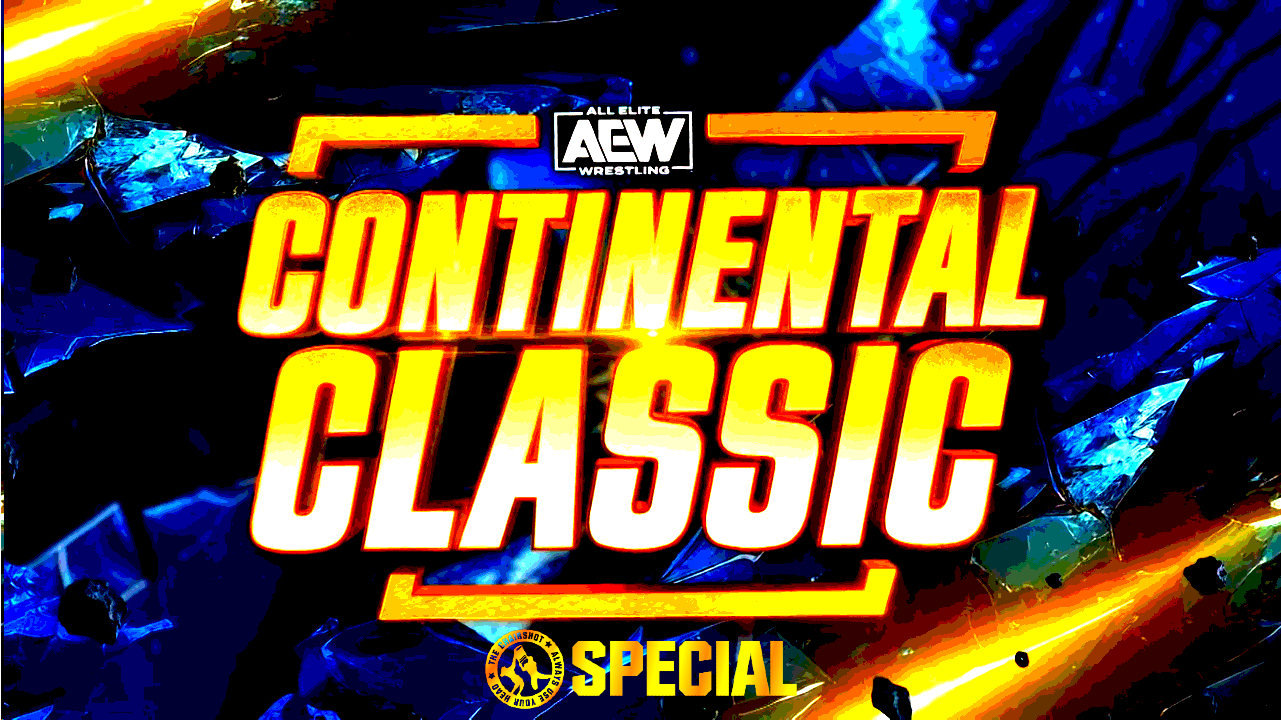 Tony Khan Reveals the Blue and Gold "Leagues!"
Originally livestreamed, Tony Khan and Tony Schiavone officially announced the twelve total entrants and divided them into the two round robin blocks known as the "Blue League" and "Gold League." If you don't feel like sifting through the almost 30 minute video, the groups are:
Blue League

Bryan Danielson
Andrade El Idolo
Brody King
Claudio Castagnoli
Daniel Garcia
Eddie Kingston
Gold League
Jon Moxley
Swerve Strickland
Rush
Mark Briscoe
Jay Lethal
Jay White
Tony Khan also explains the rules for the Continental Classic:
Every match has a 20 minute time limit
The winner of each match earns 3 points, losers earn 0, 1 point for a draw
EVERYONE ELSE is banned from ringside for true 1v1 action
Eddie Kingston also joined the selection special as his "life's work" is on the line in this tournament, both the ROH World Championship and NJPW Strong Openweight Championship on the line as part of the modern day North American Triple Crown Eddie, Tony Khan, AEW, ROH and NJPW are looking to create together. Gold League competes tonight on Dynamite while Blue League will have their start this Saturday on Collision. Look for more articles like this one to keep up with the Continental Classic standings over the next six weeks of tournament action!