Chairshot Radio: Steve Austin, The Rock, Joey Styles, and CM PUnk on the mic
Stone Cold Steve Austin, The Rock, Joey Styles, CM Punk and their greatest promos!
Stone Cold Steve Austin, The Rock, Joey Styles, CM Punk and their greatest promos!
Powered by RedCircle
Today's host: Greg DeMarco (@ChairshotGreg) steps aside and lets you enjoy wrestling history through four is the business's most famous promos!
Stone Cole Steve Austin's famous Austin 3:16 promo
The Rock makes fun of…pretty much everyone
Joey Styles quits Raw on live TV
CM Punk's infamous pipebomb promo
About Chairshot Radio
The rebirth of Chairshot Radio will see a rotating cast of hosts delivering you a new show EVERY day. Sports, Entertainment and Sports Entertainment is the umbrella under which we seek to invade your earballs. So sit back, relax and LET US IN…
Your Weekly Chairshot Radio Schedule:
Monday – PC Tunney
Tuesday – Greg DeMarco
Wednesday – Greg DeMarco
Thursday – Rey Cash & Mags Kirkby
Friday – PC Tunney
Saturday – Andrew Balaz & Chris Platt
Sunday – Patrick O'Dowd & Big Dave Ungar
For the latest, greatest and "up to datest" in everything pro wrestling, sports and entertainment head to TheChairshot.com and remember to ALWAYS #UseYourHead.
About the Chairshot Radio Network
Created in 2017, the Chairshot Radio Network presents you with the best in wrestling and wrestling crossover podcasts, including POD is WAR, Women's Wrestling Talk, Chairshot Radio daily editions, The #Miranda Show, Badlands' Wrestling Mount Rushmores, The Outsider's Edge, DWI Podcast, Bandwagon Nerds, the Greg DeMarco Show, 3 Man Weave, Five Rounds, Turnbuckle Talk, The Reaction and more! You can find these great shows each week at theChairshot.com and through our distribution partners, including podcasting's most popular platforms.
Andrew's Impact Wrestling Results & Match Ratings: 9.7.2023
999th episode of IMPACT! Victory Road on Friday and 1000th episode next week!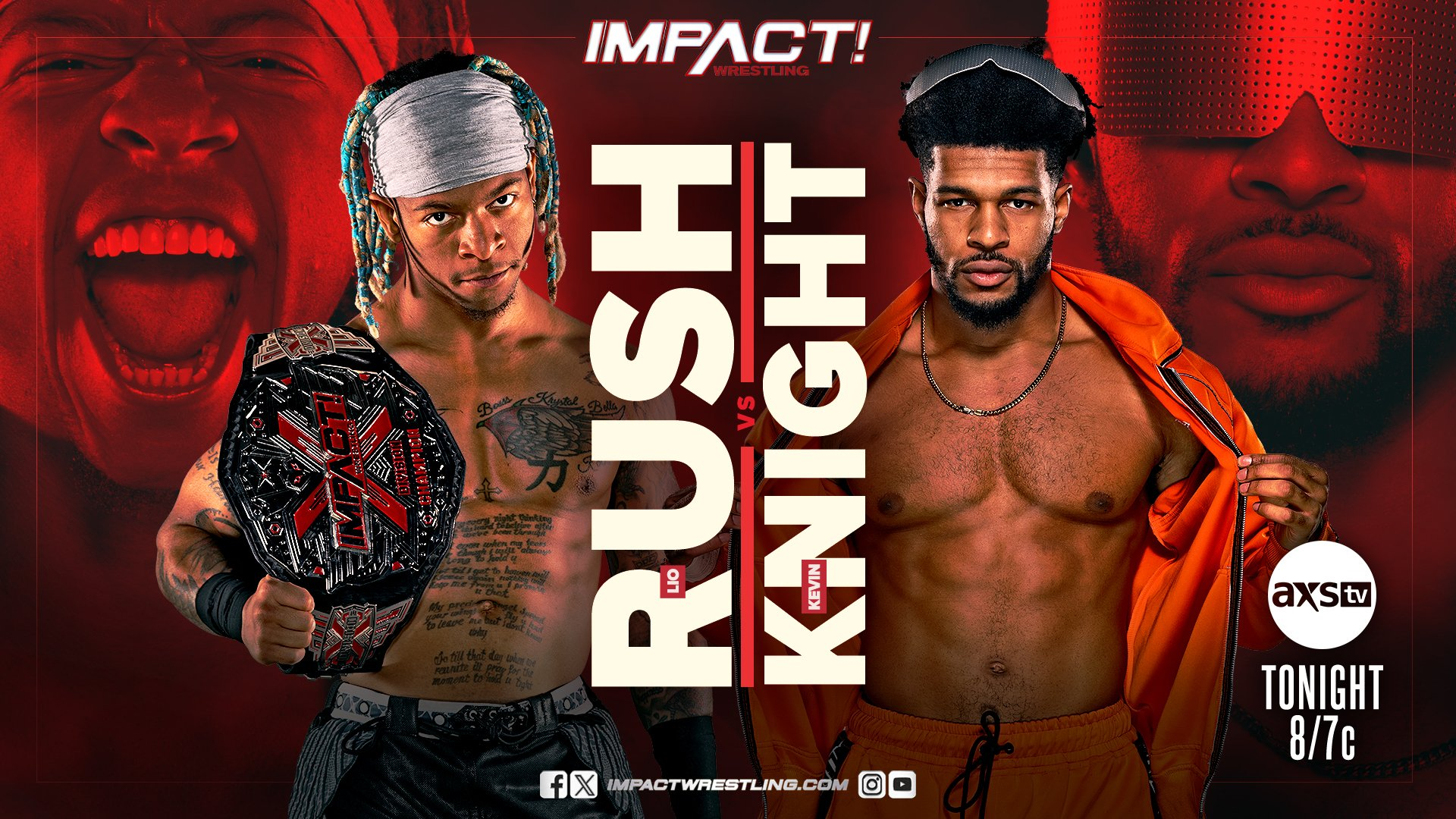 Personal issues pop up to delay this, but we need to have somewhat consistent IMPACT coverage; especially with the 1000th episode next week! Victory Road is later today, so we've got a few finishing touches for that show and get to see where some of the stories could go for Bound for Glory.
Time to get into IMPACT!
The unhinged @steveofcrazzy has a chilling message for @Taurusoriginal on #IMPACTonAXSTV! pic.twitter.com/SBSA4VhVs8

— IMPACT (@IMPACTWRESTLING) September 8, 2023
Ratings:
Deonna Purrazzo vs Dani Luna: Deonna wins via Fujiwara Armbar – ** 1/2
Champagne Singh & Shera vs JOYA (Joe Hendry & Yuya Uemura): JOYA wins via One Hit Wonder – **
SUBculture (Mark Andrews & Flash Morgan Webster) vs Rich Swann & Sami Callihan: Swann wins via 450 Splash – ***
Lio Rush vs Kevin Knight: Lio wins via Final Hour – *** 1/4
Bully Ray & Steve Maclin vs PCO & Josh Alexander: Bully wins via School Boy – ** 1/4
Results:
Deonna Purrazzo vs Dani Luna
Usually Dani is just the third during SUBculture tag matches, so while it may not be her debut match, its not something we've seen often.
Slow collar and elbow tie ups, standing switches and different headlock and takedown attempts; but nothing of great note. After Deonna gets the first takedown that goes nowhere since its against the ropes, she tries to get a little cocky and Dani scoops her up in a Slam and works more of a power game. Deliberate Sliding Lariats, Three Amigos Suplexes stopped at 2, Dani manages to get Deonna to apron but not over for the third amigo. They start to go back and forth on the apron, but an Arm Wringer takedown sends Dani face first into the apron.
Deonna uses a few Straight Jacket takedowns, Backstabbers and Dani only gets room to breathe after a desperation Drop Kick. Stacked Powerbomb from Dani, but she's visibly selling the arm when Deonna kicks out. Luna Landing attempt, Deonna slips it, Yakuza into a Side Salto Suplex. Queen's Gambit attempt, but Cradle counter, Spinning Elbow; but Deonna absorbs it, rocks Dani back, hits the ropes and transitions into a Fujiwara finish.
Oh for Christ sakes, Tommy Dreamer gives another promo where he's crying and talking about his parents. I hope he loses against Kenny King and is forced to retire. I'm so sick of crying Dreamer promos and below average matches that plod along. 
Champagne Singh & Shera vs JOYA (Joe Hendry & Yuya Uemura)
Yuya and Champagne start and its mostly basic action with a few JOYA pops for Yuya until Champagne hits the Stun Gun on the top rope and tags in Shera. Shera powers him over, bullies him into the corner, tags in Champagne and some running corner spots keep Yuya reeling. Yuya fights back against Singh, tags in Hendry and Joe starts to clean house.
Hendry tries to start Forever Lariats, but Shera and Champagne put the brakes on that, Yuya gets Shera out of the ring, Release Fireman's Carry into a Cutter, called The One Hit Wonder, wins that match for JOYA!
A stressed-out @bullyray5150 and the fired-up @SteveMaclin prepare for their main event clash against @Walking_Weapon and @PCOisNotHuman later tonight on #IMPACTonAXSTV! pic.twitter.com/6b8kfBWKLi

— IMPACT (@IMPACTWRESTLING) September 8, 2023
IMPACT Flashback Moment: Gail Kim vs Awesome Kong, Final Resolution 2008
SUBculture (Mark Andrews & Flash Morgan Webster) vs Rich Swann & Sami Callihan
The most recent former Tag Champs versus a team of two former World Champions. Gotta wonder if SUBculture will continue to slide further from the belts or if they get a solid spring board off of two former World champs.
Mandrews and Rich are mostly matching each other, they even do the stupid Simultaneous Dropkick spot. Mandrews gets Rich into his corner with some of the quick inconsequential offense, tags in Webster and then its Rich's turn to move things to his corner and tag in Callihan.
Webster tries a Shoulder Tackle off the ropes, but Callihan doesn't budge and rakes the eyes. DeathSwann tries a tandem move but SUBculture moves and knocks DeathSwann out of the ring. Big Senton from Webster as the commercial break hits. Off the commercial, SUBculture is still using some tandem spots to work over Rich for a 2 count.
Swann and Webster are legal, Swann tries to fire up and Webster Dropkicks him in the teeth for his troubles. Mandrews gets tagged in and tries to keep Rich grounded, but again, Rich fires and eats a Back Suplex as Webster tags in. So SUBculture keeping really good tag team basics, but Rich starts fighting out of the corner, flashing those feet to whoever he can, and tags Sami back in. Sami hits his Flatline/DDT combo on both men and looks in charge.
Tandem Vertical Suplex into a Falcon Arrow gives SUBculture the near fall. Sami clocks both guys, tries to isolate Mandrews but eats Stun Dog Millionaire for his troubles. Webster gets tagged in, both lay each other out and dual tags. Sami punches Mandrews in the face, Rich runs down the ramp and hits a Slingshot Cutter. They go into their Death Valley Driver/450 Splash combo for the win!
The Good Hands want a shot at the IMPACT World Tag Team Championships but The Rascalz have the Motor City Machine Guns to deal with first! @TheTreyMiguel @ZacharyWentz @TheJohnSkyler @TheJasonHotch #IMPACTonAXSTV pic.twitter.com/JBiMJ6KPa3

— IMPACT (@IMPACTWRESTLING) September 8, 2023
Lio Rush vs Kevin Knight
Early on speed kills kind of opening, Lio tries to run him around in circles, but Knight shows he can keep up, feigns a strike and then Dropkicks Lio out of the ring. Lio tries to grab his title and leave but Knight grabs him by the dreads and pulls him back into the ring. Knight is smothering Lio, while Lio isn't totally taking the challenge seriously.
Lio gets a sneaky punch on the outside which rocks Knight, and Lio slides back in to make distance. Lio lands a few quick kicks and dodges one corner attack, but Lio is getting rocked shortly after. Lio gets a little ref shield and starts to take over. Eye Rake, dodge against the ropes so Knight slips through the ropes and ends up on the Apron, Backhand Spring knocks Knight down, and 3 Suicide Dives even out the momentum.
After the commercial, Lio is still beating on Knight. Raking the face, big hammer fists across the face, and keeping Knight on the ground. Lio tries to sink in the Sleeper, Knight fights up to his feet and slams Lio into the corner. Lio tries to kick Knight back and pop to the top rope, but as soon as he hits the top rope, Knight plucks him off with a quick Frankensteiner. Two big Lariats, Stinger Splash and Top Rope Splash from Knight gives him a 2 count. Knight was setting up his DDT but gets Paintbrushed after the counter. Lio hits the ropes and Knight hits a Diving Forearm right as Lio is turning. Both men are throwing variations of Haymakers, Lio dodges a Springboard Crossbody, Sweeping Spin Kick from Lio into Final Hour; and Lio Rush wins!
.@DirtyDangoCurty kept the trash talk going against @JakeSomething_ on #IMPACTonAXSTV! @JohnEBravo1st pic.twitter.com/le9m7DGya2

— IMPACT (@IMPACTWRESTLING) September 8, 2023
Now its no surprise I dislike most of Alisha's wrestling, but her winning the Battle Royal was perfect heel tactics and…Trinity might be one of the best to fight Alisha. Not because I think Trinity is like Manami Toyota, but given she's from WWE – she understand matches where gimmicks will probably drive the action more than the wrestling. Deonna was her wrestling opponent, Alisha is Sports Entertainment. 
OKAY I don't love contract signings but when Alisha insults Santino's accent while her own Boston accent is cliché strong. So again, De-Lisha can cut solid promos and I enjoy the persona she's working with. Trinity turns the accent line around very nicely after being goaded by Alisha, and like I said, Trinity gets it. A "Boston Sucks" chant starts in the Canadian crowd. Trinity calls Eddie "Mr. Alisha" so Lish throws her drink in her face, then an Overhead Kick clocks Lish and they do the classic Signing Brawl. Trinity looks to put Lish through the table, but Eddie grabs Trinity and Blue Thunder Bombs her through the table instead. 
Bully Ray & Steve Maclin vs PCO & Josh Alexander
Bully doesn't want to interact with PCO, so when PCO tells Josh he wants to start when he sees Bully start, Bully tags out of course. Commercial Break kicks in early while PCO is stomping a mudhole in Maclin, but when we get back Josh is legal. Josh wrestling Maclin down, tags in PCO and the ole Double Clothesline has Maclin reeling.
PCO gets distracted with Bully so Maclin takes a small advantage but a right hand from PCO puts the brakes on that. Well good psychology with Maclin going after the left arm and Josh selling it. Not only is it the surgically repaired one, but Maclin damaged it in the lighting truss when he returned. Bully tags in now that Josh is softened up a little, but Josh has that Never Say Die mentality. Josh drops Bully on the apron, goes for his Low Crossbody but Maclin low bridges the other side and Josh spills out clutching his arm.
Maclin keeps Josh isolated, Bully tags in and almost immediately loses the advantage. Bully gets suplexed, Josh tags in PCO and Bully tags out as fast as he can. Josh eats a cheap shot, but PCO is working over Maclin with some ease. Guillotine Leg Drop to the back of the neck, PCO dives at Bully and Maclin, Bully runs away and leaves Maclin to eat it alone. Bully tries to talk to "Carl", PCO doesn't care, goozles Bully, Maclin attacks from the blind side, PCO swings wildly, Maclin ducks, the ref ALMOST gets hit but cowers anyway, Bully hits the Low Blow while the ref is cowering, then a School Boy Roll Up means Bully and Maclin win!
Overall Score: 7/10
Honestly, decent enough matches, solid work towards the matches at Victory Road, and not a bad show. I kinda liked Wentz alluding to the fact their match will have interference, Lish and Trinity could be more fun than expected and Lio has been winning me over in this Impact run. Aside from that, it will be nice to see Jordynne Grace back, Dango is amusing and finally getting Maclin vs Alexander is nice.
The show was good, Victory Road should keep that momentum going and then 1000th episode right after that. So we should be looking at some fun stuff for Impact Wrestling before Bound for Glory.
Talk the Kēki: Jojo's Stone Ocean Part 3 Review, My Hero Academia, More!
Welcome to the final Talk the Kēki episode of 2022 as it is time for the Fall season finale!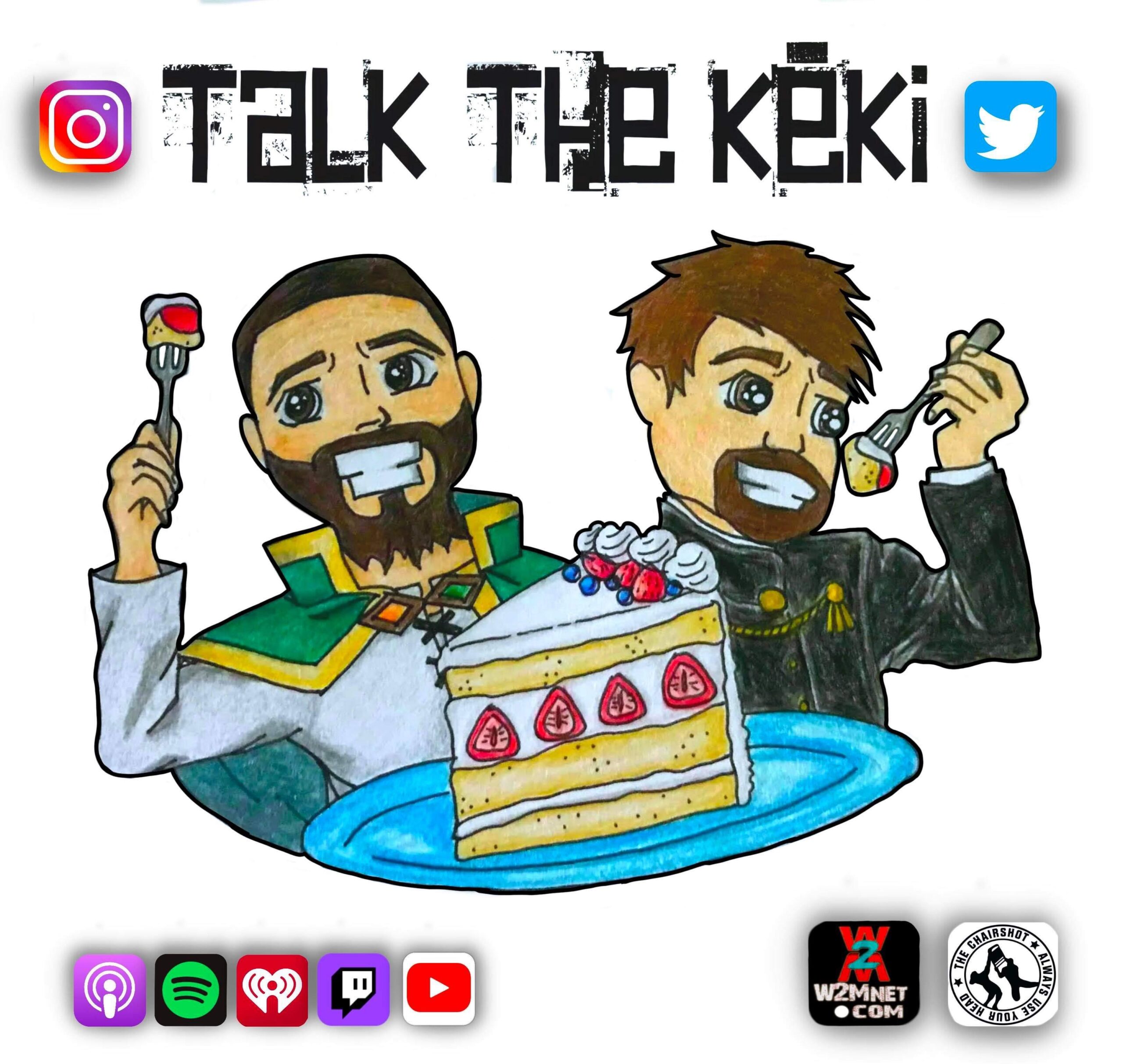 Welcome to the final Talk the Kēki episode of 2022 as it is time for the Fall season finale! Join Mat and Ethan as they talk about their holiday as well as the final set of news to close out the year. They will also review Part three of JoJo Stone Ocean along with season finales such as Bleach, Chainsaw Man, Bocchi the Rock, Love Flops, Spy x Family, Raven of the Inner Palace, and Uzaki-chan! Also, more reviews from shows that will carry on to the next season like My Hero Academia, To Your 
Eternity, and Eminence in Shadow.
Powered by RedCircle
About the Chairshot Radio Network
Launched in 2017, the Chairshot Radio Network presents you with the best in sports, entertainment, and sports entertainment. Wrestling and wrestling crossover podcasts + the most interesting content + the most engaging hosts = the most entertaining podcasts you'll find!
Featuring shows such as Bandwagon Nerds (entertainment & popular culture), The DWI Podcast (Drunk Wrestling Intellect), The Greg DeMarco Show (wrestling), The #Miranda Show (wrestling and entertainment), Chairshot Radio Hockey Talk, Patrick O'Dowd's Chairshot Radio 5×5 (pop culture), PC Tunney's Chairshot Bets (Sports), Down The Wire (Sports), Lucha Central Weekly (wrestling & lucha libre), Talk The Keki (Anime), The Mindless Wrestling Podcast, and more!
---
The Chairshot Radio Network


Your home for the hardest hitting podcasts and radio shows!
Listen on your favorite platform!
iTunes  |  iHeart Radio  |  Google Play  |  Spotify
Listen, like, subscribe, and share!
---