Andrew's Judgmental Album Reviews: Weezer – OK Human (2021)
This album came out at the end of January and it's been my top album of the year. So it's time for a JAR breakdown Weezer's gem of an album!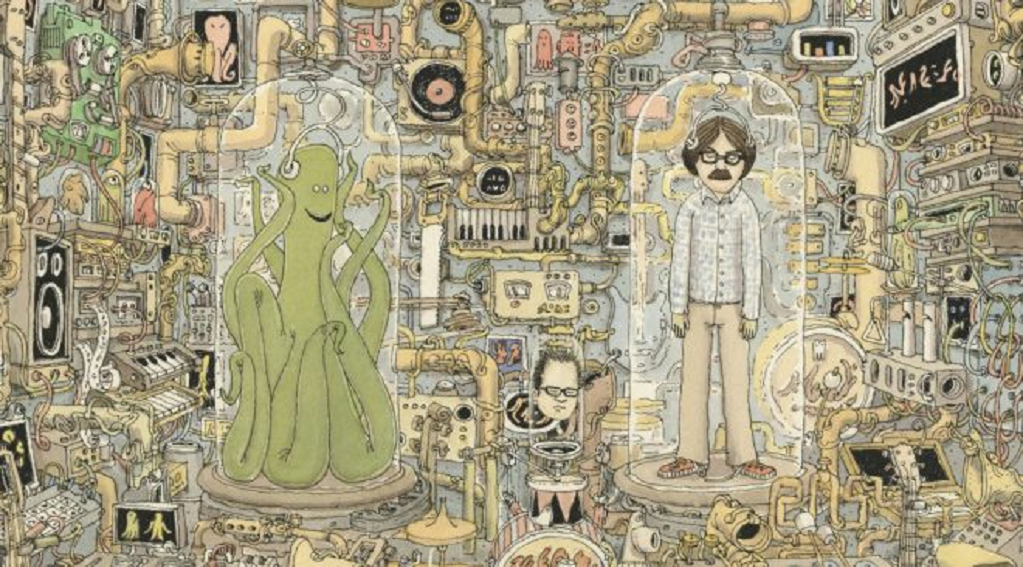 This album came out at the end of January and it's been my top album of the year. So it's time for a JAR breakdown Weezer's gem of an album!
Now while this being at the top of my personal list is surprising on multiple accounts (if you've seen what I usually cover, as well as, the other album they did that came out this year); I can't argue how this struck me. I grew up on a lot of Beach Boys, so I'm fully aware of Pet Sounds and even remember the portrayal of things in The Beach Boys: An American Family miniseries that came out in 2000. It painted things in an interesting light, even if Brian Wilson himself didn't like it.
So when I first heard this, it immediately reminded me of Pet Sounds. The orchestral aspect, the weird concepts that make the whole album feel more like one big thought than 12 songs. It was a fairly unique trip and came about at just the right time in the world if you ask me.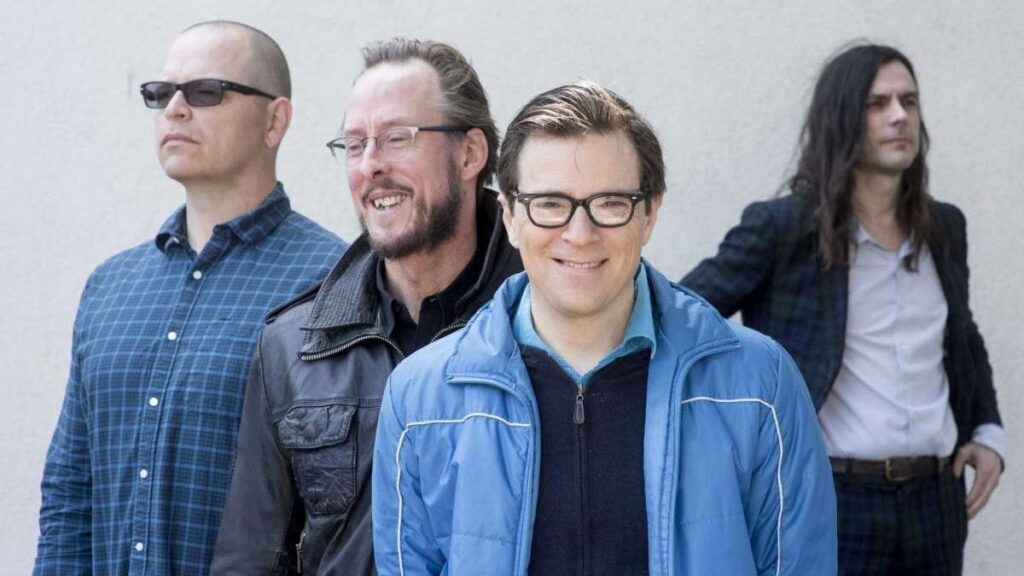 Artist: Weezer
Album: OK Human
Label: Atlantic
Total Track Time: 30:27
All My Favorite Songs a xylophone and recorder early on before the cello kicks in checks a few of those avant-garde interesting tidbits I like. The melancholy in this song is great for many introverts with low social gas tanks. Concepts of favorite songs being slow and sad; even though they attest they like parties…they just don't go. "Sometimes I wish I was on an island, but then I'd miss the sound of silence", is a great sentence with that dichotomy of not liking it but needing the presence to enjoy when it's not there. Like needing pain to enjoy happiness. Aloo Gobi is a little song about a seemingly innocuous day where he's just giving commentary on complacency. It's got a decent swinging and walking beat, so it really gives the air of walking down the street on a normal day. Grapes of Wrath takes the ending cello right into the start of this song, so the flow is fairly seamless. As for the song, it's a winding little journey referencing a bunch of classic literature, which seems to be more focusing on escaping reality in a book. I'm a little mad there's no The Caine Mutiny reference but I enjoy the sentiment.
Numbers takes the theater aspect of segues into a somber little reflection about not measuring up since numbers are out to get you. Be it likes on social media, height or weight in a sport, IQ score, there's something everyone is self-conscious about, which makes overcoming it more satisfying. Playing My Piano again the quick transitions between the songs really makes this whole album feel like a theatrical experience. This song alone feels like a Bo Burnham song talking about having stuff to do but finally having a moment to himself to just play his piano. That odd enjoyment of little things even if it's procrastination. Then it picks up into a very Beatles-esque melody still embellishing further on being in basically his "happy place" with his piano. Mirror Image this is one of the shorter songs. But it's perfect in its short simplicity obviously talking about his wife with the line of "She is my mirror image".
Screens where the concept is a little Boomer level energy pointing out that kids just stare at their screens nowadays, there's an irony in the tempo and the lyrical application. Plus the line of "Now the real world is dying" is more accurate with the pandemic aspect. So even if it's a little bit of the old man screaming at clouds concept, the execution is more just ironic and wondering where things will be in the future.  Bird With a Broken Wing the somber yet pulsating tempo for the verses that elevates into more of a crescendo for the chorus helps to get across the distraught feelings in this song. A lot of imagery of nearly getting caught by the cat, but still having just enough to get away or still having a song to sing. Not sure if this is about feeling like you've got nothing left in the gas tank or maybe past your prime but still wanting to execute; either way it's powerful and relatable for everyone over the age of 30.
Dead Roses has a gothic sway like an Emilie Autumn song. Also I appreciate the usage of the word oubliette outside of Castlevania or fantasy lyrics. Either way this feels a bit like Edgar Allan Poe wrote a Weezer song, plus I love the instrumentation with the drawn out bowed notes on the cello and violin to add to the sway of despair. Everything Happens for a Reason is a quick 23 second musical interlude. Here Comes the Rain definitely has more of a Beatles homage since this is rain and they did Here Comes the Sun. The ironic lyrics, fun tempo, almost like someone skipping down the street; hell it reminds me a bit of the Laverne and Shirley theme. Just amusing and upbeat. La Brea Tar Pits uses the imagery of the well know La Brea Tar Pits as sinking but not wanting to die, so the song takes the angle of trying to persuade someone to help him from sinking. Mortality, depression, the "could you throw me a rope" applies on a few themes they touched on in the album. There's enough interesting instrumentation coupled with the almost sinking long notes to imply there's still a way out of the tar pit, but the lyrics leave it open to interpretation.
This album really struck me as you can tell since it's stayed at the top of my list nearly all year. Many people were indifferent or negative about the album, but I appreciated the more artistic approach and the tone the songs took was very relevant for the time it was released. I haven't given a Weezer album multiple spins since their self-titled album in 2001.
Wonderful homage to The Beatles, Pet Sounds and whatever else inspired this. Cause you know…all of my favorite people make mad too.
Final Judgment: 9.1/10
Musical Chairs S3: E5- Sly And The Family Stone & Third Eye Blind [100323]
This week the guys look at two more great bands that might not have reached their full potential: Sly & The Family Stone and Third Eye Blind.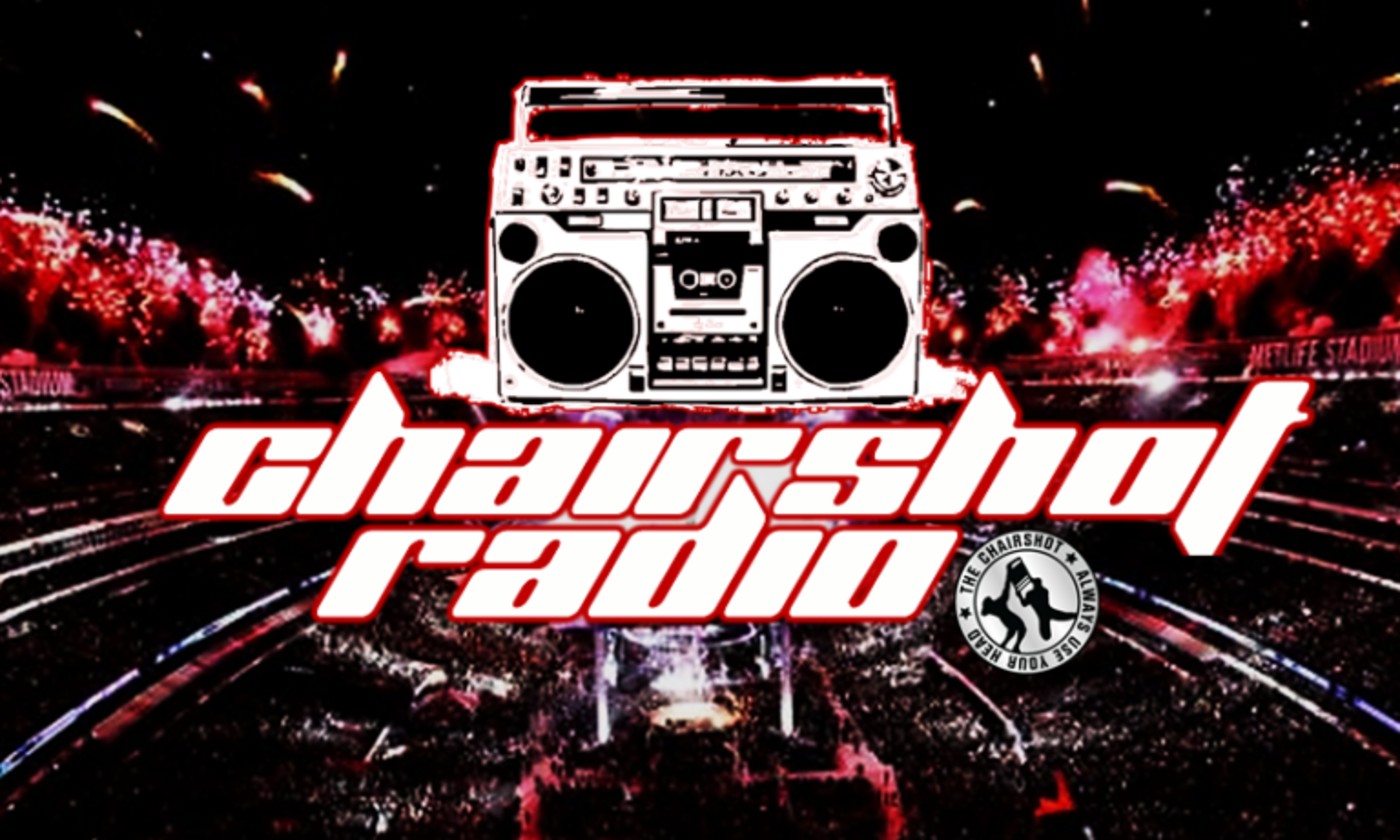 This third season of Musical Chairs has, at times, focused in on bands/acts that, for a variety of reasons, did not reach their full potential. Whether because of tragedy, ego, creative differences, or whatever, some of the bands looked at this season have been lessons in what could have been. That theme continues this week as Patrick looks at Sly & The Family Stone. Quite possibly the first major rock band to have an integrated, mixed-gender, lineup, Sly & the Family Stone mixed funk, soul, R&B, and rock together better than anyone. Drugs and interpersonal relationships would cut their tenure short, but not before they left an indelible mark on the music industry. Ditto for Dave's band this week, Third Eye Blind. Third Eye Blind had one of the greatest debut albums of all-time (6x Platinum) and an excellent sophomore effort before controversial and unfortunate lineup changes stifled their momentum. Join us this week as we take a look at two more iconic, yet unfortunate, bands on the penultimate Episode of Season 3 of Musical Chairs.
Today's hosts: Dave Ungar (@AttitudeAgg) and Patrick O'Dowd (@WrestlngRealist)
This week's focus shifts to Sly & The Family Stone and Third Eye Blind.
About Chairshot Radio
The rebirth of Chairshot Radio will see a rotating cast of hosts delivering you a new show EVERY day. Sports, Entertainment and Sports Entertainment is the umbrella under which we seek to invade your earballs. So sit back, relax and LET US IN…
For the latest, greatest and up to datest in everything pro wrestling, sports and entertainment head to TheChairshot.com and remember to ALWAYS #UseYourHead.
About the Chairshot Radio Network
Created in 2017, the Chairshot Radio Network presents you with the best in wrestling and wrestling crossover podcasts, including POD is WAR, Women's Wrestling Talk, Chairshot Radio daily editions, The #Miranda Show, Badlands' Wrestling Mount Rushmores, The Outsider's Edge, DWI Podcast, Bandwagon Nerds, the Greg DeMarco Show, 3 Man Weave, Five Rounds, Turnbuckle Talk, The Reaction and more! You can find these great shows each week at theChairshot.com and through our distribution partners, including podcasting's most popular platforms.
The Chairshot Radio Network


Your home for the hardest hitting podcasts and radio shows!
Listen on your favorite platform!
iTunes  |  iHeart Radio  |  Google Play  |  Spotify
Listen, like, subscribe, and share!
---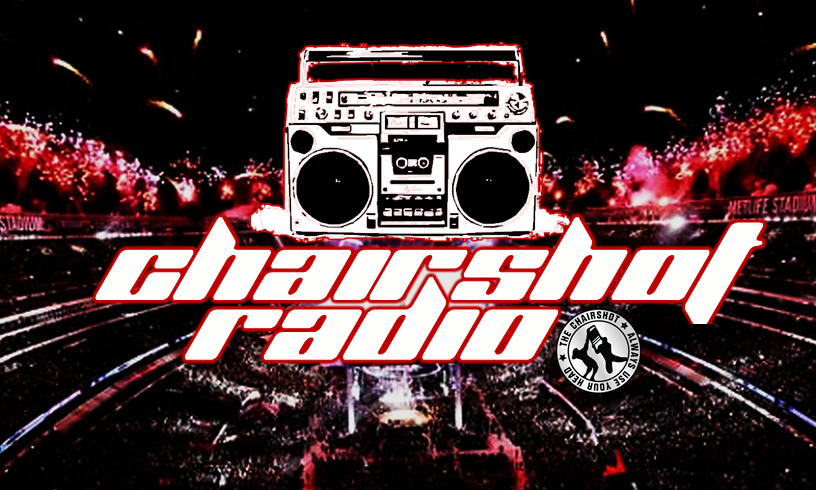 Bandwagon Nerds #203: Adjust The Tracking
The Nerds return to recap the penultimate Episode of Ahsoka, to look at more great trailers, and to discuss how the writers strike finally came to an end.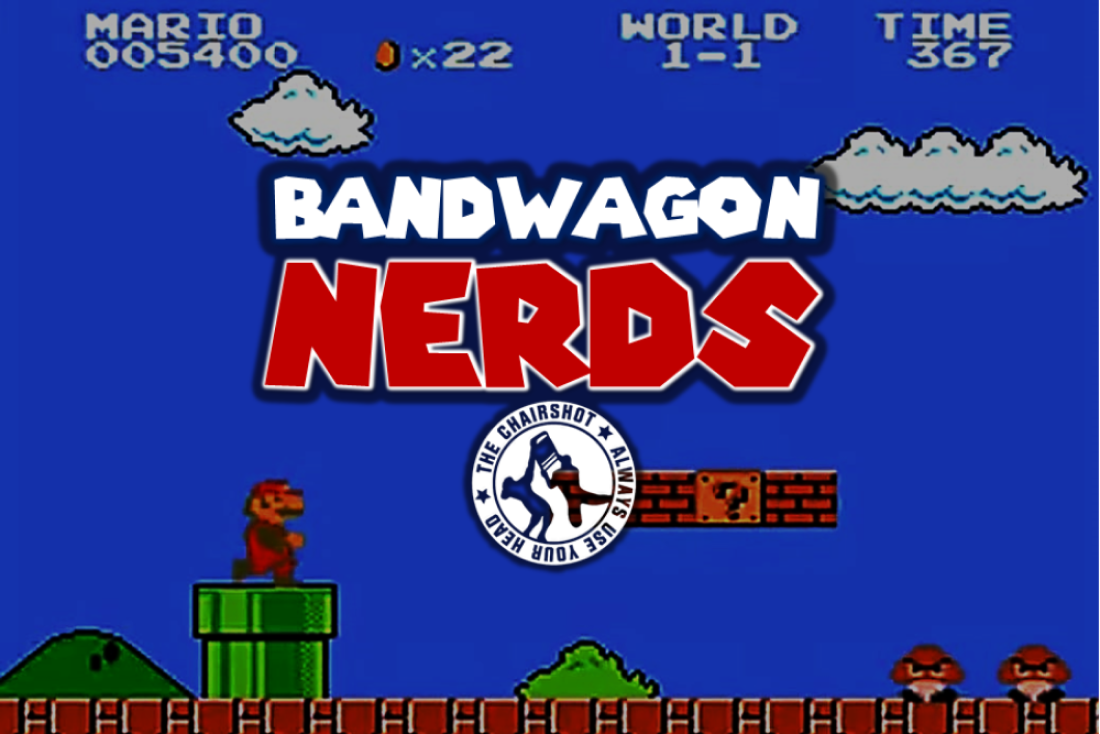 The Nerds return to continue their visit to a galaxy far, far, away. This week was the penultimate episode of Ahsoka. Grand Admiral Thrawn continues to seem like he is one step ahead of our heroes…or is he?  The guys wade into the deep end of the series and speculate as to where the season finale might take us. A visit to the Trailer Park looks at the latest from Disney Animation, an animated reboot of Scott Pilgrim, plus new trailers for  Argyle and the return of….The Toxic Avenger? All that plus who James Gunn is bringing back into his DCU, Martin Scorsese still hates most of what we love, and a recap of the key points and concessions that brought the writer's strike to an end.
@wrestlngrealist
@AttitudeAgg
@itsReyCash
@PCTunney
@ChairshotMedia
@BandwagonNerds
About Bandwagon Nerds
Join Patrick O'Dowd, David Ungar, PC Tunney and Rey Cash as they keep everyone up on all things nerd, and maybe add some new nerds along the way. It's the Bandwagon Nerds Podcast!
About the Chairshot Radio Network
Launched in 2017, the Chairshot Radio Network presents you with the best in sports, entertainment, and sports entertainment. Wrestling and wrestling crossover podcasts + the most interesting content + the most engaging hosts = the most entertaining podcasts you'll find!
Featuring shows such as POD is WAR (sports, entertainment & sports entertainment) Bandwagon Nerds (entertainment & popular culture), The DWI Podcast (Drunk Wrestling Intellect), The Greg DeMarco Show (wrestling), The #Miranda Show (wrestling and entertainment), Hockey Talk (sports), Patrick O'Dowd's 5×5 (pop culture), The Outsider's Edge (wrestling), Down The Wire (Sports), Talk The Keki (Anime), The Mindless Wrestling Podcast, Attitude Of Aggression/The Big Four (wrestling), and more!
---
The Chairshot Radio Network


Your home for the hardest hitting podcasts and radio shows!
Listen on your favorite platform!
iTunes  |  iHeart Radio  |  Google Play  |  Spotify
Listen, like, subscribe, and share!