Cook's 2022 Wrestling Year-End Awards
It's a trip back in time to 2022–as Steve Cook rounds up the best (and a little worst) of the year just for you!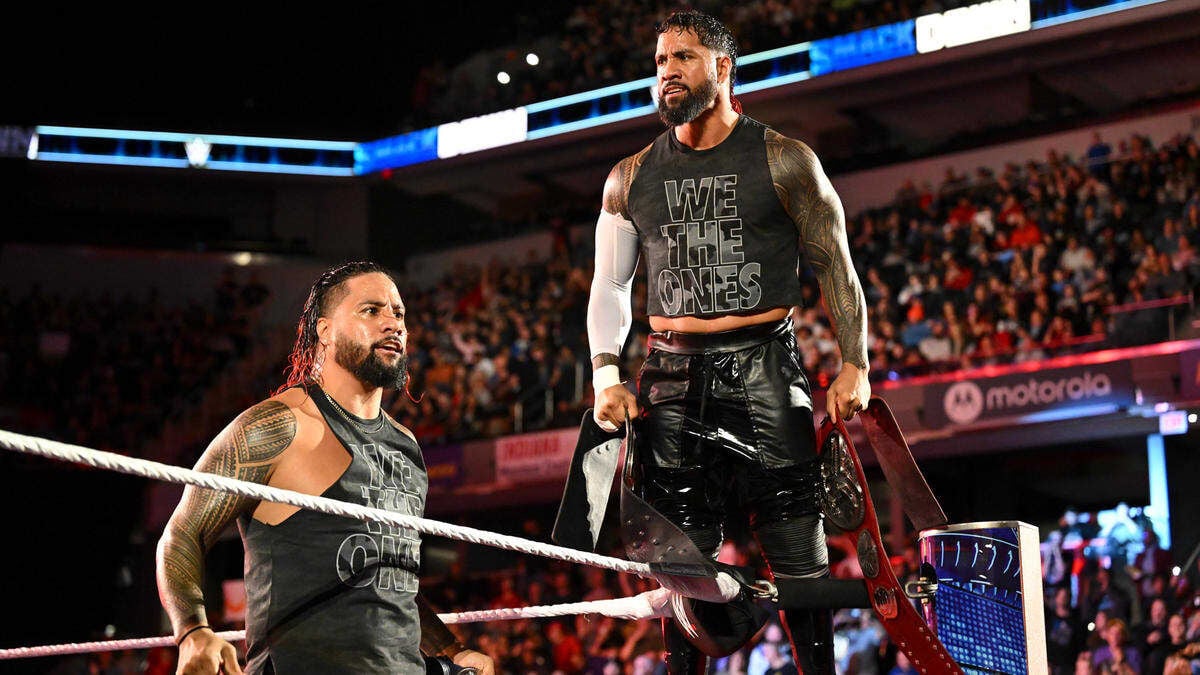 It's a trip back in time to 2022–as Steve Cook rounds up the best (and a little worst) of the year just for you!
Hey kids! Steve Cook here, and it's kind of funny because the last time you read my words on this website I was writing about something I didn't really want to write about. We continue that theme today, as I have a bit of a confession for you folks. It's something that I've been hiding from wrestling website higher-ups ever since I started writing about this so called sport.
I don't like participating in year-end awards.
At first, it was because I was already overworked with school and trying to make something of my life. Then it was pure laziness. Nowadays, it's a combination of laziness and the fact that I don't feel particularly qualified to participate in these things. Pro wrestling is one of many interests that take up my time away from work. That means that I don't watch as much pro wrestling as my fellow writers, or as many of you reading.
Multiple websites list the top 100 matches at the end of a year…I know I watch far more than 100 matches per year, but the odds of me remembering 100 matches at the end of a given year aren't great. As many have pointed out, the plethora of great matches on TV/PPV/streaming is awesome for fans, but leads to fewer matches really standing out from the pack. Plus, most of the matches I end up watching are old matches, and I don't think people would appreciate my listing a Bret Hart match from 1986 at #1. Not quite what the folks are looking for, right?
Even though I don't like to do year end awards, I still do when certain people ask me. I don't like disappointing my bosses any more than I already do, so I fill out the awards, send them in and hope the people enjoy them. Unfortunately, I'm not the only writer out there that doesn't have the time or doesn't feel qualified to present awards. It turns out that I have some material left on the cutting-room floor.
Now, the middle of February seems a bit late to be doing a 2022 year-end awards column. Then again, Hollywood gives out all their year-end awards around this time of year as well, and I'm pretty sure Uncle Dave hasn't given his out either. So now seems as good a time as any to give you Chairshot readers a super duper exclusive: my 2022 Year-End Awards! I'm even going to include some extra comments on the end of each one revealing if my mind has changed since turning them in back in late December 2022. Sound good to you? Sounds good to me!
* The Biggest Disappointment of The Year
5. Ronda Rousey's return doesn't catch fire
4. Hangman Page does little after his AEW Championship reign
3. Cody Rhodes tears a pec after getting off to a hot start in WWE
2. Tony Khan fails to get ROH a TV deal
1. CM Punk's AEW Championship reigns & eventual departure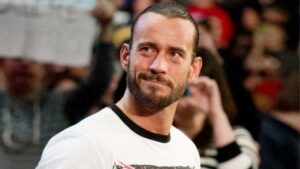 The fact that CM Punk's arrival in AEW gave the company a boost can't be denied. Punk's return to professional wrestling interested a good number of fans that had been waiting since 2014 to see their favorite wrestler actually wrestle. Punk came off like a big star, and his segments were often the highlight of the AEW week. Putting the AEW Championship on him made all the sense in the world.
Unfortunately, a foot injury forced Punk to vacate the championship just days after winning it. In the ensuing months, Punk grew agitated with a talent roster that he felt didn't give him the respect he deserved. A certain percentage of the talent roster grew agitated with the influence that Punk seemed to hold over Tony Khan. Things were said to the dirt sheets. Punk decided it was necessary to bury a talent on television, then he went on a tirade against some members of management after regaining the AEW Championship at All Out. The Young Bucks took offense, punches were thrown in a locker room, and we haven't seen Punk on AEW television since.
Regardless of whose side you're on in this whole fiasco, it's a shame that what started out as such a good comeback run for CM Punk ended in the fashion it did.
February Thoughts: I feel pretty good about this choice. As time passes we tend to forget how much fun most of Punk's stuff in AEW was. The best thing AEW fans can hope for is that Punk & the Elite will eventually be smart enough to try & make money off their dispute, like most people in the wrestling business that have legit heat with each other eventually do.
* The Best Non-Wrestler
5. Jose the Assistant
4. Stokley Hathaway
3. William Regal
2. Paul Heyman
1. Pat McAfee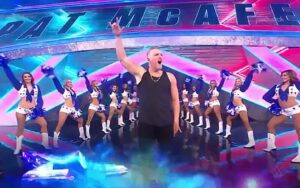 I was never really a fan of McAfee's media work prior to his employment by WWE. He was a little too much, like he was constantly on a Red Bull bender or something. He hasn't really changed, which is part of what his fans love about him. McAfee is McAfee, and people either love him or hate him.
That said, I can't deny the positive effect he had on SmackDown once starting as color commentator. McAfee, as usual, was a bit too much for fans like me. He did increase the energy level on the show, and you could tell that he was happy to be there and very into what he was seeing. So much so that Michael Cole got more interested in being there than he had been in years. Pat did get into the ring three times, but I've been advised that he qualifies as a Non-Wrestler so he's getting my vote here.
February Thoughts: Heyman's the early leader in the clubhouse for 2023, but McAfee's contributions to SmackDown while he was there still can't be denied. It'll be interesting to see how involved he gets with WWE during football off-seasons, as I expect him to be on College Gameday for years to come.
* The Best Tag Team of The Year
5. The Briscoes
4. Lucha Brothers
3. Motor City Machine Guns
2. The Usos
1. FTR
It was a very strange year for Dax Harwood & Cash Wheeler. Fans spent most of 2022 complaining that FTR weren't featured enough on AEW television, and the fans probably had a point. Thing is, whenever FTR did appear on AEW television, or on ROH PPV events, or anywhere else they appeared, they delivered. We're talking about a team that held the AAA, IWGP & ROH tag team championship. It's tough to say a team that held three different tag team championships in 2022 was underutilized, but plenty of people would tell you that.
Underutilized or not, FTR took part in more of my favorite matches of 2022 than anybody. Harwood also had a nice singles run that didn't result in many victories but did result in quality matches. FTR never let me down in the ring this year, so they're the pick for Tag Team of the Year in a year with plenty of quality selections.
February Thoughts: Pretty good year for the Top Guys, I thought. Spots beyond the top two were a bit of a cluster that could have gone any type of way, it was a solid year for tag teams.
* The Worst PPV/Major Show of 2022
5. Ric Flair's Last Match
4. WWE Elimination Chamber
3. AAA Rey de Reyes
2. The WRLD on GCW
1. WWE Royal Rumble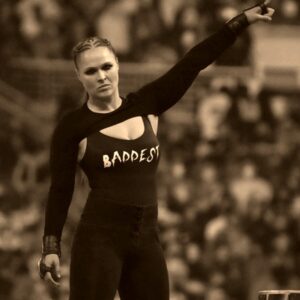 I've always had a special place in my pro rasslin fan heart for the Royal Rumble. It was my favorite event pretty much every year when I was a youngster. Something about thirty people entering the ring at two minute intervals with the winner getting a shot at the world champion at WrestleMania just did it for me, you know what I mean? It was the biggest stars in the WWF all in the same ring at the same time, often with interactions you weren't expecting. Ax & Smash coming in at 1 & 2. The 92 Rumble with Flair working with pretty much everybody. People talk about going to WrestleMania as their Holy Grail of wrestling fandom…for me it was going to the Royal Rumble back in 2012.
Not that the 2012 Rumble was especially great, but the 2022 version was even worse. People hoped that Sasha Banks would have a big night, especially when she came out first. Instead they got Ronda Rousey in the return that nobody was really asking for, and nobody's really cared about since. The men's match didn't feature a big star returning to win, as Brock Lesnar had already lost a championship earlier in the evening, and rebounded later in the night to win that prize. Honestly, the most exciting thing to come out of this show was all the backstage gossip about Shane McMahon trying to build the men's Rumble match around himself. Shane would just be the first McMahon to find themselves on the outside looking in during 2022.
February Thoughts: At least the 2023 Rumble was better. Not among the best of all time, but I doubt it'll make worst of lists unless 2023 is just a complete banger of a year for everybody.
* The Best PPV/Major Show of 2022
5. ROH Supercard of Honor
4. AEW Full Gear
3. WWE WrestleMania XXXVI Night One
2. AEW x NJPW Forbidden Door
1. WWE Clash at the Castle
Clash at the Castle came at a very important time for WWE. It was the first major show after all of the Vince McMahon allegations came out and the changing of the guard happened. WWE needed to send a message via quality & presentation that their fans could still expect everything from before, and more. Also, the show happened to be in Cardiff, Wales. The United Kingdom hadn't seen a show in one of their stadiums since 1992. They were more than ready to pack one.
They got a darn good show too! Gunther vs. Sheamus alone was worth the price of admission. Dom Mysterio finally showed his true colors as the bastard heel he's meant to be right now. Liv Morgan got a nice win, as did Damage CTRL. The only real weak point, which wasn't really one because the match was really good, was Drew McIntyre not going over Roman Reigns. I know WWE gets off on the number of days of a title reign and that's why it didn't happen, but those fans would have gone absolutely banana over a Drew title victory, especially after "Broken Dreams" got used during his intro. A missed opportunity to make somebody. Other than that, the show had a limited number of matches that got enough time to breathe and achieve their full potential, which most shows could have taken a lesson from this year.
February Thoughts: I didn't review or watch Clash at the Castle when it first aired, which more often than not means I won't go back to watch it unless it seems utterly necessary. Glad I did!
* The Best Wrestling Storyline of 2022
5. Josh Alexander vs. Moose
4. Paul Heyman's Choice Between Roman Reigns & Brock Lesnar
3. Cody Rhodes Returns to WWE
2. CM Punk vs. MJF
1. Sami Zayn is the Honorary Uce
WWE SmackDown has largely been built around the Bloodline for ages now, and it's been a pretty good choice. Early in the year, "Wise Man" Paul Heyman had to prove his loyalty to the Tribal Chief, which he did in spades. The Usos have been doing their thing. Solo Sikoa has become part of the mix. Then there was Sami.
It took awhile, but good ol' Sami Zayn has managed to make himself part of the Bloodline. It started with him helping out here & there, to the point where Roman Reigns made him and Honorary Uce. Jey Uso didn't buy into Sami's act though, and spent months telling everybody that Sami was bad news. Roman didn't seem sold on Jey's claims, even giving Sami an official Honorary Uce t-shirt. It even got to the point where one week Solo didn't want his brothers coming down to ringside with him, asking Sami to come with him instead. Sami finally earned Jey's trust at the Survivor Series, and the Bloodline has lived happily ever after since then. (This was written before the 12/30 edition of SmackDown, just in case John Cena & Kevin Owens cause some trouble.)
February Thoughts: This is still going pretty well. Although, the Bloodline is no longer living happily ever after as I write this.
* The Best Promotion of 2022
5. New Japan
4. AAA
3. Impact Wrestling
2. AEW
1. WWE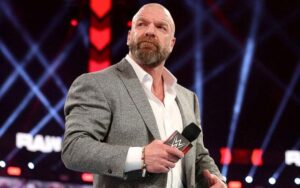 Remember when people thought that Vince McMahon was the only person capable of running WWE? Business experts were convinced that if Vince passed away or stepped down, WWE would go into the toilet financially. After all, Vince had single-handedly won the wrestling war. He'd killed all the territories. He ran WCW & ECW out of business, and nobody had competed with him for two decades. Obviously, Vince was the one guy that knew what was going on. The experts didn't have a ton of faith in his daughter & son-in-law as the heirs apparent. Oh, and both Stephanie & Paul Levesque had seen their power wane in recent months.
Then Vince had some stuff come out. He was forced to step down, though he remains the top shareholder. While business experts were concerned at first, wrestling fans were pretty darn happy. The diehards believed that Vince's ideas had resulted in less entertaining programming. His way of dealing with talent had been criticized in comparison to Triple H, who seemed to support all of the Internet's favorite wrestlers & was responsible for NXT when it was at a creative peak. A regime change was just what was needed to turn the perception of WWE around.
After Vince stepped aside, the machine kept humming along. Triple H brought back most of the people that had been fired. Stephanie & Nick Khan kept the confidence WWE's partners had in them high. It's tough to deny that WWE's future looks as bright as it ever did. Even if the company gets sold, there's no reason to think it's going anywhere but at least the level it's at now.
February Thoughts: Vince is back, but WWE is still rolling along pretty strong. It must be true if even your humble correspondent says it.
* The Best Matches of 2022
5. Adam Page vs. Bryan Danielson (AEW Dynamite 1/5/22)
4. El Hijo del Vikingo vs. Rey Fenix (AAA TripleMania: Mexico City)
3. Gunther vs. Sheamus (WWE Clash at the Castle)
2. FTR vs. The Briscoes (ROH Supercard of Honor 2022)
1. FTR vs. The Briscoes (ROH Final Battle 2022)
LOL to me casting aside #4 during my review of that show as "there are too many MOTY contenders." This is why people should not pay attention to my match & show ratings, I've yet to learn what the hell I'm doing. Easier to pop off in list columns than try to rate a match or a show. Vikingo & Fenix were freaking awesome. They weren't as awesome as FTR & the Briscoes. I missed one of their matches, and that one would have likely made the list too. Two of the best tag teams of the 21st century that immediately had chemistry? That was bound to light the world on fire, and get ROH more PPV buys than they'd seen before Tony Khan bought the company.
People wanted to see these two teams go at it. People were even more excited with dog collars involved. Dax, Cash, Jay & Mark all went all out. The dog collar match has quite the history, and they lived up to it. They spilled blood by the pints. It was ridiculous.
February Thoughts: RIP Jay Briscoe.
* The Best Weekly TV Show of 2022
5. Impact Wrestling
4. WWE NXT
3. WWE Smackdown
2. AEW Dynamite
1. Tales From The Territories
Tales From The Territories wasn't the ratings hit that Dark Side of the Ring was. Which isn't surprising. Television viewers tend to flock towards negative stories. Tales From The Territories wasn't telling negative stories so much, it was just old rasslers telling stories from back in the day. The truth of the stories definitely varied.
The show definitely varied based on who was available to tell stories on a territory. Which makes it a shame it didn't happen a decade or two ago when more people were alive to discuss these things. The early-season Memphis shows had a great cast of characters. Jeff & Jerry Jarrett, Dutch Mantell, Jimmy Hart & Jerry "The King" Lawler are all among the best story tellers in pro wrestling. Bret Hart appeared on an episode. The Mid-South show with Jim Ross, Ted DiBiase, Jake Roberts & Michael Hayes also featured four of the best story tellers in pro wrestling. It was a bit different from DSOTR, in that it was just old rasslers telling stories, instead of stories being told to make rasslers look bad. I liked it. Maybe some of you didn't.
February Thoughts: It's a very good thing they did the Andy Kaufman episode of Tales From The Territories, just in case Jerry Lawler's stroke actually takes this time. It probably won't, since he's the King and when he pulls down the strap everybody's in trouble. It's a good reminder to get these veterans to tell their stories while they still can.
* The Most Improved Performer of 2022
5. Ridge Holland
4. The Gunns
3. Solo Sikoa
2. Powerhouse Hobbs
1. The Acclaimed
Max Caster & Anthony Bowens moved their way up through the ranks in 2022. They went from being regulars on Dark to entertaining characters that would pop up on Dynamite & Rampage here & there. Max's raps were entertaining, while Anthony's tagline gained more and more recognition. Their pairing with Billy, Austin & Colton Gunn helped everybody out. Billy openly wishing that the Acclaimed were his sons instead of Austin & Colton got the Gunns over as proper heels while Max & Anthony got the approval of the people.
As the Acclaimed got more popular they kept getting bigger matches. They were able to rise to the occasion and give fans the matches they expected from AEW Tag Team championship matches. The sky should be the limit for these guys.
February Thoughts: Caster & Bowens just ended their first reign as AEW Tag Team Champions. They might get them back from the Gunns pretty soon, or from somebody else at a later date. I do believe they'll get those titles back, as they're among AEW's most over homegrown acts at the moment and everything they touch turns to gold. Or at least not crap.
* The Best Women's Wrestler of 2022
5. Mandy Rose
4. Roxanne Perez
3. Jordynne Grace
2. Jamie Hayter
1. Bianca Belair
2022.
BOOKED, BUSY, & BLESSED.

Not just the work of a Champion…
But the work of a Bianca Belair!
No rEST for the bEST!#ESTofWWE

-Duct tape on the tip… they had to survive until the end of the Christmas Tour and close out the year.)
✌🏾
New Year. New Boots. pic.twitter.com/SBWokVObw4

— Bianca Belair (@BiancaBelairWWE) December 31, 2022
Most of our more established names saw limited action in 2022. Bayley & Becky Lynch both missed extensive time due to injury. Charlotte Flair missed time due to injury and I can't remember what else. Sasha Banks left. WWE was left without their Horsewomen, and it was Bianca that stepped up and carried the torch.
Since defeating Lynch at WrestleMania, Belair has gotten more time to establish herself on top of the food chain. She's managed to maintain her popularity as a dominant champion, which often isn't easy.
February Thoughts: Can't really argue with that list for 2022. Looks like the Horsewomen might be returning to form for 2023, which will give Bianca some competition.
* The Best All-Around Performer of 2022
5. CM Punk
4. Kevin Owens
3. Roman Reigns
2. MJF
1. Sami Zayn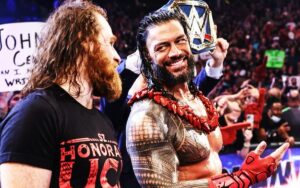 Many of us remember the days where Sami travelled the indies wearing a mask and never speaking English. He was a fantastic in-ring performer, but it was fair to wonder if his style would translate to a bigger stage. Would he be able to carry a storyline that didn't revolve around in-ring affairs?
Then he went to WWE, ditched the mask and became Sami Zayn. His matches don't get as many snowflakes as they did back in the day, but his character has helped carry WWE's biggest storyline through 2022. WWE fans are tremendously interested in the future of the Bloodline, and Sami's involvement with the group. This is mostly due to Sami's efforts in getting the group and himself over with their interactions.
February Thoughts: Sami's still getting it done, and will be facing off with Roman Reigns at Elimination Chamber. Evidence of how well WWE is doing with its fanbase right now: Most years, fans would be mad that Sami is getting his shot at Roman at Elimination Chamber instead of WrestleMania. This year, people seem fine with it. Sami's not becoming a cause celebre just because WWE has chosen Cody Rhodes for the WrestleMania main event spot. WWE has trained their fans well.
* The Best In-Ring Wrestler of 2022
5. Gunther
4. El Hijo del Vikingo
3. Dax Harwood
2. Seth Rollins
1. Jon Moxley
Moxley was tasked with carrying the AEW main event scene on his back throughout 2022. No matter who came and went, Moxley could be relied on to make things interesting. His matches would be the biggest fights on the card and live up to main event billing. While Moxley tended to rely on blood soaked brawls, he could still hang in technical matches and whatever else the day needed. If a never say die Babyface was needed, Mox could fill that role. If a bastard heel was needed, Mox could do that just as well. Either way, the match would deliver and send AEW fans home happy.
Granted, I might be biased in favor of my fellow Greater Cincinnatian.
February Thoughts: If I had to take one back, it would probably be this one. Like I said at the top, I haven't seen as much as many of you have. I'm still higher on Mox's work than most, but I think I'd probably change this to Vikingo because he's just so damn fun to watch. Might be tempted to move Gunther up a bit too.
* Larry Csonka Award For the Hardest Working Performer of 2022
5. Seth Rollins
4. Dax Harwood
3. Taichi
2. Shingo Takagi
1. Jimmy & Jey Uso
2022 has been a fantastic year for @WWEUsos.

They have had the most matches in 2022 out of EVERYONE in the entire company.

Impressive stuff. pic.twitter.com/G5uZyISare

— Wrestle Features (@WrestleFeatures) December 1, 2022
The Bloodline was the major storyline for WWE in 2022. Roman Reigns went all part-time on us, showing up when it was convenient. Sami Zayn was an Honorary Uce, but even he didn't put in as much ring time as Jimmy & Jey. The Usos were definitely fighting champions during 2022, working more matches than anybody else in WWE & anybody else documented in North America. Maybe there's some indy folks that slipped under the radar, but the Usos were working every WWE house show they could to keep the Bloodline part of things.
The Usos have made mistakes. Mistakes that would have gotten them fired if not for their Bloodline. They know that. That's why they work their asses off now to make people believe that they are the ones. We're all allowed to make mistakes. Jimmy & Jey both have. They've proved their worth in the ring since.
February Thoughts: Yep, this was the right choice. I might nix the second paragraph as I'm not sure how relevant it is to the topic, but Jimmy & Jey were among the hardest workers in 2022. They wrestled the most matches and were unsung heroes in the Bloodline storyline on television. Jey especially seems in line for big things in 2023.
2022 is officially in the rear view mirror! Stay tuned to see what we've got for you as 2023 continues to unfold…whatever it is, good times will definitely be involved.
Greg DeMarco's Good, Bad, & Ugly: WWE Smackdown On FOX (November 3, 2023)
It's the go-home show for WWE Crown Jewel, and Smackdown is in full force! As is Greg's Good, Bad, & Ugly review!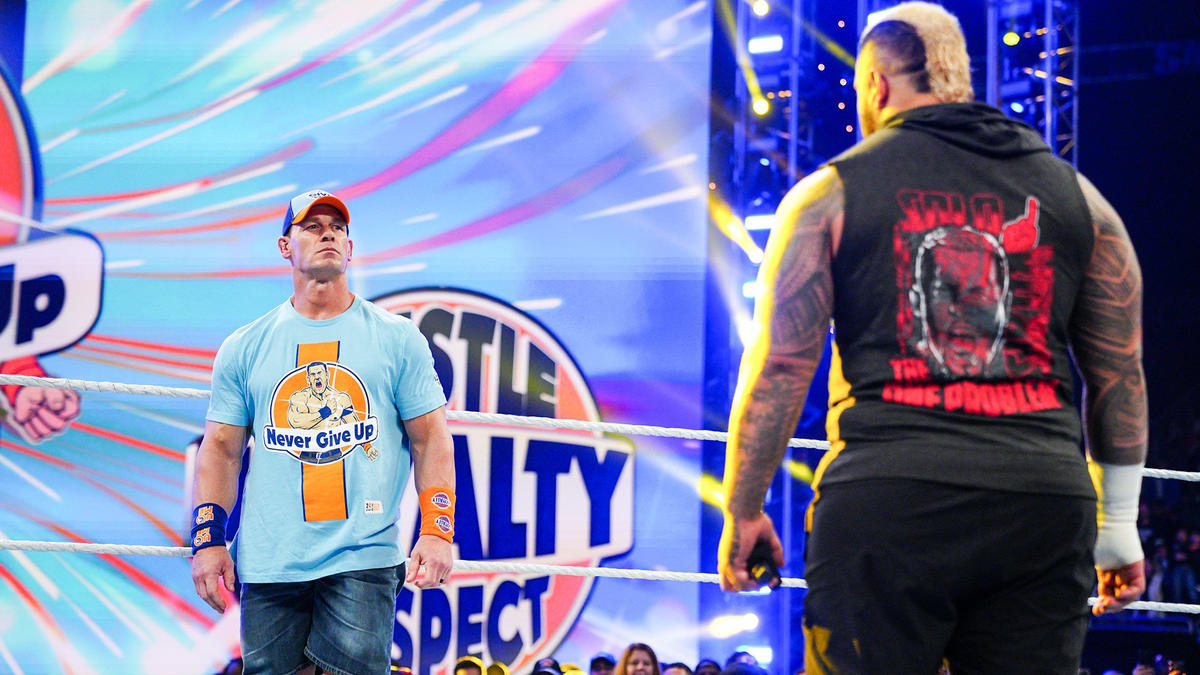 It's the go-home show for WWE Crown Jewel, and Smackdown is in full force! As is Greg's Good, Bad, & Ugly review!
WWE Smackdown On FOX sends us home for the Crown Jewel premium live event, so it has to be strong. But is it? Maybe it's Good. Possibly it's Bad? I sure hope it isn't Ugly.
Let's find out!
---
If you haven't checked out Mitchell's Results & Review for this episode of Smackdown, go and check it out now!
---
Good
Roman Reigns & LA Knight In Ring Promo – Last week LA Knight got the better of Roman, so it made sense for Roman to get it all back this week. And he did just that. "Redneck Cosplay of my cousin" was a fantastic line from Roman Reigns, but "I ain't here to finish something" from LA Knight got a bigger reaction from me. Roman calling himself the megastar was also a phenomenal line. Good stuff all around.
Kevin Owens vs. Austin Theory – Kevin Patrick keeping "The 150 million hit man" schtick going for Austin Theory is so great. Milk that for all it's worth! "What is your issue with Kevin Owens' face?" "LOOK AT IT, MAN!" Absolutely brilliant shit. "How's that feel, idiot?" Grayson Waller should be on commentary every week, for every match. And this match, by the way, was really good. Austin Theory has settled into his current role, showing he understands the WWE cycle. And Owens is Owens.
Backstage Series Of Events – We had the Bianca Belair interview where she was attacked by Damage Ctrl, followed by The Street Profits & Bobby Lashley running into Logan Paul and then B-Fab. Flowed well, no issues for me.
Chelsea Green & Piper Niven vs. Shotzi Blackheart & Charlotte Flair – No surprise that Charlotte Flair was the partner, and no surprise that Alba Fyre and Isla Dawn made an appearance. This was a perfectly fine TV match–didn't set the world on fire, but also wasn't Bad or Ugly. This was a step in this story, and an effective one.
The Brawling Brutes vs. Pretty Deadly in a Good Ol' Fashioned Donnybrook! – Shout out to Sheamus, whose return I look forward to seeing. With Ridge really coming into his own, we're to the point where all four of these guys range from good to great to fantastic on any given night. Putting Pretty Deadly into any "manly fight" is always guaranteed entertainment. Really, Pretty Deadly in anything is typically guaranteed entertainment. Pretty Deadly picking up the win was not a shock, although I'd have loved to see Butch and Ridge Holland pick up a win here. Given the rules (or lack thereof) of this match, Pretty Deadly basically won clean here.
Rey Mysterio vs. Logan Paul Crown Jewel Weigh-In – A very effective way to pretape something, which saves time as part of a double taping. It was essentially a go home promo, but done in a different way. I liked it. It also smoothly transitions into the rundown of the card by the commentary team, which I always appreciate.
Bianca Belair vs. Bayley – If you know me, you know that Bianca can be hit or miss for me. She can't "work with anyone," but she can definitely work with Bayley. Bayley, of course, is money with anything she does. Both women delivered a main event quality match, and no one should complain that Bianca Belair won. She's challenging for the Women's Championship in less than 24 canon hours, so she needs to win. Bayley is a made woman, losing here doesn't hurt her one bit.
"Just Enough Nick" Nick Aldis Usage – Triple H has done an amazing job of establishing Nick Aldis. Three weeks in and he already "belongs." Much of that is attributed to how Aldis carries himself. But they are also using him to the right degree. It's not too much, but it's also not too little. Adam Pearce could miss two weeks of Raw and when he shows back up, it all makes sense. For Aldis, he needs to be very present, but not overbearing or "shoved down our throats." They have the right balance.
BAD
Solo Sikoa & John Cena In Ring Promo – John Cena, lost voice and all, completely buries Solo Sikoa. He "cooks" Solo, as promised. And, as Cena does, he makes Solo look like crap. Bargain Basement Tazz Rip Off? C'mon man, you're better than that. But here's the real problem: what happens if Solo loses? Cena made him look like a loser, and then proves that he is? Solo has to win this match. If he doesn't, and Cena is gone, then Solo is left out in the cold. And you don't want to do that to Solo Sikoa at this point of his career.
UGLY
Misstep for Theory – Referencing Halloween as if it hadn't already happened. You can edit this episode–c'mon, man!
Kevin Owens' Crotch Chop – C'mon, man! We're better than crotch chops in 2023.
The Verdict
Good – 8
Bad – 1
Ugly – 2
In all honesty this was a damn good show. Milwaukee showed out considering they'd already seen 2 hours of Smackdown before this was taped. Good on them, and good on WWE for a great go home show for Crown Jewel.
Interesting of note – the pictures for this show that are posted to the WWE website are uploaded in the order the matches and segments were recorded, not the order in which they aired. Just a little tidbit that I found interesting.
Greg DeMarco's Wrestling Ratings Report: Monday Night Raw (10/30/2023) & WWE NXT (10/31/2023)
Greg DeMarco takes a look at your Monday and Tuesday night TV ratings. What do they mean? Do they matter?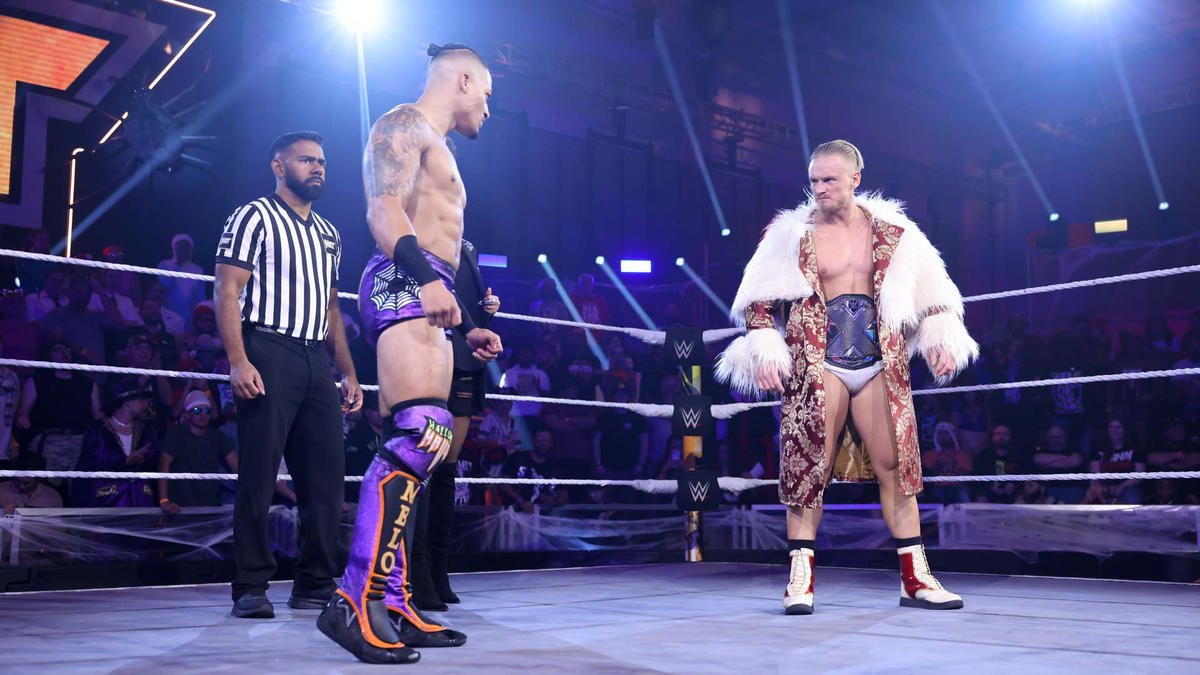 Greg DeMarco takes a look at your Monday and Tuesday night TV ratings. What do they mean? Do they matter?
Settle in for a look at this week's ratings for WWE Monday Night Raw and WWE NXT Halloween Havoc Night 2! Both were up against some stiff competition–let's see how they fared!
WWE Monday Night Raw (October 30, 2023)
Hour #1 – 1.466 million viewers, .44 demo rating, #6 for the night on cable
Hour #2 – 1.450 million viewers, .46 demo rating #5 for the night on cable
Hour #3 – 1.256 million viewers, .39 demo rating, #8 for the night on cable
WWE Monday Night Raw for October 30, 2023 faced some stiff competition on Monday night. You had Monday Night Football as normal–which aired on both ESPN and ABC–along with the usual peripheral shows (Monday Night Football Postgame, Monday Night Football Kickoff, SportsCenter, and the Monday Night Countdown, which factored into the Top 10). 6.851 million people watched Monday Night Football on ESPN, a number that more than doubles when you factor in ABC.
What does it all mean? It means that outside of Monday Night Football–on cable–WWE Monday Night Raw was the top rated show. If you take away all things NFL, Raw finishes #1, #2, and #3 for the night. Viewership did drop off for our 3, but that's the 10 PM hour that sees kids go to bed and people checking on the Monday Night Football and World Series games.
Speaking of which, that's another factor to consider–the World Series! 8.126 million people watched the World Series on FOX (not really that good), with another 8.356 million watching Monday Night Football on ABC (yes, more than the World Series) for a decent-at-best Lions vs Raiders match-up.
In summary, it was another successful night for WWE Monday Night Raw, which was the go-home edition of the program. You can check out my Good Bad & Ugly look at Monday's Raw, where I gave the show an overall "Good" rating. Haven't watched yet? Give Mitchell's live coverage a read.
---
Listen to this week's edition of Bandwagon Nerds!
---
WWE NXT Halloween Havoc Night 2 (October 31, 2023)
Entire Broadcast – 674 thousand viewers, .20 demo rating, #6 for the night on cable
WWE NXT (Halloween Havoc Night 2) for October 31, 2023, had to deal with a myriad of external factors this week. First is the most obvious–it was Halloween! Many people had plans, Trick-Or-Treat escapades and more. That right there will be a detriment to any ratings results. Add in two live NBA games, each drawing over a million viewers for TNT. Combine it all together and WWE NXT was the top rated program that wasn't sports programming on TNT or ESPN. Hell, the entire Top 12 consisted of ESPN and TNT sports programming, plus NXT.
It's easy to call this a failure since viewership was lost week over week. But that's very shortsighted. The fact remains that NXT was among the most watched programming for the night, holding its own against live sports and sports-peripheral programming.  If you're WWE and USA Network, you're nothing but happy with these results.
NXT, of course, featured the second week of Halloween Havoc, headlined by Ilja Dragunov defending the NXT Championship against Carmelo Hayes in the third match of their trilogy. Along with that you had The Creed Brothers in a Tables, Ladders, and Scares (Chairs) match with Angel Garza & Humberto Carrillo, Lola Vice vs. Kelani Jordan in the finals of the Women's Breakout Tournament, and much more.
I'd call the Tuesday program a ratings success. My Good, Bad, & Ugly review of NXT Halloween Havoc Night 2 is available here, where I called it "Good" overall. If you haven't seen the show yet, check out Mitchell's play-by-play.
As the weeks roll on, I will compile some historical data and look more about week-over-week (and beyond) patterns in all of my ratings reports.