Could WWE Book A Modern Day Bruno Sammartino?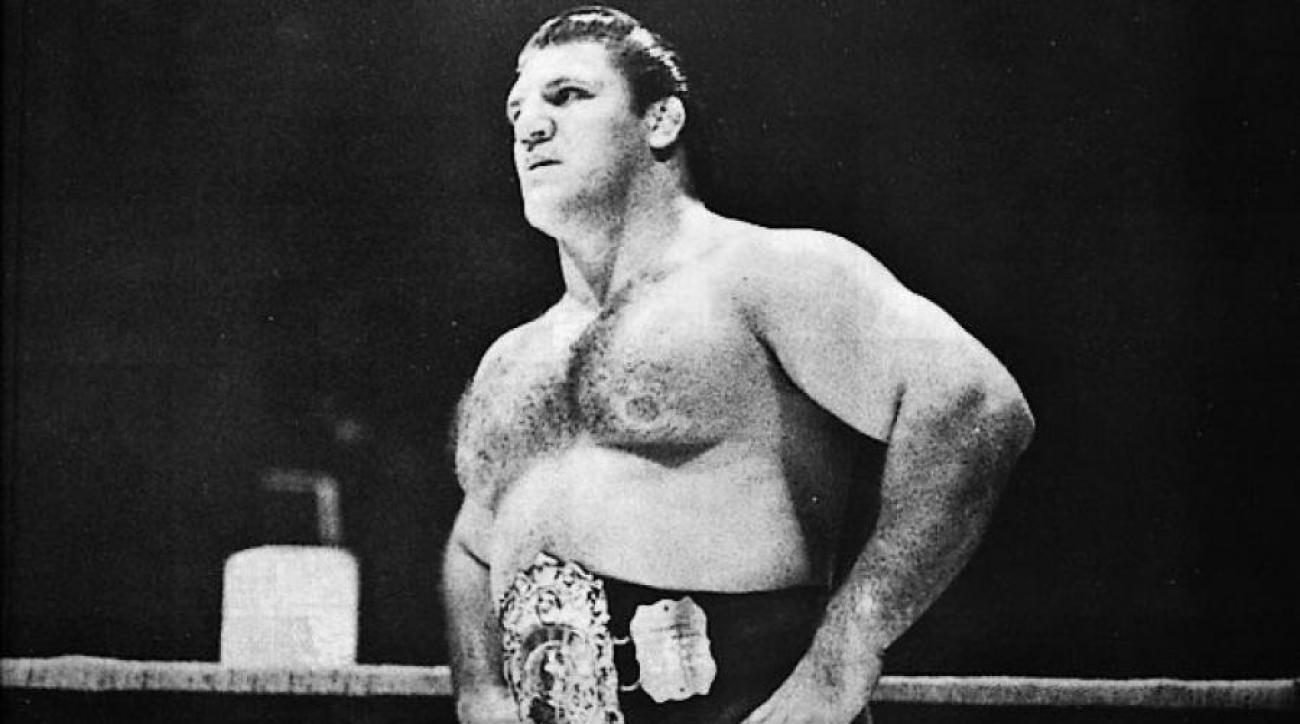 On April 18, 2018, at the age of 82, Bruno Sammartino passed away, taking away one of the greatest legacies of any WWE (then WWWF) performers in history. I wanted to write about it, but I couldn't. I wasn't there for it. At least not the important part.
But write is what I do. It's what I am good at. (Shut up, you!) Bruno Sammartino essentially gave us the gift of the modern day WWE, and the only gift I can give is this.
You don't have a receipt, you can't return it. So check it out…
The Legend That Is Bruno Sammartino
Bruno Sammartino was WWWF Champion (at times called Heavyweight Champion, at times World Heavyweight Champion) for a combined 4,040 days. Four thousand and forty. Typing it out, and reading the written words really drives home the length of his reign. That's over eleven years, and my own daughter is only nine. Bruno Sammartino held the WWWF Championship for a longer period of time (combines) than my daughter has been alive.
Bruno's first reign started on May 17, 1963, and ended on January 18, 1971 when he lost the championship to the late, great, Ivan Koloff (who also deserves to be in the WWE Hall Of Fame, but that's another article). His 2,803 day long reign legitimized a championship that, before him, was held for 22 days by Buddy Rogers. That belt was awarded to Rogers (yes, another fictitious tournament in Rio de Janeiro) due to a dispute with the NWA, but the actual number of days is reported differently than what WWE reports. Still, even adding a few months doesn't change much.
Bruno was the second champion, and his 2,803 reign is a thing of record. Legitimate record. Many sold out houses. Entire cities coming out to see him defend his championship. Bruno Sammartino is the reason a "world title" is so important today.
Take a look at those "other" reigns, including Bruno's:
Bruno Sammartino – 2,803 days
Bob Backlund – 2,135 days
Hulk Hogan – 1,474 days
Bruno Sammartino AGAIN – 1,237 days
Pedro Morales – 1,027 days
CM Punk – 434 days
That's right, Bruno holds two of the top six reigns, and Backlund's can actually be considered two shorter reigns put together (look it up). There is 668 days between Bruno's first reign and Backlund's first reign. That's almost two years.
But let's take Bruno's longest reign, 7.67 years in length, into consideration for a moment. Yes, it's the greatest reign ever put together. But this is 2018, and we have to ask the question: Could you do it now?
Think about the time frame of seven years ago. Seven years ago we watched WrestleMania 27, hosted by The Rock and headlined by John Cena challenging The Miz for the WWE Championship. The Miz would retain, holding that title for a grand total of 160 days. To many, that felt like a long reign.
And you could argue that it was.
But you have to go backwards over two years to find a reign longer (Triple H's 210 day reign in 2008). You also have to fast forward a year to get to CM Punk's 434 day reign.
Think about those numbers: 210, 160, 434. In total those three reigns are 804 days long. Bruno's first reign alone was 3.4 times as long. For someone to surpass Bruno Sammartino's reign today, they'd have been champion at WrestleMania 27, WrestleMania 28, WrestleMania 29, WrestleMania 30, WrestleMania 31, WrestleMania 32, WrestleMania 33, and WrestleMania 34. They'd have had to survive a title unification, a brand split, The Rock's return, Brock Lesnar's return, The Shield, The YES Movement, The Authority, Roman Reigns, potentially eight Royal Rumble winners, and ten Monday In The Bank cash-ins.
TEN Money In The Bank Cash Ins??? That's ludicrous, and is basically irresponsible booking.
In this day and age of weekly episodic television, brand splits, the internet, social media, and co-branded PPV events, it's impossible to even fathom such a reign. At the time of this writing, Brock Lesnar has been WWE Universal Champion for 387 days. He would still have another 2,416 days left to go, or 6.6 years. That means making it past WrestleMania 41 as Universal Champion.
WrestleMania 41.
Had Brock Lesnar retained the WWE World Heavyweight Championship at WrestleMania 31, We'd still be waiting until after WrestleMania 38 for him to lose!
There is but one man on the current WWE roster capable of such a feat, a man who talks with his actions and is such a throwback–yet believable today. That man is Cesaro. And as his biggest fan, I can't imagine him winning the WWE Championship today and holding it beyond WrestleMania 42.
Brock Lesnar?
In fact, there's only one man in the modern day WWE who could have done it, and as much as you hate this, it's Brock Lesnar! Had Brock Lesnar retained his championship against Eddie Guerrero at No Way Out on February 14, 2004, his 152 day reign (which started on September 16, 2003) would have had to continue until May 19, 2011. A full 30 different WWE Championship reigns happened during that time, including 8 over 100 days, and John Cena's 380 day run.
(For those of you hating the suggestion of Brock Lesnar because he's lazy and doesn't do much, know that he does more in the ring than Bruno Sammartino did. And Bruno's finisher was a Bear Hug.)
The title of this article is "Could WWE Book A Modern Day Bruno Sammartino?" The answer, quite simply, is no. And they don't have to.
That's why Bruno was, and should still be considered, the man.