Mathew's AJPW Champion Carnival Results & Review: Final Day (5/3/2021)
The Final day of AJPW's Champion Carnival has arrived! Do we see any of the numerous tie breaker possibilities show up? Or will we see a clean winner to this single block Round Robin?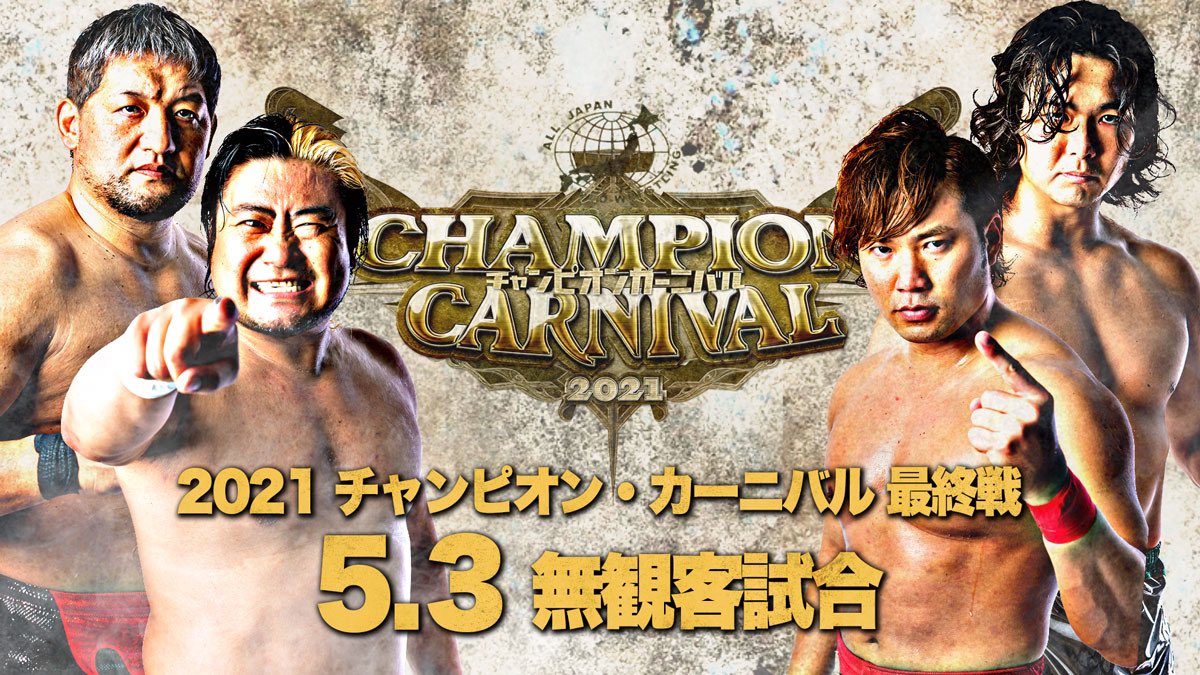 Well, folks, the time has come to finish off our coverage of the Champion Carnival. First off, I wanna thank Andrew for covering me by doing four of the shows when I was both away and sick, couldn't ask for a better partner. This has been a fun carnival, and I hate to see it end when we had fun match-ups and people who have improved in the card. However, we must finish up with the final day and see who will win.
Let's find out our Champion Carnival winner as we…dive right in.
Star Rating System:
0 Stars: Dave Meltzer
1 Star: Vince Russo
2 Stars: Tony Schiavone
3 Stars: Eric Bischoff
4 Stars: Bruce Prichard
5 Stars: Jim Cornette
Quick Results:
Shotaro Ashino vs Koji Doi: Ashino wins via Grapevine Ankle Lock – *** 1/2 
Kohei Sato vs Yuma Aoyagi: Yuma wins via Japanese Leg Clutch – *** 1/4 
Shuji Ishikawa vs Suwama: Shuji wins via Giant Slam – ****
Kento Miyahara vs Jake Lee: Jake wins via D4C – **** 1/2 

Champion Carnival 2021 Match
Shotaro Ashino vs. Koji Doi
Review: Let's get this show started as Shotaro Ashino takes on his former stablemate, Koji Doi. Shotaro has wanted to get his hands on Koji ever since Enfants Terribles turned their back on him a couple of months ago, and now he's looking to get this chance. None of them have a chance of winning but this is more for Shotaro wanting to get revenge. Will he be able to or does Koji foil them?
You think either Koji or Shotaro would charge at the other before the bell would ring to have heat or revenge but it doesn't appear to be the case here. A nice little opening sequence with armdrags involved while locking up as the two got up on their feet, staring at each other. Shotaro would take Koji down to try and apply the Ankle Lock but Koji quickly rolled out of it and tried to hit the Murder Lariat as Shotaro ducked but Koji would eventually get him into the corner to stomp his chest in. Koji is getting control in the match now and I don't recall the last time I've seen him work more technical but then again, being in the ring with Shotaro would kind of make you have to. I don't remember the last time they ever fought in singles action but I like the little chemistry they would have here in the match and Shotaro being on his own could lead to more interesting matches in the future like this one.
Shotaro was able to catch Koji for a Belly-to-Belly Suplex before he picked him up for the Gutwrench Suplex as he covers him but Koji kicked out at two. Shotaro applied an Ankle Lock for a moment but Koji slipped out of it to reverse it into the Rings of Saturn as he has it locked in now. Shotaro would slide towards the ropes while punching Koji's head to make him roll towards the ropes as Shotaro escaped the hold. Koji Lariats him into the corner and hits a Backdrop but Shotaro kicked out at two. Koji went for the Murder Lariat but Shotaro ducked it to get behind him for a German Suplex! The two exchange blows until Koji hits a Rolling Elbow and picks him up for the Swinging Side Slam but Shotaro kicked out again! Koji went for the Murder Lariat again but Shotaro blocked it and hits him with various European Uppercuts but Koji kicked out. Shotaro applies the Ankle Lock once more and Koji tries to flip him over but Shotaro keeps his grip on the hold and laid down Kurt Angle style to keep him locked as Koji had no choice but to tap out!

Rating: Eric Bischoff and a half


Champion Carnival 2021 Match
Yuma Aoyagi vs. Kohei Sato
Review: Time for our next match as Yuma Aoyagi takes on Kohei Sato. Sato has a chance to tie for the main event if he can win this match, but he'll be eliminated if he loses here. Yuma may be eliminated but he could have a chance to ruin it for Kohei and get ten points on the board. Will Kohei hang on or does his journey end here?
The two start with some chain wrestling here with Yuma getting the best of Kohei, getting him in a headlock for a solid minute or so, wringing his neck to apply some pressure for whenever he wants to go for the End Game later on near the end of the match. Kohei would eventually push him off to get Yuma down for a shoulder tackle and ran the ropes, leading to Yuma getting up to hit a Dropkick as Kohei rolls to the outside. Yuma applies the headlock again once they were outside of the ring, knowing he has to take him down as fast as he can due to Kohei being taller than him. Throughout the whole Carnival, I've enjoyed their performances as a whole. Kohei was able to show that he could hang with anyone on the roster and deliver some stiff but quality matches at the same time. Yuma is my MVP of the tournament as this was the Yuma I wanted to see for so long, and we were able to see that from him for the past month.
Here comes Kohei with the strikes as he stopped Yuma with a forearm, then a knee to the gut before flipping him over with a Snapmare, kicking him in the back to apply damage to Yuma. Kohei delivers forearms to Yuma's upper back while he was still sitting down as Kohei isn't letting up this time around due to how Yuma was toying with him in the first half of the match. Kohei delivers one more forearm before pinning Yuma but he kicked out at two. Kohei now applies a Sleeper Hold to try and make Yuma pass out but he gets his foot on the ropes to make him break the hold. Yuma went for a Dropkick but Kohei latched onto the ropes so he wouldn't get hit and attempts to knee Yuma but is caught with a Dragon Screw. Yuma kept running the ropes, ducking Kohei's Lariats as Yuma catches him with a Flying Forearm before climbing to the top rope to hit a Crossbody as Kohei kicked out! Yuma ran the ropes again, only to get caught by a knee from Kohei, and delivers stiff kicks to the chest to get him down but Yuma kicked out. Kohei would then pick Yuma up to hit a Falcon Arrow as Yuma kicked out again. Yuma tried to German Kohei but is met with an elbow, leaving him dazed and called for the German Suplex Hold as Yuma reversed it into the Japanese Leg Roll Clutch Hold, getting the quick pinfall over Kohei! And with that, Kohei is now eliminated!

Rating: Eric Bischoff and a quarter

Champion Carnival 2021 Match
Suwama vs. Shuji Ishikawa

Review: Past the halfway point now as it's champion vs champion with Triple Crown Champion, Suwama taking on his former teammate and GAORA TV Champion, Shuji Ishikawa. The last time these two fought each other, they were still teaming. This is now the first time they're fighting since splitting up five months ago, so expect them to settle any hard feelings into the ring. If Suwama can win here, he'll be tied to fight the winner of the main event. Will Suwama win or is he eliminated as well?
The two locked up as Shuji gets control in the beginning, pushing Suwama into the ropes until he lets go, only to catch him with a headlock again and topped it off with a shoulder tackle. Suwama looked a little annoyed here and the now would exchange blows back and forth to one another, however, Suwama hits the two-handed chop before getting behind Shuji to apply the Sleeper Hold but Shuji grabbed the ropes to break the hold. Shuji had a difficult time getting up, so Suwama would capitalize on that by taking control of the match from here, working on Shuji's neck with strikes and holds to weaken it in case he wants to make his former partner pass out here. Uh-oh, it looks like Shuji is accidentally bleeding from the nose when Suwama pulled on him during the hold but Shuji was able to grab the rope to break it. Shuji finally starts to fight back as he gets out of the ring, hanging Suwama over the apron Randy Orton style, and then hits a DDT to make Suwama land on the floor! I'm glad it's not a one-sided encounter since they're both top guys who have teamed together for years, they know how they work and they always deliver in the ring whenever they fight each other. Suwama's neck appears to be in pain as the referee checks on him to see if he wants to continue, and he does while rolling back into the ring.
Shuji would stomp Suwama down once he rolled back into the ring, but Suwama tries to fight back as Shuji catches him in an Anaconda Vice style while slamming him down onto the mat. Shuji turned it into a Cobra Clutch as Suwama is fighting to stay alive and eventually gets his foot on the rope. Shuji ran the ropes to try and Lariat the champ but Suwama would catch him to hit a Flatlinner, saving himself some time to get back some momentum, applying the Sleeper once again. Shuji was struggling in the hold as Suwama turned him around to try and hit the Last Ride but fails to do so when Shuji flips him over. The two slowly get up and start hitting each other back and forth but Shuji would hit multiple forearms as Suwama collapses onto the mat. Shuji tried to lift Suwama but Suwama reverses it into a Suplex! Suwama is making a comeback, delivering double-handed chops to Shuji before tossing him into the ropes to hit a Lariat and covers him but Shuji kicked out. Suwama lifts Shuji for the German Suplex and charges at him for another Lariat, covering him again but Shuji kicked out again! Suwama hits the Backdrop as Shuji kicked out again but Suwama turns in into a Sleeper Hold once more as Shuji looks to be in trouble but he lets go to pin him as Shuji barely kicked out! Suwama is getting annoyed and picks Shuji up, leading to the two exchanging blows again, both men being stiff towards one another until Suwama attempts the Discus Lariat, Shuji ducks it to hit the Dragon Suplex and tops it off with a Tsunami! Shuji delivers multiple knees to Suwama while he was on his knees, struggling to get up until Shuji picked him up for the Fire Thunder and Suwama kicked out at two! Shuji hits a Kamigoye and then a Tsunami, only for Suwama to kick out at two again! Suwama was struggling but Shuji would hit the Giant Slam onto Suwama, pinning him for the victory, and eliminating the Triple Crown Champion!

Rating: Bruce Prichard

Champion Carnival 2021 Final Match
Kento Miyahara vs. Jake Lee

Review: Now that both Suwama and Kohei lost their respective matches, this is the official final round of the Champion Carnival as Kento Miyahara takes on Jake Lee. These two are no strangers to each other, they were in the finals in 2019 where Kento defeated Jake. Jake only has one victory over him and that was in the Odo Tournament in 2019. With Jake's new persona, maybe this is what he needs to defeat Kento again, Who wins the Carnival this year?

The two locked eyes as it'll start the same as they normally do but this time, they're going slow with it since they know each other so well and was anticipating when they would strike. The two are eventually out of the ring and while Kento does his headbutts, Jake decides to attack the gut of Kento, working on that as his body part this time around. You can never go wrong with these two together in the ring since Kento always brings out the best in Lee. While it's not their best work in-ring-wise, the story for it makes it excellent, Jake is tapping into that darker side of himself, doing whatever it takes to win in this match with Kento. And even though TOTAL ECLIPSE is out there with him, they don't interfere since Jake wants to win this one on his own to prove to himself that he can beat him one-on-one without anybody butting in. The two are on the ring apron as they fight back and forth until Kento hits a Piledriver onto Jake, making him fall to the floor!

The two are now in the ring as Kento hits the Blackout on the back of his head, Jake flopping down on the mat, Kento tossing him into the ropes as Jake catches him with a beautiful Leg Lariat as they both go down. Jake delivers another knee to Kento's gut as he tries to fight through the pain but Jake kicks him in the gut to pin him as Kento kicked out at two. The two exchange blows once Kento has a burst of energy as Kento kicked him in the face before running the ropes, getting caught with a Giant Killing as Kento goes down but kicked out again! Jake goes for the D4C as Kento reverses it into a German Suplex, hitting another Blackout. Kento tries to hit the Shutdown German Suplex Hold but Jake reverses to knee his gut again. Jake hits Kento repeatedly in the face and chest with knee strikes until Kento was knocked out, Jake waiting for him to get up as he went for the D4C but Kento reversed it into a Small Package as Jake barely kicked out! Kento finally hits the Shutdown German Suplex Hold onto Jake but Jake would kick out! Kento couldn't believe it as he tries again, he has it locked in but Jake is struggling till he reaches the ropes with his teeth. Kento quickly pulled him in the center, still having it locked but breaks free, only to get hit with another Blackout! Kento goes for one more as Jake roundhouse kicks him in the head twice, and catches him to hit the D4C as he pins Kento in the ring to win the Champion Carnival!

That's right, Jake Lee is your Champion Carnival winner! This was the right call to make since Jake is a star in the making and someone they desperately need if they want to help create the future of the promotion. Kento is the ace of the company but he doesn't need the win or the Triple Crown Championship any time soon. He's already well-established and this doesn't hurt him at all, he can bounce back at any time. Jake's official challenge will take place at Champions Night on May 16th, where he will fight Suwama for the title. If they were smart, they would pull the trigger right here and give him his long-overdue run with the belt and if not, then he's a lost cause and all the momentum he's had will flatline. Do the right thing here, All Japan.

Rating: Bruce Prichard and a half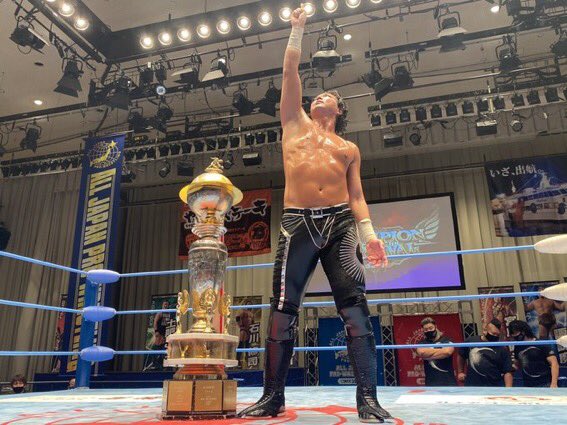 Overall: A lot of solid stuff for the final day of the Carnival. The last two matches were great ways to end the show. The only thing that hurt it was the fact that there were no crowds allowed at the event due to the State of Emergency recently. The right man won and I couldn't be happier for Jake, I just hope he wins on May 16th, only time will tell. Fun Carnival and looking forward to next year!

Favorite Match: Kento Miyahara vs. Jake Lee

Least Favorite Match: Yuma Aoyagi vs. Kohei Sato

Score: 8/10


Champion Carnival Final Standings:
Jake Lee (6-3) (12 Points) (Winner)
Kento Miyahara: (5-4) (10 Points)
Suwama: (5-4) (10 Points)
Kohei Sato: (5-4) (10 Points)
Zeus: (5-3-1) (10 Points)
Yuma Aoyagi: (5-4) (10 Points)
Shuji Ishikawa: (5-4) (10 Points)
Shotaro Ashino: (4-5) (8 Points)
Shinjiro Otani: (2-6-1) (4 Points)
Koji Doi: (1-6-2) (2 Points)
Mitchell's AEW Rampage Results & Report! (12/1/23)
Best Friends are on a Rampage!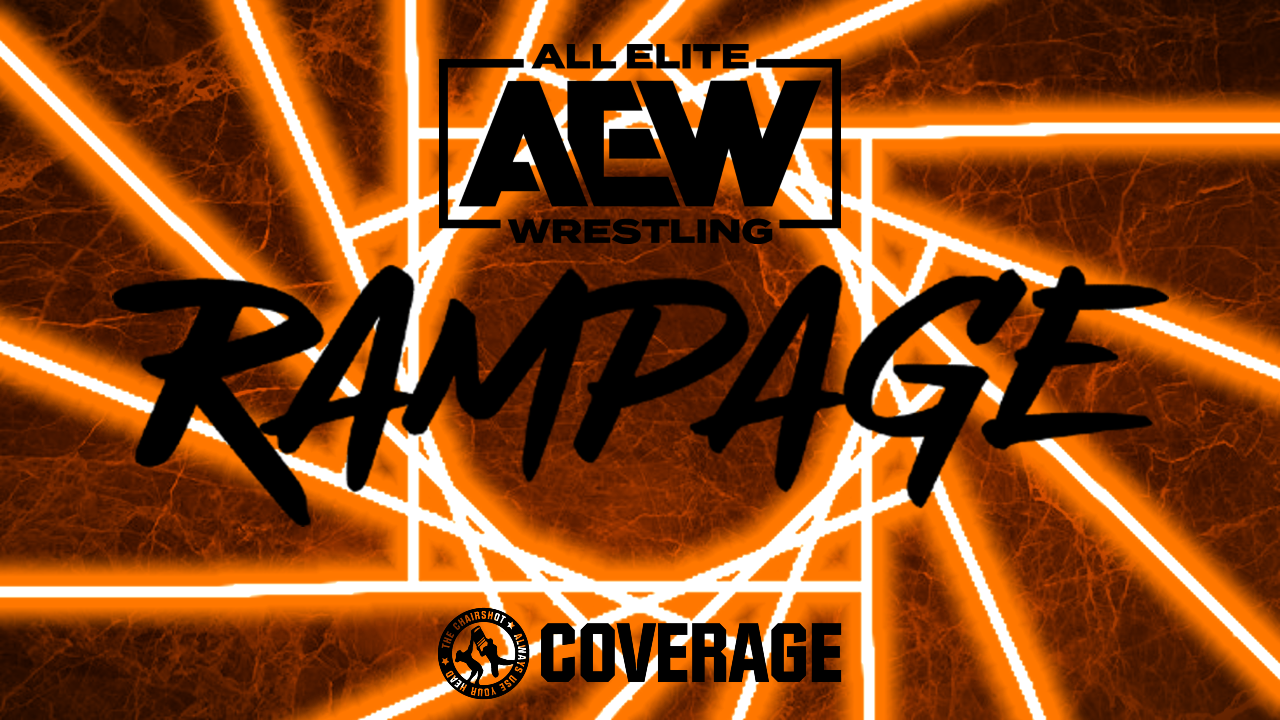 Will tonight be Very Nice, Very Evil or whatever?
Greetings humans! Danhausen is back in AEW, and to celebrate, he teams with Orange Cassidy, Trent Beretta & Hook in a Very Nice, Very BIG 8 Man Tag!
OFFICIAL RESULTS
8 Man Tag: Orange Cassidy, Hook, Danhausen & Trent Beretta VS Matthew Menard, Angelo Parker & The Dark Order; OrangeHookHausen & Trent win.
Six Man Tag: The Don Callis Family VS ???; The Don Callis Family wins.
Six Woman Tag: Anna Jay & The Outcasts VS Hikaru Shida, Skye Blue & Kris Statlander; Shida, Skye & Statlander win.
Six Man Tag: Penta El Zero Miedo, El Hijo Del Vikingo & Komander w/ Alex Abrahantes VS Brian Cage & The Workhorsemen w/ Prince Nana; Penta, Vikingo & Komander win.
PLAY BY PLAY
8 Man Tag: Orange Cassidy, Hook, Danhausen & Trent Beretta VS Matthew Menard, Angelo Parker & The Dark Order w/ Jake Hager!
OrangeHausen, HookHausen, OrangeHook, all of the above, and #JustTrent take on Daddy Magic, Cool Hang Ange, Alex Reynolds & Evil Uno in a big, super team-up type deal! But will the Very Nice, Very Evil Best Friends be victorious together? Or will the rogues gallery standing against them earn themselves quite a lot of golden opportunities all at once?
But wait, as Big Hurt Hager gets the VNVEBFs to turn their backs, the rogues attack! Fans boo, the bell rings, and all but Danhausen is tossed out of the ring as he tosses Reynolds instead. Uno CLUBS Danhausen, Cassidy is sent into railing, and Uno puts Danhausen in a corner. Uno CHOPS him, soaks up the heat, and then storms up. Danhausen kicks low, throws hands, but Uno kicks back. Uno whips corner to corner, runs in but into a BOOT! Danhausen runs up to RANA! Uno tumbles, fans fire up and Danhausen catches Reynolds as he runs in, wrench and NORTHERN LIGHTS! Fans fire up as Danhausen kicks low and tags Hook.
HookHausen double whip Uno, Uno holds ropes and Menard tags in. Menard, Parker and Reynolds all get in, but then so do Trent and Cassidy! The eight men are stare down, and the brawl is back on! The ref reprimands but the Dark Order & X-JAS get the edge. They all have someone in a corner, then they all coordinate to quadruple whip! But the Best Friends all reverse that, X-JAS and Dark Order crash into each other! And then Best Friends set up in the corners… and Hook needs to be coaxed a little bit, for the GROUP- NO, they all get kicked low! Fans boo as X-JAS & Dark Order reel them in, but the Best Friends QUADRUPLE SUPLEX!
Fans fire up because now we get the GROUP HUG! You GOT to give the people what they want! Hook then goes after Parker with body shots, but Menard storms up. Menard hits low, scoops Hook, BACKBREAKER and Parker KNEES Hook down! But Trent JUMP KNEES Parker down! Menard kicks low and POWERBOMBS Trent! Cassidy dodges Menard to tilt-o-whirl and DDT! Uno CHOPS Cassidy down! Danhausen baits Uno in for a GERMAN SUPLEX! Reynolds runs in, spins Danhausen and ROLLING ELBOWS!
Hook is back up, T-BONE for Reynolds! T-BONE for Parker! Uno is up, he kicks low and whips. Hook reverses that to clinch and T-BONE! Extra large serving for Uno there! But wait, here comes Wheeler Yuta! The ROH Pure Champion wants to taunt Hook like he has been for weeks now, and then Menard CLOBBERS Hook in the distraction! Yuta joins commentary while Menard bumps Hook off buckles, and reels him in for a big suplex! Tag to Parker and he stomps Hook down. Parker stomps more, then pushes Hook around. Parker tags Uno, they mug Hook. Uno then bumps Hook off the boots of Menard and Reynolds.
Reynolds tags in, he runs side to side to ELBOW Hook! Uno SPLASHES, short arm LARIATS, and Reynolds covers, TWO! Reynolds stands on Hook's head, fans boo but the Dark Order and X-JAS soak up the heat. But Hook clinches! Reynolds fights with forearms, then he bumps Hook off buckles. Tag to Menard, he stomps Hook then lets off to distract the ref, Uno and Parker CHOKE Hook while Rampage goes picture in picture!
Menard stomps Hook, drags him up, and ROCKS him with a right. Menard pushes Hook around, soaks up the heat, but turns around into a CHOP! Menard trips Hook, drags him back, and tags Parker in. Parker CLUBS Hook down, then stomps him. Parker taunts the Best Friends, flicks his hair gel at them, then goes back to Hook. Parker CLUBS Hook, tags Uno, and they mug Hook some more. Uno scrapes his laces on Hook's face then tags Parker back in. Parker stomps Hook, but Hook powers Parker back! They end up on ropes, Parker KNEES Hook back! Parker then BLASTS Cassidy off the corner!
Rampage returns to singe picture as Parker goes after Hook, and Hook gets around to NORTHERN LIGHTS! Parker tags Menard but Hook LARIATS Menard down! The fans fire up as Hook and Menard crawl, hot tags to Trent and Uno! Trent rallies on Uno, then on Reynolds! GERMAN SUPLEX! And then another GERMAN SUPLEX! Trent still has Reynolds but Reynolds fights the nelson. Uno runs in but Trent ducks, the BOOT hits Reynolds! Trent HALF 'N' HALF SUPLEXES Uno away! Trent runs in at Reynolds but into a BOOT! Reynolds goes up but Trent YANKS him down for a SAIDO! Fans fire up with Trent!
Trent tags Cassidy, and Cassidy storms up to "unleash." But then he really does fire off BOOT after BOOT on Dark Order! Yuta sighs as this is typical Cassidy. Cassidy dodges the Dark Order's double lariat to DOUBLE SHOTGUN! Cassidy kips up and the fans fire up! Cassidy ducks 'n' dodges and tilt-o-whirls, but Uno stops the DDT to suplex! Only to get STUN DOG MILLIONAIRE! Cassidy keeps moving but Uno BOOTS him! Uno hooks Cassidy up, for SOMETHING EVIL! Cover, Trent KNEES it apart! Fans fire up, Reynolds BOOTS Trent! Reynolds runs in to BOOT Cassidy in a corner! Reynolds puts Cassidy up top!
Reynolds ROCKS Cassidy, climbs up, but Trent runs up to get Reynolds! SUPER GERMAN SUPLEX! Fans fire up as Cassidy adjusts, and Danhausen tags in! But so does Menard! Menard says do NOT do what he thinks he's gonna do! But then Danhausen CURSES him! And yes, the PURPLE HAT! Hager is pissed, Parker tries to calm him down, but then Hager runs in! Danhausen dodges, Trent & Cassidy dump Hager out! Menard grabs Danhausen, Parker runs in to get the hat back! But Hook gets Parker in the REDRUM!! Menard lets Danhausen go, but Danhausen rolls him up! BEST FRIENDS WIN!
Winners: Orange Cassidy, Hook, Danhausen & Trent Beretta, by pinfall
Not only is X-JAS furious, but Yuta says this is unbelievable. But will the Decoder have to worry about the much more Cold-Hearted Handsome Devil?
Backstage interview with The Outcasts & Anna Jay.
Renee Paquette is with Saraya, Ruby Soho & The Star of the Show to say they are teaming up for the first time in Six Woman Tag action. Saraya says yes they are, and sorry for cutting Renee off, Renee knows Saraya loves her, but… Isn't Anna just the most beautiful thing you've ever seen? Ruby sighs and Saraya says "Liza Minnelli" is in a time out so shush. Anyway, Saraya thanks Anna for teaming with them, Lord knows they've needed some extra help around here. And also, they do have something in common that is giant, greasy, irritating, and needs to be handled. Oh, speaking of, here it comes.
Parker walks in, apologizes for not being here sooner, and then says hi to Ruby. But uh, yeah, the guys are ready to go, they'll be out there for her, team effort! Um, no, Anna doesn't want the boys out there. Especially Parker. What? But Saraya says this is why she loves Anna! She's great. Yeah, she is. Hey, no, stop looking at Ruby. Saraya drags Ruby along, leaving Parker alone. Will the X-JAS still even be the X-JAS anymore with all this drama?
Tony Schiavone is in the ring.
Schiavone says that 28 years ago, in this town, at the Mall of America, two men were in the main event for the very first wrestling match ever on TNT. It was Sting VS Ric Flair. And Schiavone wants to also say that the final match on TNT back then was Sting VS Ric Flair. So it gives Schiavone a sense of pride to welcome one of Minnesota's favorite sons, as well as STIIIING~! The Icon makes his way out to the ring and fans howl for him. Schiavone then introduces the Nature Boy, the Minnesota native, Ric Flair! Fans "WOO~!" as Flair makes his way out now, and hugs Sting in the ring.
Schiavone has them bring it in. Wednesday night, they announced the location of Sting's final match at AEW Revolution, March 3rd, 2024. It will be Greensboro, North Carolina, where these two set the standard for a great televised wrestling event. Sting stands at 24-0, the longest undefeated streak standing, and we're just two weeks away from tickets going on sale. Sting asks to take the mic, and he howls for the fans! The fans howl back and Sting says Minneapolis, lots of great memories here! Not only did he and Ric do the first and last WCW shows on TNT here, but they did the very big, gigantic- Oh, can't really say that on TV, sorry. Copyright and stuff.
But the massive match at Mall of America, everyone knows about it. Sting's had great matches here against and with Lex Luger, Bam Bam Bigelow, and lots of other great memories. So good to be back. Thank you for those memories. Thank you, Tony Khan, Tony Schiavone and the Nature Boy! WOO~! Ric takes the mic now, and he says, "Wow. From 1972 'til today. And believe it or not, I'm still alive. And that's saying a lot, heh. Because I've covered a lot of ground and had a lot of fun. But there are three or four people that are always gonna be special in my life, and you'll love these names.
"Dusty Rhodes, Ricky The Dragon, and a guy that I think I've wrestled at least 15 hundred times over our career, the great–and the word 'Icon' does not even enough to begin to say what a man he is. I'm so serious, to be back in my hometown in this moment, and this ride. This is an incredible ride. Think about the history of our business. I've been there with him since '88, and I'm gonna be there with him in the end. And man, that doesn't happen in real-life, guys. And y'know what? We've stayed as respectful and honest with each other as the day we met, and that's really unusual. You're the man, brother."
Fans cheer, and Ric says, "We're gonna dance all night and dance a little longer. We're gonna stay up all night and stay a little longer. I cannot tell you where we'll be at like the old days, but you know we'll be going AEW strong! WOO~!" Fans echo "WOO~!" with Ric and Schiavone says Ric will be there for Sting at AEW Revolution, tickets on sale soon! The Icon and Nature Boy are riding off into the night, and we have the when and where. Now all we need is, who faces Sting in his final match?
Backstage interview with Hikaru Shida, Kris Statlander & Skye Blue.
Renee is now with the Shining Samurai, the Galaxy's Greatest and Chicago Skye as she says a lot has changed in the AEW Women's Division after Full Gear. Shida lost the AEW Women's World Championship to Toni Storm, and Statlander lost the AEW TBS Championship to Julia Hart, the same match Skye Blue was in. Does tonight feel like a way to get momentum back? Kris says it has been a hard pill to swallow. "You work so hard for something, and you come back from multiple injuries, you come back and change yourself so many times, and you obtain something so precious, and it's just taken away in a matter of seconds."
And worse yet, Kris wasn't the one who got pinned. Oh, okay, blame Skye when Kris had plenty of chances to win the Triple Threat, and didn't. Shida tells them to stop. She also lost a title, she also feels angry, but not towards them. Not towards her partners. They can take their anger out on their opponents tonight! Kris agrees with that, and so does Skye. Will this trio of stars be able to bring down The Outcasts and Star of the Show?
The Don Callis Family VS JAH-C
So what if they lost the Like A Dragon Street Fight? "Powerhouse" Will Hobbs did damage to Paul "The Giant" Wight like no man has ever done before, and there's still a lot left in the tank for Kyle Fletcher & Konosuke Takeshita. Will they only be made stronger from that loss?
The teams sort out, Hobbs starts and Jah throws hands! Hobbs doesn't even flinch! Jah runs, but Hobbs CLOBBERS him! In runs ??? but Hobbs picks him up to SPINEBUSTER! D runs in but Hobbs SPINEBUSTERS him, too! Fletcher & Konosuke step in, they all get a man up, and in synchronized formation, we get the WORLD'S STRONGEST SLAM, GRIMSTONE and BASTARD DRIVER!! Cover, The Don Callis Family wins!
Winners: The Don Callis Family, by pinfall
Fans boo but Callis celebrates with his "family." Then Callis gets a mic to talk. "Chris Jericho and Kenny Omega! The Golden Jets! You put two of the greatest of all time into a tag team and what do you got? You got a team that could be the most dominant of all time. And I know that wins and losses matter here in All Elite Wrestling. But in the Don Callis Family, the only thing that matters is winning! And whether it's singles, tag, or trios, the Don Callis Family will continue dominating until there's nowhere for the Golden Jets to hide in AEW!" The ultimatum has been issued, will it only be a matter of time before AEW belongs to the DCF?
Prince Nana & Brian Cage talk with The Workhorsemen.
Nana says it is an unbelievable time for the Mogul Embassy. Cage says it's always a great time. Nana says the Gates of Agony are in NJPW World Tag League, killing it and bringing home that money. But tonight, Nana needs to hire some help, and that brings in JD Drake & Anthony Henry. Nana has been watching them, he likes their style. That is why tonight, he needs their services. And this could be a huge opportunity for you both to step up to the plate and to prove a point. To impress Swerve Strickland, too. So tonight, Nana's paid them, get the job done, and we'll see if they can join the team. But he believes in them!
Nana & Cage head out, will Scrap metal & The Saint of Augusta help The Machine bring down the luchador trio in tonight's main event?
Six Woman Tag: Anna Jay & The Outcasts VS Hikaru Shida, Skye Blue & Kris Statlander!
Both sides have said what's on their mind, but it's the emotions in their hearts that could make or break these team-ups. Will Saraya be able to keep things together between Anna and Ruby? Or will it be Shida who struggles to keep Skye and Kris on the same page?
The teams sort out and Kris starts against Anna. The fans rally as the two circle, then tie up. Kris waistlocks, SLAMS Anna, then drags her up to tag Shida. The former champs double whip, sweep and ELBOW Anna down. Then they shake hands to DOUBLE ELBOW DROP! Shida covers, TWO! Tag to Skye and she wrenches Anna to a JAWBREAKER! Anna blocks the superkick but not the BASEMENT ROUNDHOUSE! Skye pushes Anna around, but Kris tags herself in. Skye lets that go, to then tag herself back in! But Kris tags back in again! They argue, but then Shida tags herself in to get them both to stop.
But then Anna hot tags Saraya! Saraya gets around Shida, Shida gets around Saraya, but Saraya mule kicks Shida! Saraya runs, but Shida ENZIGURIS first! Shida fires up, the fans are with her, and Shida torture racks! Saraya endures, but Ruby says put her down! So Shida DROPS Saraya! Ruby storms in but Shdia kicks her low, and snap suplexes her onto Saraya! Fans fire up as Shida covers Saraya, TWO! Shida tags Skye in and Skye keeps Saraya from her corner. Skye whips, runs up and SHINING WIZARD on the ropes! But Anna distracts the ref so Saraya can keep Skye stuck, and Ruby ROUNDHOUSES Skye down!
Fans boo but Saraya howls to the moon. Saraya stomps Skye, insults her, and whips her to the corner as Rampage goes picture in picture.
Saraya bumps Skye off buckles, lets off to distract the ref, and Ruby digs her boot in! Anna pulls Skye's hair to help out, then Saraya storms up to bump Skye off buckles. Tag to Ruby, she stomps away on Skye, but lets off as the ref counts. Saraya tells fans to shut up while Ruby drags Skye around. Skye throws body shots, then JAWBREAKERS! Ruby staggers back, Saraya tags in, and the Outcasts mug Skye! Saraya has Skye in the ropes to throw knee after knee! The ref counts, Saraya lets off, and she pushes Skye back in. Saraya keeps Skye from her corner, taunting Shida and Kris, then she stomps Skye.
Saraya bumps Skye off buckles, tags Anna and Anna CHOKES Skye! The ref counts, Anna lets off, and then Anna CHOKES Skye on ropes! The ref counts again, Anna lets off and distracts the ref so Saraya can SLAP Skye. Anna bumps Skye off buckles, Ruby tags in, and Anna ROCKS Skye. Ruby CHOPS Skye, stalks her to a corner, and stands her up, but Skye avoids the chop to CHOP! And CHOP! And CHOP! Skye and Ruby sputter and drop to their knees while Rampage goes to break.
Rampage returns and hot tag to Kris! She BLASTS Ruby, drags Saraya up and FISHERMAN BUSTERS! Cover, but Anna kicks it apart! Anna drags Saraya back and tags herself in. Anna stands Kris up, wrenches and HOOK KICKS! Then Saraya KNEES Kris down! Cover, TWO! Anna drags Kris up, QUEENSLAYER SLEEPER! But Kris powers up to back suplex free! Ruby runs in, STO! Skye SUPERKICKS Ruby! Saraya YAKUZA KICKS Skye! Shida ROCKS Saraya, whips her but Saraya reverses, only for Shida to JUMP KNEE! Anna BOOTS Shida! Kris runs up, but into a COMPLETE SHOT! Anna tags Ruby and they get Kris up.
Anna HOOK KICKS, then Ruby SUPERKICKS but Kris pulls Anna into it! Ruby panics, Kris tags Skye and Electric Chair Lifts Ruby! SLAM and CODE BLUE!! Cover, Skye's team wins!
Winners: Hikaru Shida, Skye Blue & Kris Statlander, by pinfall
The dysfunction wasn't enough to bring down Skye and Kris, they made it work and now celebrate together! As for Anna, she is furious with Ruby, and Saraya pulls Ruby along like an angry mother with her daughter. Are the Outcasts going to be on the outs sooner rather than later?
BREAKING NEWS for Dynamite!
Firstly, the Continental Classic continues, and the Gold League's third round has been set: Jon Moxley VS Rush; Jay White VS Jay Lethal; and Swerve Strickland VS Mark Briscoe! Will El Toro Blanco be the one to serve The Maniac that first L in the tournament? Will Lethal and Briscoe finally get on the board?
And after being the one to score the pinfall in tonight's Six Woman Tag, Skye Blue gets her shot at "Timeless" Toni Storm and the AEW Women's World Championship! Will Skye finally make it through the Storm to grab the gold on the other side?
Six Man Tag: Penta El Zero Miedo, El Hijo Del Vikingo & Komander w/ Alex Abrahantes VS Brian Cage & The Workhorsemen w/ Prince Nana!
While the AEW World Trios Champions, Billy Gunn & The Acclaimed, are down and out, trios are forming and fighting their way up. Alex Abrahantes' league of luchadores want their shot, but will they make it through a Rampage? Or will The Mogul Embassy learn that having #CeroMiedo is priceless?
The trios sort out, and Cage starts against Komander. Cage kicks Komander low right at the bell, then whips him to ropes. Komander handsprings, Cage dodges but Komander dodges back, then RAN- NO, Cage blocks that to pop Komander up! But Komander sunset flips! Cage drags Kmoander up to OVERHEAD SUPLEX! Penta tags in, then GAMANGIRIS Cage! Penta goes up to CROSSBODY! And then he dodges to SUPERKICK! Henry tags in, bobs 'n' weaves and fires off hands. Henry gets around to make Penta kneel, and he DROPKICKS Penta away! Henry soaks up the jeers, but Penta tags Vikingo!
Viking springboards to MISSILE DROPKICK Henry! Fans fire up as Vikingo then whips Henry corner to corner. Henry reverses, but Vikingo reverses back to HEEL KICK! Vikingo forearm smashes int he corner, goes up and fans rally, for the IMPLODER DRAGON-RANA! And then the DREAMCAST KICK! JD tags in and fans rally up. JD says "SUCK IT!" and then dares Vikingo to chop him. Vikingo winds up as fans chant "SI! SI! SI!" CHOP! JD nods, but he wants another. Vikingo CHOPS again, and JD huffs and puffs. JD swings, Vikingo ducks 'n' dodges but JD CHOPS Vikingo down after all!
JD then powers Vikingo to ropes to BIEL him across the way! JD taunts Penta, whips Vikingo, but Vikingo ducks 'n' dodges again to CORKCCREW RANA! JD flounders out, Cage and Henry run in, but Penta & Komander SUPERKICK them first! Henry bails out, Penta gives Komander a boost, saluting MISSILE DROPKICK! Cage tumbles out, fans rally as the luchadores coordinate, and "CERO! MIEDO!" TRIPLE DIVES!! Some cleaner than others, and JD pops Vikingo back up to CLOBBER him off the ropes! Komander stomps Cage, and puts him in the ring as Rampage goes picture in picture.
Komander hurries in, Penta BOOTS JD to join Komander. But Henry trips Komander! Penta runs up, SUPERKICKS Henry, then makes sure he knows, "CERO! MIEDO!" Penta runs but into a SPIN POWERSLAM! Cage drags Komander up for a deadlift SUPERPLEX!! Cage flexes, Henry & JD join in, and then JD stalks Komander. JD drags Komander up, DECKS him, then stalks him to ropes. JD puts Komander in the corner, CHOPS, and then tags Henry. The Workhorsemen mug Komander, Henry throws body shots, then he runs in to forearm smash! JD tags, LARIAT, NECK TWIST and SLINGSHOT SENTON!
Nana likes what he sees as Komander writhes. JD drags Komander up, keeps him from the lucha corner, and he CLUBS Komander back down. JD drags Komander up to scoop and SLAM! JD goes up a corner, to then VADER FLOP as Komander moves! Henry tags in, he drags Komander from the corner, then ducks the enziguri! But Komander rolls free and hot tags Vikingo! Vikingo springboards to CROSSBODY! Vikingo SOBATS Henry, runs but into a cheap shot from Cage! The ref reprimands but Henry throws Vikingo down by his hair! NECK TWIST! And a headscissor squeeze, even!
Henry lets off to then stand Vikingo up, for another NECK TWIST! Tag to Cage and he RAMS Vikingo into a corner! And again! And then he CHOPS! Cage wrenches Vikingo, scoops him, and does bicep curls before he FALL AWAY SLAMS Vikingo! Cage flexes, taunts Cero Miedo, and he drags Vikingo up to GERMAN SUPLEX! Vikingo lands on his feet! Vikingo waistlocks, Cage elbows free then whips Vikingo to ropes. But Vikingo slides under, only to get caught! But Vikingo then PELES! Hot tag to Penta as Rampage returns to single picture! Penta dodges Cage to then SLINGBLADE Cage down! SLINGEBLADE again!
The Workhorsemen attack, double whip, but Penta KICKS JD and SUPERKICKS Henry! Penta runs in to wheelbarrow Cage, victory roll and DOUBLE DDT on the Workhorsemen! Fans fire up and Penta SUPERKICKS Cage! Tag to Komander and he goes up top to MISSILE DROPKICK JD! Penta hauls Henry up, ALLEY-OOP into a MISSILE DROPKICK from Vikingo!! Fans lose their minds over that one, and then Penta sets up so Komander can use him as a step, HANGTIME DROPKICK on JD in a corner! Cage staggers up, Penta has his target, SUPERKICK! Komander springboards, FLYIGN CODE BREAKER! And he holds on for Vikingo to DOUBLE STOMP Cage!
Penta goes up, "CERO! MIEDO!" DIVING DOUBLE STOMPS of his own! Cover, TWO!! Cage survives because he's a Machine! But Abrahantes rallies the fans for his team. Penta hauls Cage up, reels him in, "CERO! MIEDO!" But Cage wrenches out to JUMP KNEE! Penta falls into the tag with Komander, and Komander springboards, but Cage SWATS him! Cage whips Komander to the corner, tags Henry, and Cage runs up to MONKEY FLIP Komander into JD's POWERBOMB!! Then JD CATAPULTS Kmoander into Henry's SUPERKICK! Henry goes up, DIVING DOUBLE STOMP BACKBREAKER of their own! Cover, Vikingo breaks it!!
JD TOSSES Vikingo, Penta SUPERKICKS JD! Cage fireman's carries Penta for F10! Vikingo returns with a springboard, FLYING TORNADO DDT!! Henry is back, he steps over and reels Vikingo in, PILEDRIVER! But Penta catches Henry now, half nelson, pump handle, MADE IN JAPAN!! JD is up, Penta kicks but JD blocks it! JD has Penta for the underhooks, the SILENCER! Komander returns, JD ducks his roundhouse but not the HEEL KICK! But Cage waistlocks Komander! Komander fights with elbows, but Henry runs up! Komander ducks, the ENZIGURI hits Cage! Nana is furious, and Cage CLOBBERS Henry!!
Nana says no more, they're done. JD asks what the hell, but Cage shoves JD. Vikingo DREAMCAST KICKS JD! The Embassy is leaving, they don't want to hire Workhorsemen anymore? Well Penta says "CERO! MIEDO!" and FEAR FACTOR!! Komander is up top, he tags Vikingo before giving Henry CIELITO LINDO! Komander DIVES onto JD! Vikingo adds on the 630 SENTON!! Cover, the luchadores win!
Winners: Penta El Zero Miedo, Komander & El Hijo Del Vikingo, by pinfall
The implosion of Nana's team all over a misunderstanding gives Penta's team their first victory together! Will Penta, Komander y Vikingo take this momentum to next beat Action Andretti & Top Flight?
---
My Thoughts:
A really good Rampage here with a lot of tag team action. There must be something in Cassidy's contract about opening shows, though, because that 8 Man Tag certainly felt main event worthy. But then it made sense in story that it had to go first so that the X-JAS could be in action before Anna, and Anna would tell Parker to stay in the back during her match because of how Ruby would be involved. Great win for Cassidy's team, and great win for the Faces in the Women's Trios match. Rather surprised Skye is getting her shot at Storm so soon. Yes, she interrupted Storm's acceptance speech moment, and won here, but why not give us a promo segment between them first, then the match on Winter is Coming. But at the same time, debut in Montreal, they want it to be important.
Of course Don Callis Family squashes jobbers, but I like that we got to see Hobbs, Konosuke and Fletcher all in red ring gear. And seeing Don Callis' Last Supper parody, it makes me think he wants a total of 11 faction members. I say 11 because "Judas" is already accounted for in Jericho. So far, he has five, Callis really is gonna have to recruit tag teams and/or trios if he wants an easier time of filling out the group. Really good main event from Penta's team going against Cage & Workhorsemen. Of course the Faces win, but also it was clear the Workhorsemen were going to take the loss for the Heels. Kinda wished Cage would beat down the Workhorsemen after the loss, not because of the "misunderstanding" trope, but that'd probably take away from the Faces celebrating.
And given Rampage is prerecorded, turns out that was for the best this week. I'd only just heard today about how… controversial Ric Flair got in his part of the promo segment. Flair also tweeted about it, both apologizing and not apologizing for what he said. This is gonna be a long three months if everyone has to worry about Flair spouting off the stuff he got away with in the 1980s when he was much, MUCH younger. That aside, the entire segment was redundant anyway, we heard them talk on Dynamite, this is the same crowd that heard it all, it's just a waste of time.
My Score: 8.5/10
Mitchell's WWE SmackDown Results & Report! (12/1/23)
SmackDown hears voices!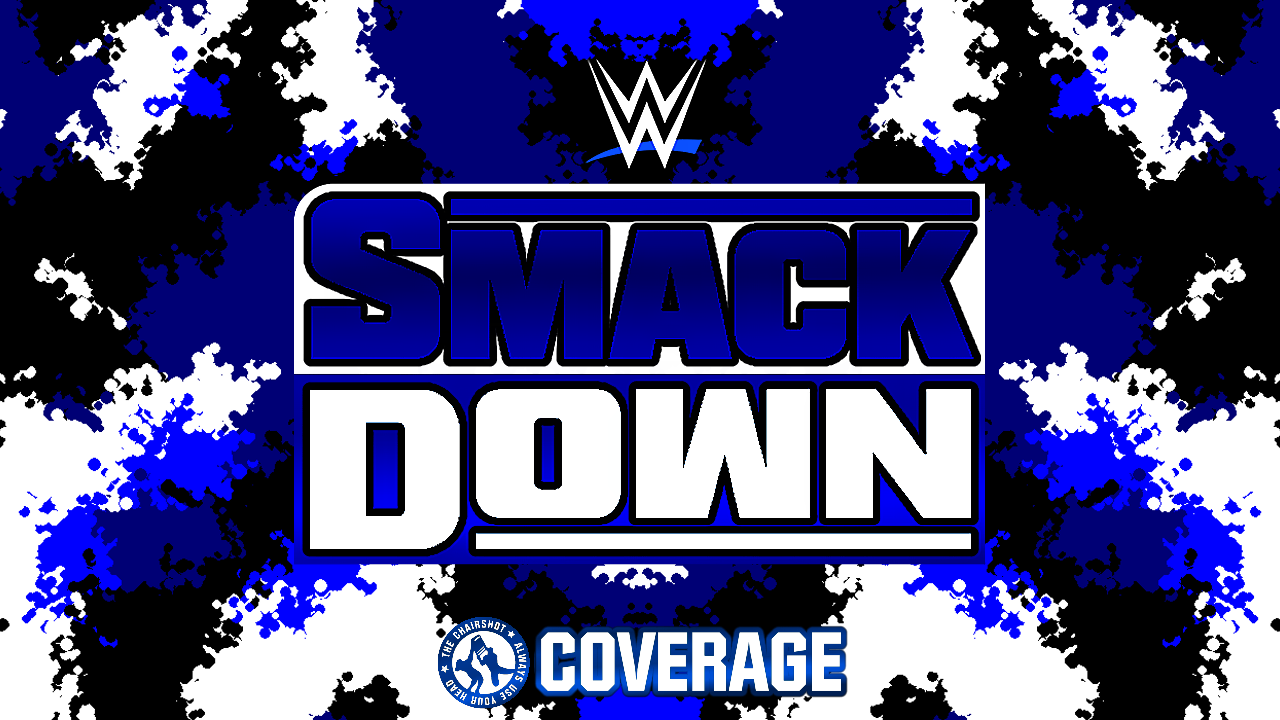 The Viper is here for The Bloodline!
He returned at WarGames, he returned to Monday Night Raw, and now, The Apex Predator, Randy Orton, returns to Friday Night SmackDown! Will he be able to strike at The Bloodline tonight?
OFFICIAL RESULTS
Pete Dunne VS Bobby Lashley w/ The Street Profits; Lashley wins.
Santos Escobar VS Joaquin Wilde; Santos wins.
Kevin Owens VS Grayson Waller w/ Austin Theory; Kevin wins.
Bianca Belair w/ Charlotte Flair & Shotzi Blackheart VS Kairi Sane w/ DMG CTRL; Bianca wins.
PLAY BY PLAY
Bianca Belair is here!
Brooklyn cheers The EST as she skips to the ring, her team victorious against Damage Control in WarGames! After a recap package, fans chant for Bianca and she gets the mic to say, "Man, it is so cool to be in one of the best boroughs in one of the greatEST cities in the world, Brooklyn!" The fans cheer that! Bianca says DMG CTRL really tried to take them out, but her team did what needed to be done. So shout out to Becky Lynch for coming through, showing up and showing out. Shout out to Shotzi for her guts and passion. And shoutout to Charlotte Flair for being a bigger person and making that call to Becky.
"Now while it feels great to be standing in this ring and celebrating that W from WarGames, my war with DMG CTRL, it ain't over~! Cuz Iyo Sky, I'm still coming for you, cuz I want my title back!" Fans also cheer that. But speaking of Iyo, here she comes! The Evil Genius leads DMG CTRL out, though where's Bayley? That aside, Dakota Kai is the one to tell Bianca, "It's really great how uh, you can get all of these people to cheer for you." The fans boo her but Dakota tells them to shut up! Dakota says just earlier, Iyo was saying how gross it is here in Brooklyn! It smells! Who would want to live here?!
DMG CTRL slide into the ring, and Dakota says Iyo was also saying that Bianca is in way over her head, dude. Iyo already beat Bianca twice. So… if Bianca wants to get yet another shot, she'll have to go through all of DMG CTRL. Well that ain't nothing new. So who wants it first, huh? But wait! Here come Charlotte & Shotzi to back Bianca up! Fans cheer as Charlotte says "Ladies~…! Bianca isn't the only one coming for you. And I'd love to go through all of DMG CTRL." Shotzi says it seems to her that there's enough DMG CTRL to go around. They rush in, and the brawl is on! Fans fire up but Iyo TOSSES Bianca and helps Asuka against Charlotte!
Shotzi and Kairi brawl in a corner, Bianca returns, Charlotte BOOTS Asuka way while Bianca RAMS Iyo into a corner! Bianca stomps Iyo down, Charlotte helps Shotzi with Kairi, and Charlotte sets Kairi up for Shotzi's BOOT! Iyo ends up isolated, and Bianca hits a SPINEBUSTER! Iyo scrambles out, DMG CTRL regroups, are their days on top numbered?
DMG CTRL regroups backstage.
And Bayley is confused as to what's going on. Iyo angrily asks where Bayley was but Bayley says no one told her they were going out there! Maybe if she knew, things would've been different! The joshi talk in Japanese, Dakota cools it off. What matters is that Kairi is facing Bianca tonight. No one knows Bianca better than Bayley so Kairi would appreciate the help. Kairi says yes, they're "tomodachi <friends>," that'd be appreciated. Bayley says okay, but are they really Bayley's friends?
Pete Dunne VS Bobby Lashley w/ The Street Profits!
With Sheamus recovering from injury and Ridge Holland just ditching him last week, The Bruiserweight is all alone against The All Mighty! Will Dunne stand a chance against the overwhelming strength of Bobby Lashley?
SmackDown returns and Lashley makes his entrance, Montez Ford & Angelo Dawkins by his side. But before the bell, Lashley gets a mic to say "Hey, listen, kid. When I told you to make a name for yourself…" The fans chant "BOBBY! BOBBY!" and Lashley says that's a name. Does Dunne know what Lashley can do to him? Lashley will break Dunne into pieces! Is Dunne ready for that? Dunne SLAPS Lashley! Fans fire up, Lashley grins, and the bell rings. Dunne then BOOTS Lashley! And BOOTS! And fires off furious fists! Lashley carries Dunne to then TOSS him! Dunne flounders but also snarls. Dunne swipes at the Profits, but Lashley run sin to CLOBBER him!
Lashley whips Dunne hard into buckles, then storms around. The Profits high-five Lashley and Brooklyn is behind him as he stands Dunne up for haymakers! Lashley smothers Dunne in the corner, lets off to whip corner to corner, then storms up on Dunne. Lashley digs hands into Dunne's face, the ref counts and Lashley lets off. Lashley runs in but Dunne BOOTS again! Dunne runs up to DROPKICK Lashley out of the ring! Fans are torn as Dunne goes out to FLYING KNEE! Lashley staggers back, Dunne sets up to MOONSAULT! Down goes Lashley and Dunne hurries back up! Dunne ARIHARA MOONSAULTS! Down goes Lashley and fans fire up as SmackDown goes to break!
SmackDown returns and Lashley clotheslines Dunne in a corner! Lashley then brings Dunne around to snap suplex! Dunne writhes, Lashley paces around him and the fans cheer. Lashley drags Dunne up, suplexes again, and this time he holds Dunne up! Dunne throws knees, gets free, and he runs, ducks 'n' dodges, but Lashley hits a MILE HIGH SPINEBUSTER! Fans fire up again and Lashley drags Dunne up. Lashley TOSSES Dunne out, storms out after him, and then drags Dunne up again. Fans cheer as Lashley fireman's carries Dunne, to then POST Dunne! The Profits say this is an extended Black Friday!
Lashley puts Dunne in, Dunne crawls away but Lashley aims. Lashley runs in, but Dunne sends the Spear into the POST! Lashley staggers back, the Profits coach him up, but Dunne GAMANGIRIS! Dunne runs up to ENZIGURI! Lashley ends up in a corner, Dunne GAMANGIRIS again! And again! Dunne KICKS and KICKS and KICKS, then pushes Lashley out so he can go up. Dunne DOUBLE STOMPS an arm! Dunne bends the fingers, isolates the arm, and STOMPS the arm! Lashley grits his teeth but Dunne reels him in. ASAI DDT! Cover, TWO! Lashley is tougher than that but Dunne keep son him with HAMMER 'N' ANVIL ELBOWS!
But Lashley fights up! Fireman's carry, then an adjustment, for the OKLAHOMA STAMPEDE! Cover, TWO!! Dunne survives and Lashley is annoyed. Ford says yeah, Dunne's got heart, but that's about it. Lashley hauls Dunne up but Dunne SLAPS him! Lashley LARIATS Dunne inside out! Lashley then drags Dunne up, MILE HIGH- ENZIGURI! Dunne gets up, Lashley SPEARS him back down!! Cover, Lashley wins!
Winner: Bobby Lashley, by pinfall
The Bruiserweight put up a fight, but Lashley is still Lashley. Will The All Mighty soon head for a title as we head for the New Year?
Paul Heyman walks into Nick Aldis' office.
The Wise Man seems rather indignant looking at the SmackDown General Manager. Heyman then dusts off the New York Jets NFL Legacy belt before speaking. "Did you invite Randy Orton to SmackDown tonight?" Aldis says yes, he did. And Aldis intends to sign Randy to a SmackDown exclusive superstar contract tonight. Heyman looks around and asks if the Tribal Chief knows about this. Aldis says Heyman has forgotten that there are countless memos: All communication to Roman Reigns must go through Paul Heyman. So consider this a communication to Roman: Aldis WILL sign Randy to SmackDown.
And if Aldis has to offer up the entire Bloodline as leverage, so be it. So the question to Heyman is… "What're you gonna do about it?" Heyman says, "Anything it takes." Heyman gets on his phone to call Roman Reigns. But is there nothing that can stop The Viper from finally being within striking distance of The Tribal Chief?
Backstage interview with Pete Dunne.
Kayla Braxton says he lost to Lashley, but she wants to talk about last week. Why did Ridge walk out on him? Dunne says he doesn't know. And he doesn't care. Because right now isn't about the Brutes, it's about Dunne! He is going to focus on himself. He is here to fight, and he will fight anyone! But in walk Pretty Deadly. They say this is so tough. But don't be sad, use this as a learning opportunity. Sometimes, being abandoned can help you find your own path. Even if that path, like Dunne's career, hits a dead end. Dunne HITS them! Dunne fires off but that's 2v1 and Pretty Deadly turns it around! They TOSS Dunne into a road case!
How's that, Butch?! HUH!? You're alone! ALONE! And always will be! Elton Prince & Kit Wilson have numbers on their side, but will Dunne still get revenge?
Backstage interview with Santos Escobar.
Cathy Kelley says given his recent history with the LWO, what can we expect in his match with Joaquin Wilde here? Santos says he's only trying to finish what Rey started. Rey turned his back on the LWO when he chose Carlito over Santos. And now Santos' own brothers in arms are blinded by their hero, not seeing that Rey will do the same to them. Cruz is still recovering from the last time he tried standing up to Santos. And if Wilde can't see the truth, Santos will put him on the shelf, too. The Emperor of Lucha is becoming a tyrant, but will he be unstoppable in destroying what he helped create?
Santos Escobar VS Joaquin Wilde!
SmackDown returns and Wilde makes his entrance. The bell rings and Wilde DROPKICKS Santos! And DROPKICKS again! Then kips up and ROCKS Santos with haymakers! Fans fire up, Wilde whips and ELBOWS Santos down! Then drops an elbow! Santos bails out but Wilde PLANCHAS out onto him! Fans fire up again and Wilde CLUBS Santos. Wilde puts Santos in the ring, then aims again, but Santos bails out! Fans boo but Wilde just goes to the corner! Springboard CANNONBALL! Direct hit and the fans fire up all over again! Wilde snarls and he puts Santos back in. Cover, TWO! Wilde keeps on Santos with a shove.
Wilde then goes up a corner, but Santos sweeps the legs! Wilde tumbles down, Santos stomps away and RAMS Wilde into a corner. Santos puts Wilde in the Tree of Woe, goes to the far side and runs in, DROPKICK! Wilde falls out of the Tree, Santos snapmares to cover, TWO! Santos is annoyed but he CLUBS away on Wilde's chest! Santos rips up the LWO shirt! Fans boo but Santos throws the shirt away. Santos drags Wilde up, CLUBS him, then clamps onto an arm with a cording hold. Wilde endures, Santos talks trash that HE is the LWO, but the fans rally up. Wilde fights up to his feet, throws knees, but Santos whips Wilde away.
Santos storms up, Wilde ELBOWS him, then bumps Santos off buckles. Wilde fires haymakers again, then whips. Santos reverses but Wilde ducks 'n 'dodges to dropkick a leg out! Fans rally up behind Wilde and he runs up to KNEE Santos down! Wilde roars and fans are with him! Wilde runs back in, SOMERSAULT SATELLITE DDT!! Cover, TWO!! Santos survives and Wilde grows frustrated. Wilde hurries back to a corner to aim again. Wilde runs in, into a SUPERKICK! Santos says this is what happens when you cross him! Fireman's carry, and "This is for YOU, Rey!" PHANTOM DRIVER!! Cover, Santos wins!
Winner: Santos Escobar, by pinfall
But Santos isn't done sending his message! He beats down Wilde with fists, the ref tells him to stop, but Santos refuses! So here comes Dragon Lee! The Boy Wonder may have lost at Survivor Series but he won't let Santos just do what he wants! Santos bails out, he did what he wanted. Wait, he slithers back in! But Dragon is ready and fires haymakers on him! Dragon whips, Santos reverses but Dragon RANAS! Santos ends up in a corner, Dragon JUMP KICKS, leg sweeps, and SWINGING DROPKICK! Combinacion Dragon hits, and fans fire up! Dragon aims again, BULL'S HORNS!! Santos flounders away, is his fight with Dragon far from over?
Nick Aldis greets Logan Paul backstage.
The Maverick is her with his United States Championship, ready to make his first appearance on SmackDown. What will the ImPAULsive Influencer have to say about being United States Champion? We find out, after the break.
Adam Pearce visits Nick Aldis in his office.
And the Raw GM asks the SmackDown GM to tell him the rumor isn't true. Is Aldis trying to get a Raw Legend out from under Pearce's nose? Aldis tells Pearce that Randy is a free agent now. But yes, Aldis does intend to sign Orton right here tonight in that ring. Is that so? Yeah, Pearce had his chance on Monday. Don't worry about what happened on Monday. If Aldis is going to the ring with a contract, Pearce will join him. Pearce also has a contract folder! Nice office, by the way. Pearce heads out, who wins the signature of the Legend Killer?
Logan Paul heads to the ring!
Brooklyn is a little torn on seeing the Maverick in person, though probably because he needed brass knuckles to load his already titanium reinforced hand to beat Rey Mysterio. But Logan gets the mic to say, "To every friend who stabbed me in the back, to every hater who preyed on my downfall, I've got a question: WHERE ARE YOU NOW?!" He doesn't understand. Don't they get it by n ow? The more they hope he fails, the harder he works. And the harder he works, the more he wins. And the more he wins, the more he gets to stand up here and bark back!
And to all the jealous superstars backstage mad at him because they've been doing this their whole life while he's the fastest rising superstar in history, you want the US Championship? Of course you do! It has been on his junk, just like y'all have since he got here! But a champ is only as good as his challengers, and since Rey is hurt, Logan can't give him the rematch he was so excited for. So good news! Logan spoke with Aldis, and they have created a tournament to determine his next challenger. It starts next week, featuring eight superstars!
Santos Escobar, Dragon Lee, Karrion Kross, an NXT superstar to still be determined, Bobby Lashley, Grayson Waller, Austin Theory, and of course Kevin Owens. And Logan guarantees whoever wins this will have a nightmare trying to take this title from him. But wait, speaking of! Here comes Kevin Owens! Brooklyn fires up for The Prizefighter as he heads right for the ring. Kevin gets himself a mic and he says if Logan wants to talk about a nightmare, this, Logan Paul in the ring, is a nightmare. The first time Kevin ever saw Logan was 10 years ago on that app, Vine. And back then, it only took Kevin those six seconds to realize Logan is an unbearable jackass.
Fans cheer in agreement, and Kevin says if we're talking about "junk," the only junk is that crap drink Logan peddles. And now, guess what? Kevin is here to tell us that if he's in the tournament, the nightmare will end. Logan's days as champion will be numbered. That's funny. Kevin calls himself a prizefighter, but Logan's been in the ring with the greatest boxers in the world. If these two were to fight, six seconds is five more than Logan needs to KO KO. Kevin will never take this away from Logan: he's very clever. But the thing is, that's another world. This ring, the WWE Universe, it's Kevin's world, understand?
Logan says we'll see about that. But then here comes Grayson Waller & Austin Theory! Logan smiles because it's like looking in a mirror as these two walk down here. And Waller tells Logan he is better than this. He doesn't need to talk with Kevin, Kevin is a troll looking for attention. He isn't a forward thinking disruptor like the three of them. They have a lot in common, really. A-Town Down Under get in the ring, and Kevin says he loves punching people in the face. Look who he is in the ring with: Logan Paul is a man who knocks people out. So after Logan is done knocking Kevin out, maybe Kevin's days of punching people- KEVIN DECKS THEORY!
Fans fire up as Theory tumbles out, and Waller goes to check on his buddy. Logan and Kevin drop their mics, stare down, and fans fire up as Kevin dares Logan to make the first move. Logan says worry about Waller first. Will Kevin give us a preview of the US Championship Contender's Tournament? We find out after the break!
Kevin Owens VS Grayson Waller w/ Austin Theory!
SmackDown returns and Logan is sticking around to be on commentary for this one. Logan says he is like a proud father watching his sons on the playground. The bell rings, Waller bails out and regroups with Theory. Kevin goes out to ROCK Waller! And CHOP him! And then SMACK Waller off the desk! The ring count climbs, Kevin throws hands and he puts Waller in the ring. The ref makes sure Theory stays back, but then Waller stomps away on Kevin. Waller talks trash, UPPERCUTS Kevin, but Kevin CHOPS back! Waller kicks low, CLUBS Kevin on the neck, then cravats him into the ropes! The ref counts, Waller lets off.
Waller whips, Kevin reverses and CLOBBERS Waller! Then SENTONS! Fans rally, Kevin runs in at the corner and he clotheslines! Kevin then goes corner to corner, but Waller gets up to BOOT him! Waller LEG LARIATS! Waller rains down fists, then talks trash. Logan isn't sure how well Kevin is built for this. Waller throws hands again, Logan denies knowing anything about brass knuckles, and Waller goes along the ropes. BALLER ELBOW! Cover, TWO! Kevin SLAPS Waller! And SLAPS him again! Waller BOOTS Kevin down! Waller snarls, drags Kevin up, but Kevin fights the suplex! The fans rally, Kevin suplexes Waller up and over!
Kevin glares at Logan, then CHOPS Waller! And CHOPS again! Kevin fakes the chop to then poke Waller in the eye! Kevin goes corner to corner, but then Waller bails out! No cannonball here and fans boo. Kevin goes out after Waller but Waller ROCKS him first! And SMACKS Kevin off the desk! Logan holds onto his Prime to make sure it doesn't spill. Waller gets in the ring, builds speed and slides, but Kevin avoids the lariat to DECK Waller! Kevin gets on the apron, to FROG SPLASH to the floor! Fans fire up with Kevin while the ring count climbs. Kevin goes out after Waller again, but Waller RAMS him into steel steps!
Waller gets in to distract the ref, Theory STOMPS Kevin's hand on the steps! Theory signals that to Waller and Waller stomps that arm! Waller slides out to then SLAM the arm into the post! Fans boo as A-Town Down Under high-five, and SmackDown goes to break.
SmackDown returns again and Kevin hits a FROG SPLASH in the ring! Fans fire up again while both men are down. Kevin shakes the bad hand out while Waller goes to the corner. Kevin storms up but Waller hits the bad hand! Then ARMBAR DDT! Waller hammerlocks that arm, then hits a ROLLING SNAP on the arm! Waller traps that arm in a double wristlock but Kevin endures. The fans rally, Kevin fights up, and he throws body shots with the good hand. Fans cheer, Kevin throws Waller out, but Waller grabs at Kevin's bad hand. HOTSHOT on that arm! SOMERSAULT STUN- NO, atomic drop first! And then a DDT!
Fans fire up as Kevin evens things out. Kevin goes to ropes, drags himself up, but Waller runs up. Kevin blocks to HEADBUTT, CHOP and CHOP! Then a forearm! But that's the bad arm! Waller runs in, Kevin dodges and SUPERKICKS! Waller is in the corner, Kevin runs in to CANNONBALL! Kevin goes up the corner again, SWANTON BOMB! Cover, TWO!! Waller survives and Theory rubs it in that it was just a two. Kevin keeps his focus, kicks low, but Waller grabs the bad arm to stop the stunner! Waller STOMPS the fingers! FUJIWARA ARMBAR! Kevin endures, fights around, but Waller twists the wrist!
Kevin keeps fighting, reaches out, and ROPEBREAK! The ref counts, Waller lets go at 4. Waller has Kevin in the corner, puts the bad hand inside a buckle pad, and then runs up to PUNT only buckle! Kevin rolls Waller up, KEVIN WINS!
Winner: Kevin Owens, by pinfall
Logan can't even! Kevinn pulled off a minor miracle, can he do that all over again in the opening round of this coming tournament?
BREAKING NEWS for next week!
CM Punk will show up on Friday Night SmackDown in Providence, Rhode Island! What more will the returning Best in the World have to say about "coming home" to the WWE?
Bianca Belair w/ Charlotte Flair & Shotzi Blackheart VS Kairi Sane w/ DMG CTRL!
The Evil Genius said The EST will have to not just earn her rematch for the title, she'll have to get through everyone in DMG CTRL first! Bianca said bet, but will she be able to sink the Pirate Princess? Or will Bayley's tips help Kairi end the series before it begins?
SmackDown returns and DMG CTRL has a pep talk backstage. Dakota asks if Bayley is okay. Yeah, yeah, she's good. Go, Kairi. Dakota says Bayley doesn't seem like herself, and then Iyo says Bayley will stay backstage tonight. Bayley ends up the odd one out as the others make their entrance, what is that about? But that aside, the bell rings and the fans rally up for Bianca. Bianca and Kairi circle, approach, but Kairi dodges. They tie up, Bianca puts Kairi in a corner but Kairi dodges to KICK a leg! Kairi goes to roll up but Bianca stays up! Then Bianca handsprings free, and she runs Kairi over! Bianca dusts off her hands, then keeps moving.
Kairi drops, Bianca handsprings over her, and then runs her over again! Bianca wags her fingers, then drags Kairi up. Kairi throws body shots, but Bianca blocks the whip! Bianca reverses, Kairi uses ropes to go up and RANA, but Bianca handsprings through to DROPKICK! Fans fire up while Bianca eggs Kairi on. Bianca stands Kairi up, scoops her, but Kairi fights free! Kairi grabs the braid, but Bianca uses that to reel Kairi in and DECK her! Bianca runs, but Asuka trips her up while the ref is checking Kairi! Kairi fires off on Bianca while fans boo, and Kairi SLAPS Bianca! DMG CTRL taunts Bianca, Kairi runs, but Charlotte trips her!
Btu the ref SAW Charlotte do it! So the ref EJECTS Charlotte and Shotzi! Fans boo but then Asuka is caught slithering in! So the ref EJECTS DMG CTRL! Now all things are equal and that doesn't sit well with DMG CTRL! Asuka protests but Bianca DROPKICKS her down! Kairi goes after Bianca, shoves her to a corner, but Bianca shoves Kairi! The EST and Pirate Princess stare down as SmackDown goes to break.
SmackDown returns again and Kairi has Bianca down with the ANCHOR HOLD! Bianca endures as Kairi bridges back, but then Bianca powers Kairi away! Bianca runs in, but gets POST! Kairi AX KICKS Bianca down, covers, TWO! Kairi stays on Bianca with a chinlock, then gets the arms for a straitjacket stretch. Bianca endures, fans rally up, and Bianca fights to her feet. Kairi ends up a backpack , but Bianca powers up to arm-drag Kairi away! Bianca eggs Kairi on, then scoops her to SLAM her! Fans fire up as Bianca scoops and SLAMS again! Bianca huffs and puffs and whips Kairi to a corner! Bianca storms up to then climb up, and she rains down fists!
The fans cheer and count along, Bianca goes all the way to TEN! Then she backflips away, Kairi runs in into a SPINEBUSTER! Bianca runs, handspring MOONSAULT! Cover, TWO!! Kairi escapes and Bianca can't believe it. But Bianca then drags Kairi up to a fireman's carry. Kairi fights free, waistlocks, and they go to ropes. Bianca bucks the O'Conner, scoops Kairi again, and SLAMS her! Cover, TWO! Bianca stands Kairi up but Kairi URAKENS! Bianca goes to the corner, Kairi screams and marches to the far side. Fans boo as she runs back in, SLIDING D! Kairi pushes Bianca out, goes to the top, FLYING KABUKI ELBOW! Cover, TWO!
Bianca is reminding us she's the toughEST and that makes Kairi mad. Kairi storms up to URA- NO, Bianca blocks and chicken wings! But Kairi victory rolls to send Bianca right out! Kairi then goes to the apron, runs in, but Bianca avoids the elbow to chicken wing! GlamEST Slam on the barriers! Fans fire up as Bianca puts Kairi in, but wait! Bayley sneaks out here! She grabs the braid and YANKS Bianca down! The ref  notices Bayley now and is confused, but he did eject the others, not her. Kairi and Bayley high five and then Kairi climbs. Kairi prepares that elbow, but Bianca ROCKS her first!
Bianca drags Kairi off the corner into the torture rack! Bayley freaks out for the KISS OF DEATH!! Cover, Bianca wins!!
Winner: Bianca Belair, by pinfall
Bayley has no words as her help had no effect! Bianca can check Kairi off the list and she continues on, who will she look to take down next?
BREAKING NEWS for the United States Championship Contender's Tournament!
Our first two opening round matches are set! Dragon Lee and Santos Escobar get to run it back from Survivor Series while Bobby Lashley and Karrion Kross clash for the first time in the WWE! The special Tribute to the Troops edition of SmackDown is the perfect place to start this tournament, but who will move on to the second round?
Nick Aldis and Adam Pearce are both in the ring.
The General Managers are both here, and Aldis says "Ladies and gentlemen, as your General Manager, it is my distinct honor and privilege to welcome back to SmackDown, the Viper, Randy…! Orton…!" The fans fire up as Randy indeed makes his way to the ring, and he looks just as happy to be back! Orton joins Aldis and Pearce in the ring, strikes his pose on the corner, then revels in the fans chanting his name. Randy gets so fired up, he throws his vest off! Pearce says this is electric, but Aldis says, "How dare you interrupt me on MY show!" Pearce says Aldis better calm down. Randy is a Raw legend, that is where he belongs.
But Aldis can give Randy the one thing he wants, right here on SmackDown. Pearce knows what Aldis is getting at, and counter offers with a World Heavyweight Championship opportunity. Randy is rather taken aback, but Aldis says he can give Randy the guys who took him out. But "Ladies and gentlemen, things that live in Brooklyn," here comes Paul Heyman. And he serves as the Wise Man to Your REIGNING! DEFENDING! UNDISPUTED! WWE UNIVERSAL HEAVYWEIGHT CHAMPION…! Roman… Reigns. And look who's back. "After 18 months on the shelf, thanks to Roman Reigns and The Bloodline, Randy Orton comes home looking for revenge."
But there will be no RKOs this evening, and there will be no decision made by Randy Orton, because The Bloodline is going to make his decision for him. Fans boo but then here comes Solo Sikoa! Jimmy Uso is also with the Enforcer, and the GMs get outta there. Jimmy slides in but Randy stomps away! Solo run sin but Randy fires off hands! Randy fights them both 2v1 but that gets the better of him! But here comes L A KNIGHT! Fans go wild again as the Mega Star runs in and kicks Jimmy! Then he fires off on Solo! Fans chant "YEAH! YEAH!" with every shot! Knight dumps Solo out but Solo drags him out! So Knight fires hands then throws Solo into barriers!
Knight and Solo head up the ramp, but Orton gets Jimmy! He puts Jimmy in the ropes, to DRAPING DDT! And despite what Heyman said, fans want to see it! Orton grins and he hears those voices! Jimmy gets up, for an R K O!!! Heyman is furious, but Orton has the GMs hand over the contracts. Orton looks them both over, Heyman says to stay safe by going with Raw. But Orton looks at Jimmy, who is still out cold. So yeah, Orton signs with SmackDown! Then Orton gets on the mic to say, "Hey, Paul… You can call Roman Reigns. And you can tell him… Daddy's back." The fans fire up for that! Aldis raises Randy's hand in celebration, only to get an RKO!!
The fans are even more fired up as Randy is going to do whatever he wants to whoever he wants! Will the Apex Predator soon make himself the Head of the Table?
---
My Thoughts:
A great SmackDown here to follow up Survivor Series while turning the corner. A brilliant story beat for how to get Orton on SmackDown so he can go after The Bloodline, and great move to have LA Knight help out. With Kevin now shifting his attention to Logan Paul and the US Championship, Knight and Orton are going to be a good duo going after the Bloodline together, probably have a tag match with Jimmy & Solo, and maybe a few singles matches, before Randy takes on Roman at the Royal Rumble. I don't expect Randy to win the Universal Championship because it just doesn't seem like Roman's losing before Mania, maybe not even at Mania, but this is going to be good stuff for Randy in his return.
And speaking of the US Championship Contender's Tournament, awesome field right there, because for one, Karrion Kross gets to do stuff again. And second, it has the classic "settling feuds here" matches you see in WWE tournaments. And also, it gives an NXT superstar an opportunity, possibly even a call-up, so can't wait to see who HHHBK agree should jump in here. Really good promos from Logan, Kevin and A-Town Down Under to help set this in motion, and Kevin VS Waller was great stuff as a preview. Kevin snatching the win feels like an indicator that he'll make it to the end, maybe even win the whole thing, only to sadly lose to Logan in the title match.
Lashley being in the field is great, too, he had an awesome opening match with Dunne. Dunne is having to find himself again as his current trio falls apart and then gets beat down by Pretty Deadly. I hope there's a two birds, one Big Strong Boi opportunity taken here: put Tyler Bate in the contender's tournament, give him a great showing, but then have him be Dunne's old-new tag partner so that the mainstream WWE fandom can see the greatness of British Strong Style. And then of course Santos beats Wilde, and Dragon makes a great save to get some heat going into their rematch. I would like to think Dragon wins the rematch to move towards the title, and Santos can screw him over in the later rounds.
And we continue to get awesome stuff out of the DMG CTRL story. Bianca of course wants her title rematch and that means having her go against DMG CTRL again, but Iyo purposefully keeping Bayley at arm's length is a nice detail. Bayley taking the pin in WarGames despite all her efforts, and then Bayley costing Kairi against Bianca despite her good intentions, the last straw is more than likely gonna be if/when Bayley loses to Bianca, and then maybe, just maybe, the same way Becky and Charlotte made amends, Bayley will try to make amends with Charlotte. There are a lot of stories in WWE right now about forgiveness and grudges, it'd be fitting if Bayley went on a soul searching journey a la Jey Uso and Sami Zayn.
My Score: 8.8/10