News From Cook's Corner 11.15.21: Not Given Enough Credit
AEW made headlines for good and bad reasons this week, NJPW figured out a little bit of Wrestle Kingdom and a legend retires! Check out the News according to Cook!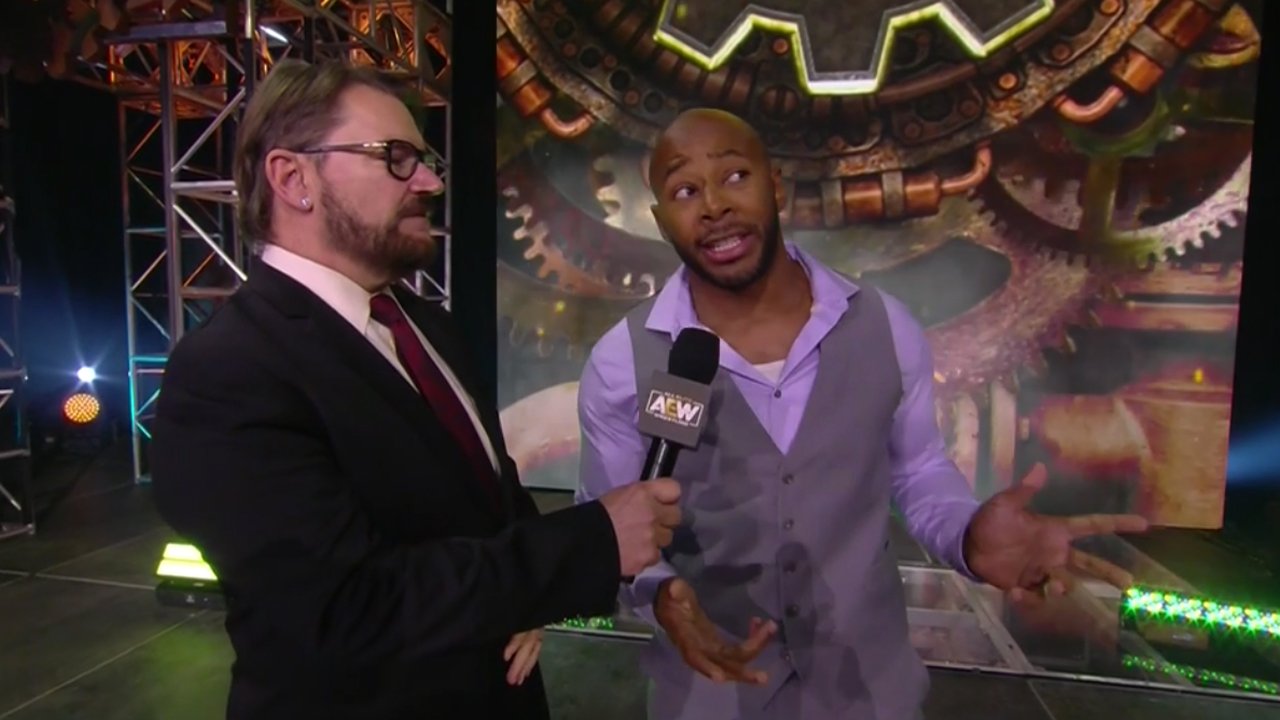 Hi, hello & welcome to News From Cook's Corner! I'm Steve Cook, and it looks like we're covering a lot of AEW this week. Makes sense, they just had a PPV and seem to be making most of the news that people talk about right now. Hey, I don't make the news, I just rant on a few topical things & call it a day.
It was a pretty big weekend, with AEW running their show and WWE airing their Tribute To The Troops show on Fox Sunday afternoon. Pretty good chance that thing got more viewers than most WWE shows this year, as Sunday afternoon is a pretty big time for Fox. It provided perfectly fine background noise while I wrote some of this, so it accomplished its purpose to me.
Here's some background text for ya!
Lethally Speaking
Welcome to the team…#JayLethal (@TheLethalJay) is #AllElite pic.twitter.com/k49YmOGS3N

— All Elite Wrestling (@AEW) November 14, 2021
It was only going to be a matter of time before we started seeing former Ring of Honor employees appearing for other wrestling companies. AEW's Full Gear event seemed like a likely spot for a new name or two to pop up, as the company likes to debut new talent on their PPV events. Helps create buzz. So it wasn't much of a surprise when a former Ring of Honor wrestler was introduced by Tony Schiavone on Saturday night.
What might have come as a surprise was the fact that it was Jay Lethal.
For one thing, Lethal is one of the wrestlers most associated with ROH. He's held every championship the company has to offer. No wrestler has defended the company's top championship more times or held it for more days than Lethal. One would believe that he would have as good an idea as anybody of whether or not ROH actually has a future. The fact he chose not to be part of it isn't the best sign if you're hoping for a big ROH re-launch in April.
The other story here, which AEW is surely hoping stays as low-profile as possible, involves allegations made against Lethal during his time with Ring of Honor. Back in 2018, Taeler Hendrix accused Lethal of getting her removed from ROH after she refused to sleep with him. Last year during the height of #SpeakingOut, Kelly Klein accused Lethal of harassing her & multiple women while ROH management looked the other way. Earlier this year she filed a lawsuit with Lethal as one of the named parties. Lethal denied the allegations and to the best of my knowledge Ring of Honor didn't take any action regarding them.
Lethal was part of AEW's "media scrum" held after Full Gear, where wrestling reporters got the chance to ask Tony Khan and some of the talent anything they wanted. Some were appalled that the topic of the allegations against Lethal didn't come up. I can't say I was surprised, as the people that take part in these things want to be invited back in the future. Bringing up sensitive subjects is a good way to get un-invited. I'm not going to knock them for that, because I'm not going to sit here and tell you that I'd be asking the right questions in that situation. Plus, if we start enforcing higher standards for wrestling media types, goofballs like me will be the first to get drummed out.
That being said, it's an issue that needs to be addressed. Tony Khan can easily say that he looked into Lethal's background and was satisfied with what he saw & thinks the man will be a positive addition to AEW's roster. Some will disagree, some will agree, and we'll move on to the next thing. There will always be a next thing, and by this time next week Jay Lethal likely won't be a trendy hot-button topic. Not dismissing the seriousness of what he's been accused of, just stating the truth of how these things go.
Before we go any further, we need to give Tony Khan his proper credit.
You see, Tony has done a lot of great things for us, the wrestling fans. Hard to dispute that. Unfortunately, some of these things fly under the radar and don't get enough recognition. This recently happened at the NWA's Empowerrr event, an all-women show featuring several AEW wrestlers. Tony paid his wrestlers exra to appear on that show, but the NWA didn't do enough to acknowledge that fact. As we've learned from our favorite pro wrestlers & politicians in recent years, nothing is more annoying than when you do something good and nobody acknowledges it.
No, it's not enough to do good things for the sake of doing good things. That might have been something one learns as a child, but here in 2021 the most important thing is that everybody give us credit for the good things we do. Otherwise, what's the point?
TK had obviously stewed on this ever since it happened, so when he was asked during a media call promoting Full Gear about the idea of AEW holding an all-women's event, he went off!
"I'm gonna cut off your question right there because I don't think I get enough credit for what I did for the NWA show, because a good number of the people who wrestled on the NWA show were wrestlers I sent and paid. So I do think I contributed because the highest paid wrestlers on that show were actually the people I paid separately from what they already make in AEW to go wrestle on that show. And I don't think they did a very good job of telling people that, honestly, even though it was in the deal we did. I wish they told more people that because it was one of the points I made when we closed it, was I think it would be nice if you told people that I'm paying the wrestlers coming, because it is a big contribution from me. So I did pay the wrestlers for that show. It's kind of like when you pay for a dinner and nobody thanks you."
See, this is the bad part of being the wrestling promoter that actually talks to wrestling media. When you do all this media stuff, you might slip up and say something interesting. You might accidentally reinforce criticisms that people already had about you. One of the main criticisms people have had about AEW is their usage (or lack thereof) of female wrestlers. Tony cutting off a question about an all-female show to go off on NWA for not giving him enough credit…it's a bad look. Especially when the person asking the question was a female.
Khan did apologize to the reporter later, so at least there's that. I feel like this is all leading to Tony Khan not talking to the wrestling media unless he's feeding favored writers information, which is probably for the best.
Wrestle Kingdom Main Events Set
New Japan is heading towards their annual Wrestle Kingdom event on January 4, 5 & 8, and the main events for the first two nights are set. The first night will feature Shingo Takagi defending the IWGP World Heavyweight Championship against Kazuchika Okada. Okada won the G1 to earn a title shot, and it's no surprise that it's coming on this event. The second night will see the winner of that match defend the championship against Will Ospreay, who had to vacate it several months ago due to a neck injury.
I haven't really been keeping up with New Japan lately, so the whole "third night" thing came as a bit of a surprise to me. Pretty soon we'll see Wrestle Kingdom & WrestleMania lasting all week.
Sabu Retires
We missed this story last week, so we'll cover it now. Sabu recently announced his retirement from in-ring competition. He's only wrestled twice in the last year or so, and lord knows that his in-ring style didn't lend itself to longevity. On one hand, it's a miracle that he made it to 56. On the other hand, his uncle the Original Sheik was still 20 years from retirement at that age.
Most people that talk about Sabu mention how he didn't get enough credit for his contributions, and I would say that most people are 100% correct on that one. Sabu definitely stood out from the pack in the mid-1990s with his scars, genie pants & insane demeanor. He might not have been the first wrestler to dive through a table, but he certainly popularized the idea and probably still holds the record for most tables broken by a wrestler. Sabu never got to his uncle's level of being the top heel in the business for a period of time, but he definitely left his mark on the business.
We can't rule out another Sabu match, as wrestling retirements are never permanent until a wrestler retires from life in general. We still tip our hat to Sabu & appreciate his contributions to this crazy entertaining sport.
Thanks for reading! I'll have the NFL Gambling Picks & some Survivor Series Gambling Picks later this week. Until then, keep your stick on the ice.
Mitchell's AEW Continental Classic Update! (11/27/23)
What a start to the tournament!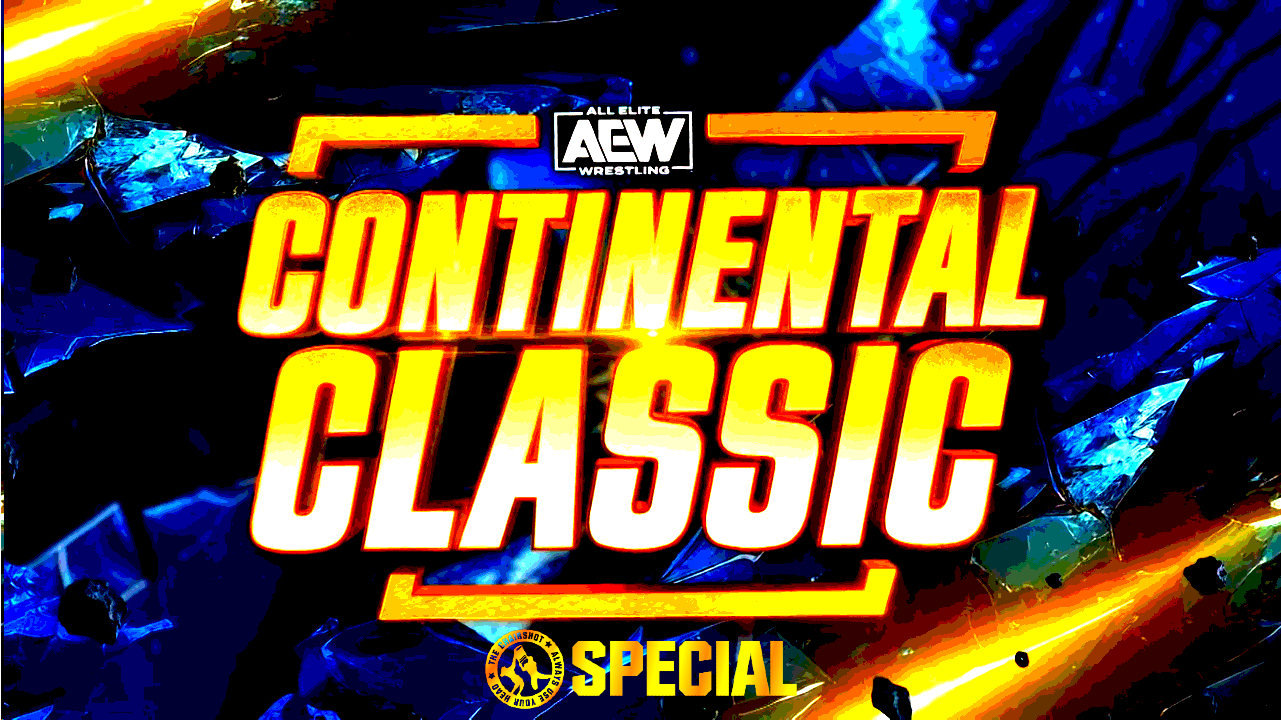 Did your picks win points?
The AEW Continental Classic is underway, with almost everyone competing. Check in here if you haven't seen the winners and losers of week 1!
Here are your
Gold League

standings!
Jon Moxley: 1-0, 3 points
Swerve Strickland: 1-0, 3 points
Jay White: 1-0, 3 points
Rush: 0-1, 0 points
Mark Briscoe: 0-1, 0 points.
Jay Lethal: 0-1, 0 points
Here are your
Blue League

standings!
Brody King: 1-0, 3 points
Claudio Castagnoli: 1-0, 3 points
Daniel Garcia: 0-1, 0 points
Eddie Kingston: 0-1, 0 points
Bryan Danielson: Yet to Compete
Andrade El Idolo: Yet to Compete
My Thoughts:
Nothing too crazy, nothing too wild, this tournament only just got started. The only disappointing point is that they could not get Bryan "cleared to compete" Saturday night. Not sure how much of that is shoot given the bad eye, but this was kinda the problem of wanting him in the tournament over tons of other choices. Bryan wants to face Okada for WrestleKingdom 18, how is Bryan supposed to do that at his best if he's also gonna be in a round robin, doing five top level matches in about as many weeks? And it takes away from Andrade being able to do something. Also a little surprised we didn't even hear from Andrade on Saturday.
Now as we heard on Saturday, round two's matches are set. Gold League will see Mark Briscoe VS Rush, White VS Swerve, and of course, Moxley VS Lethal. Nice variety there, a couple 0-1 guys facing off, as well as two 1-0 guys, and then 1-0 VS 0-1. No offense to Lethal, but he feels like an 0-2 going up against Moxley. Hard to call the other ones but that's the fun of it. Meanwhile, Blue League sees Brody VS Claudio in a showdown to be 2-0, then Bryan and Andrade finally jump in, Bryan against Eddie and Andrade against Garcia. Sadly, feels like Eddie and Garcia are going 0-2, no way Tony Khan is booking Bryan and Andrade to lose their first shots.
In fact, that could be half the reason they did wait on those two, that's almost too good for just a first round opener. But I still would've done it, same as NJPW does stuff like that for round robins, which this is all modeled after anyway.
AEW announces Continental Classic entrants
The C2 is set!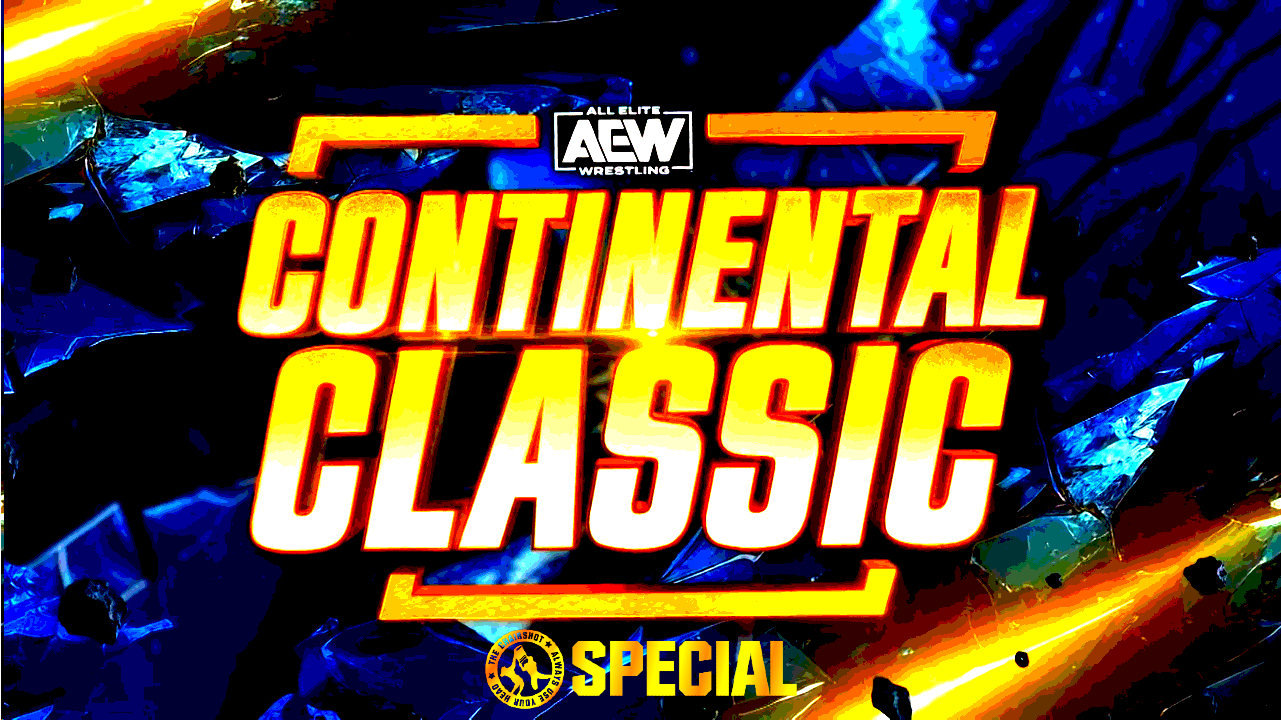 Tony Khan Reveals the Blue and Gold "Leagues!"
Originally livestreamed, Tony Khan and Tony Schiavone officially announced the twelve total entrants and divided them into the two round robin blocks known as the "Blue League" and "Gold League." If you don't feel like sifting through the almost 30 minute video, the groups are:
Blue League

Bryan Danielson
Andrade El Idolo
Brody King
Claudio Castagnoli
Daniel Garcia
Eddie Kingston
Gold League
Jon Moxley
Swerve Strickland
Rush
Mark Briscoe
Jay Lethal
Jay White
Tony Khan also explains the rules for the Continental Classic:
Every match has a 20 minute time limit
The winner of each match earns 3 points, losers earn 0, 1 point for a draw
EVERYONE ELSE is banned from ringside for true 1v1 action
Eddie Kingston also joined the selection special as his "life's work" is on the line in this tournament, both the ROH World Championship and NJPW Strong Openweight Championship on the line as part of the modern day North American Triple Crown Eddie, Tony Khan, AEW, ROH and NJPW are looking to create together. Gold League competes tonight on Dynamite while Blue League will have their start this Saturday on Collision. Look for more articles like this one to keep up with the Continental Classic standings over the next six weeks of tournament action!