The death of the AWA could have been avoided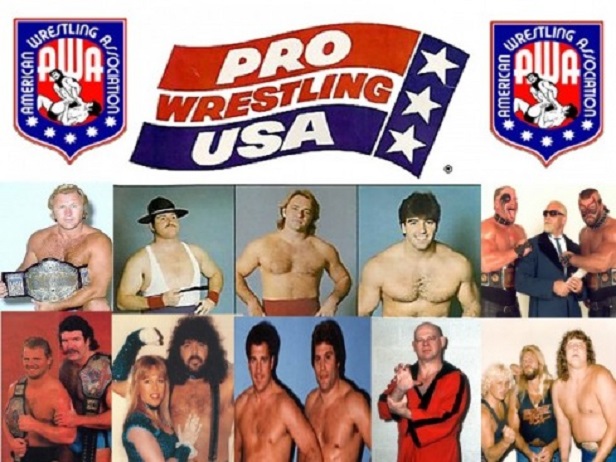 By the late-80s, after years of declining interest, subpar rosters, and an inability to change with the times, the American Wrestling Association (AWA) was all but dead in the water, ultimately shutting down in 1991.
Did it have to be that way? Had Verne Gagne, rather than digging in his heels, gotten with the times (or hired someone to get with the times for him), would the AWA have had a puncher's chance at not only surviving, but thriving into the 90s and beyond?
When the AWA thrived
From the early 60s into the late-70s, the AWA was a very successful wrestling promotion. Verne Gagne, an amateur wrestler and alternate on the '48 U.S. Olympic Team not only ran the promotion, but was its most recognizable champion. From August 1960 to May 1981, Verne held the AWA World Title 10 times for a total of 4,677 days (almost 13 years).
During that era, Gagne took his promotion from a local Minnesota show and expanded into several large markets, including Chicago, San Francisco, Denver and Las Vegas. His success in this area made the AWA an extremely popular ticket, and his live shows regularly brought crowds by the thousands.
"I want my MTV"
Then the 80s happened.
The "everything, all the time, right now" generation had no time for time. Don't wanna sit through a 12 round fight? "Iron" Mike Tyson knocks everyone out in under three rounds! NBA games too slow? Have no fear, the "Showtime" Lakers are here!
Gone were the days when you could keep a kid's attention for more than three minutes; Nintendo, Coca-Cola and Hostess made sure of that.
In the 60s and 70s, pro wrestling venues were smoke-filled, darkly lit and full of an older demographic. When the 80s rolled around, young, loud, hopped up on cocaine and stuffed with TV dinners, Verne wasn't prepared.
Prior to Vince McMahon's talent raids, the AWA boasted some of the biggest names in the business. Consider that in 1984, WWF's number one babyface (and biggest name in the history of the industry), Hulk Hogan, number one manager (and arguably greatest manager of all time), Bobby "The Brain" Heenan, number one color commentator, Jesse "The Body" Ventura, and number one announcer, "Mean" Gene Okerlund had all been, just a short time prior, under the employ of the AWA.
What if Verne had employed someone capable of marketing Hogan the way Vince and the WWF were able to do for the better part of the 80s and early 90s? What if he'd worked with Hogan on merchandising, rather than trying to steal from him by selling his shirts at shows while Hulk was away on a Japanese tour? What if he hadn't gone out of his way to keep the belt off Hogan, actually going so far as to say he wasn't good enough to carry the AWA Title? Finally, what if Verne hadn't angered Hogan enough to where, once Vince came calling, he was more than willing to not only jump ship, but do so without finishing up his scheduled dates with the AWA?
How much different does the first WrestleMania look without Hogan in the Main Event? Does WrestleMania 1 even take place without Hogan on the WWF roster?
Greg Gagne wasn't the answer
Verne's stubborn nature (Greg Gagne's words, not mine) cost the promotion dearly when it came to the acquisition and retention of marketable talent, forcing the promotion to rely on burly animals like The Crusher and Mad Dog Vachon, men who could draw a promotion all kinds of money in the 60s and 70s, but were dinosaurs in the eyes of the glitzy 80s fan. Beer bellies and cigar breath simply would not cut it.
Sure, the AWA still had a contingent of diehard wrestling fans, many of whom attended every local show possible, but selling a guy a program and a beer is night and day to selling a guy a program and a beer, while selling his kids t-shirts, action figures and foam fingers. This is where I believe Gagne was greatly in need of someone to put a fresh set of hands on his product, and by 'someone' I don't mean his goof of a son, Greg.
Hulkamania ran wild…away from Verne
Consider that had Hulk and Verne been able to work together the way Hogan ultimately did with Vince, the AWA would have been all but set (creatively, at least). In Nick Bockwinkel, Larry Zbyszko, Col. DeBeers and later, Curt Hennig, the AWA was loaded with main event level heel talent, all of whom had quality promo skills and could work circles around most in the ring. Hogan was a superhero, his job was to look unbeatable. Surrounding him with these four pros, men capable of bumping all around the ring for him while retaining every last bit of their heat, would have carried the promotion for years.
Plus, without Hogan, would Vince have had the leverage to buy off television stations, preventing them from airing other promotions shows? Who was Vince's second choice had Hogan not gone to New York? Would he have stayed in-house and tried to go national with Jimmy Snuka or Sgt. Slaughter? Would he have looked to another promotion, possibly WCCW and Kerry Von Erich? Whatever he would have decided, the WWF roster would have looked (and sounded) decidedly different.
What might have been for the AWA
If WCW taught us nothing else, it was that the market would bear two successful promotions. Even ECW, using mostly smoke and mirrors (and a lot of Vince's kickback money) was able to thrive in the 90s as a somewhat viable third promotion. Certainly, with proper management and greater attention to what fans wanted to see, the AWA could have just as easily been in this mix. Fans like having options, and history has proven time and again that with competition, all involved up their game making for a better overall product.
There is no doubt Verne Gagne should be remembered for all he did for professional wrestling. Not only did he run a successful promotion for more than 30 years, he also trained some of the biggest names the industry has ever known, including Iron Sheik, Ricky Steamboat, Curt Hennig and "Nature Boy" Ric Flair. His immense contributions to wrestling cannot be overlooked.
That's what made his inability to move with the changing climate rather than becoming resistant to it so frustrating. Verne's knowledge could have been useful to so many other future performers. Unfortunately, for him, for the fans, for the industry as a whole, it wasn't meant to be.
King's WrestleMania Rewind: Stone Cold VS. Scott Hall (WrestleMania X8)
Chris King is back with another WrestleMania Rewind, looking at the NWO's Scott Hall battling Stone Cold Steve Austin at WWE WrestleMania X8 from Toronto!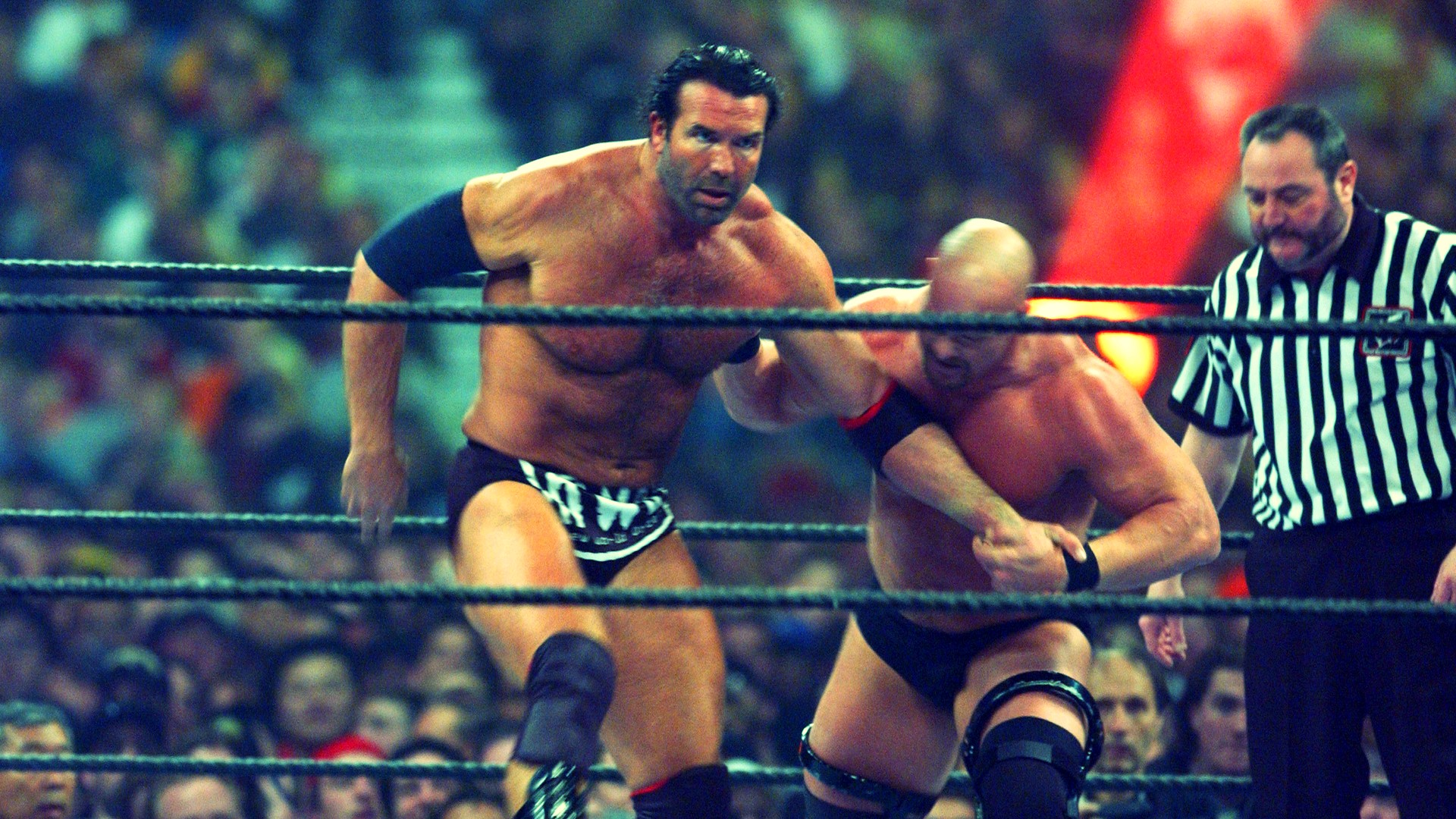 Chris King is back with another WrestleMania Rewind, looking at the NWO's Scott Hall battling Stone Cold Steve Austin at WWE WrestleMania X8 from Toronto!
Chris King is back this week with another edition of WrestleMania Rewind, where he is rewatching all the past Mania matches and feuds. This week you're in for a treat as we look back at 'Stone Cold' Steve Austin vs. Scott Hall at WrestleMania X8.
In late 2001, Vince McMahon bought out his competition WCW and acquired the rights to a plethora of talent including Booker T, Eddie Guerrero, Chris Benoit, and the iconic trio known as NWO. Hulk Hogan; Kevin Nash, and Scott Hall were hell raisers, and what better way to make a name for yourself than take out the two top superstars in the WWE The Rock, and Stone Cold?
The NWO cost Austin his chance at becoming the Undisputed Champion at No Way Out during his match with Chris Jericho. Adding insult to injury, the NWO spray-painted 'The Texas Rattlesnake' with their brand logo just like they did in WCW. As you can imagine, Austin was pissed and out for revenge against the group and primarily Scott Hall.
Hall would challenge Stone Cold to a match at WrestleMania 18. Both superstars beat the living hell out of each other leading up to this highly-anticipated match for who runs the WWE.
The glass broke and Stone Cold made his iconic entrance, and black and white NWO covered Halls' entrance alongside Kevin Nash. With the odds stacked against 'The Toughest S.O.B' could Austin or NWO prove their dominance? Sadly the NWO  broke up that very night when Hulk Hogan came to the aid of his adversary The Rock after their 'iconic' dream match. Stone Cold would ensure the victory with the Stunner. Hall would perform an Oscar-worthy sell over the finisher.
What a time to be a wrestling fan in the 2000s when nothing was impossible for WWE. Who would've thought WCW would go out of business and Hogan would make his long-awaited return to WWE?
King's WrestleMania Rewind: Seth Rollins vs. Kevin Owens (WWE WrestleMania 36)
Chris King takes a look at the most underrated WWE WrestleMania matches, and starts off with Seth Rollins battling Kevin Owens at WrestleMania 36!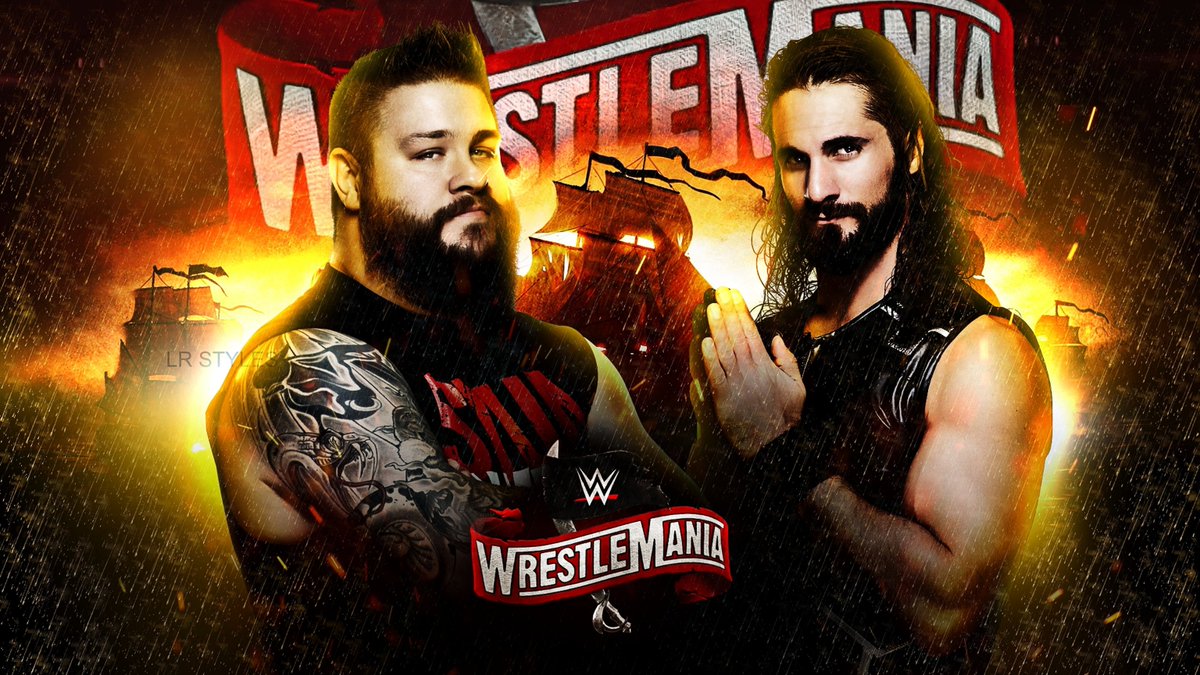 Chris King takes a look at the most underrated WWE WrestleMania matches, and starts off with Seth Rollins battling Kevin Owens in the WWE Performance Center at WrestleMania 36!
Chris King is starting a new series heading into WrestleMania season dubbed WrestleMania Rewind. Each week he'll be going back and sharing his insight over underrated matches at the Show of Shows. First up, is Kevin Owens vs. "The Monday Night Messiah" Seth Rollins at WrestleMania 36.
At the 2019 edition of Survivor Series, Rollins sacrificed himself during the men's traditional match allowing SmackDown to ultimately gain the victory. The following night the self-proclaimed Messiah, berated the whole roster but KO was not having any part of it. Owens quickly became a huge barrier in Rollins' cause for the greater good. The Authors of Pain attacked Owens with Rollins' character in question.
Owens finally had enough of his rival's mind games and torment and challenged Rollins to a match on the Grandest Stage Of Them All. Rollins mockingly accepted his challenge and the match was made official for night one of WrestleMania. Owens came out of the gate beating the holy hell out of the Monday Night Messiah trying to achieve his long-awaited moment at Mania but, Rollins tried to steal a disqualification victory by using the ring bell.
Owens hellbent on revenge provoked Rollins into turning their encounter into a no-disqualification contest where the fight could be taken all over the empty arena. The highlight of the match, was when KO used the WrestleMania sign to deliver a thunderous senton bomb through the announce table. Owens would secure the victory with a Stunner in an incredible match. Despite having no crowd during the pandemic era, both KO and Rollins put on an intense performance under the brightest lights.
In my personal opinion, this was a great feud that helped both superstars in their transformation as compelling characters for years to come.