Levin's SmackDown Live Review (10/9/18)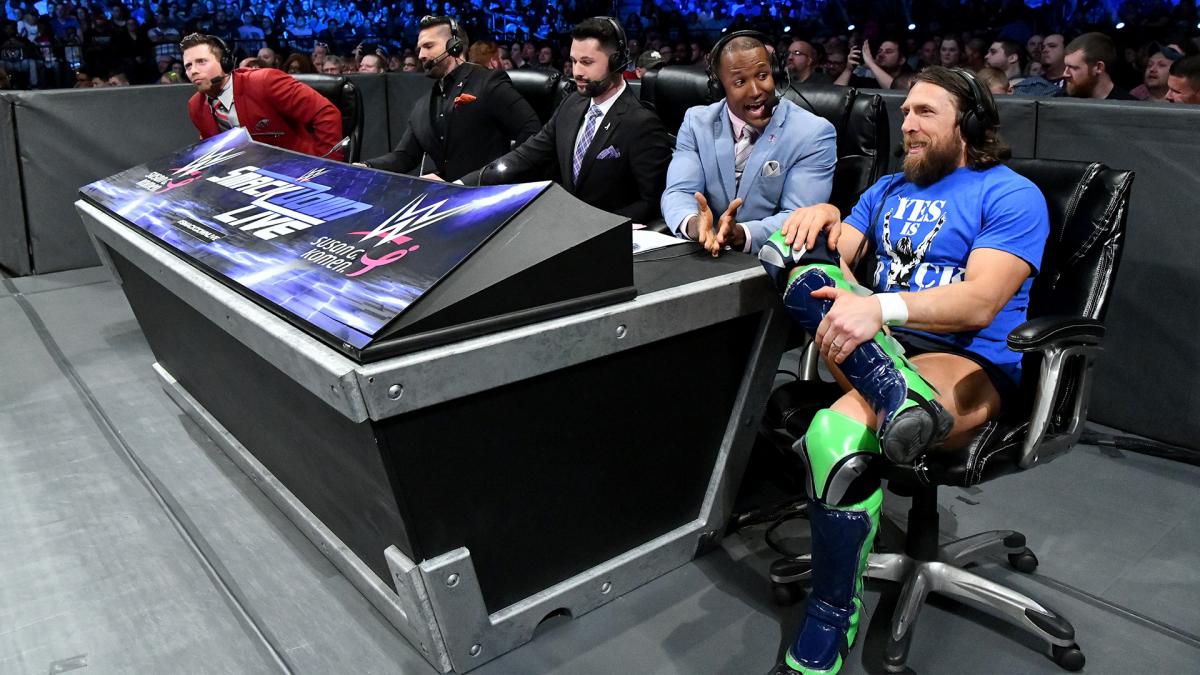 Maybe the best thing about SmackDown Live is the fact there is no wasted motion. Everything balances. It's the better product on television. The matches and storylines are more compelling. And most of all, I find myself gravitating toward the better product.
Tuesday night opened with a return match from Super Show-Down between Charlotte Flair and Becky Lynch that once again did not disappoint. It's how the blue brand tells a story, using its entire roster and using programs that keep us from getting off our seat.
There is nothing better on television. A while ago in a "Ride Along" spot, Flair and her father Ric were talking about which was Flair's best opponent. He didn't hesitate in saying Ricky Steamboat. For some time, it was thought Sasha Banks was Charlotte's version of Steamboat, but there is no comparison.
Charlotte and Becky tear down the house every time they get in the ring. I am reminded of feuds of the past, where each performer gave everything they had. This spot and the current story tells us everything we need to know about the women's division.
There are Charlotte and Becky. And then, there is everyone else.
Starting Tuesday night off with this match proves why Tuesday nights are better than Mondays – by a longshot. It's only right these two wrestled to a double count out.
Flair and Lynch face each other one more time in a Last Woman Standing Match at Evolution.
Here are other thoughts on another solid night of wrestling television…
Samoa Joe and Jeff Hardy
This was a qualifying match for the Crown Jewel pay-per-view in Saudi Arabia. Joe did not walk out of the Super Show-Down with the WWE Title. I'm curious how the company builds Joe back up to be the mega heel he became in the feud with A.J. Styles.
Hardy comes back from his vicious feud with Randy Orton.
This was the first time these two met each other in WWE. In the end, Hardy qualifies for Crown Jewel when Joe is unable to finish the match. Hardy joins John Cena and Kurt Angle in the tournament.
Randy Orton Vignette
I love how WWE from time to time takes a step back in time and works a solid vignette like the old days of the NWA. Orton is at his best 16 years into his career.
Miz TV… A.J. Styles confronts Daniel Bryan
Fresh off his win at Super Show-Down over The Miz where he earned the right to face A.J. Styles for the WWE Title, Daniel Bryan gets in the ring with both men.
Can I tell you how pissed I am at how The Miz lost on Saturday? Bryan and Styles is an instant classic, but how does WWE make up for The Miz not being part of the title picture once again? Obviously, money talks.
Oh, and I might have a man-crush on The Miz.
Styles has been WWE Champion for 336 days now, if you are counting at home. There are few who have been this good for this long. Having Bryan finally get another shot at the strap is a good thing for the challenger and WWE. It's one of those dream matches that should live up to the hype.
Oh, and few can pull off a red suit like The Miz did last night.
Styles said this match will stay in the ring – unlike the feud with Samoa Joe. Bryan said he wants to be a worthy opponent, throwing shade at The Miz. Bryan said he still has a lot to prove. Deep down he knows he can beat Styles. The "two-minute" man joke is fantastic.
Then it got real. After a few contentious moments, The Miz lights up the screen. It was AWESOME. And after Crown Jewel. He's got next.
Then Styles takes on Shelton Benjamin
Someone give Benjamin a main event shot.
Injuries have curtailed his work upon his return to WWE, but when he is on, he is as good as anyone on the blue roster. Styles wins but it was entertaining.
Happy Aiden Day… Not!
I think I am more shocked how Aiden English has become relevant. Welcome to "One Night in Milwaukee".
And of course … there is more to the tape. English says he will destroy the tape if Rusev kicks Lana to the curb and reunites Rusev Day. And how awful an angle this is.
Let's move on, please.
Randy Orton and Randy Orton
Remind me sometime to share my story of interviewing Big Show in Florence, SC. He is truly one of the nicest guys you will ever meet.
The sadistic Orton and the motivated Big Show. He looks to be in the best shape of his life. The second qualifying match for the World Cup Tournament.
Admittedly, I thought this would be a snoozer, but it was better than I thought. The big man was aggressive  but was thwarted evert time he looked to be in control. RKO and it's over.
Mcleod: Street Profits Showing More Aggression
Scott Mcleod of the clan Mcleod brings thoughts from the most recent NXT TV episode!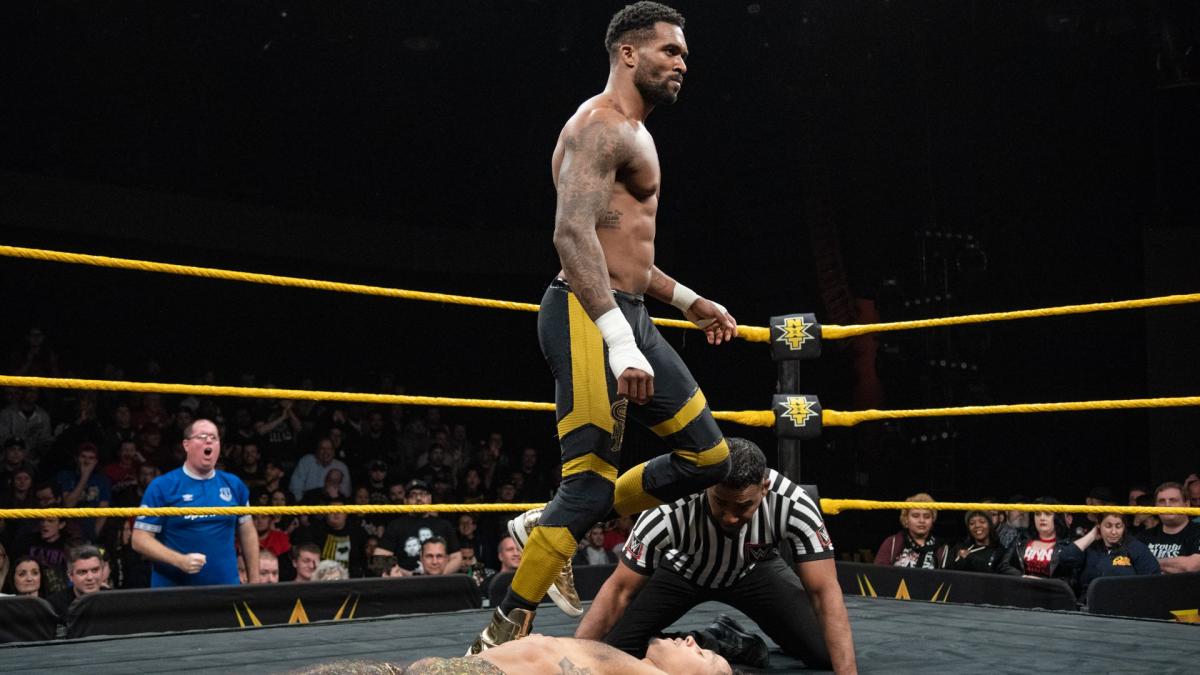 Scott Mcleod of the clan Mcleod brings thoughts from the most recent NXT TV episode!
For me the most interesting part of this weeks NXT was the Street Profits match. They were a lot more aggressive than usual manhandling their opponents with Ford very nearly dropping one on his neck with a back suplex.
There was also a moment where Ford offered a handshake then took a cheap shot. Uncharacteristically heel thing for the Street Profits to do.
After the match they cut a fired up promo saying they wanted a tag title shot. This lead to the classic a bunch of people coming down to the ring one after the other before there was a brawl.
A few take aways from this segment: One is that NXT has a better tag division that I've given them credit for. After this I really want to see Lorcan & Burch or Aichner & Barthel challenge the War Raiders. They wouldn't win but the matches would be great. The Street Profits could be turning heel. I don't know exactly how that would work. I don't think it's a good idea given how popular they out and it would be too similar to how Gargano turned heel.
I've talked in the past that Street Profits need to find that balance between comedy and serious which they look to have finally found.
I think this promo is setting the seeds for Street Profits to win the NXT Tag Team Titles. Not at the Mania Takeover but around the SummerSlam Weekend Takeover. If you wanted to turn them heels you could have them snap after losing a titles shot. They feel like they've wasted too much time on entertaining the fans and will do whatever it takes to win the titles. They could keep the entrance the same like heel Sami Zayn.
I've started becoming a fan of the Street Profits recently and if thing with them continue the way I think they're going I will stay a fan. If they're not going to win the titles yet they need to find something to do. Why haven't they came out with the Evolve Tag Titles on NXT TV?
Surely there's a story to be told there.
Top 5: Wrestling Crossovers With NASCAR
Over the years, wrestling has had many bed fellows. Steve Cook brings us some NASCAR crossover, just in time for the Daytona 500!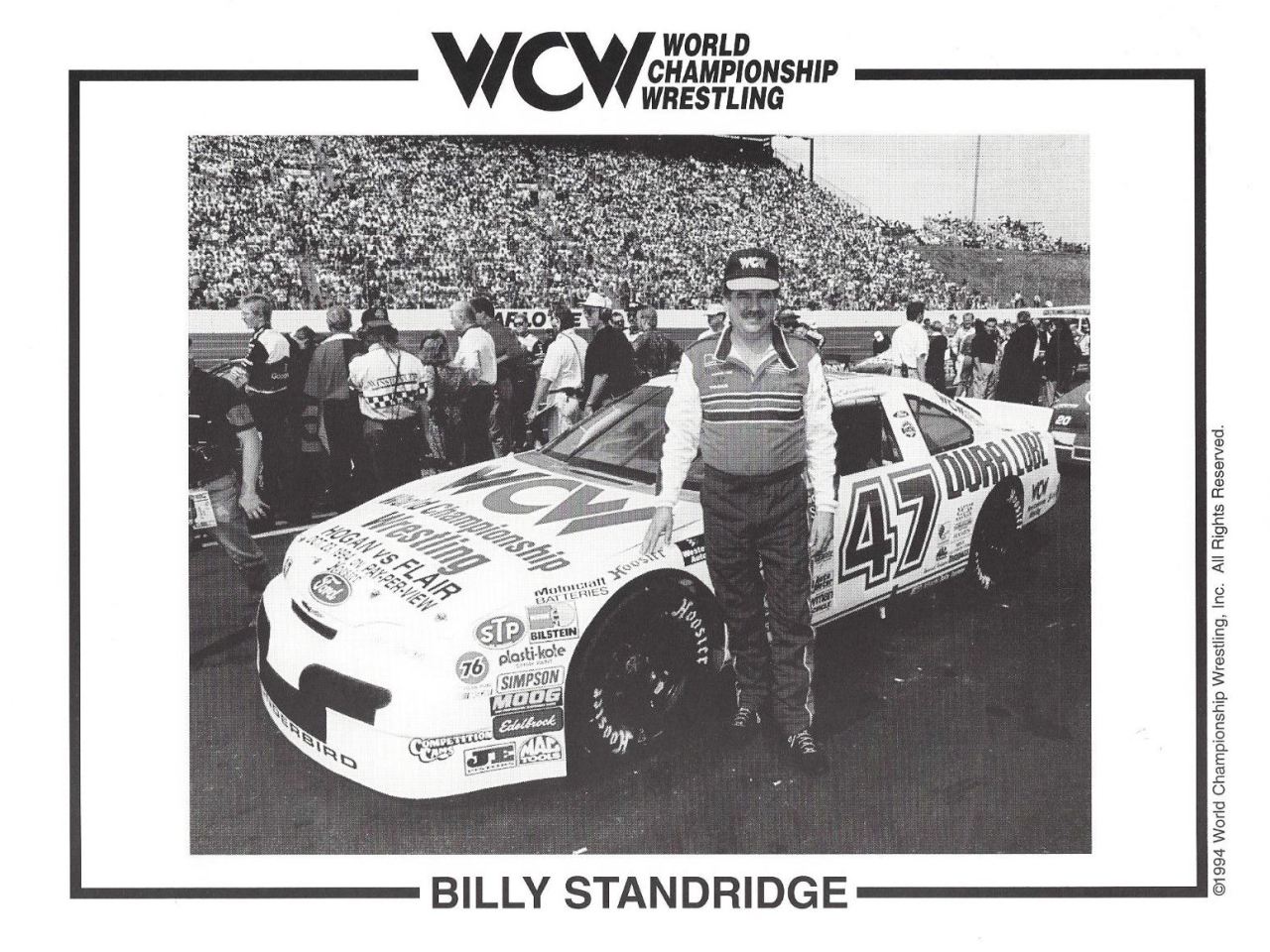 Over the years, wrestling has had many bed fellows. Steve Cook brings us some NASCAR crossover, just in time for the Daytona 500!
The Daytona 500 is taking place this Sunday! Once upon a time, my NASCAR fandom rivaled my love for pro wrestling. Late-90s Steve Cook was big into all things NASCAR and watched as much of every race as he could. Nowadays, I'm lucky if I remember there's a race going on.
There's certainly been some crossover with NASCAR and the world of wrestling over the years. Now is as good a time as any to look at the Top 5 Wrestling Crossovers With NASCAR.
5. Jeff Hammond: TNA Analyst
You may remember that TNA iMPACT!'s first home was on FOX Sports Net on Friday afternoons. They tried to give it that FOX Sports feel with a bar at the top of the screen stating the match & time left in the ten minute time limit most of their matches had. They also brought in one of Fox's top sports announcers. A staple of FOX's NASCAR coverage since it'd started in 2001, and I'm pretty sure he's still involved in some capacity today.
Jeff "Hollywood" Hammond, wrestling ring expert.
TNA loved their NASCAR connections, as we'll also see with #4. Hammond even wrestled a match, which went about as well as you would expect. The less said the better…
4. Hermie Sadler: Interviewer, Wrestler & Promoter
Hermie is mostly known to NASCAR fans as the older brother of Elliott Sadler. He does some announcing work now as well, but I must admit to having seen him more in pro wrestling than in NASCAR. He was involved in the very early days of TNA, feuding with Ron "The Truth" Killings & opening up his own promotion that pretty much served as a place for TNA to book talent. You'd also see some pretty random people like Maven, and Amber O'Neal wrestling against Earl Hebner for reasons. Also, the announcers were the most Southern-sounding people to ever call wrestling, and that covers some ground.
He also hosted an interview segment on TNA's website, which I included here because it's been way too long since I mentioned Traci Brooks in a column.
3. Kyle Busch & Joey Logano guest host Raw
Remember the Guest Host Era of Raw? I know, I'm also trying to forget. With few exceptions. every celebrity brought in to host Raw struggled tremendously in an unfamiliar role in front of crowds that didn't care about them. Busch & Logano were no exception to the rule.
OK, Logano tried. He's not the most charismatic guy in the world, but he at least got through his lines & kind of sounded like a person. Busch, on the other hand, was a disaster doing a half-assed heel turn & booking Jericho against "Kofi Johnson". So why do I have them at number three? Because just a year after this they were throwing down on pit road in Las Vegas. Logano left Joe Gibbs Racing for Penske Racing, and he & Kyle didn't need to act like they liked each other anymore.
Talk about guys getting bitten by the wrestling bug!
2. Thurman "Sparky" Plugg / Bob "Spark Plug" Holly
Being a WWF Superstar didn't pay very well during the mid-1990s. The bottom had fallen out of the business after the steroid trial & Hulk Hogan's departure, so many of WWF's wrestlers needed day jobs in order to pay the bills. There were plumbers, garbage men, dentists, and yes, race car drivers.
The gimmick was based off of Plugg's real life endeavors, as he was a regular participant in some local racing in his then-hometown of Mobile, Alabama. He even got the WWF to sponsor a car for him in the All Pro Series for a hot minute. After Vince McMahon & Jerry Lawler ran out of puns involving Sparky Plugg, he reclaimed his indy name of Bob Holly, added "Spark Plug" as a nickname and found some success here & there. A brief Tag Team Championship run with 1-2-3 Kid, some IC title matches against Jeff Jarrett, a lot of inactivity.
Holly kept on keeping on though, and eventually got his chance to be hardcore. His WWE career definitely had its ups & downs, but not many wrestlers can say they worked there for fifteen consecutive years.
Honorable Mention: John Cena: 2016 Daytona 500 Grand Marshal
The Great American Race has a Grand Marshal every year. We typically don't remember them unless they do something silly. Cena didn't do much of note, other than get slapped by FOX's Jamie Little's pony tail on pit road.
Now we know why John Cena wears bright colors all the time. She literally couldn't see him.
1. WCW/NWO Motorsports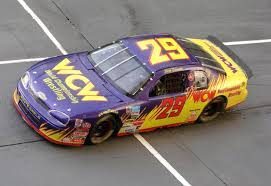 We all remember the WCW vs. NWO feud. It went on for ages and involved so many people that it was tough to keep track of it all. One part you might have missed took place on the tracks of NASCAR. There was certainly an overlap between NASCAR fans & WCW fans, and Ted Turner was part of that overlap. Even before Turner bought the company, Kyle Petty was one of the judges for the Ric Flair vs. Dusty Rhodes match at Starrcade '84 to draw in the NASCAR fan demographic. WCW dipped their foot into the NASCAR water when they co-sponsored Billy Standridge for a couple of races in 1994 alongside Duralube.
WCW got their own Busch Grand National Series car in 1996, and Steve Grissom won the Goody's Headache Powder 300 at Daytona to open the season. Greg Sacks won the Hunninbird Fishfinder 500K at Talladega later in the season. It was all downhill for WCW Motorsports from there, as I remember countless segments on Nitro recapping the WCW car getting off to a good start but eventually having a failed engine or wrecking out of the race.
The New World Order wanted to take over the world of wrestling & drive WCW out of business. Naturally, this would include defeating WCW in the world of NASCAR, so they recruited one of the sport's top names, Kyle Petty, to drive their car in the BGN Series.
As you can tell from the video, it didn't go too well. WCW sponsorship had shifted to Jason Keller's Slim Jim car so they could have a Slim Jim Halloween Havoc car in that particular race, and they at least managed a top ten finish. The NWO's attempt to conquer WCW on the track came up short, but they at least managed to co-sponsor a car with WCW later on.
WCW's foray into NASCAR wasn't exactly successful, but it was at least enough to put them ahead of Bob Holly in a column almost two decades after they went out of business. That's got to count for something, right? The connection between WCW & NASCAR just felt right. WWE's tried over the years, but it's just not a perfect marriage.
No matter how hard each company tries, NASCAR will always be Southern, & WWE will always be Northern.