Would WWE Actually Use Hulk Hogan At WrestleMania 35?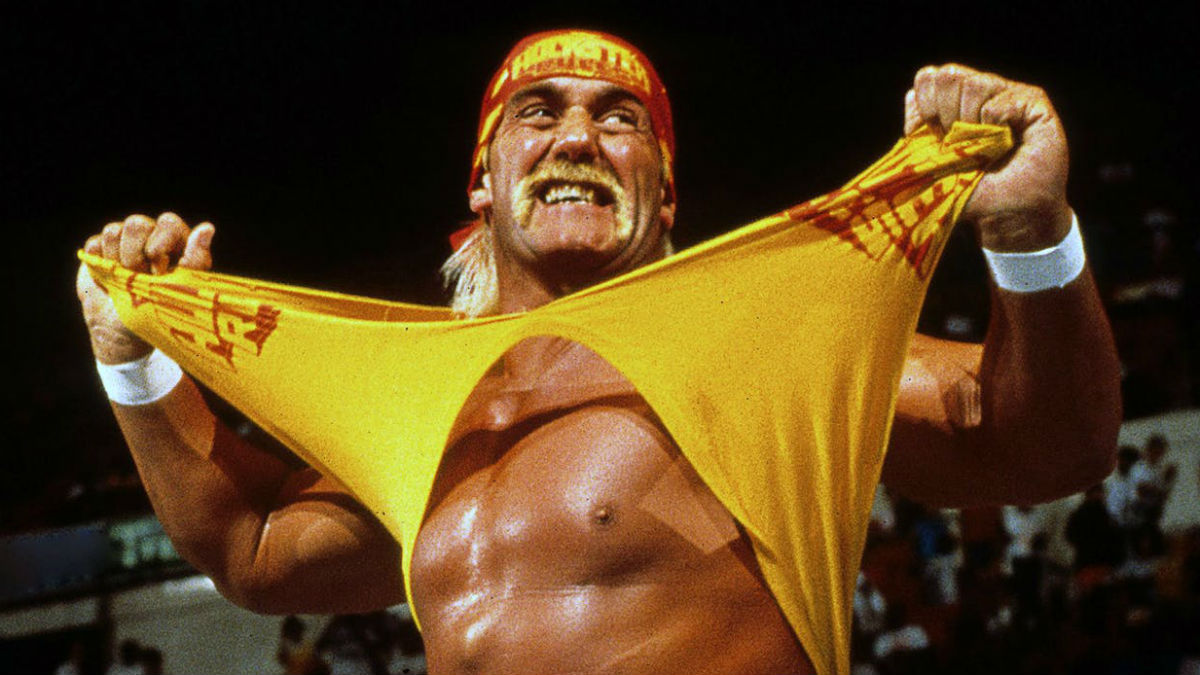 Hulk Hogan is a constant topic of conversation, both in and outside the world of professional wrestling. The impact of "The Hulkster" is unmatched in the industry's history, which is why he will always be relevant.
But could WWE actually bring him back for a WrestleMania 35 appearance?
When Vince McMahon decided to take the then-WWF national, he knew he needed a star to build around. History would say he made the right choice when he took Hulk Hogan (and Hulkamania) away from the AWA.
Hulk Hogan was a central figure in the first 9 WrestleMania events. He left 6 of those 9 as WWF Champion, and was present in the main event of all nine.
When Eric Bischoff wanted to go to battle against WWE, he signed Hulk Hogan. It was the heel turn of Hulk Hogan that sparked enough interest in WCW that Nitro beat Raw for 83 straight weeks.
No one star has been more important to the growth of professional wrestling than Hulk Hogan.
But could WWE actually bring him back for a WrestleMania 35 appearance?
Hulk Hogan has been the center of controversy, with Gawker Media running video footage of him that sparked such a scandal that a movie is being made about the resulting lawsuit. He is on record making racially insensitive comments that were bad enough to get him fired from the company he helped build.
But could WWE actually bring him back for a WrestleMania 35 appearance?
Hulk Hogan's contributions to the wrestling business are both legendary and real. We can hear stories about them, and we were there for many of them at the same. He's tangible.
WrestleMania is the annual celebration of WWE, and WrestleMania 35 takes place in (or close to) New York City, the home of the first WrestleMania. Hulk Hogan is part of the fabric of WrestleMania, and it's hard to imagine Vince McMahon not taking the opportunity to bring him "home" for the 35th such event. The public may not be happy, but many of them grew up on Hogan. He's familiar, and he's the reason so many got into wrestling at all.
While I can say "I think it's possible," I turn to the experts to tell me the real probability of a Hulk Hogan appearance at WrestleMania 35. According to a report from Sports Betting Dime, the betting line on Hulk Hogan not appearing is -$300. This means you have to bet $300 on Hulk Hogan not appearing at the event to win $100. Conversely, if you bet $100 on the appearance happening, and it does, you'd win $260.
The odds, as they stand today, do not favor Hulk Hogan returning. But if I'm a betting man (and I often am), I am taking the odds on Vince McMahon bringing Hogan back. I am betting my $100 and collecting my $260 when Real American plays and the Red and Yellow is back at Met Life Stadium for WrestleMania 35!